Because I enjoy looking out my windows and I assume you do too, I am going to teach you how to clean windows streak-free!
My window cleaning struggle
How to clean windows without streaks has always been a struggle for me. A big struggle! I have looked up a crazy amount of cleaning hacks, tips, and tricks to help me clean my windows. Under my kitchen sink, I have a cabinet full of window cleaning products that just do not work for me and I have tried a number of home remedy ideas with vinegar, rubbing alcohol…I think one even had bleach. You name it, I tried it! What happens is right after I clean them, they look AMAZING! I check them out from all angles. I look at them from the inside and the outside and I think, I finally got this! BUT…once the afternoon sun hits my sliding glass doors, it's Smearville and my heart sinks all over again!
Why do you hate me sun?
What about mirrors?
Usually, Windex works well on mirrors, but we have a cloudy mirror situation in our master bathroom that I have been fighting with for four years! I clean it and again, I think I got this, but it seems the smear just moves to a different location. Very frustrating! I've tried different paper towels, microfiber cloths and don't even get me started on newspapers! I was ready to give up.
Is there a window cleaning solution?
So you might be wondering if there actually is a window and mirror cleaning solution. I'm here to tell you that I have found the answer to make your windows and mirrors streak-free and they will sparkle!
Where did I finally find the answer? The answer is my 91-year-old aunt! Aunt Rose had the answer all these years and I didn't even know it! Even at 91, she is totally independent, lives alone, drives, and does all her own cleaning. I think we finally convinced her to stop climbing up ladders, but who knows what's going on when we are out of town.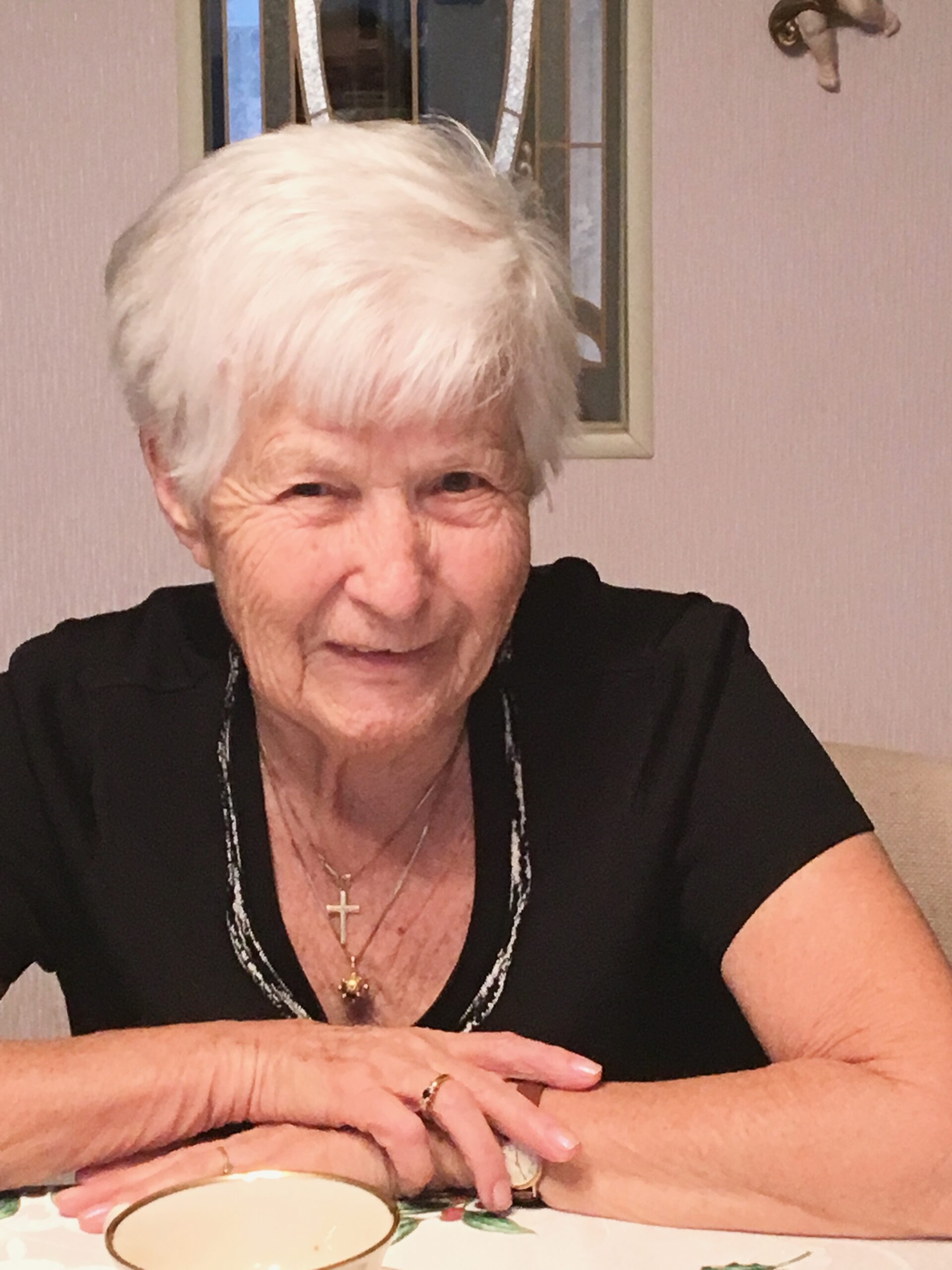 How I Found Out
This March, we happened to be in town during her big spring cleaning. She had done everything, but the windows in her sunroom. She was having trouble getting them in and out on her own, so I went over to help. When we finished, there was NOT…A…STREAK…IN…SIGHT! I ran home and took two days to do my whole house, inside and out! It involved a lot of sweat, crawling in bushes and a ladder, but I got it done! When that afternoon sun came in…seriously…NOT…A…STREAK…IN…SIGHT! I may or may not have done a little happy dance.
Aunt Rose's Three-Step Process
Aunt Rose has perfected a simple three-step process but first, let's go over the supplies you will need.
Supplies to Clean Windows Streak Free
Dish soap (I am partial to Dawn)
Water
White vinegar
Rags
Zep window cleaner
Pre-cleaning Prep
Before you get started, you want to prepare your cleaning solutions! Pull out two buckets.
Bucket 1:
Add a squirt or two of dish soap and fill with warm to hot water. Don't go crazy with the dish soap, you don't want to be fighting soap build up.
Bucket 2:
Add a cup of vinegar and fill with warm to hot water. How much vinegar you put in doesn't really matter. I usually wing it and if I can smell it, it's good.
Tips:
1. Don't fill the bucket too much. You want to be able to carry it around.
2. You want the water hot, but you still want to be able to put your hand into it…without burning yourself.
3. You want a separate rag for each bucket.

Step 1: Start cleaning those windows!
Take a clean rag, put it in the soapy bucket, and wring out the excess water. Run it all over your window and make sure to get into those corners. This step breaks down any dirt, grease, and dust on the window. This is equally important inside and out.
Step 2: Break out the vinegar.
Soak the second rag in the vinegar bucket. You don't have to completely wring it out, it can stay a little wetter. Run it over the window you just cleaned with the dish soap. The vinegar breaks down the soap and won't leave any kind of film.
Step 3: Squeegee and Zep
I like to squeegee the excess vinegar water off the window, but you can just use a clean rag instead. It doesn't need to be completely dry before you spray the window generously with the Zep and immediately use the microfiber cloth to wipe it down. Make sure to wipe it down until it is dry. Don't let it air dry. Again, make sure you get into all of the corners.
Windows? What windows? I don't see any windows.
That is it! After I successfully cleaned the windows, I decided to tackle the mirror the same way.
See question 2 below for specific mirror tips.
Frequently Asked Questions:
1. What is the best thing to clean windows with?
My money is on Aunt Rose's cleaning process. That doesn't mean you can't touch up with Windex or other cleaning products for spot cleaning. Once you get that yearly grime off, the other products will work better in between.
2. How do you clean mirrors without streaks?
After I successfully cleaned the windows, I decided to tackle the mirror the same way. The only thing you want to be wary of when cleaning a mirror is you don't want to get it overly wet. If you get water or cleaning solutions accumulating on the edges, it wears at the edges and you get that dreaded black edge. If you ever get the edge of a mirror wet, be sure to dry it immediately, don't let it sit wet. When I cleaned the mirror, I just made sure that I wrung out both rags really well before applying them to the mirror.
No more cloudy smear!
3. What is the best time to clean windows?
I like the clean them in the spring, but that will depend on where in the world you are located. Up in Illinois, the best time is in the spring to early summer, when the spring rains have stopped and it starts getting warmer. That way you have all summer to enjoy them.
Down in Florida, the best time might be in the fall because rainy season and hurricane season are over and you can enjoy your clean windows all winter long! Take your weather into consideration when deciding on when to clean your windows. It's a big job, so you want to be able to enjoy them as long as possible.
As for the time of day, do it when it is cooler and you don't have direct sunlight on them. If the windows are hot and have direct sunlight, it will dry up your solutions too quickly and you might not end up with the flawless results you were hoping for.
4. How do you clean window screens?
When I am outside cleaning my windows, I pop out the screens. I take my dish soap rag and wipe it down and take the hose to rinse it off. I let them air dry in the yard, but you can take an old towel to help them dry faster.
5. How do you clean window tracks?
This is a tough one. There are so many different kinds of window tracks. My number one tip would be to clean them before you start cleaning your windows. Where we have wider tracks on our sliding doors, we took a wider brush with soapy water to clean them off. Those were pretty easy. Obviously, the narrow tracks are harder.
For the narrow tracks, we took an old toothbrush and poured soapy water into the tracks to rinse them out. You will notice that window tracks usually have little drain holes. Be sure those are cleared out, so water does not sit in the track. That can get pretty disgusting.
6. How do you clean plexiglass windows or vinyl windows?
The exact same way! The windows in Aunt Rose's sunroom are actually vinyl. Is it weird that I never knew that? The only difference is to use the Zep that is specifically made for plexiglass or vinyl.
Now you know how to clean windows like the pros! Thank you Aunt Rose!
The final tip I have is to go into it knowing it's a big job. You don't have to do all of them at once. If you only have the energy to do one or two windows a day, that's okay! Take your time and you will be happy with the results.
Now that you have sparkling clean windows, you are going to need to be careful so you don't keep running into them! I made cute crab decals with my Cricut to prevent that! Be sure to keep an eye out for that future project!
If you missed my last post of Unexpected Use for a Hair Straightener, be sure to check it out!
Do you enjoy the beach and want to make a beach bag? Here is my Mermaid and Shark Beach Bags tutorial!
If you want to make a real impact with your home decor, check out the Turtle Wall Art! I have had three friends make different versions of it since we made ours! It's a real winner!
Thanks for stopping by! Remember: Life's too short not to shimmer, so grab your glue gun and your glitter!™ Stay safe!
Mona