How to make a snowflake Christmas decoration! Snowflakes go with any winter holiday decor! This one involves buttons and glitter! It's so easy!
Here is an easy and beautiful winter craft idea with vintage flair! It's a button craft in the shape of a snowflake! It's a perfect holiday home decor idea!
If you have a bunch of buttons, as I do, you'll need a place to store them! Check out How To Repurpose Candle Jars into stylish craft room storage!
Here is a quickie video, so you can see how I made the snowflake decoration. There is a longer, detailed video tutorial at the end!
Materials list:
Directions:
1. I found this unfinished snowflake and thought I needed to make a cool decoration for winter or the holidays!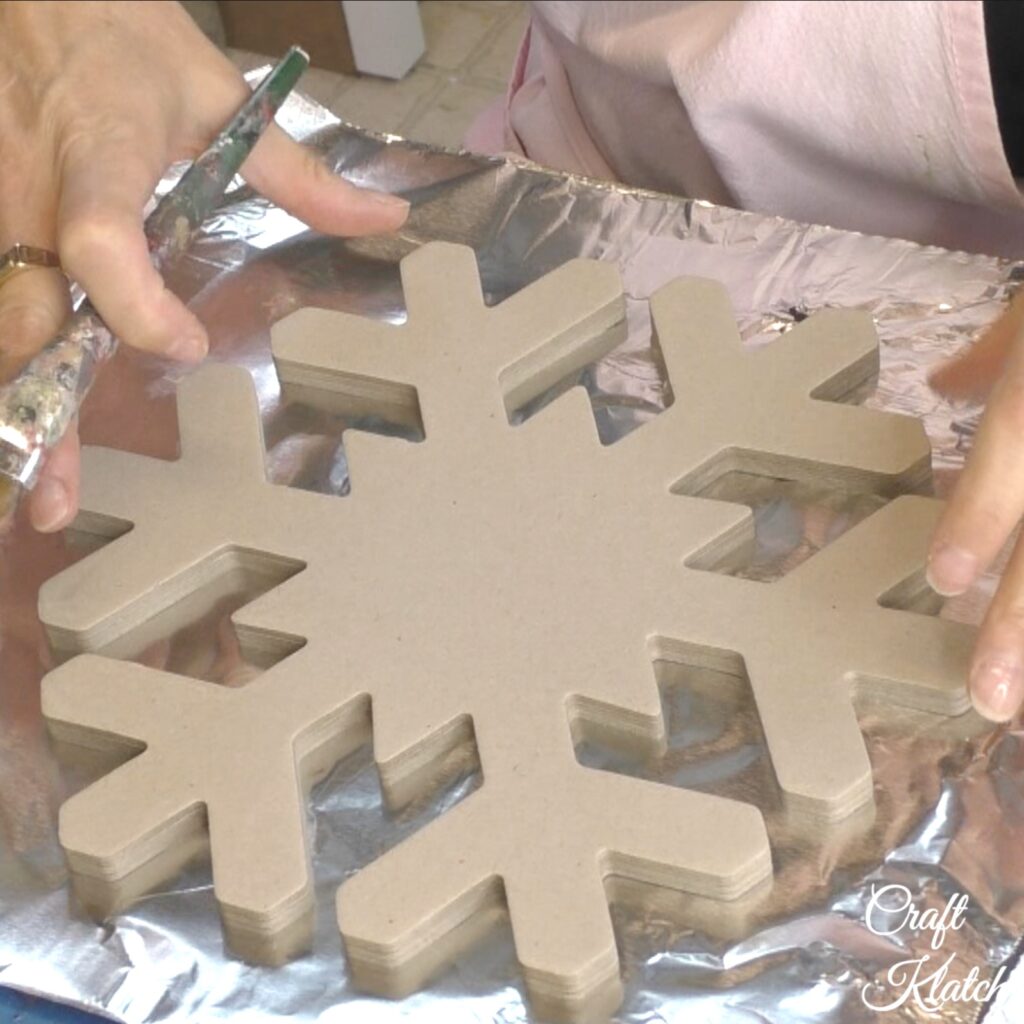 2. I painted the snowflake white.

3. I pulled out my button stash.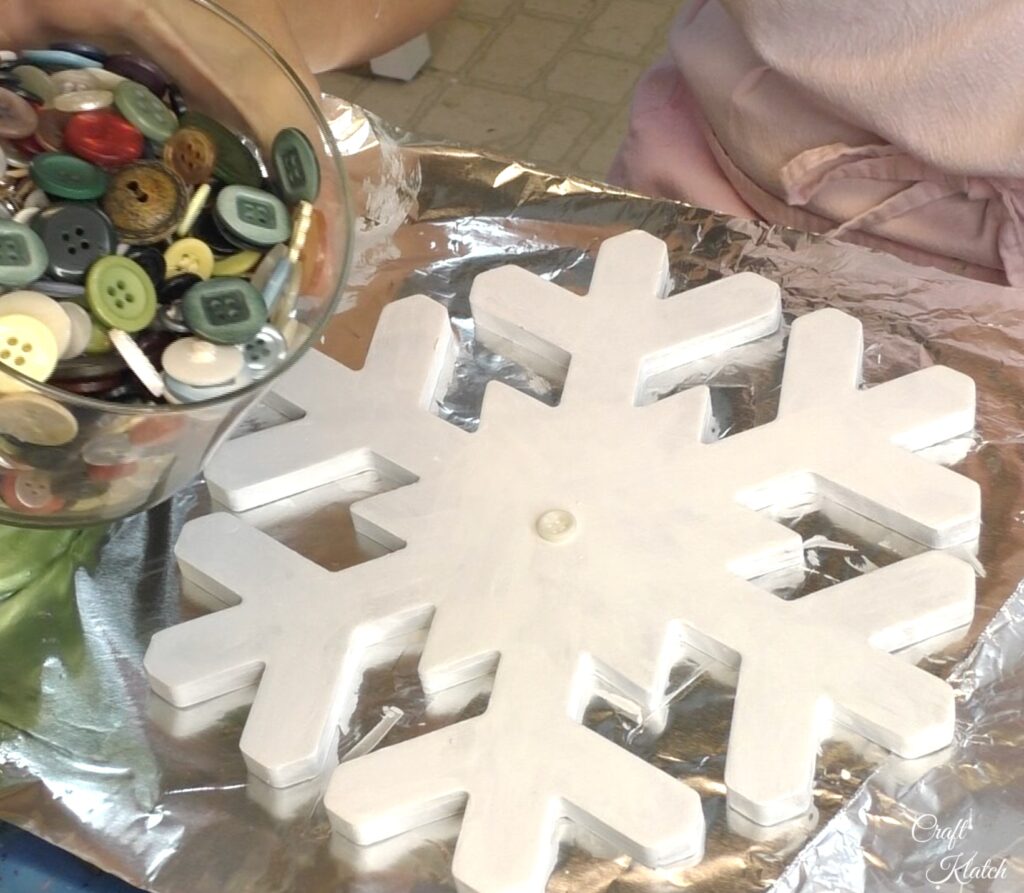 4. I pulled out white and ivory buttons.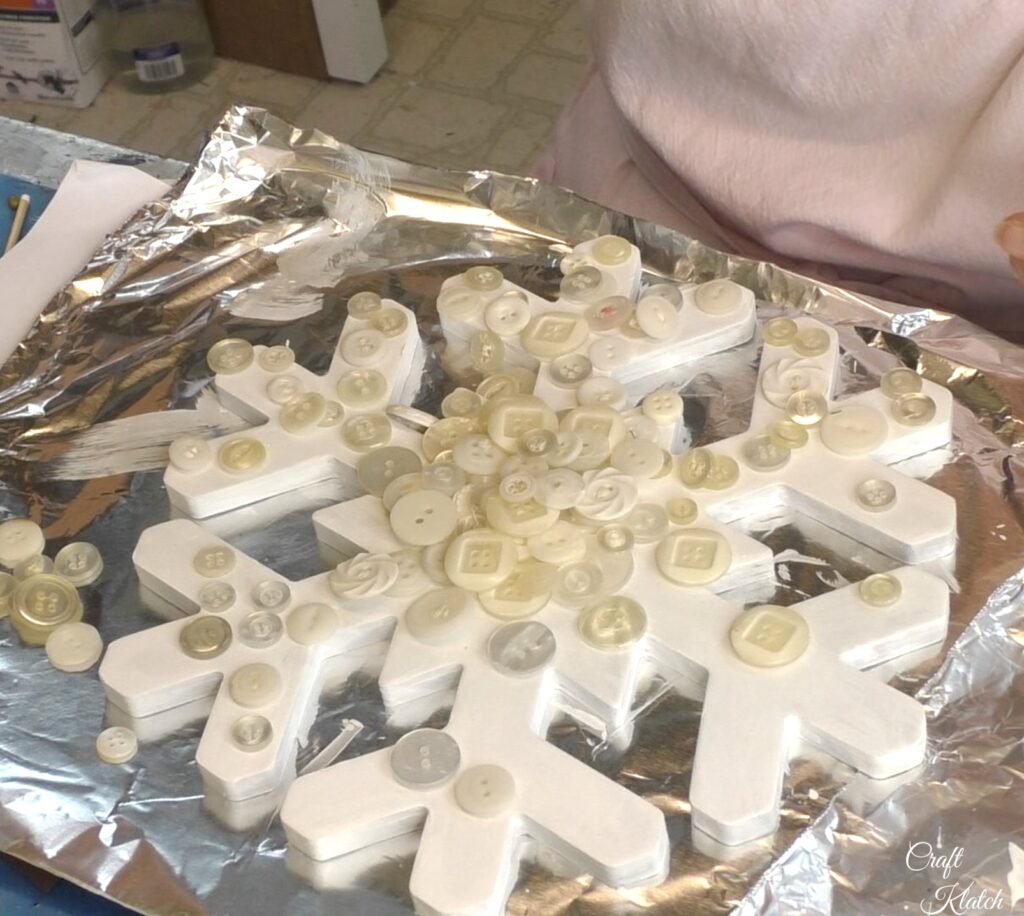 5. Some of the buttons still had thread in them, so I had to go through and clean them up. I bought them at an estate sale.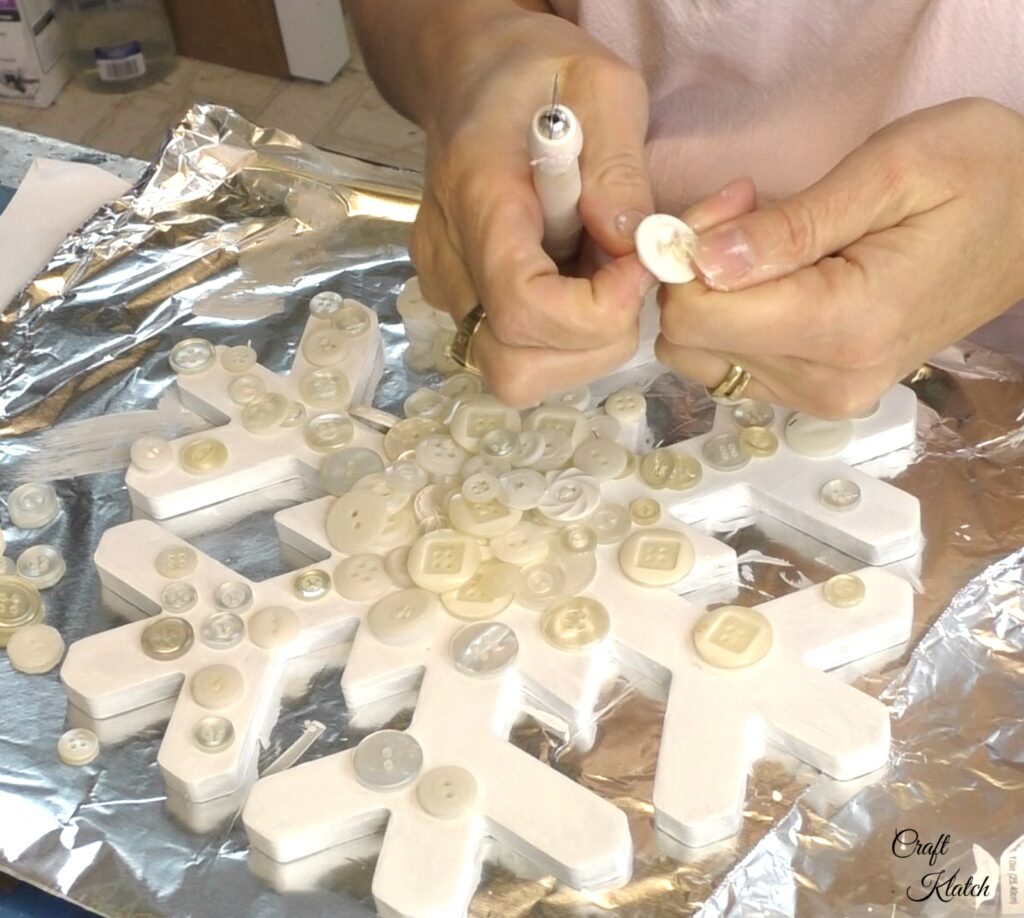 6. I dipped the individual buttons into glue and placed them on the snowflake.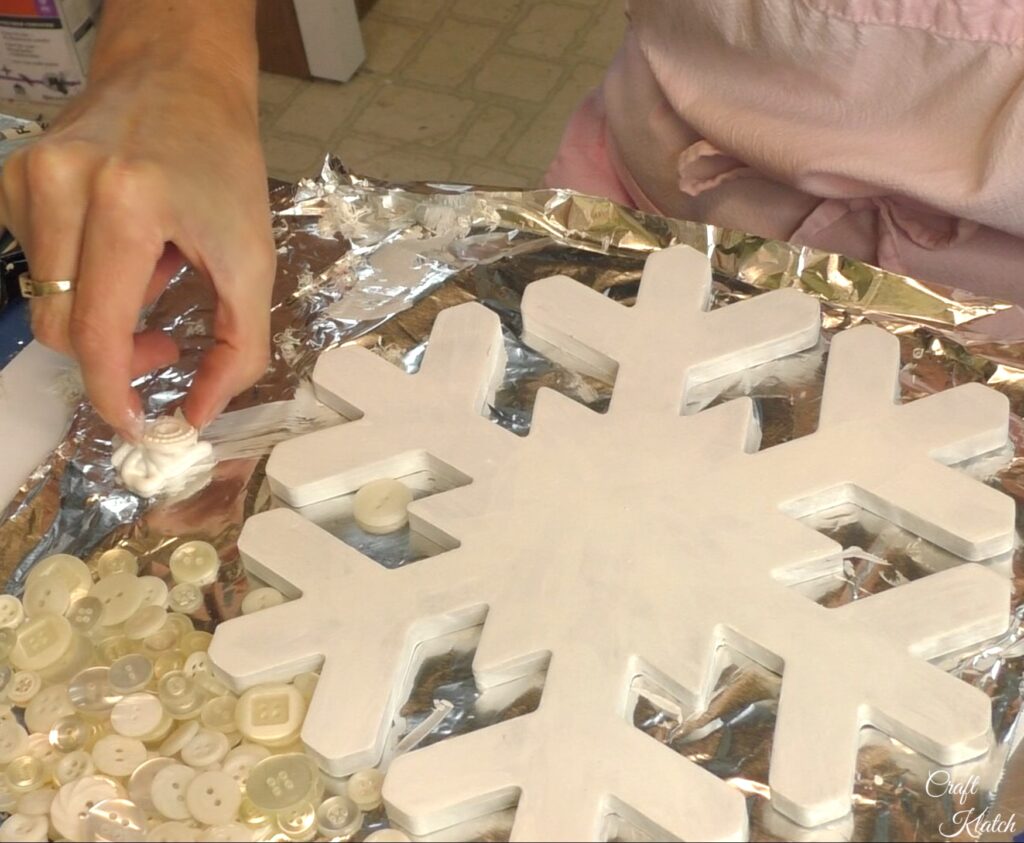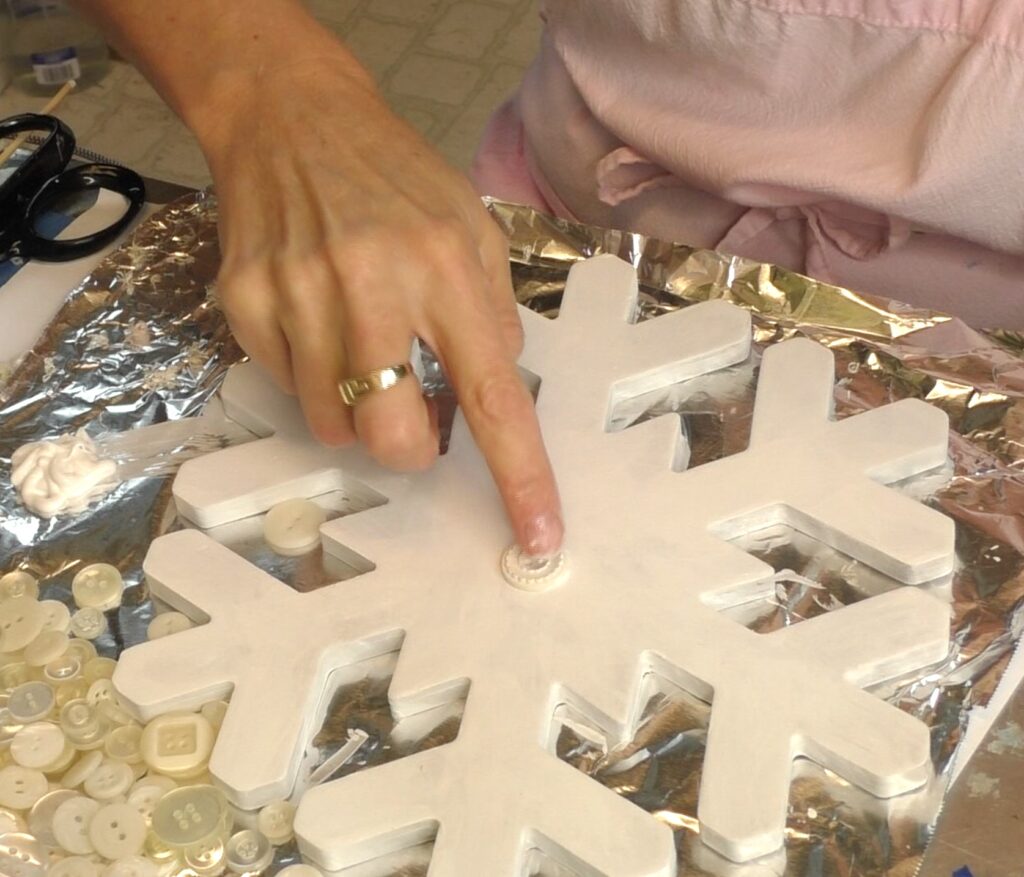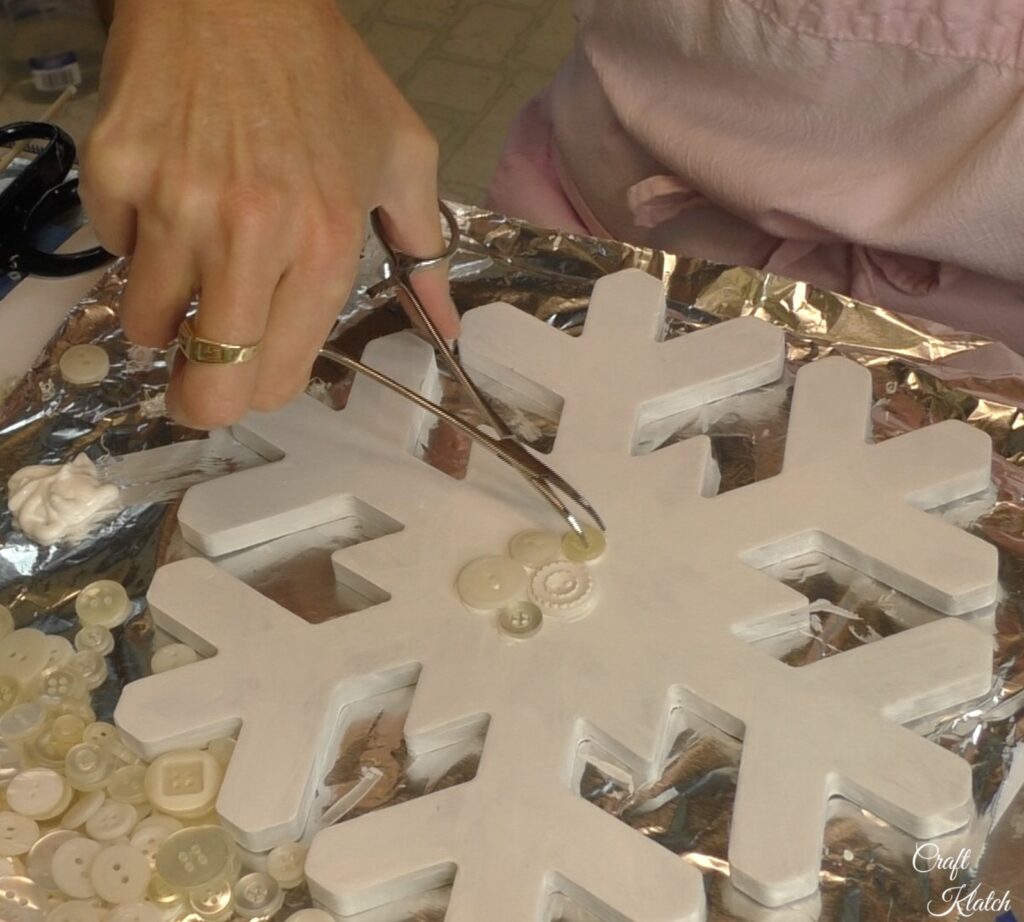 7. Here is the first layer. You will see that there are spaces between the buttons. I added a second layer where there were large spaces.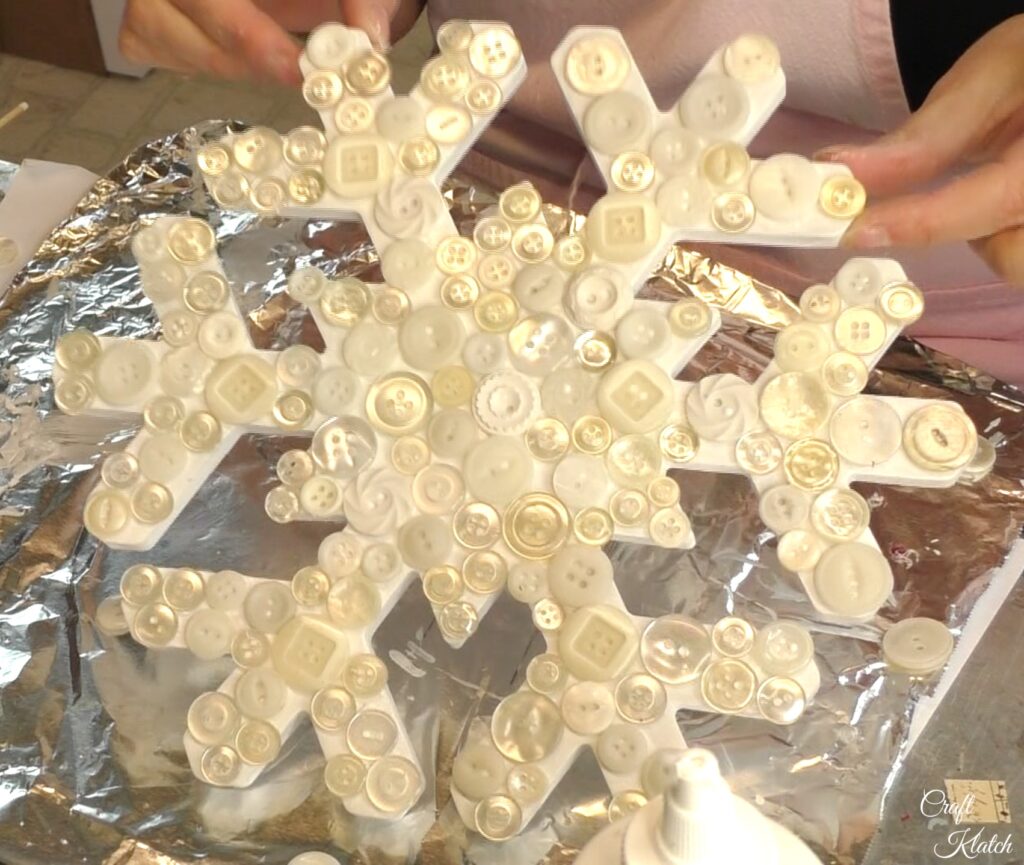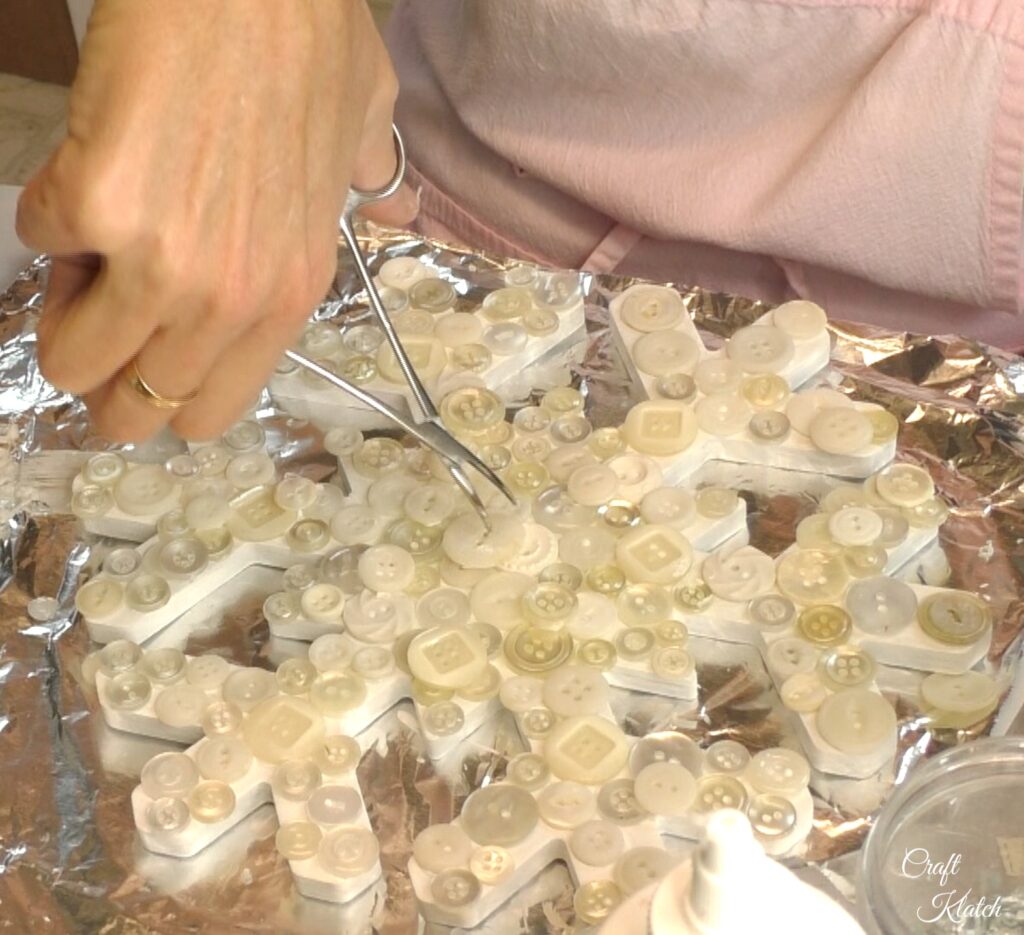 8. Because there were still spaces, I used the Dimensional Magic to fill them in and sprinkled fine glitter over it.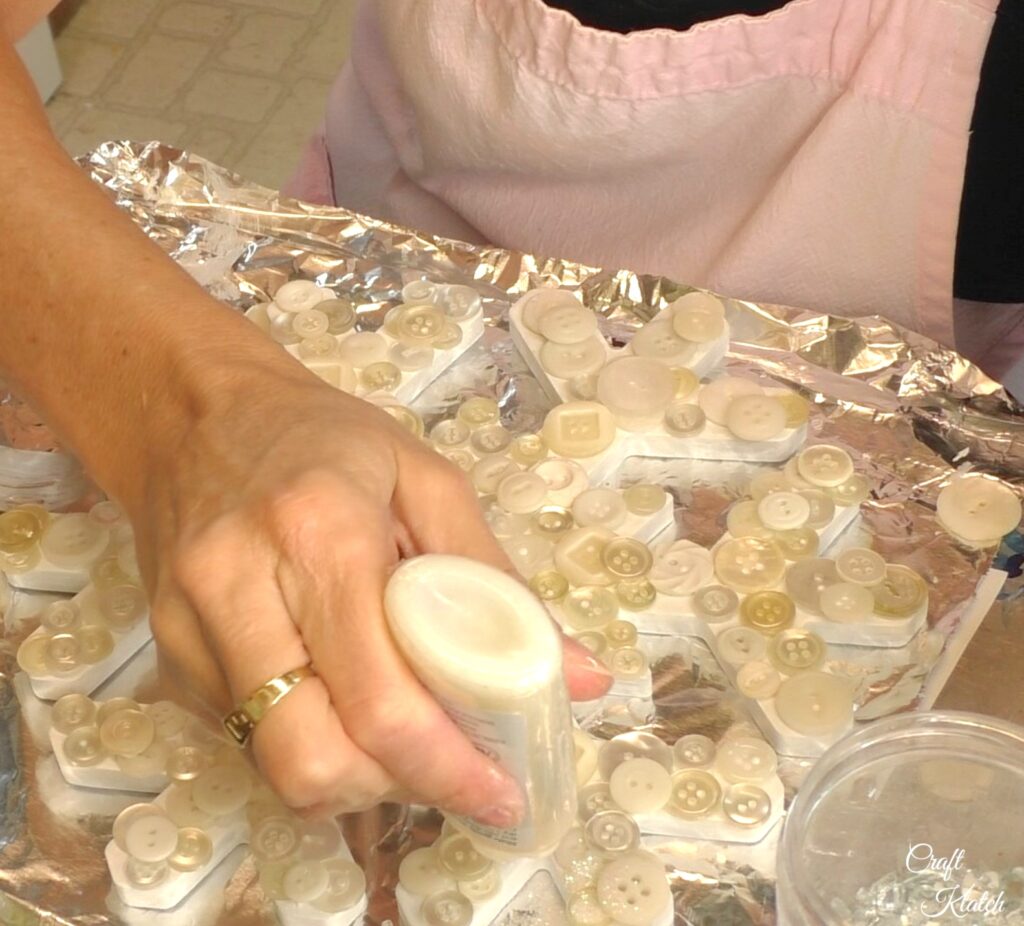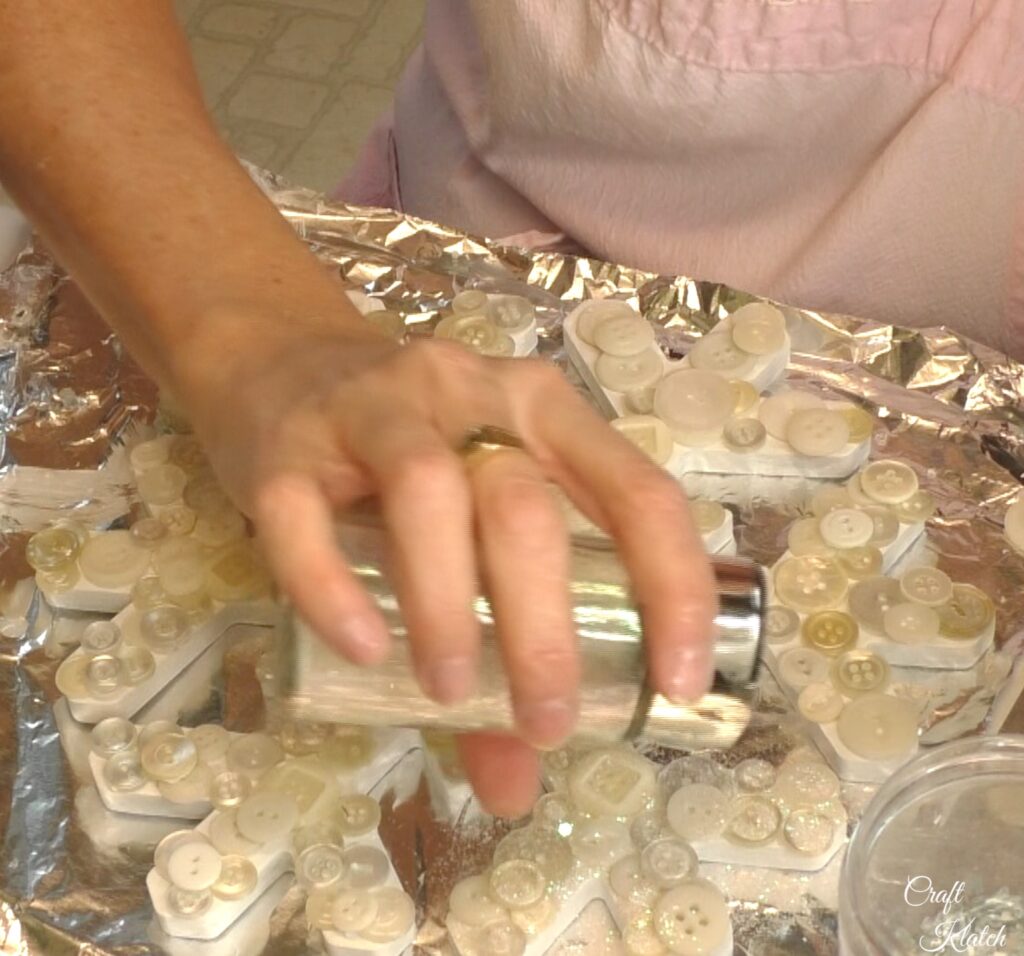 You can see the difference between the lower and upper part.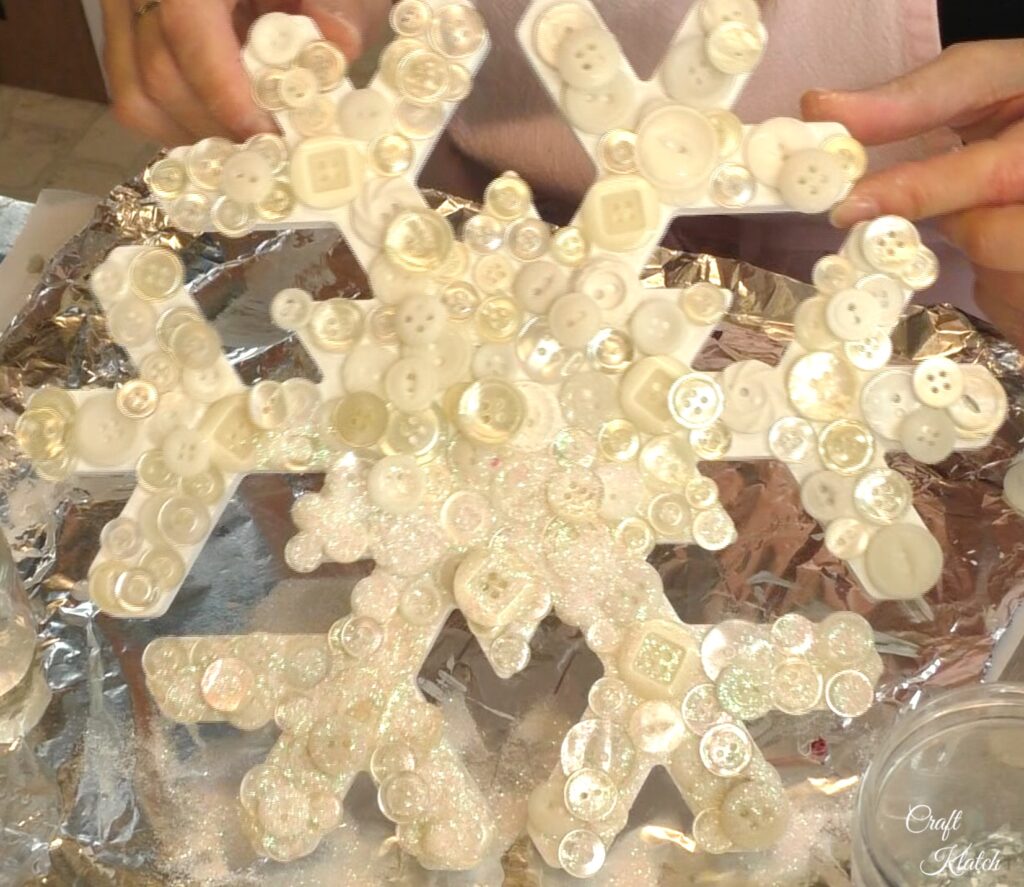 9. I tapped the snowflake on the table and the excess glitter came off.
I painted the edges with ivory and pearl white paint, just so it blended better with the buttons.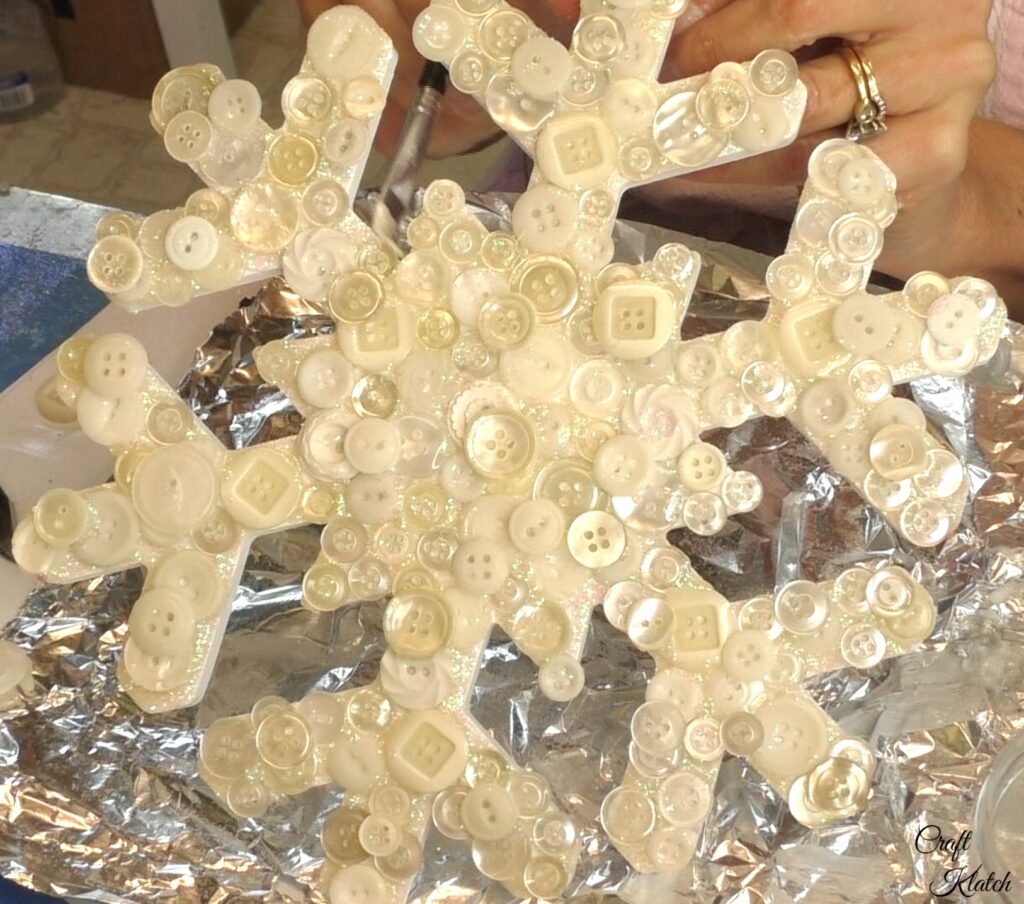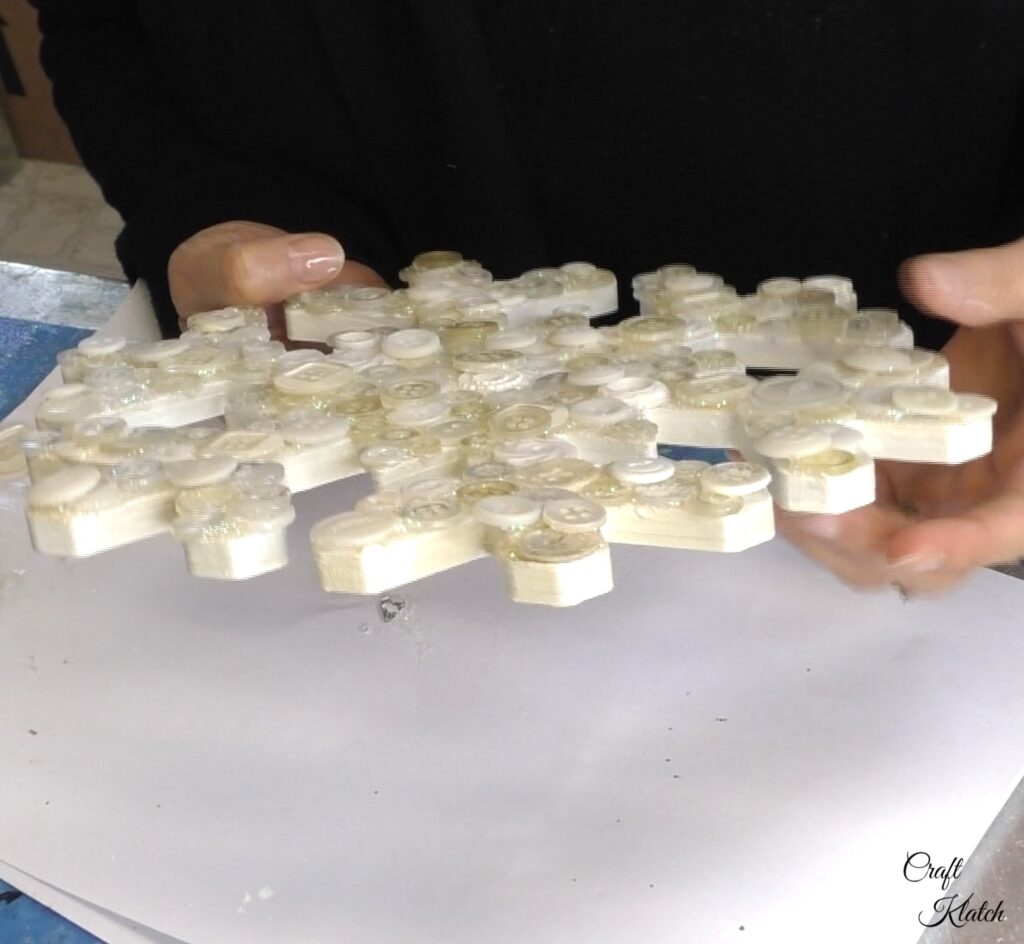 Here it is all finished and it would look great on a shelf of hanging on the wall!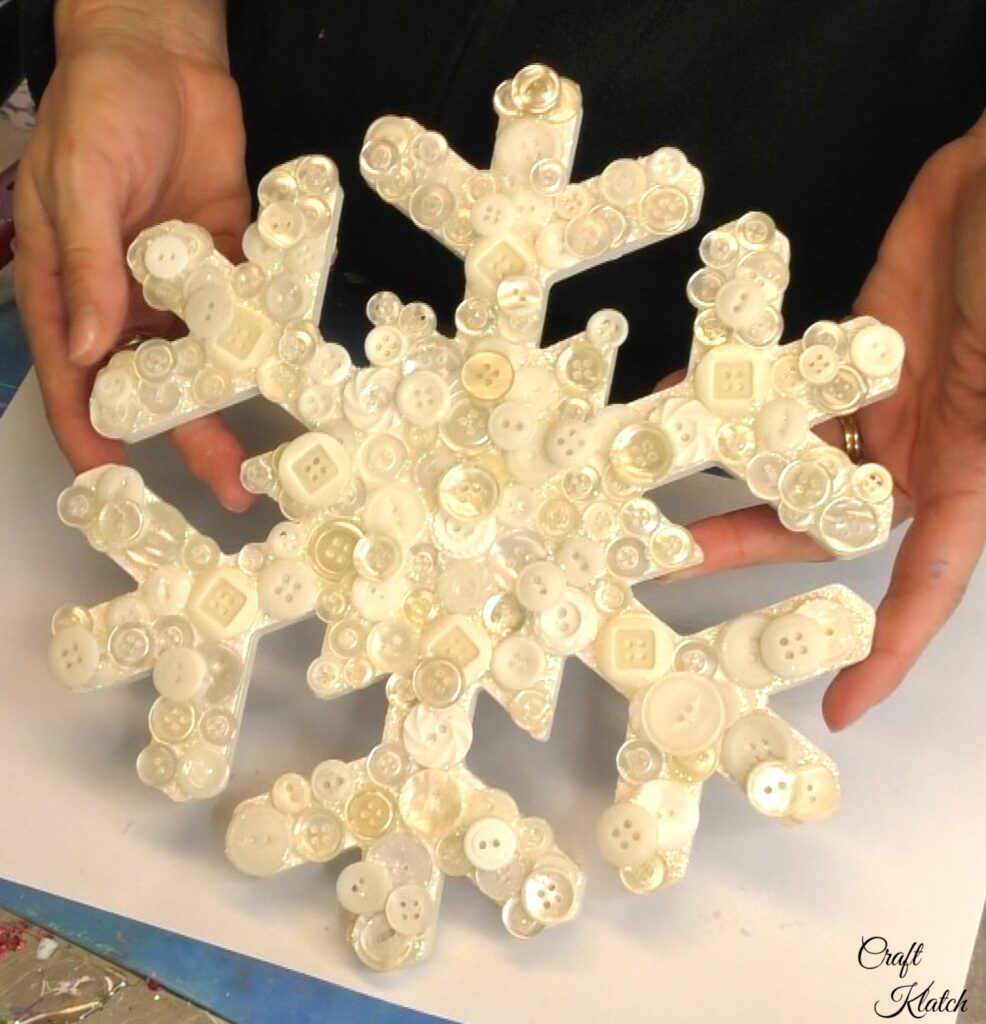 If you like snowflake crafts, I have some more you might find interesting:
That's it! Thanks for stopping by! Remember: Life's too short not to shimmer, so grab your glue gun and your glitter!™ Stay safe!
Mona
Here is the video tutorial, so you can see exactly how I made it: