Father's Day is coming…..I collaborated with Michele Baratta, from BellaBranchTV and we each came up with a Father's Day craft. I used beer bottle caps and Michele used photos!
My idea was to surprise Dad with a handmade Chillin' Grillin' Trivet that you made just for him! Personalize it with his favorite beer or pop bottle caps. Add a little cement or concrete and you have yourself a Father's Day gift in the makin'!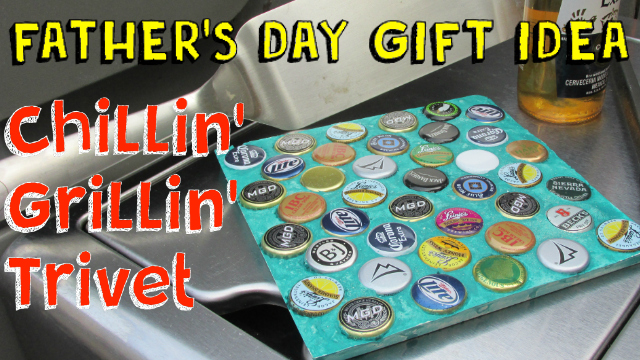 Michele made a Photo Puzzle for Dad! It turned out GREAT! Be sure to go check it out, to see how she made it!
For the Chillin' Grillin' Trivet, you will need (affiliate links):
Materials you need for the Beer Bottle Caps Chillin' Grillin' Trivet
*This blog uses affiliate links. As an Amazon Associate I earn from qualifying purchases.
Here is the Video Tutorial
Directions
Mix your concrete according to the package directions. Remember every product may have different ratios of water to mix.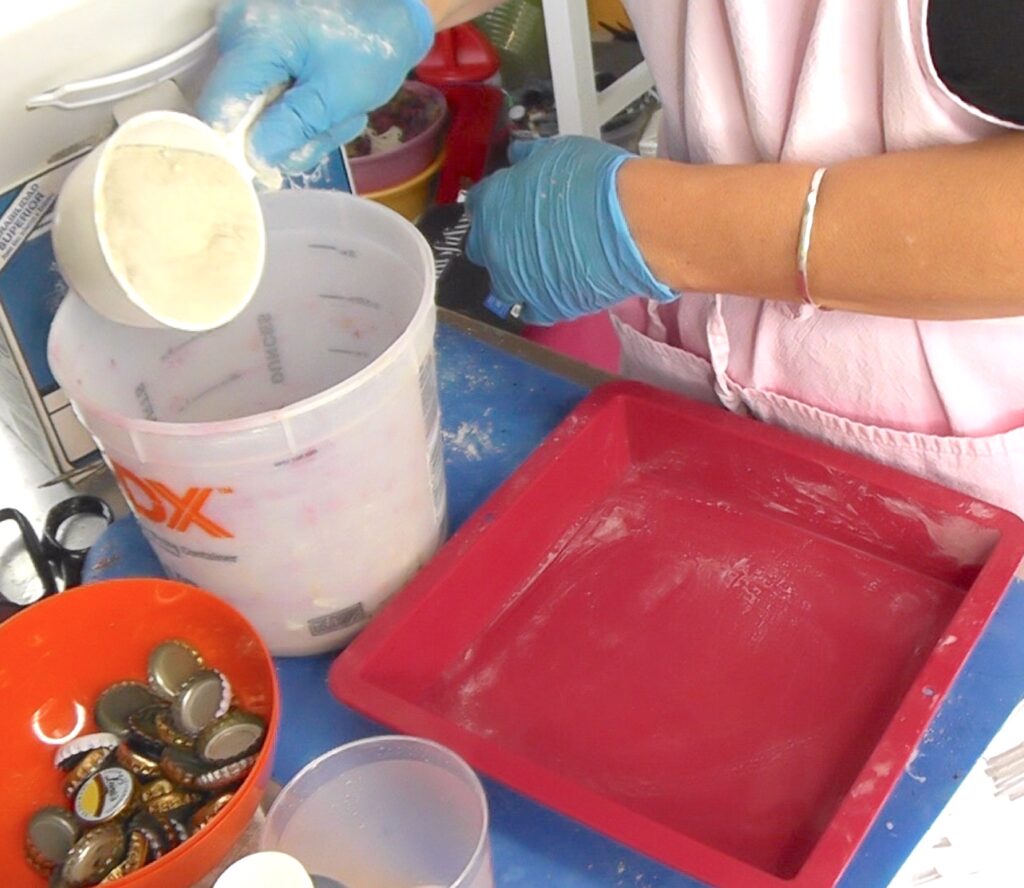 2. Pour into mold.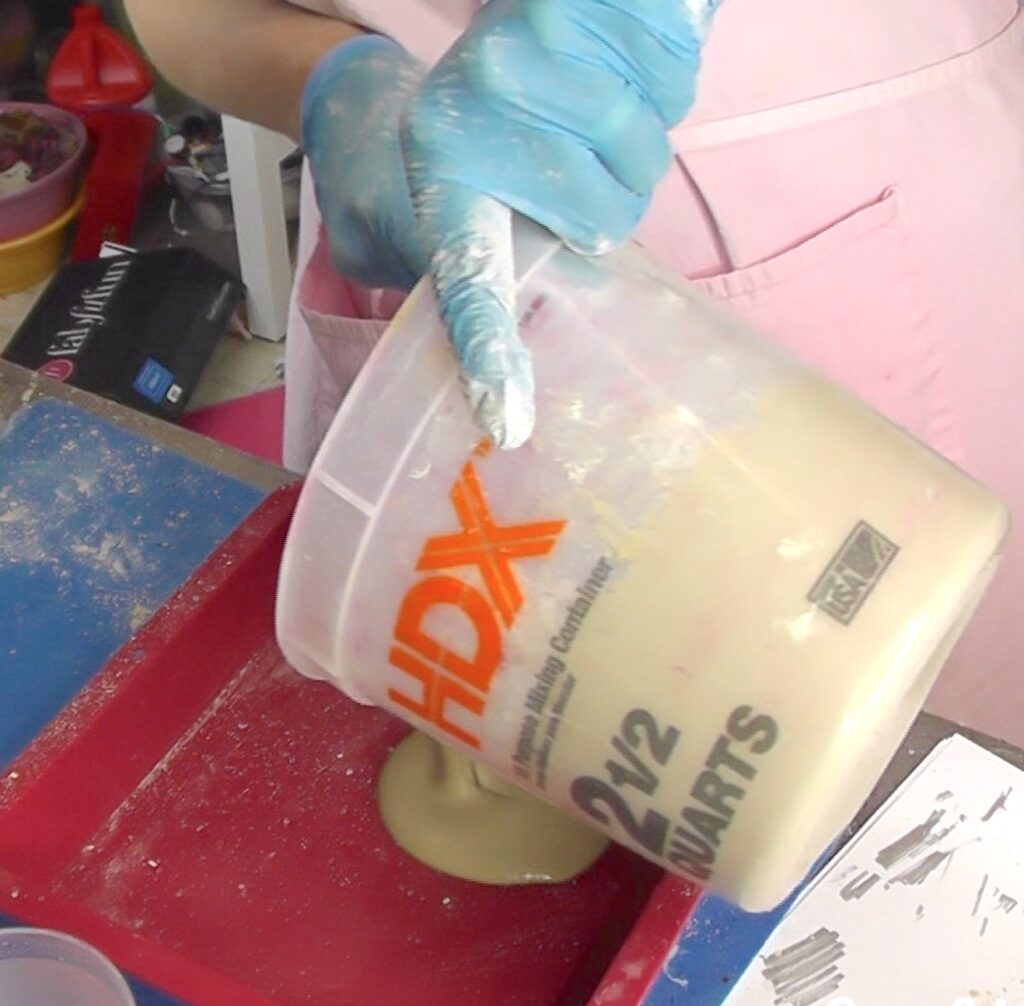 3. Place beer bottle caps onto the cement or concrete, but do not press them in, in case you need to rearrange or scootch them a little this way or that.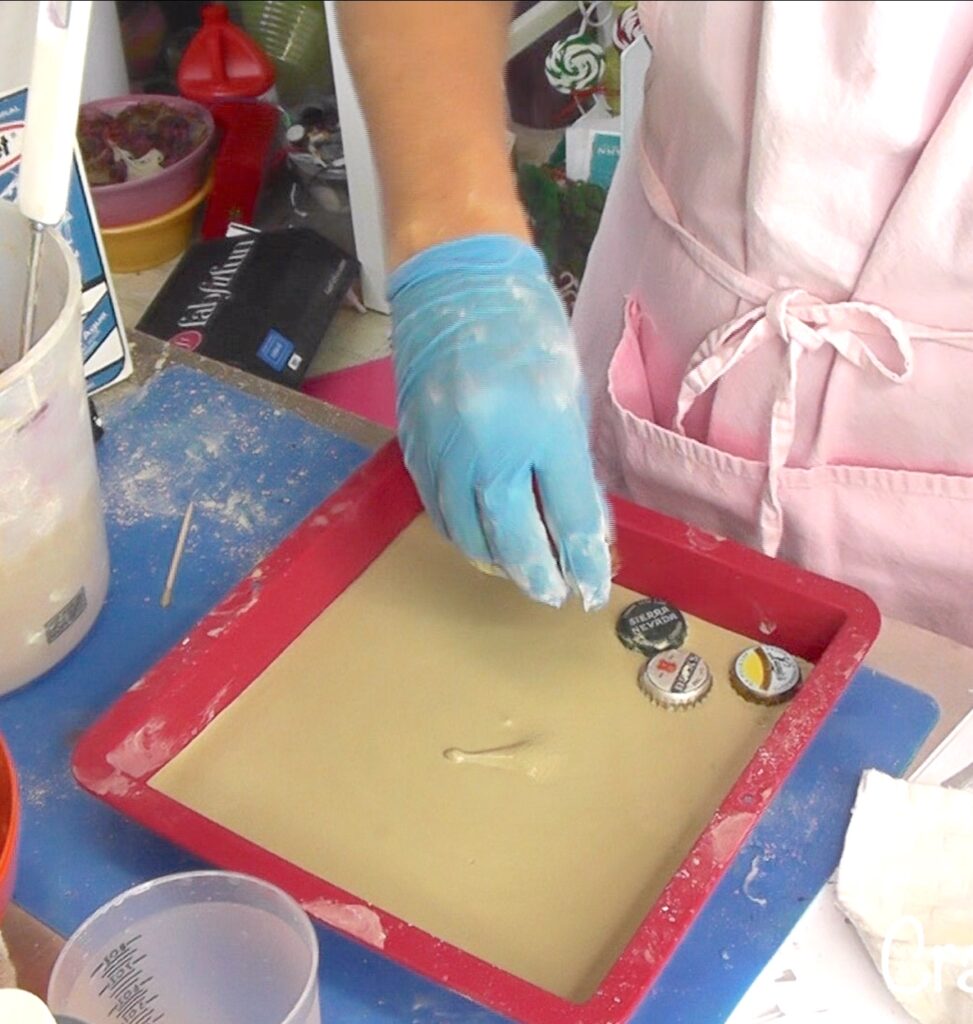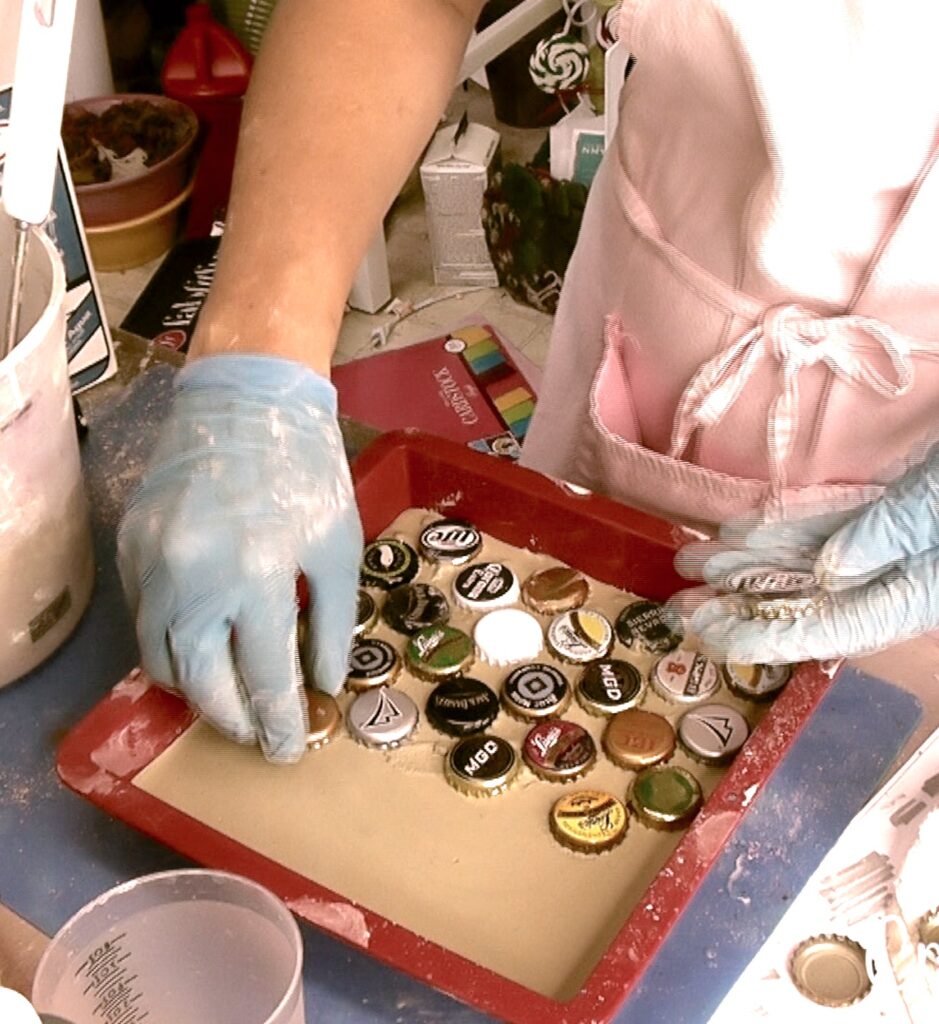 4. Once you have the beer bottle caps placed, press them in, so they make a level surface. You don't want them uneven, or things will lean or fall over. Wipe any excess concrete or cement you may have gotten on the bottle caps.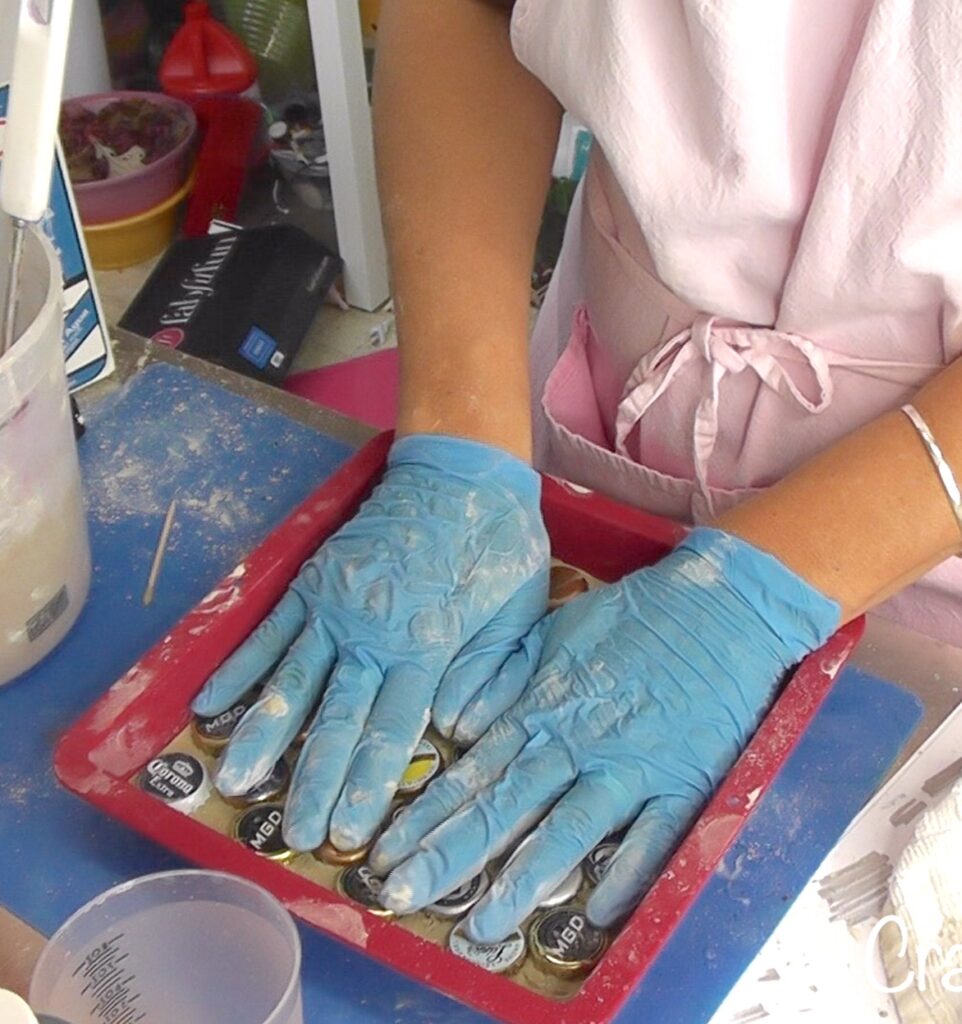 5. Let it dry. The time to dry will also depend on the product you are using, so follow the directions.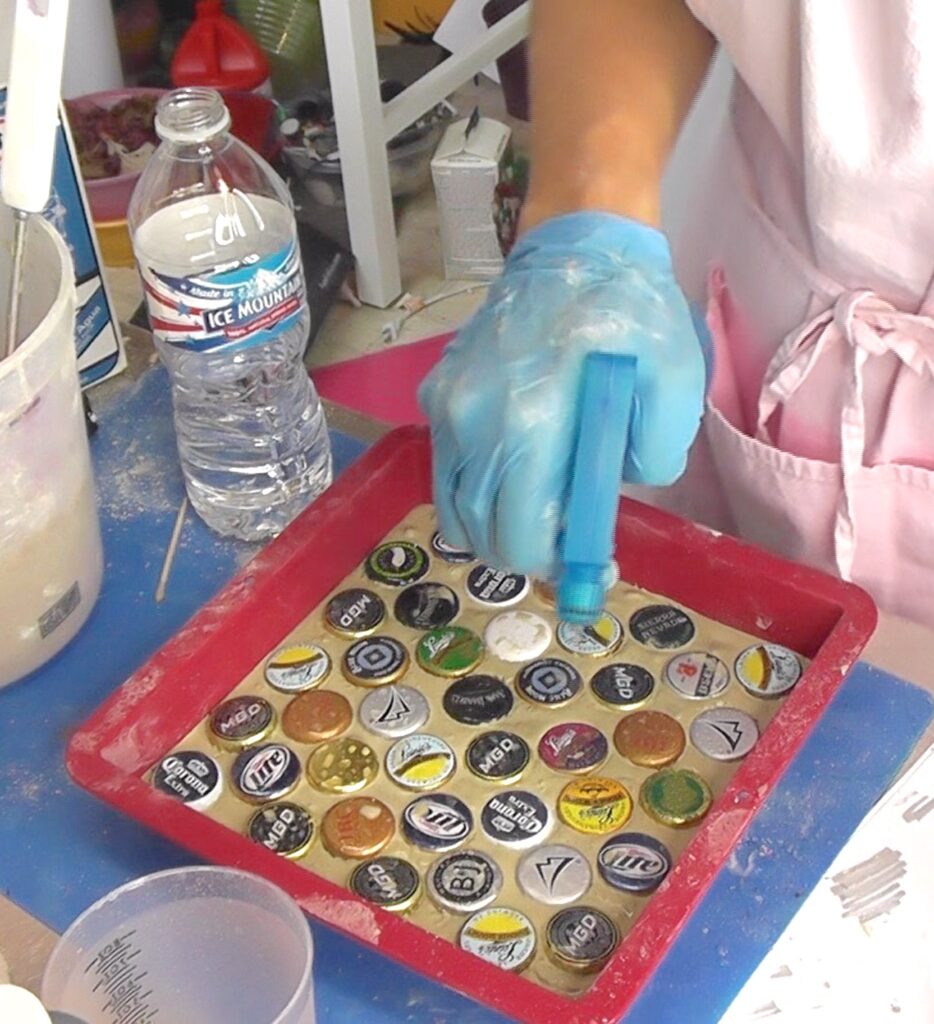 6. Once dry, remove it from mold.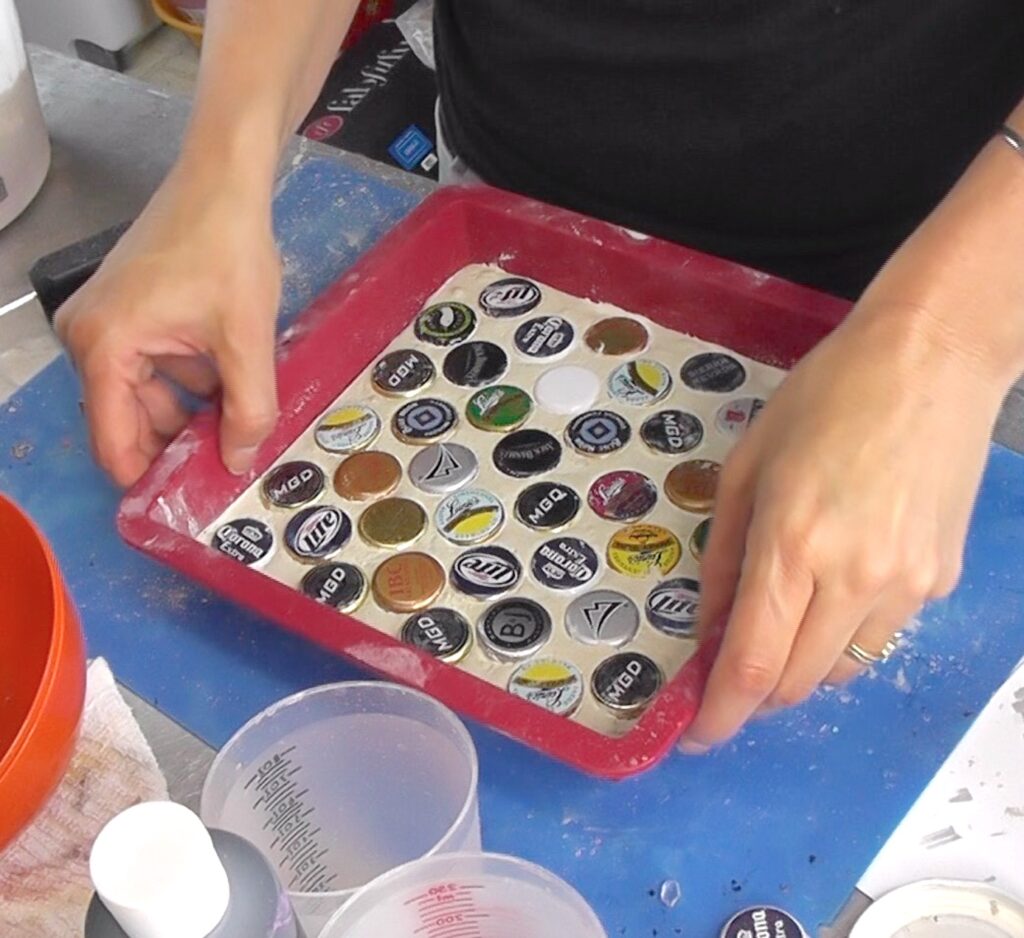 7. If you want to tint it, I used multi-purpose paint. I watered it down and gave it a wash, wiping it off with a damp paper towel to make sure the beer bottle caps remained clean.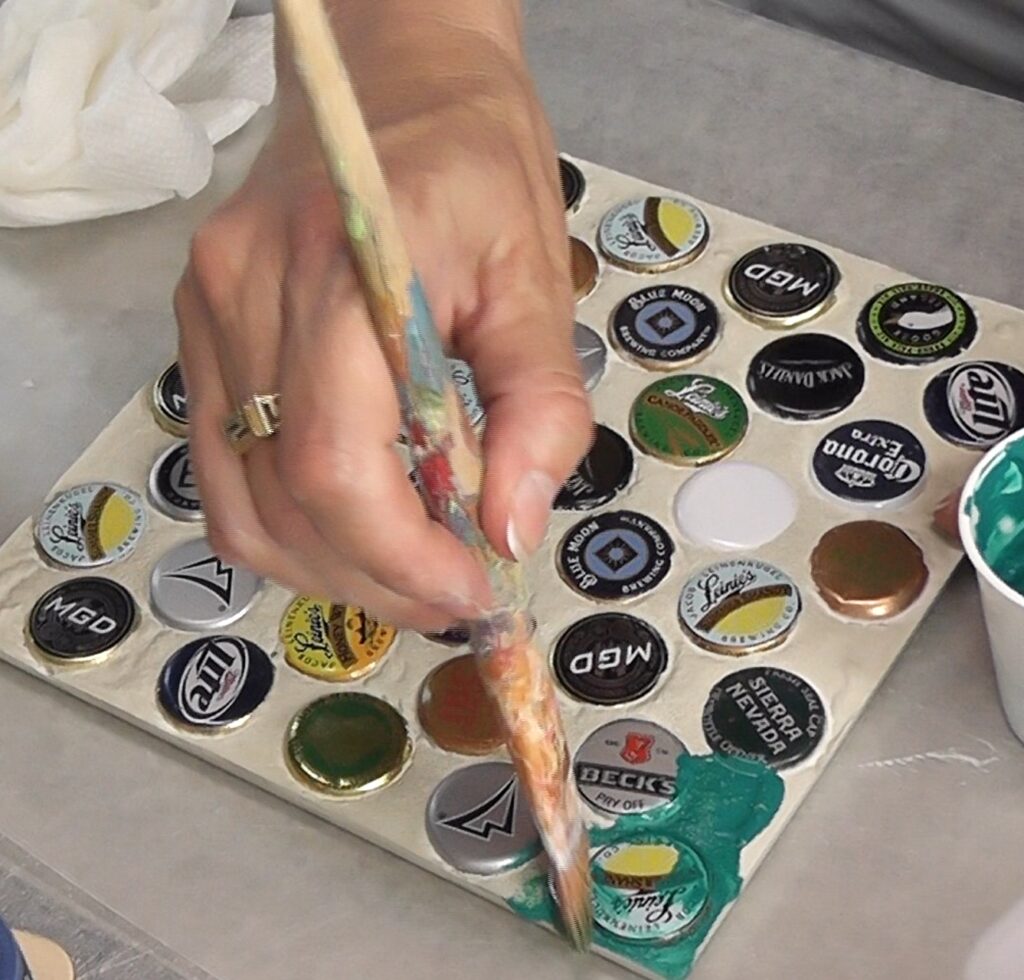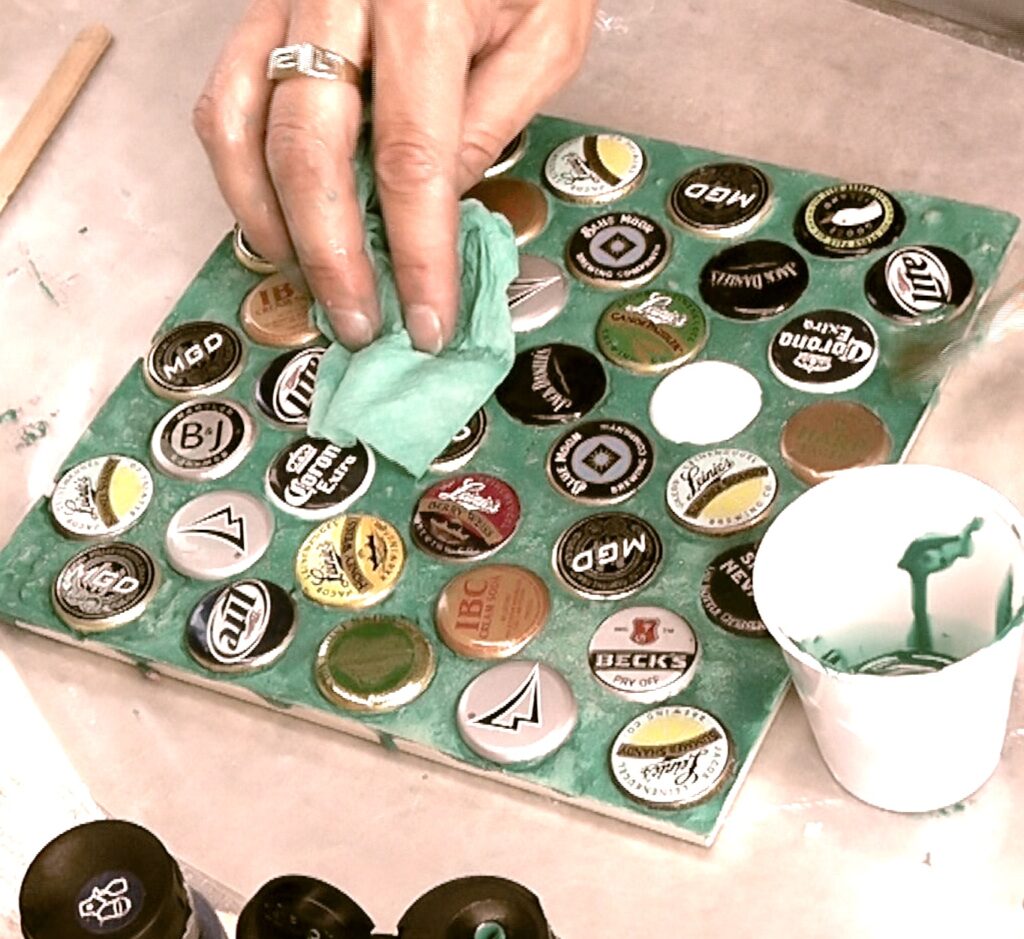 That's it! Once dry, you can pack it up and gift it!
Be sure to PIN IT for later!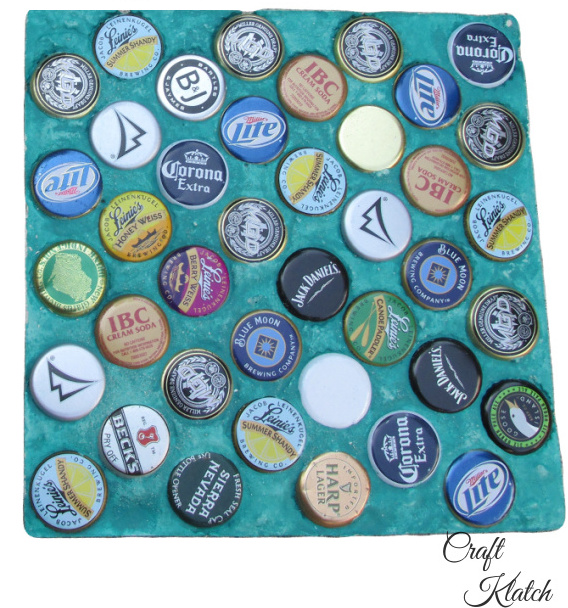 Here is Michele's video tutorial for the photo cube: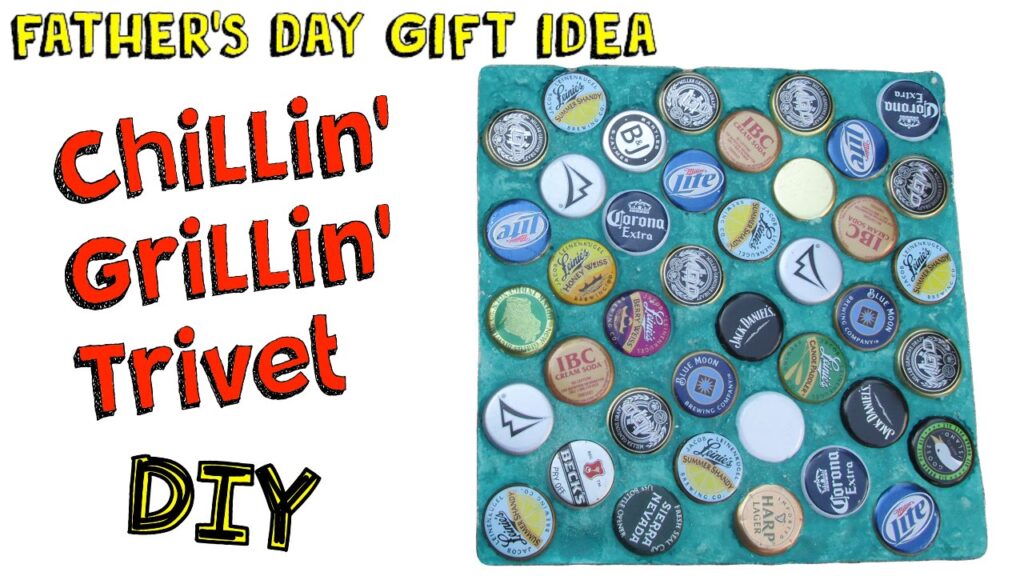 Other Father's Day Gift Projects
Father's Day Gift Ideas!

Thanks for stopping by! Remember: Life's too short not to shimmer, so grab your glue gun and your glitter!™ Stay safe!
Mona