Learn how to make easy Pasta Christmas Angels! Easy kids Christmas craft idea!
Here is a great craft to get the kids involved. I originally saw this craft many years ago on the Carol Duvall Show. Back then, I made them with my niece and nephew and my mom still has them.
*This blog uses affiliate links. As an Amazon Associate I earn from qualifying purchases.
You will need:
Here is a quick video tutorial. You can find the full one at the end of this post!
Directions:
Step 1: Gather your pasta.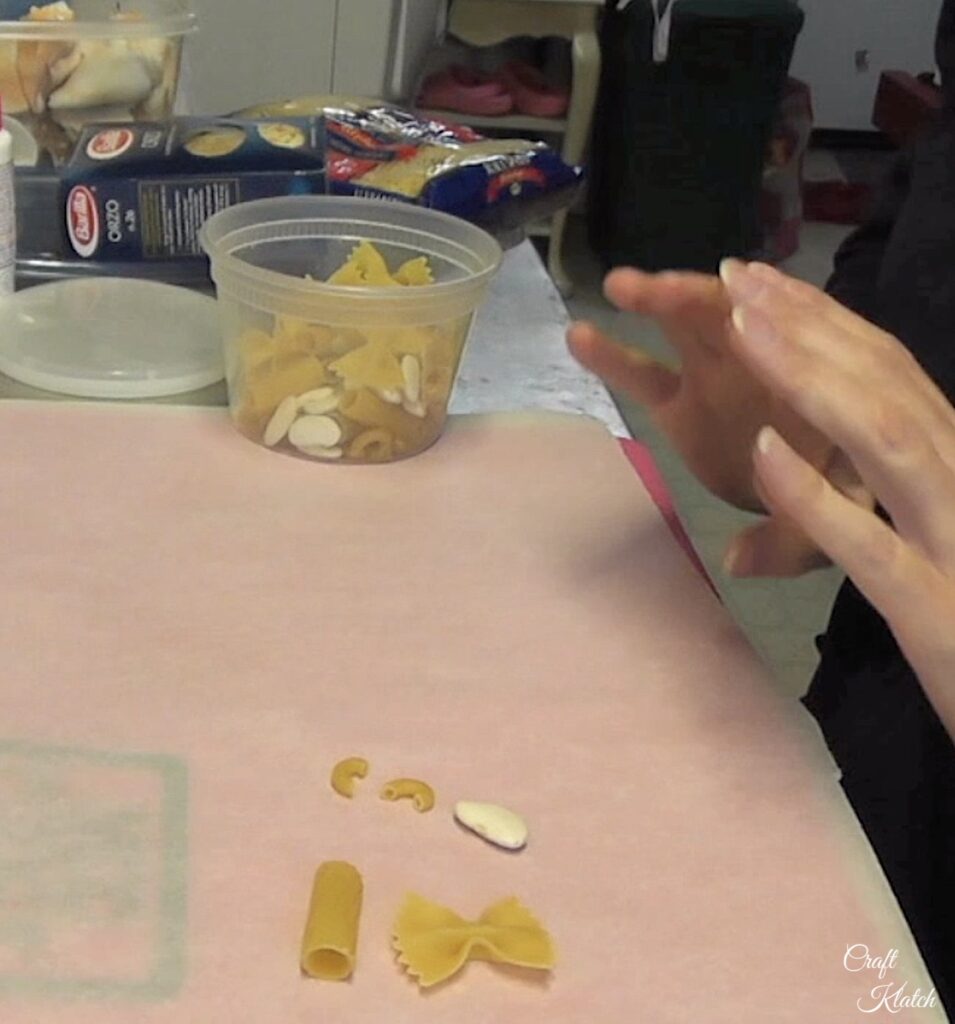 Step 2: Take the rigatoni noodle and glue it on the bow tie pasta. You want it to be more toward one end and not right in the middle.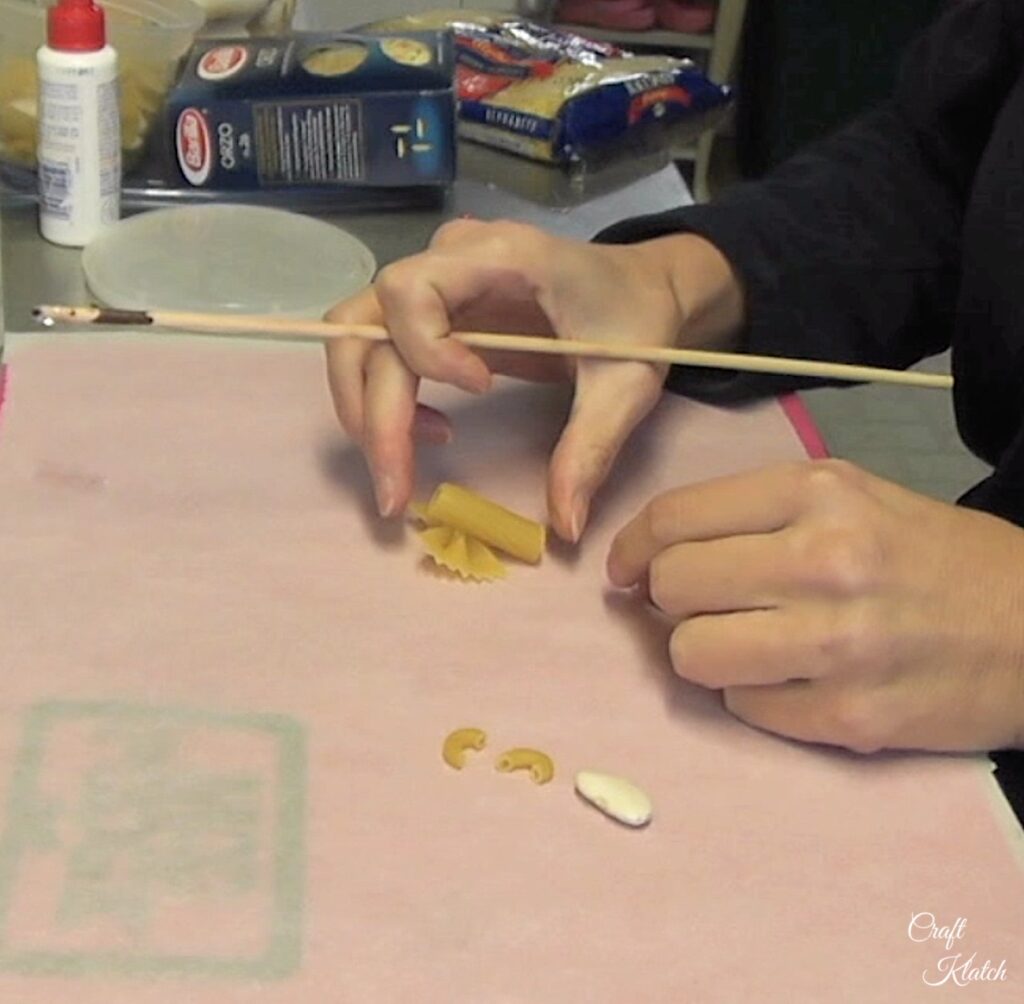 Step 3: Glue on the dried lima bean for the head.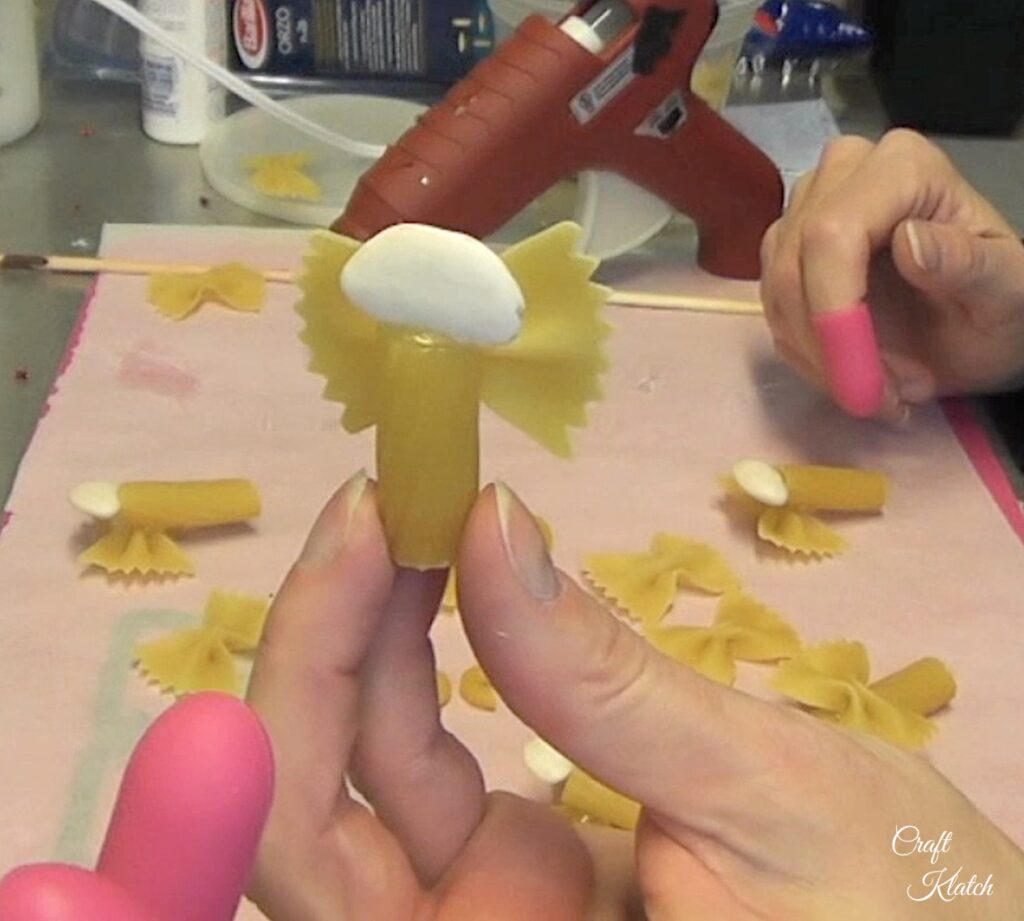 Step 4: Add macaroni noodles for arms.
They curl perfectly and look like they are holding their hands together or praying.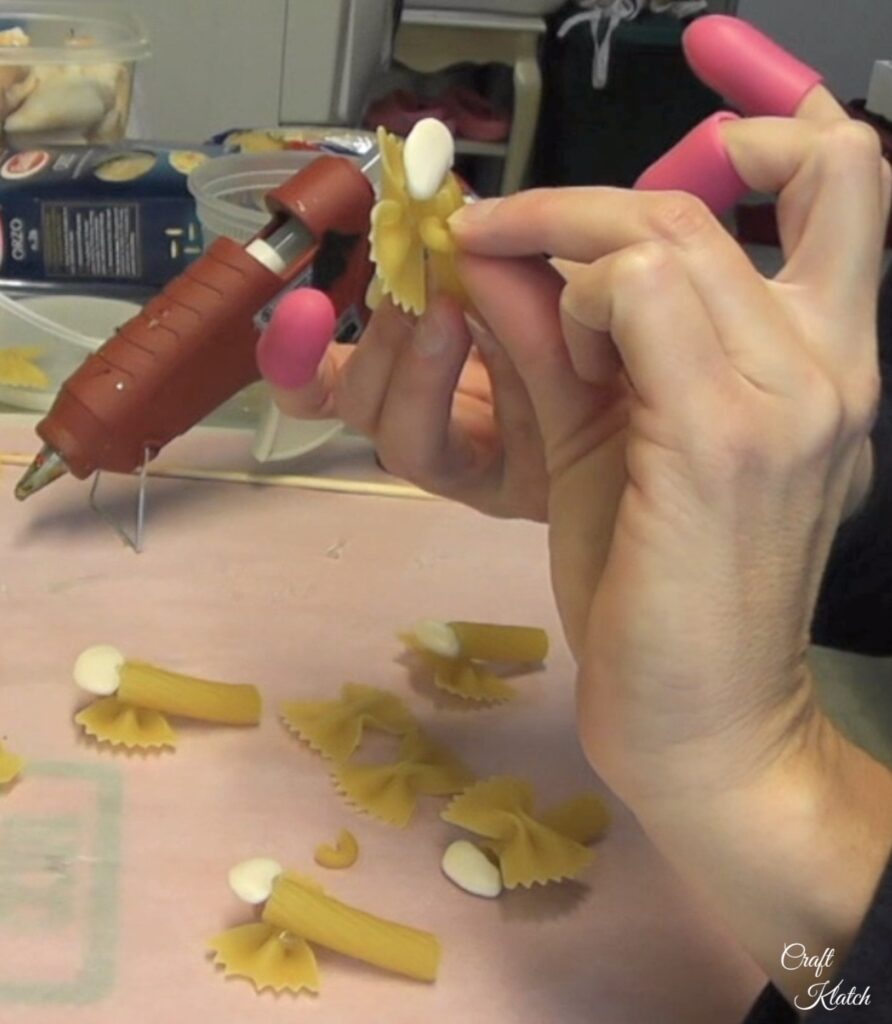 Step 5: Add hot glue to the head and roll it around in alphabet pasta.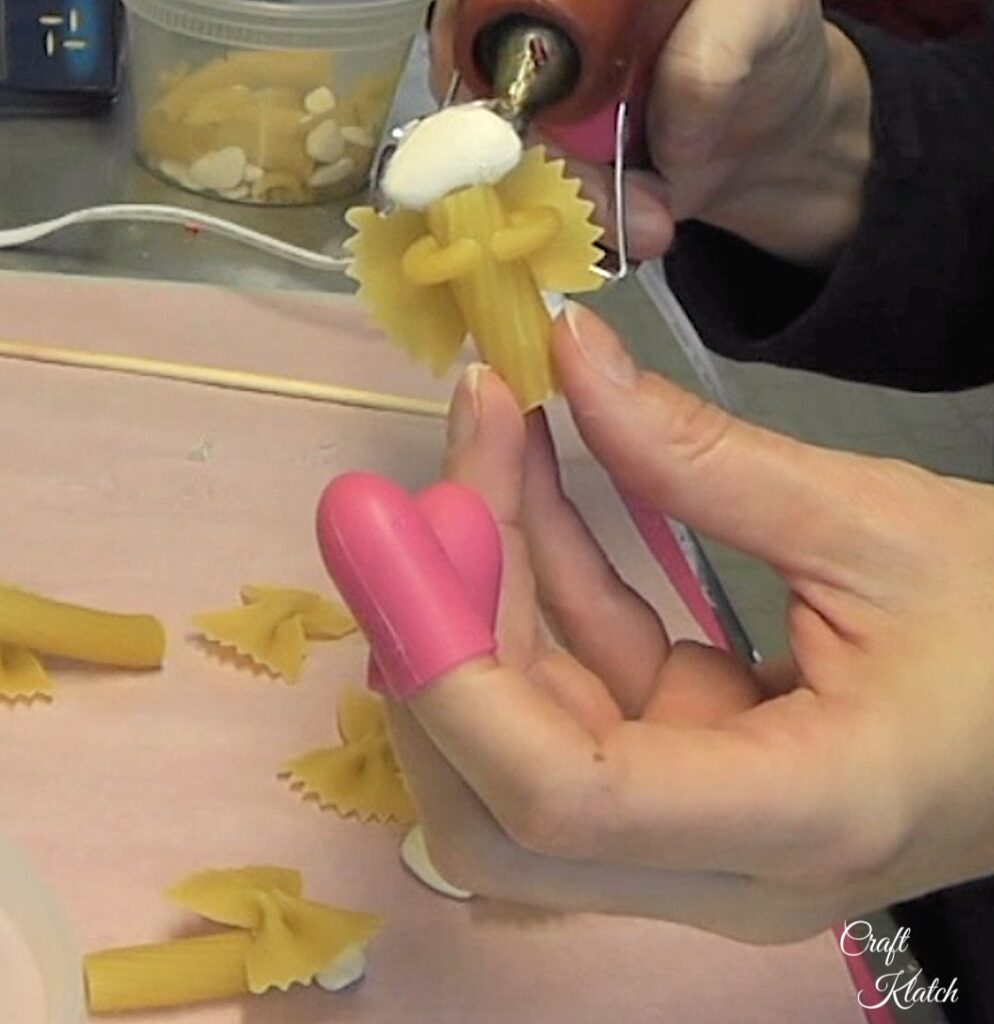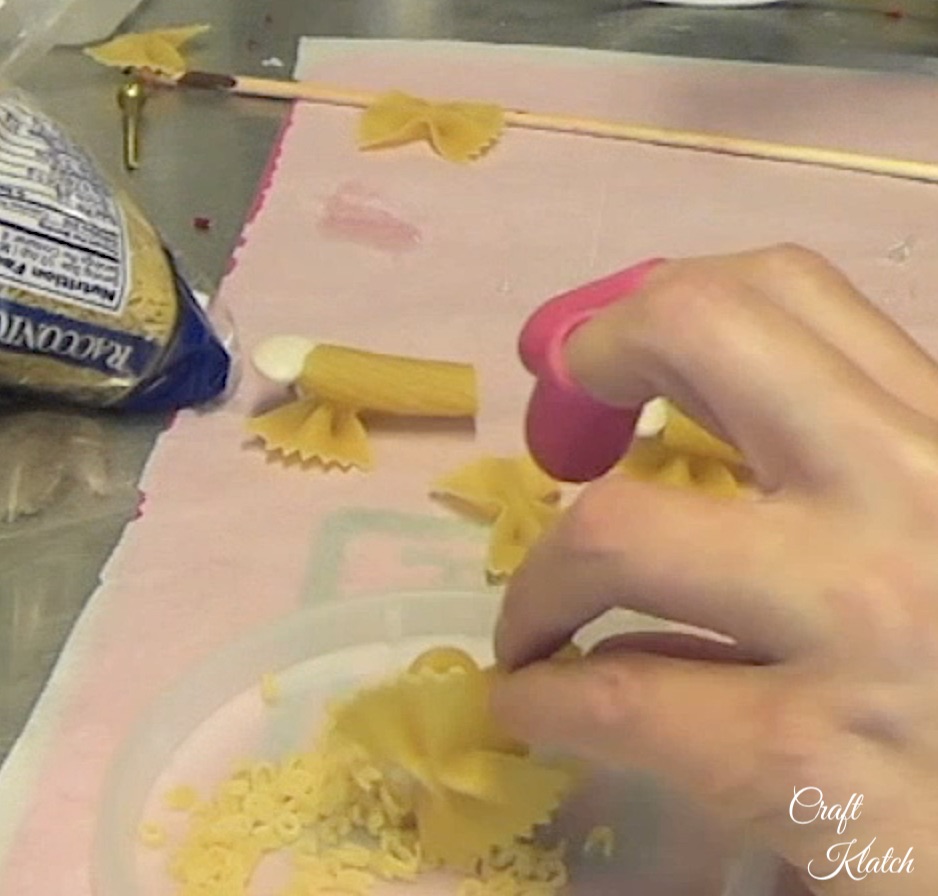 Look at that cute do!
Step 6: Use a permanent marker to draw on a face.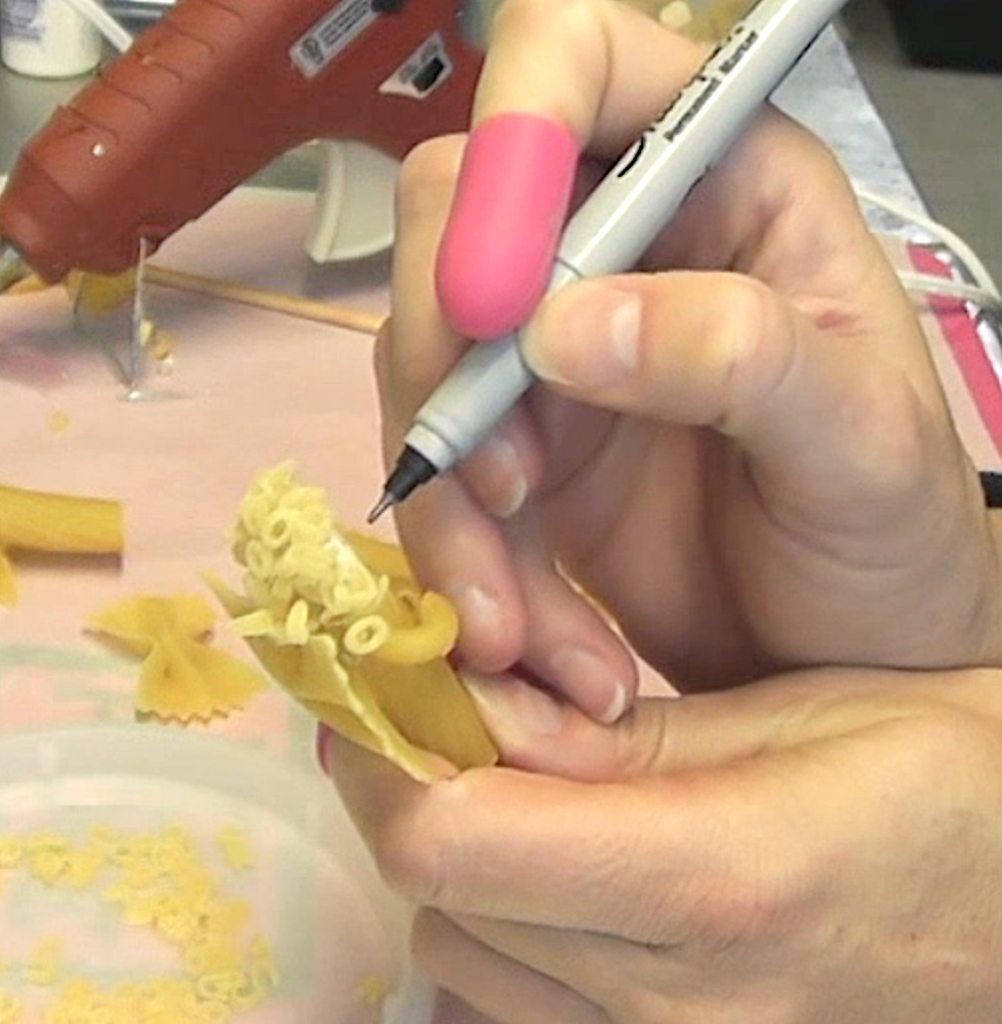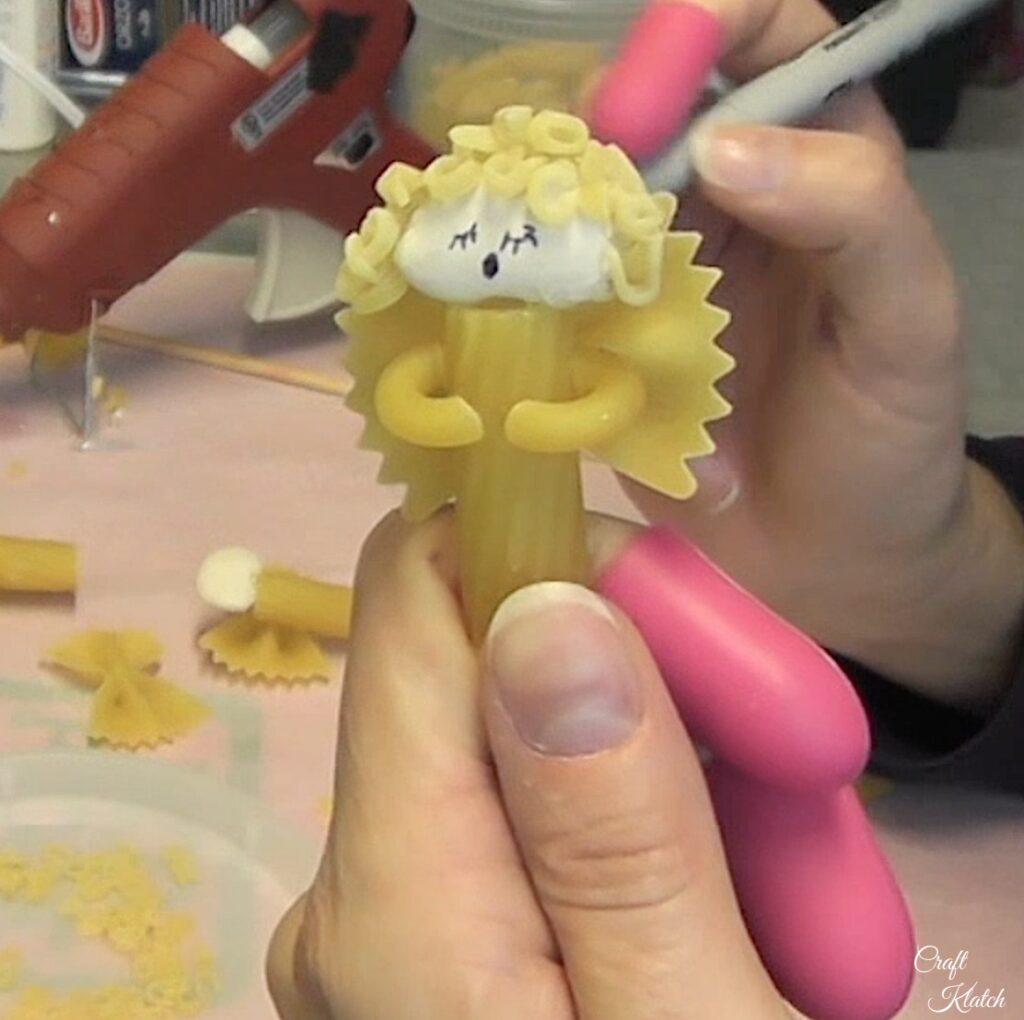 Step 7: Add sticks to a piece of styrofoam or cardboard to create a drying rack for the pasta angels.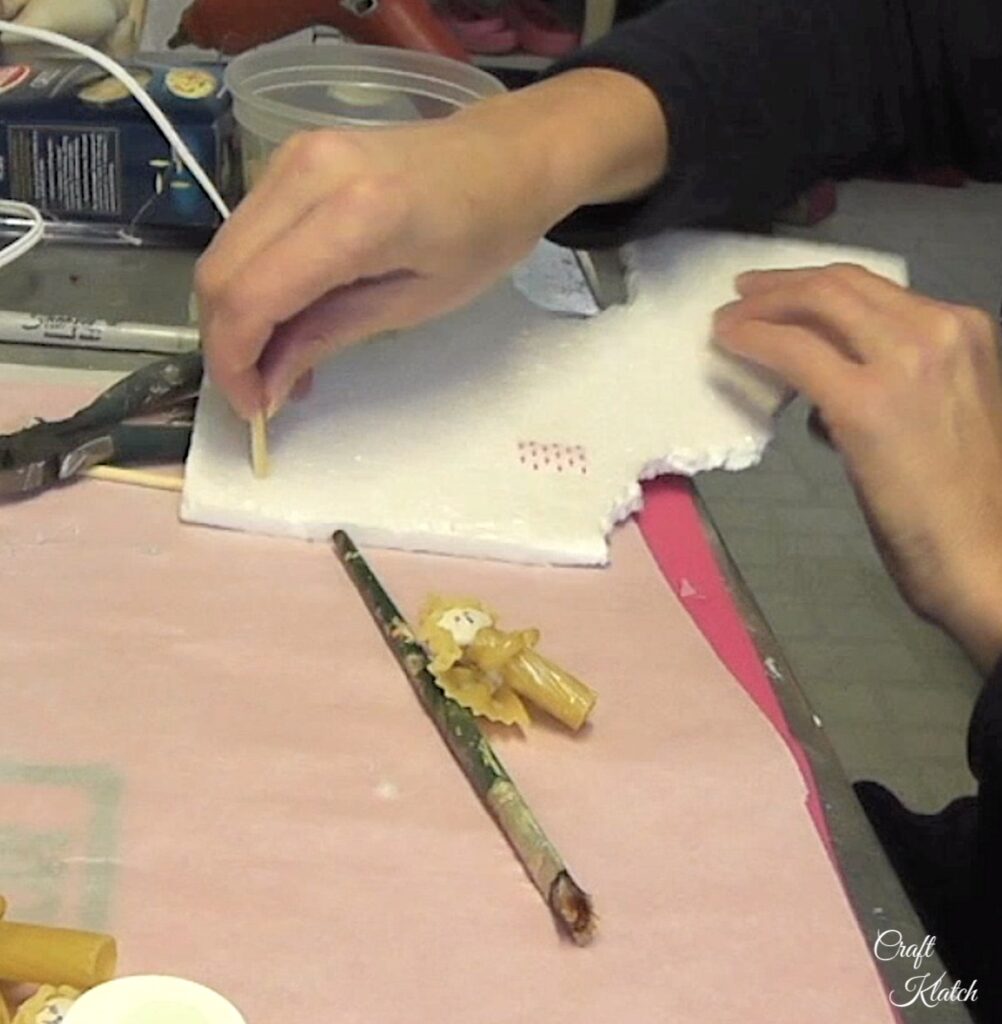 They sit right on the rack, ready to dry!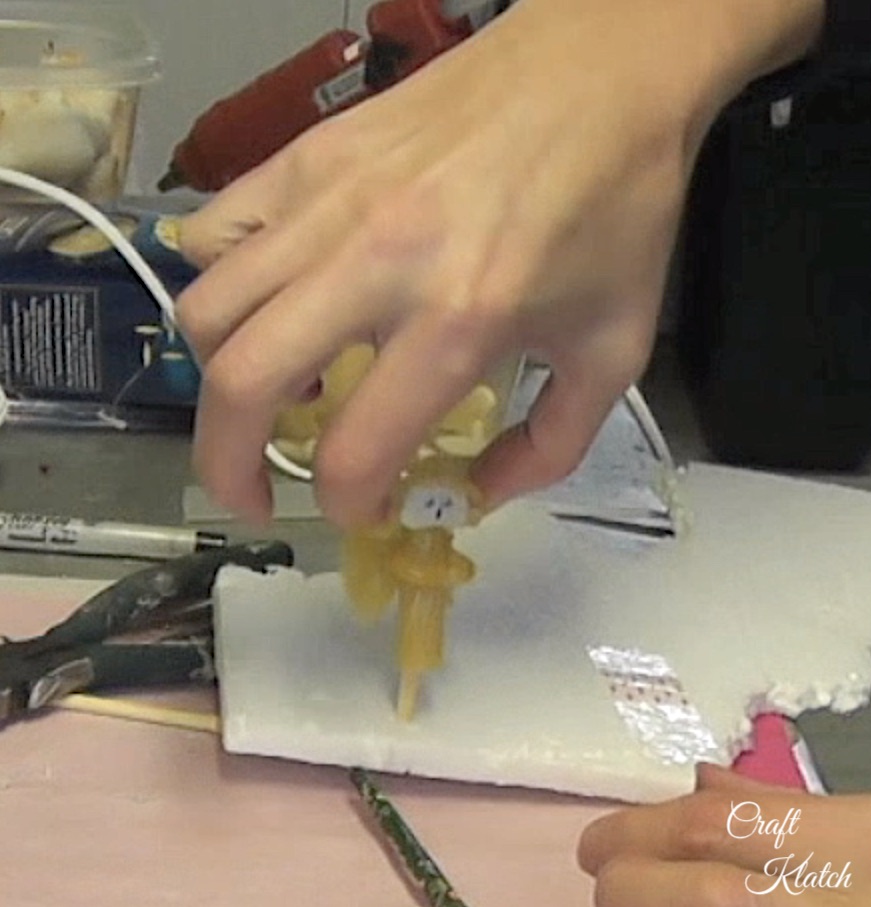 Step 8: Use different glues, beads and glitters to decorate the angels!
You can use these for all kinds of things. Add a magnet to the back for a refrigerator magnet. Glue them to a napkin ring. As they are, you can add them to the stem of a small Christmas tree. To create a hanging ornament, in step one, when you glue the rigatoni noodle to the bow tie pasta, add a piece of wire or fishing line between the two pasta pieces and you now have a hanger built right in.
That's it. Thanks for stopping by! Happy Holidays and remember: Life's too short not to shimmer, so grab your glue gun and your glitter!™ Stay safe!
Mona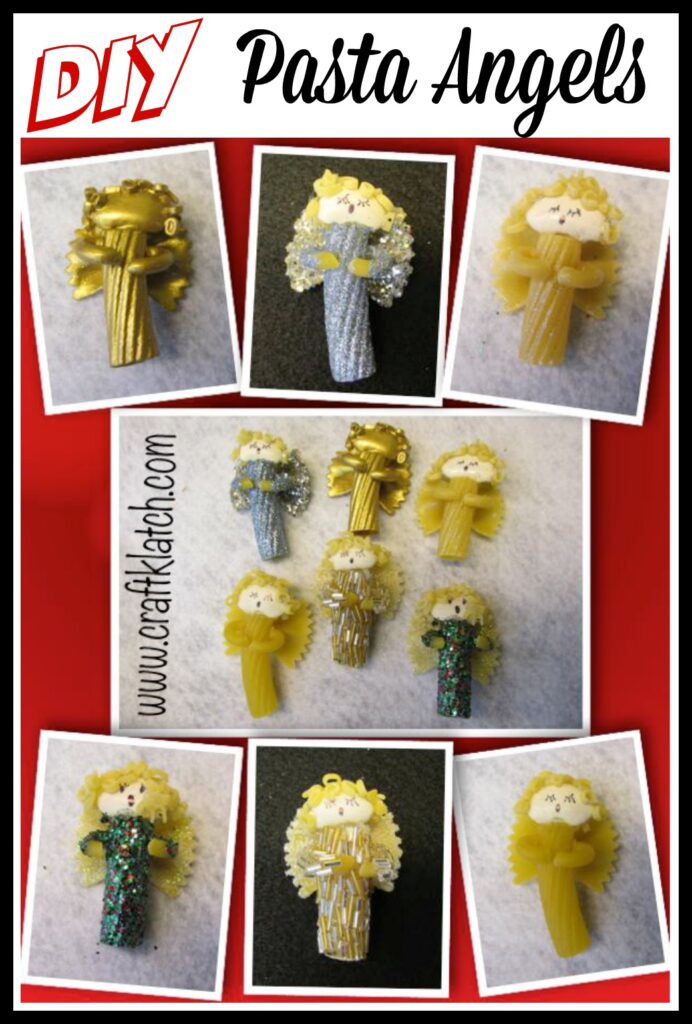 Here is the full video tutorial: