Break out the pasta! This year, make Christmas angel noodle crafts to adorn your Christmas tree!
Get the kids involved in making these sweet pasta Christmas angels! I originally saw this craft many years ago on the Carol Duvall Show. Back then, I made them with my niece and nephew and my mom still has them.
*This blog uses affiliate links. As an Amazon Associate I earn from qualifying purchases.
Supplies for the Christmas Angel Noodle Crafts
Video Tutorial: Christmas Angel Noodle Crafts
Full written directions are below but here is the video tutorial!
Directions:
Step 1
Gather your pasta for the angel noodle crafts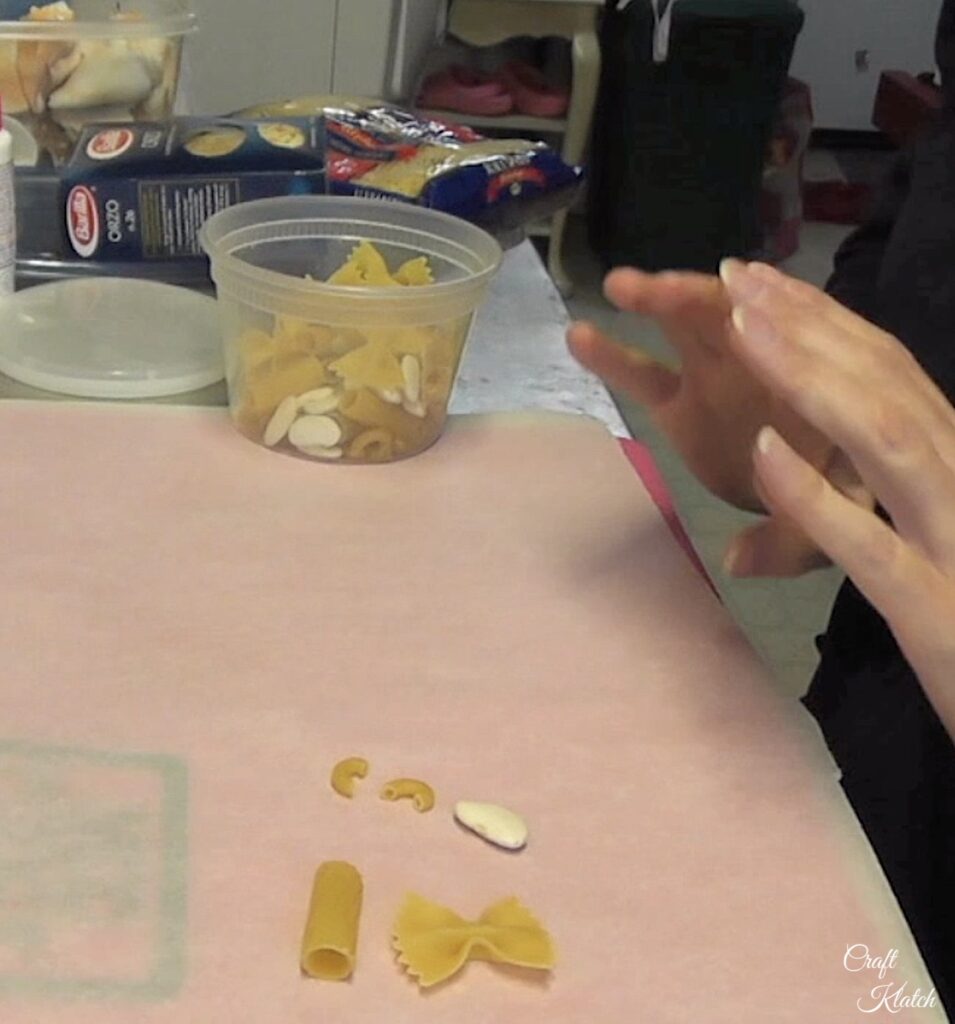 Step 2
The rigatoni will always be the body of the angels. Take the rigatoni noodle and glue it on the bow tie pasta, which will become the wings. Position the bowtie pasta more toward one end and not right in the middle.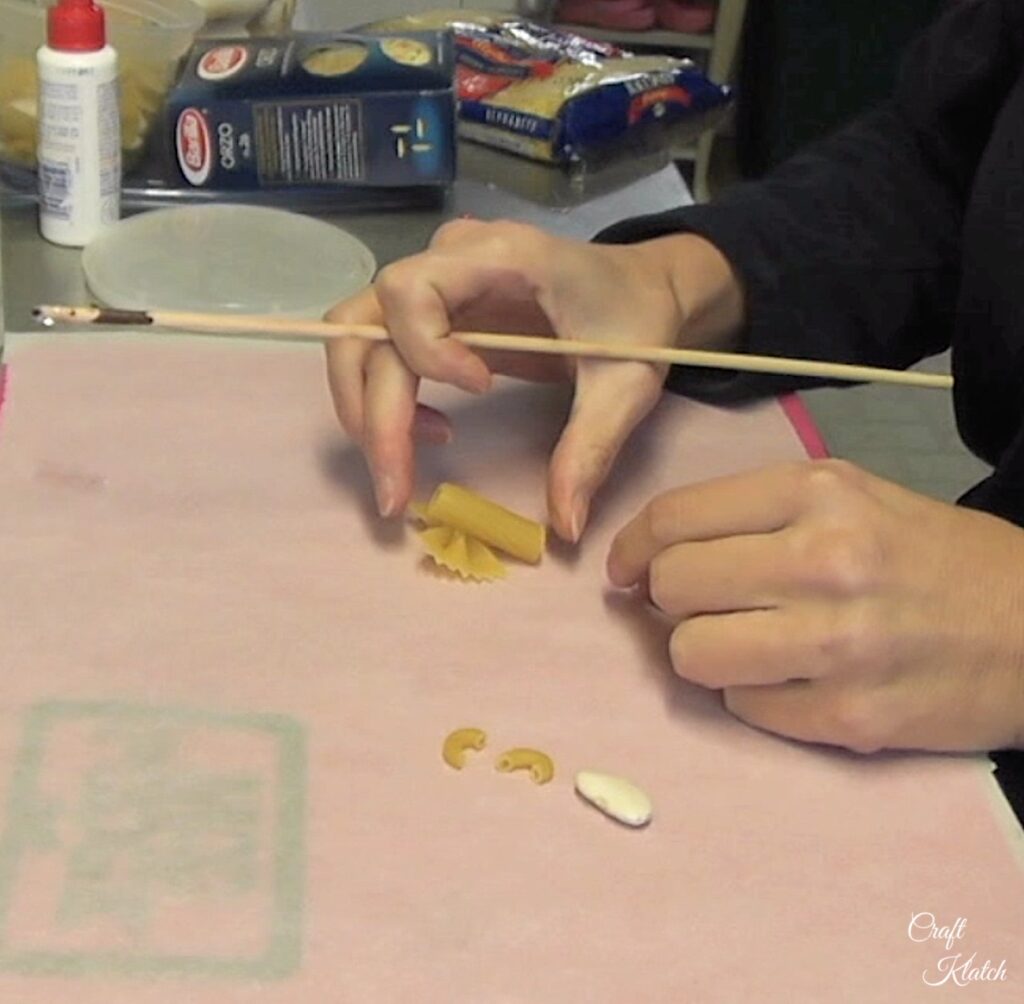 Step 3
Glue the dried lima bean on for the head.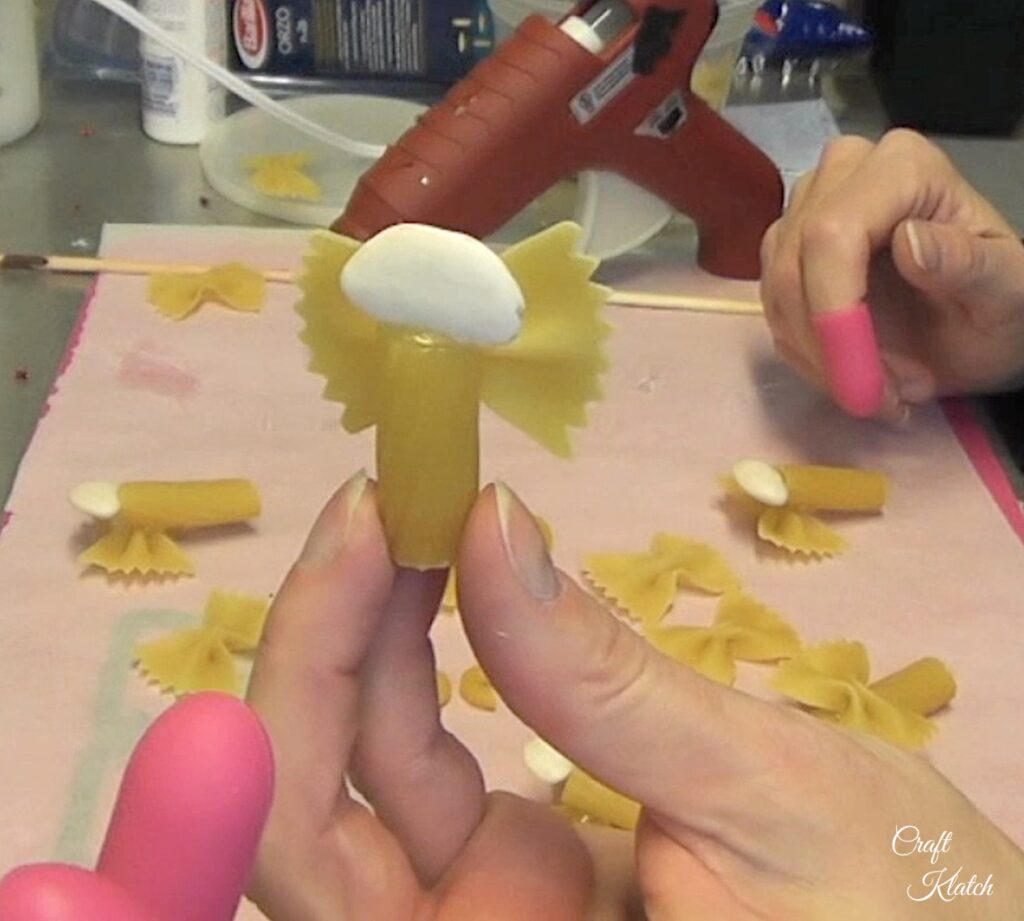 Step 4
A noodle crafts staple is the macaroni noodle and they make perfect Christmas angel arms!
They curl perfectly and look like they are holding their hands together and praying.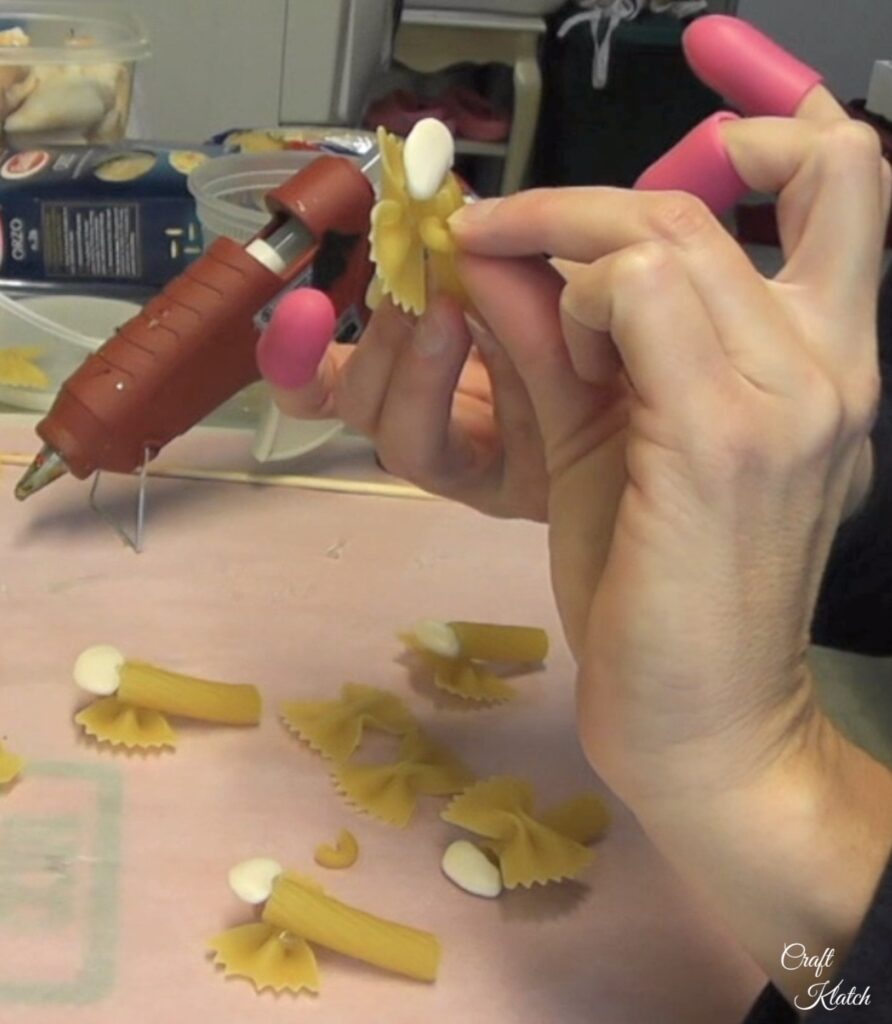 Step 5
Add hot glue or tacky glue to the head and roll it around the alphabet pasta for a curly head of hair.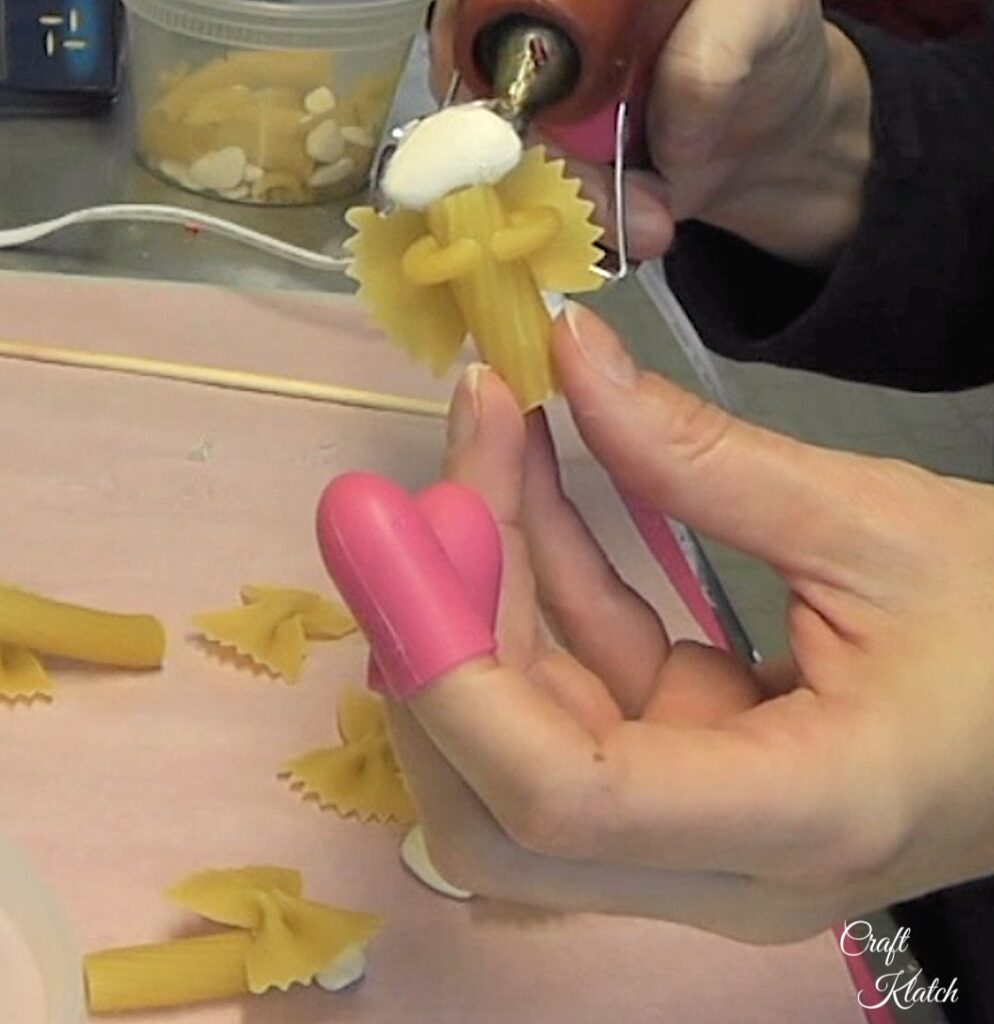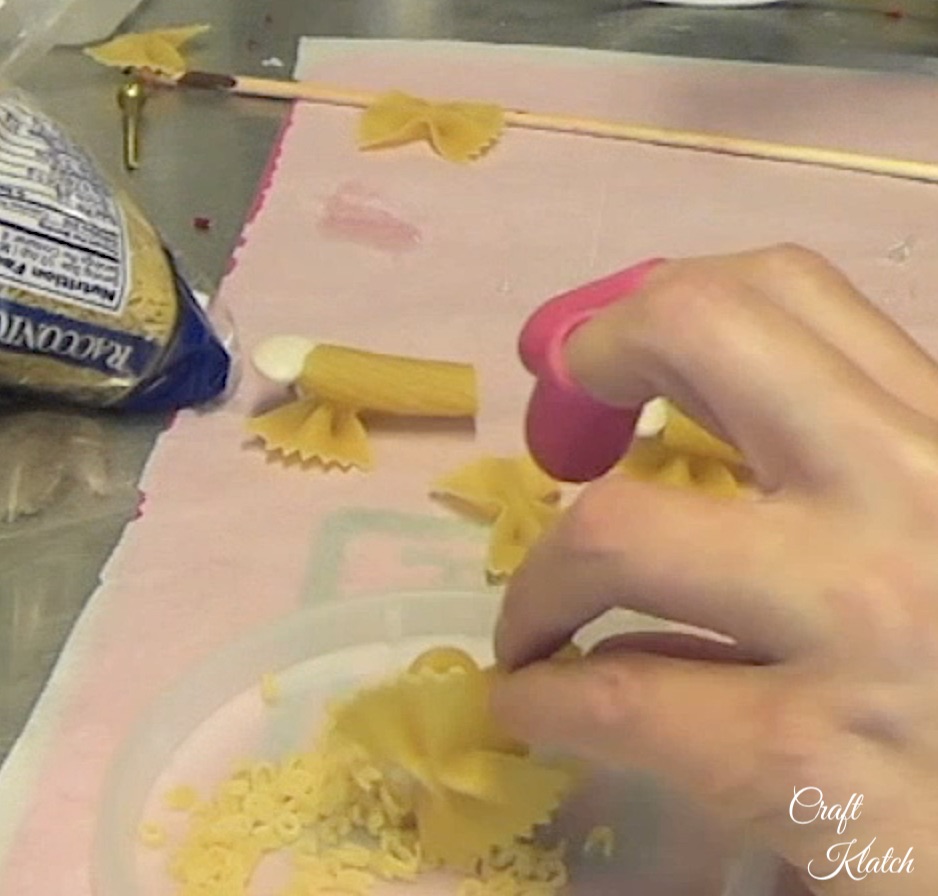 Look at that cute 'do!
Step 6
Use a permanent marker to draw on a simple face.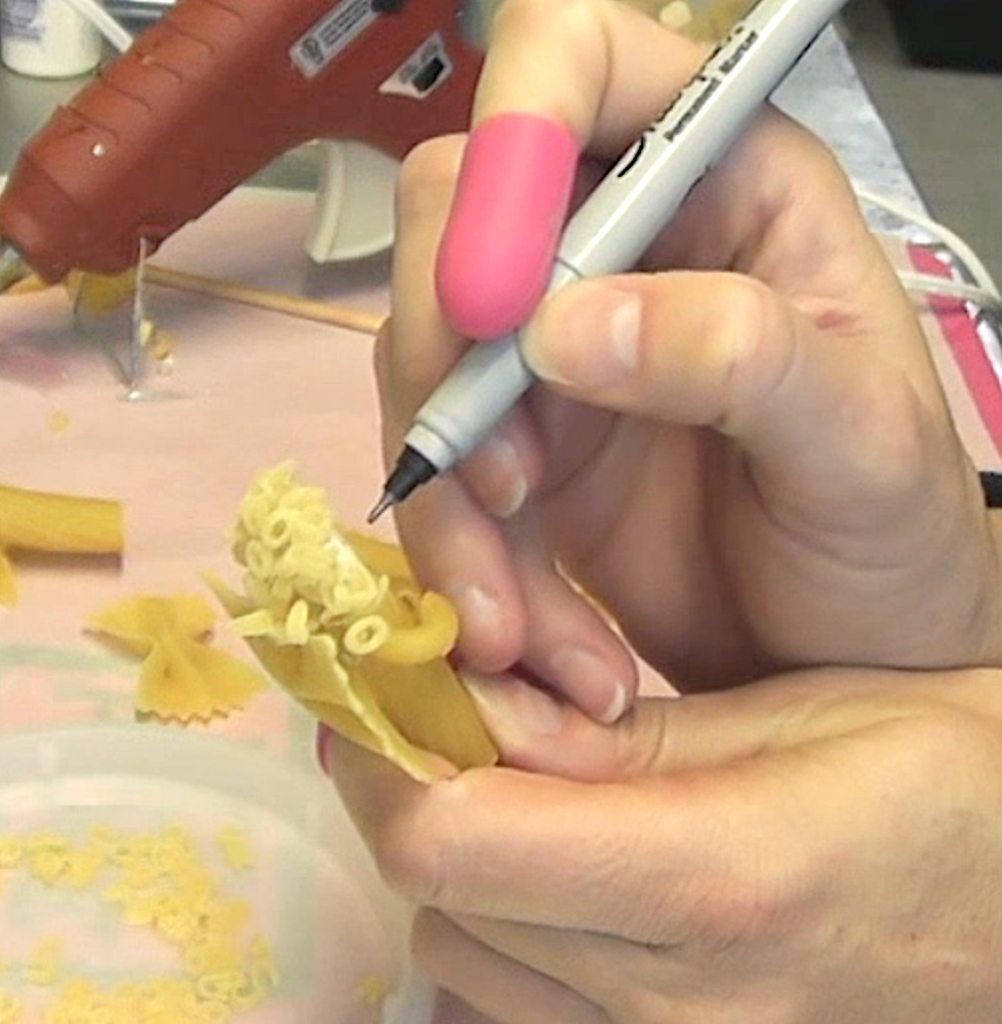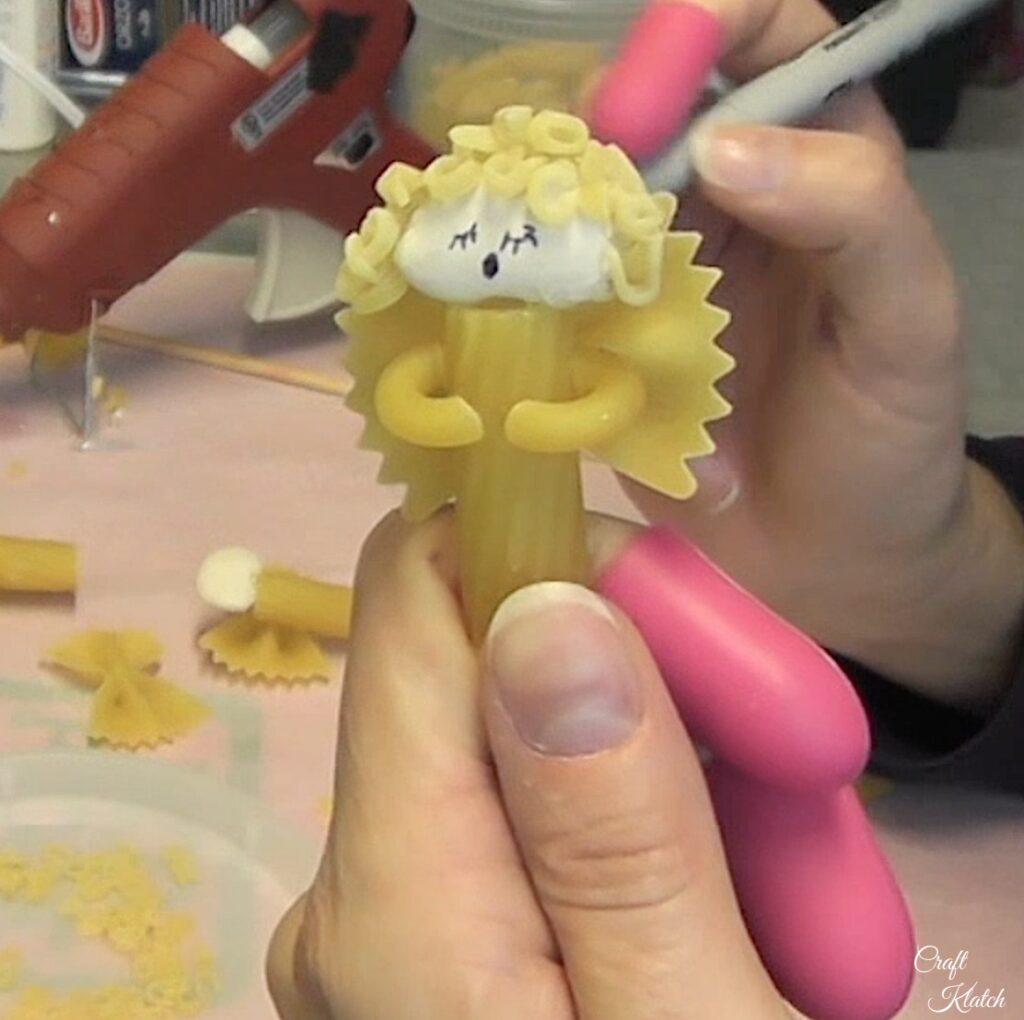 Step 7
Add sticks to a piece of styrofoam or cardboard to create a drying rack for the pasta angels.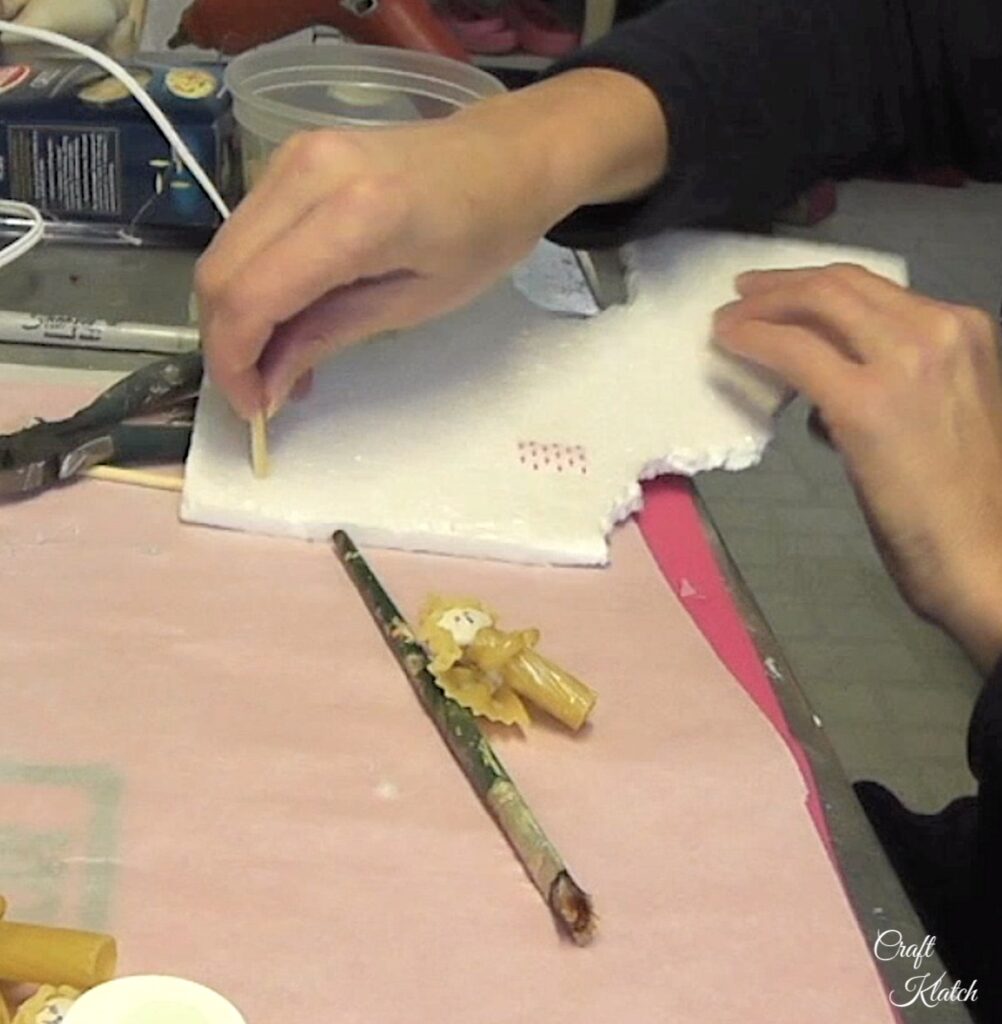 They stay upright, right on the rack, ready to dry!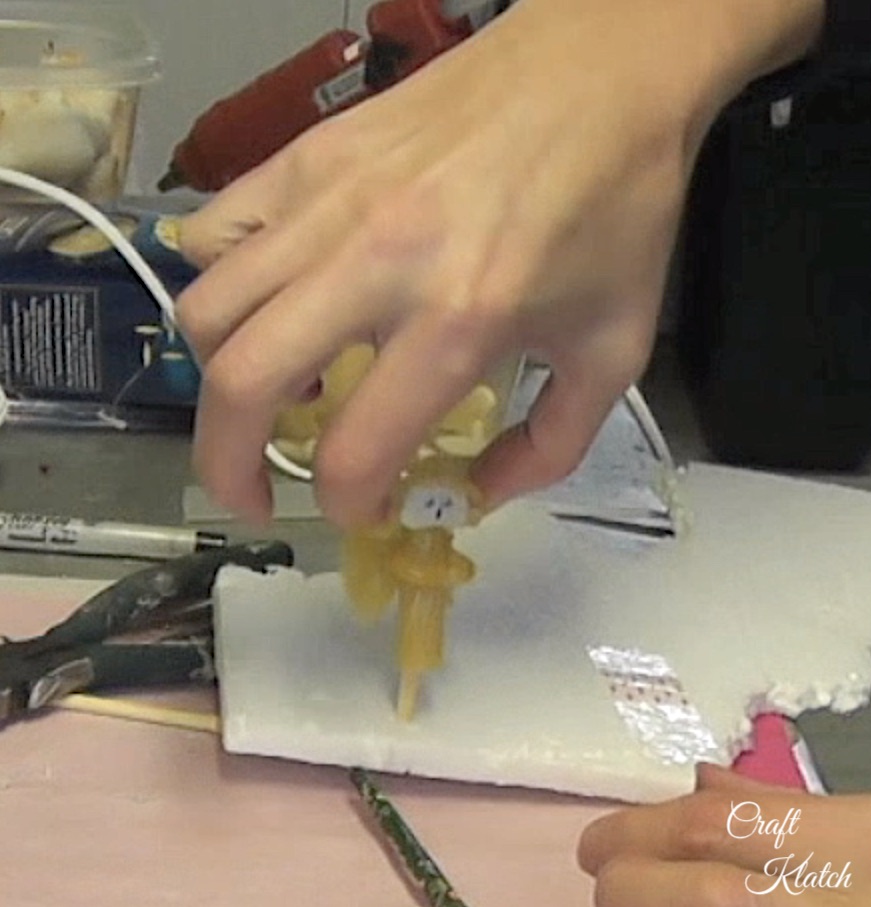 Step 8
Use a variety of different glues, beads, and glitters to decorate the angels!
Here are the variations of pasta angels I made: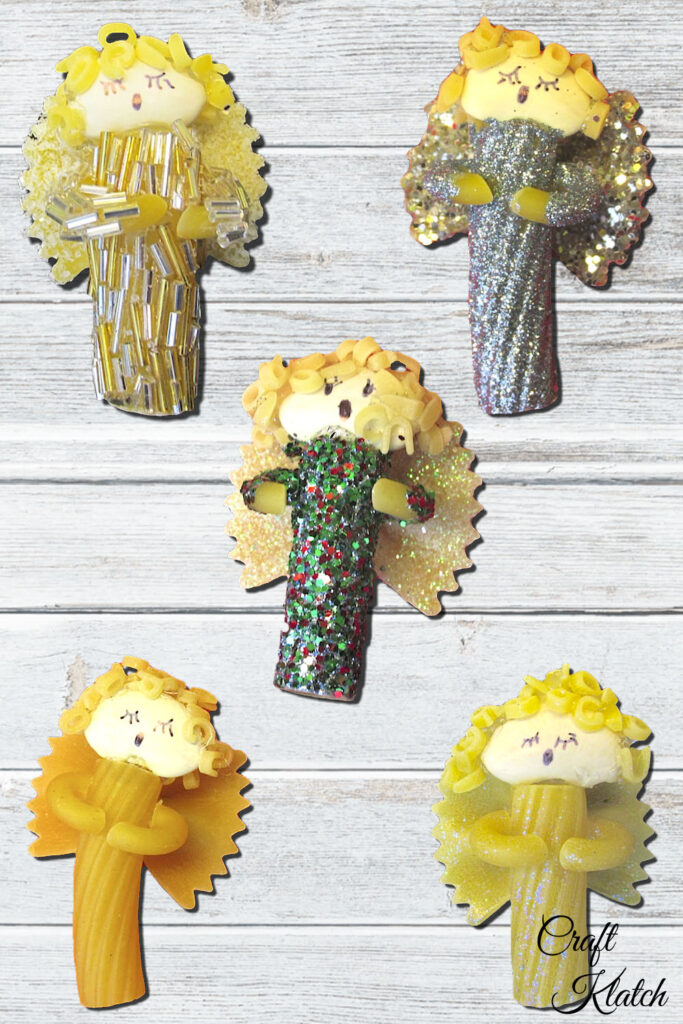 These angels can be used for all kinds of things! I use them for Christmas ornaments by adding them to the end of a stem on my Christmas tree.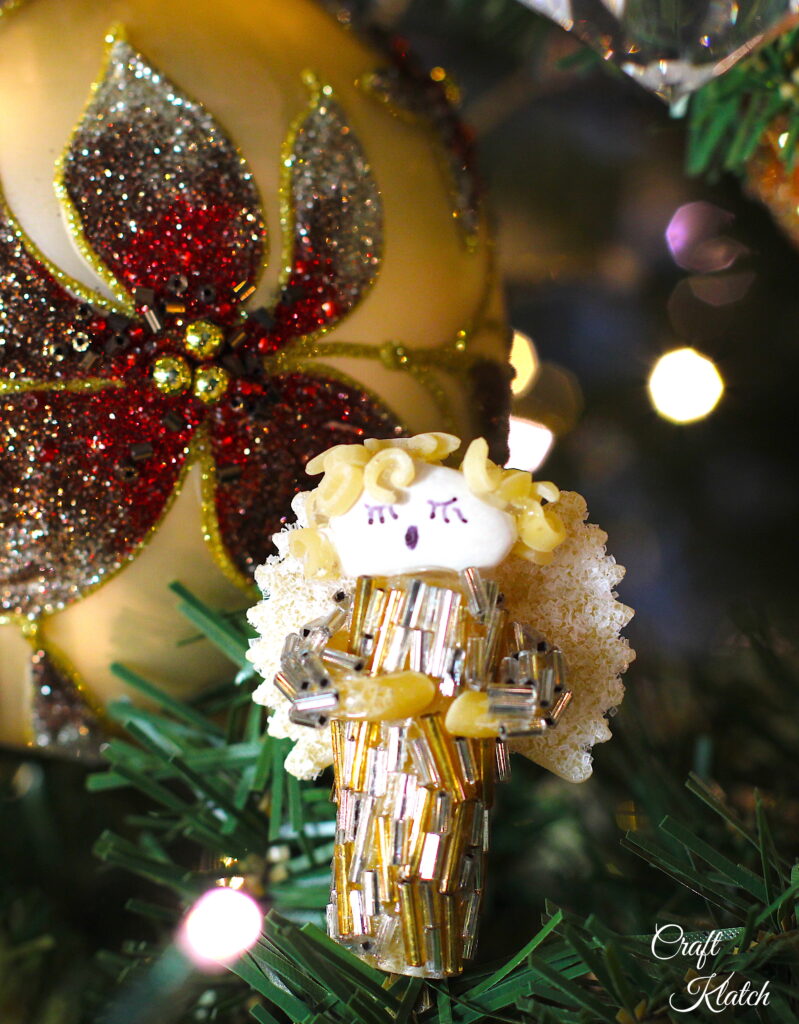 They can also be hanging ornaments. In step one, when you glue the rigatoni noodle to the bow tie pasta, add a piece of wire or fishing line between the two pasta pieces and you now have a hanger built right in.
You can also add a magnet to the back for a refrigerator magnet. Glue them to a napkin ring to adorn your Christmas table place settings.
If You Like a Good Christmas Craft…
If you enjoy making Christmas crafts, here are a few I know you will enjoy!
If You Love Angel Ornaments…
If you love a good angel ornament, here are some I found!

That's it! Thanks for stopping by! Happy Holidays and remember: Life's too short not to shimmer, so grab your glue gun and your glitter!™ Stay safe!
Mona
Be sure to PIN IT for later!