I love finding and combining things to create completely different things! I was at Dollar Tree and did just that to come up with this candle holder DIY project!
These are great for Christmas, Valentine's Day, wedding centerpieces, or just as glam room decor! You can customize them with any color glitter!
FYI: Did you know that you can find me on Facebook and join my DIY & Crafts: Creating With Craft Klatch group?
You can share the projects YOU are working on there!!!
Supplies You Will Need for the Candle Holder DIY
*This blog uses affiliate links. As an Amazon Associate I earn from qualifying purchases.
Pearl Candle Holder DIY Video Tutorial
Candle Holder DIY Directions
1. With your sandpaper, scrape up the top edge of the stemmed glass candle holders and the bottom of the fishbowl candleholders. This lets the glue hold onto the surfaces better.
2. Fill the cups of the stemmed candleholders with the pearl beads.
3. Run your glue along the top edge of the stemmed candle holders and attach them to the bottoms of the fishbowl candleholders. Make sure they are centered and then set them aside to dry.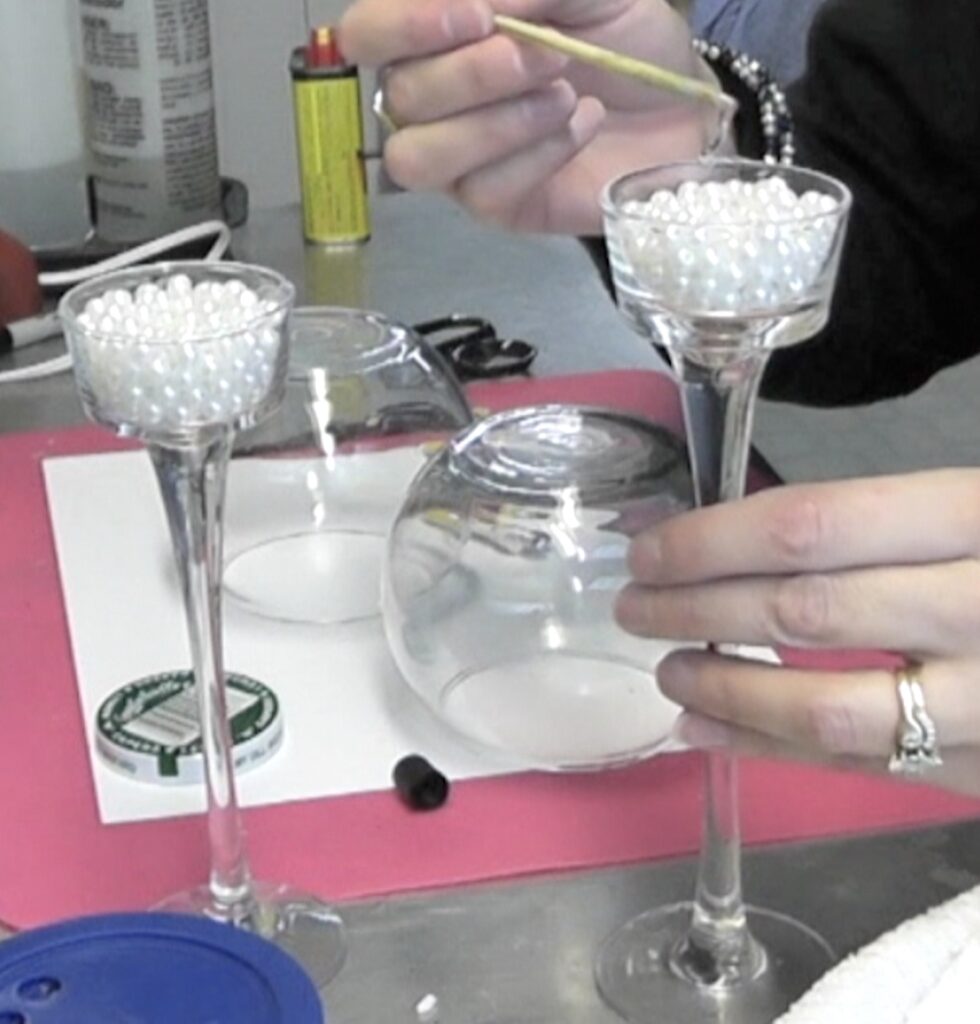 4. When dry, use painter's tape to tape off the cups holding the pearls, as well as at the bottom of the stem.
5. Using Mod Podge, paint on the outside of the fishbowls and sprinkle them with glitter. Do the same on the feet. Allow to dry, then repeat with a second coat.
6. Carefully peel off the tape.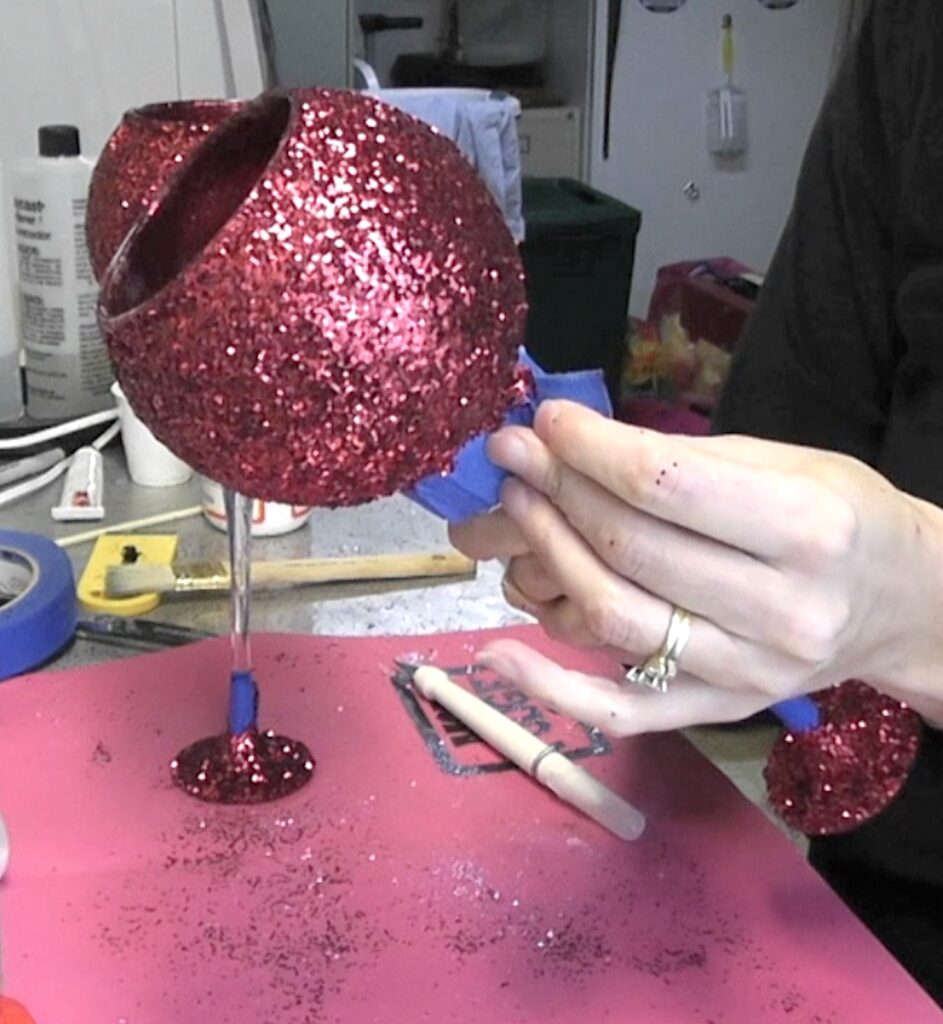 That's it! You can use these as candle holders, or as vases since the inside is still glass!!
If You Enjoy Dollar Store Christmas Crafts…
I have made so much Christmas decor with items from the dollar store. Here are a few of them and other Christmas fun!
If You Love Christmas and/or Glam Votives and Candle Holders
If you don't have time to make these candle holders, be sure to check out these great alternatives!

Thanks for stopping by! Remember: Life's too short not to shimmer, so grab your glue gun and your glitter!™ Stay safe!
Mona
Be sure to Pin It for Later!