If you are looking for an easy pumpkin pie recipe, look no further! I have full directions on how to make pumpkin pie that is delicious, pretty, and so much easier than you think!
So, I might get backlash, but I'm going to be honest with you…
I don't get the whole pumpkin spice craze.
Nope.
I know everyone is experimenting with pumpkin recipes, but I don't want pumpkin coffee, pumpkin muffins, or pumpkin spice kale chips…um…that's a hard no.
The only pumpkin I can get behind is pumpkin pie and before this recipe, I couldn't really get behind that either!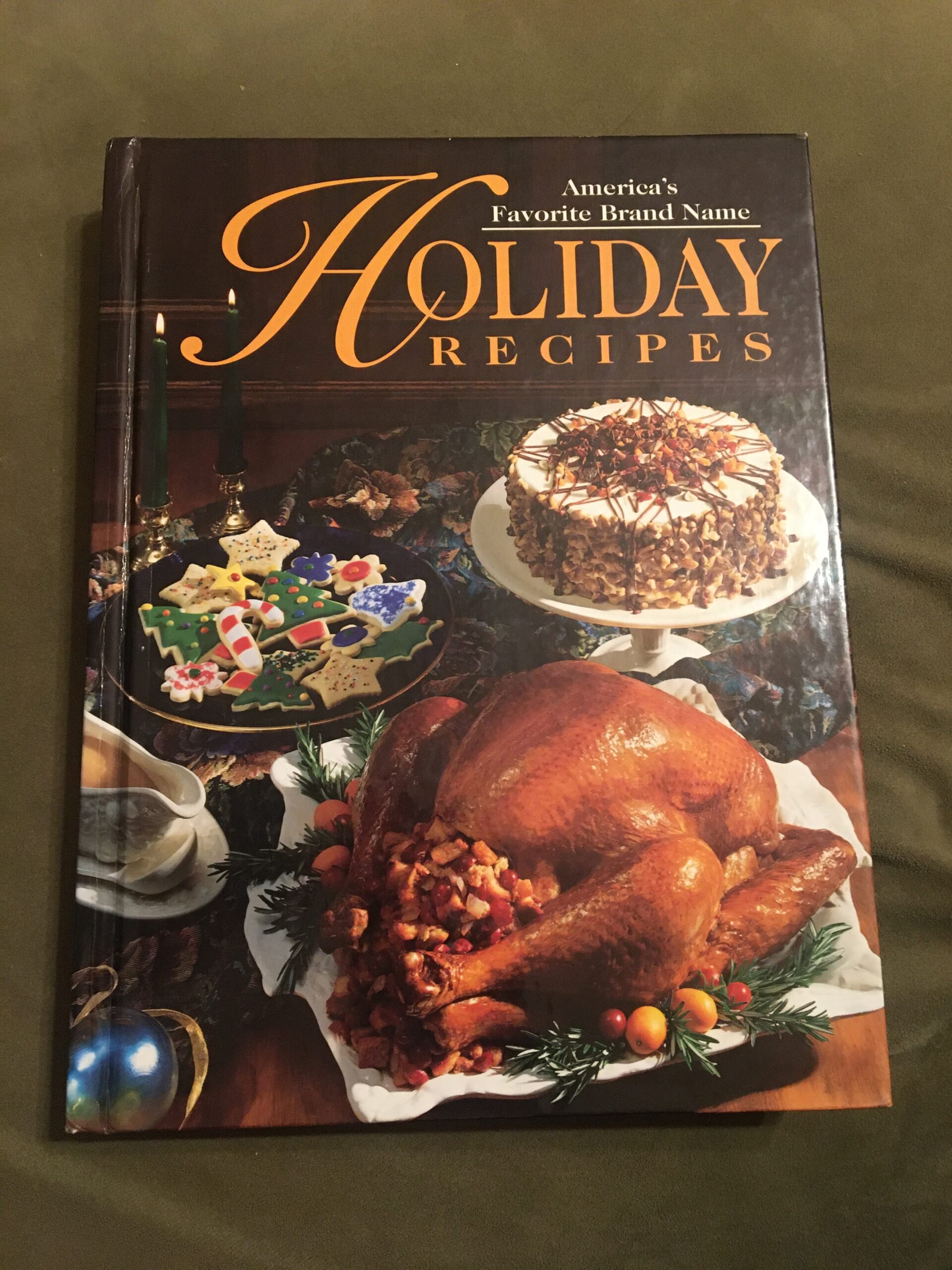 This book was published in 1997 and it has been the basis for my pumpkin pie recipe ever since…um that's a lot of pies!
My version is close to the original. I've just tweaked it here and there over the years.
I checked on Amazon and there was one copy of the book in stock HERE!
My family requests this pumpkin pie every year and they aren't big pumpkin people either.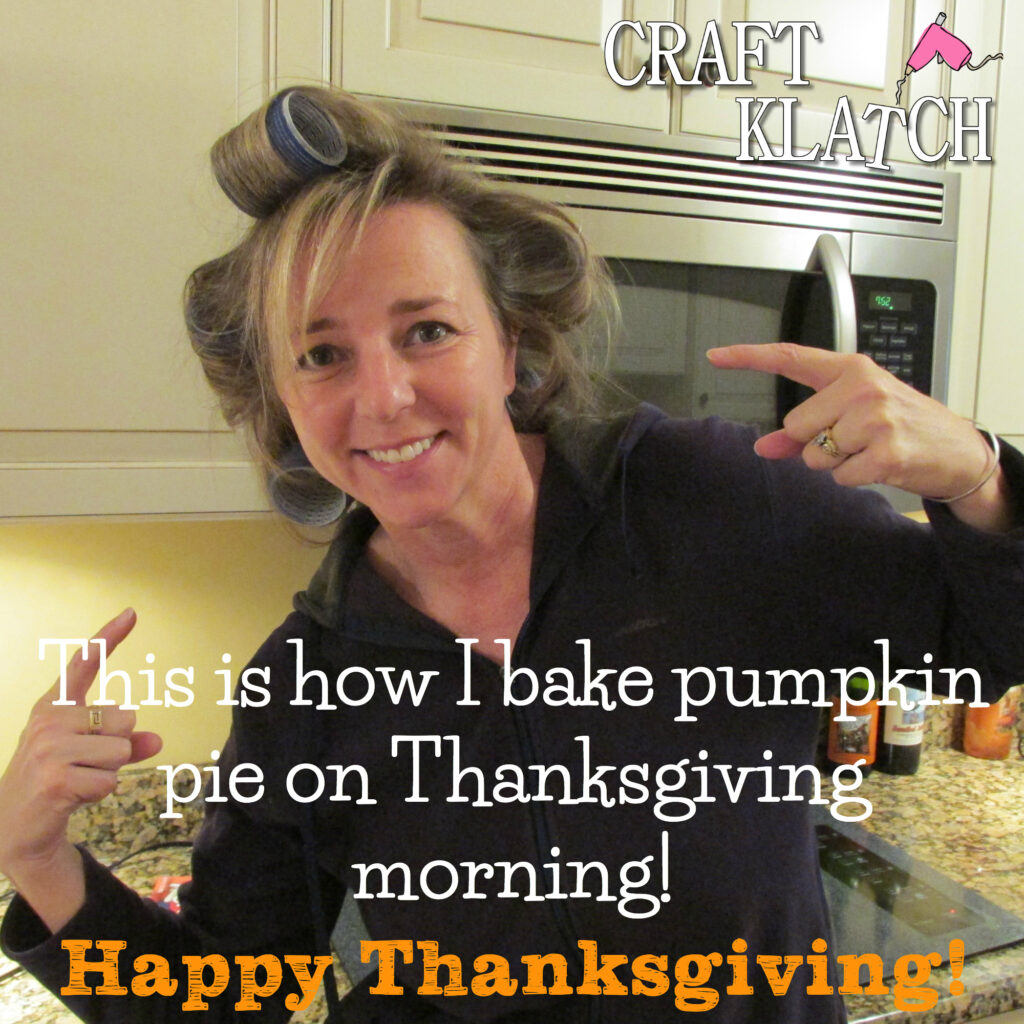 If you follow the directions on how to make the pumpkin pie, it'll be the crown jewel on the Thanksgiving dessert table!
And plan on making it every year from here on out!
Don't Worry!
If you need to actually see me make it, there is a video tutorial at the end of this post showing you exactly how I made it!
Pumpkin Pie Recipe Ingredients
*This blog uses affiliate links. As an Amazon Associate I earn from qualifying purchases.
Everything is available at the grocery store:
Easy Pumpkin Pie Recipe Directions
Step 1: Heat Things Up!
Preheat the oven to 425° F.
If you are new to baking, preheating the oven is not a step you can skip!
Step 2: All About the Crust
Remove the pie crust from the refrigerator and let it warm up a bit.
Unroll it and place it into a 9-inch pie plate. Press the crust down and roll under any excess.
Then, use your fingers to flute the edges.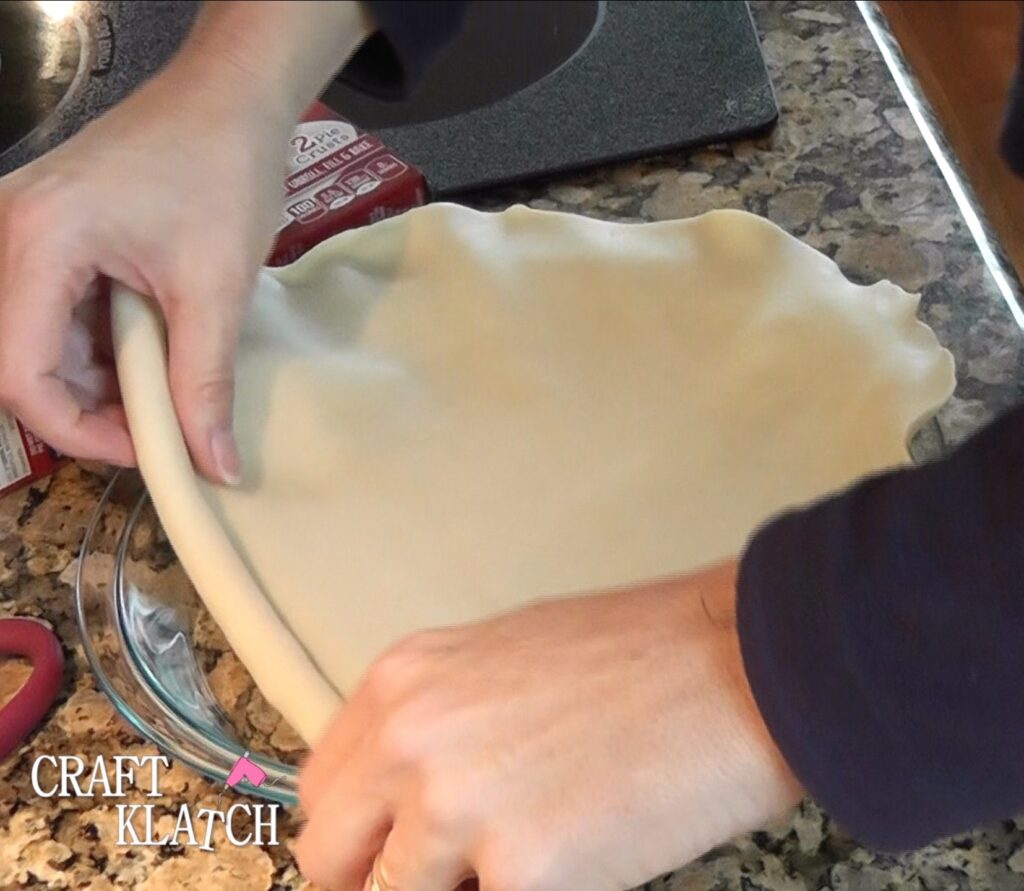 I don't make my own crust. Honestly, if I had to make my own crust, there is a pretty good chance I'd never bake this or any pie again.
I once read an article about making pie crust from scratch and it said it's "worth mastering".
If I have to "master" it, I'm pretty sure it's not worth it.
My philosophy on pie crust: Why spend all that time and effort when I know it isn't going to be any better than the pre-made crust?
And to be honest, I'm just not that good at rolling things out. Seriously.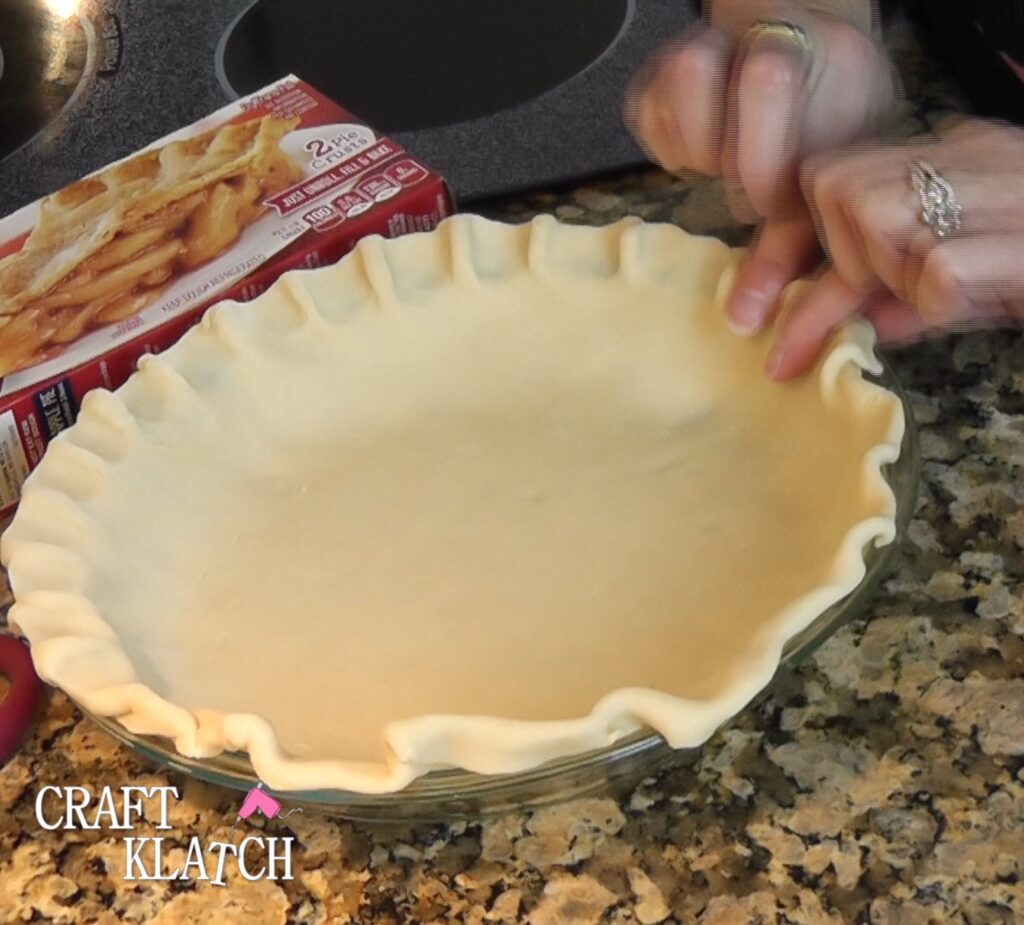 Step 3: Start Mixing
Combine the remaining ingredients in a bowl and mix.
Don't over mix it, just make sure it's combined. Combined is the operative word here. Don't break out a mixer, just use a wooden spoon or a whisk and just stir like a normal person.
Pour into the crust.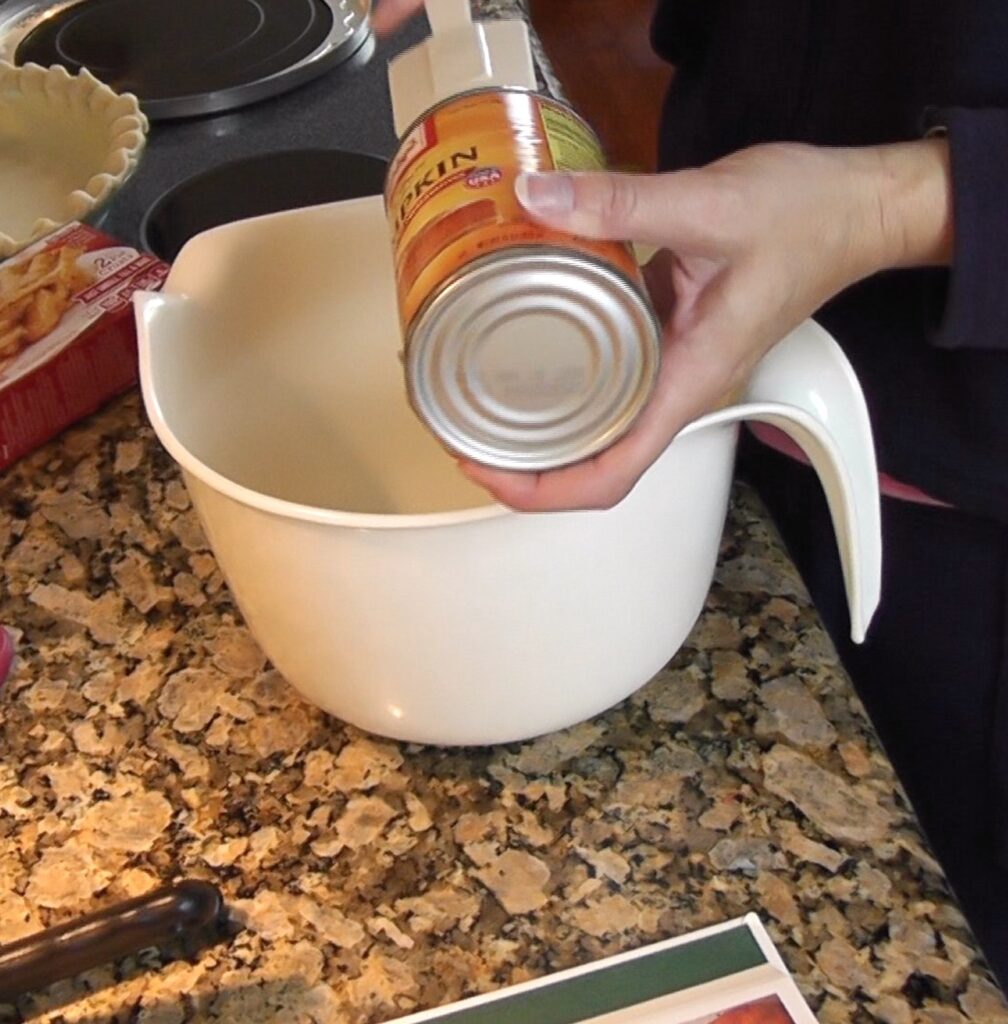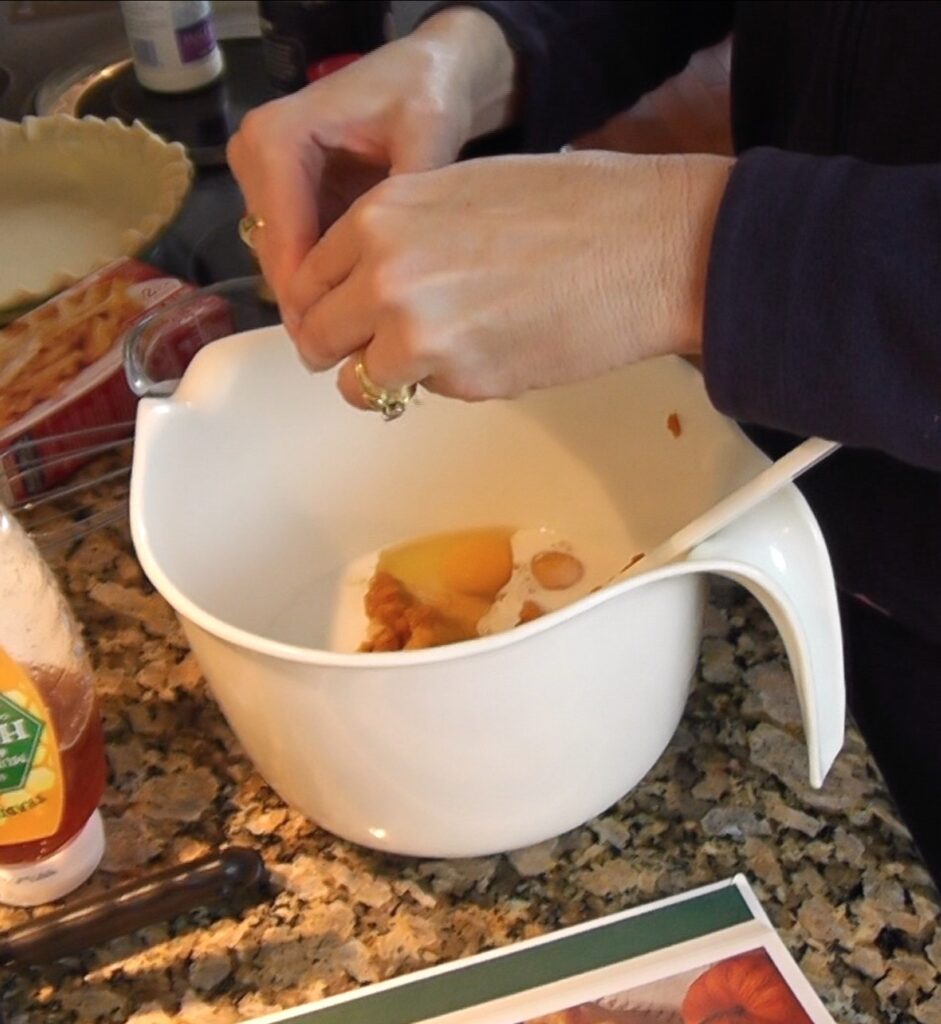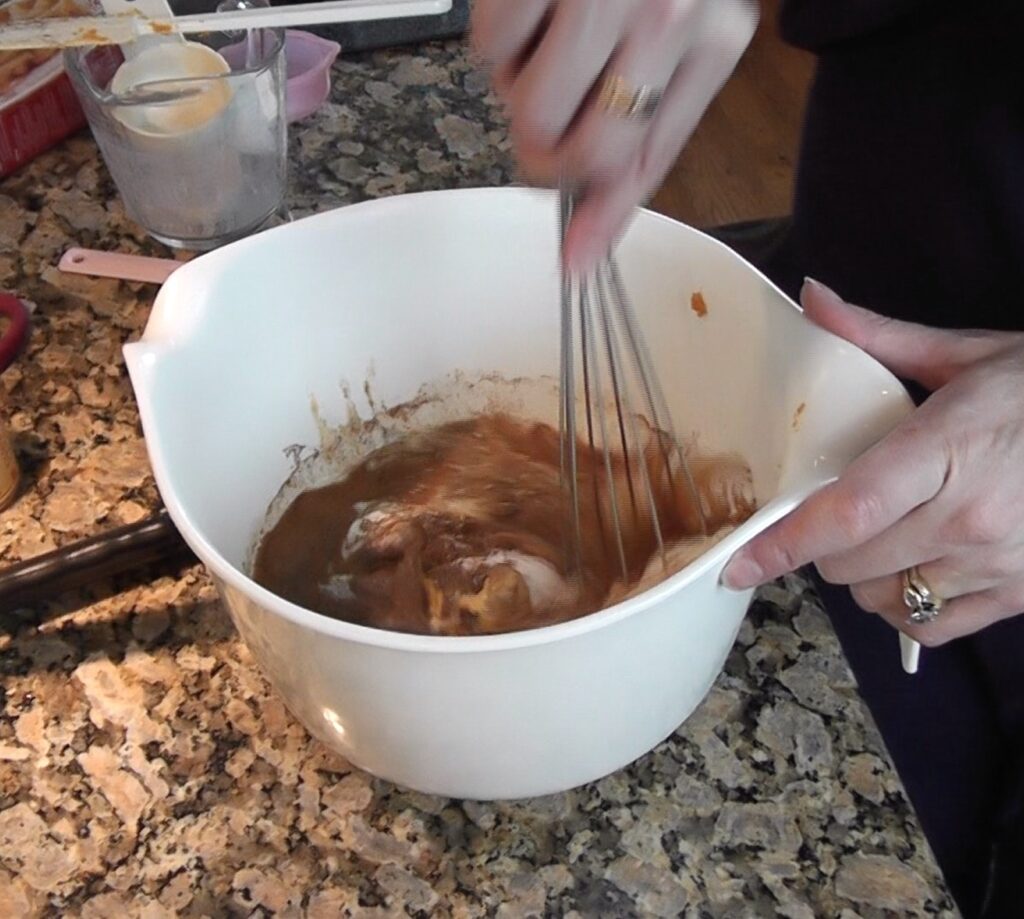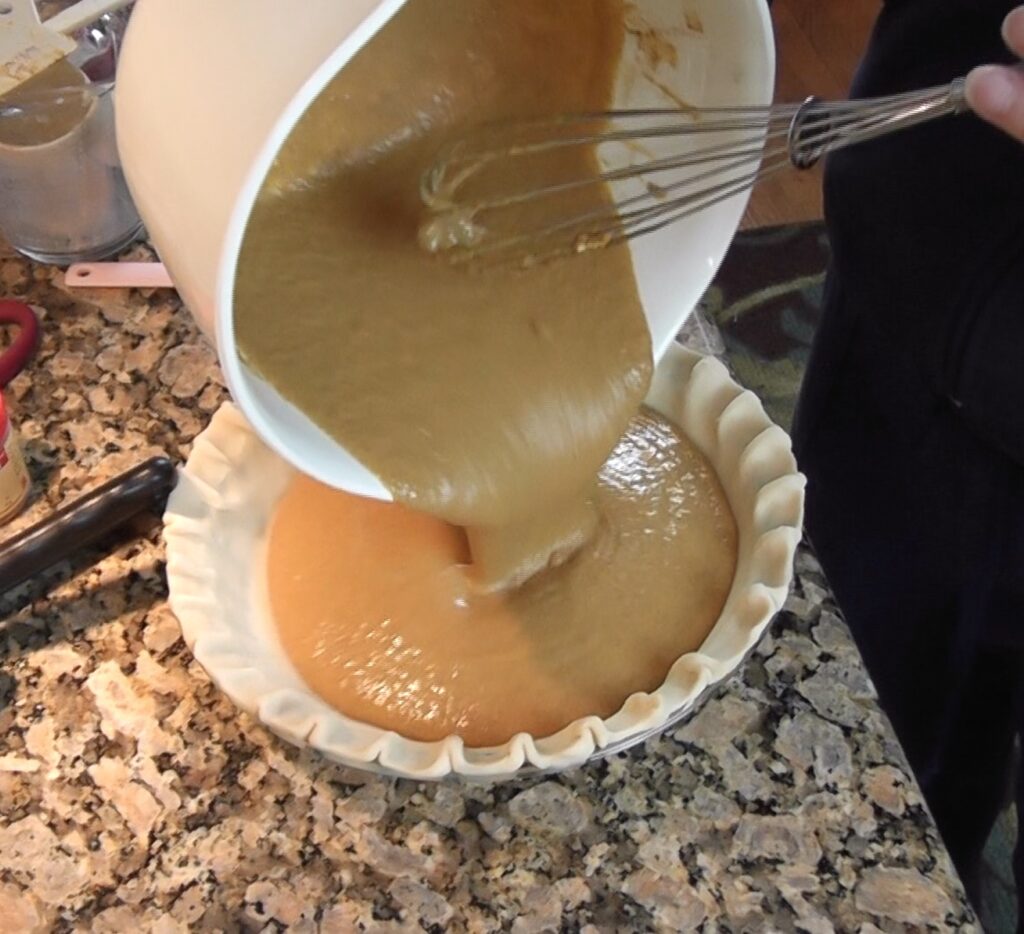 Step 4: Time To Bake
Place the pie into the oven and bake for 10 minutes. Then, reduce the oven temperature to 350° F.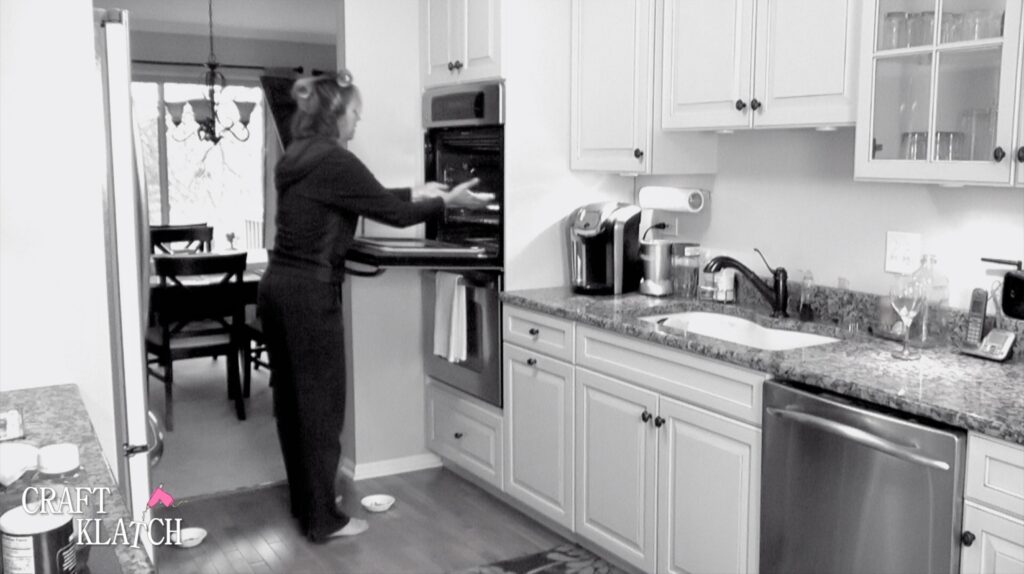 If at that time the crust looks the right amount of light brown baked, place a pie crust protector on it.
In the picture below, I'm just showing you how I put the crust protector on and what it looks like. I actually do it when the pie is in the oven and the crust is a light brown. Do not put it on before you start baking and do not take the pie out of the oven to put it on.
It won't stop the crust from baking more, it will just prevent the crust from getting too dark and dry, which for me, ruins the pie.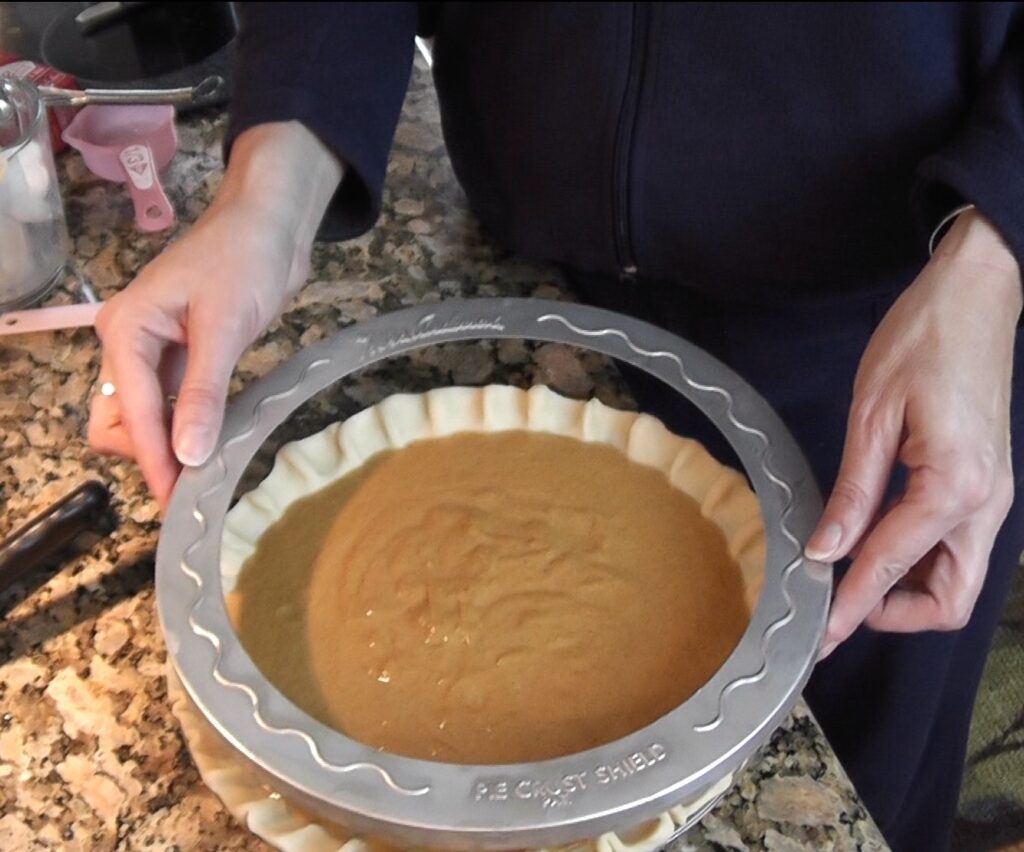 Bake 40 to 45 minutes, until the center is set and a toothpick comes out clean.
Step 5: Cool It!
Remove the pie from oven and allow it to cool.
Warning: As your pie cools, there is a high probability that your pie will crack. I have found some years it does and some years it doesn't. Don't worry about it if it does. No one will ever know!
Refrigerate leftovers.
How To Make a Pumpkin Pie Doesn't Stop When You Take It Out Of The Oven!
Some pumpkin pie recipes take the easy way out and stop now. Not us! It's time to decorate and make it pretty!
I made leaves, tendrils, and berries. It's an easy freehand. You can use cookie cutters if you would rather.
Ingredients:
1 refrigerated pie crust
1/2 cup of half and half
3 tablespoons sugar
Food color (red and green): https://amzn.to/2Qwlh7y
Step 1: Preheat, Unroll and Cut
Preheat oven to 400 degrees F.
Unroll the pie crust and work on parchment paper or foil.
Remember, the pie crust needs to have warmed up a bit before you try and unroll it. If you try to unroll it right out of the refrigerator, it will just break on you.
Use a knife to cut out leaf shapes.
Then take your knife and cut in the veining for the leaves, but don't cut all the way through.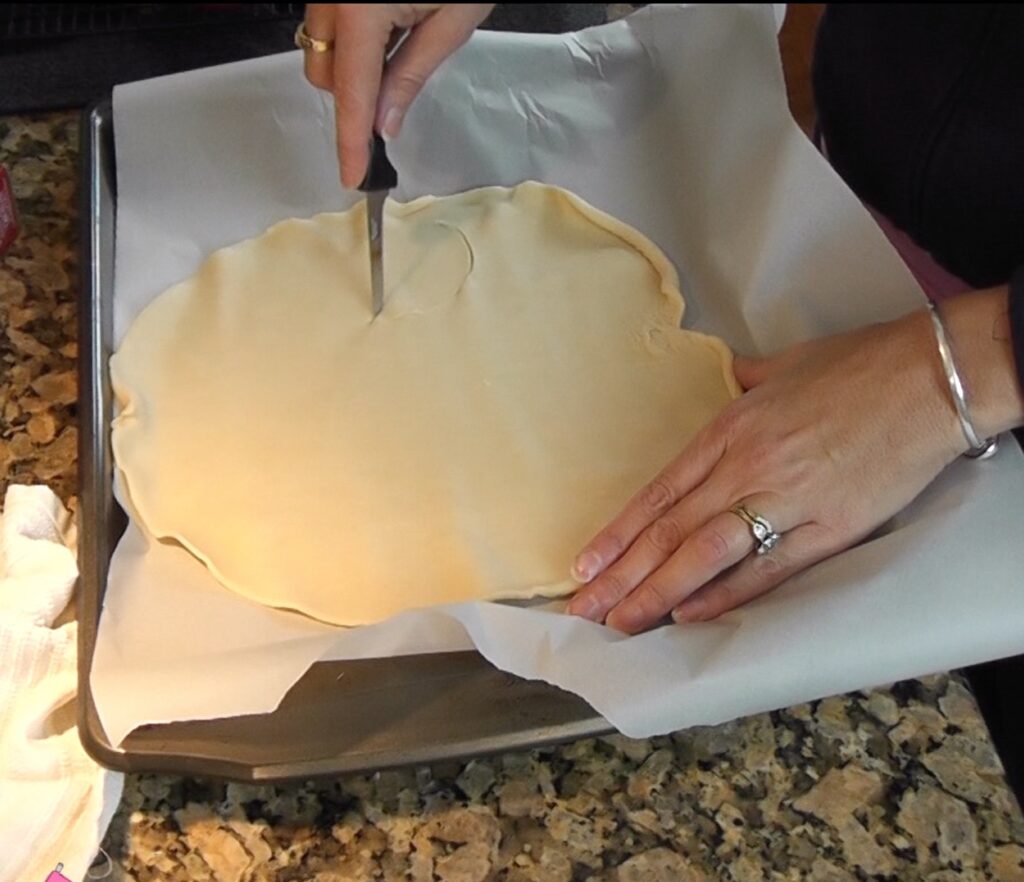 Step 2: The Excess
With the excess, roll multiple pieces into snakes and give them a twist to make the tendrils.
Roll the remaining into balls for the berries.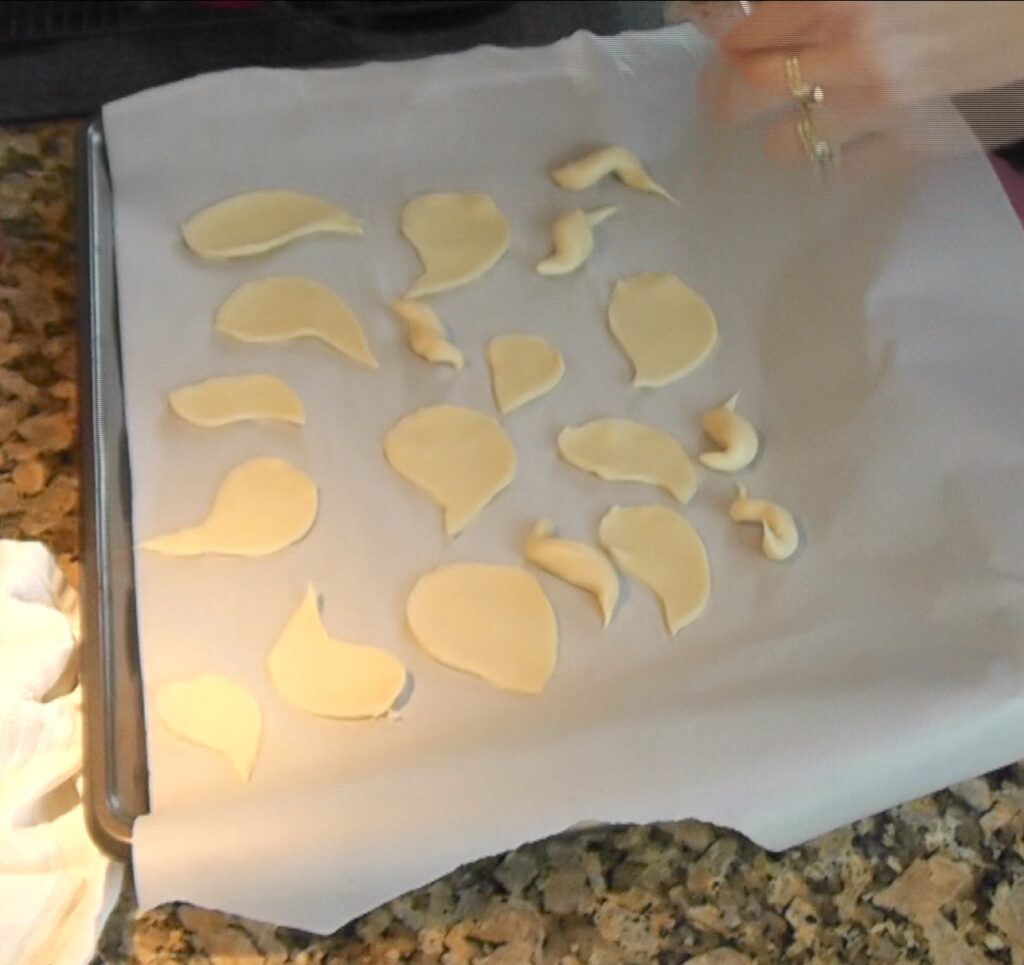 Step 4: A Brush and a Sprinkle
Place on a baking sheet. Take some of the half and half and add some green food color. Brush it onto the leaves and the tendrils and sprinkle with sugar.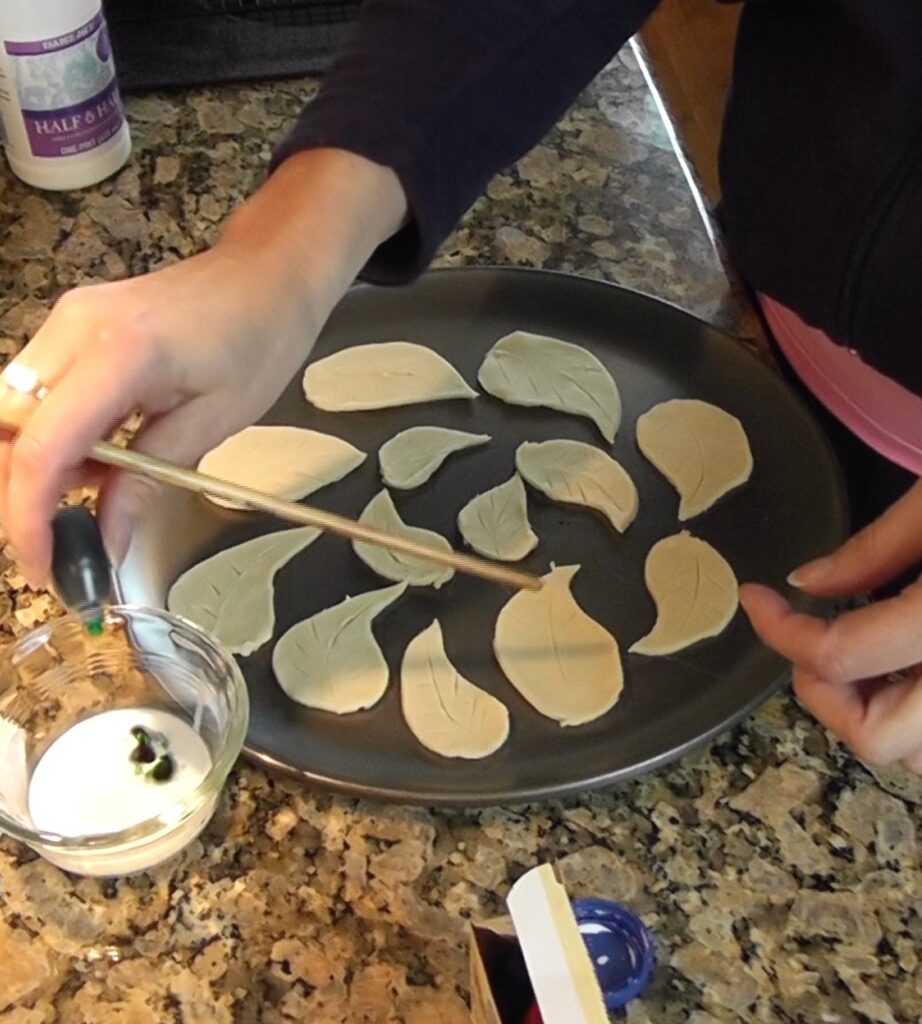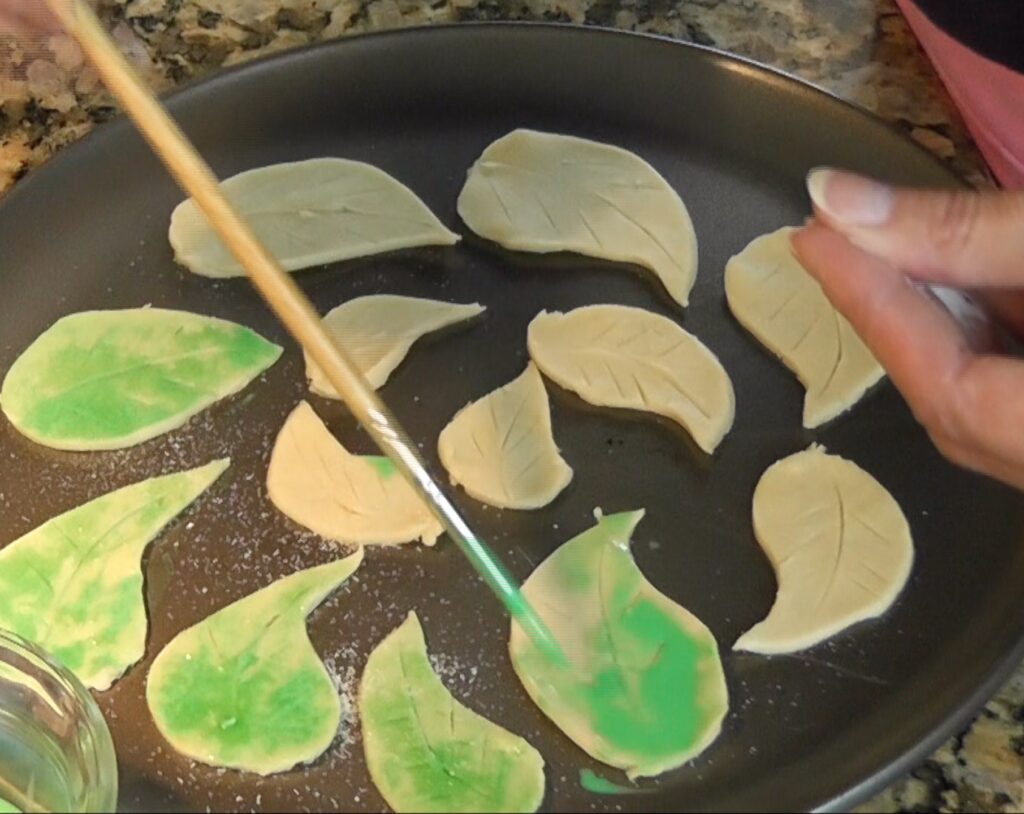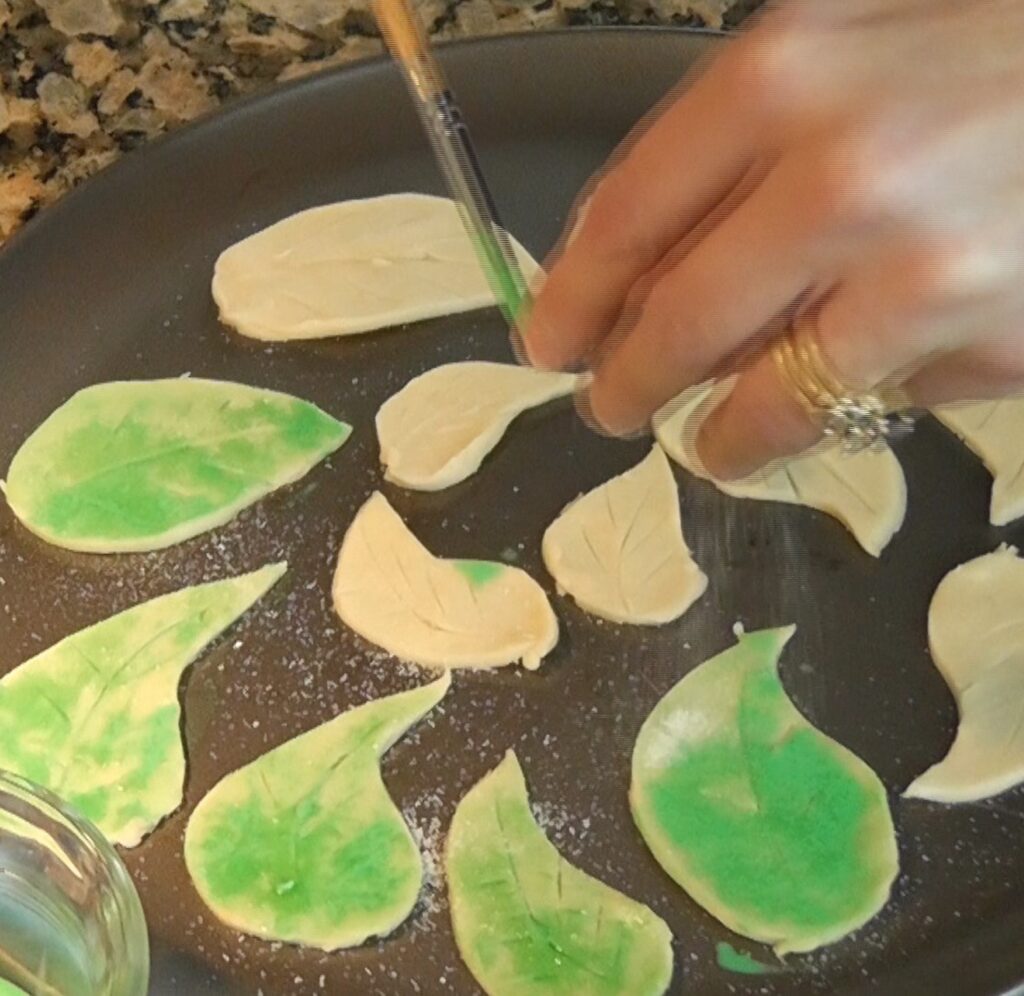 Step 5: And Then Some Red
Mix the remaining half and half with red food color. Brush half and half on berries and sprinkle with sugar.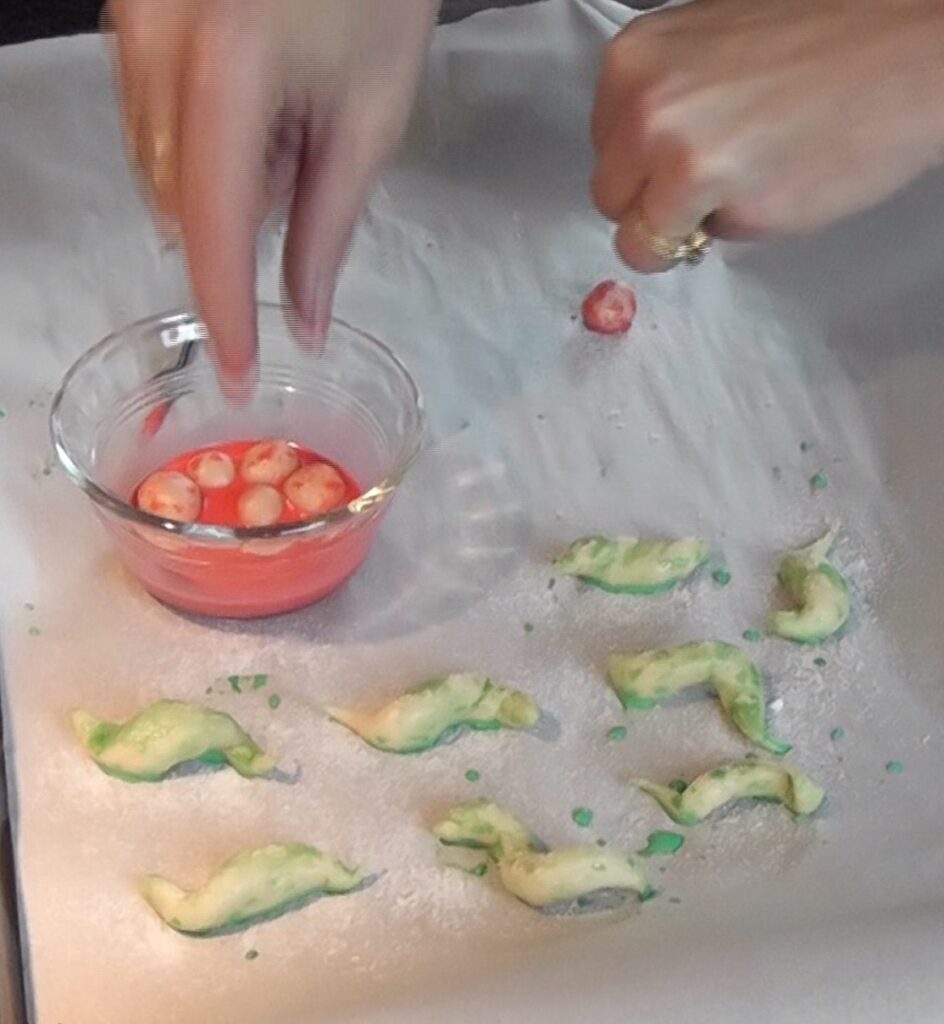 Step 6: Bake 'Em
Bake for 10-15 minutes or until browned.
Step 7: Cool It!
Remove from oven and allow to completely cool.
When you pie cools, you might have cracks that appear. Don't fret! I happens all the time, but no one will know!! Whoohoo!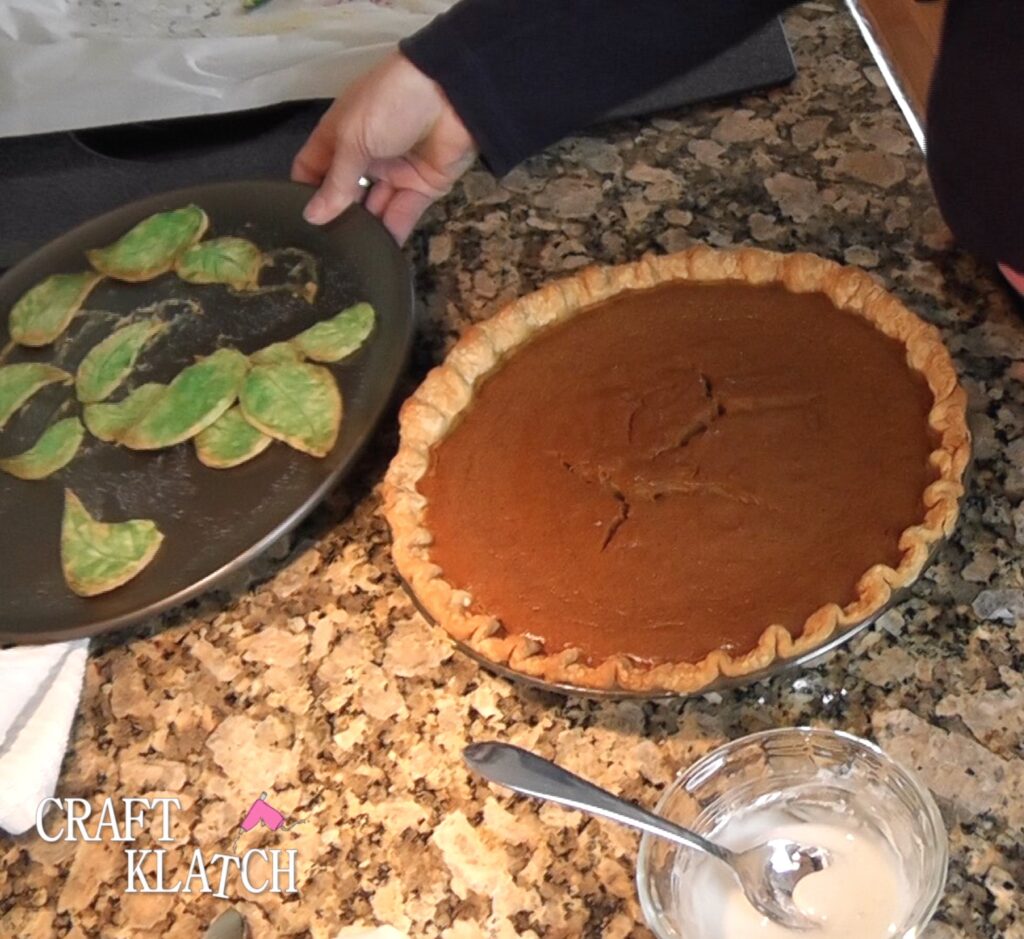 You can decorate your pie with the leaves, tendrils and berries off to one side, or in the case of my pie this year, I had some cracks in the middle and decided I needed to cover it up!
Place your first layer of leaves on the pie. Mix a small amount of powdered sugar and water to make a sugary glue.
When adding a second layer, I put a little bit of the sugar/water mixture on the bottom of the leaf, so it sticks to the one beneath.
Repeat until you have it covered as you want.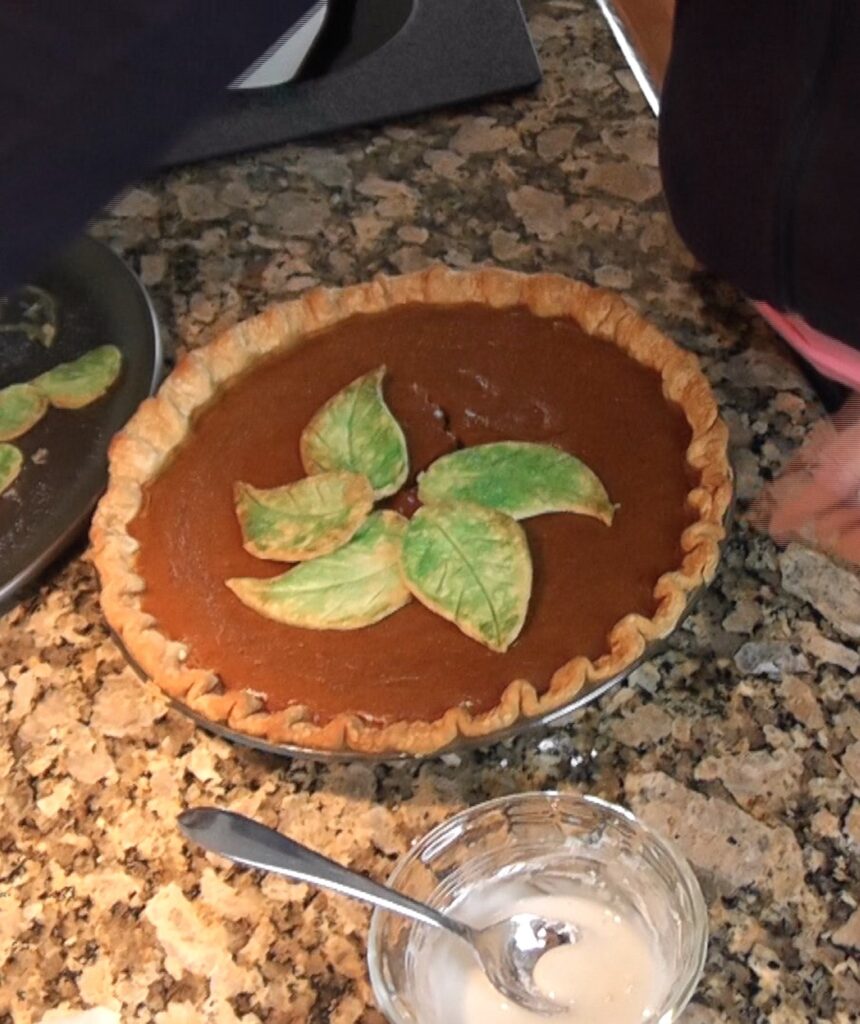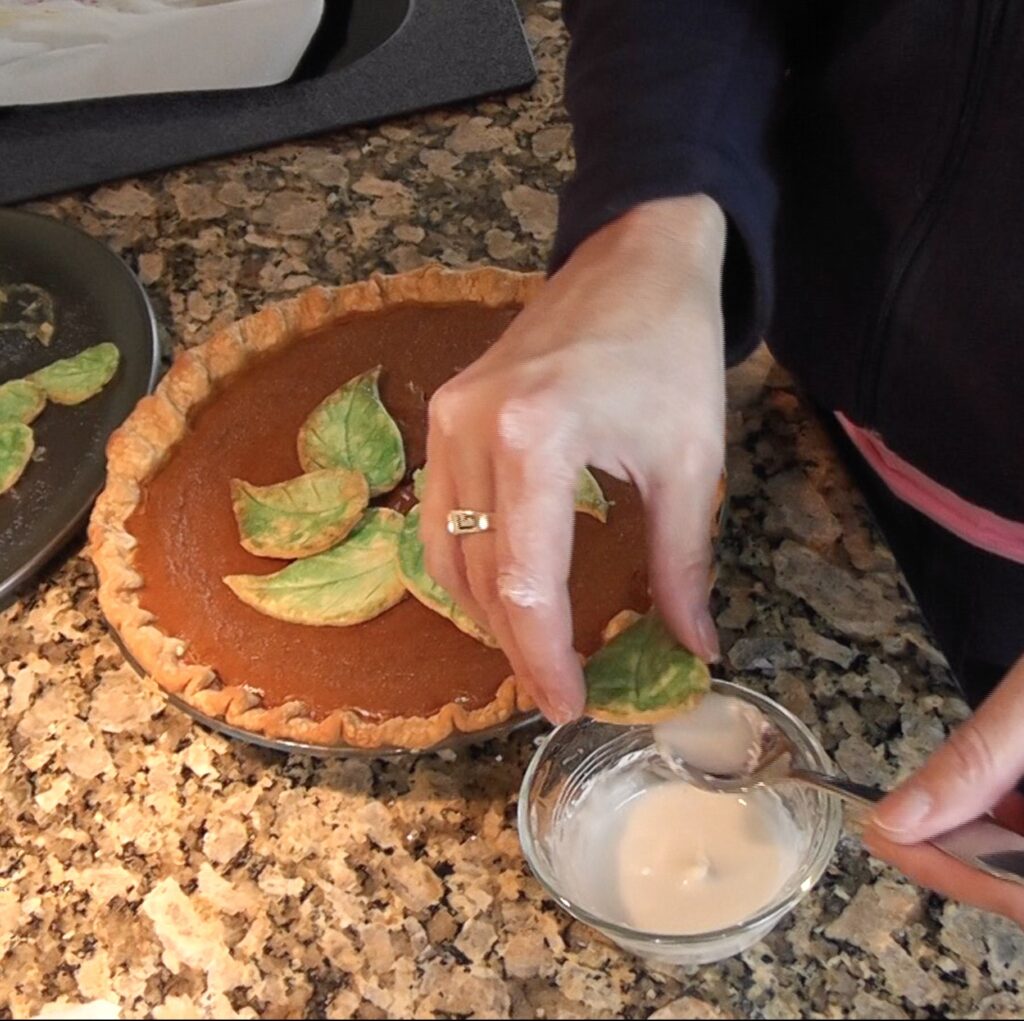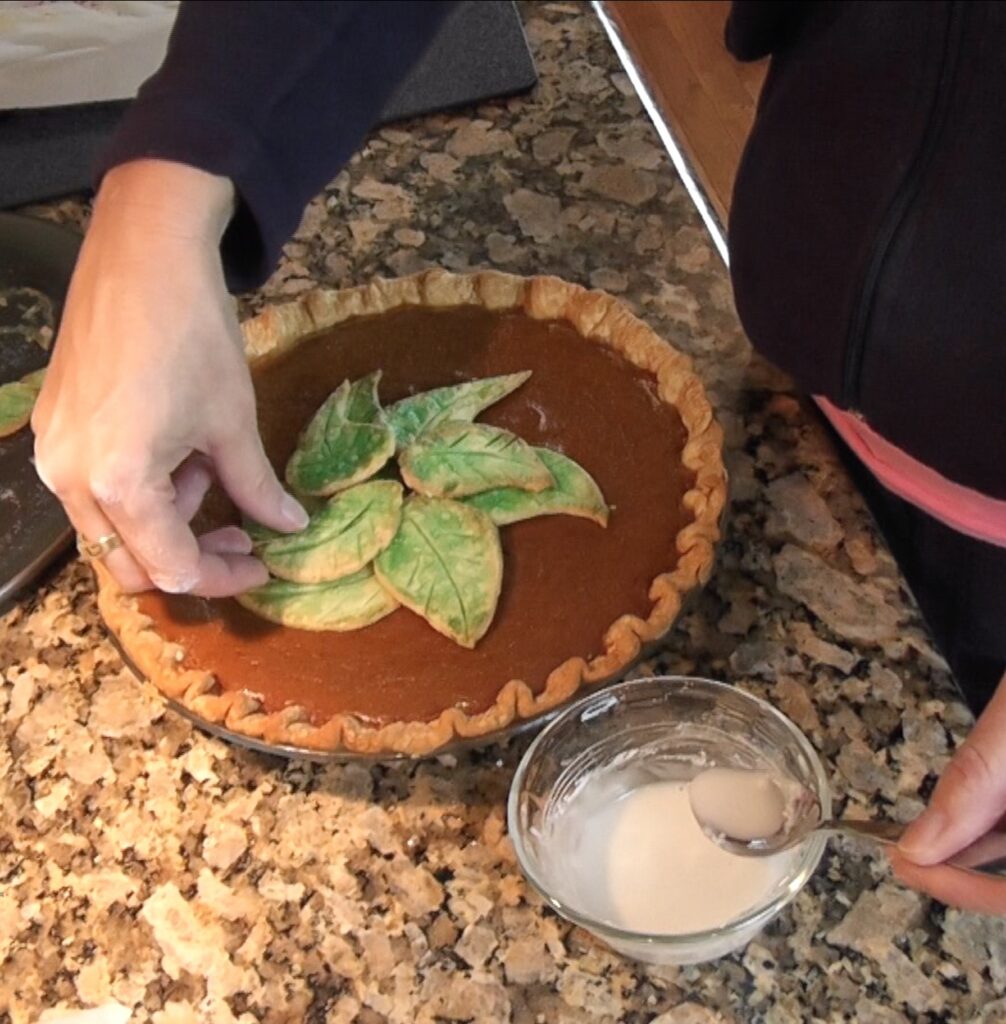 Add tendrils an berries – use the sugar/water glue if necessary.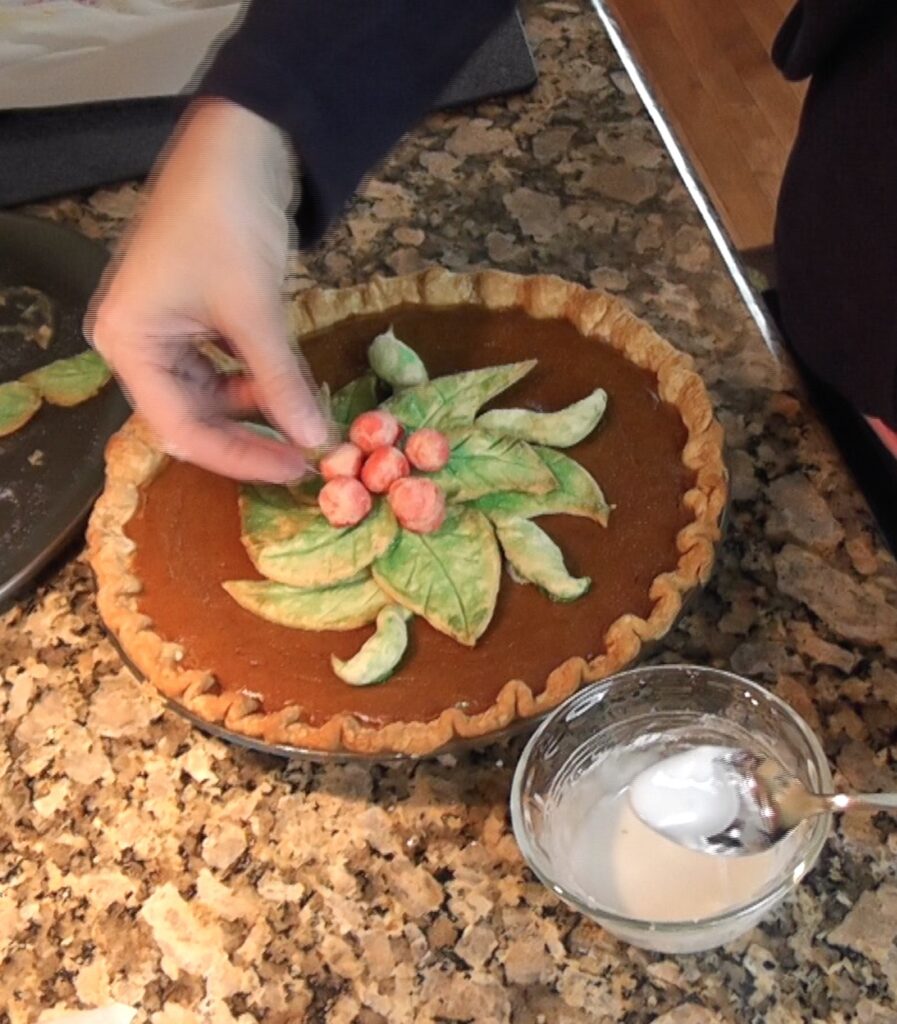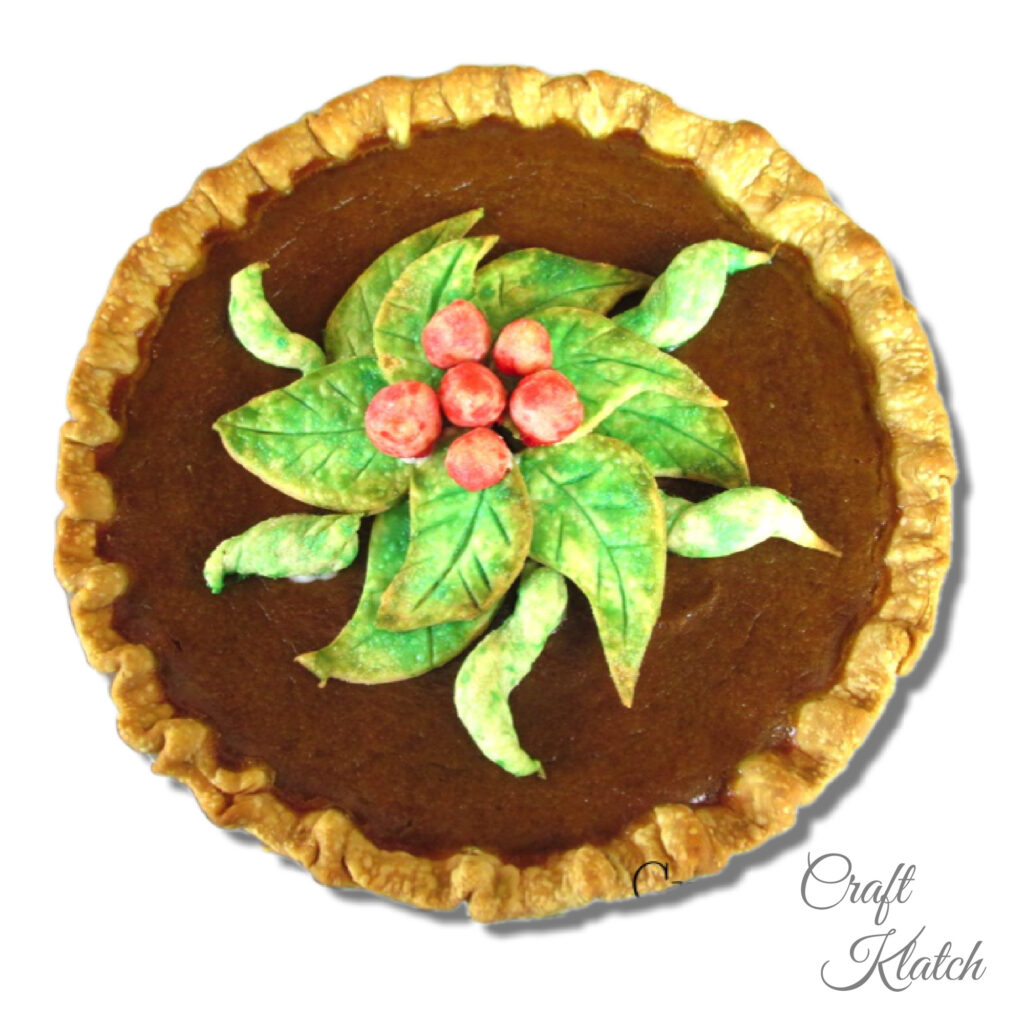 That's it! Now go wow someone with your awesome pumpkin pie that will now become your new Thanksgiving tradition!!
Thanks for stopping by and stay safe and Happy Baking!
How to make a pumpkin pie video tutorial

Mona

*The original recipe is from America's Favorite Brand Name Holiday Recipes – I have made some minor changes to the recipe.