The tooth fairy is the most magical creature ever! She comes to your house at night, takes care of your tooth, and leaves you a gift. I have a tooth fairy idea to make her life a little easier!
It's a Magical Tooth Fairy Jar!
*This post is sponsored by Let's Resin. The ideas and opinions are my own.
So there isn't really any magic in the jar. It simply looks rather magical!
Growing up, I always thought there was only one tooth fairy. Last week, my granddaughter schooled me and her mom that there are multiple tooth fairies.
Her idea of the tooth fairy is that every child gets their own tooth fairy and that is why there are differences in what every kid gets for their teeth.
Ok…
I'm open to it.
I really want to know, what is your belief about the tooth fairy…one or many?
Onto the tooth fairy jar idea!
I was really excited to use this mold from Let's Resin! I've had my eye on it for a while!
Check out the Let's Resin Instagram account!
I am also trying out their resin and their beautiful pigment powders!
Magical Tooth Fairy Jar Idea Video Tutorial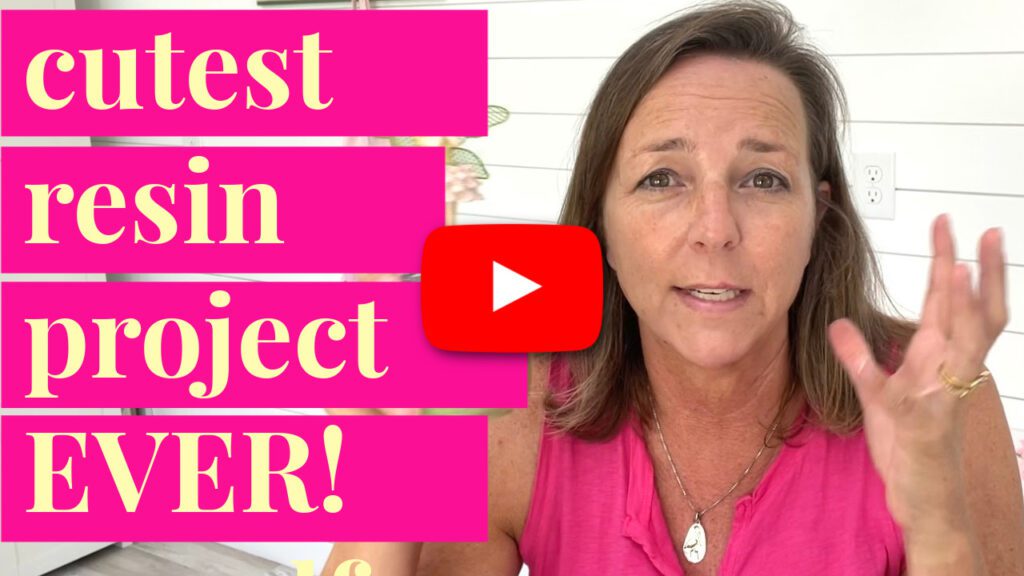 Materials You Will Need for the Tooth Fairy Jar
*This blog uses affiliate links. As an Amazon associate I may earn from qualifying purchases, as well as others.
Fairy statue I found her at Hobby Lobby but check out these

sweet fairies

!
I love this

Boy Fairy

– I'd remove the fish and add a tooth!
Check out the Let's Resin Amazon Shop!
Tooth Fairy Jar Directions
Step 1
I mixed six ounces of resin and divided it into three cups.
Step 2
I added pink, pigment powder to one, green to the second, and white chunky glitter to the third.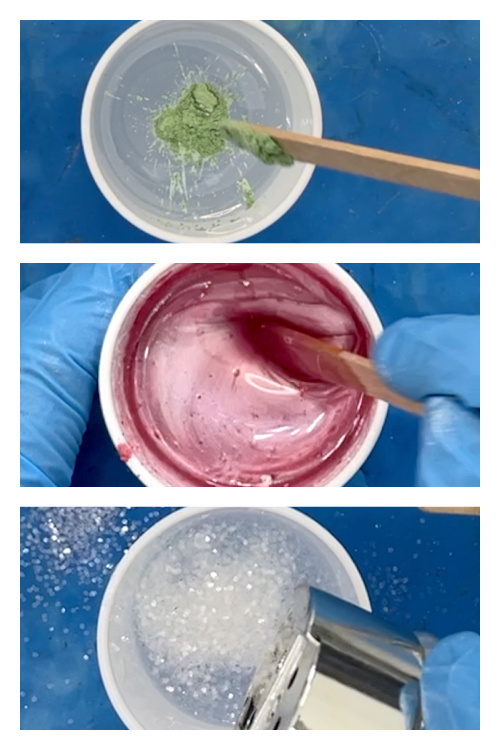 Step 3
I poured the resins into the base of the jar mold. Beginning with the pink, I then followed with the green, and then the white glitter.
I reserved some pink for the lid.
*Remember: When you are pouring the base, the first color your pour will actually be the top of the jar.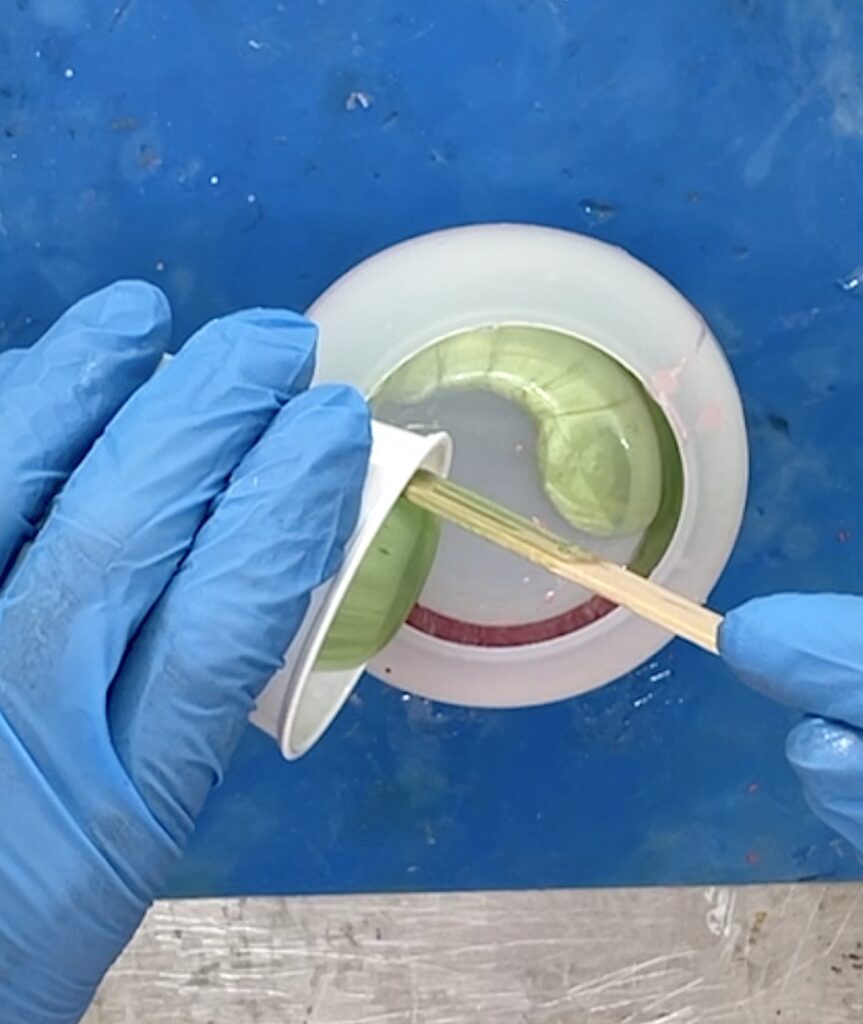 Step 4
I poured the remaining pink resin into the lid mold.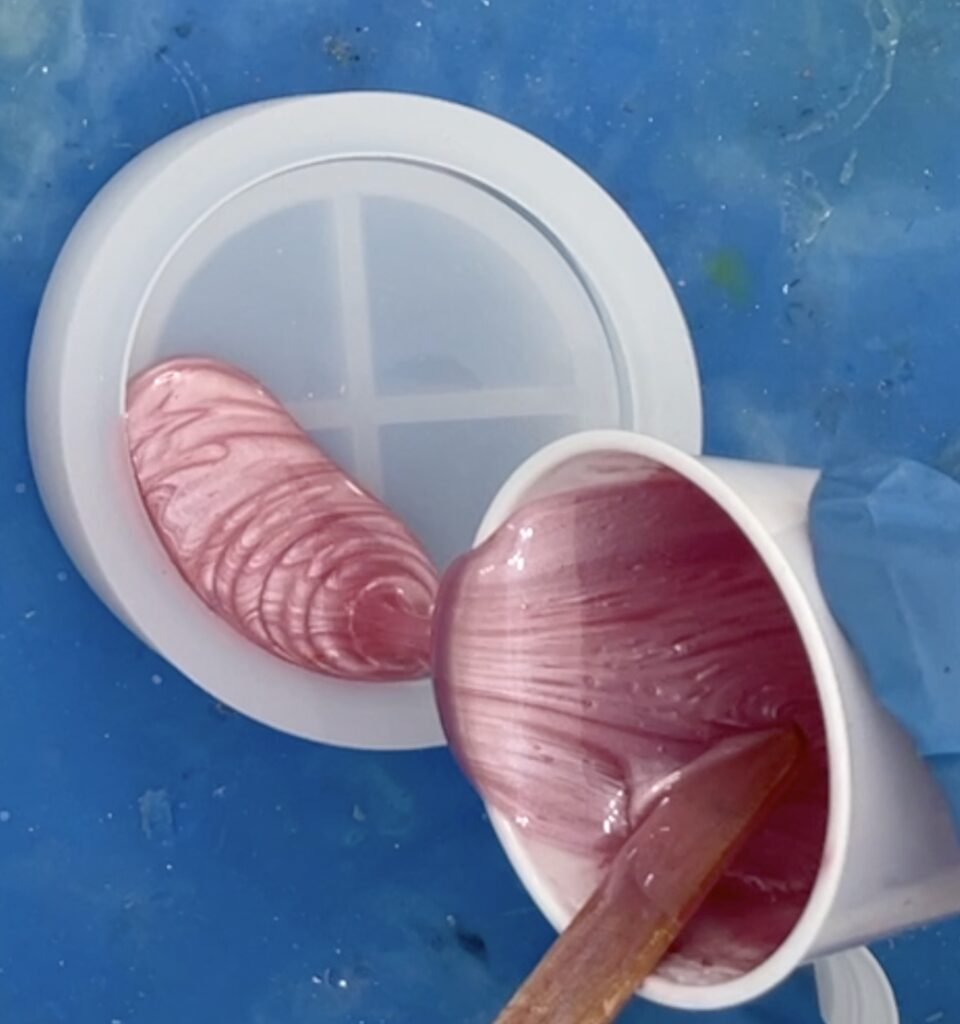 Step 5
Once it had cured, I removed the base from the mold!
WOWZA!
I love it already!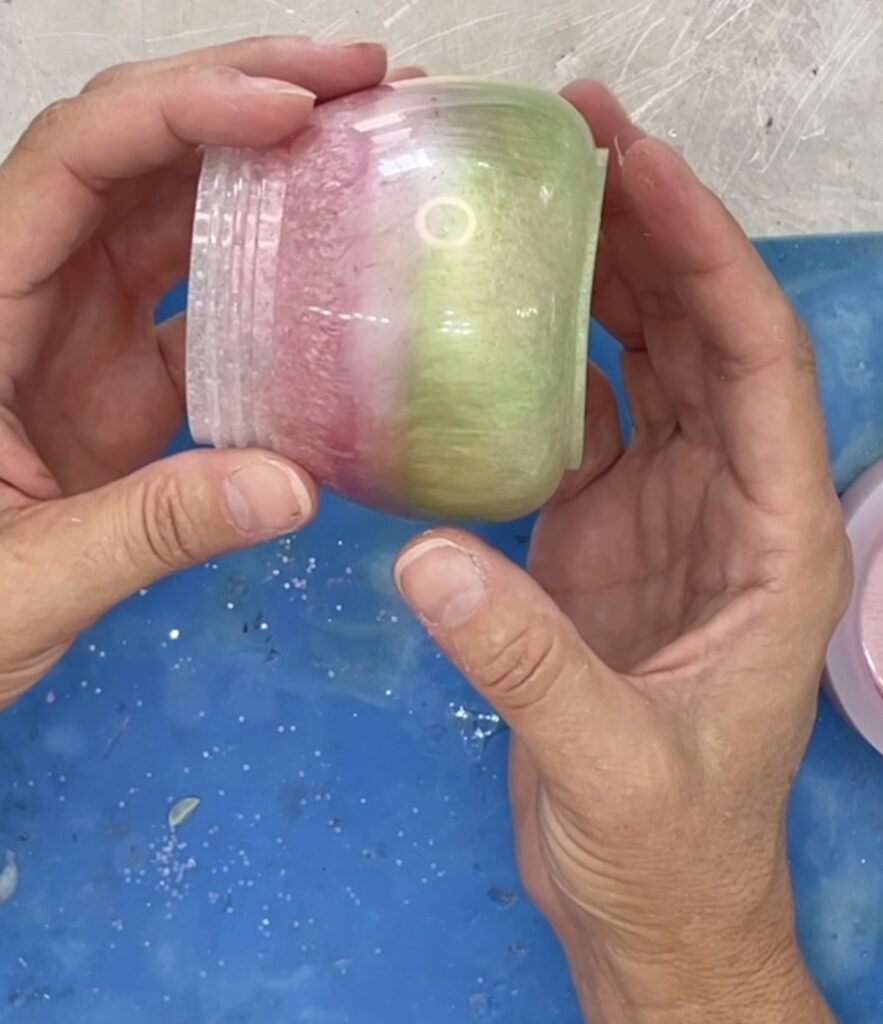 Step 6
I left the lid in the mold for this next step, thinking I would get a cleaner lid by doing so.
I mixed one ounce of resin and put a little bit onto the jar lid.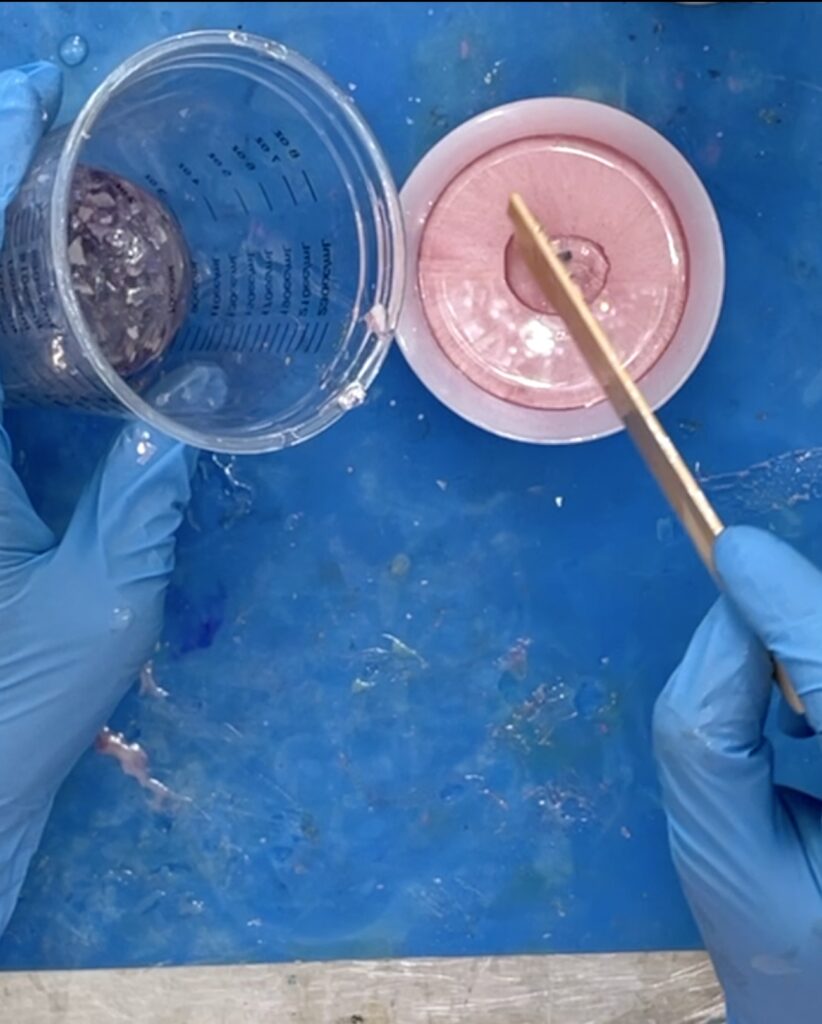 Then, I put the base of the tooth fairy into that resin. This will help keep her securely on the lid.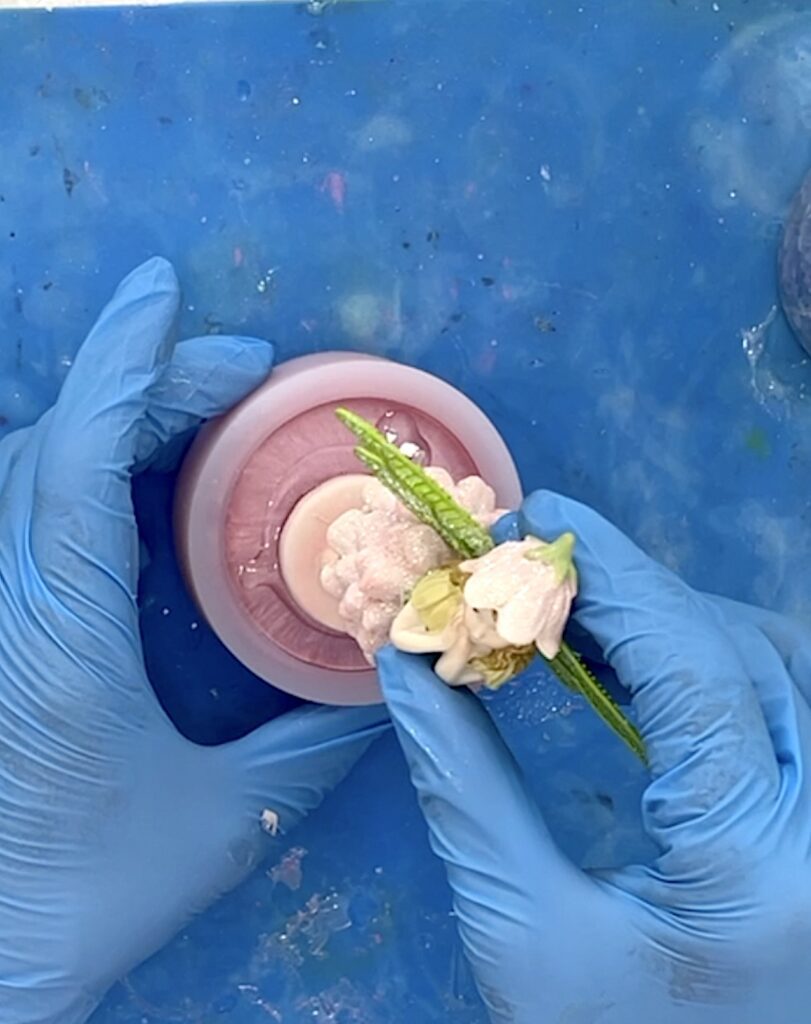 Step 7
I mixed broken glass shards (they looked like little broken mirrors) and iridescent confetti into the remaining resin.
I wanted them covered so the glass edges would not be sharp.
Step 8
I covered the lid and the feet of the tooth fairy with the glass and confetti mixture.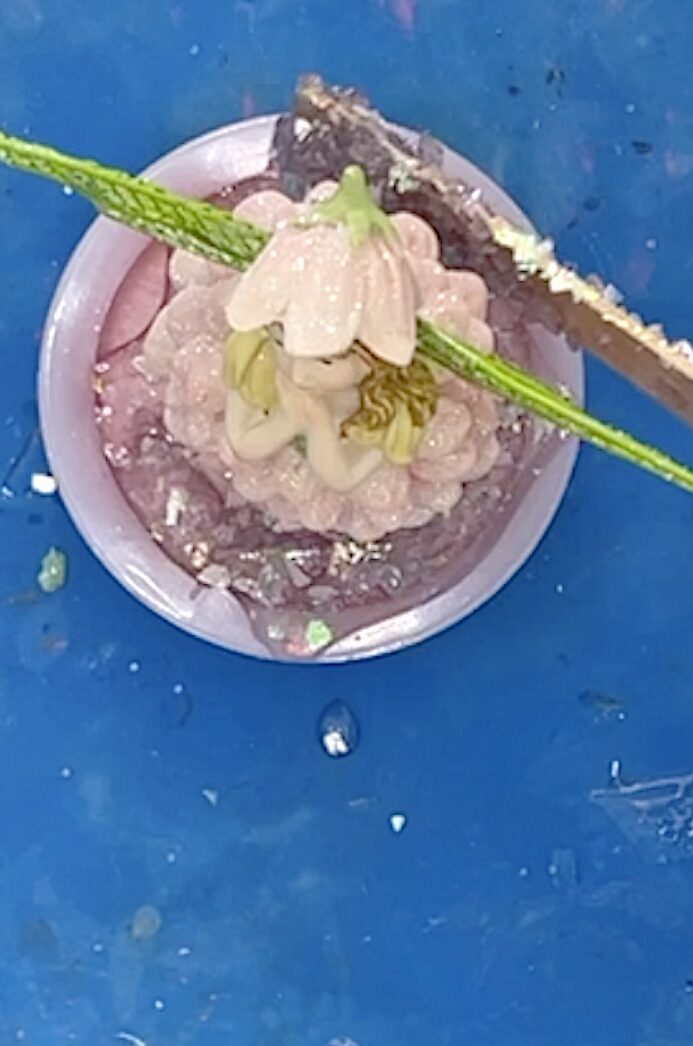 This is why I wanted to leave the lid in the mold. It prevents any excess resin from dripping down the sides of the lid.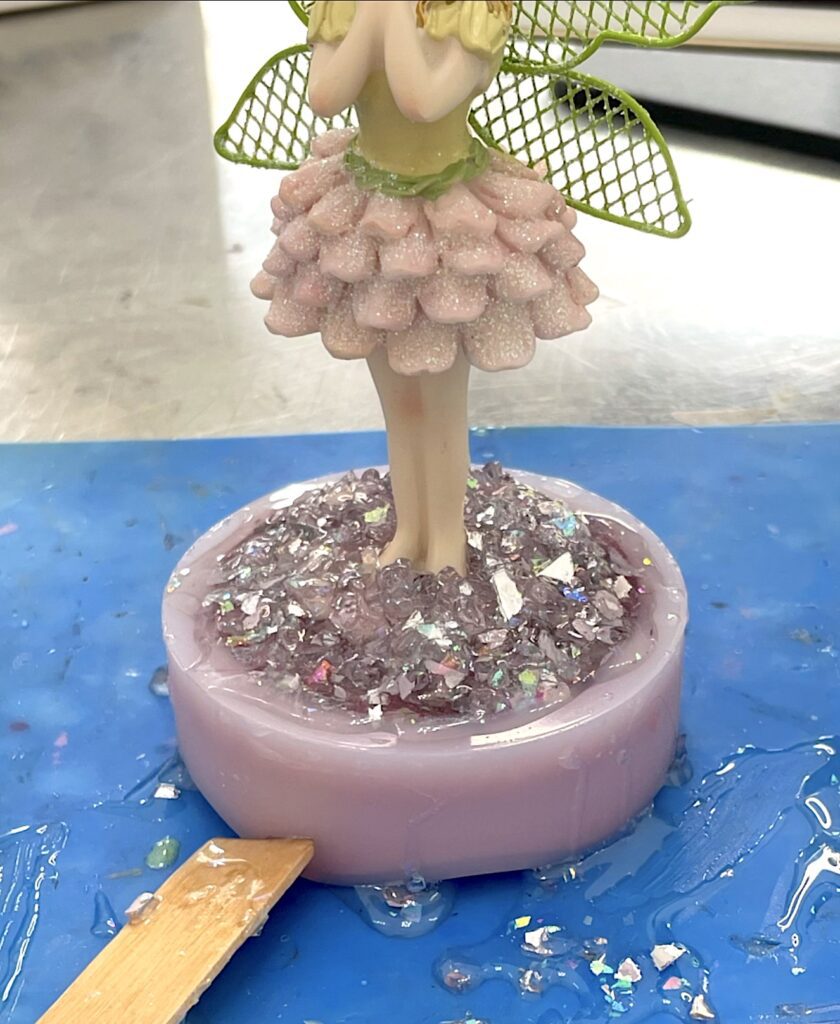 I did use my stir stick to scrape any of the resin that ended up over the mold and then let it cure for about 8 hours.
Step 9
I removed it from the mold!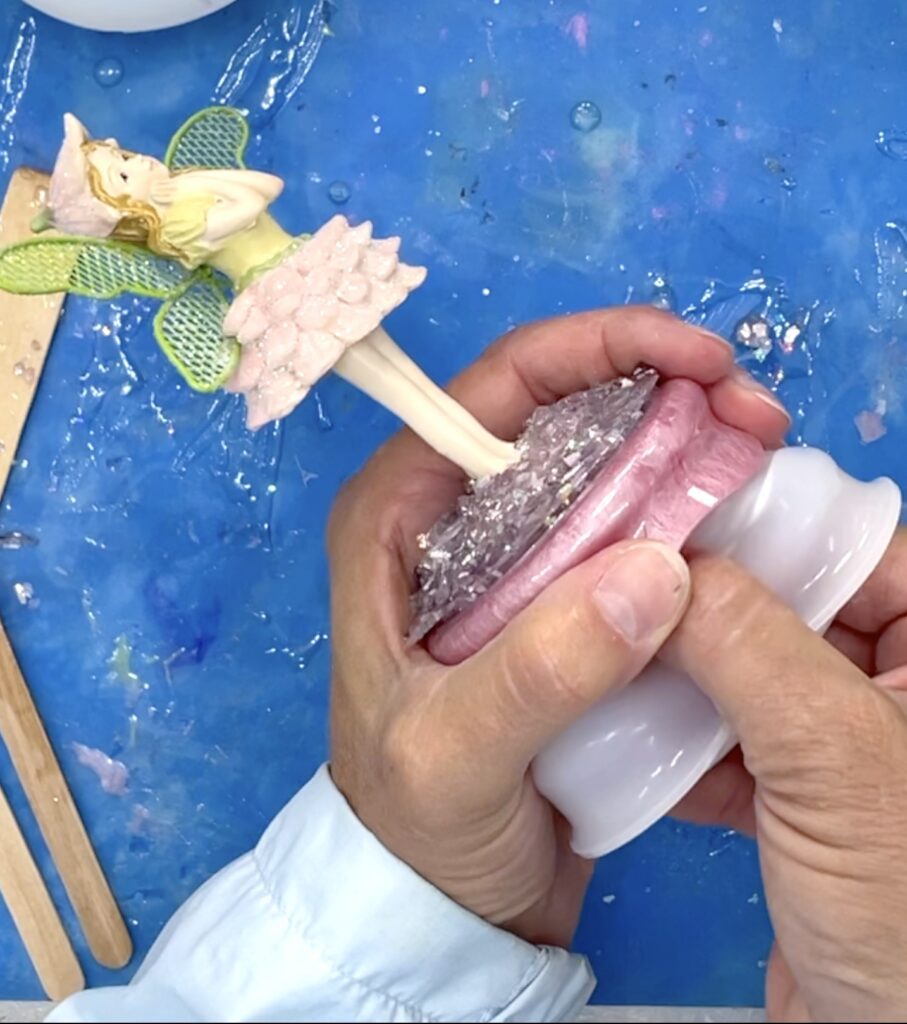 Step 10
The reason I removed it from the mold at around 8 hours is the resin has set but is still pliable enough to manipulate and to trim with scissors.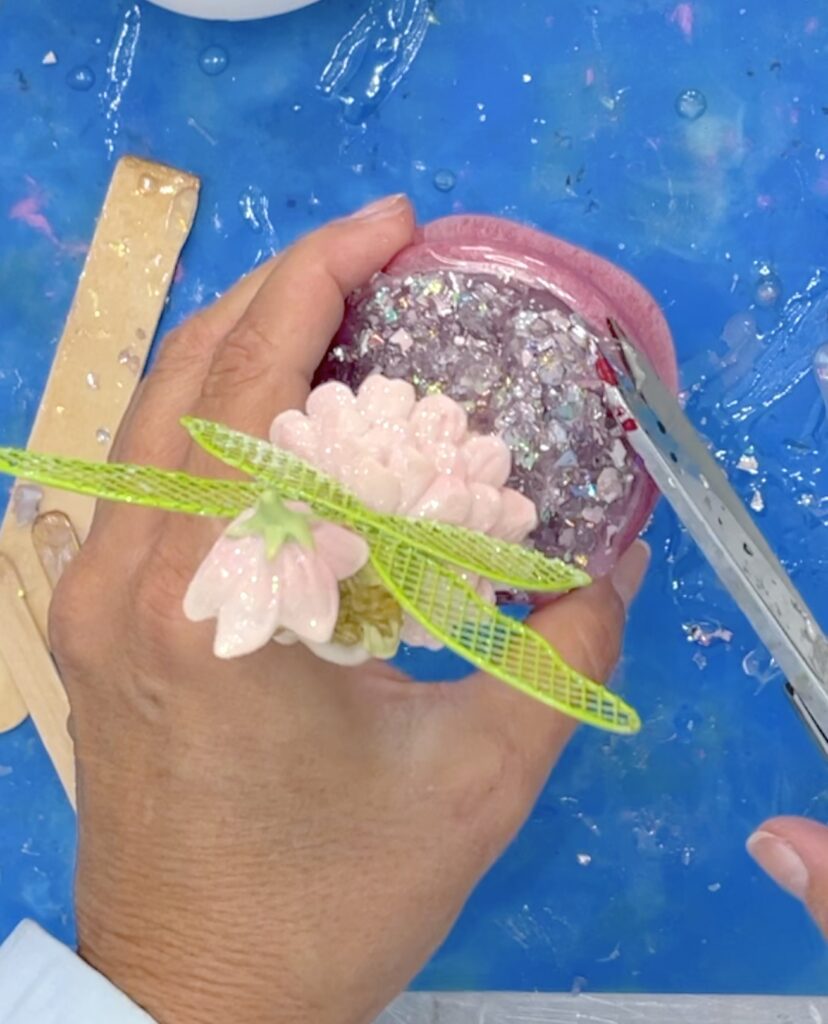 That's it!
BUT…if you want to add a little personal touch, you can add a note or a poem.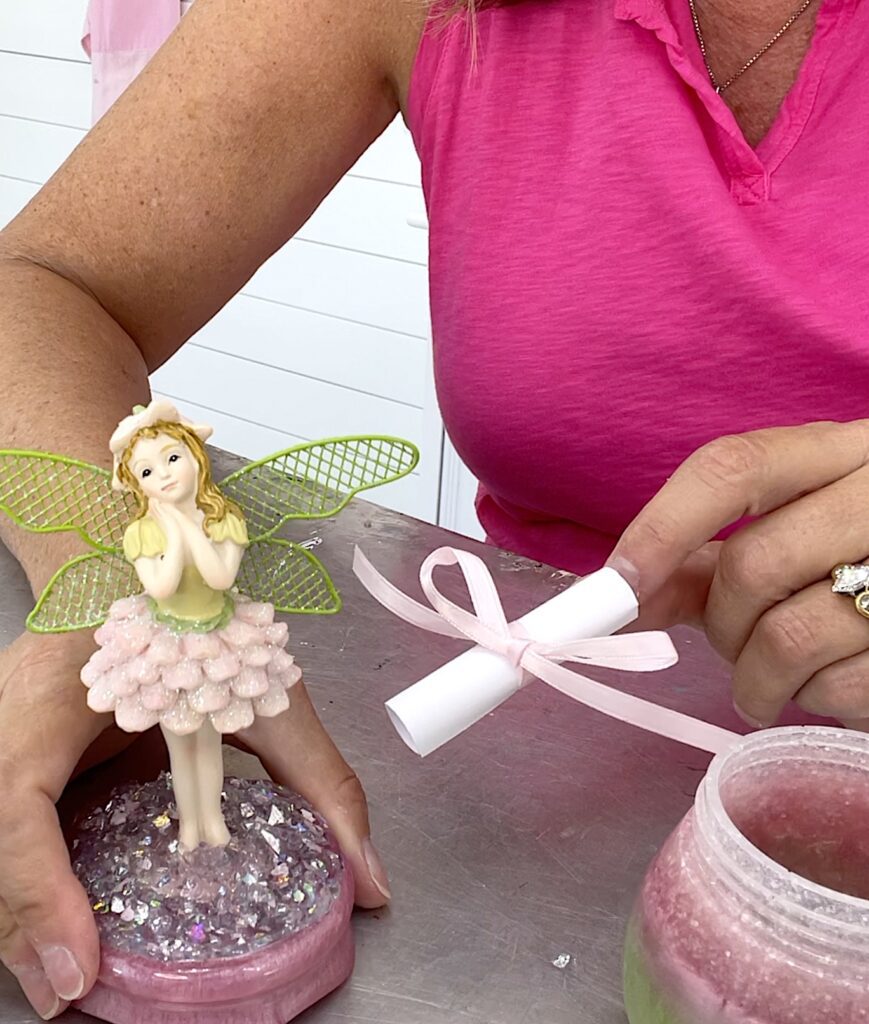 I just LOVE this so much!
Free Tooth Fairy Printables!
I love this project so much that I made two FREE printables! There is a pink version and a blue version. You get both!
Each printable includes:
Poem to add to the jar
Tooth chart – each tooth can be colored in when lost
A badge that can be hung up on the mirror with a reminder: Don't rush while you brush!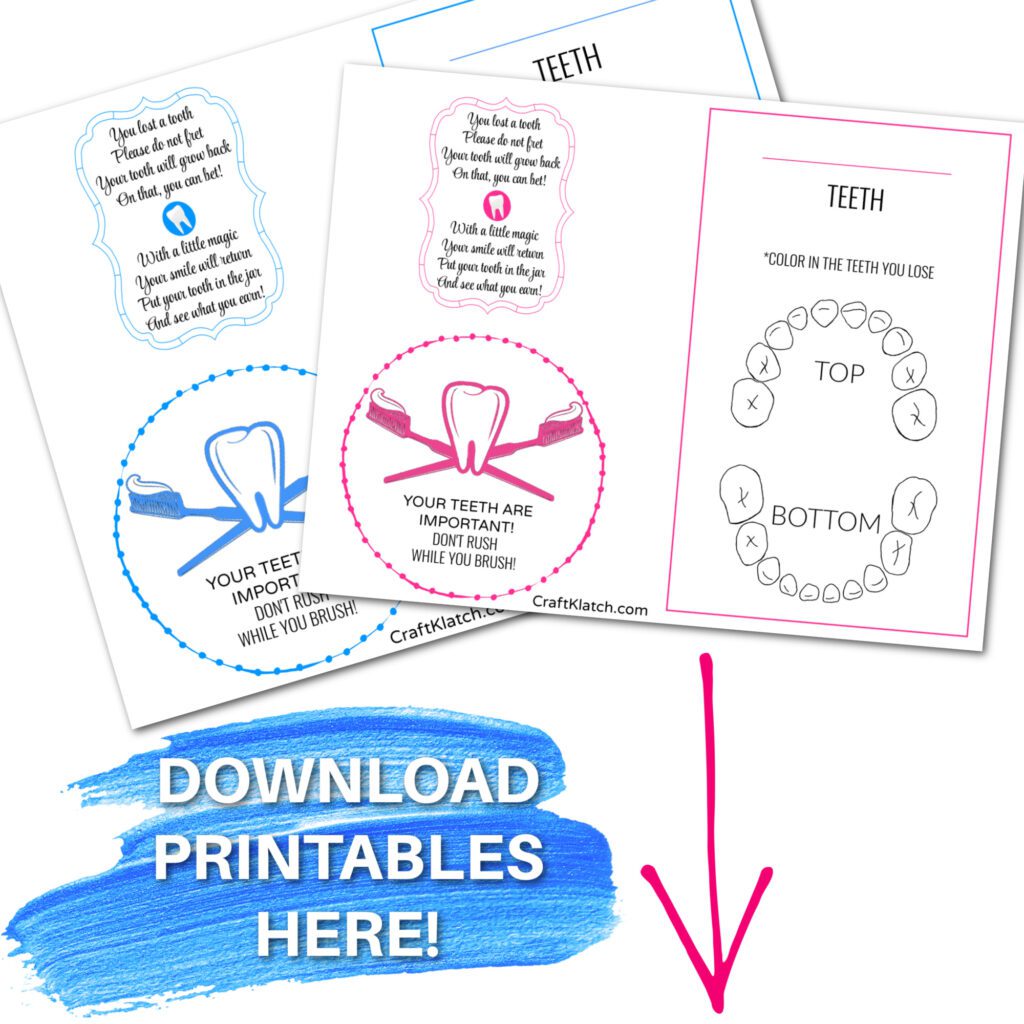 WAIT!!! More Tooth Fairies?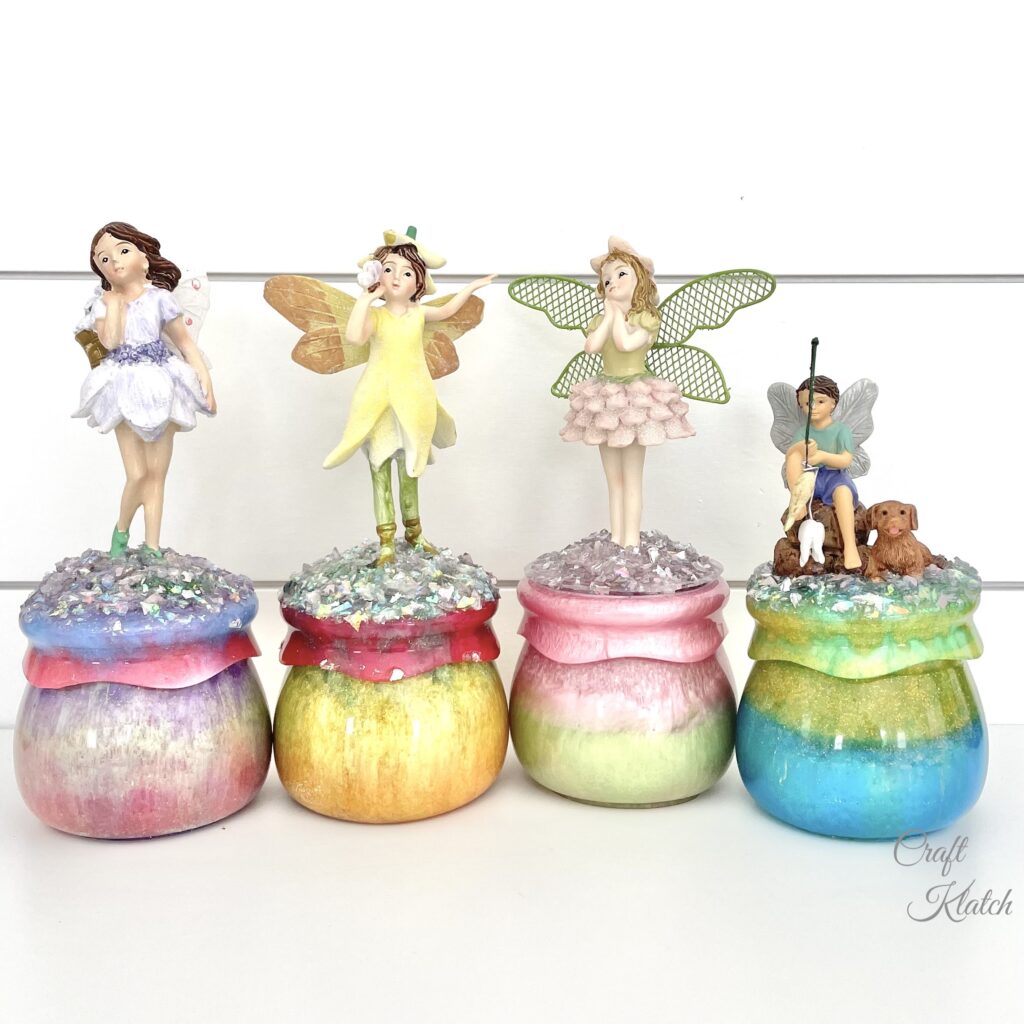 Yes, I did it! According to Reagan, everyone has their own tooth fairy. So, instead of trying to recreate the same one, I made each grandchild a different tooth fairy jar.
Jake's is a little smaller, but that is the one he selected. I added a fake tooth to his fishing pole.
Other Resin Projects You Will Love!
If you enjoy working with resin, be sure to check out these projects:
Thanks for stopping by! Remember: Life's too short not to shimmer, so grab your glue gun and your glitter!™ Stay safe!
Mona
Be sure to PIN IT for later!