Moving to Florida has been on Greg and mine's TO DO list long before we met each other 30 years ago.
We finally did it!
If you follow me on Facebook or Instagram, you may have already figured that out!
We actually purchased our home five years before the move and rented it for the first two seasons and went down periodically, so we aren't exactly Florida newbies.
Most people think the thing that would be the most surprising about moving to Florida would be the weather.
Nope.
My family used to vacation down in Florida in the summer, so the heat, humidity, and sudden, unexpected rain were not unexpected.
In fact, I like all of it.
Hurricanes
Also, the first thing you usually hear is "Aren't you worried about the hurricanes?"
Nope.
We rode out Hurricane Irma in a shelter, with my aunt and neighbors. I might worry about that a little more if we were living on the beach…but we're not. We are off a river, on a canal.
Sure, there are potential severe weather dangers, but nothing worse than living outside of Chicago…just different.
Chicago Weather
We had high winds, high humidity, bitter cold, tornado threats, hail, freezing rain, black ice, and snowstorms to deal with there. Oh, did I mention three months of almost zero sunshine…no thank you!
Everywhere has something. I'll tell you what, I was way more afraid of slipping on the ice, knocking myself out, and nobody finding me until I was a popsicle.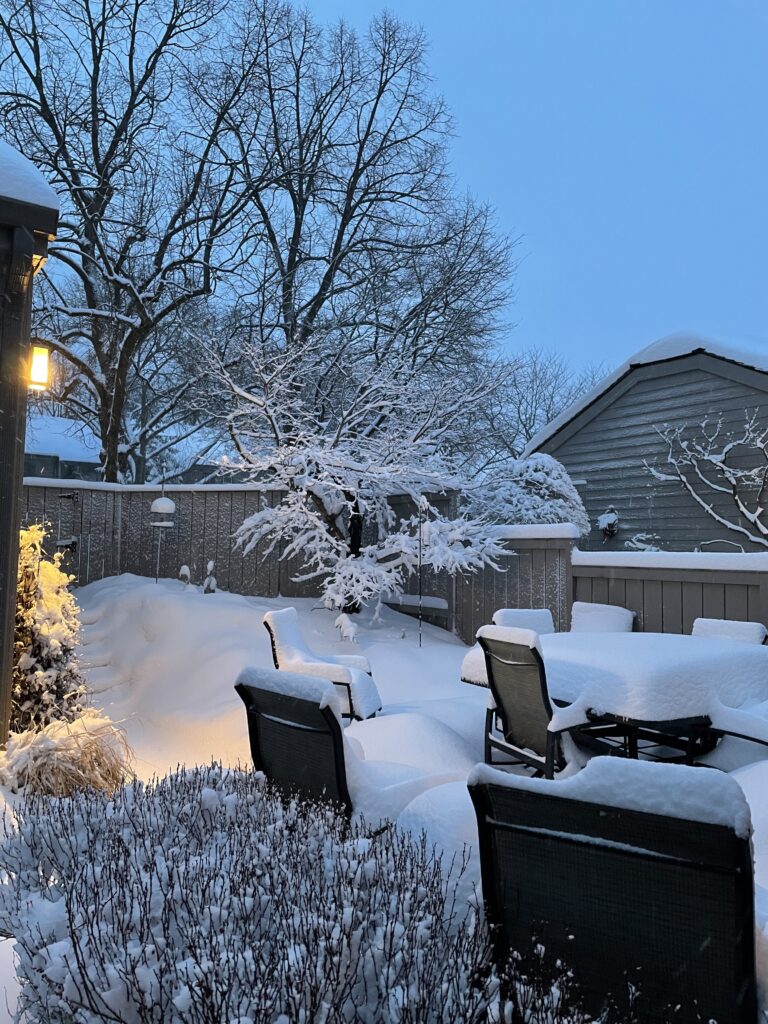 So let's get to those 5 Unexpected Things I Learned About Moving To Florida
Lack of Storage
How Helpful People Are
Just How Quickly Things Grow
How Many Alligators We See
How the Cats Have Adapted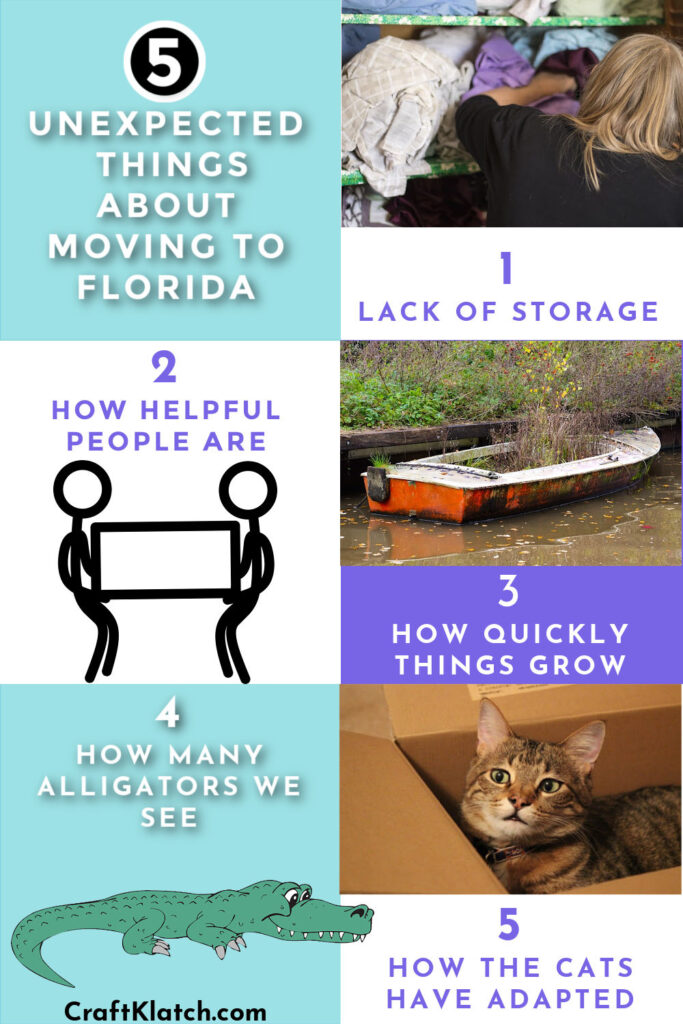 Disclosure: At no cost to you, I may get commissions for purchases made through links in this post.
As an Amazon affiliate, I earn from qualifying purchases.
Lack of Storage
Coming from the north, I grew up with basements. If they were finished, it gave you extra living space and if they weren't they made amazing storage.
Don't get me wrong, one-level living is THE BEST, but I like my storage too!
Greg and I could not figure out why there were an ungodly amount of self-storage places down here and more being built All. The. Time.
Now we know.
Where do I put the Christmas decorations?
How about the games?
Where do you put the extra blankets and 39 pillows I cannot seem to part with? (FYI: 39 is not an exaggeration)
Where do we store the wine and liquor? Much of it came with the house.
We came from a home with a basement. Our basement was not huge, but it had a rec room, bathroom, and large laundry/storage/craft room and there was ample storage, even under the stairs.
WHAT…No foyer closet?!?!
The biggest storage surprise for me was that most homes down here do not have foyer coat closets. It's something we didn't originally notice.
Some homes have it, but most do not.
I get that you don't generally need a winter coat here, but you still need jackets and raincoats. If you are traveling, you might need that heavy down coat that sucks up a lot of precious storage space.
The lack of storage and lack of basement means my craft room is currently in boxes, in the garage, and some more temperature-sensitive items are in the guest room closets.
We really don't have space for it all in the house and quite frankly, Greg has forbidden me to bring the glitter in the house…
…I don't know why…
We have gone through a whole journey of figuring out a craft room solution and it will come in the form of a she shed…that has been on order for many, many weeks already, but should be here before the end of the year!
Whoohoo!
Our home came fully furnished and well done, but the furniture was definitely not purchased with additional storage in mind.
We did add three things (so far) that alleviates some of the storage issues:
A gray storage bench, a white storage bench, and a bar. We had a whole cabinet lost to booze in the kitchen. In order to reclaim it for more kitchen-y items, we bought a bar cabinet.
They have helped considerably!

My favorite piece of furniture that came with the house is a chest in the foyer. It adds storage and is stylish as well!
Anyway, the bottom line about storage is…
Get rid of stuff BEFORE you move…or buy stuff to store it in!
How Helpful People Are
I know we are down south and southern hospitality and all, but most people here are not originally from the south. We had nice neighbors up north, but since moving to Florida, we have found people go the extra mile down here.
From our neighbors offering to come and get our garbage from us when we are going out of town, to neighbors offering to help finish off my she shed once it arrives, and so, so many other little and big things!
Greg and I have also noticed that the governmental agencies, specifically those at the county level are incredibly helpful. No one is ever put out and they always go above and beyond.
That is unheard of where we came from. You could almost hear the eye rolls when you walked into the county building up there!
I think people are just happier with more sunshine.
Things Grow Quickly
I'm used to planting at the end of May and things going downhill fast come September and just call it quits in October.
Here, it's crazy growing 365 days a year. I'm not complaining, but prior to moving to Florida, I just didn't realize how much and how fast everything grows.
I remember when we first bought the house, I was worried because Greg gave some bushes a pretty extreme haircut.. to where I thought they might not survive.
Our neighbor came over and said not to worry that you can't kill anything down here, it'll be back soon. For the most part, she was right, especially with the weeds that seem to reappear the moment you turn your back.
However, we have found that we have an unfortunate knack for killing avocado trees…three so far.
Sadness…
I keep waiting for that guac crop to come in and all of a sudden, it all goes kaput!
We planted a line of fruit trees along the side of our lot. The lot next to it was not cleared or built on. We went out of town for two months and returned to find the jungle had tried to reclaim the land and our fruit trees.
It was quite the rescue mission to try to find our key lime tree among the vines and overgrowth.
How Many Alligators We See
One of the few things that made me hesitant about moving to Florida was the alligators. I like them. I want to see them. Just don't really want them strolling through MY yard!
Also, really not so much for me, but I just didn't want them making a meal out of my cats. With both of Pouffy and Grayson having come to us as strays and being indoor/outdoor cats, I was more than worried about their transition and who might eat them…
…more on them later…
So, how many alligators do we see?
Almost NONE!
Again, I'm okay with them not moseying through my yard. I'm okay when they are at my friends' houses and I really WANT to see them when we take a boat ride down the river.
I really thought they would be swimming en masse up and down the river for my viewing pleasure.
Nope.
Hard to find, but I get pretty excited when I do!
How The Cats Have Adapted
So, my single biggest worry about the move to Florida was the boys, Grayson and Pouffy.
My wild boys climb trees 20 feet tall, jump up on roofs, and race around like the devil is in hot pursuit.
How was I going to tame that dynamic duo?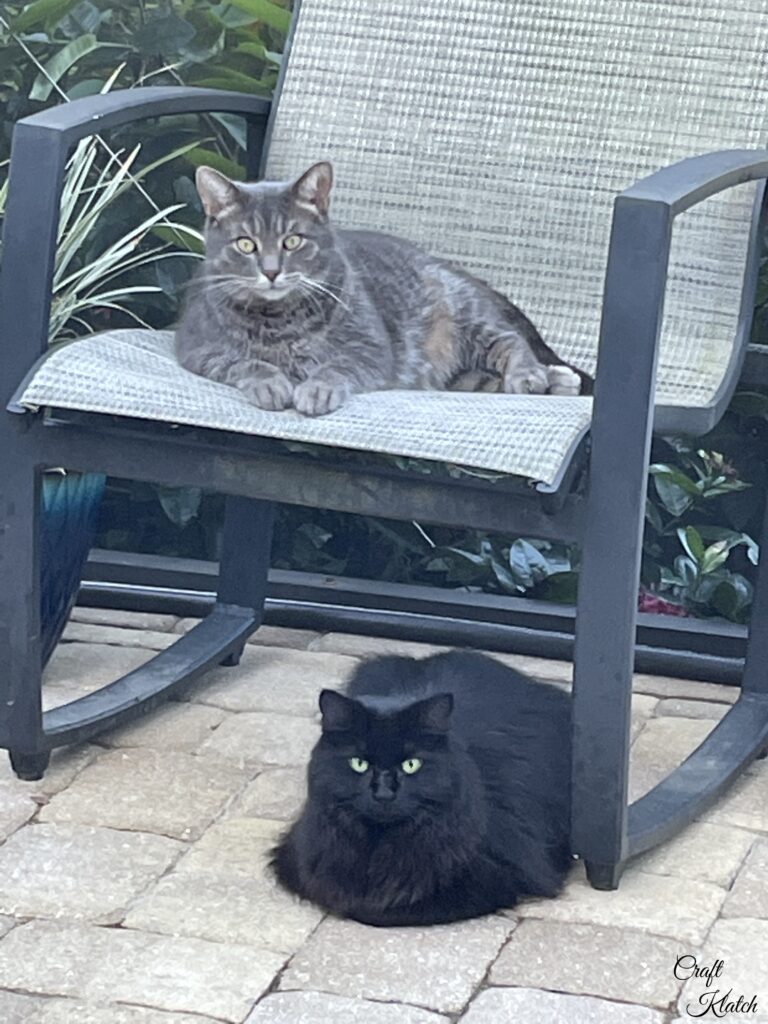 I lost some serious sleep over this!
I had visions of:
Them tearing up the screens in the lanai because they were going to cut their way with their claws!
Jumping out of the car while in transit, which is why we rented an RV, which probably was not the best answer.
Crying non-stop to go home.
Hating me and shooting daggers at me every day and every night for eternity.
Trying to make their escape every time the door opened.
Well…none of those things happened.
Nobody has scratched the screen even once that I know of.
The ride in the RV was rough…pure hell, but not because of the cats, the RV sucked. The cats were troopers in their nice new carriers. They came out sometimes and ate and used their litterbox without incident. It was incredible! I definitely didn't give them enough credit!
Grayson was at home within 15 minutes of arriving. Even after he fell in the pool, he was not deterred. Pouffy took a little longer, but not too long at all.
They still love me…it might be the shrimp.
Not one time have they tried to escape, which is a huge relief. They love being in the screened lanai and it seems to be enough for them. For the last year and a half, we have been planning on building a cat tree and it is currently underway. It's pretty stinkin' cool, if I may say so myself. I'll have a post for that coming up!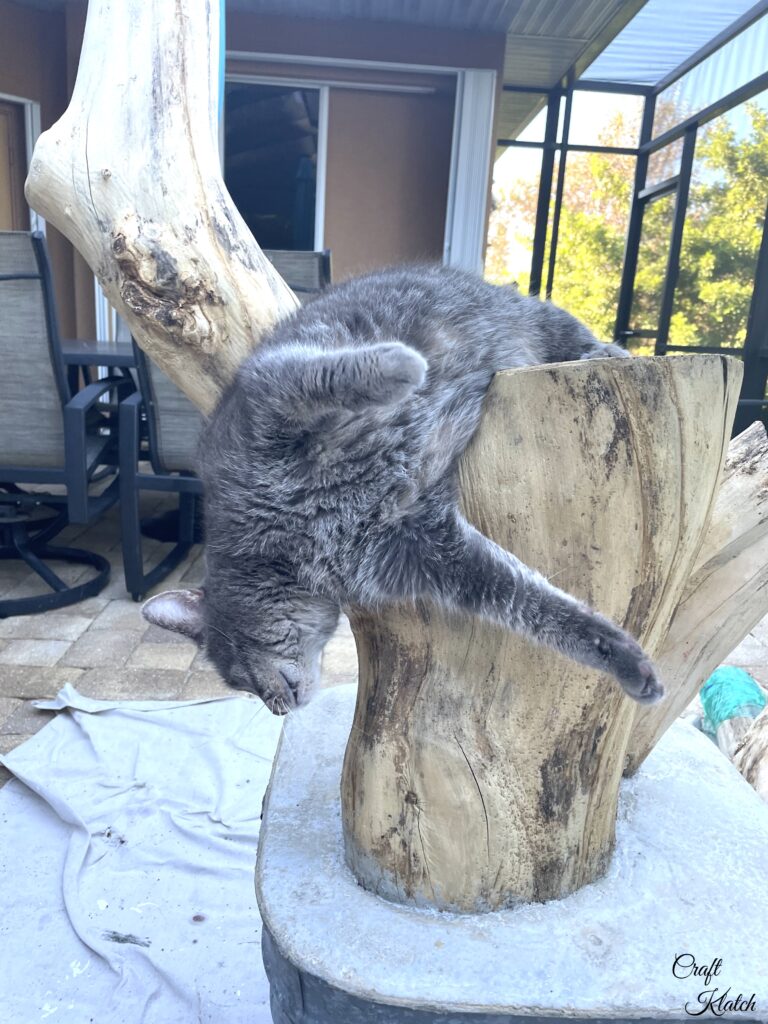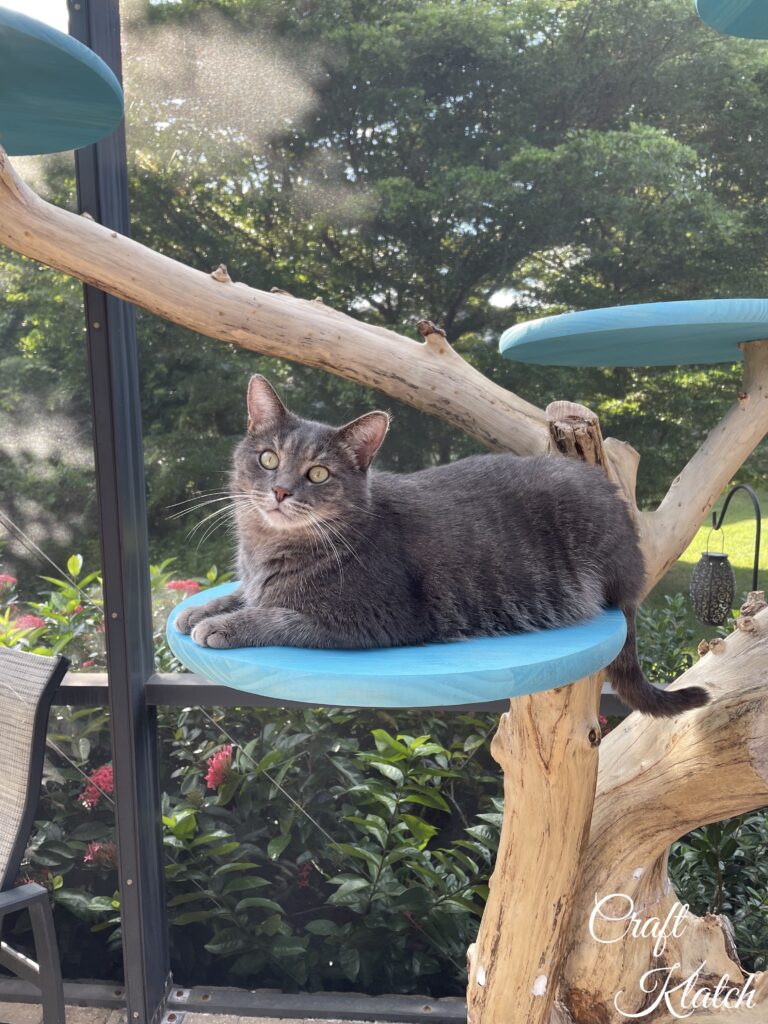 While I'm Getting Settled From Moving To Florida…
Once my she shed arrives, gets finished and life gets more settled, I plan on jumping back into crafting!
In the meantime, you can check out these fun projects:
Thanks for stopping by! Remember: Life's too short not to shimmer, so grab your glue gun and your glitter!™ Stay safe!
Mona