If you enjoy handmade Christmas decorations, make an angel tree topper DIY for the top of your Christmas Tree!
I was asked to make an angel tree topper by one of my YouTube subscribers, Alyssa. After giving it a lot of thought, I wanted to keep it simple. I decided to use mostly recycled materials.
I made a Recycled Scarecrow Centerpiece for Thanksgiving, so it seemed appropriate to make the angel tree topper out of recycled materials too!
Be sure to follow me on YouTube!
If you want to see how I made the string Christmas tree, you can Click Here!
Materials Needed to Make an Angel Christmas Tree Topper
Brown paper shopping bag
White acrylic paint
Gold acrylic paint
Black fine permanent marker
Red permanent marker
Unfinished wood ball
Hot glue
Ribbon
Thin wire
Yarn or rope for hair
Glitter
Flesh acrylic paint (optional)
How To Make Angel Christmas Tree Topper Video
If you prefer to watch the video on how to make the Angel Tree Topper, here it is!
How to Make an Angel Tree Topper Directions
Step 1
Cut open a paper shopping bag, so it lays flat. Then, fold a portion of it over and cut a semi-circle, so when you unfold it you have a full circle. This is to create the body for the angel tree topper.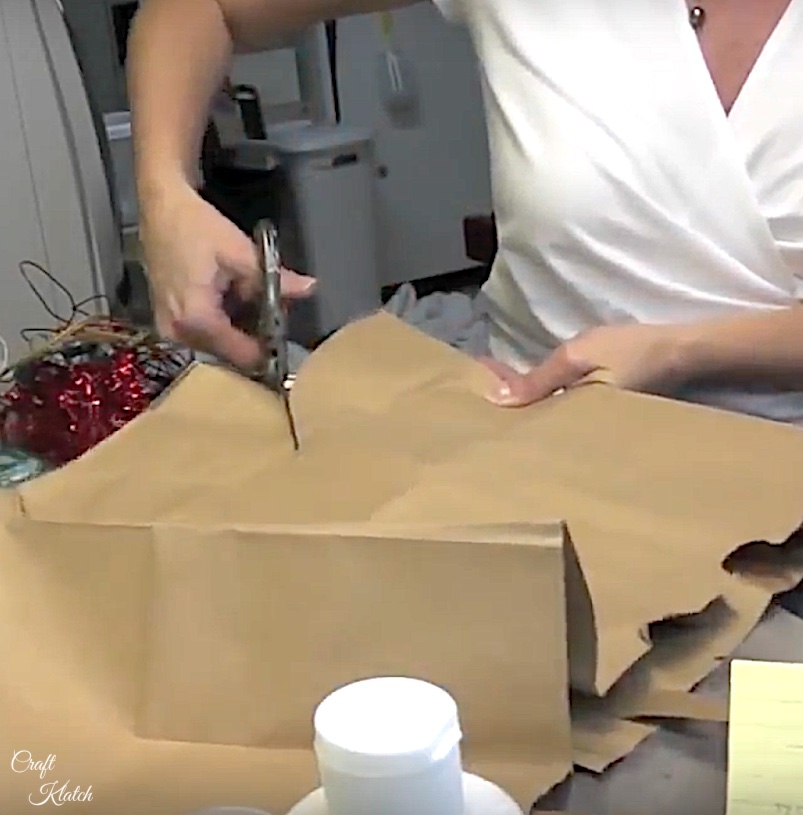 Step 2
Cut the circle in half.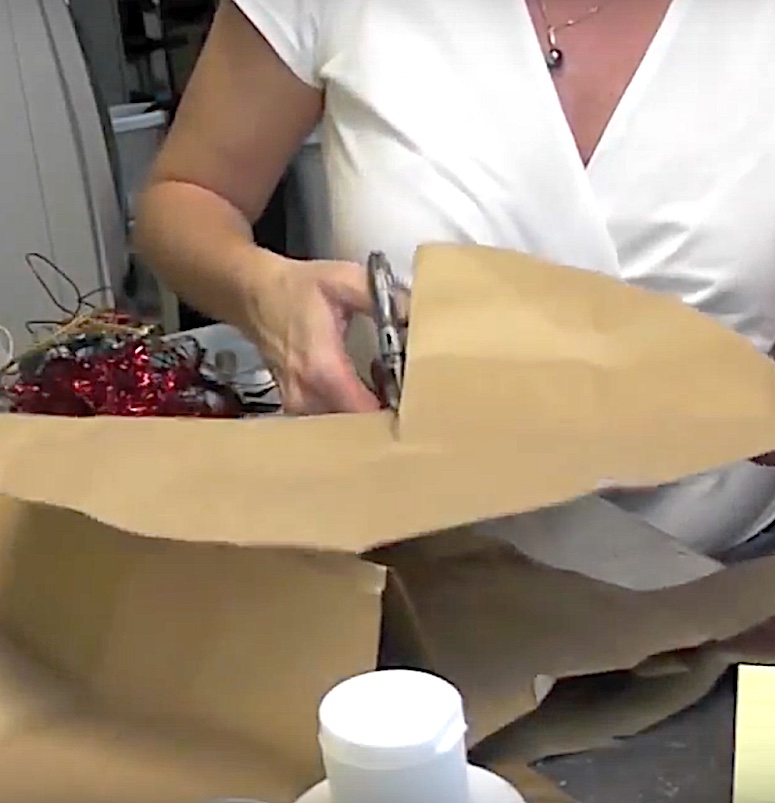 Step 3
Paint both sides of the semi-circle white and allow to dry.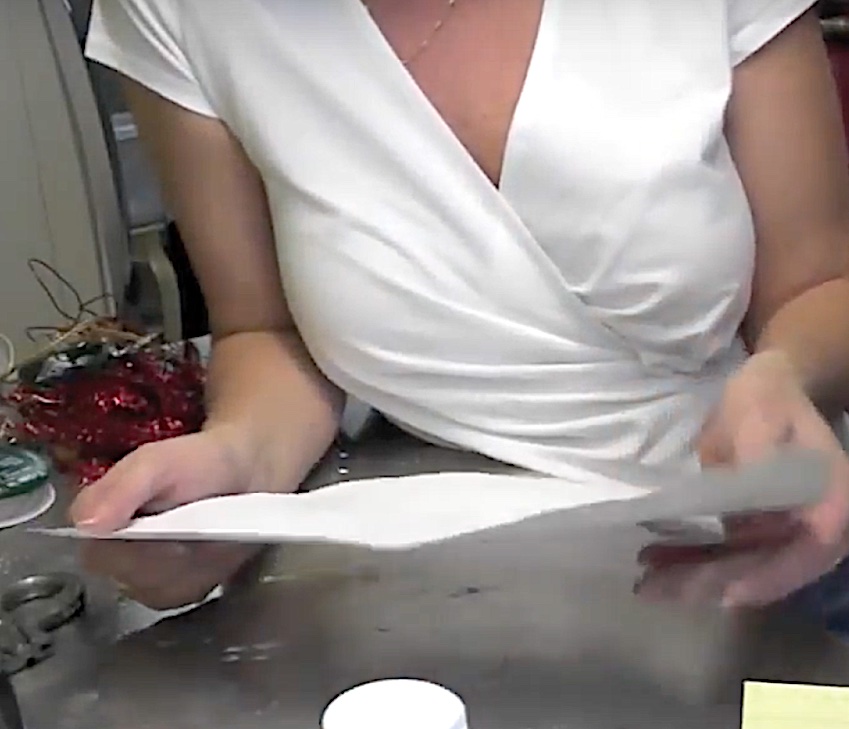 Step 4
An Angel tree topper needs wings!
Cut two angel wings from some of the remaining paper bag scraps and paint them with gold acrylic paint – front and back. Allow it to dry.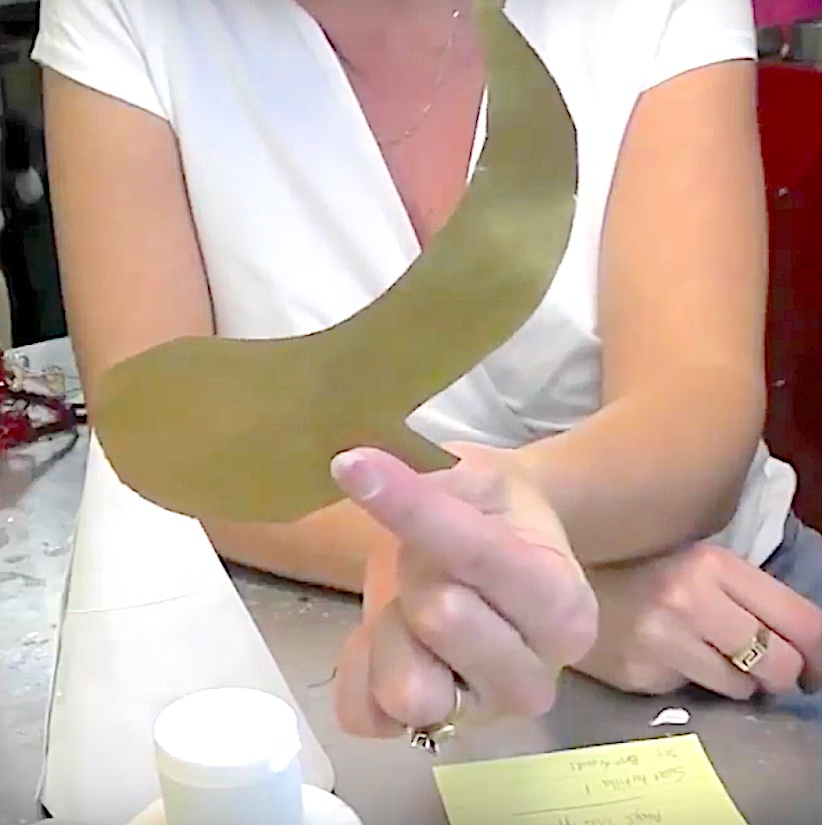 Tip: When you do the wings, leave a little tab so it's easier to glue on. See the video if you want to see the tabs I left on the wings.
Step 5
Roll the semi-circle into a cone and hot glue together. Allow it to cool.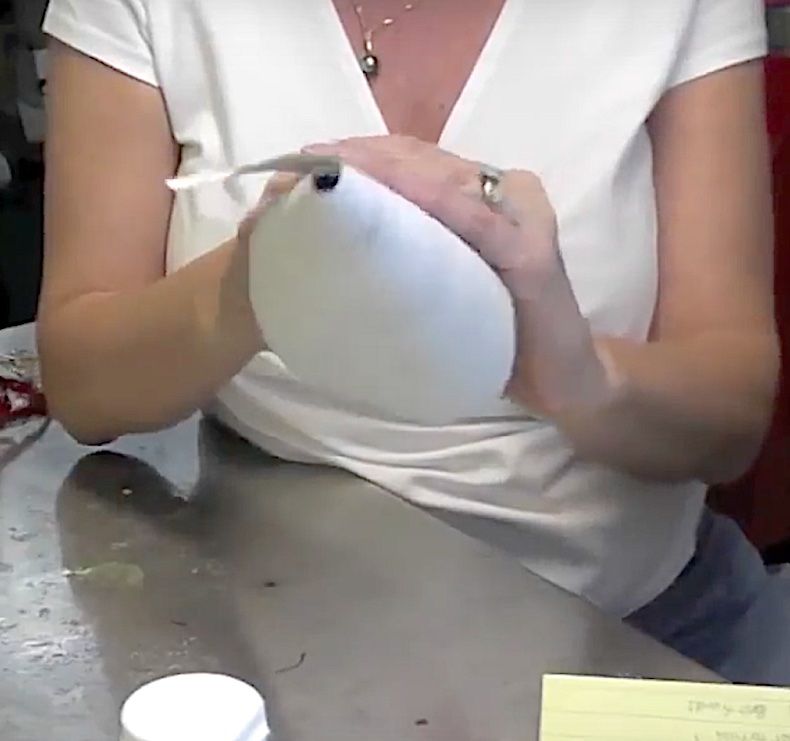 Step 6
Snip off the pointy part of the cone, so the head has a place to rest. Take the wood ball and hot glue it to the top of the cone, for the head. Allow it to cool.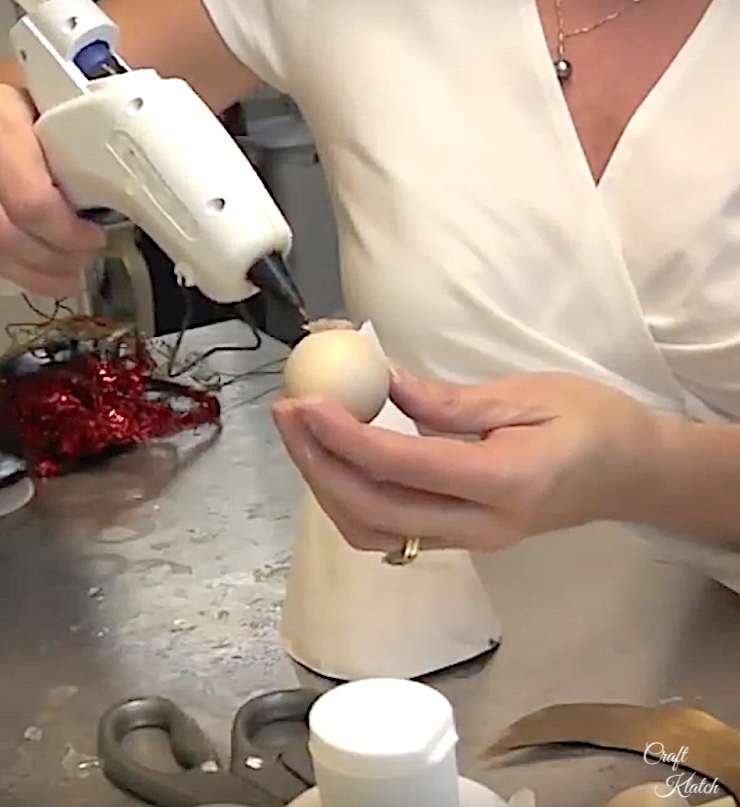 Step 7
Fold the tab back on the wings and glue the wings onto the cone.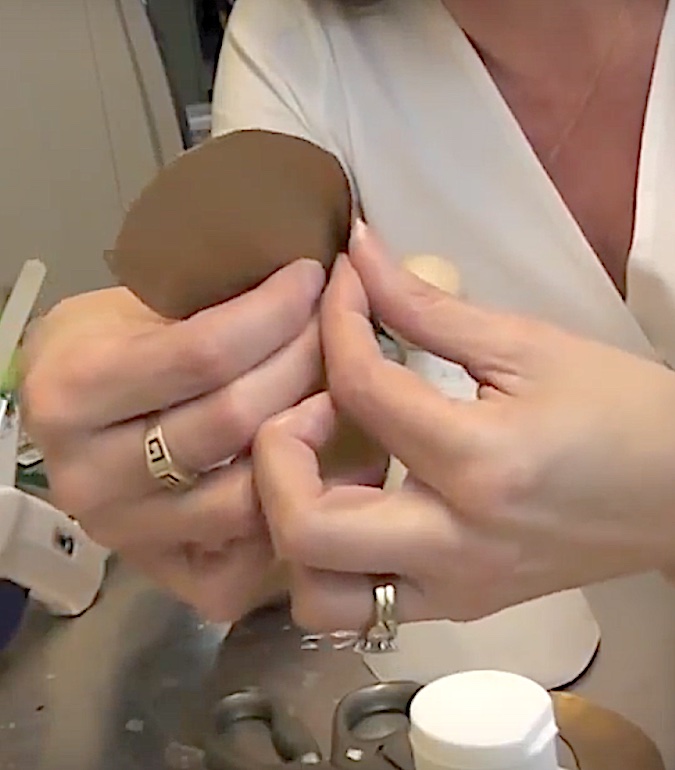 Step 8
Cut two "L" shaped pieces from the leftover scraps, for the arms. Paint both sides white. Allow it to dry.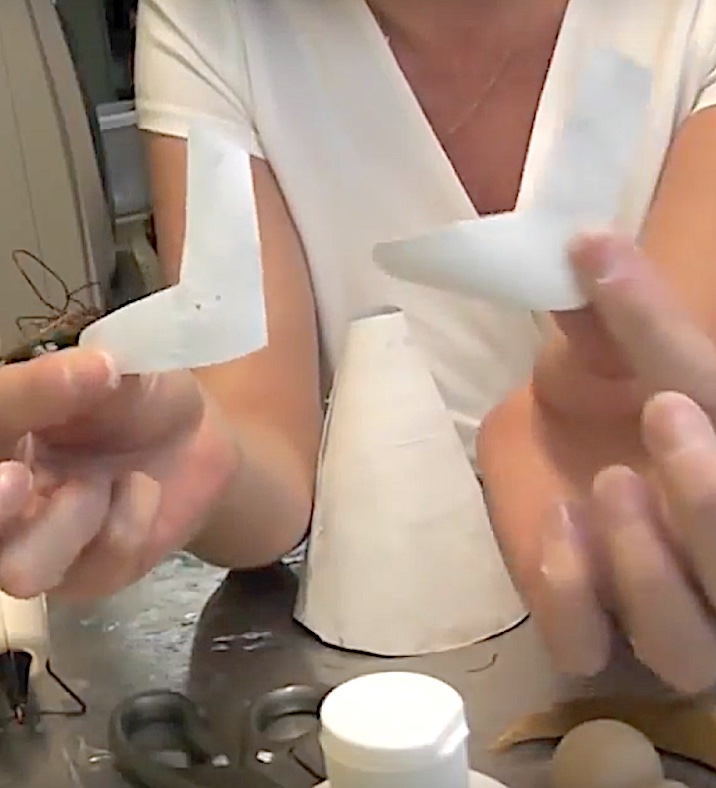 Step 9
Glue on arms and then glue hands together to make her look like she is praying.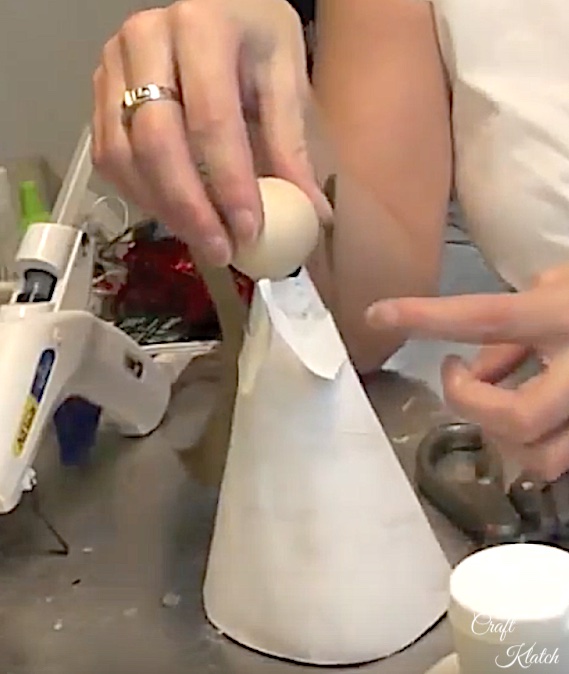 Step 10
Draw eyes and mouth on the face of the angel tree topper, with the permanent marker.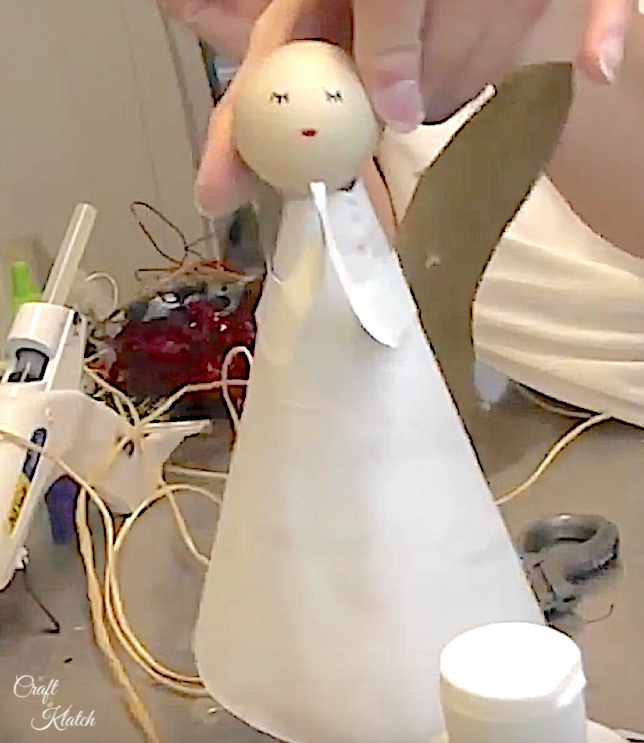 Step 11
Decide how long you want the hair. Then, cut it and glue it into place.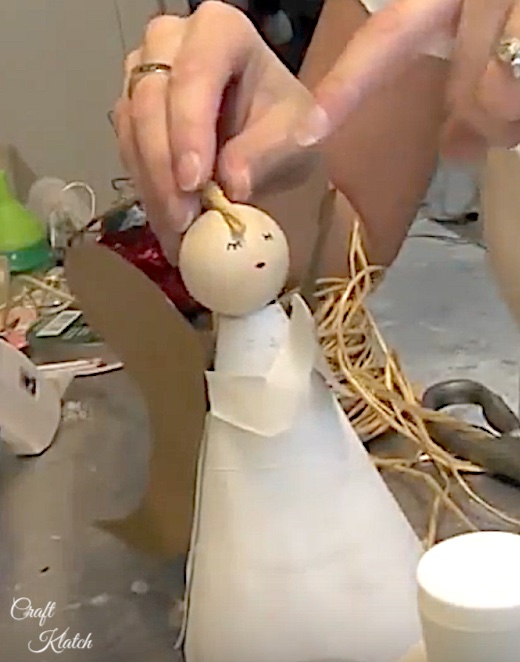 Step 12
To make the halo, you need wire. Twist the wire around something circular, to make the round shape. Twist the end together and leave a tail. Bend into an "L" shape. Run a thin bead of hot glue around the top of the halo and sprinkle with gold glitter. Hot glue halo to the back of the head – trying to hide the end in the hair or a piece of hair on top of the glue.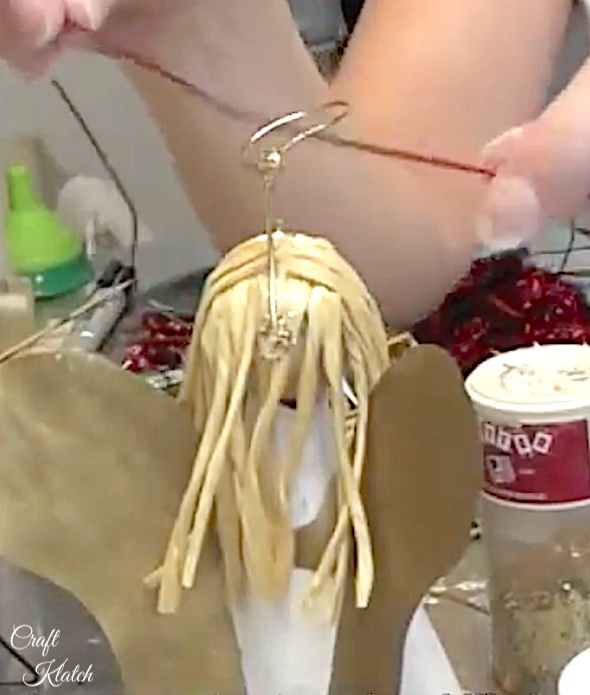 Step 13
Add the finishing touches. Tie a ribbon around the waist. Glue some ribbon or trim around the neck – I did that to hide the hot glue. Paint the hands a flesh color!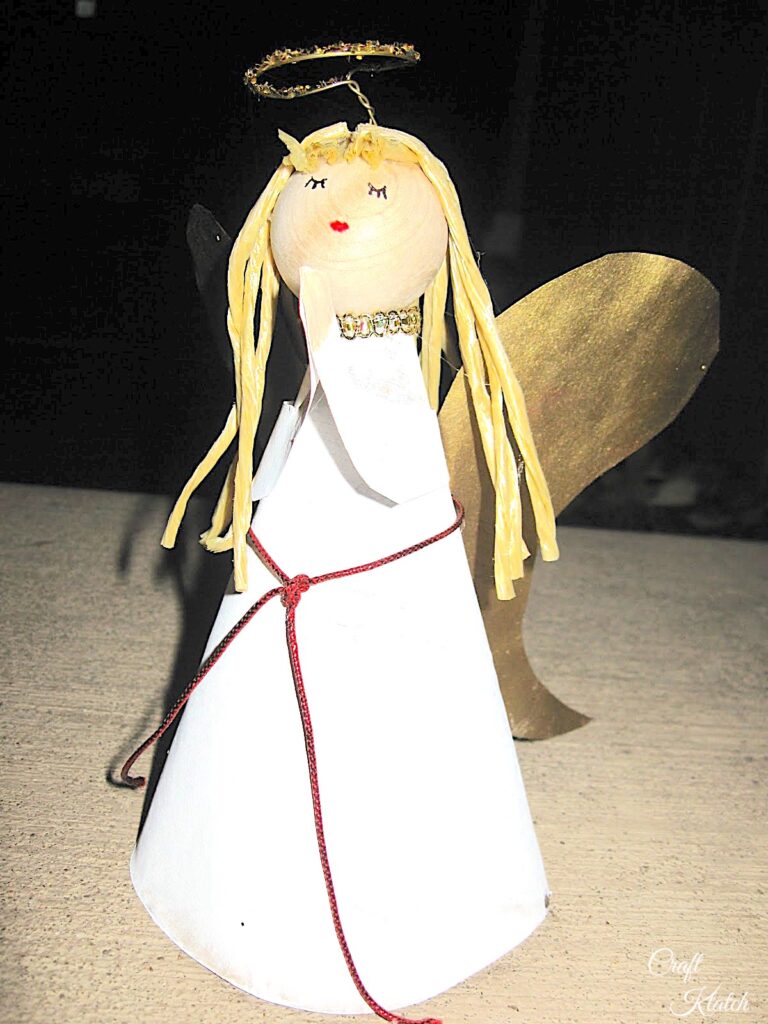 TIP: If you want to make her more sparkly or if you need to cover up any hot glue, use glitter and make it look like it was on purpose!
She was designed to be a tree topper…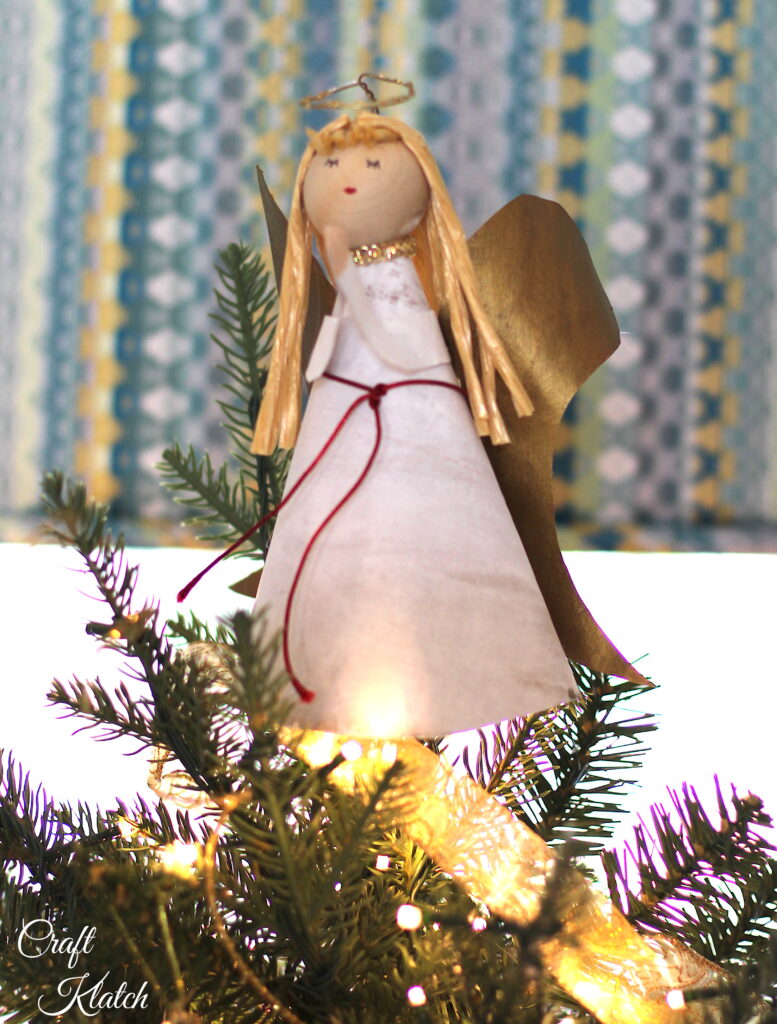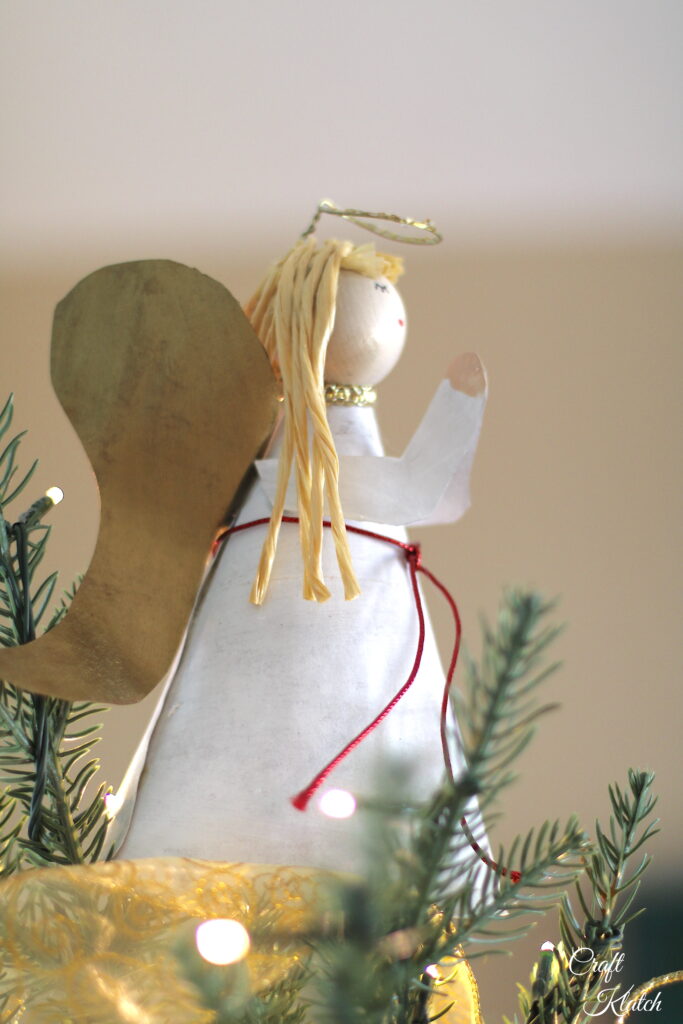 …but I usually use her as Christmas decorations with the Whimsical Feather Boa Christmas Tree and another angel bell that was given to me years ago by my aunt who has long since passed.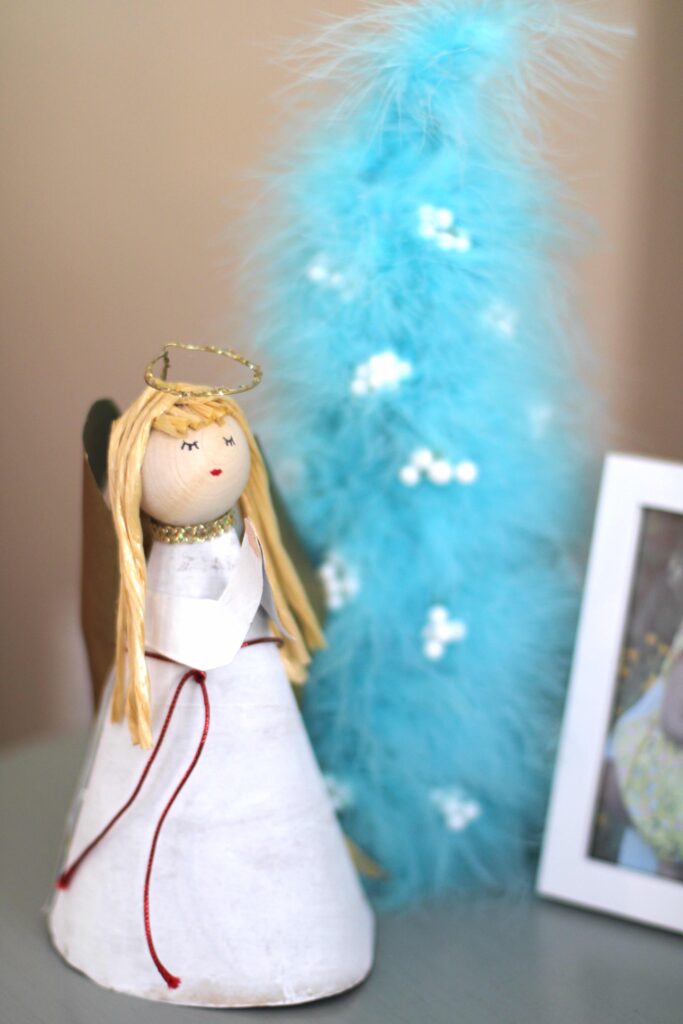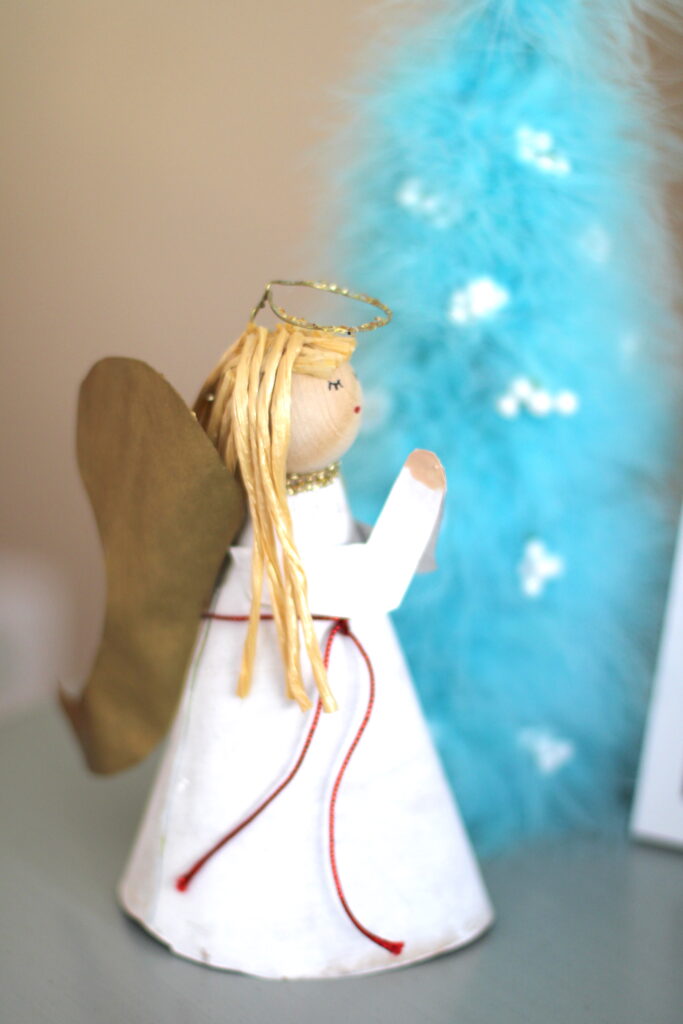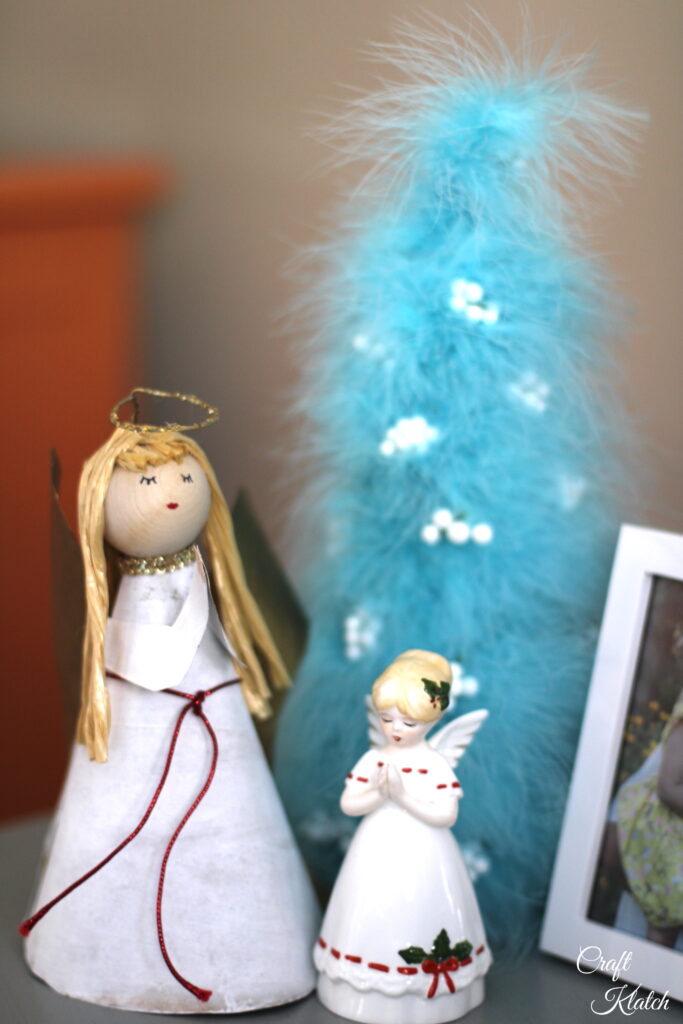 I hope you like it and thank you Alyssa for challenging me!
If You Want Some Other Fun Angel & Christmas Crafts…
If You Love Angel Tree Toppers…
If you love angel Christmas tree toppers but don't necessarily want to make one, here are some fun and beautiful alternatives!

Be sure to PIN IT for later!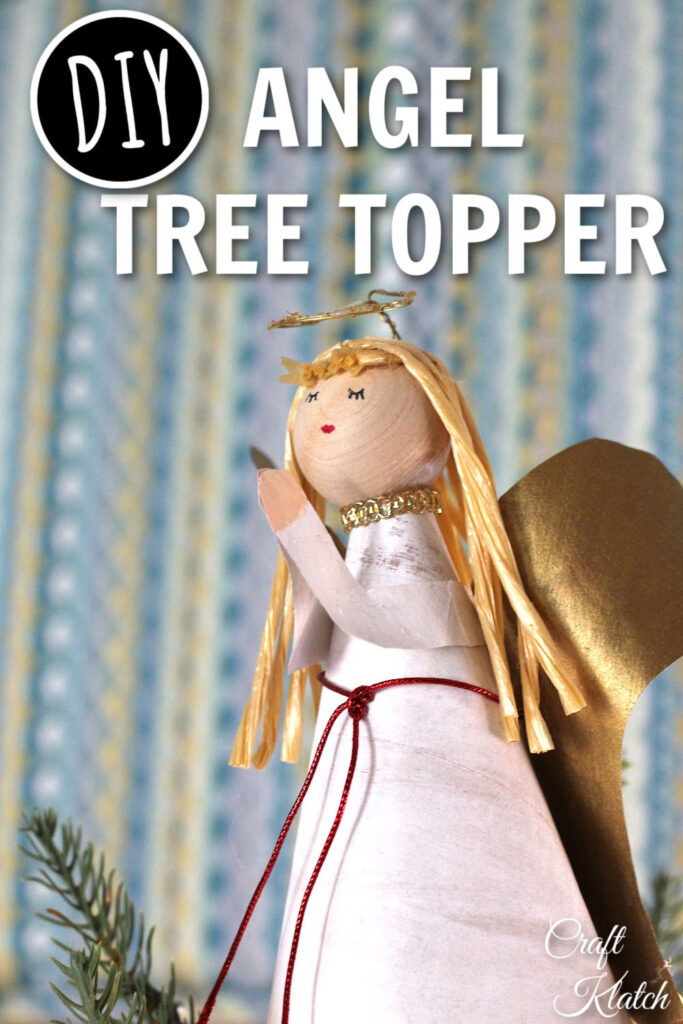 Remember: Life's too short not to shimmer, so grab your glue gun and your glitter!™ Stay safe!
Merry Christmas!
Mona