Here is a fun and functional craft that involves recycling and would make a perfect gift for the teacher in your life! The great part of this pencil vase is if someone forgets a pencil, they can just pull one out!
Fun Back To School Projects
If you want other fun back to school projects, I've made a few!
Supplies You Will Need To Make The Pencil Vase
*This blog uses affiliate links. As an Amazon Associate I earn from qualifying purchases.
Here is the Quick Video Tutorial on How to Make the Pencil Vase
You can find the full video tutorial at the end of this post, which has extra explanation!
Directions for the Pencil Vase

Step 1
Put a rubber band around the container you will be using for the pencil vase.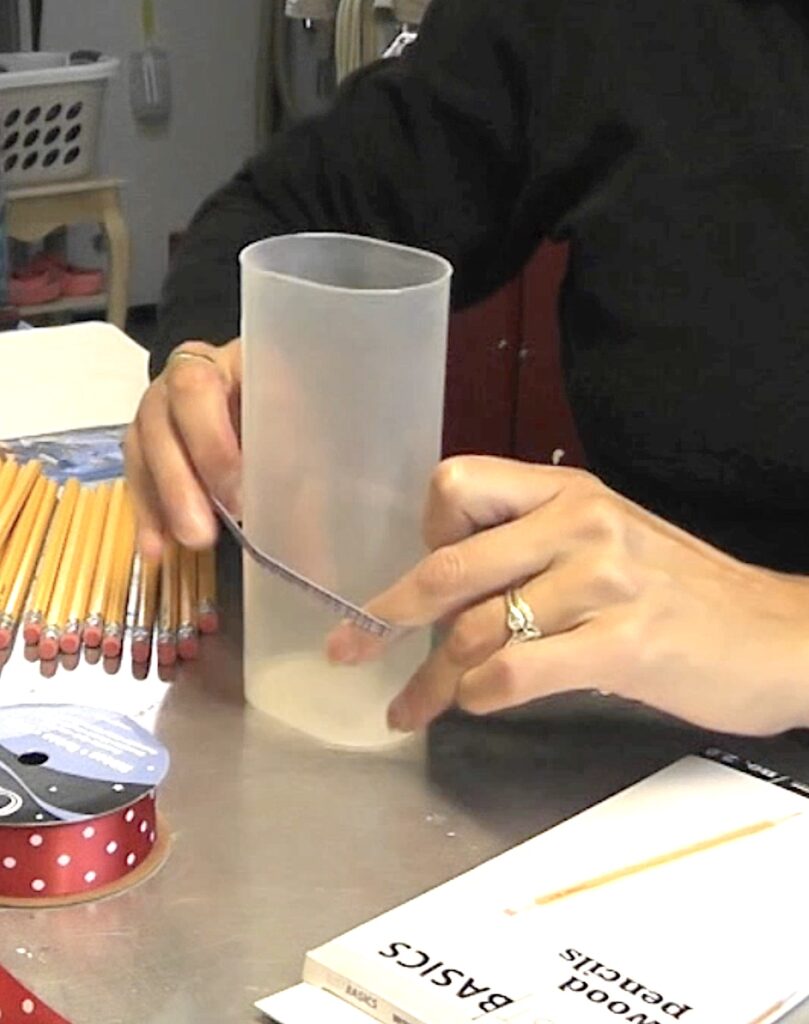 Step 2
Take pencils and put them between the container and the rubber band.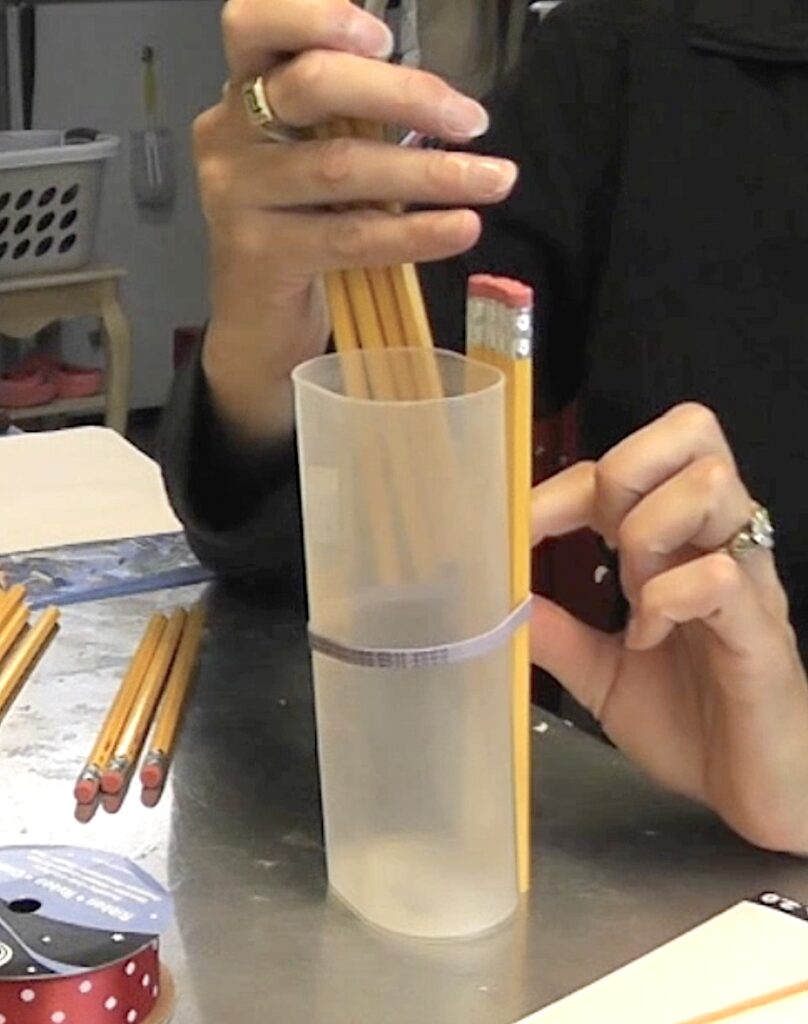 Step 3
Tie a ribbon around the pencils to hide the rubber band.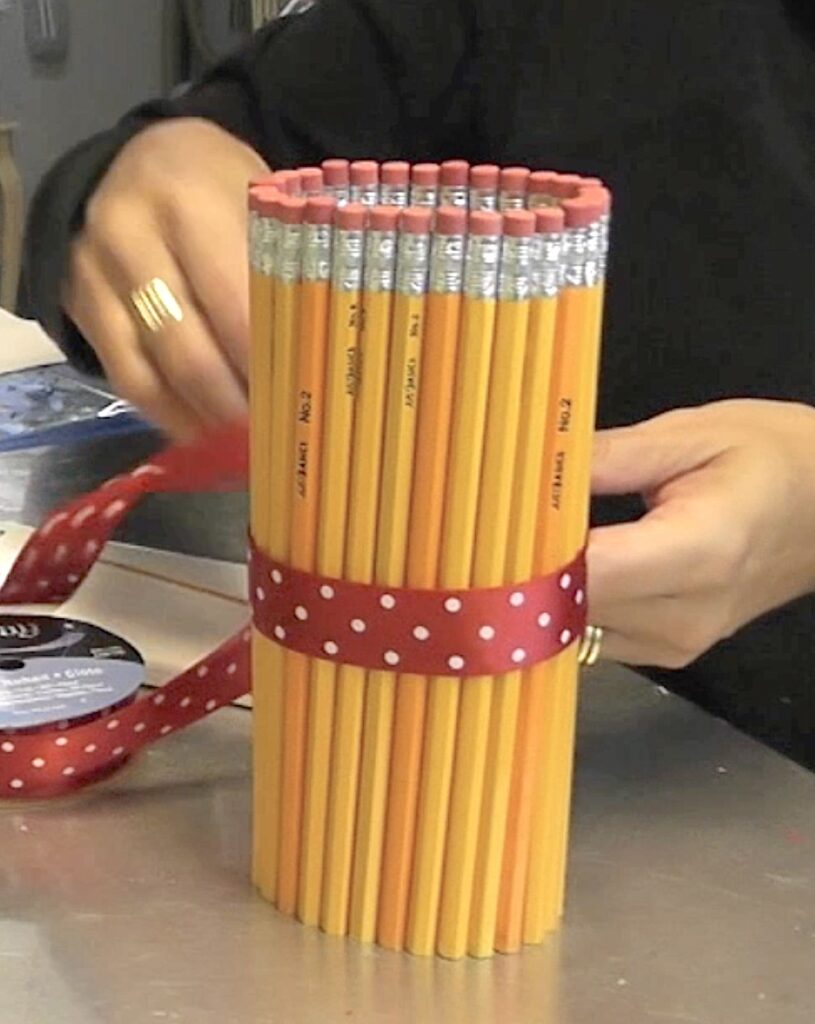 TIP: If your pencils aren't stable and won't stand straight, put a small dab of hot glue on three or four pencils and glue them to the container. That will keep the other pencils standing straight!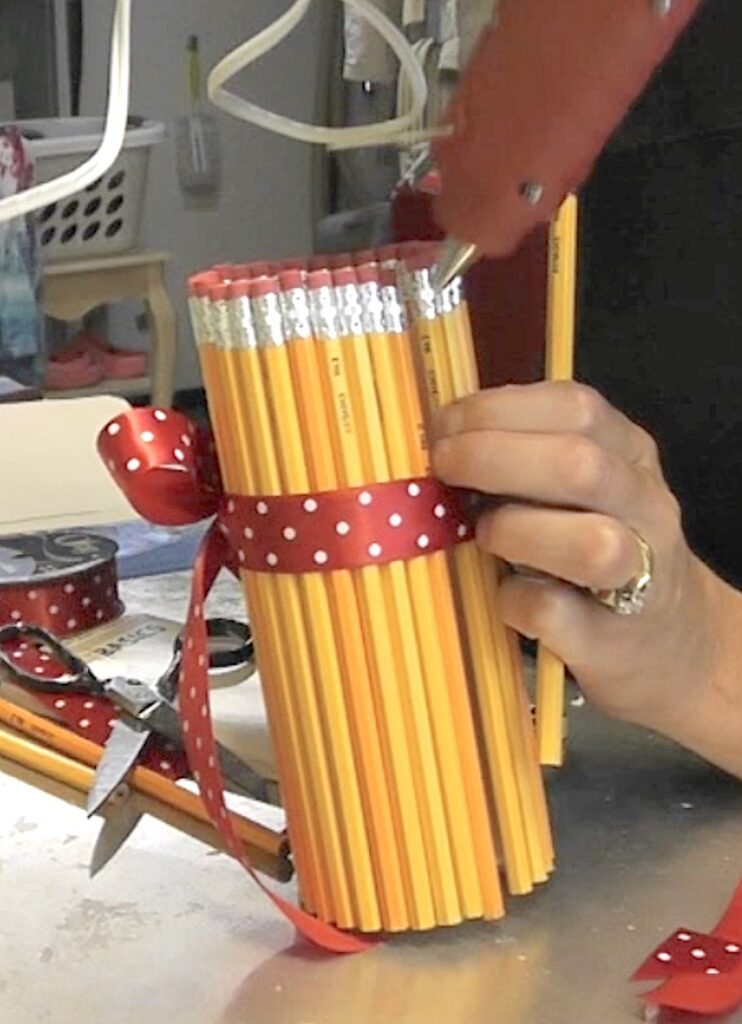 That's it!
Have fun with it! I'd LOVE to see what you make! Be sure to share it over on my Craft Klatch Facebook Group! It's Free! ❤️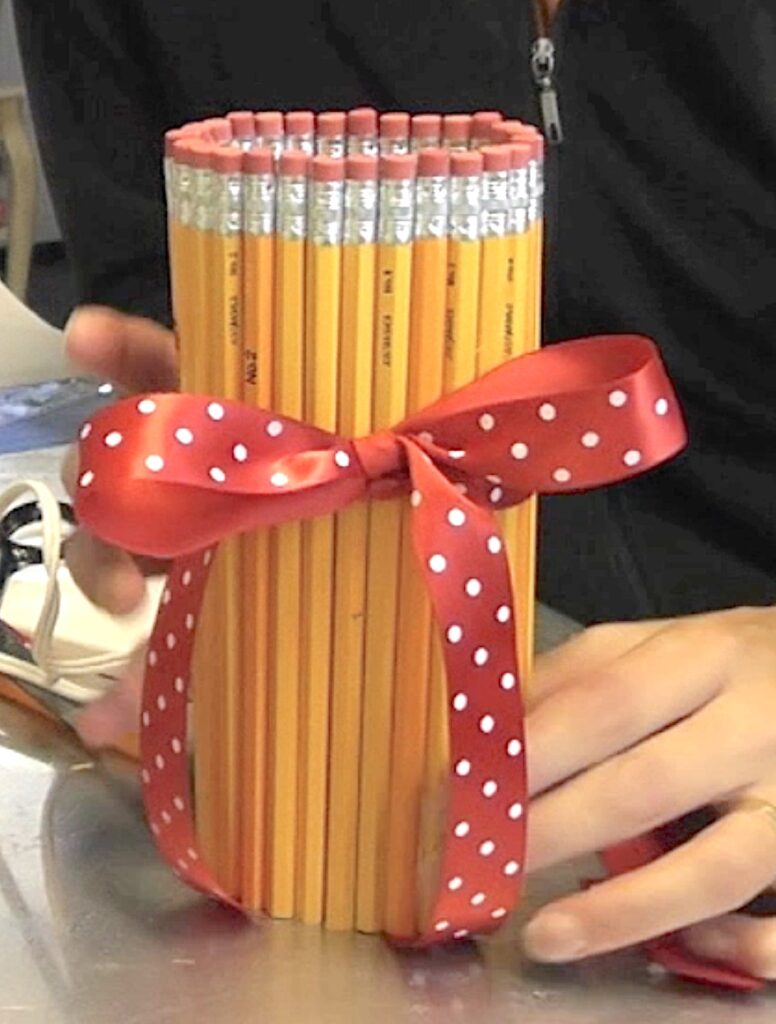 Remember to PIN IT for later!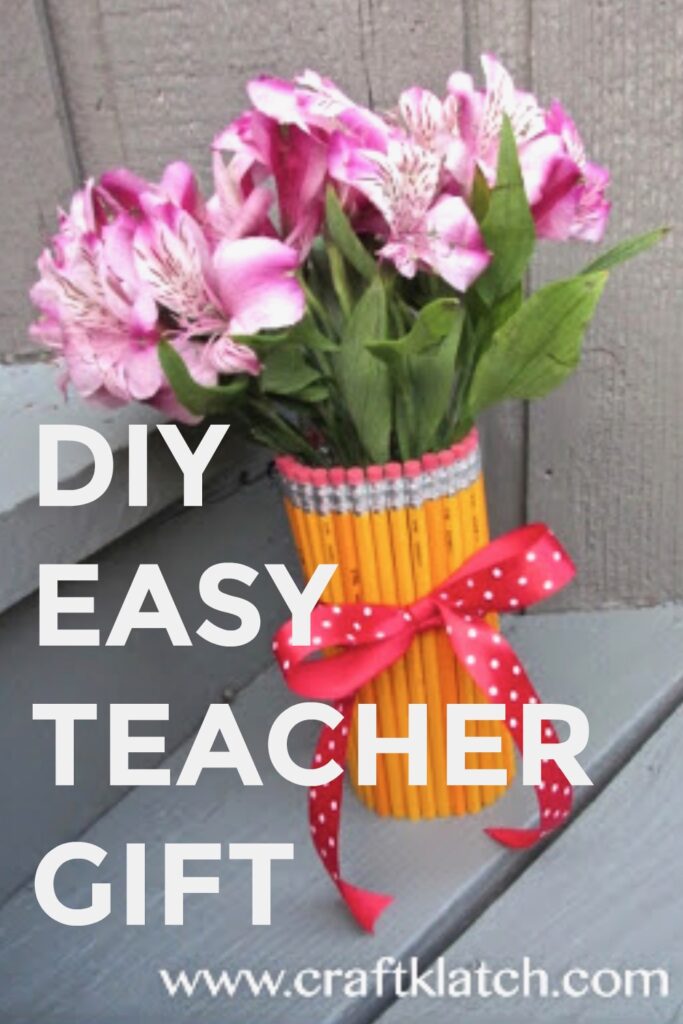 Other Fun Pencil Gift Ideas!
Who knew pencils could be so much fun! They make great back to school gift ideas, but some of these would look great as home decor in your house and mine!!!

Remember: Life's too short not to shimmer, so grab your glue gun and your glitter!™ Stay safe!
Mona
Full Video Tutorial