Do you love a good bundt cake?
I love the look of bundt cakes and the taste of bundt cakes! I have a few favorite bundt cake recipes too! Did you know…there is even a shop called Nothing Bundt Cakes!
So clever!
But how about something a little different….like bundt cake Christmas candle holders!
WHAT?!?!
That's right, bundt cake Christmas candle holders that look good enough to eat! But you can't!

Are you a crafter? Be sure to join my DIYs & Crafts: Creating with Craft Klatch Facebook Group, so you can share your creations and ask for advice! It's Free!!
So I'm making them for Christmas, but think wedding centerpieces, Easter centerpieces, really they can be customized for any holiday centerpiece!
Bundt Cake Candle Holders Video Tutorial
Here is the quickie version of the bundt cake candle holders but you can see the FULL VERSION with detailed directions at the end of this post.
Supplies For Christmas Cake Candle Holders
Christmas Bundt Cake Candle Holder Directions
Step 1
Mix the amount of resin you will need. I mixed 8 ounces for this project. You will add white and brown pigment until you get the desired cake batter color.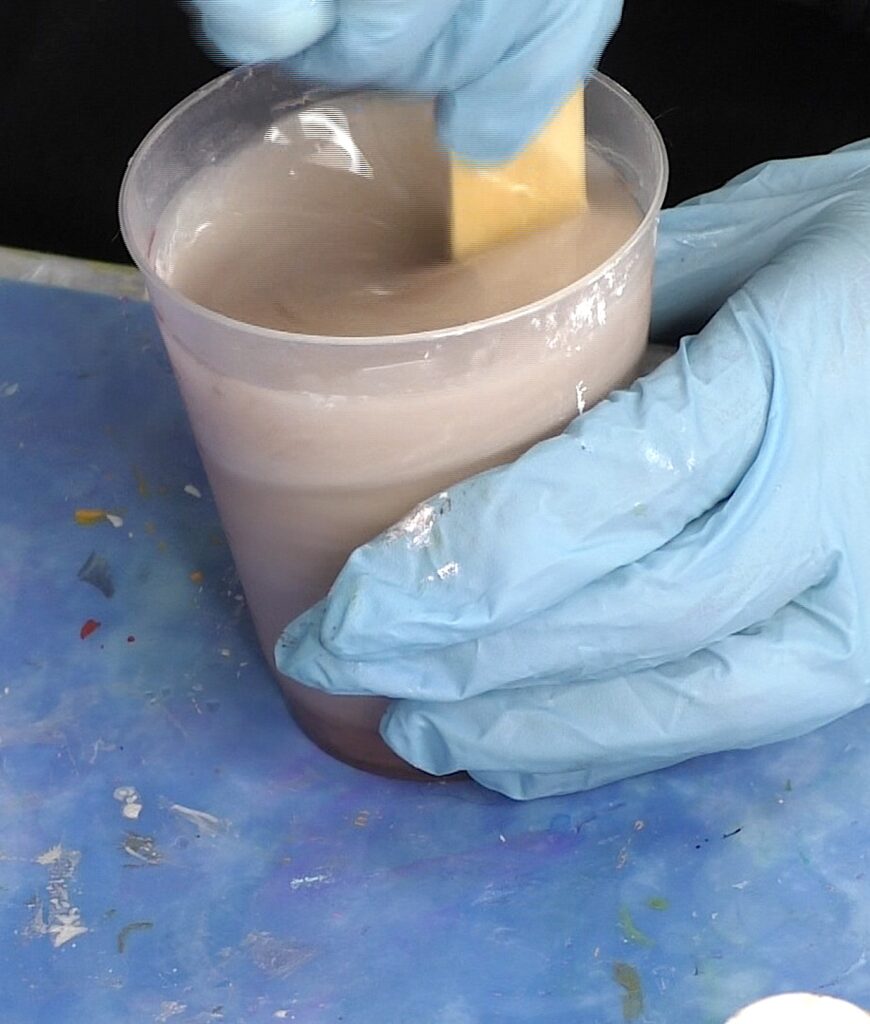 Step 2
Pour the mixed resin into the mold cavities. Use a lighter to pop the bubbles and let the resin cure for a minimum of 12 hours.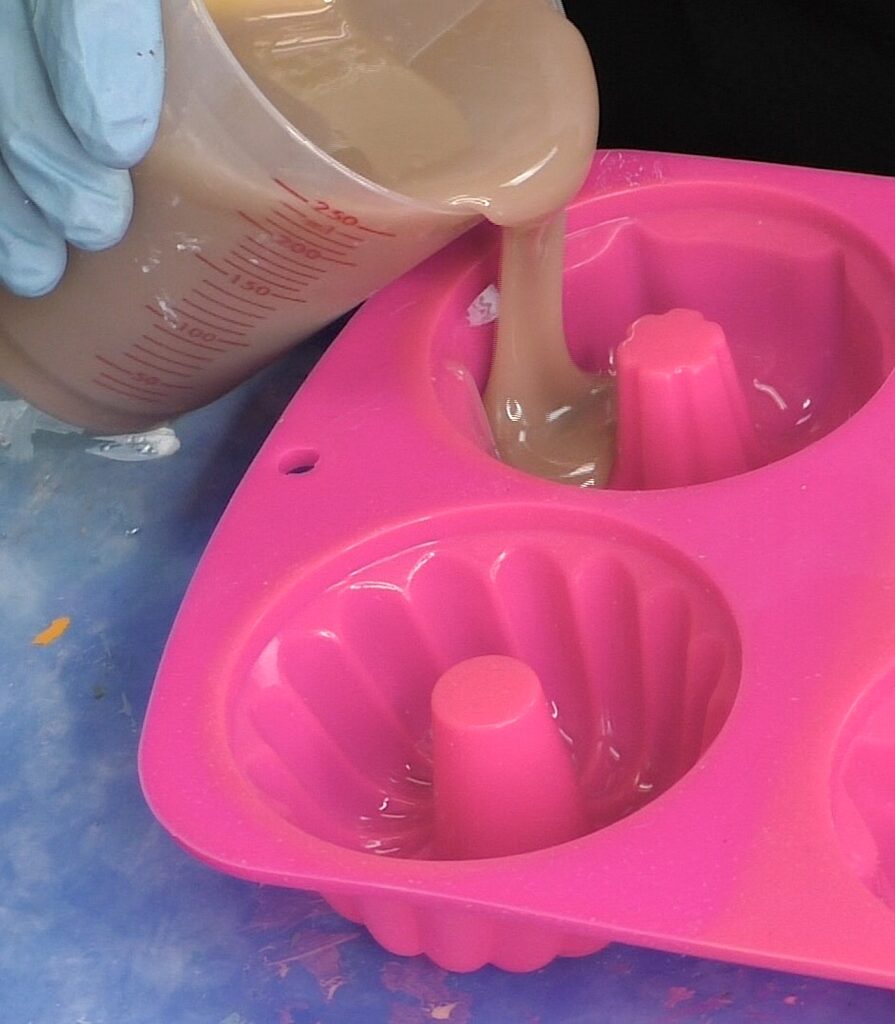 Step 3
Once cured, remove the mini bundt cakes from the mold and use dimensional fabric paint to make the frosting for the cakes.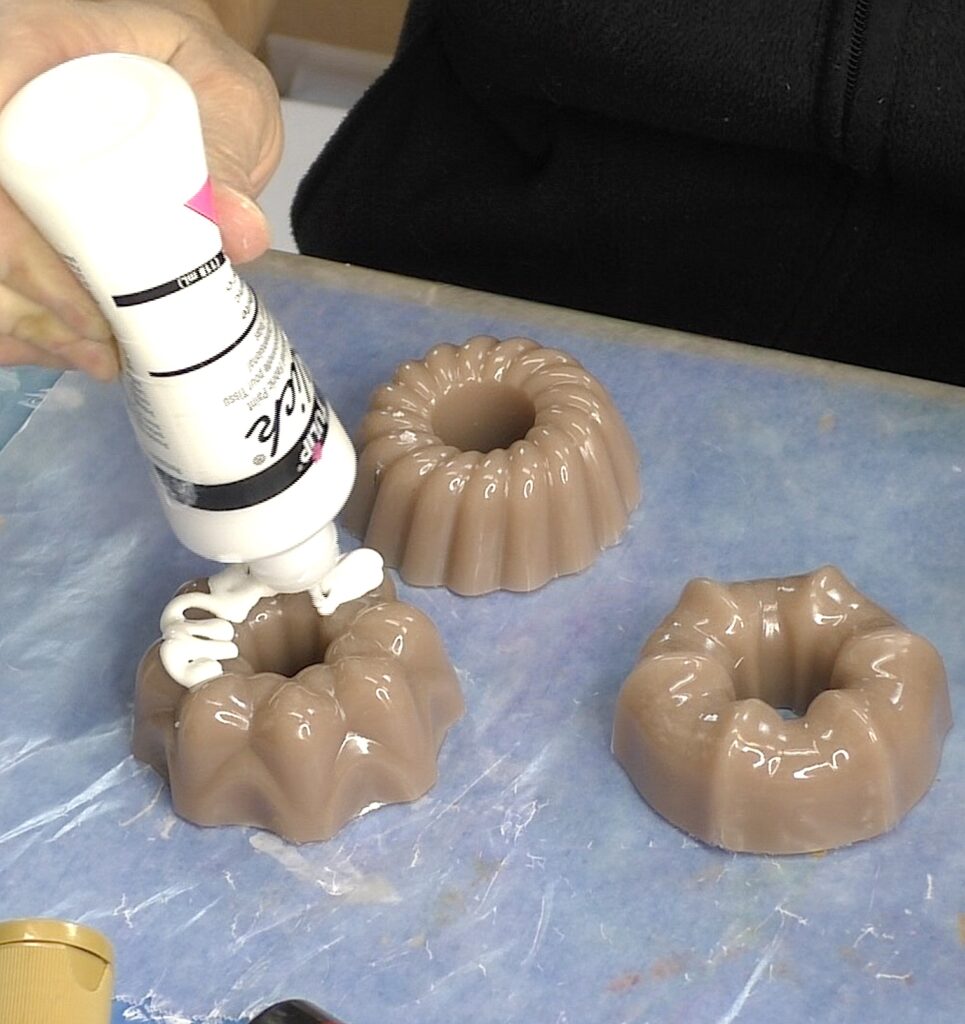 You can make them any color you want!
Step 4
Add bugle beads to look like sprinkles decorating the bundt cake.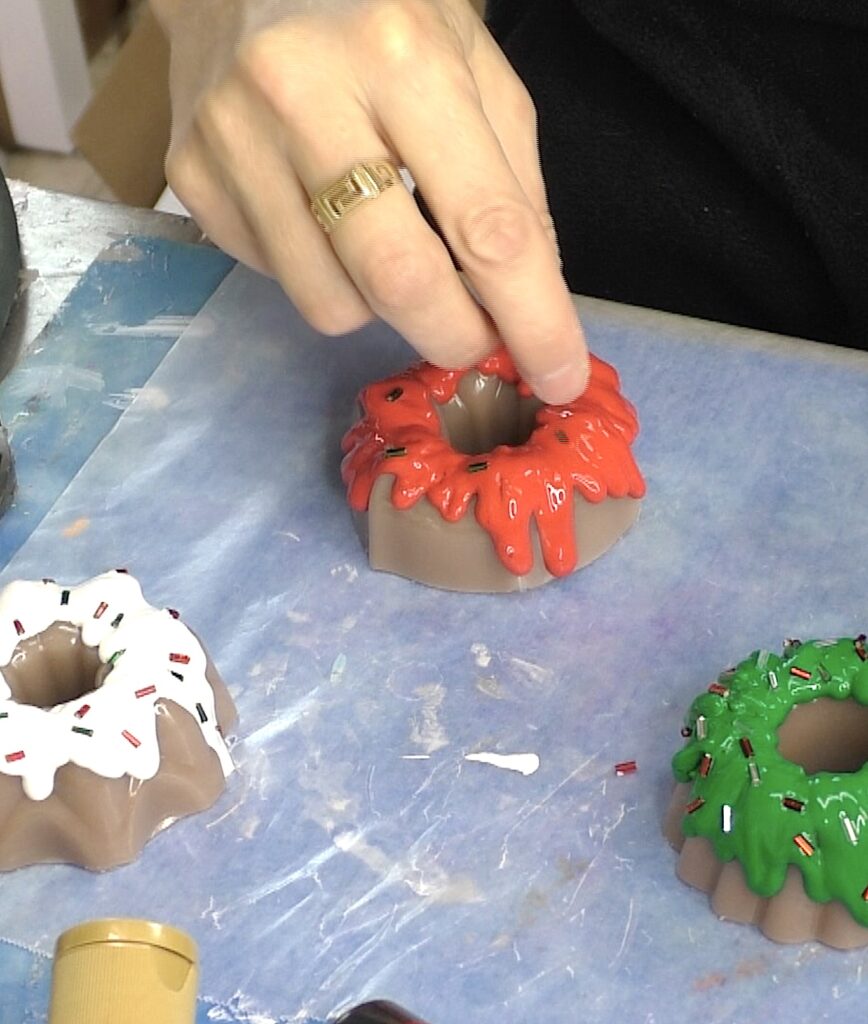 Step 5
Because these are Christmas bundt cakes, I thought a holly sticker would be a nice touch.
Step 6
Add some tapered candles and you have mini Christmas bundt cake candleholders for your holiday centerpiece!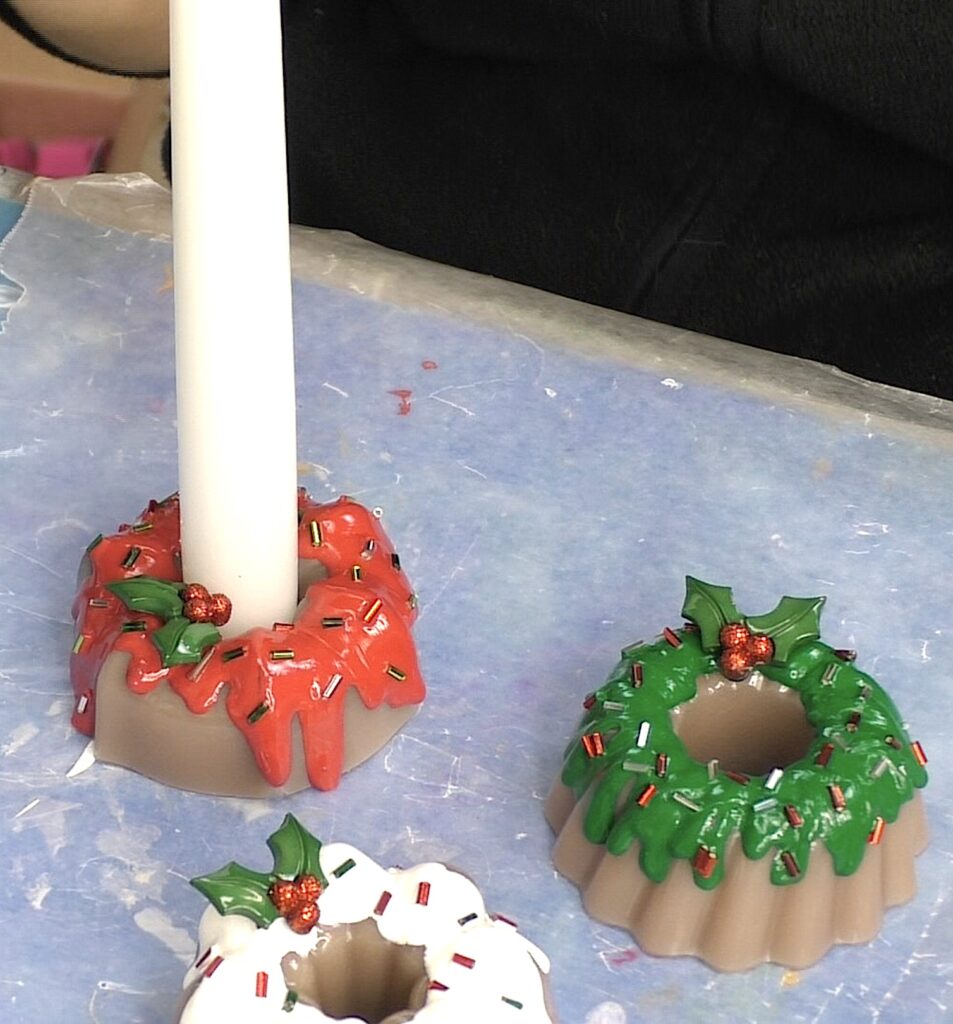 Have fun with it! I'd LOVE to see what you make! Be sure to share it over on my Craft Klatch Facebook Group! It's Free! ❤️
Be sure to PIN IT for later!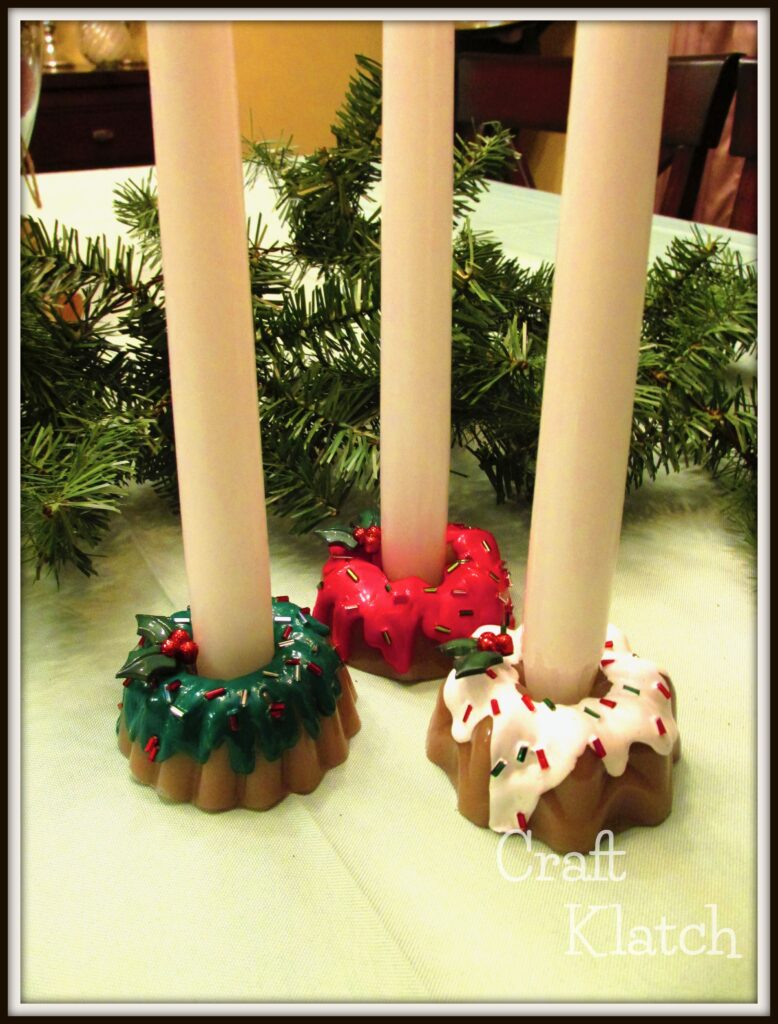 Other Light Up Christmas Decorating Ideas
If you love things that light up, especially for holiday decorating, then I have some fun DIY Christmas decorations for you!
Beautiful Christmas Bundt Cakes for Decorations!
We all know the holidays are crazy hectic and though you might want to make some handmade Christmas decorations, sometimes time just doesn't allow for it. So…here are some great items you can buy and decorate with instead!
FYI: You can't eat ANY of these!!!! I can't believe how beautiful they are!

Light Up Christmas Centerpieces
In case you are thinking you'd like a beautiful light-up centerpiece that has nothing to do with dessert, here are some great options!

As Promised…Full Version of the Bundt Cake Candle Holders!
Here is the full version of the video, with all the details that should answer all of your questions!
Thanks for stopping by!
Remember: Life's too short not to shimmer, so grab your glue gun and your glitter!™ Stay safe!
Mona