I have been asked to make a DIY pizza craft in the form of a coaster for a while now. I finally did it!
Supplies You Will Need
*This blog uses affiliate links. As an Amazon Associate I earn from qualifying purchases.
Resin

When deciding on which resin to use for your coasters, you need to keep in mind whether you want it just for cold cups or for hot as well.

If only for cold drinks, you can be flexible and use whatever brand you like:
If you want it to work for both hot and cold drinks, you need to look for a heat resistant resin, like these:

FX Poxy

 ~ According to the manufacturer, this one is heat resistant to 500° F.
DIY Pizza Craft Video Tutorial
DIY Pizza Craft Directions
1. Mix half of the brown package of clay with half of the tan package of clay. Mix well until you get a uniform color.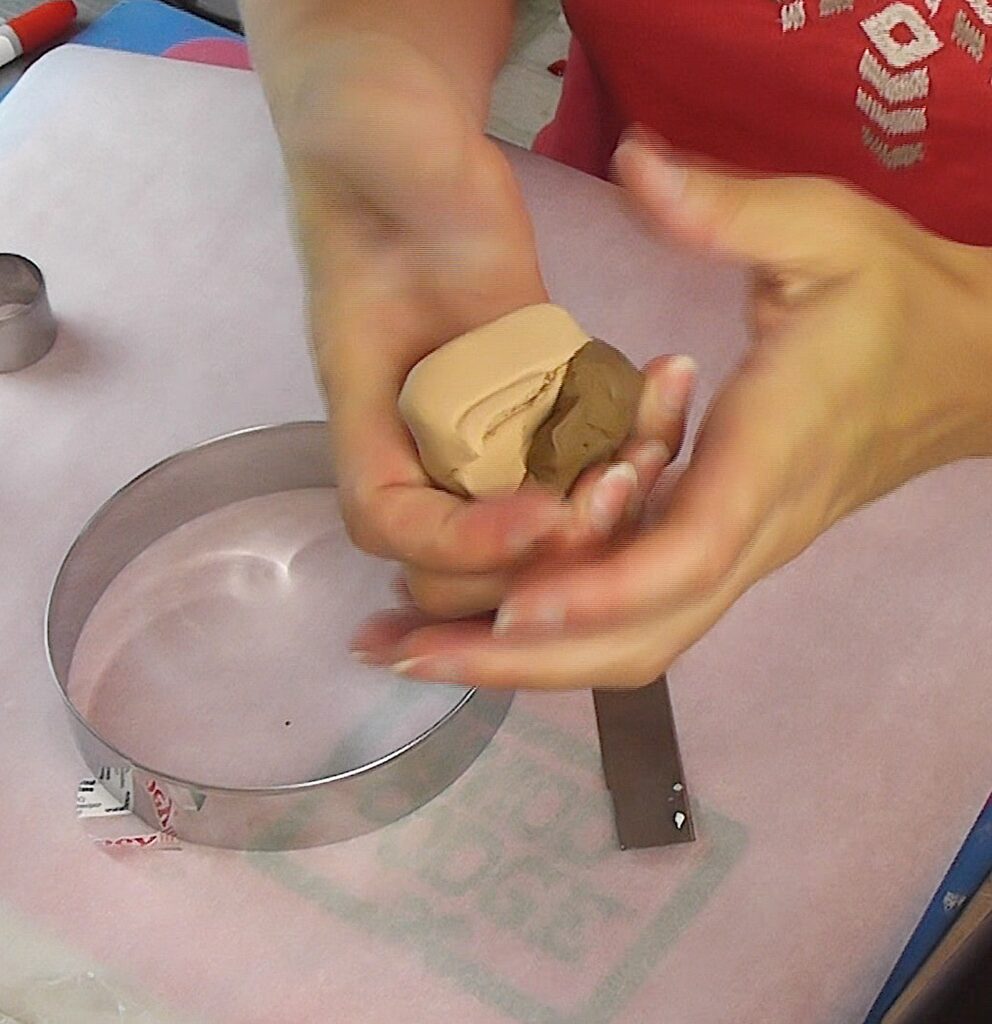 2. Roll out the clay and cut with the large cookie cutter. This will give you the base of the pizza.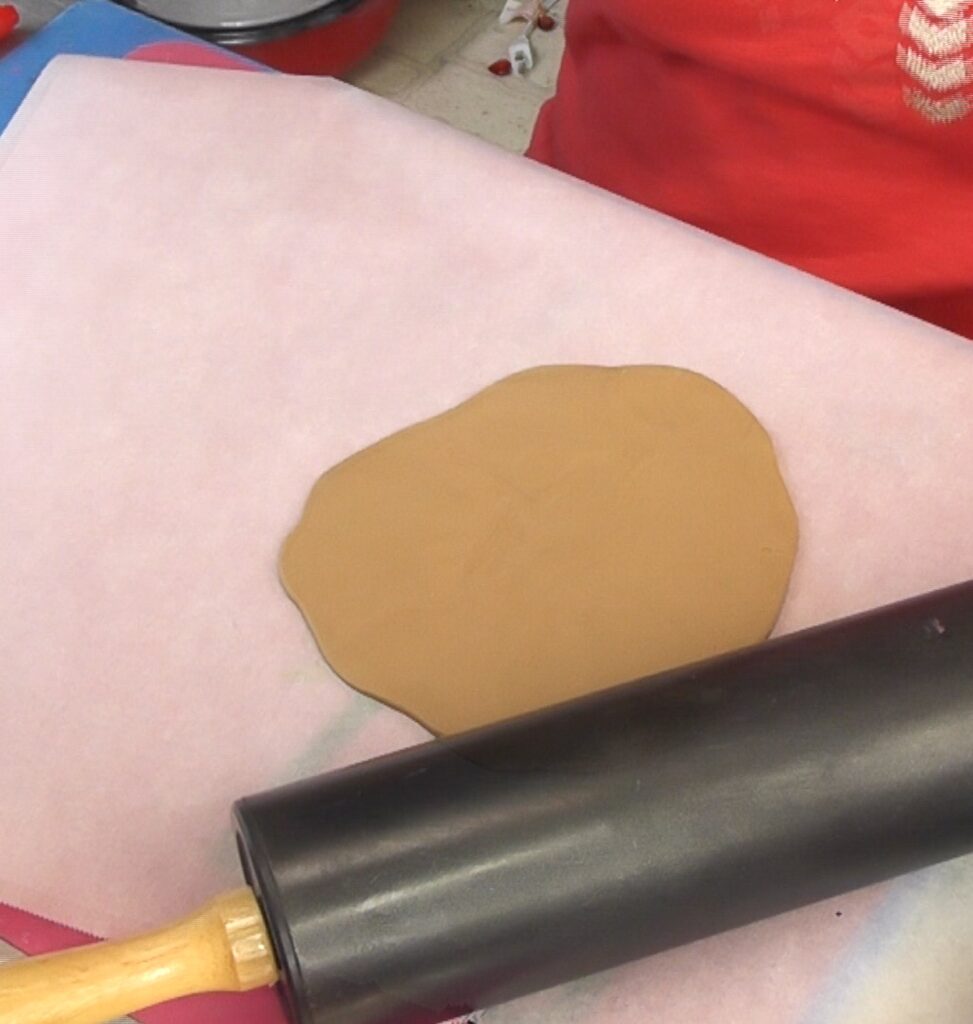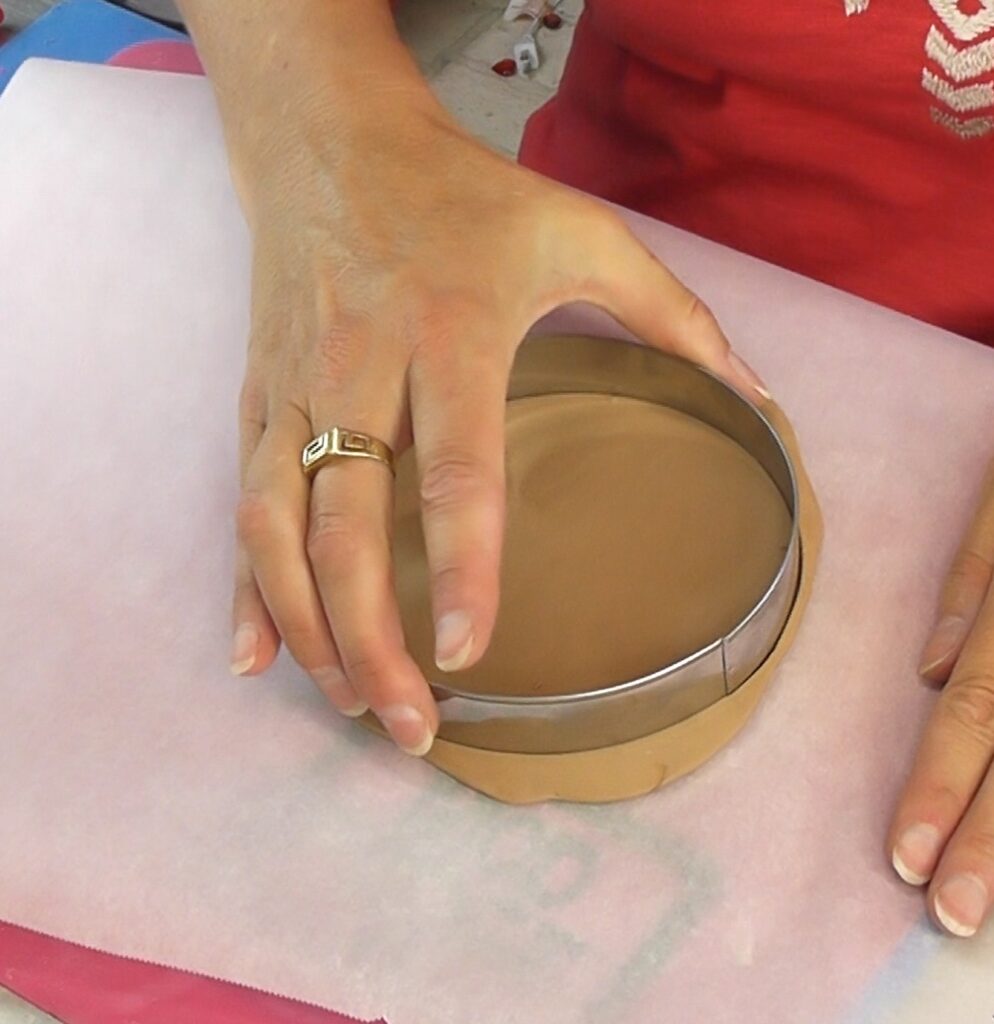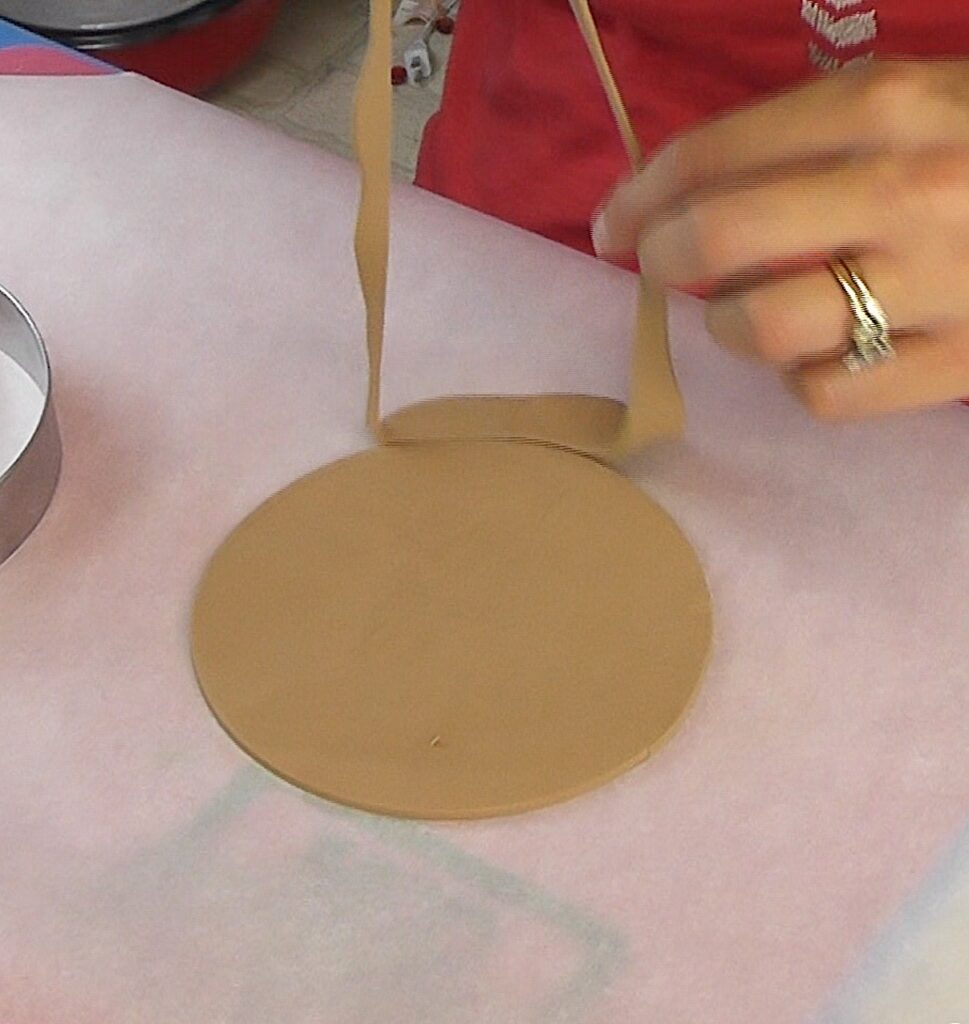 3. With the excess, roll it into a snake and create the crust around the edge. Smooth it all together. You want to make sure you have a lip that will allow the resin to stay in place when you pour it later, so make sure the crust does not have any holes.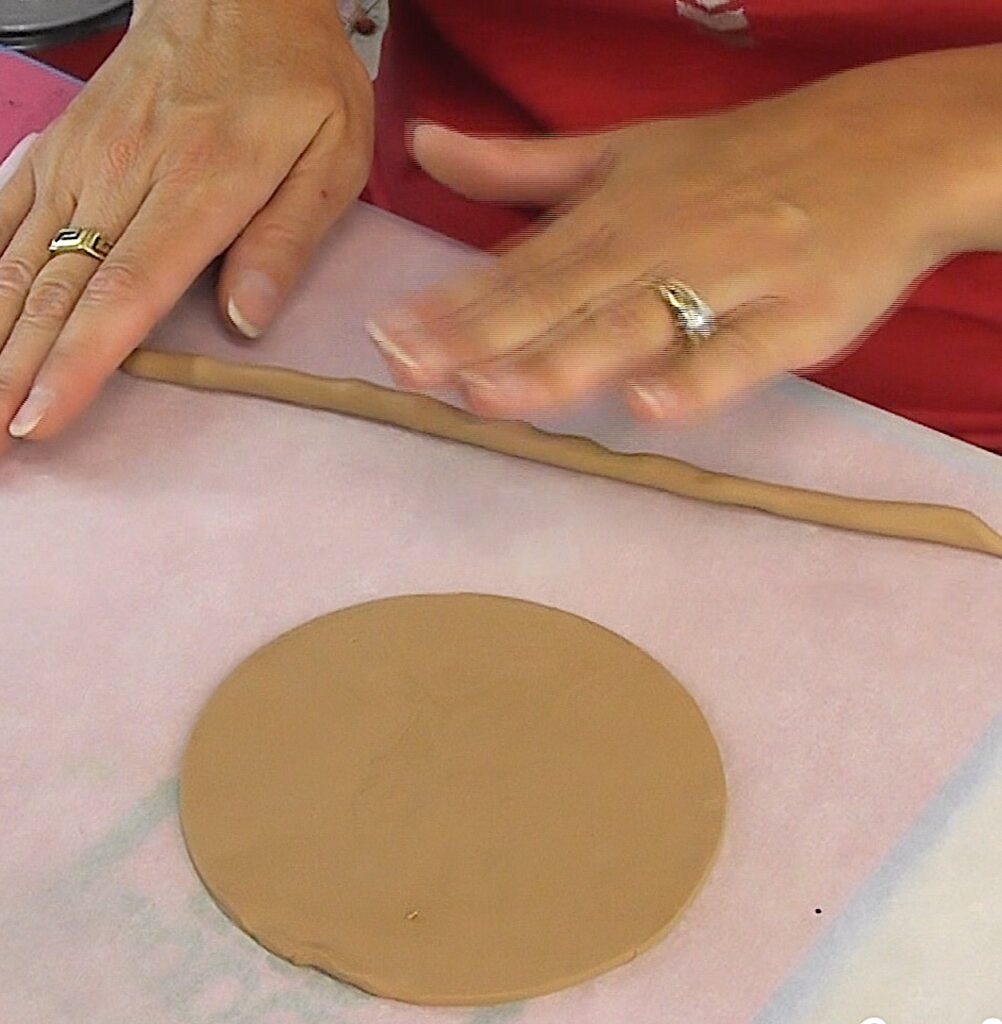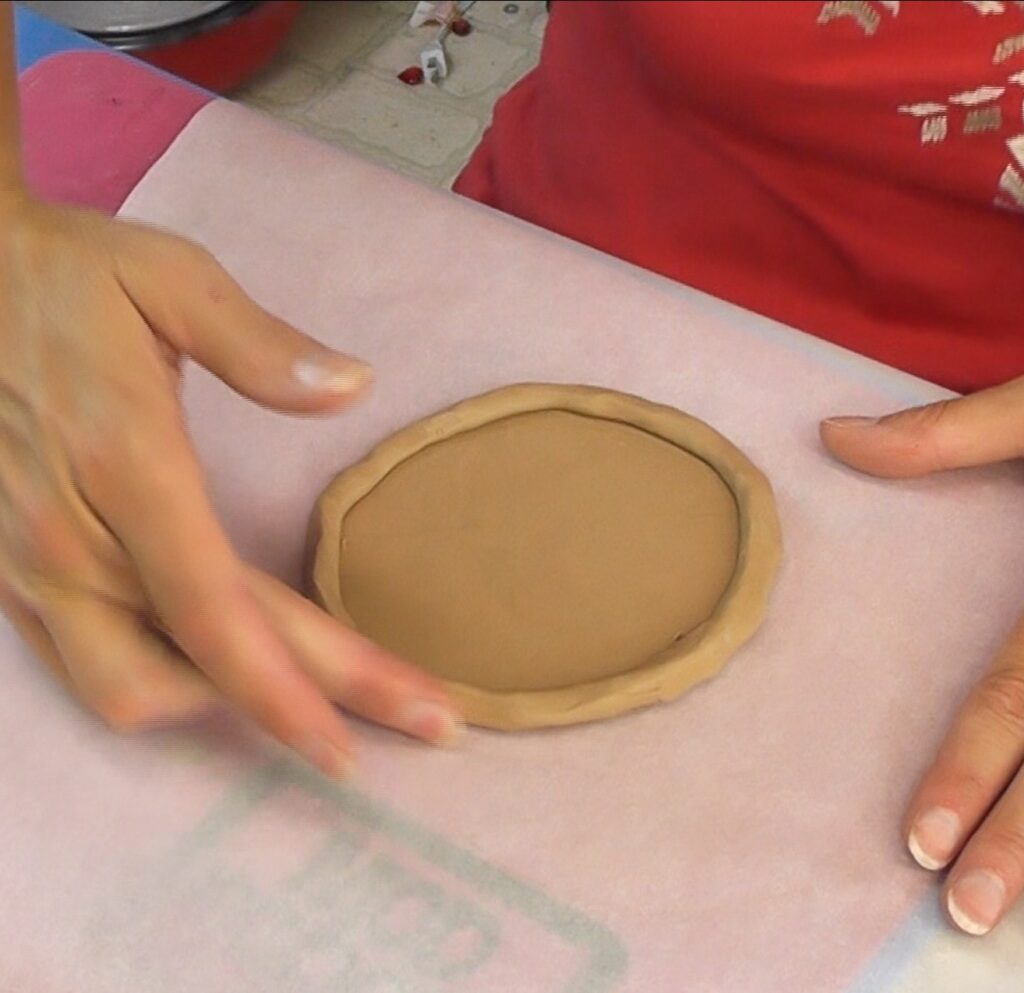 4. Roll out the red and use a small round cookie cutter to make the pepperoni.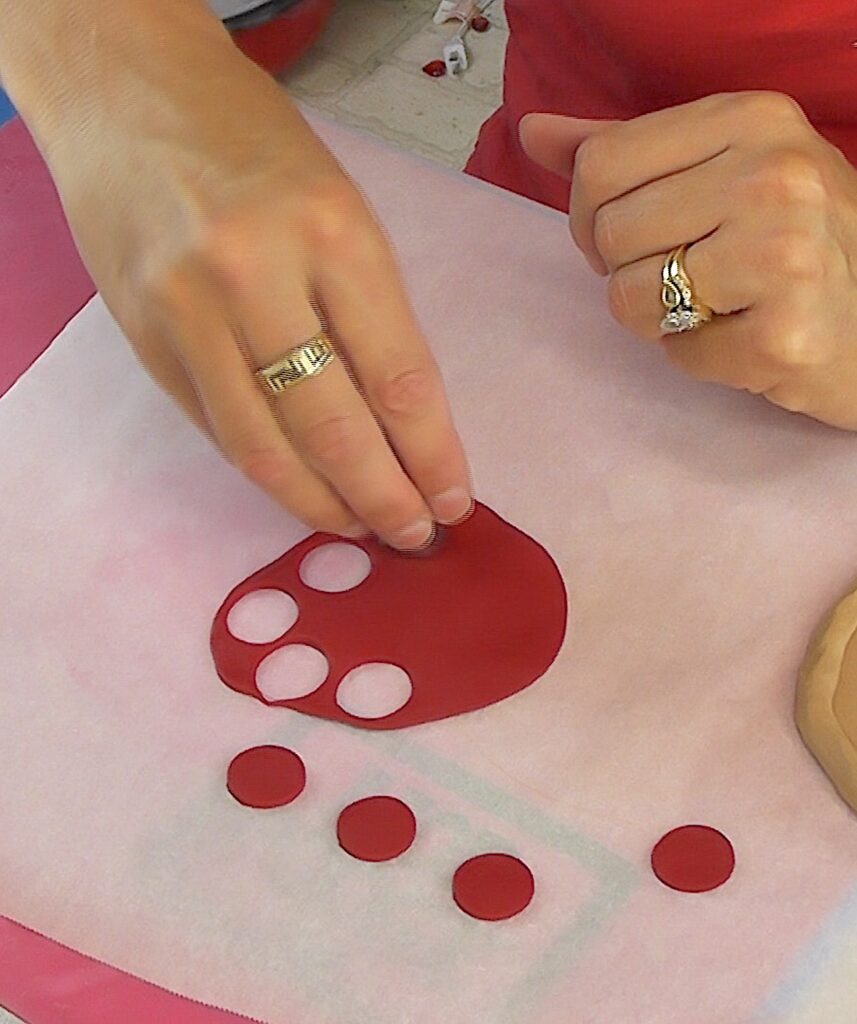 5. Use a craft knife to shave off small pieces of the glow in the dark clay to create the cheese.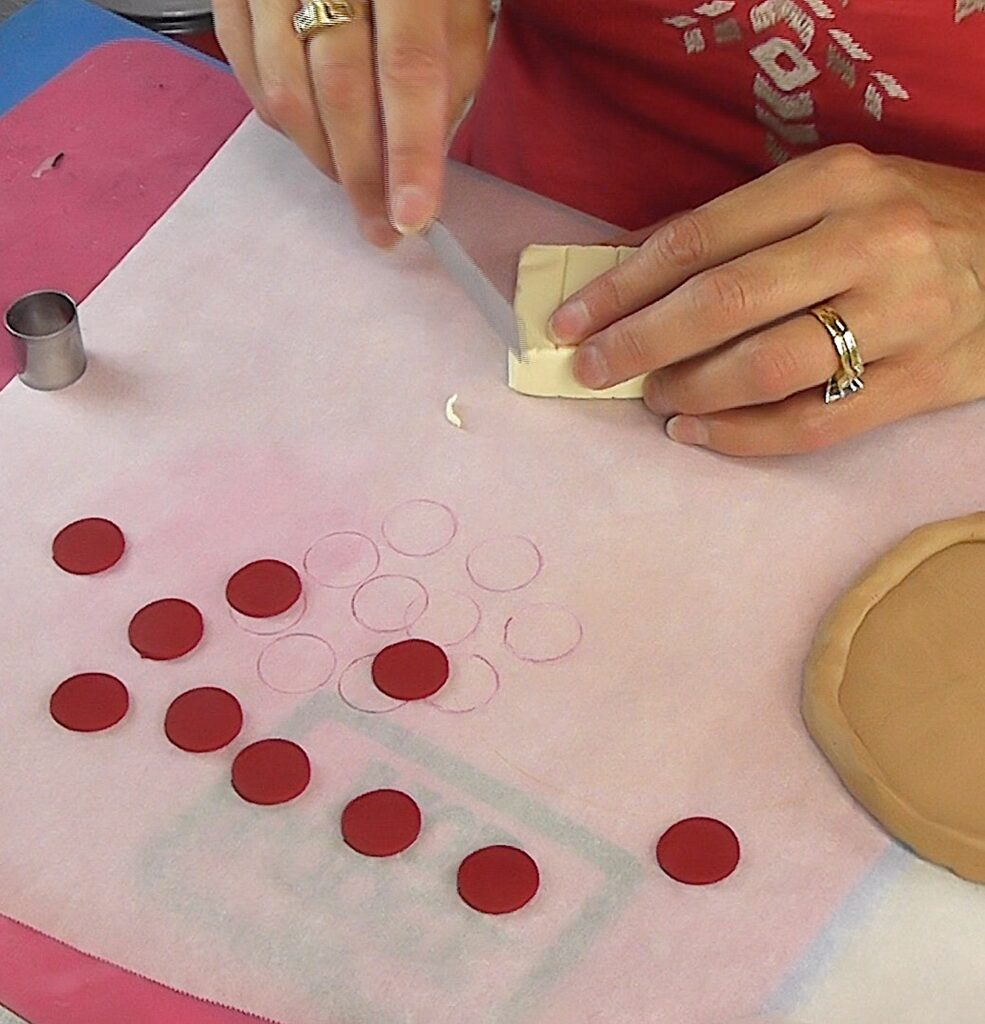 6. Texture the pepperoni. Bake all the different clay pieces, according to your clay package directions. Allow it to cool.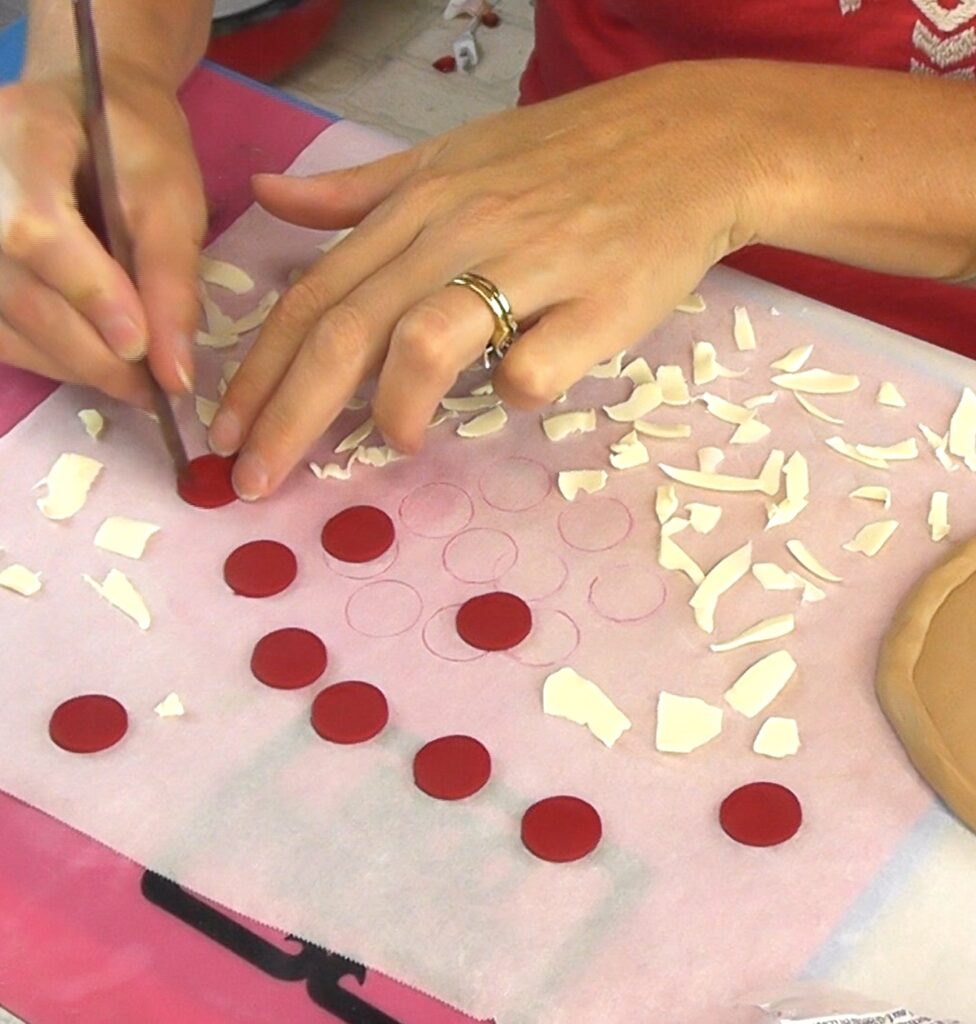 7. Paint red paint on the crust, to make it look like pizza sauce. Allow it to dry.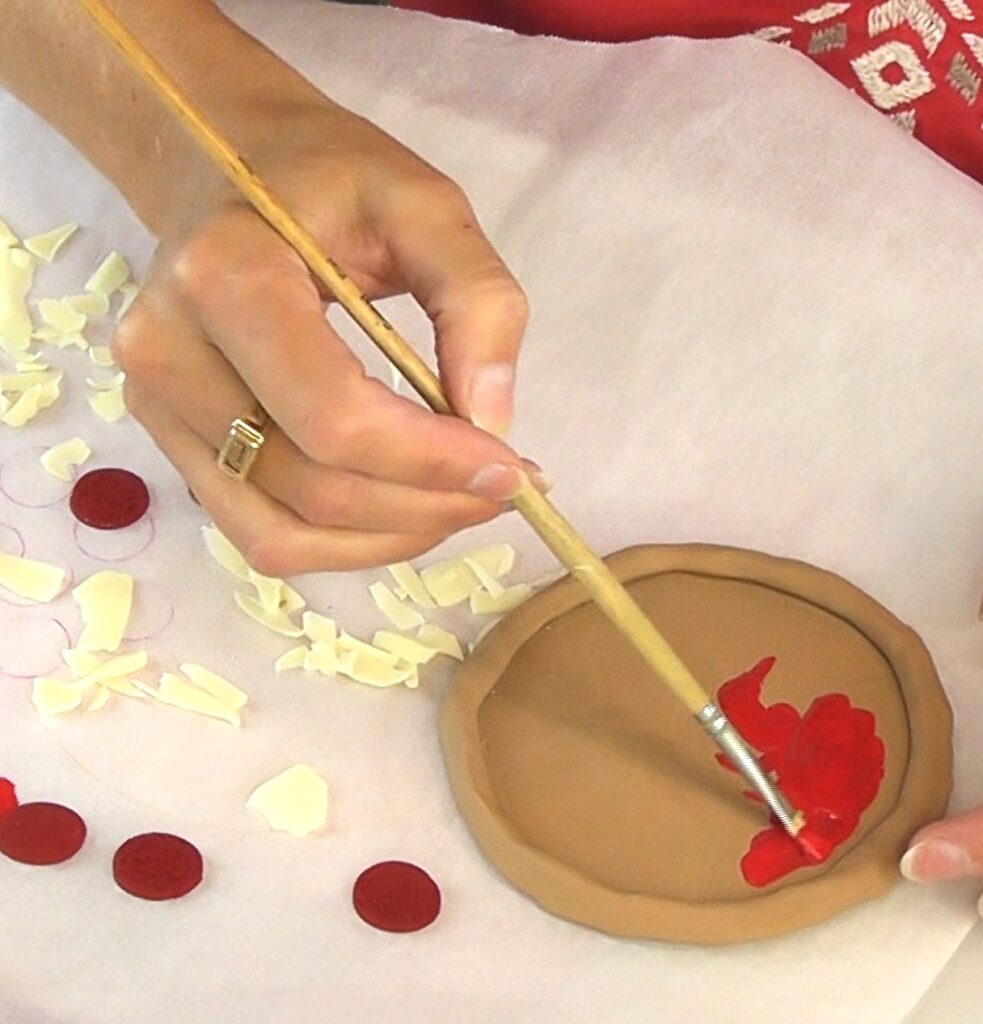 8. Paint on the Super Gloss Mod Podge generously and then place all the pieces of the pizza in place. I started with the pepperoni and then added the cheese. The Mod Podge works as a glue.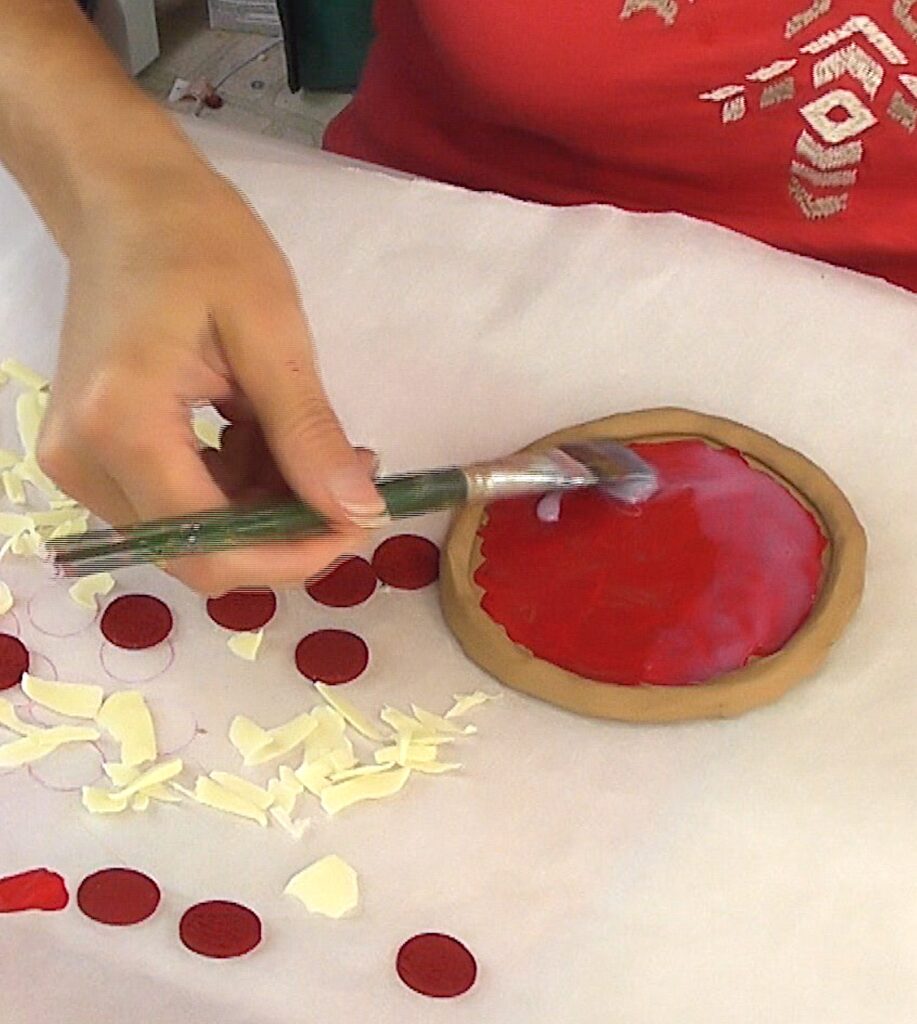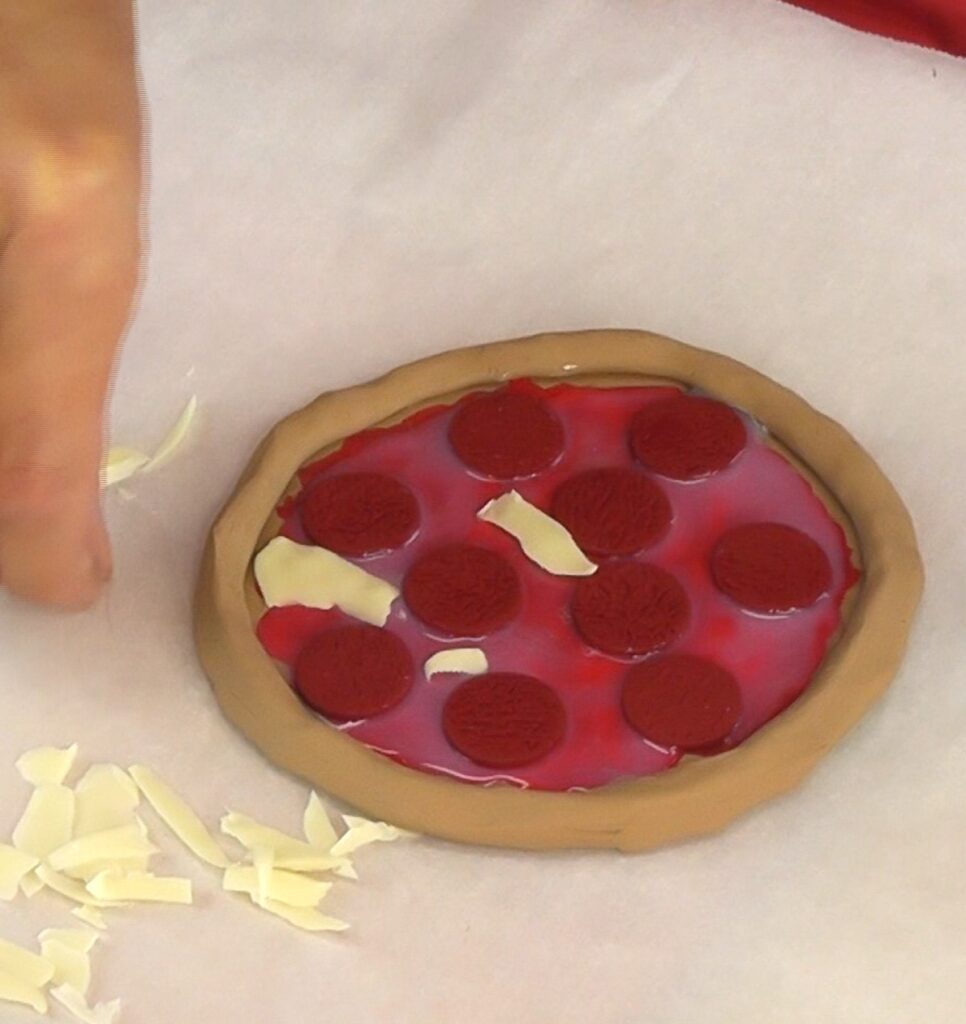 Allow to completely dry. You must let it completely dry, or you will end up with a cloudy film, forever!
9. Prepare your resin, according to the package directions. Pour over the inner part of the pizza and allow to cure.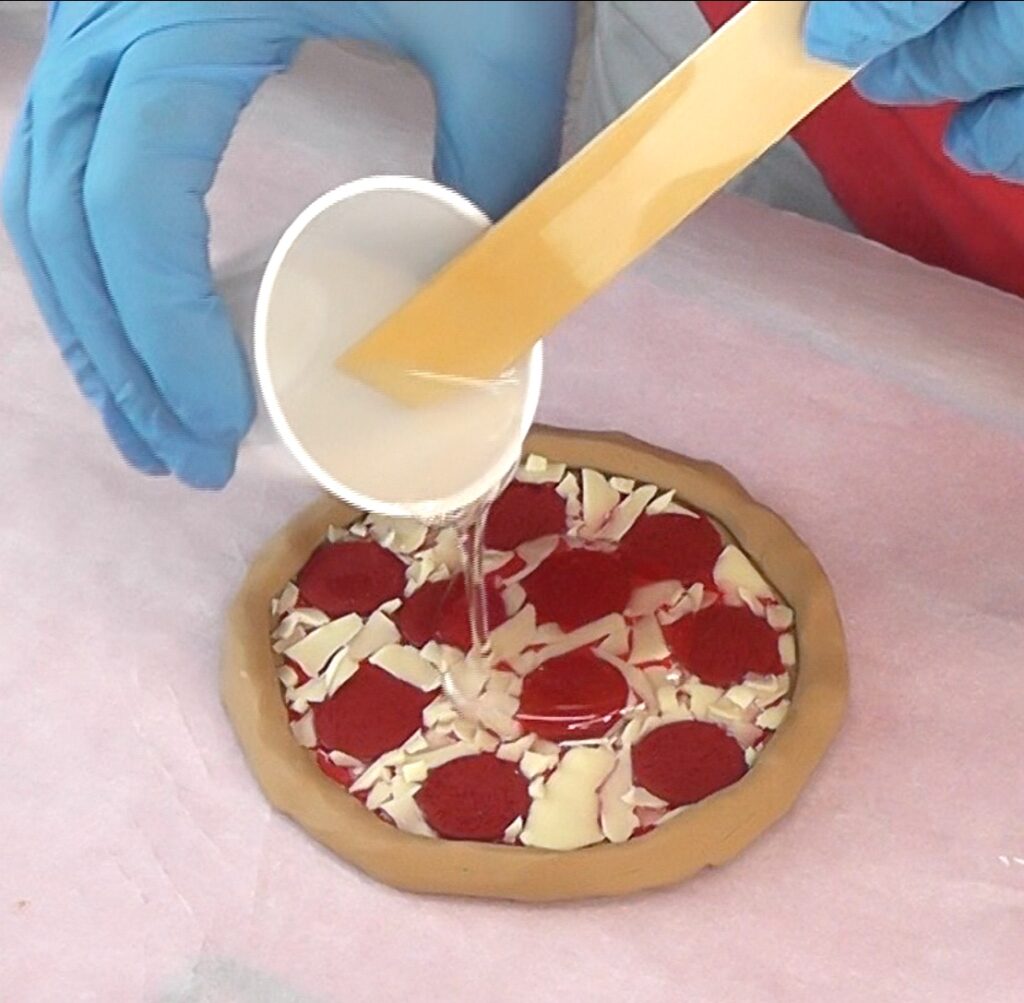 10. Pop bubbles with your lighter and if you get some that won't release from between the cheese, use a toothpick to help ease the out.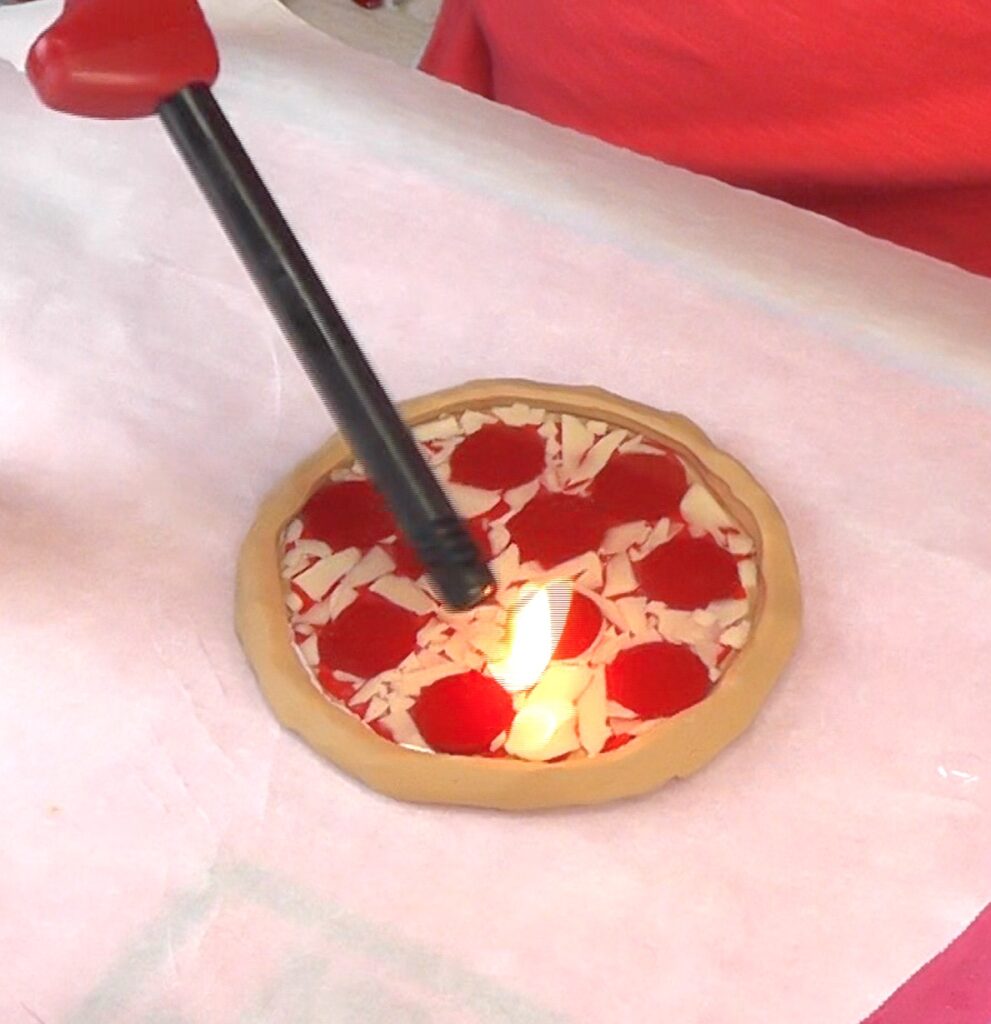 That's it! Now you have a fun DIY Pizza Coaster!
Other Fun Food Crafts
Pizza Gift Ideas

Thanks for stopping by! Remember: Life's too short not to shimmer, so grab your glue gun and your glitter!™ Stay safe!
Mona