When you want to DIY some jewelry, it's time to raid the workshop or garage or take a trip to the hardware store! This is an excellent craft for kids and adults! It would be a great birthday party activity or a sleepover activity! I'll show you how to make these easy DIY Nail Polish washer necklaces!
Before We Get Started making the Nail Polish Washer Necklaces
If you are looking for some jewelry making for beginners, I have some fun projects for you!
Supplies You Will Need To Make the Nail Polish Washer Necklaces
*This blog uses affiliate links. As an Amazon Associate I earn from qualifying purchases.
Here is the Video Tutorial
Directions
1. Clean the washers – you can wipe them down with rubbing alcohol or glass cleaner.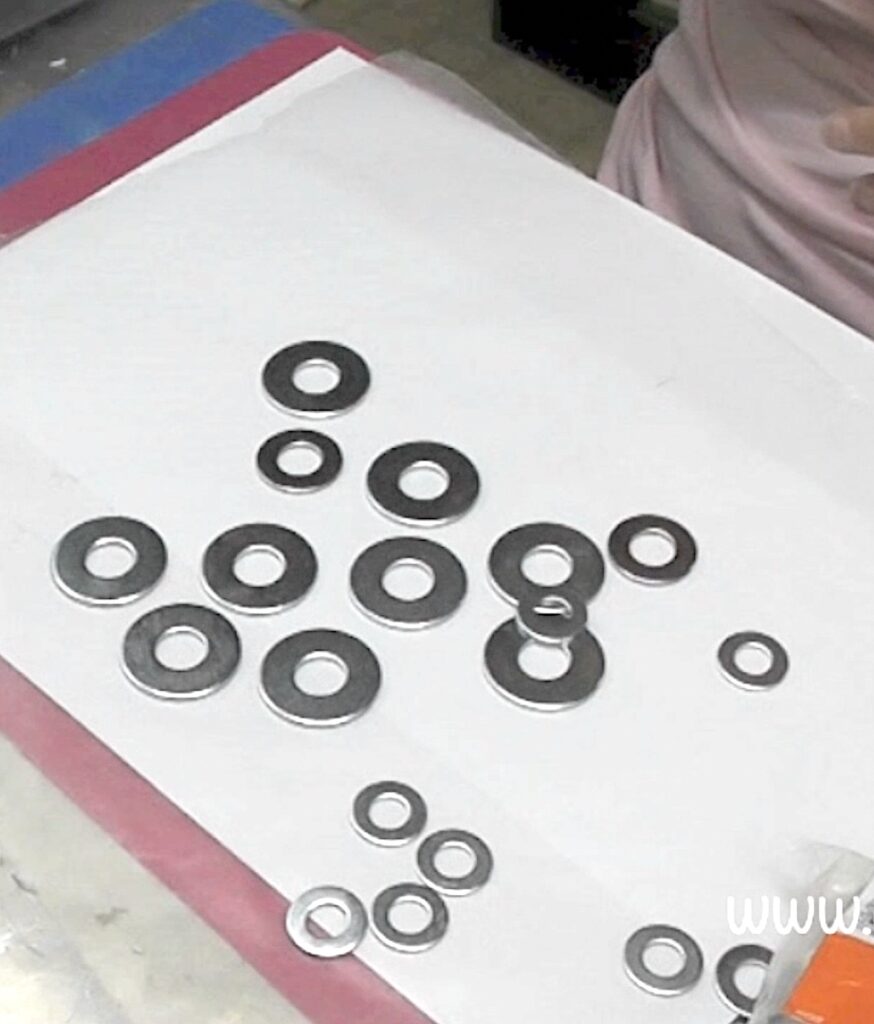 2. Start applying nail polish. You might want to wait between coats for the solid colors.
You might want to mix the colors on others. Just experiment. Let your creativity run wild.
3. Once you have them decorated, be sure to apply a topcoat and allow it to completely dry.
4. When they have dried, it's time to add a cord. The first one I made, the orange one with the bike, I took the wire and created a sort of "S" hook, added the washer, and the bead. I closed up the "S" hook and added a cord to hang it from.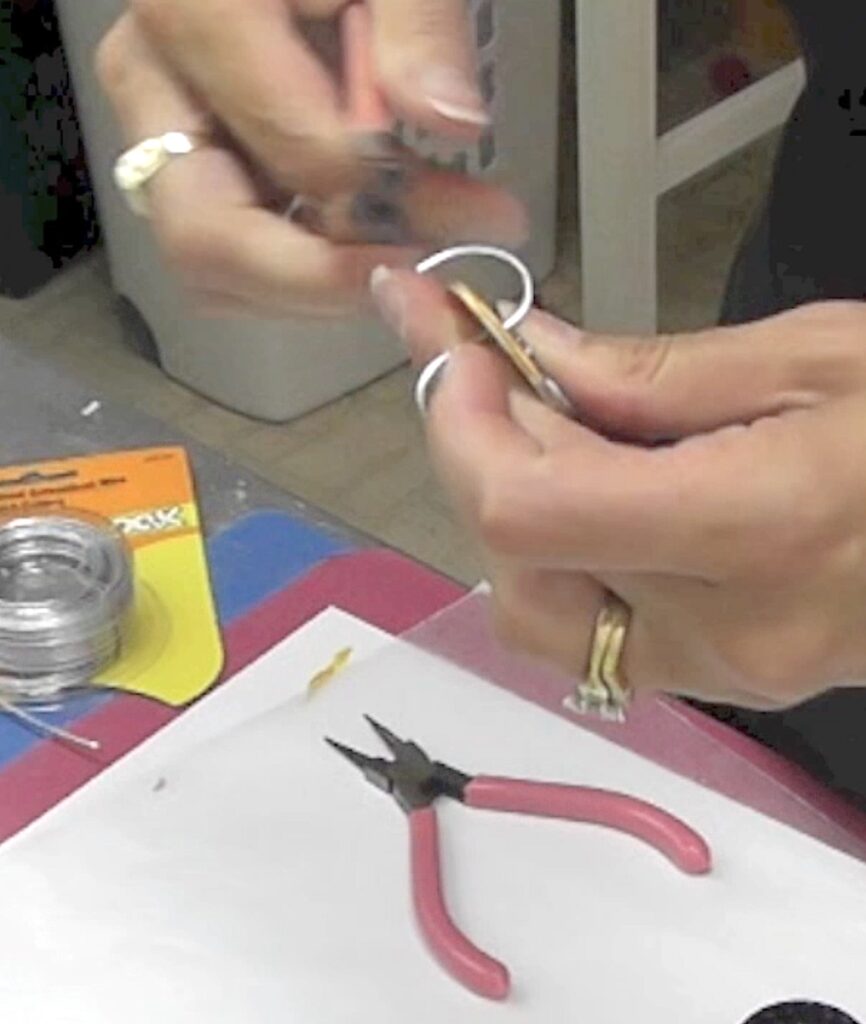 The others I used the technique of cutting off a length of cording and tying the ends into a knot. Feed the tied end through the front of the washer and loop it through the cord and you have an instant pendant!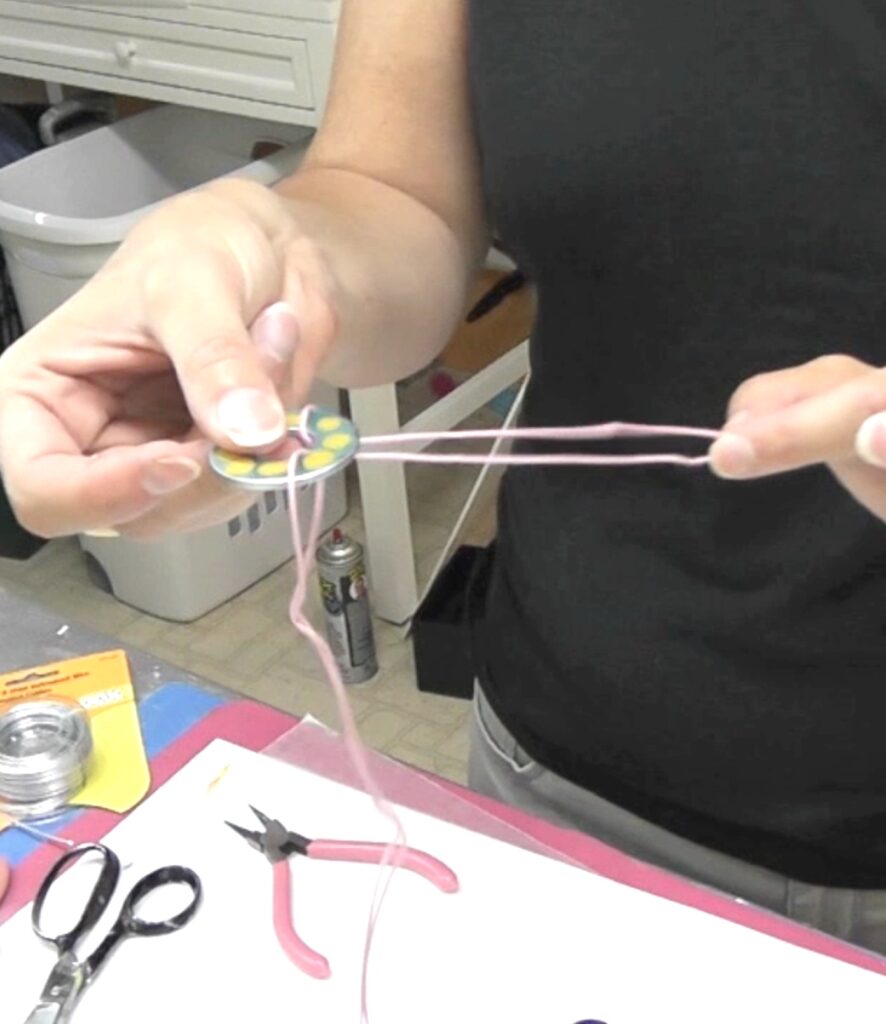 5. You can add beads as I did. You can also choose to stack multiple washers and add the cord like above. When I stacked them, after applying the nail polish and letting them dry, I then glued them together, let them dry, and then added the cords.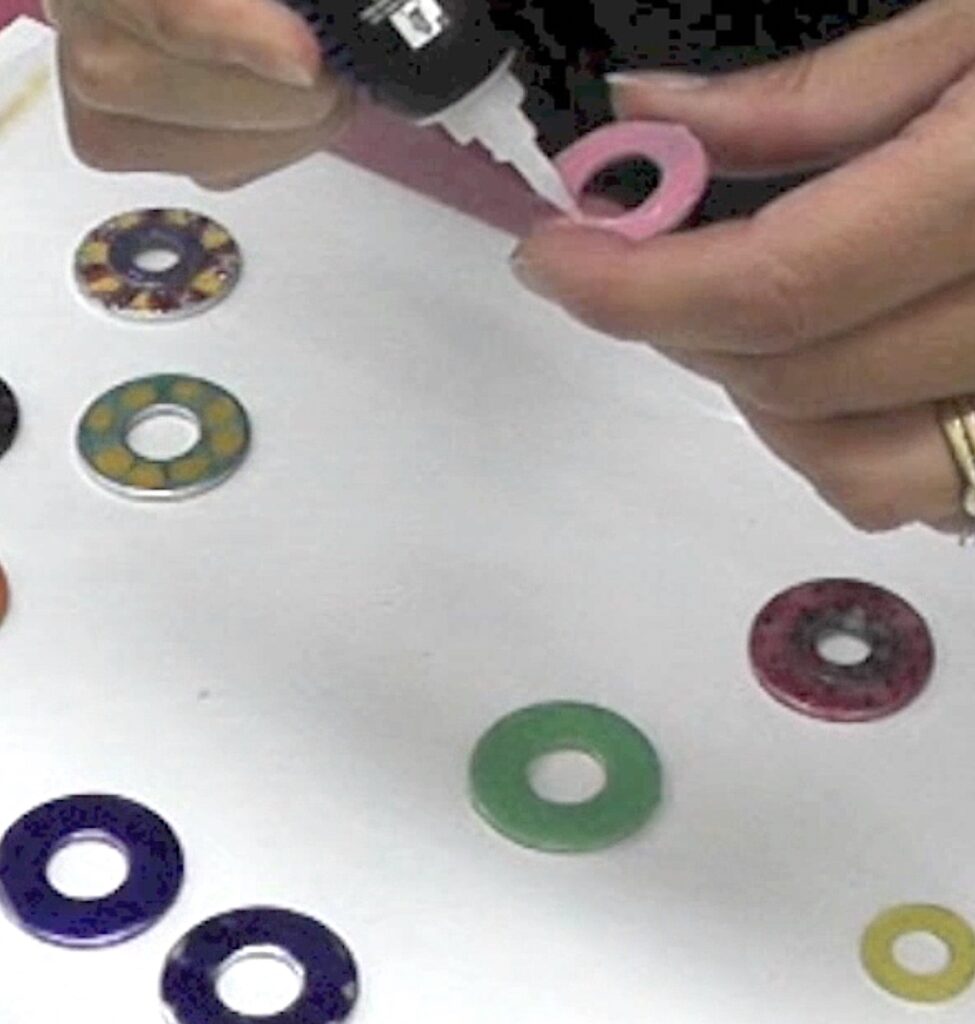 That's it! Go make some hardware store jewelry!!
Be sure to PIN IT for later!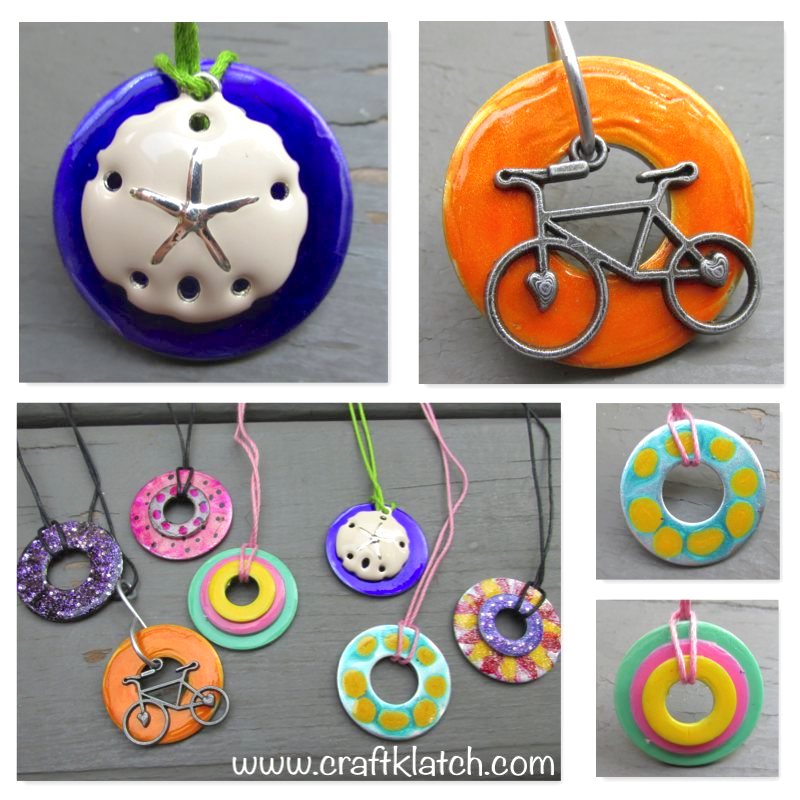 Incase you don't have time to make them…
If you like washer jewelry but just aren't up to make any, here are some great alternatives!

Thanks for stopping by!
Remember: Life's too short not to shimmer, so grab your glue gun and your glitter!™ Stay safe!
Mona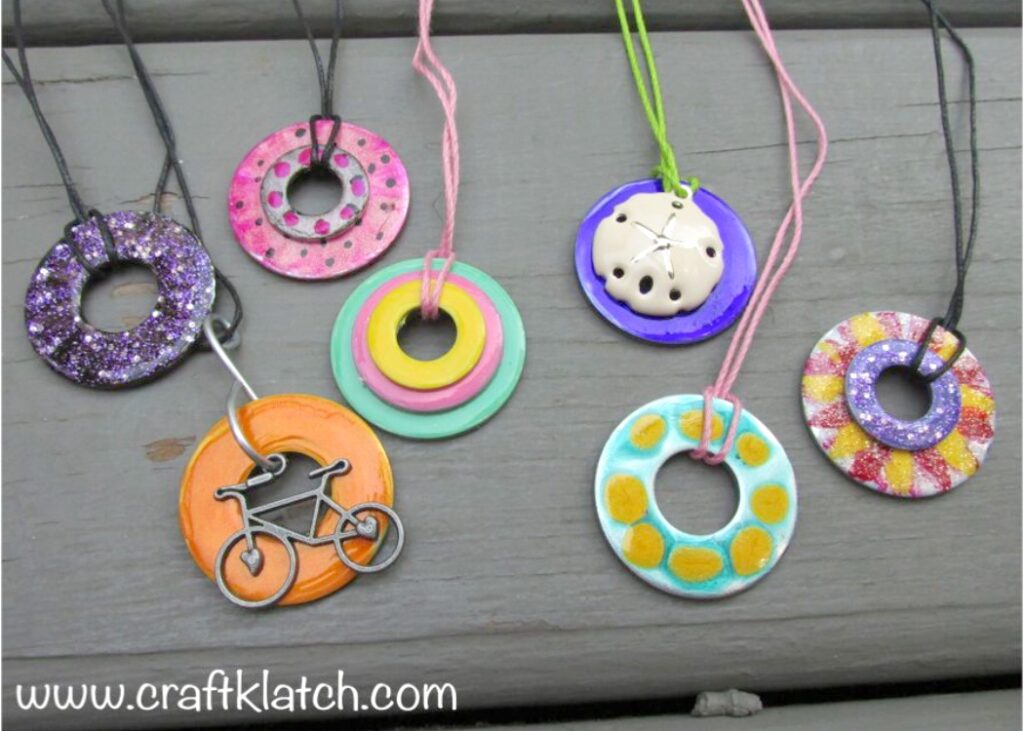 *This blog uses affiliate links. As an Amazon Associate I earn from qualifying purchases.