Dollar Tree Ornament Makeover #4 is finally here! We are going traditional with a gingerbread ornament. Gingerbread decorations for Christmas are festive and fun! It offers a whimsical and homey feel!
When you are thinking of gingerbread, think outside the oven!
Gingerbread isn't just for cookies and houses anymore!
Look how easy it is to work gingerbread into your Christmas decor!
*This blog uses affiliate links. As an Amazon Associate I earn from qualifying purchases.
Gingerbread can light up your life!

I used resin to make a gingerbread house that lives on year after year and I also used resin to make a large gingerbread man ornament that can even weather being outside!
Here is the quickie Gingerbread Ornament tutorial, but you can find the more detailed video if you CLICK HERE!
Materials you will need to make the Gingerbread Ornament:
Wood ornament ~ check your local Dollar Tree or Hobby Lobby
Directions:
Step 1: Get Ready To Make Gingerbread Decorations For Christmas
Collect your materials. I found this big ornament at Dollar Tree, but you can make your own! If you can't find one that works for you, or if you want to make something truly original, go to a home improvement store, buy some wood and this is the saw I use! Love it!
This is my fourth makeover of this ornament. Be sure to check out the other three versions!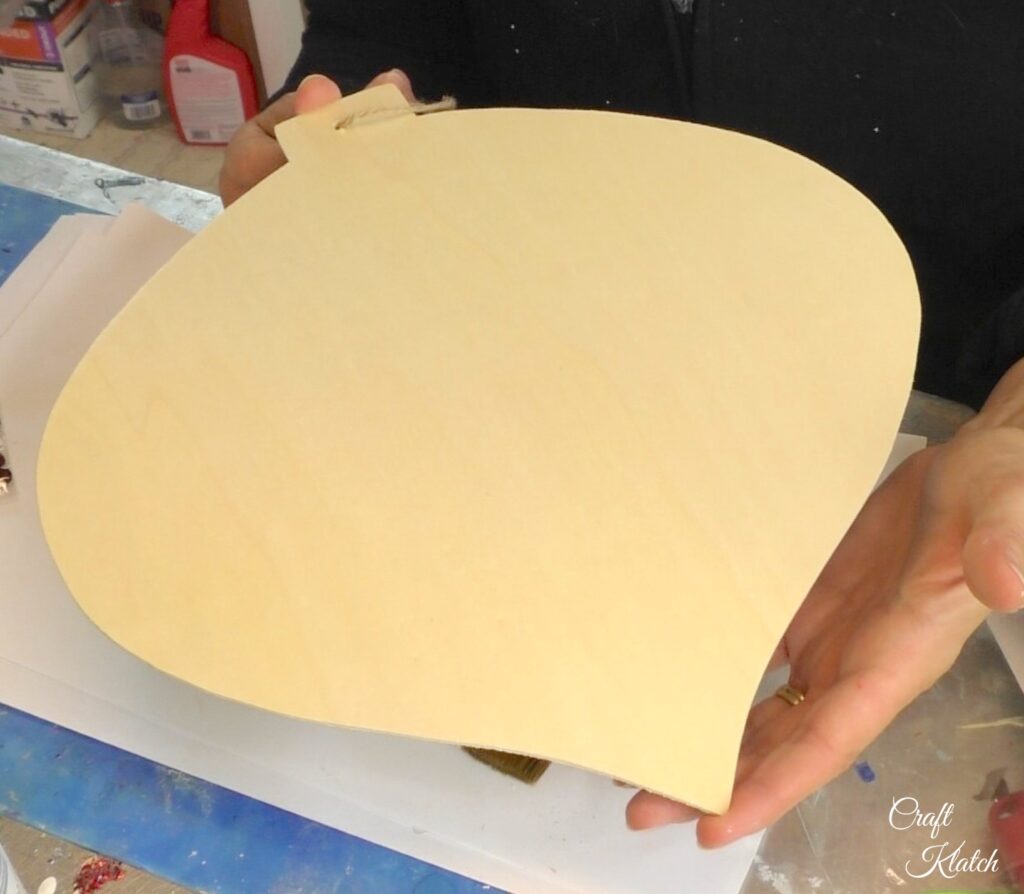 These three wood gingerbread men were from Joanns.
The gems are from Hobby Lobby. Be sure to scour your local craft stores for fun items to add.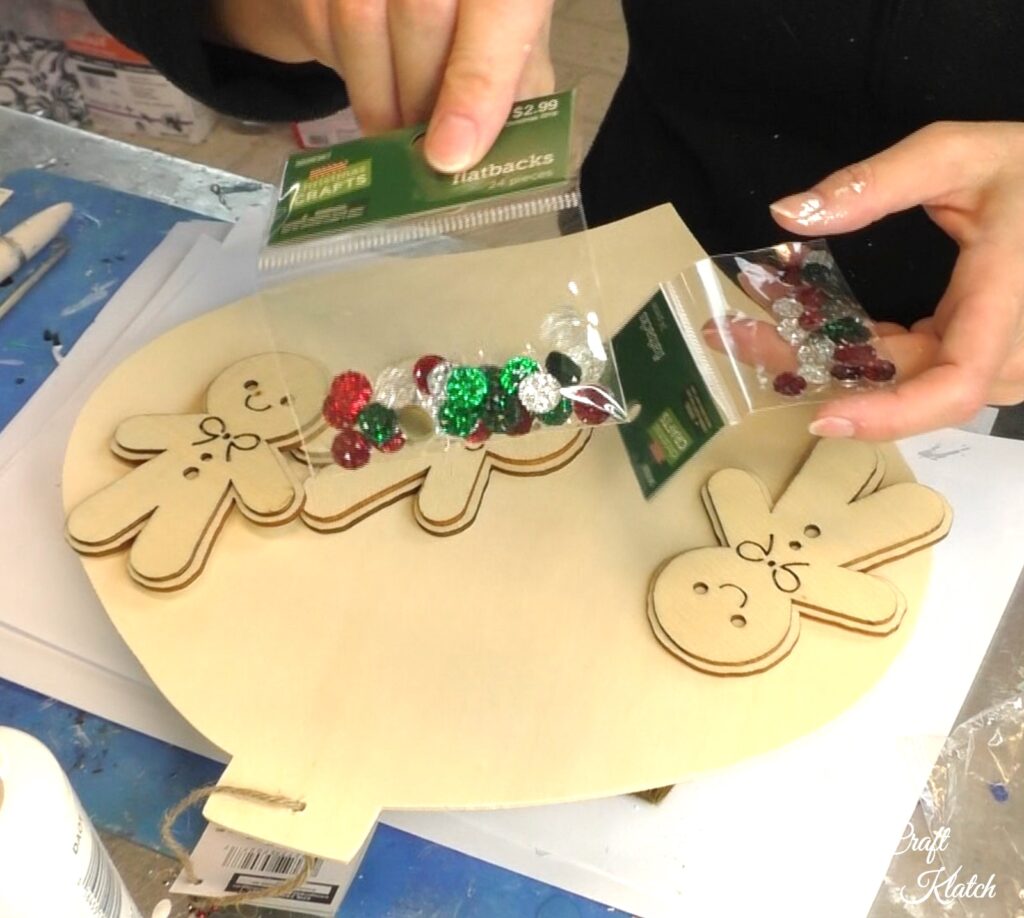 Step 2
Remove the string from the ornament.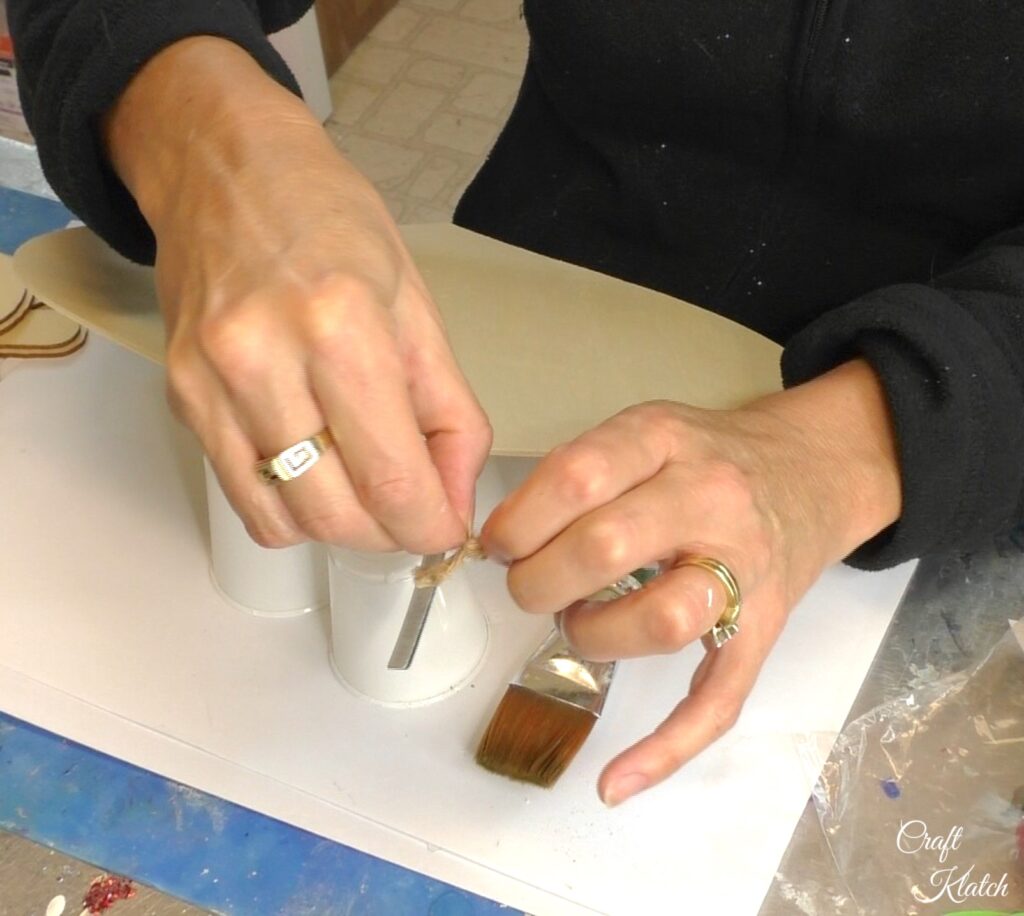 Step 3: A gingerbread ornament needs to be painted brown!
Paint it brown, front and back.
Step 4
Paint the gingerbread men brown.
Step 5
Once dry, use dimensional fabric paint to add the details to the gingerbread men.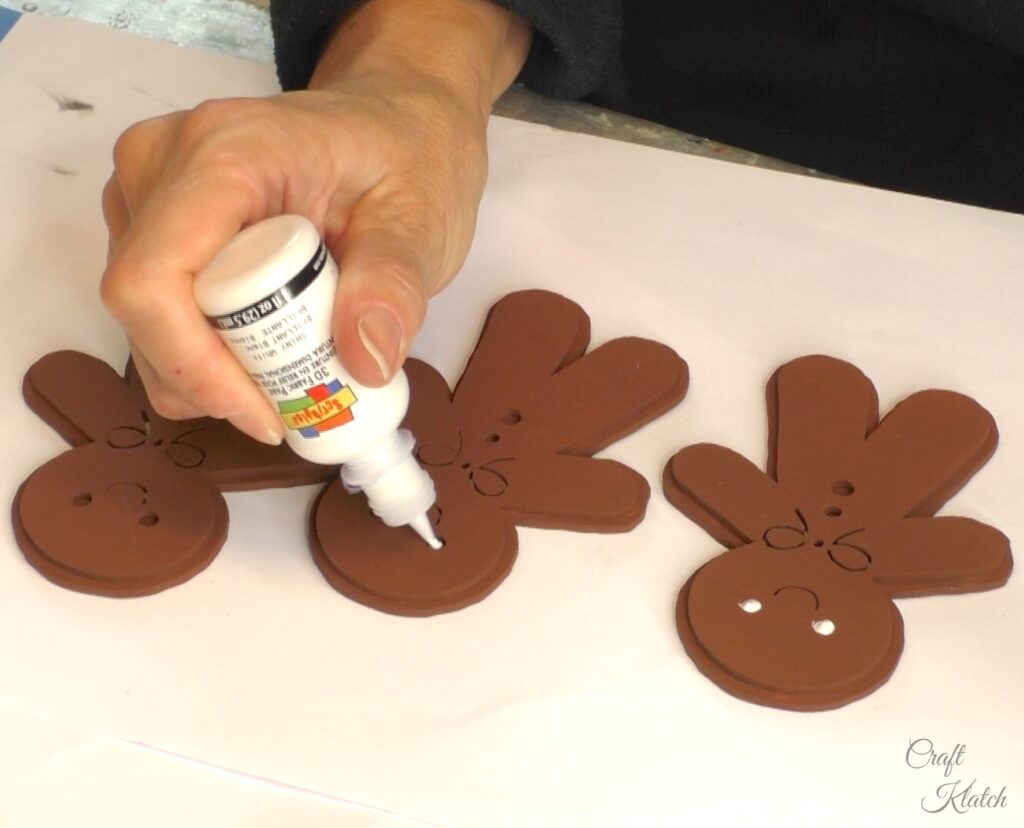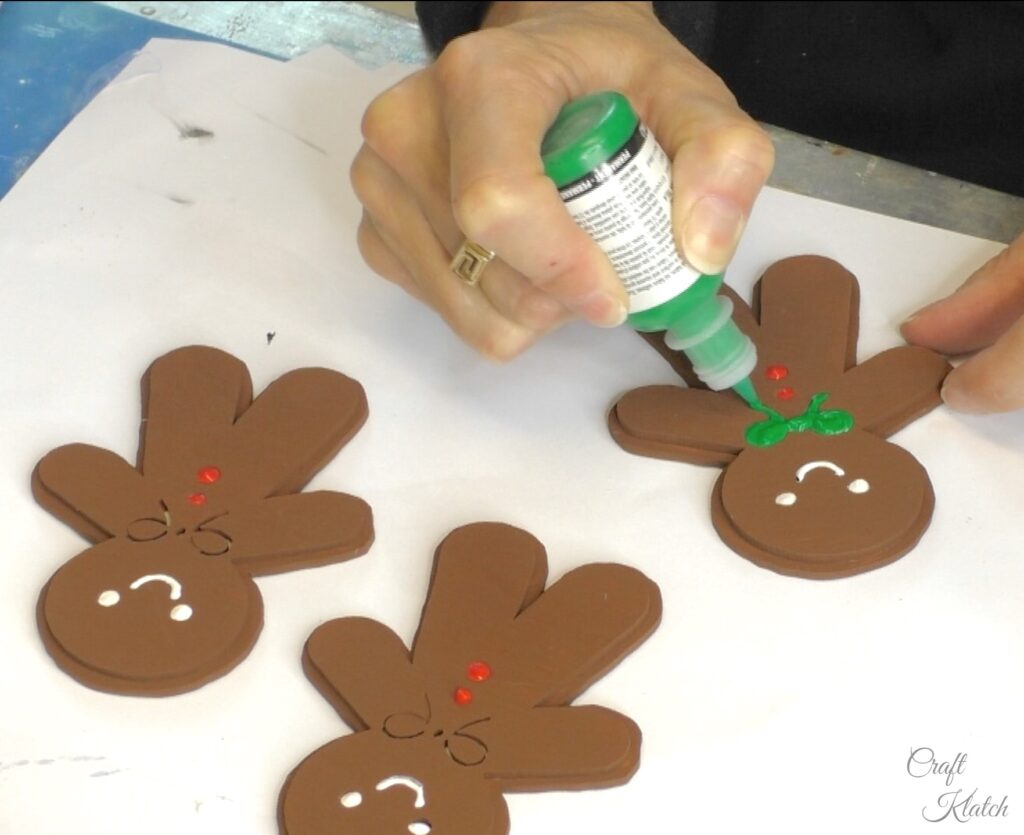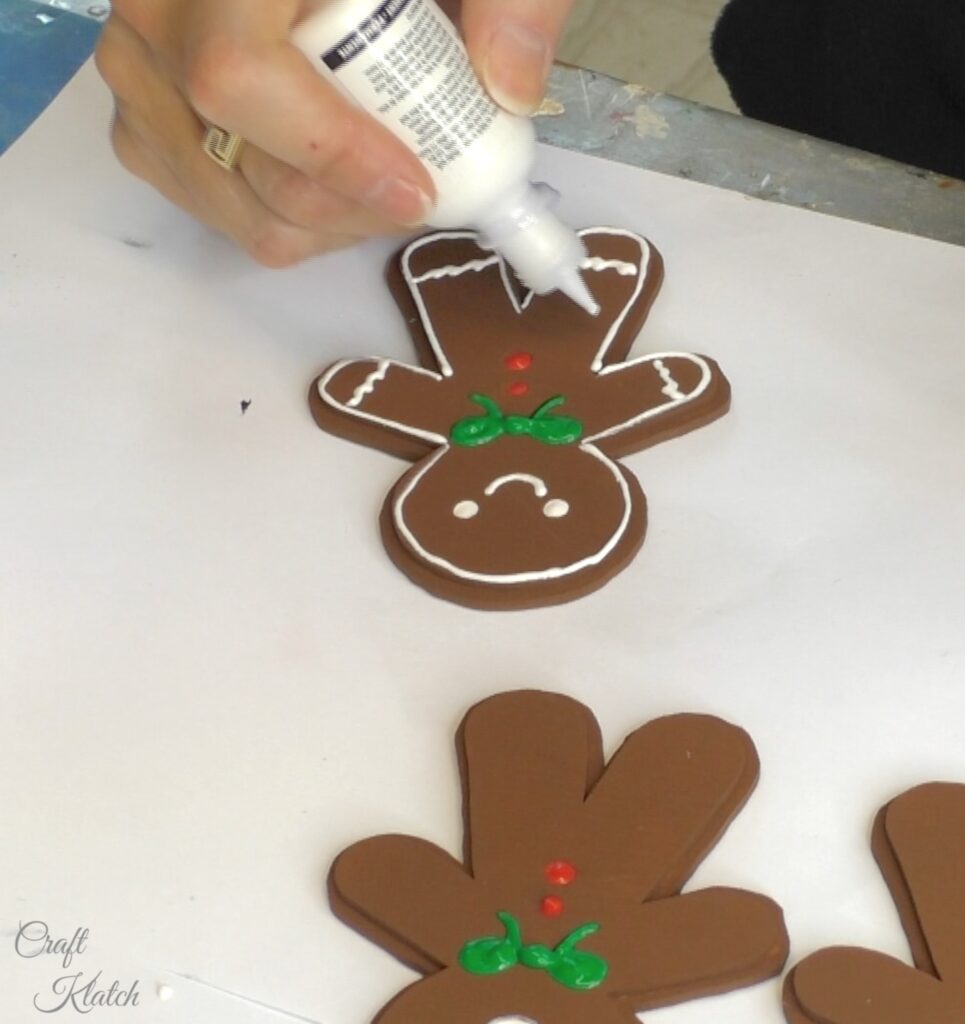 Step 6
The brown on brown looks pretty plain and needs a little contrast.
I struggled with it and realized even if the contrast was subtle, it needed something.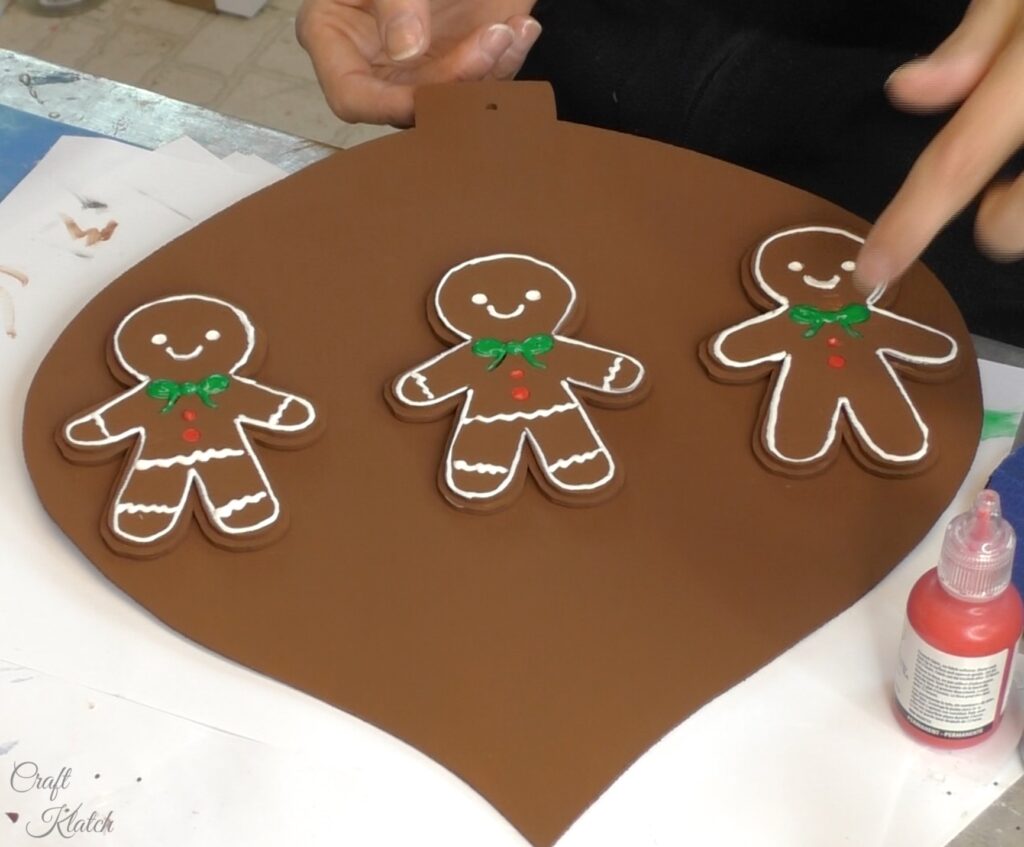 Mix a matte varnish with copper glitter.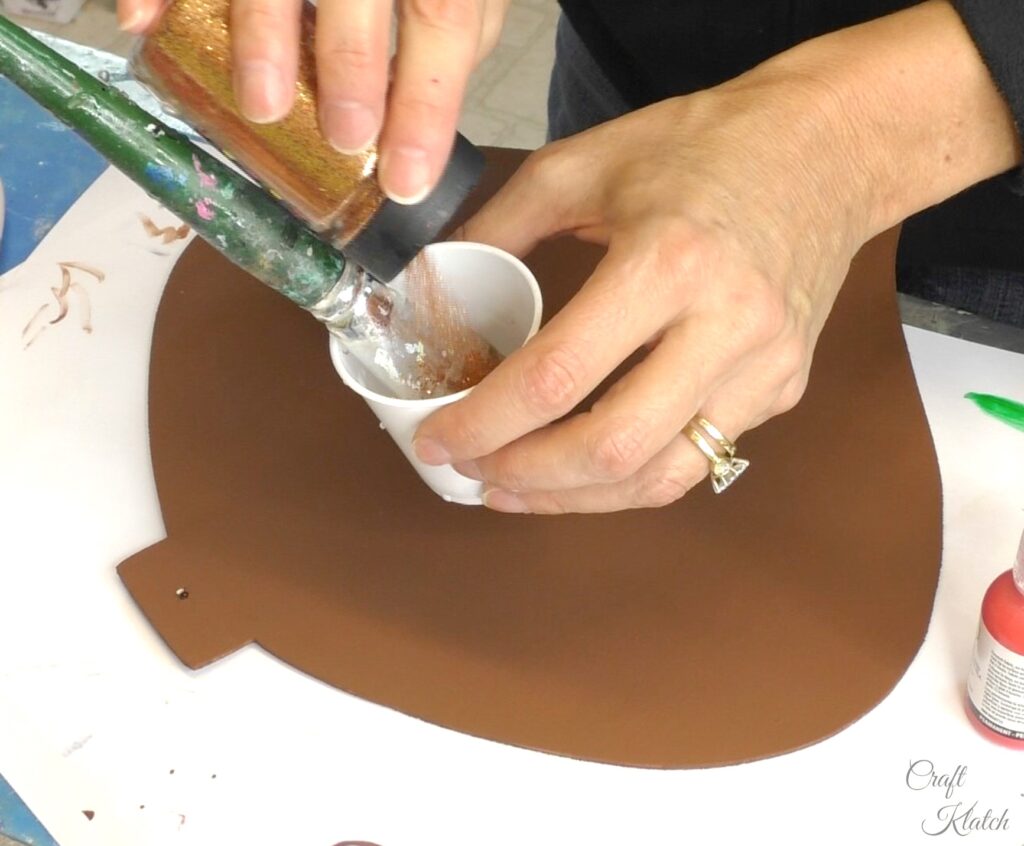 Step 7
Brush the mixture onto the ornament.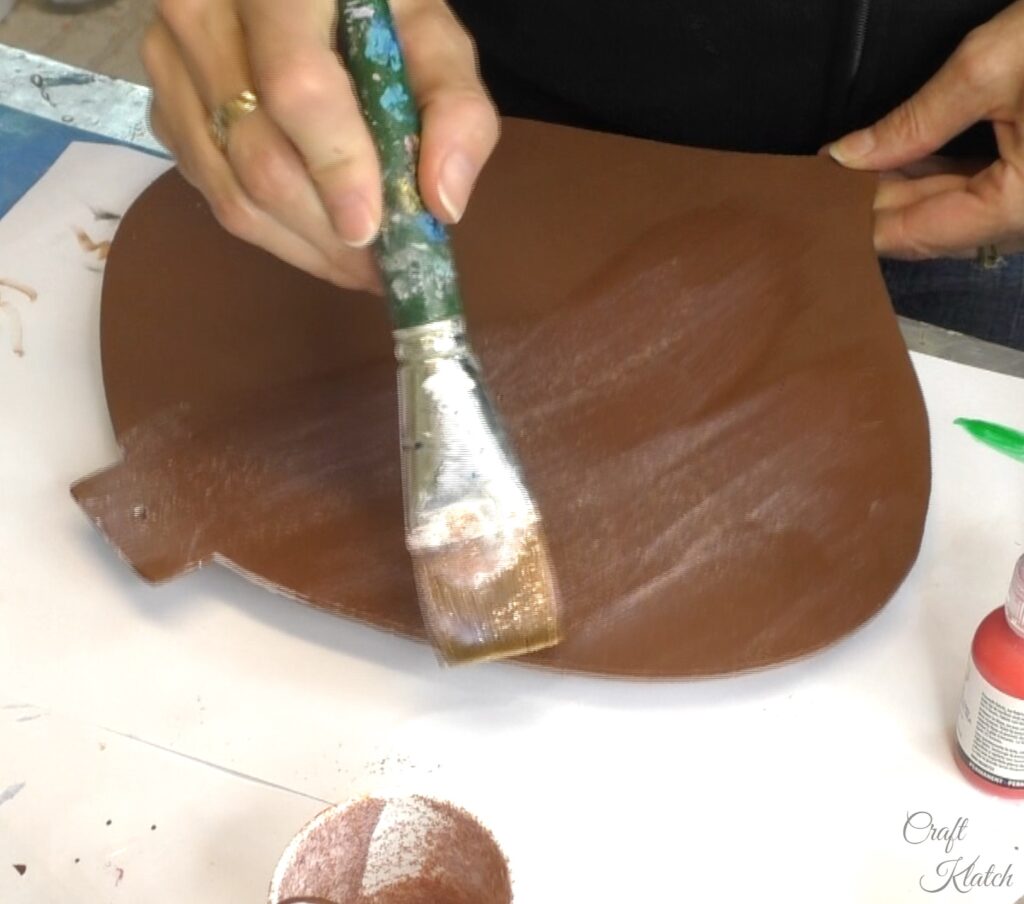 Step 8
When dry, it gives it copper shimmer! Perfect!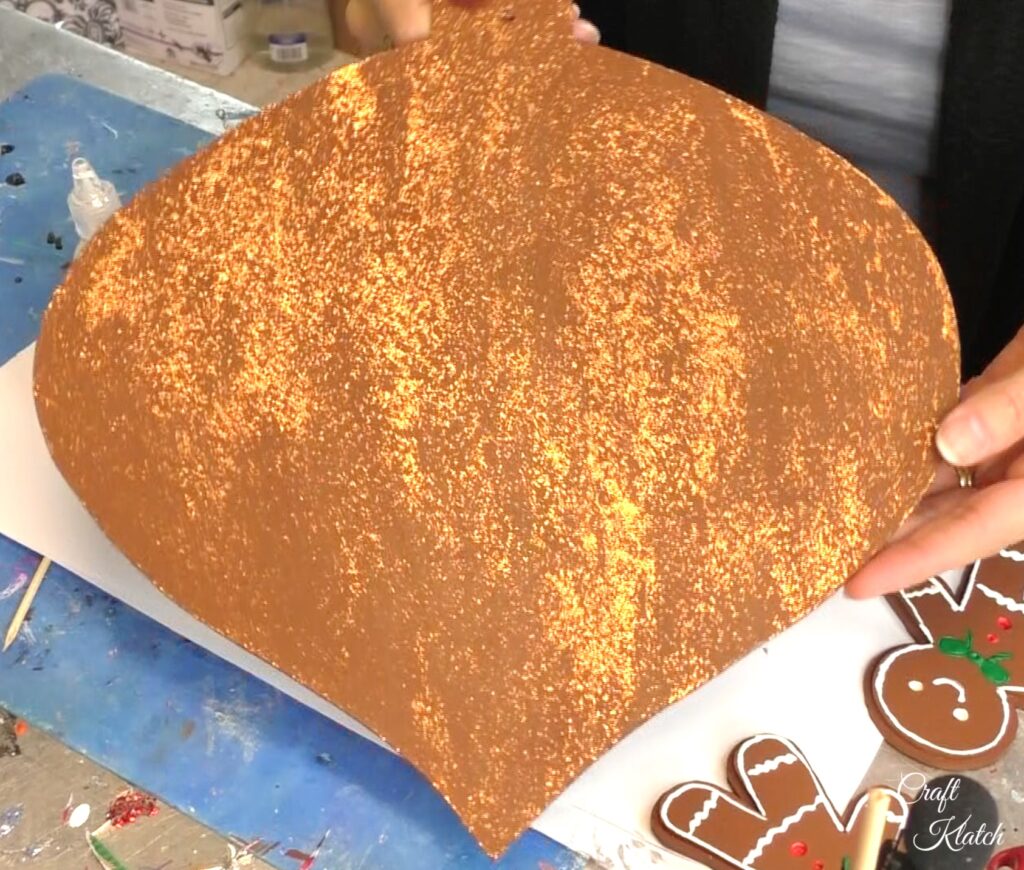 Step 9
Use the dimensional fabric paint to add white around the edge.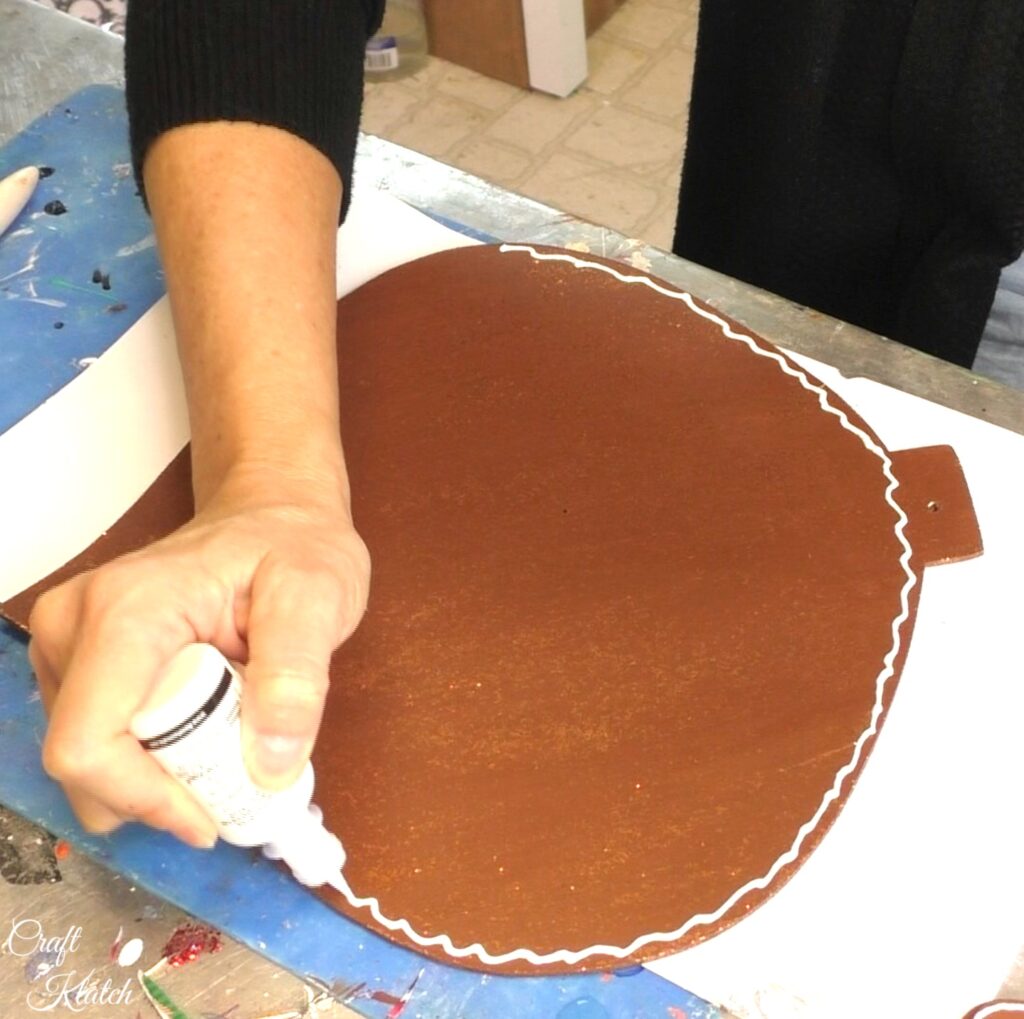 Step 10
Assemble what you have and work out your layout.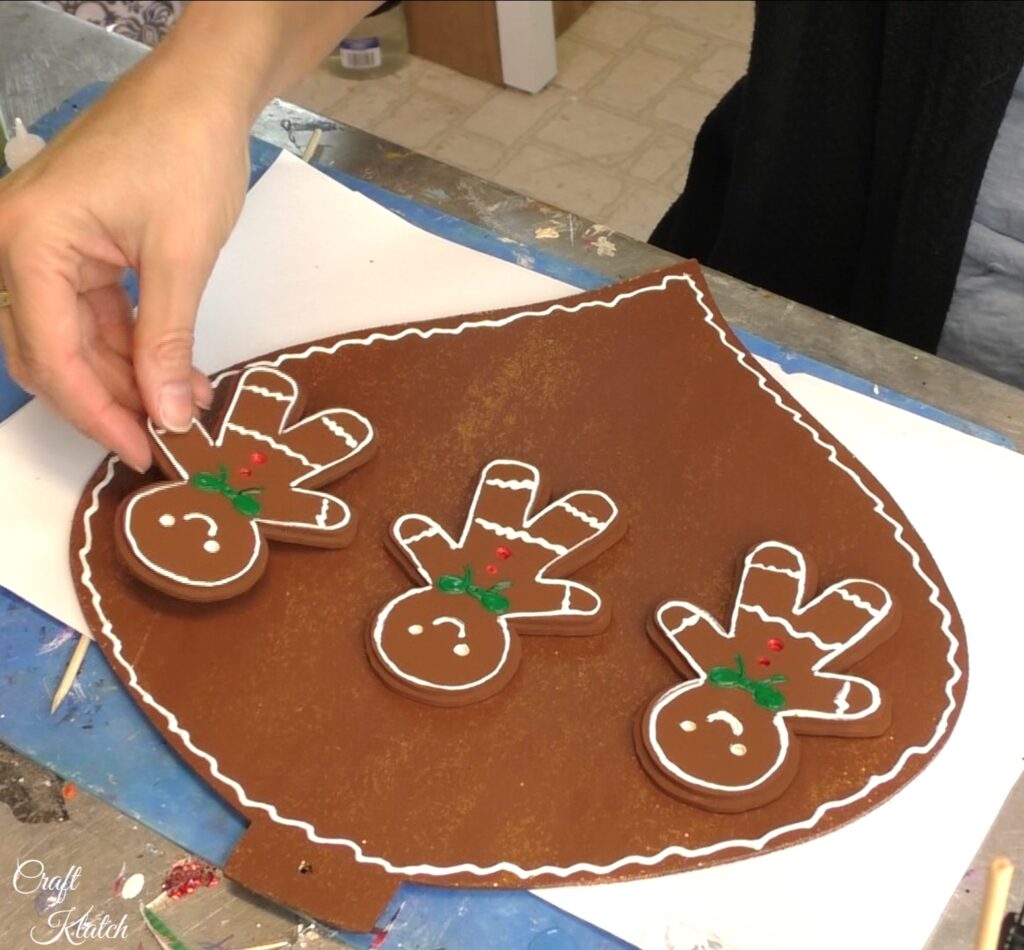 Step 11: It's starting to look like a gingerbread ornament!
Add gems for a little sparkle.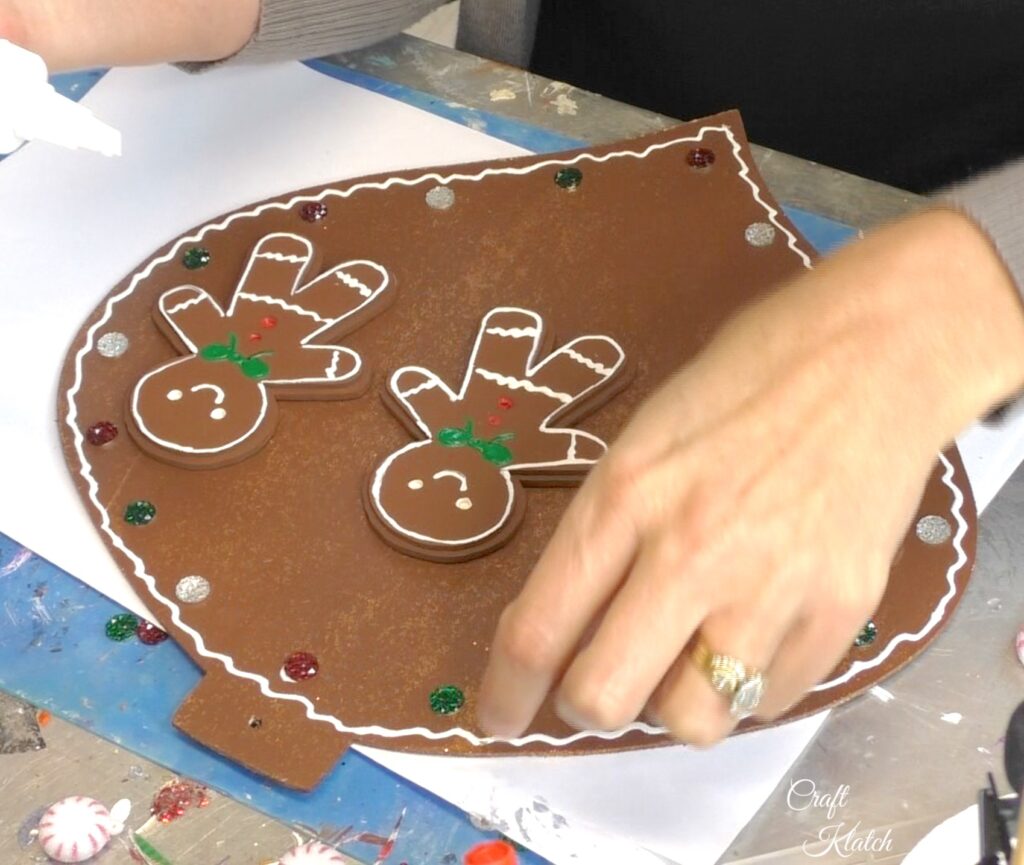 Step 12
Glue everything together.
Step 13
If you can find little ornaments or charms that look like candy, those are a perfect add to this ornament!
I had little mint ornaments.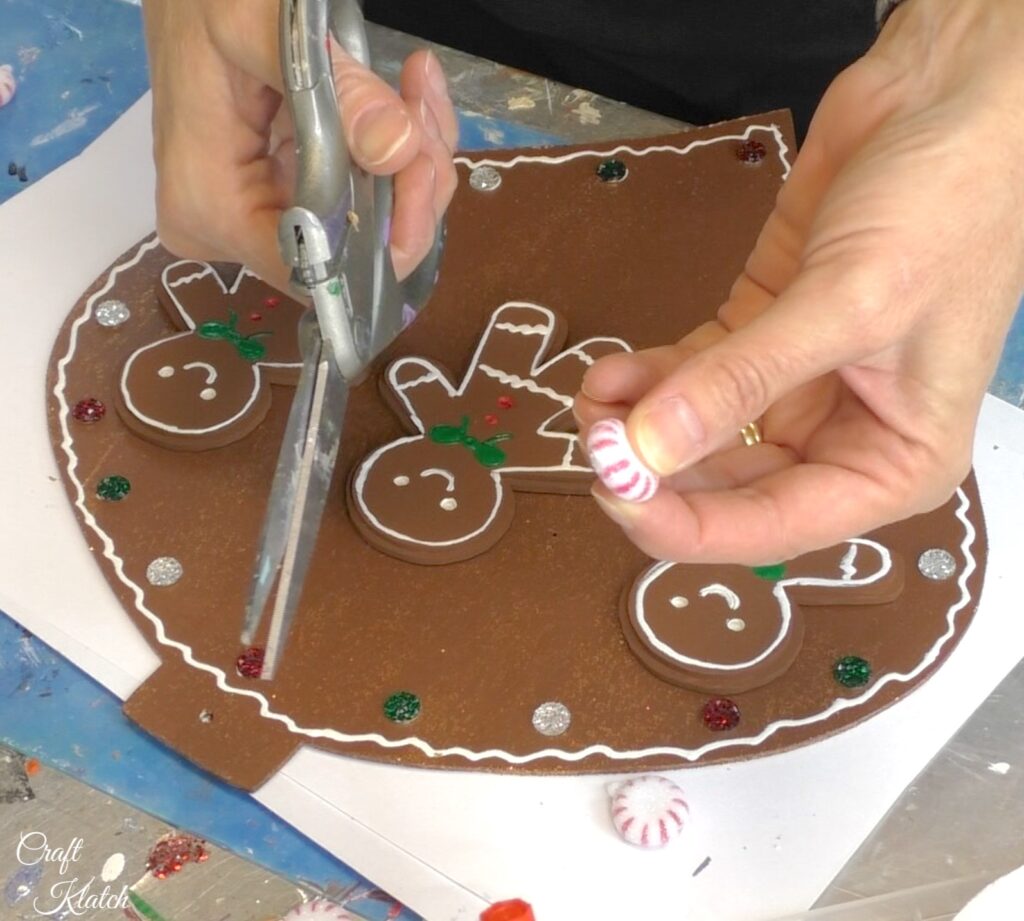 Step 14
Add little candy canes and glue them into place.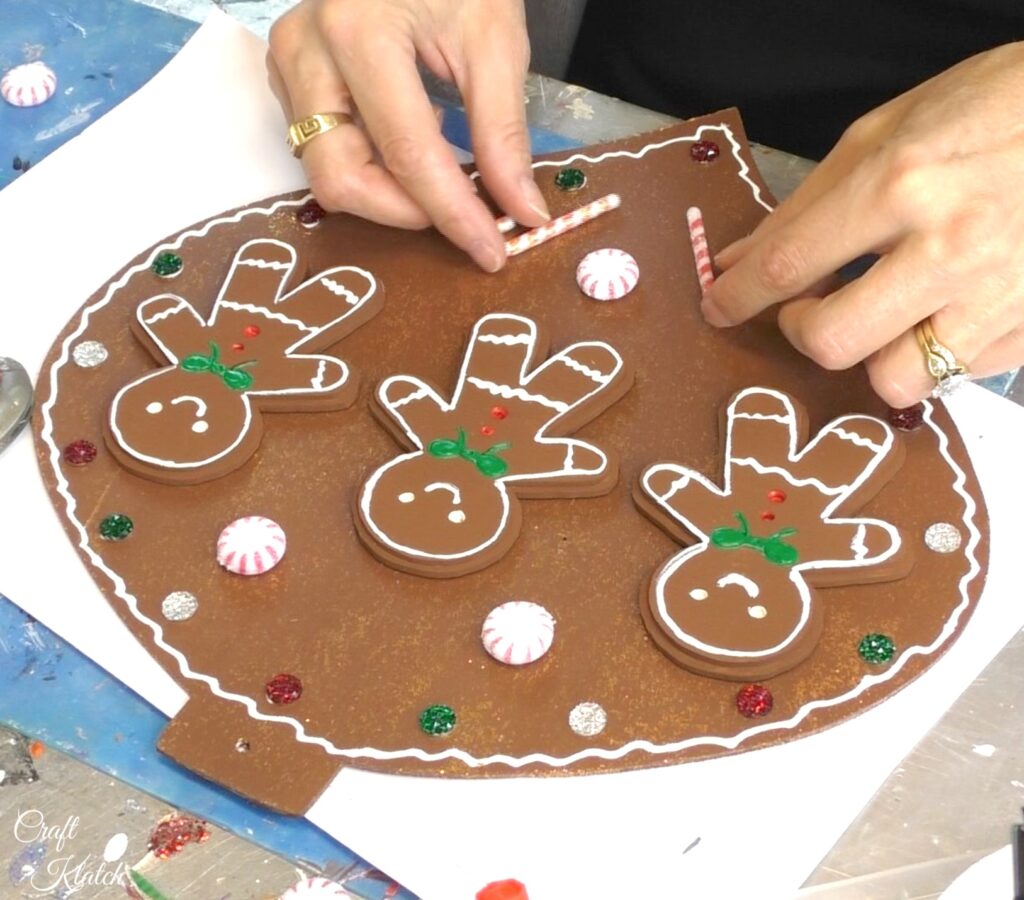 So far, so good!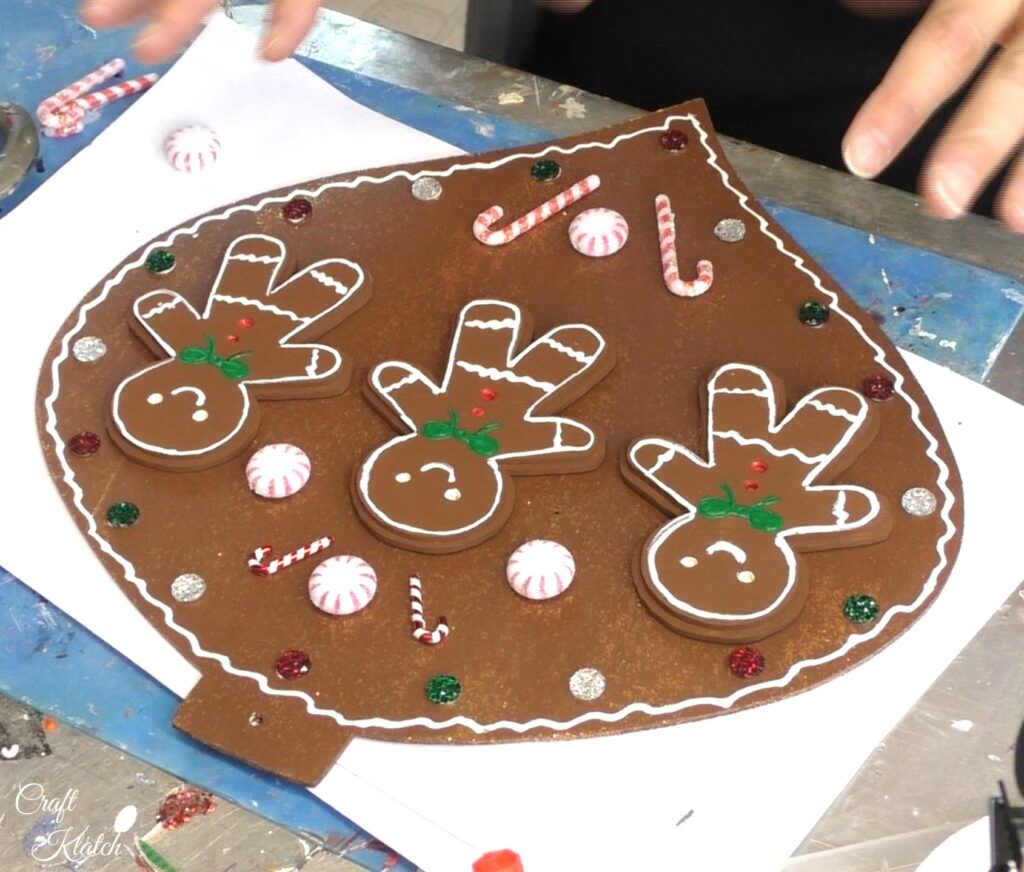 Step 15
Use ribbon to hang the ornament.
I had a mesh and added a thin red ribbon.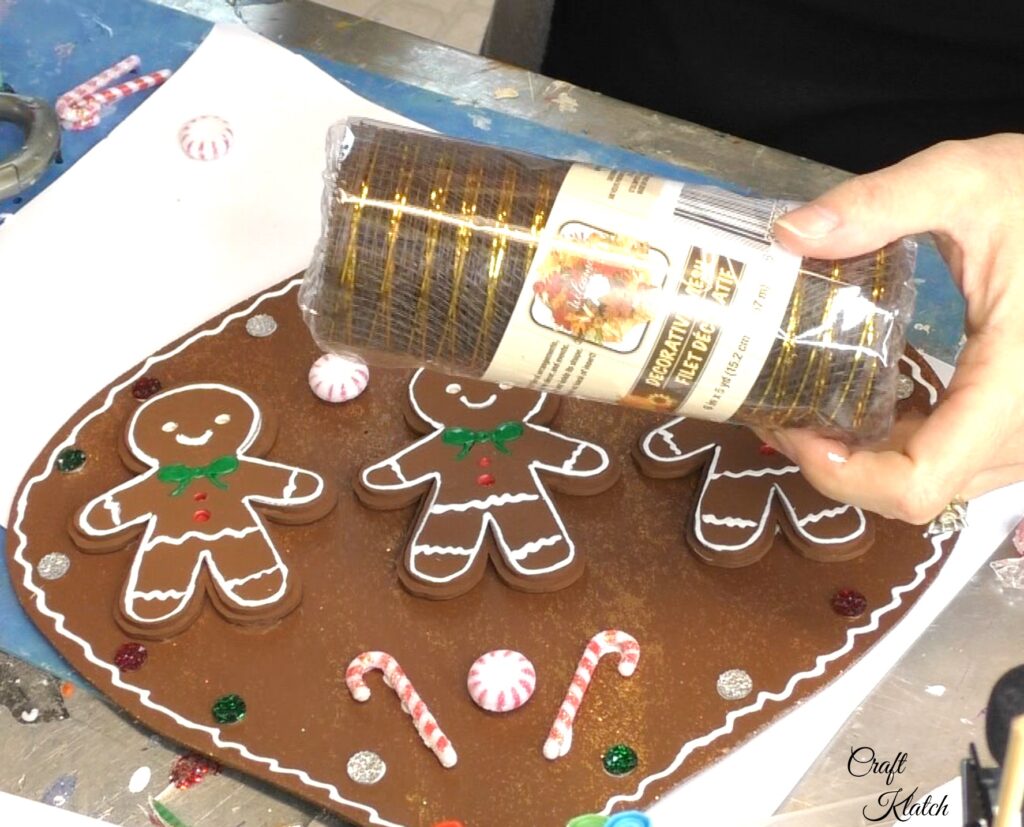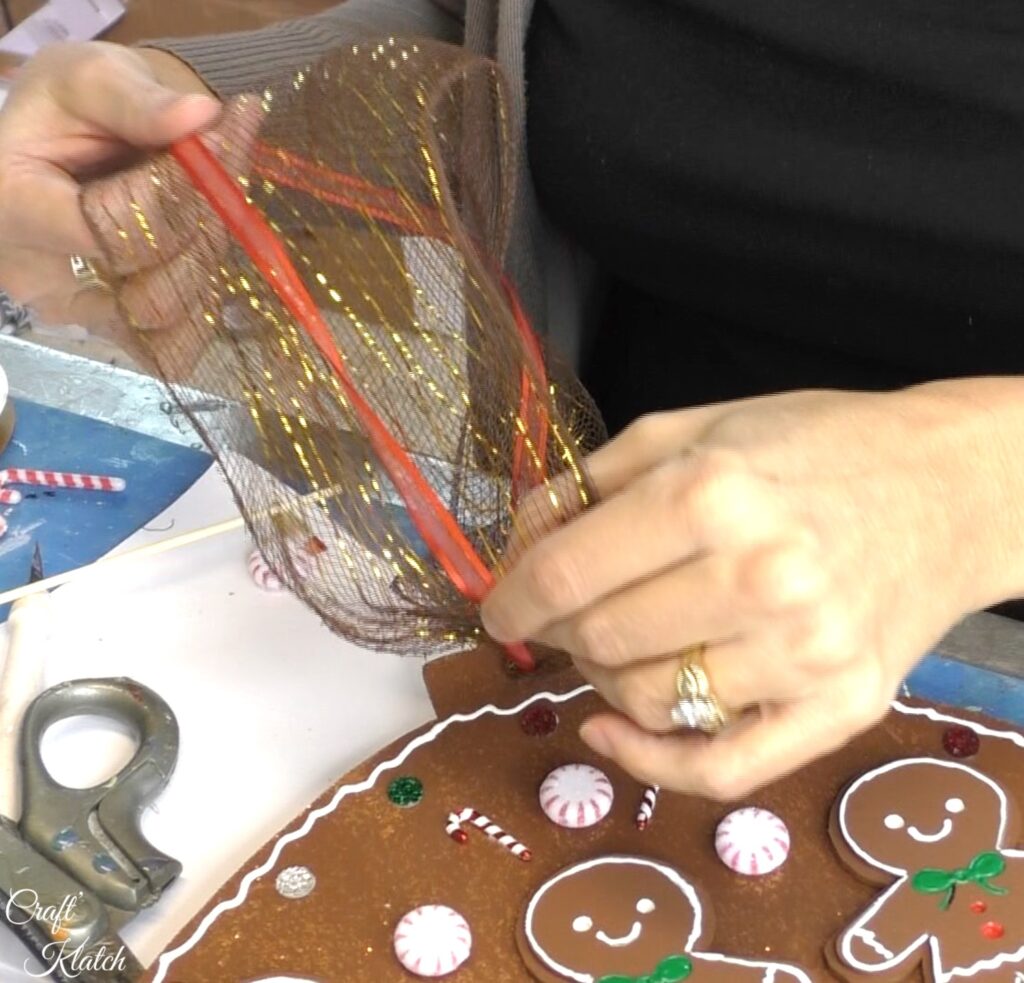 When you finish, you have an adorable Christmas decoration! It's an ornament extraordinaire!
That's it! I hope you like the projects. I had fun making them!
Be sure to check out the others:
Happy Holidays and remember: Life's too short not to shimmer, so grab your glue gun and your glitter!™ Stay safe!
Mona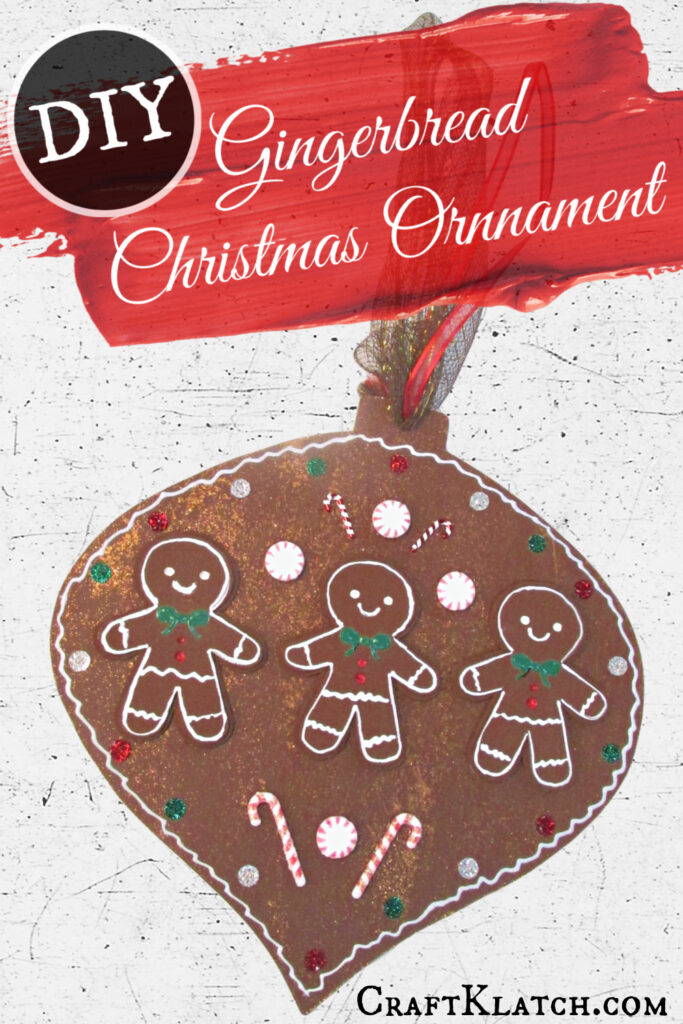 No time to make the gingerbread ornament?
No problem! Here are some fun ways to work the gingerbread theme into your Christmas home decor: