Create this fun Santa craft for the holidays! It is an easy Christmas craft for preschoolers and adults alike!
Supplies You Will Need For Fun Santa Ornament
*This blog uses affiliate links. As an Amazon Associate I earn from qualifying purchases.
Fun Santa Ornament Video Tutorial
Fun Santa Golf Ball Ornament Directions
Step 1
Drill a hole in the top of the golf ball, insert and eye screw and paint it a flesh or peach color.
Step 2
Using the back of a paintbrush, paint two dots for eyes in black.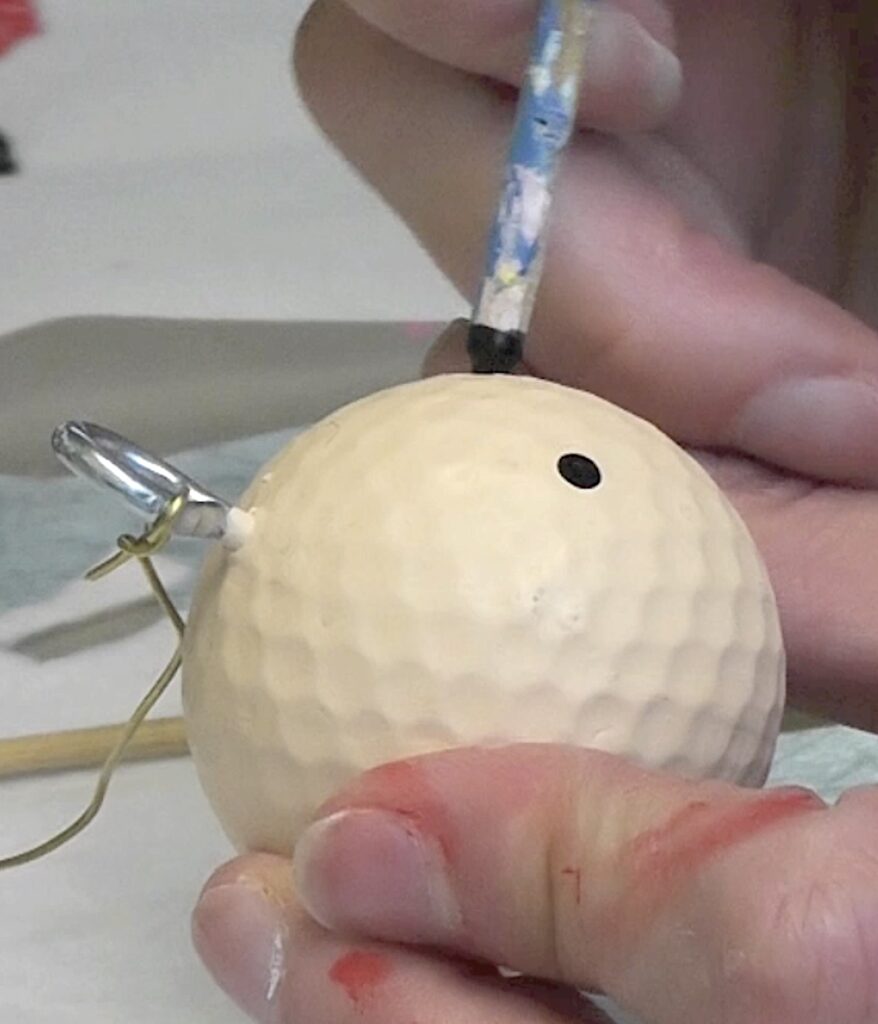 Step 3
Make a red dot for the mouth. Also, use a light pink to make rose cheeks. With the pointy end of the skewer, draw a black outline around the mouth
Optional: Do a little white hair with white acrylic paint.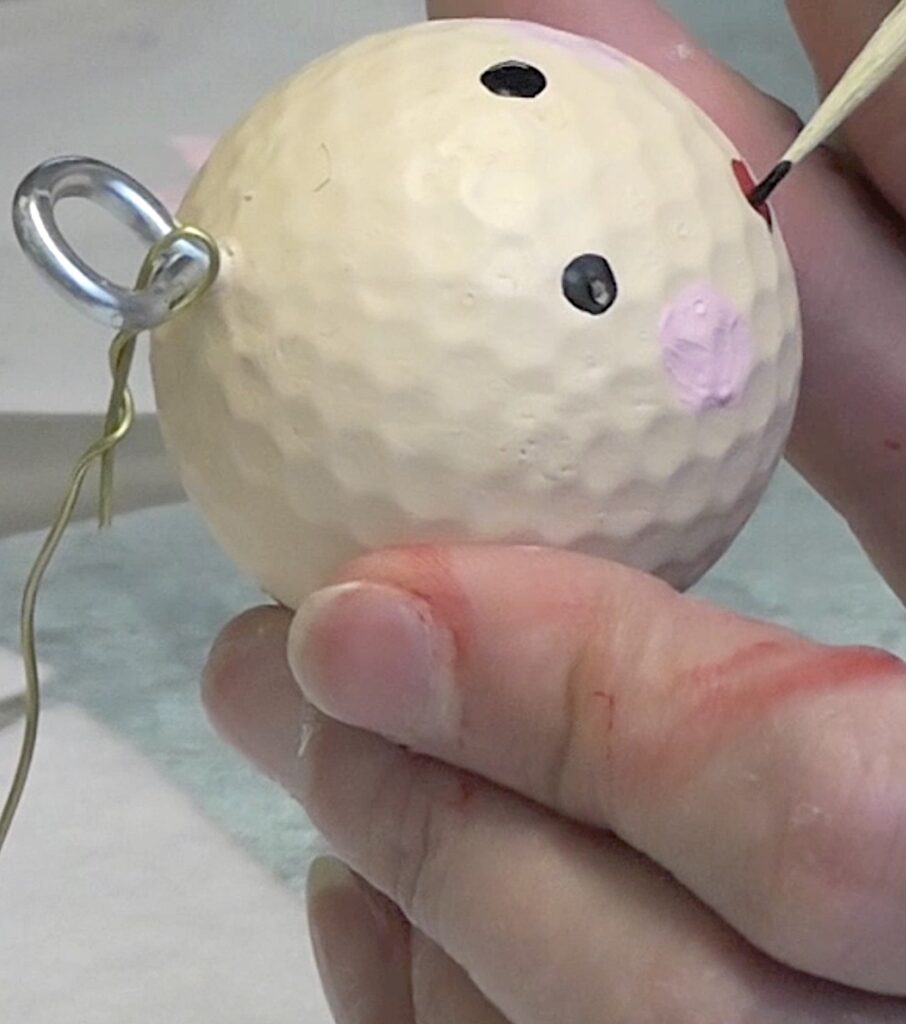 Step 4
Cut white felt into a mustache, beard, eyebrows and hat trim pieces.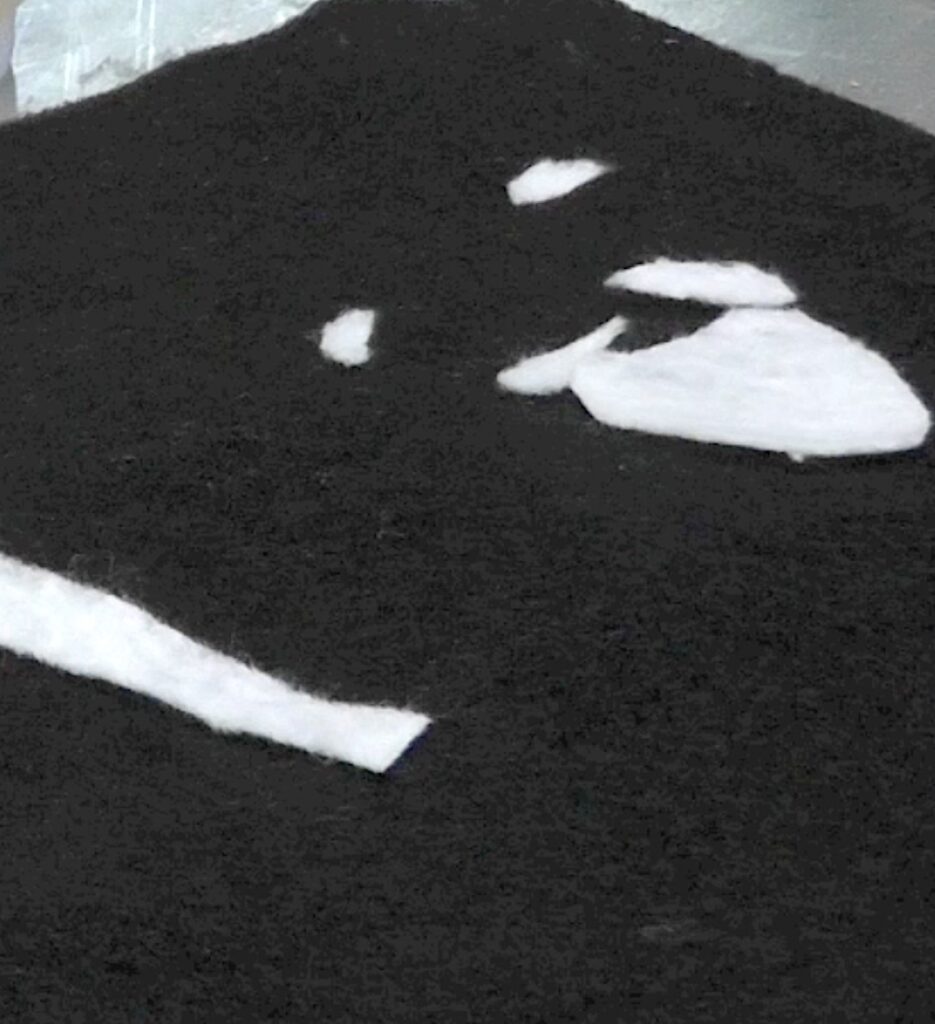 Step 5
Cut a piece of red felt and glue together to make a cone for the hat.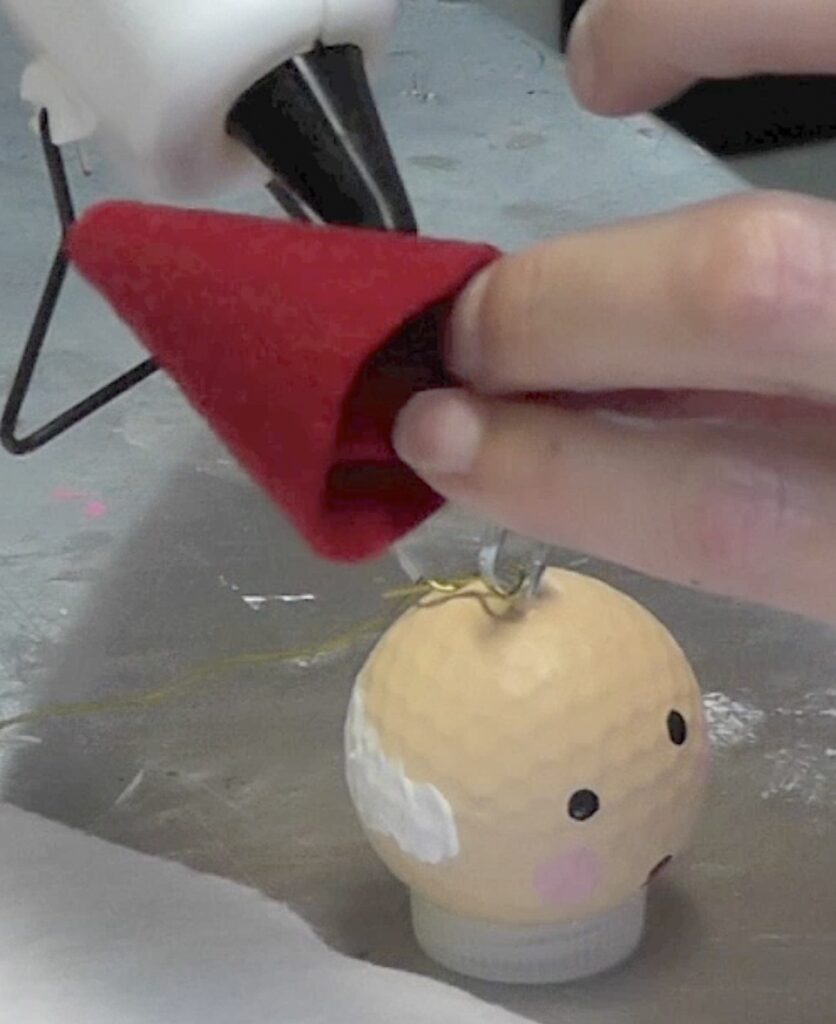 Step 6
Glue the red cone to the top of the golf ball head. Leave a hole in the top of the hat so the fishing line or wire can stick out and it can be hung.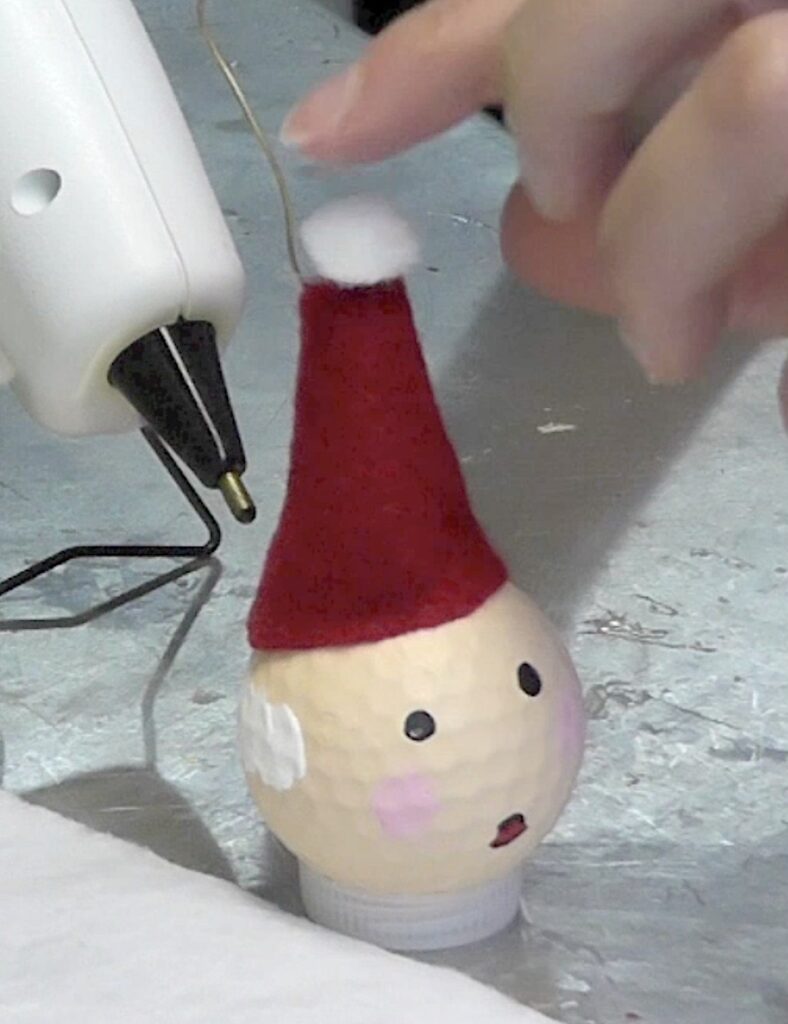 Step 7
Glue on the felt eyebrows, beard and mustache.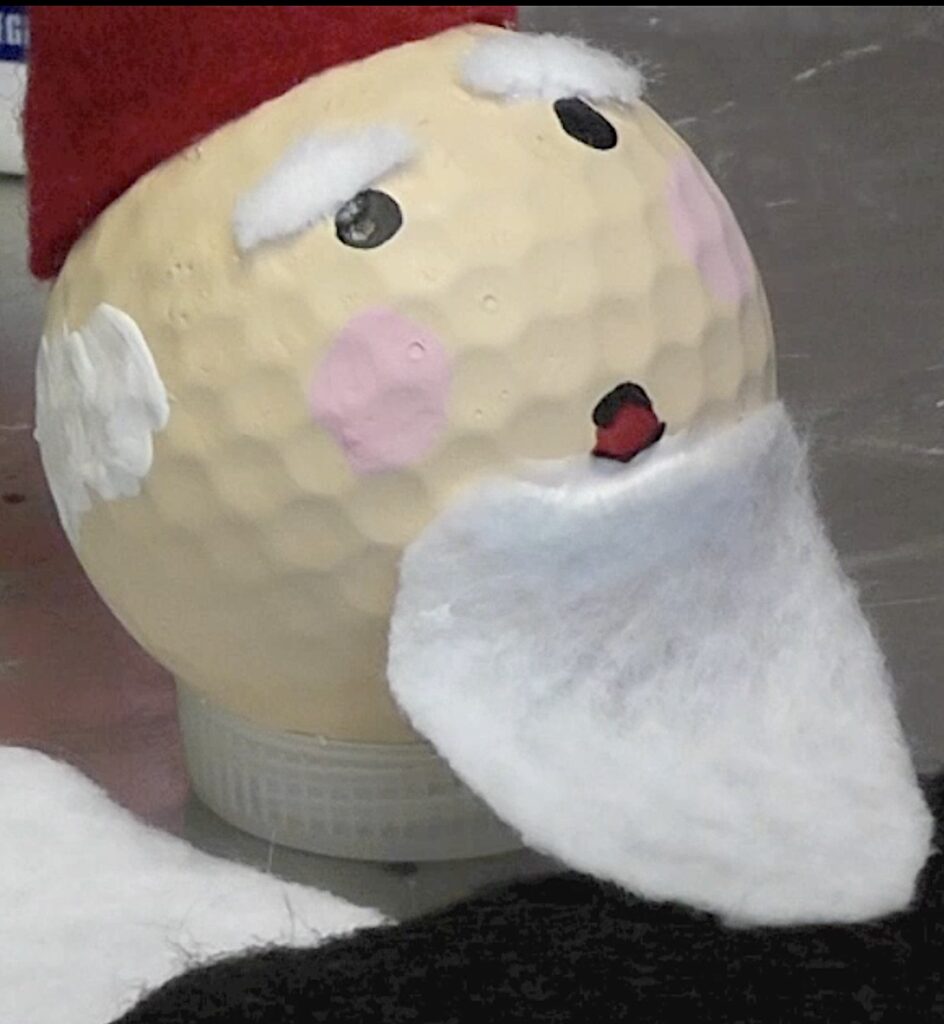 Step 8
Glue the felt trim around the bottom of the hat.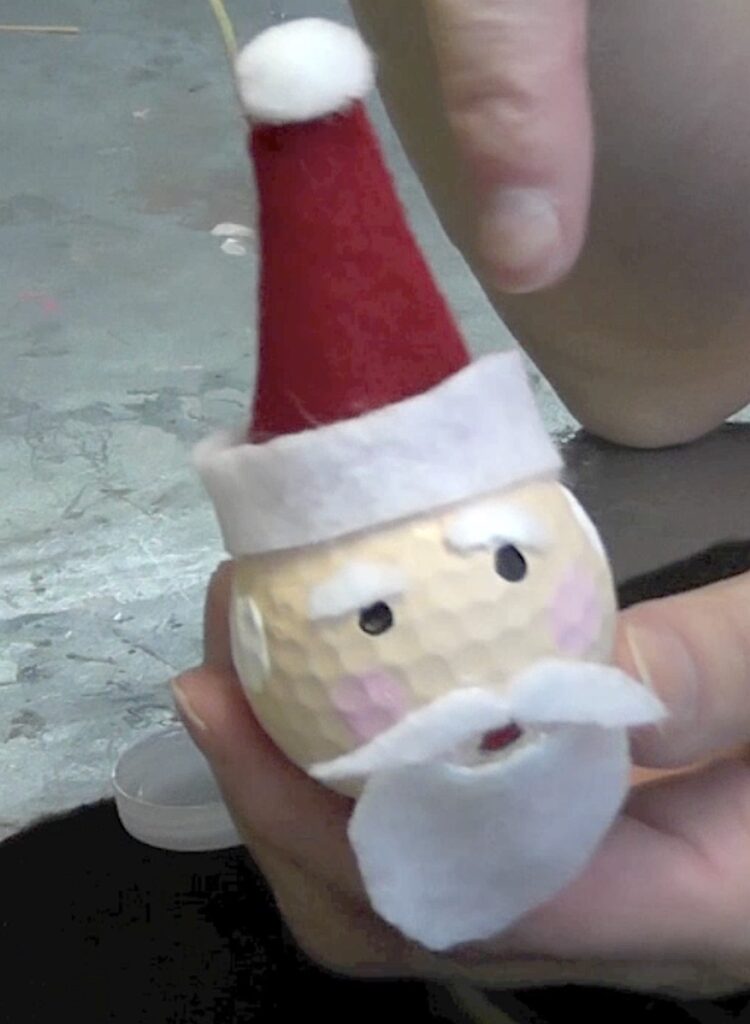 It's a great ornament gift for a golf enthusiast or a perfect gift topper!
Have fun with it! I'd LOVE to see what you make! Be sure to share it over on my Craft Klatch Facebook Group! It's Free! ❤️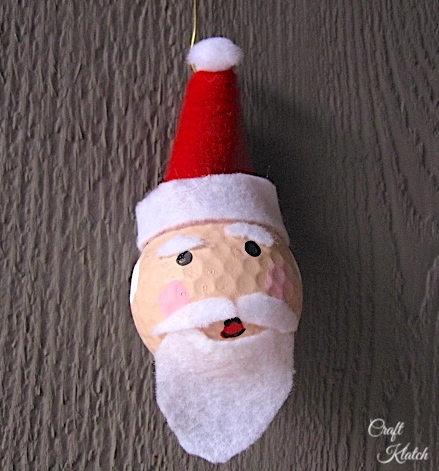 Other Christmas Crafts You Will Love!
If you love working with golf balls, here are other 30 Golf Ball Crafts you will really enjoy!
Fun Santa Alternatives!
If you love fun Santa decorations but don't have time to make them yourself, check out these!

Mona
Be sure to PIN IT for later!