Turn an old golf ball into a snowman Christmas tree ornament! This is a great way to repurpose old golf balls and make a holiday gift! I went traditional red and green but you can customize the colors!
If you enjoy using golf balls in crafting, you should check out my 30 Golf Ball Crafts!

Supplies for the Golf Ball Snowman Christmas Tree Ornament
*This blog uses affiliate links. As an Amazon Associate I earn from qualifying purchases.
Golf Ball Snowman Christmas Tree Ornament Video Tutorial
Snowman Christmas Tree Ornament Directions:
Step 1
Drill a small hole in the top of the golf ball and insert an eye screw. It should screw in very easily. Paint the golf ball with white acrylic paint. It might need two coats and allow it to dry.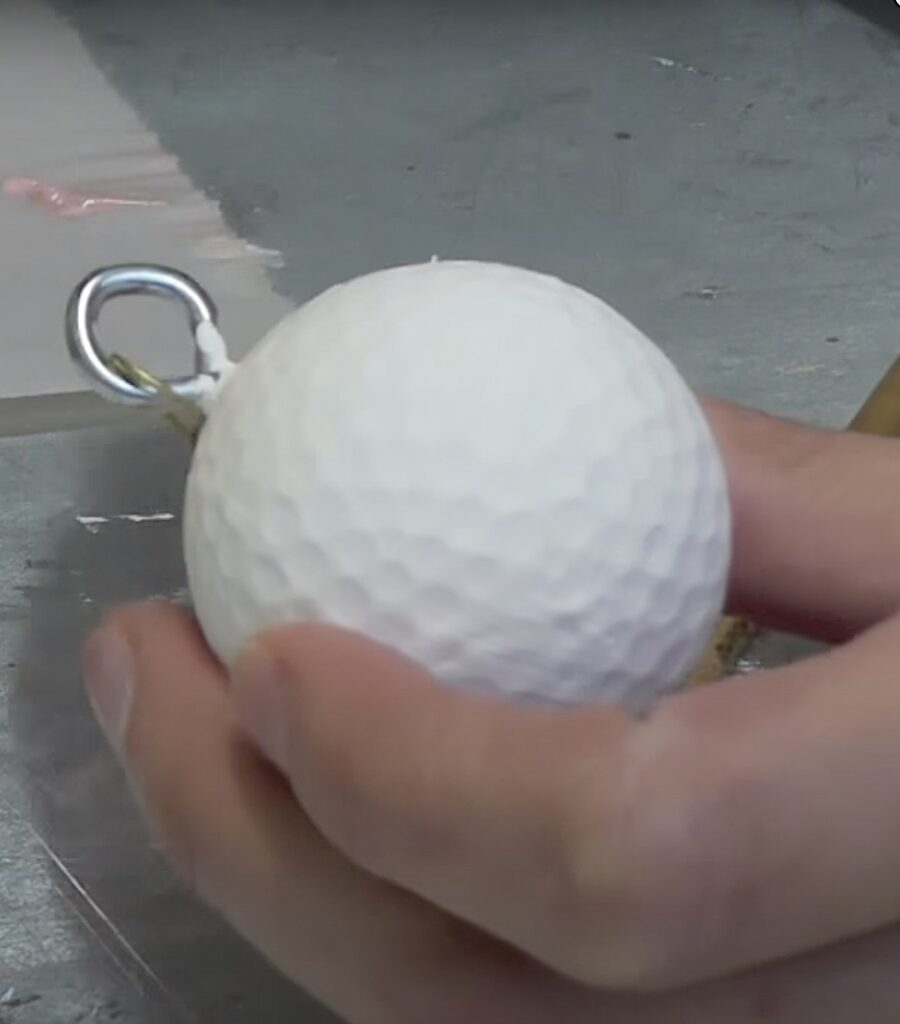 Step 2
Dip the end of a paint brush or skewer into black acrylic paint and make eyes and mouth on the snowman golf ball.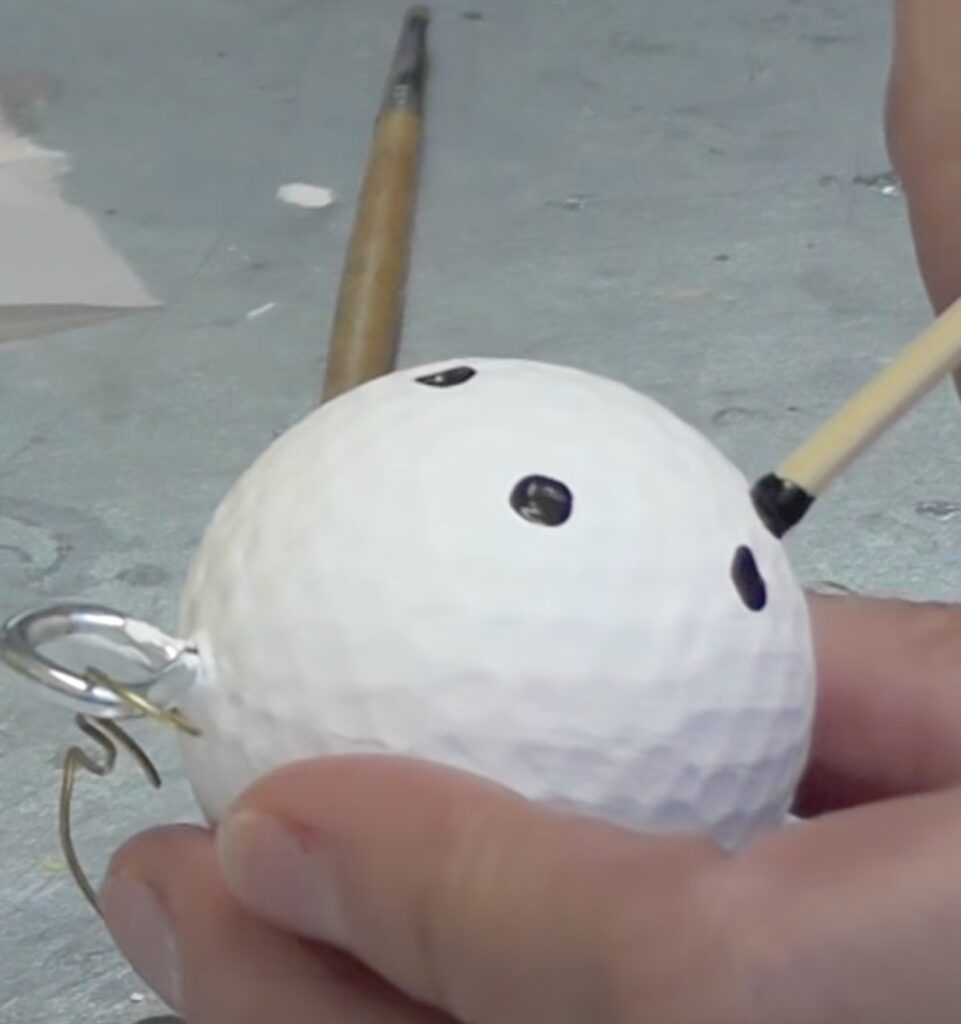 Step 3
Paint an orange triangle for the carrot nose
Step 4
Cut black felt into a circle and cut a hole in the middle.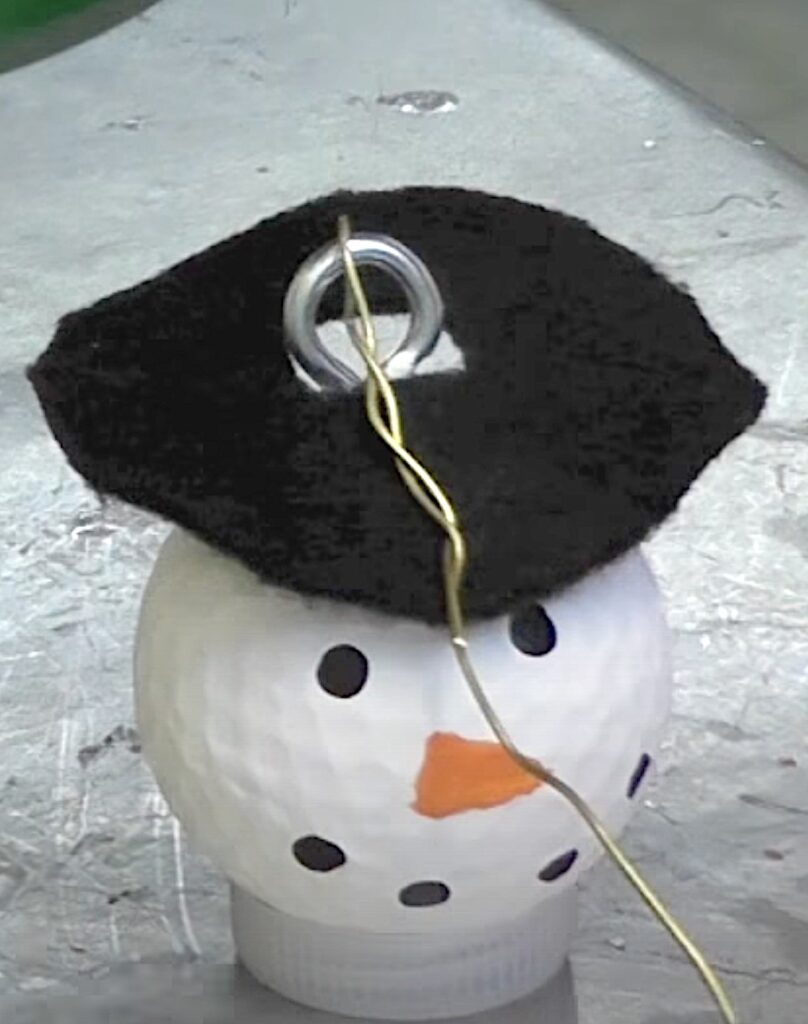 Step 5
Cut a strip of black felt and glue it to make a tube for the top of the hat.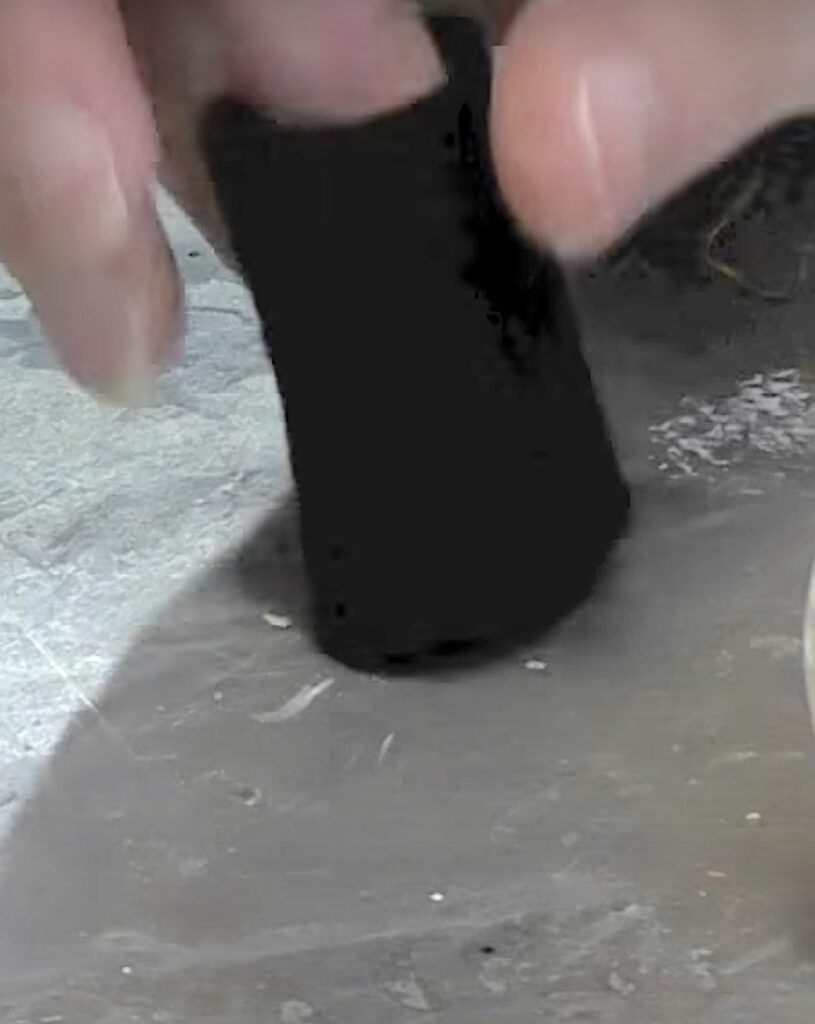 Step 6
Glue on the parts for the hat on the snowman.
Step 7
Cut red felt into a strip and overlap to create a scarf – use hot glue to tack it together. Then, glue it onto the snowman.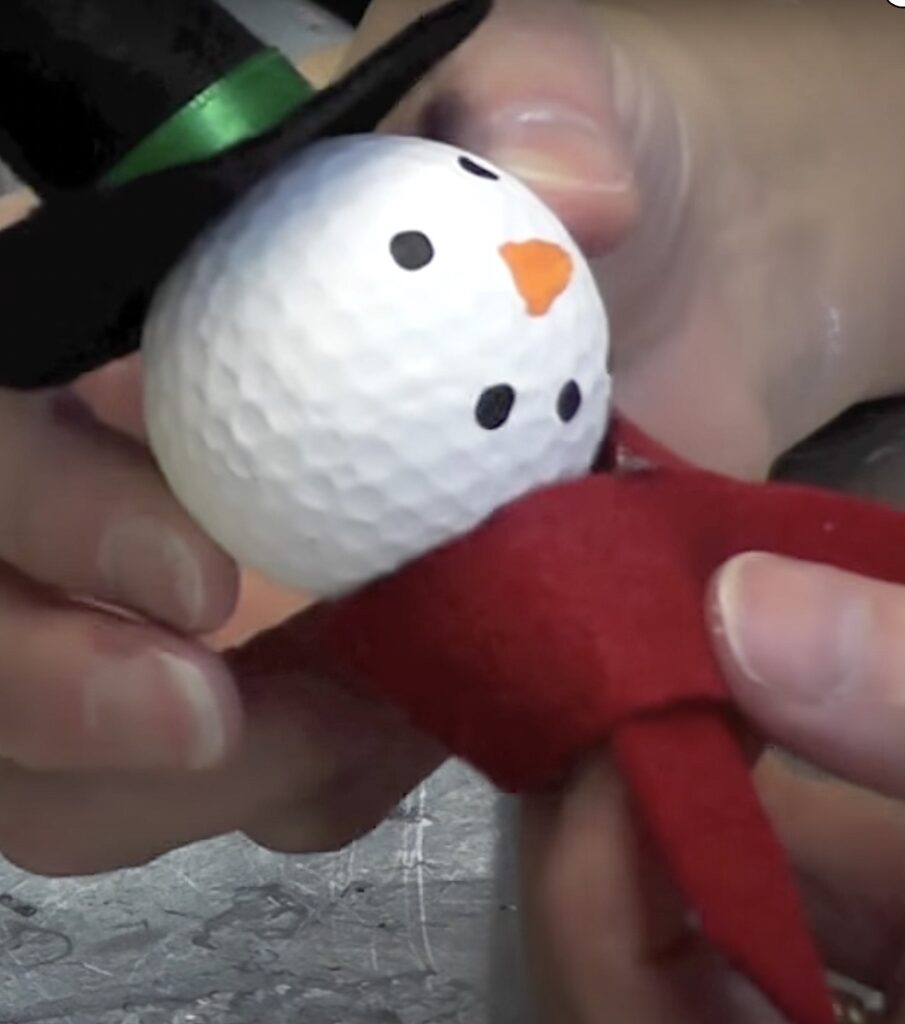 Step 8
Take thin green ribbon and glue around the hat for trim.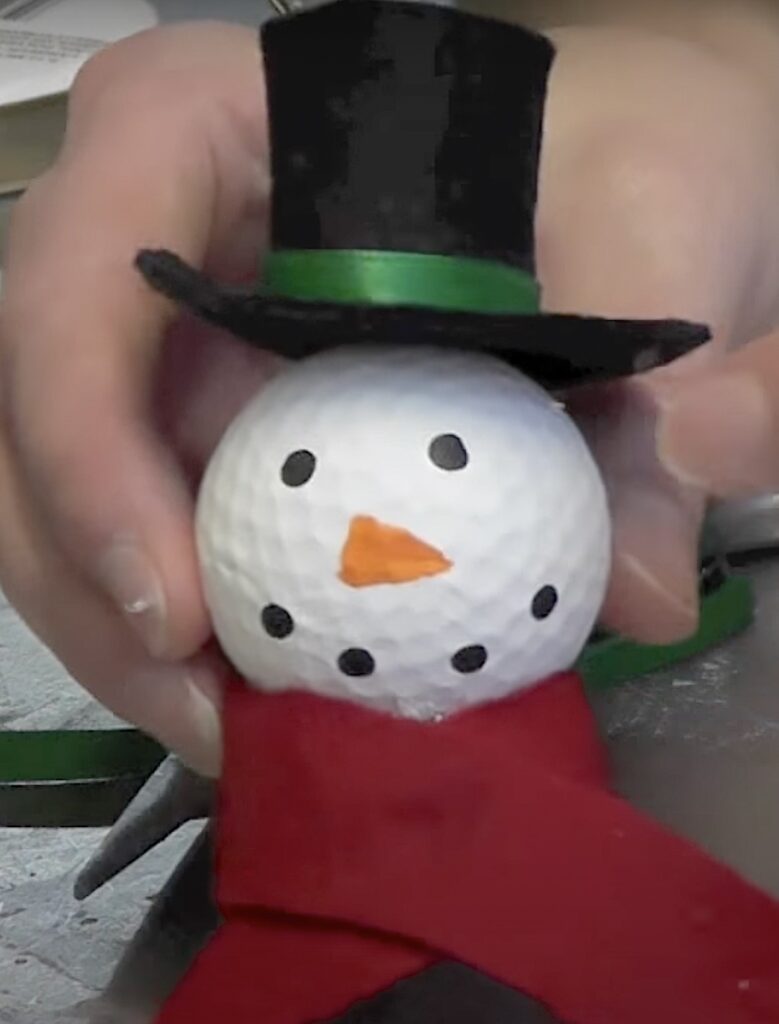 Step 9
Put a glob of hot glue on the hat and sprinkle with red beads or red glitter. Put a glob of hot glue on the scarf and sprinkle with green beads or green glitter!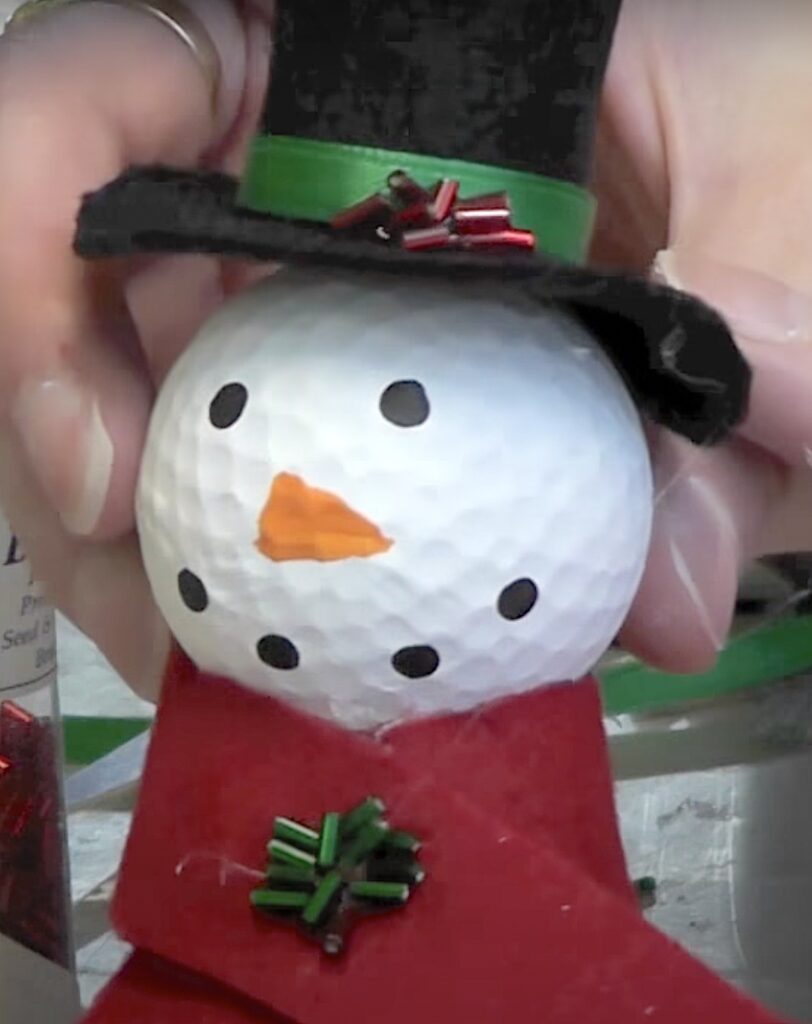 Step 10
Optional – Take slick fabric paint and run some along random edges of the snowman's scarf and hat to look like snow. Then, sprinkle white or iridescent glitter on it while wet. Let everything dry.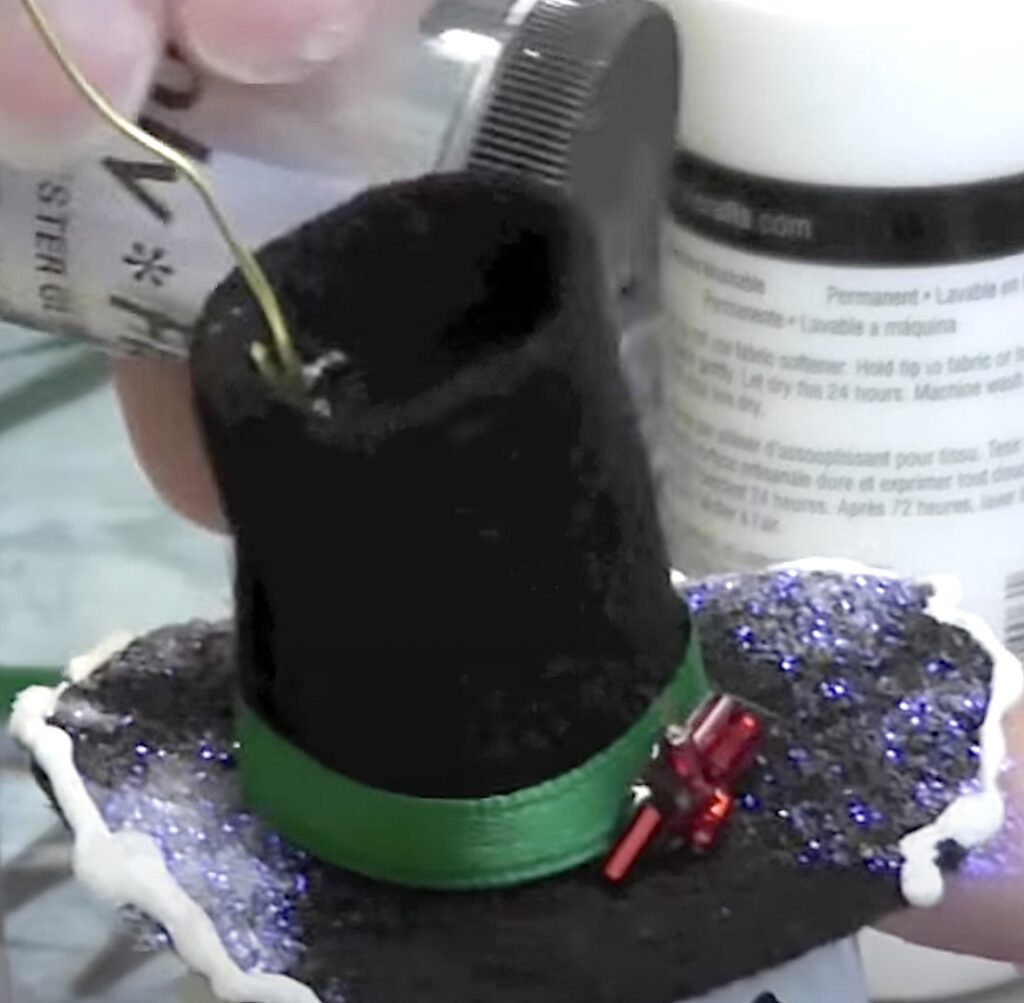 Your snowman is ready to be enjoyed! It's a great ornament to decorate the house, or to put on a package!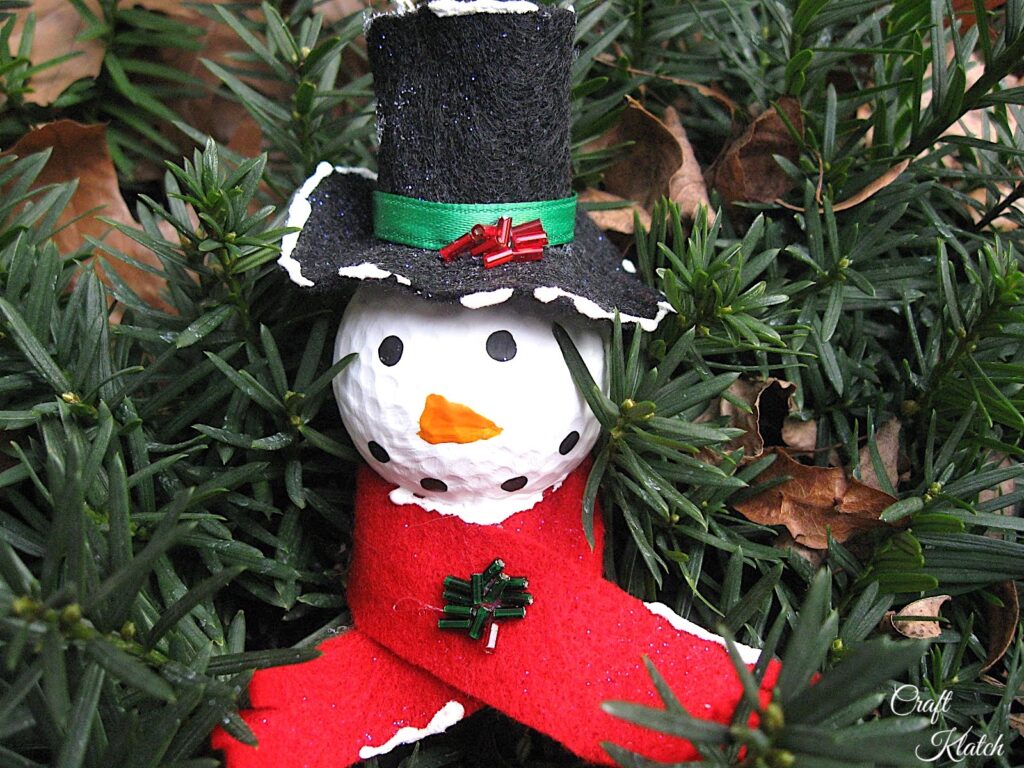 Have fun with it! I'd LOVE to see what you make! Be sure to share it over on my Craft Klatch Facebook Group! It's Free! ❤️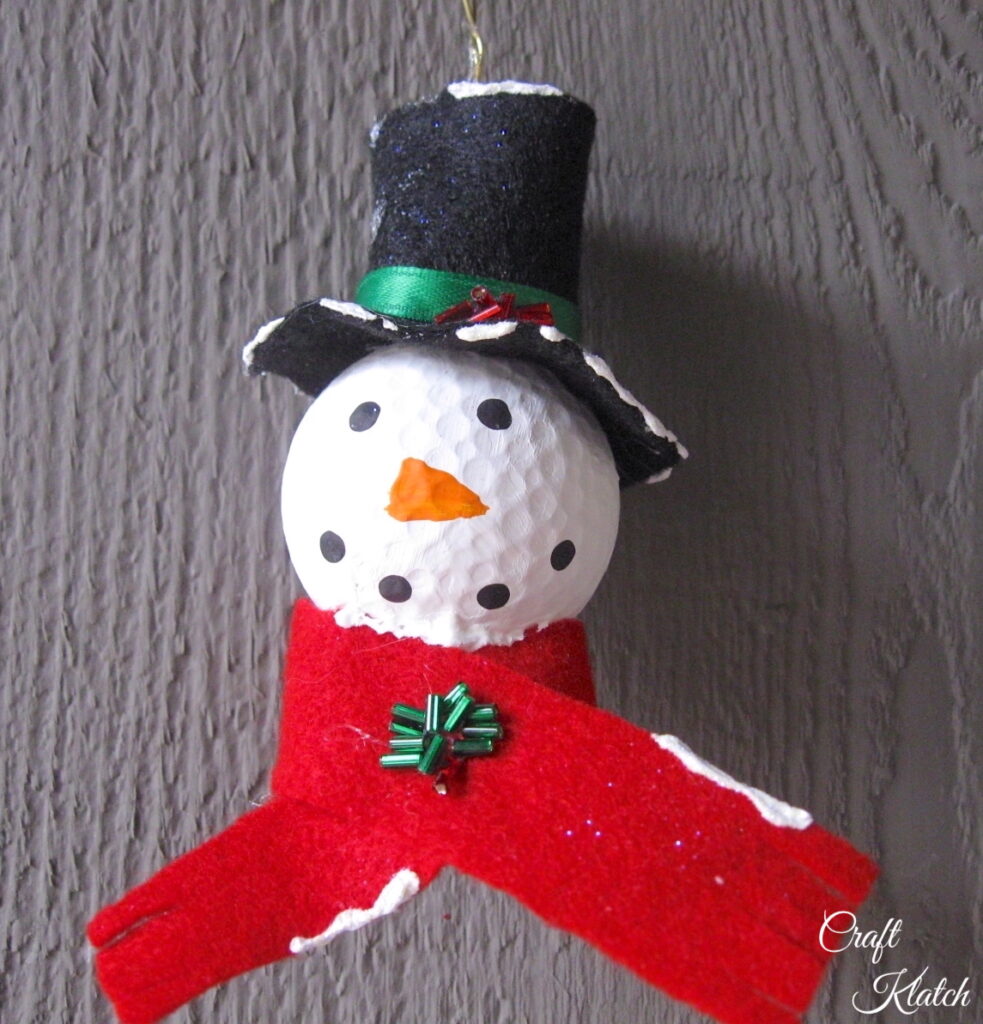 Snowman Crafts!
I love snowmen for the holidays, so I have made a bunch of snowman crafts! Here are a few I think you will enjoy!
So Many Amazing Snowmen!
If you love snowmen too but don't have the time to make them, check these out!

Thanks so much for stopping by! Remember: Life's too short not to shimmer, so grab your glue gun and your glitter!™ Stay safe!
Mona
Be sure to PIN IT for later!