I was asked to do another golf ball craft and it was requested that I do a turtle, so here it is! It looks like a baby turtle to me!
Materials To Make Golf Ball Baby Turtle
*This blog uses affiliate links. As an Amazon Associate I earn from qualifying purchases.
Baby Turtle Golf Ball Craft Video Tutorial
If you love golf ball crafts, check out my post 30 Golf Ball Crafts HERE!
Baby Turtle Craft Directions
Step 1
Draw an oval on a piece of paper. Cut out the oval and two triangles from the middle of the longer side. You can see an example in the video above.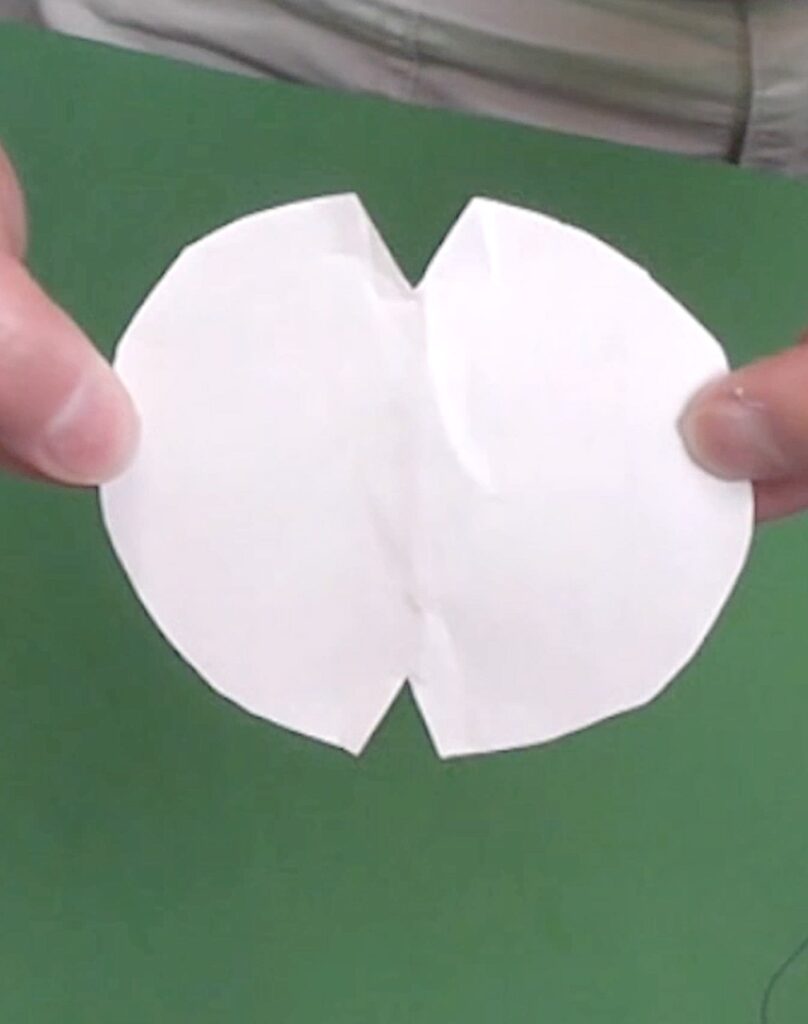 Step 2
Check the size, as compared to the golf ball, and adjust as necessary. Then trace onto the green craft foam.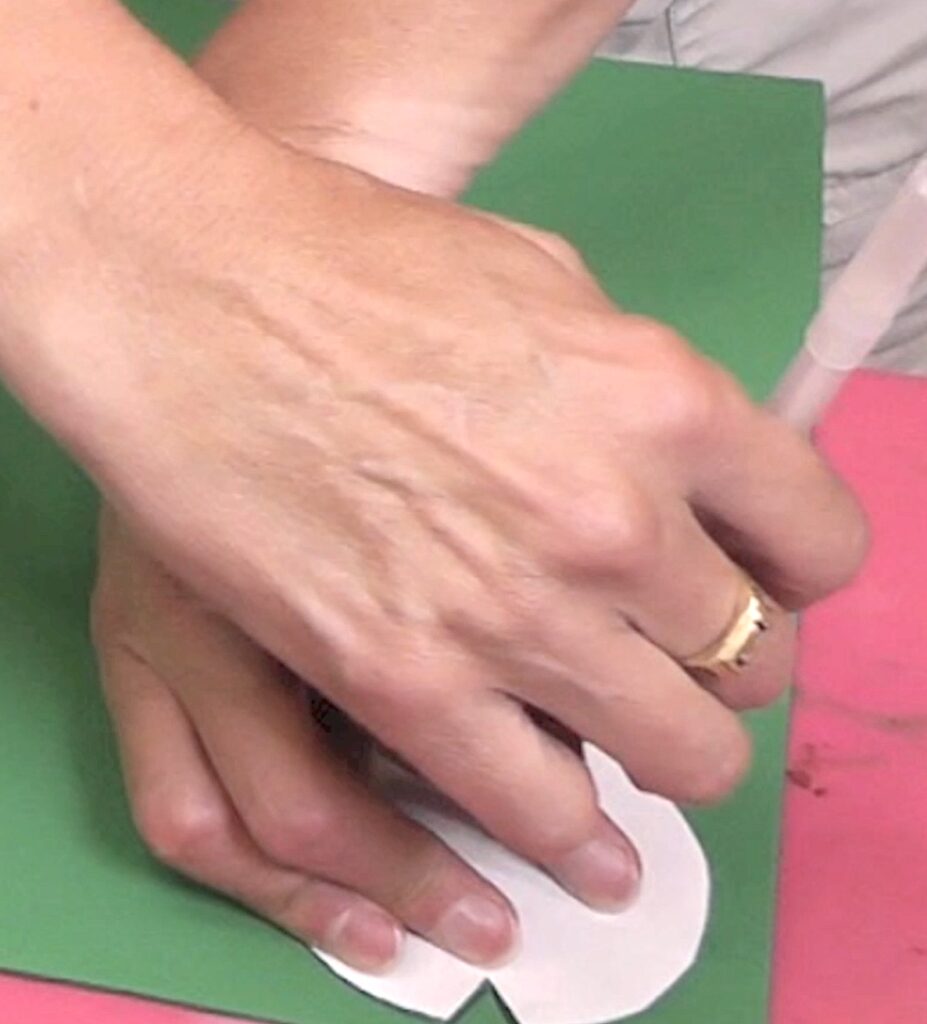 Step 3
Cut out the green craft foam, cutting on the inside of the pen marks.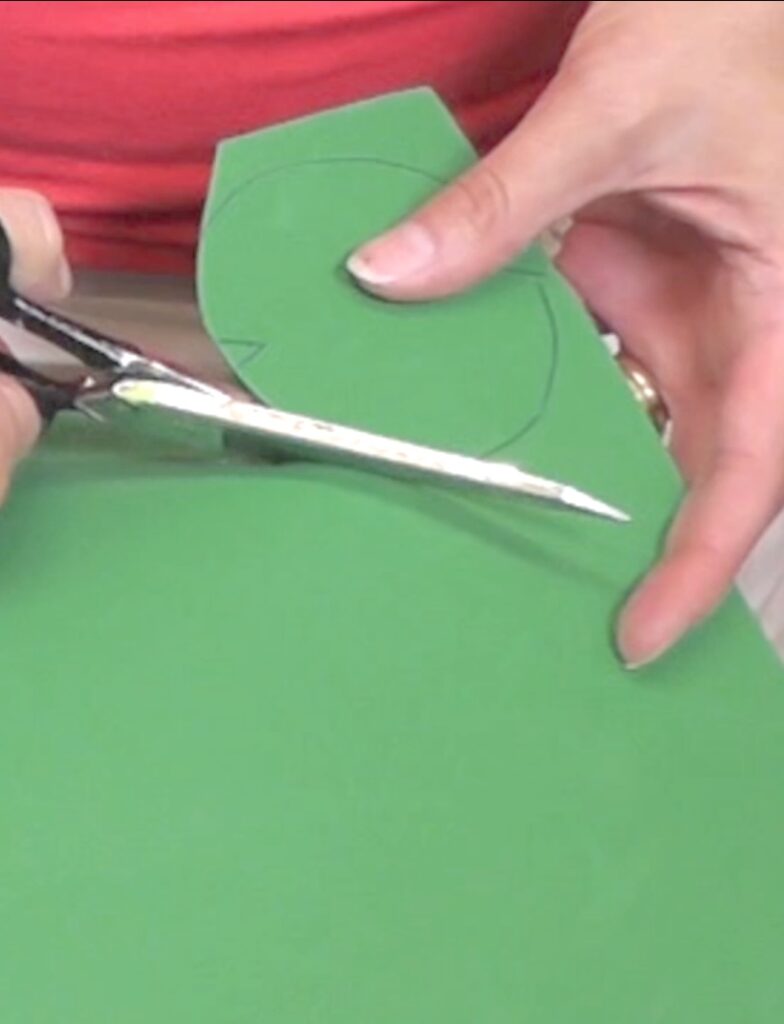 Step 4
Where you cut out the small triangles, now have them meet and glue them together. This is also demonstrated in the video above. This creates the shell.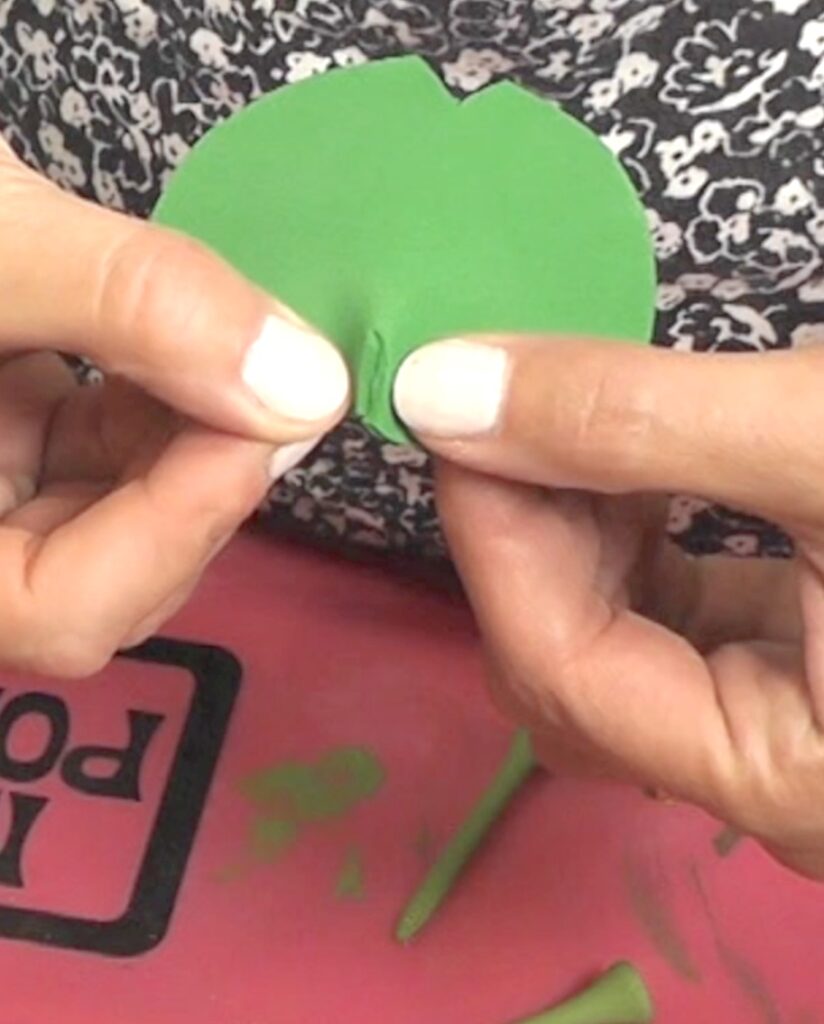 Step 5
Paint the golf ball, golf tees and wood dowel cap green.  This might take more than one coat.
Step 6
Take a thin paint brush and paint a border and the lines across the shell.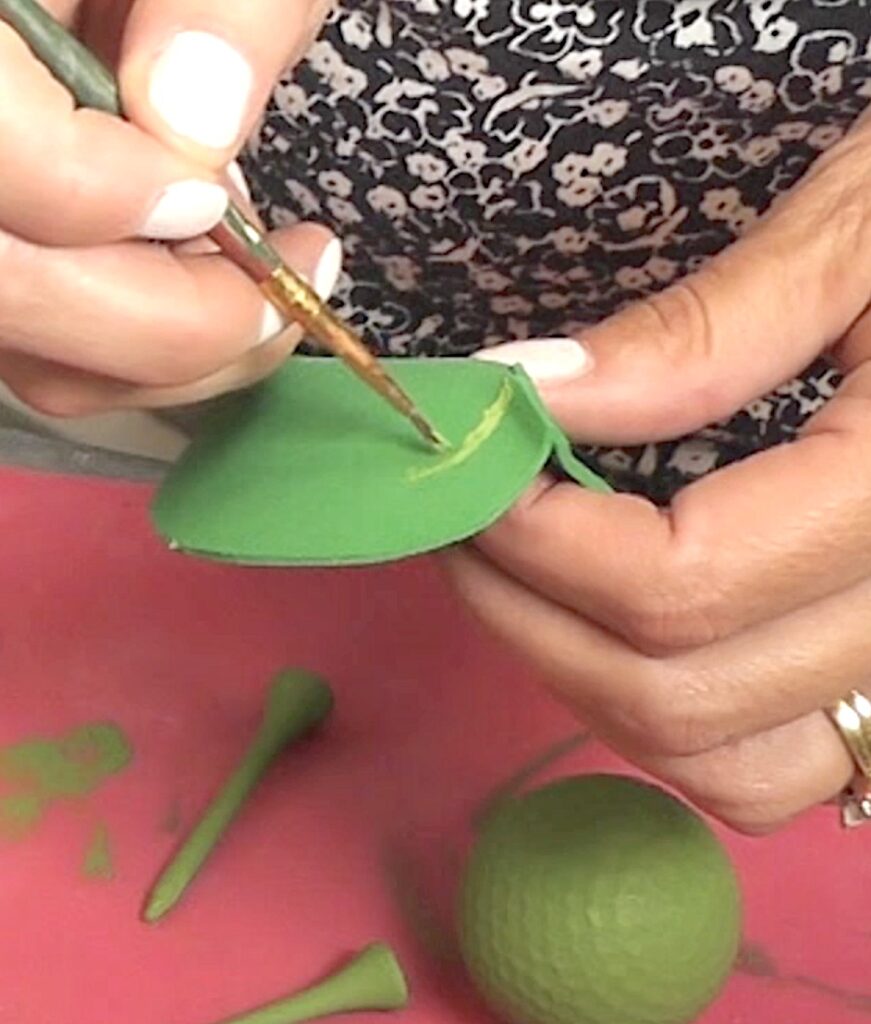 Step 7
When dry, glue the shell onto the golf ball.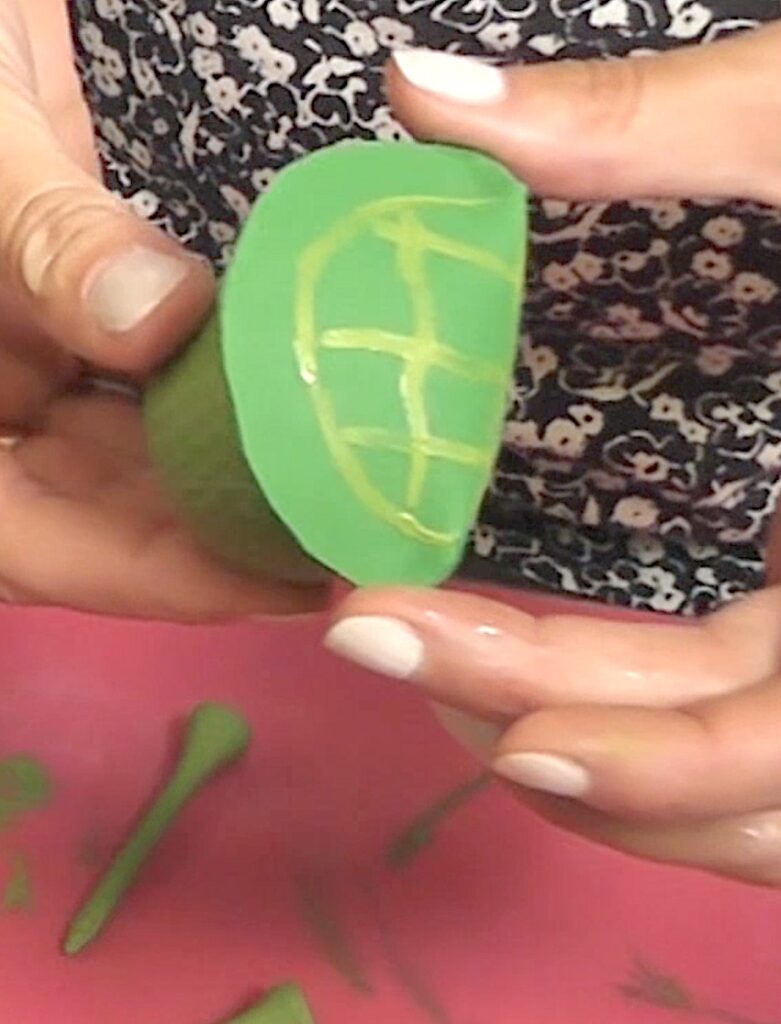 Step 8
Once dry, drill a hole at one end for the head.
Step 9
Glue the wood bead to the end of a golf tee.
Step 10
Insert that golf tee into the hole drilled for the head. Add glue if needed.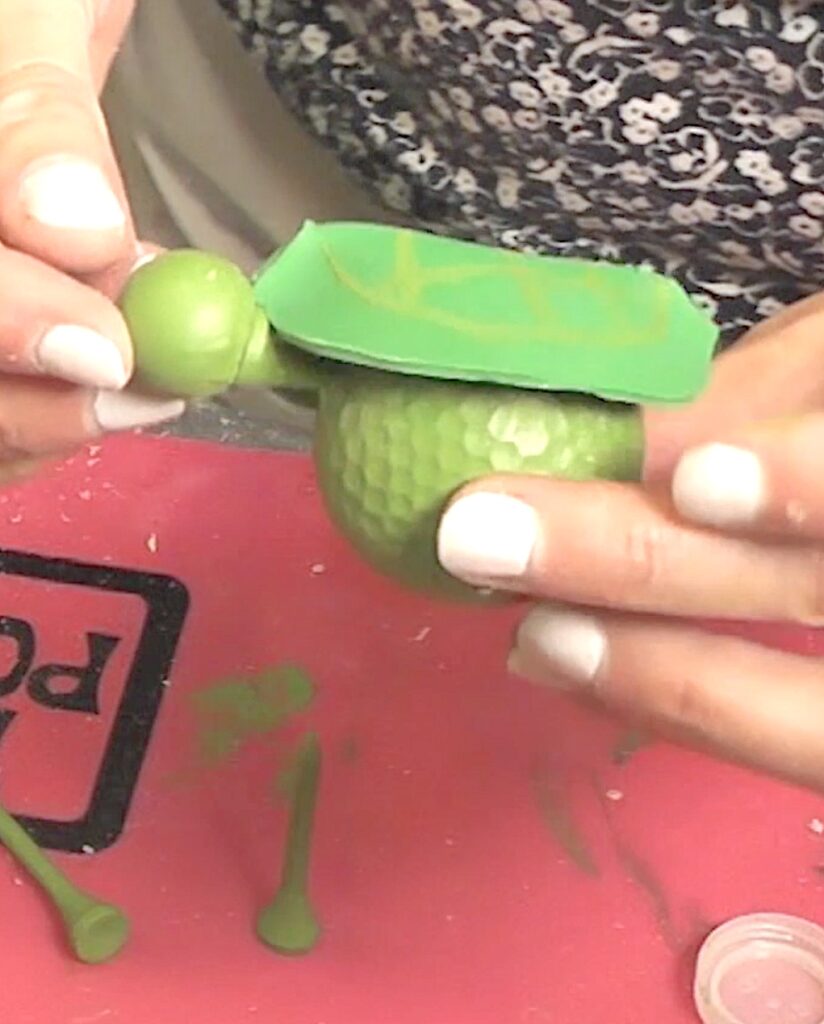 Step 11
Flip turtle over, so his belly is facing up. Drill four evenly spaced holes, for the legs. Insert the remaining golf tees.
**The golf tees at their original length will be too long. Cut them down to a length you like.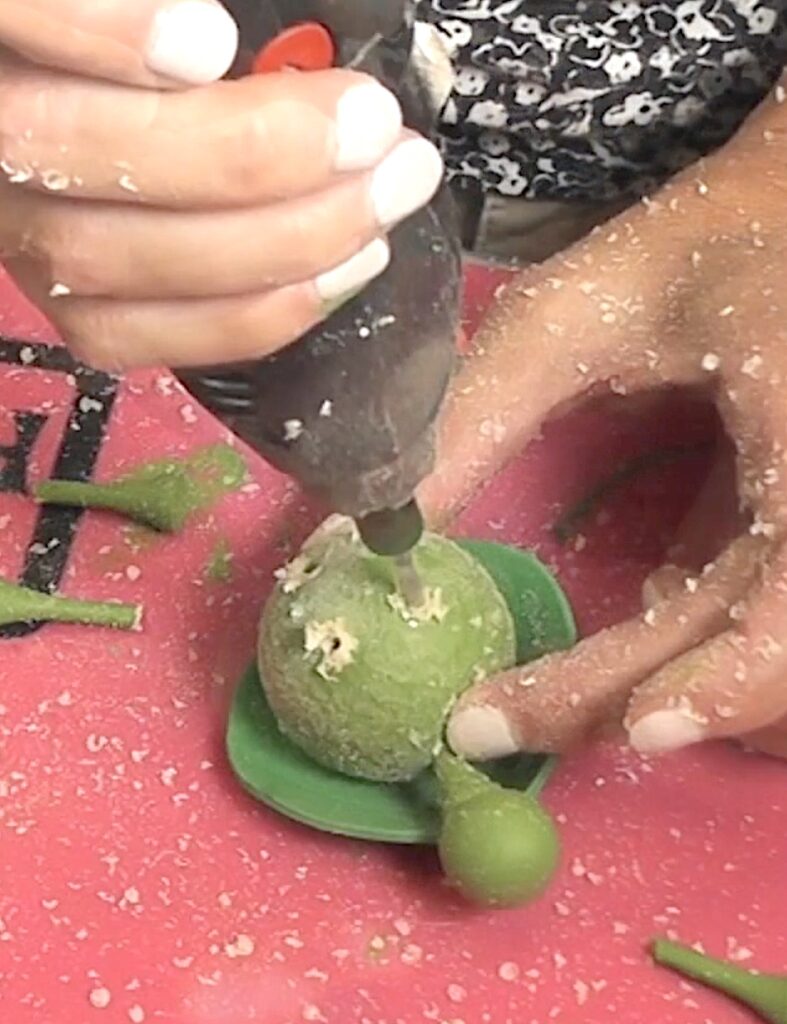 Step 12
Glue on eyes and paint on the mouth – or draw on with a black permanent marker. Touch up any paint as needed and that's it!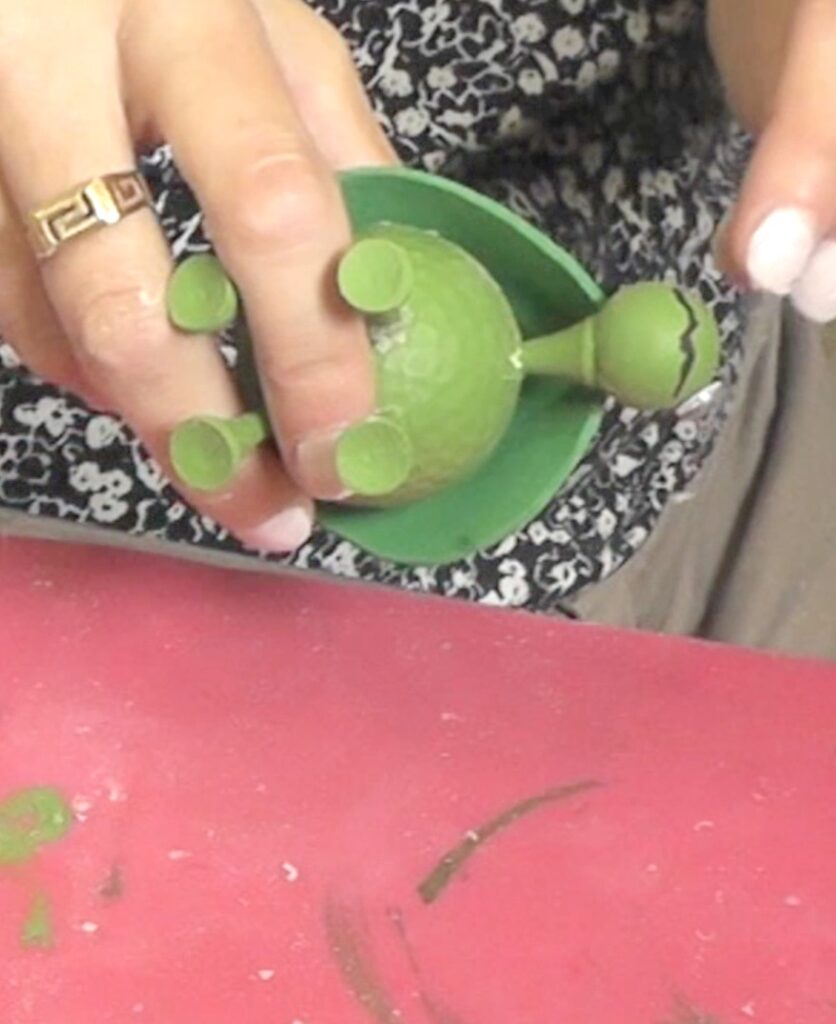 Now you have a super cute baby turtle!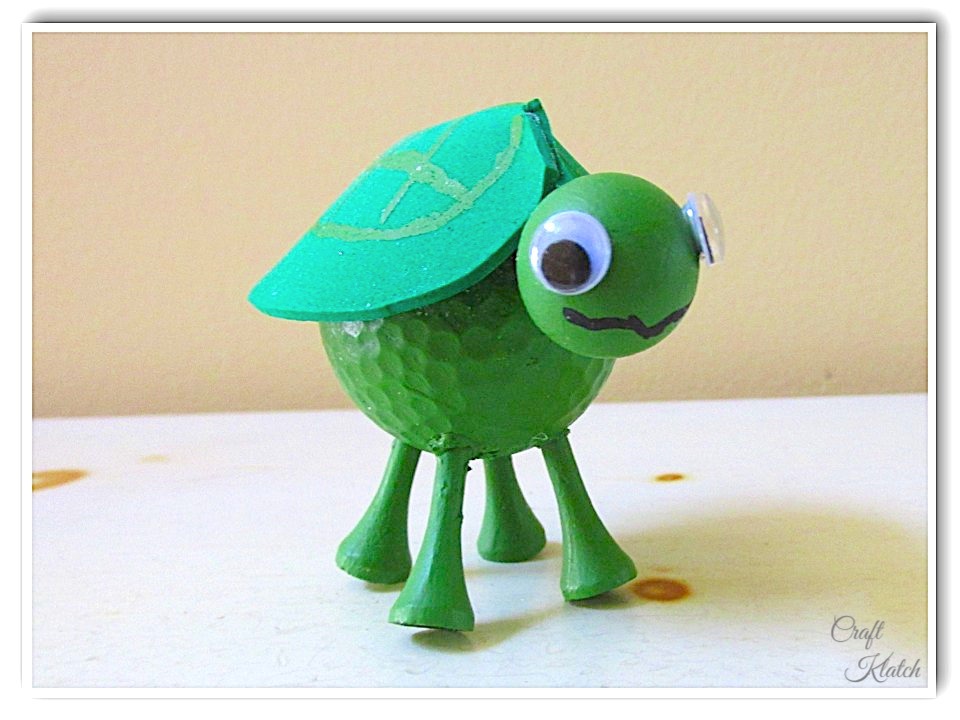 Have fun with it! I'd LOVE to see what you make! Be sure to share it over on my Craft Klatch Facebook Group! It's Free! ❤️
Other Turtle Crafts
I've made a bunch of great turtle crafts you will LOVE!
Amazing Turtle Accessories
If you enjoy turtle home decor, be sure to check these out!

Thanks for stopping by! Remember: Life's too short not to shimmer, so grab your glue gun and your glitter!™ Stay safe!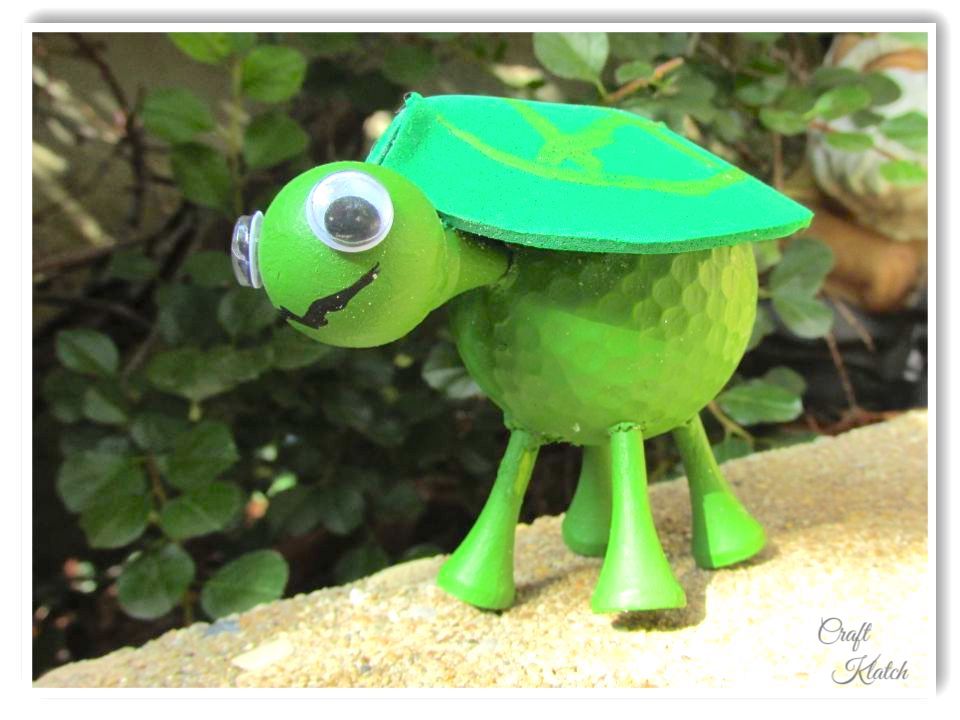 Mona
Be sure to PIN IT for later!