I garbage-picked this metal milk jug and gave it a makeover! It looks nice and fresh and creates a little coastal farmhouse feel to my decor.
Is that a thing? Coastal farmhouse?
Either way, I like the sound of it!
This was another post-hurricane find and it was a great find!
My sister, brother-in-law, and I went out and garbage-picked. I would say out of all of us, my brother-in-law had the best eye for finding stuff!
It wasn't an antique and it wasn't expensive…infact…the Made in China sticker was still on the bottom.
Just because something was inexpensive doesn't mean it can't be salvaged and upcycled!
So, I did!
Video Tutorial
Here is the quick video tutorial of the milk jug makeover! Be sure to watch! It's short and I have a quick hack in there!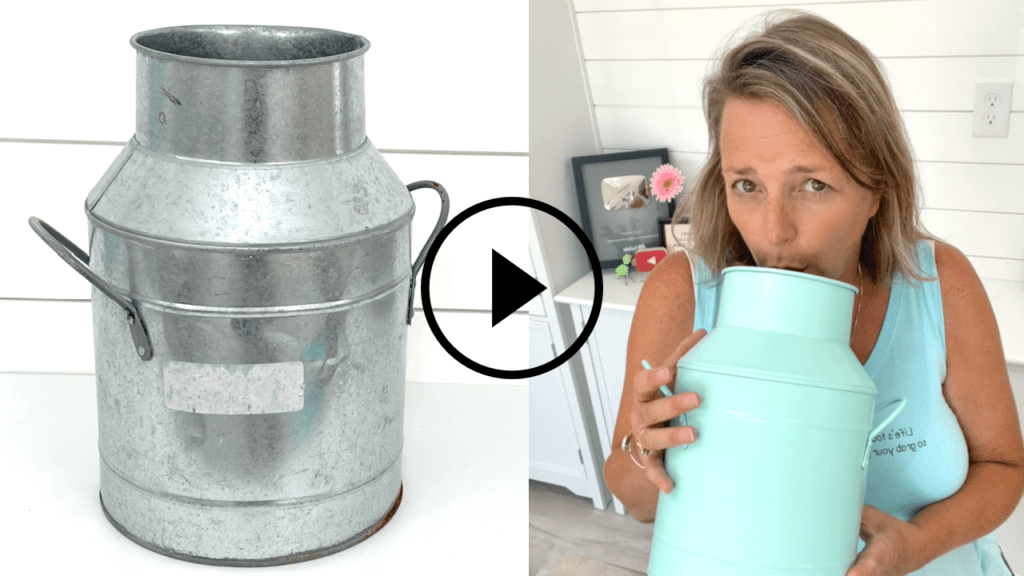 Supplies
*This blog uses affiliate links. As an Amazon Associate I earn from qualifying purchases.
DIrections
It's time to give the milk jug a quick and easy refresh!
Step 1
I cleaned the milk jug. It needed a good scrubbing and there was surface rust on the bottom and the seams, so I made sure to get it nice and clean.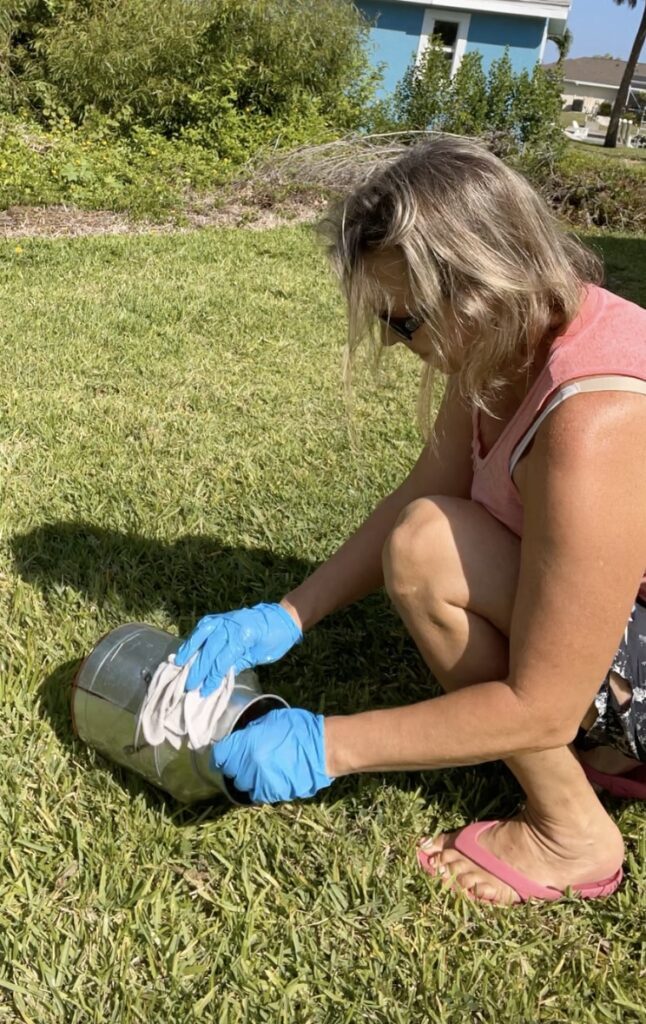 Step 2
Because there was surface rust, I used the rusty metal primer to make sure it was properly prepped before painting. I sprayed it inside and out.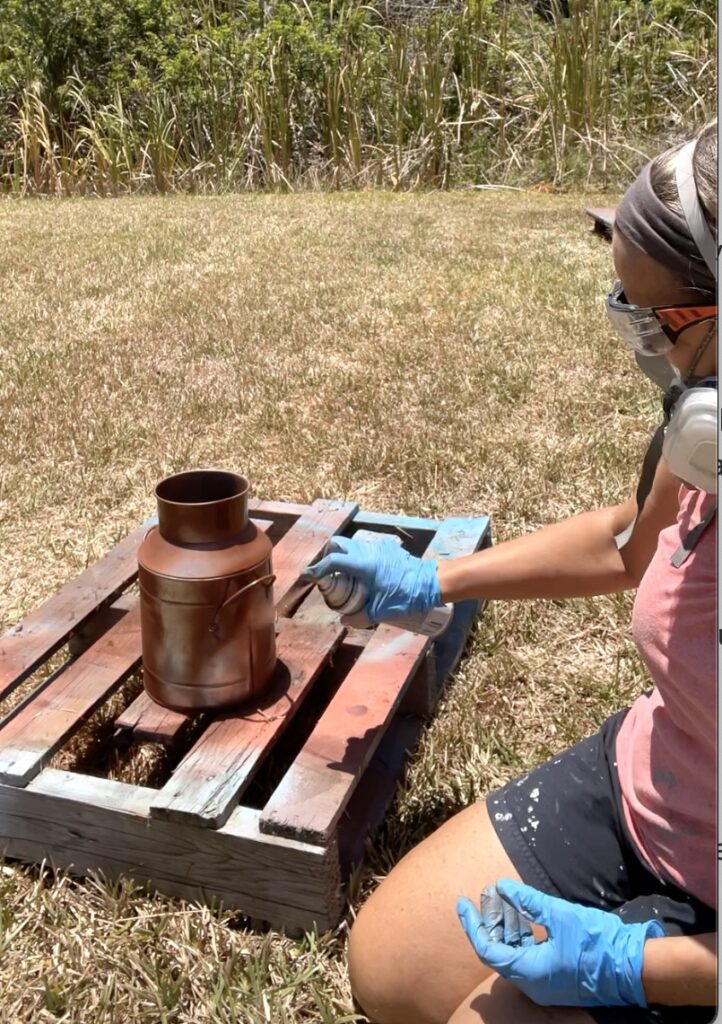 Step 3
I used a nice fresh aqua color and give it a refresh!
The Results
It could not have been easier and I love the way it looks. I don't have a great story or deep appreciation for milk cans, but I love that it isn't in a garbage dump and the new look just makes me happy!
I love it by itself or with flowers in it! There is a quick flower hack in the video that you don't want to miss!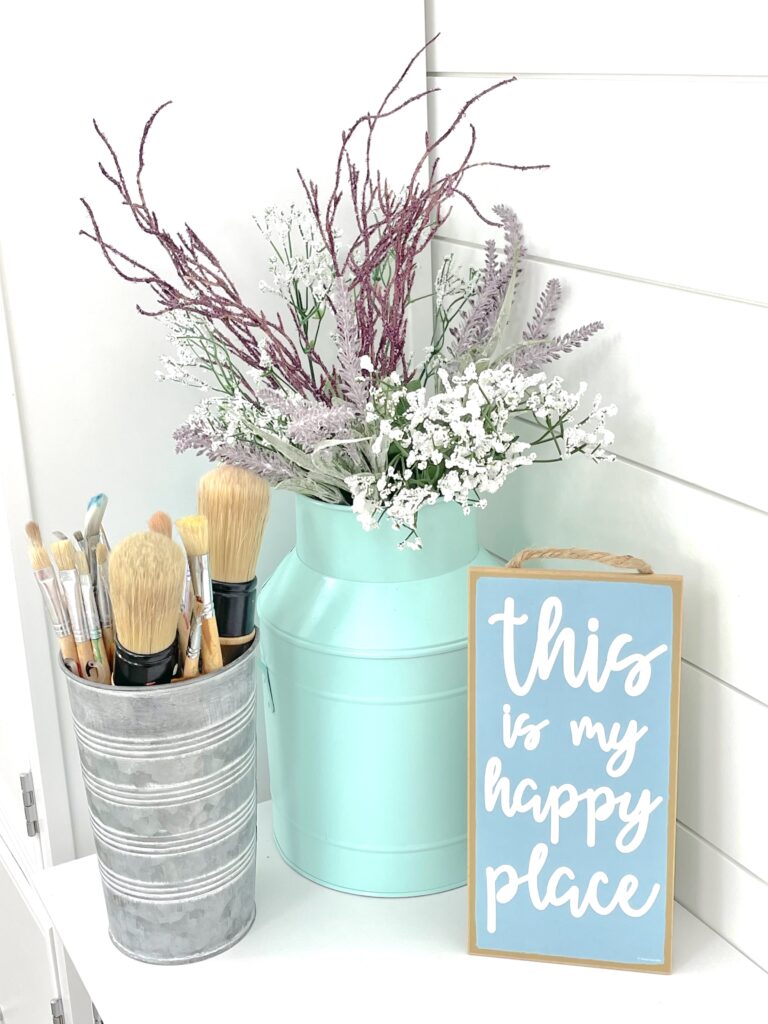 Post Hurricane Projects
As I mentioned, I picked up a lot of beat up but great upcycle finds after the hurricane. Here are some I have tackled so far:
If you are more of a garage sale surfer than a garbage picker, you might enjoy this Key Coaster that I with keys I bought from a garage sale.
Milk Jug Finds
Maybe you don't have a milk jug to makeover but love them! There are some grat finds so you can add them to your decor too!
Remember: Life's too short not to shimmer, so grab your glue gun and your glitter!™
Be sure to share it and PIN IT for later!