It's time for another Garbage to Gorgeous™ furniture salvage! The neighbors put the bird table in the trash, so I picked it up for an easy upcycle!
It was post-hurricane and the neighbors put this gem out in the trash!
I couldn't believe it!
I loved it!
Just in case, I did double-check with them to make sure it wasn't a mistake.
They said they did not want it back.
Okay!
It was the perfect addition to the two chairs I made over for the she shed deck!
It's been sitting there for about seven months and its time had come!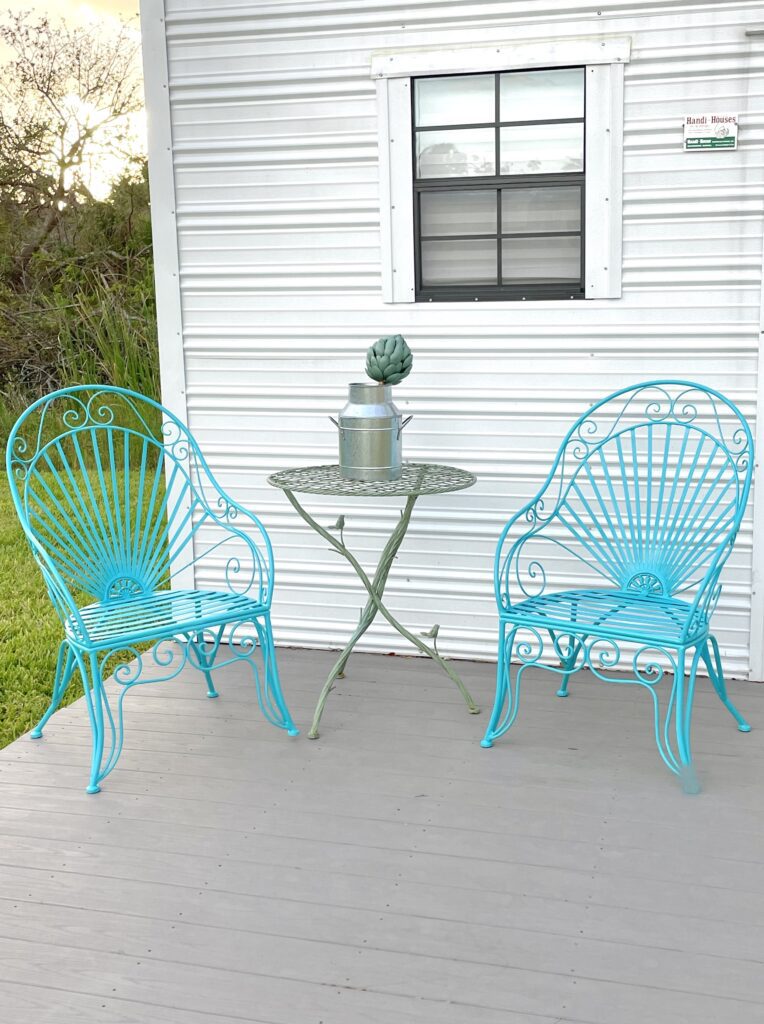 When I did the chairs, I asked what color the table should be. More than any other color suggested was…
CORAL!
It wasn't originally on my radar and I wasn't sure about it, but I asked and decided it was the right thing to do!
So this furniture salvage was going to get a coral makeover!
Bird Table Furniture Salvage Video Tutorial
Here is the video tutorial. It's quick and it's easy! Give it a look!
Materials Needed for Bird Table Furniture Salvage
*This blog uses affiliate links. As an Amazon Associate I earn from qualifying purchases.
Directions for Bird Table Furniture Salvage
Step 1
I cleaned the table. It was metal and pretty easy to clean. I used TSP to best prep it for painting. When doing a furniture salvage, it's always important to give it the best start to be able to accept paint.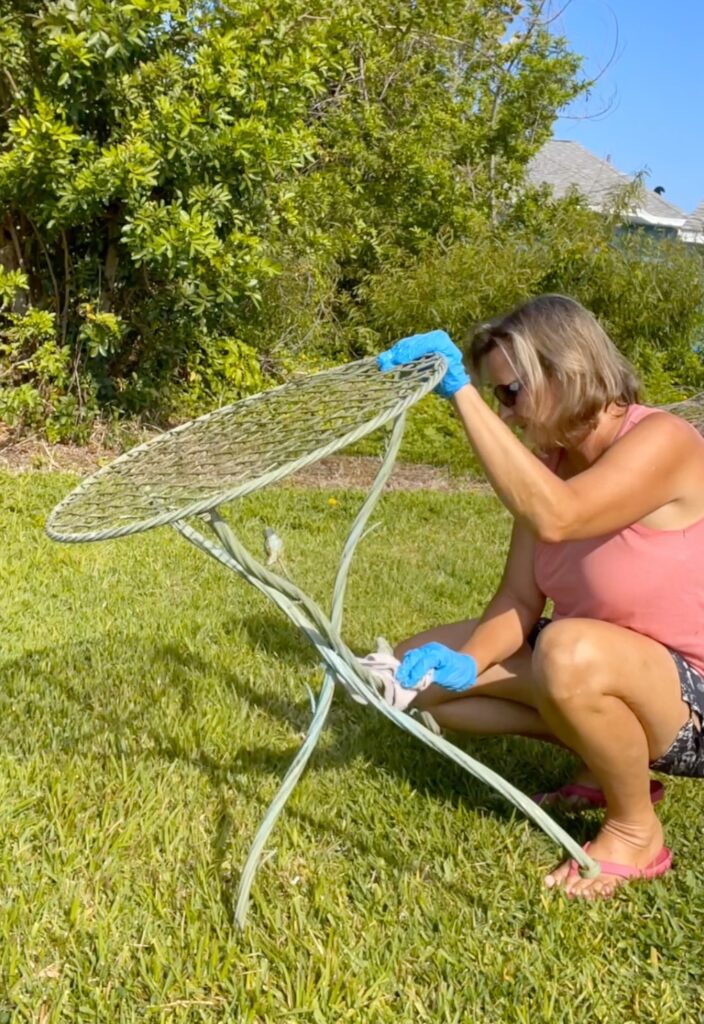 Step 2
There was a little bit of surface rust on the table…mostly at the joints. I used the Rusty Metal Primer to give it a good base for painting it.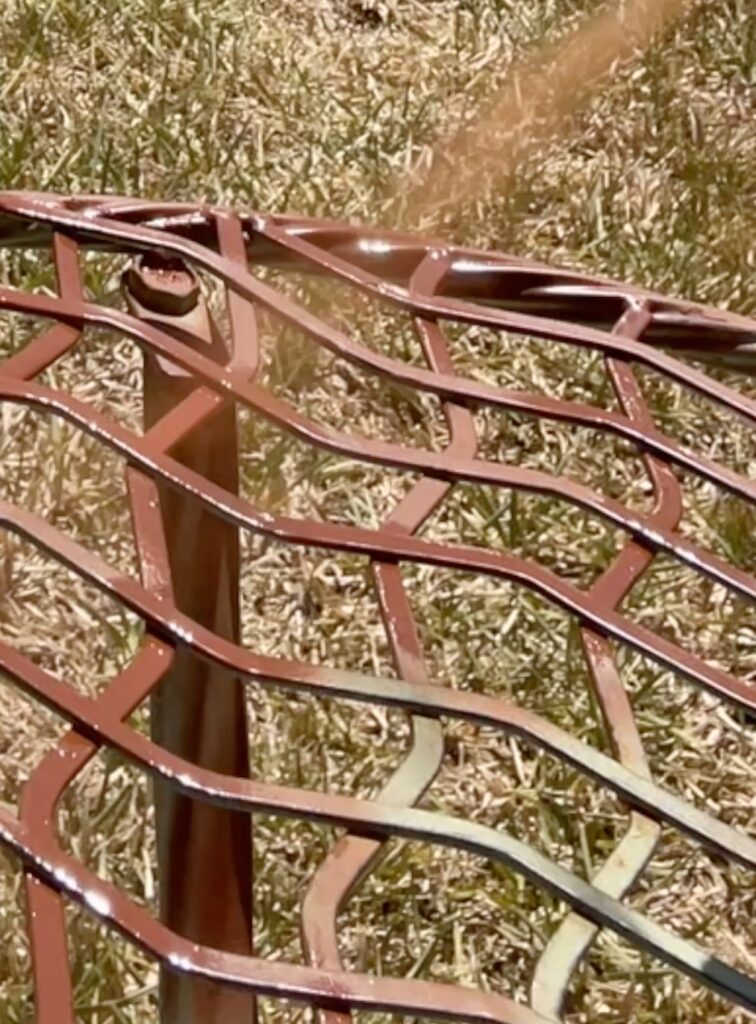 Step 3
I broke out the coral! It only comes in gloss, so that's what I took. It looks a little darker in pictures. It's definitely a bright coral color.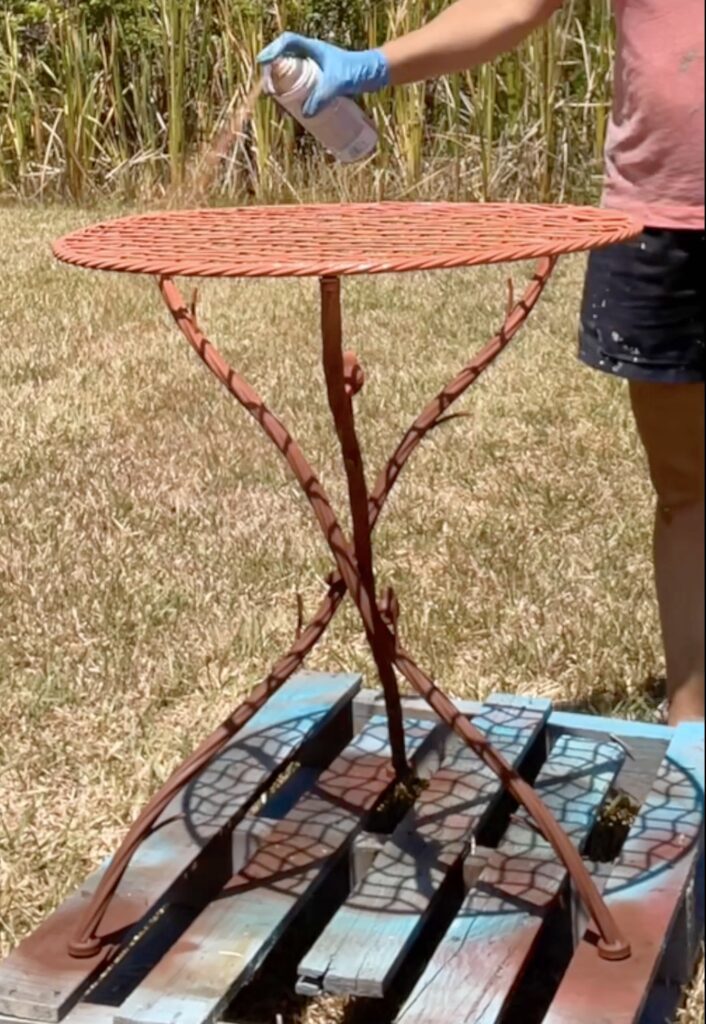 Once dry, I put it on the she shed porch!
I love when I can upcycle or do a furniture salvage in a day! It's so satisfying!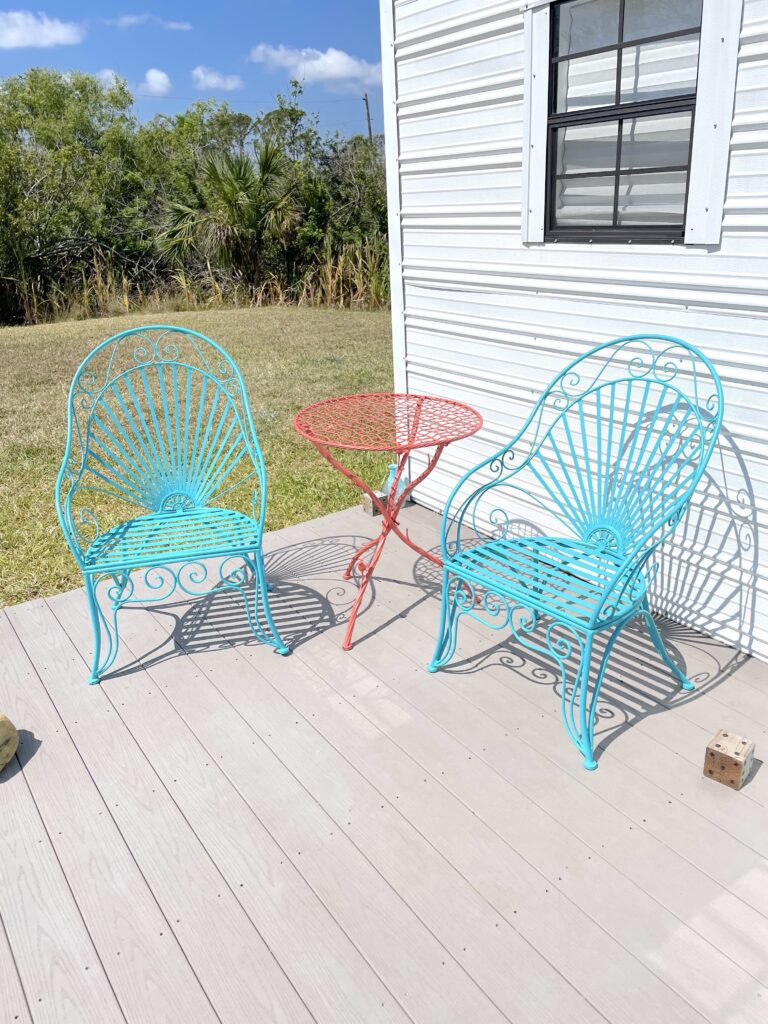 I'd love to know if you like the color or do you think it would look better in a different color?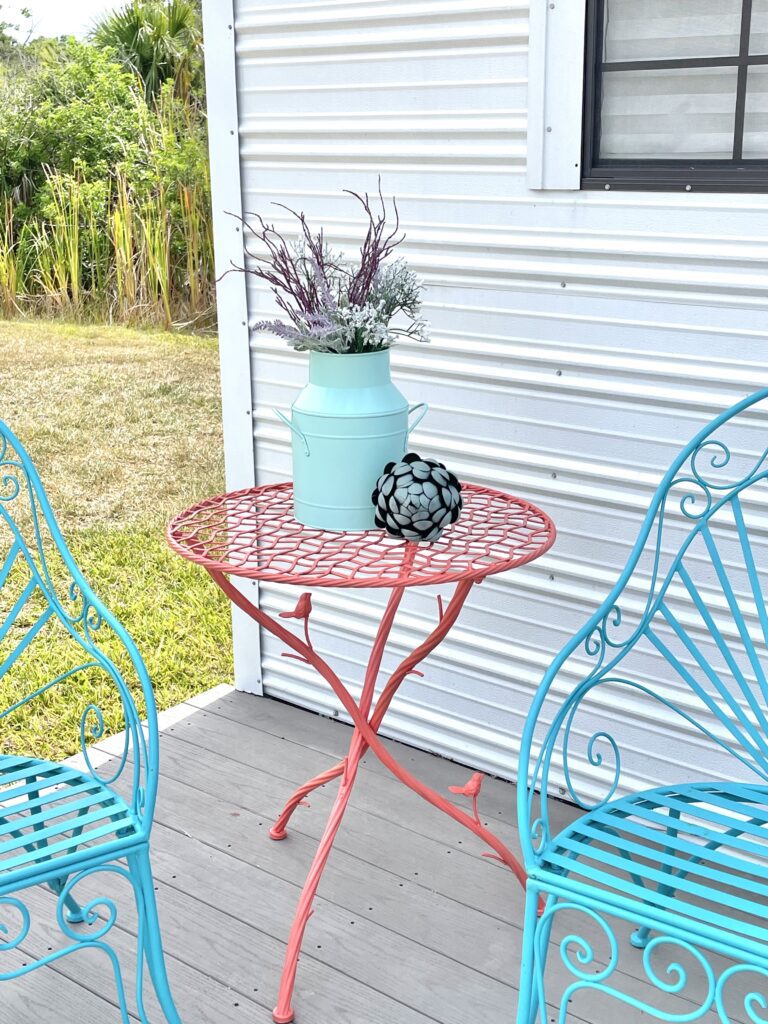 More Furniture Salvage Projects!
If you like this project, check out these fun ones! You can't beat a good upcycle!
A Couple of Bird DIYS
If you like bird decor, you will love these projects!
Great Bird Decor Finds!
If you like bird decor but don't want to make it, check out these great finds!

Remember: Life's too short not to shimmer, so grab your glue gun and your glitter!™
Mona