Learn how to add a touch of festive flair to your Fourth of July celebration with a wooden spoon set, colorful paint, glitter, and ribbons. Perfect for DIY enthusiasts of all ages, this easy centerpiece craft will elevate your Fourth of July celebration!
Craft or Crap
I'm so EXCITED! Chas from Chas' Crazy Creations and I are doing another edition of Craft or Crap and this is our first Fourth of July edition!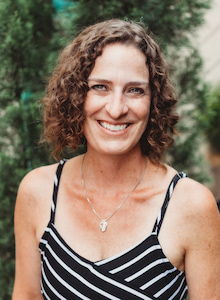 We asked, over on our Craft or Crap Facebook group (which is free to join by the way ~ hint…hint…nudge…nudge), what we should include in our projects.
We had the suggestion of wooden spoons, so that's what we ran with!
The Rules
The Rules are simple:
Create a Fourth of July craft
Incorporate wooden spoons
That's it!
Then, we post our wooden spoon craft projects and…
YOU decide if they are Craft or Crap!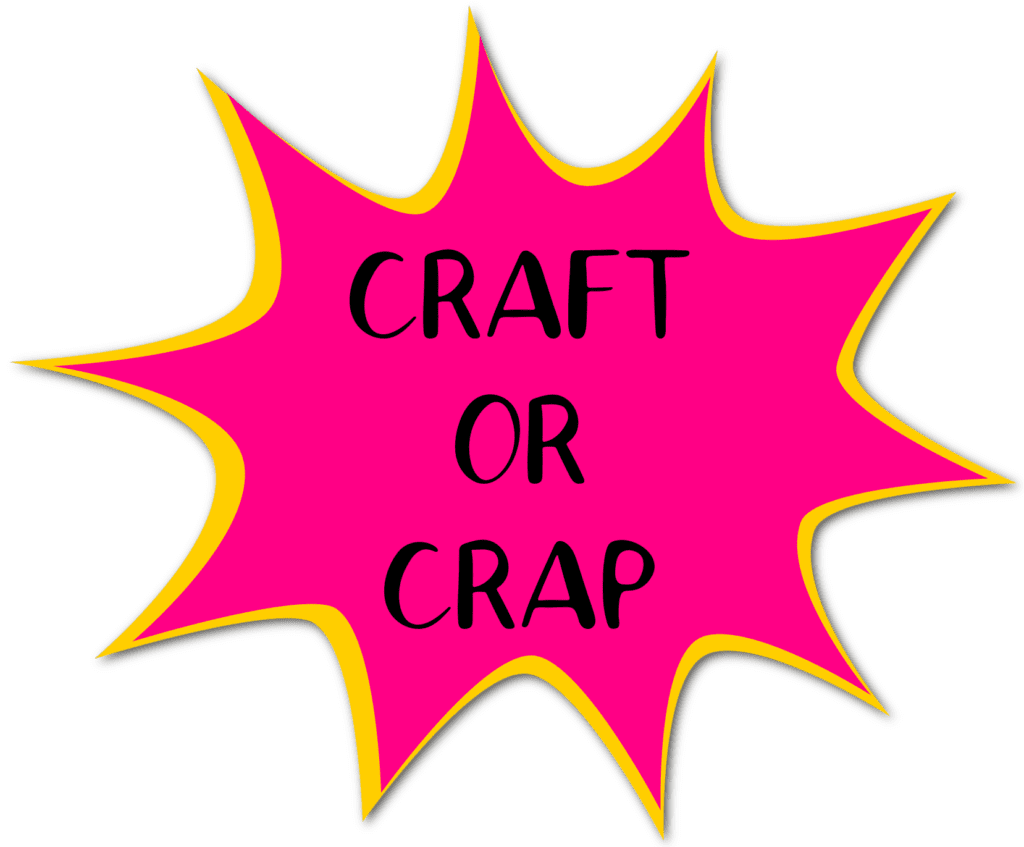 This is our third Craft or Crap Challenge! Our last one was Easter Painting Ideas Craft or Crap Challenge! Be sure to check that one out too!
And our first was a Dollar Tree Valentine's Day Craft of Crap Challenge!
Join In on Craft or Crap Fun!
Chas and I created Craft of Crap because we live cross country from one another and we can't just get together and craft.
So, this was a fun way for us to bond over crafting and we'd love it if you would craft with us too!
Whether you live next door, in the next state, or on the other side of the world, it doesn't matter!
We can still craft together with this challenge.
After all, doesn't crafting make the world a better place?
Once we give you the rules, have at it and let your creativity run wild!
Then, you can share pictures of your creations on the Craft or Crap Facebook Group or on Instagram.
When you do, make sure you tag @CraftKlatch and @ChasCrazyCreations and use #CraftorCrap
That way, we are sure to see it!
Craft or Crap Fourth of July Edition Video Tutorial
Materials List for Fourth of July Celebration Centerpiece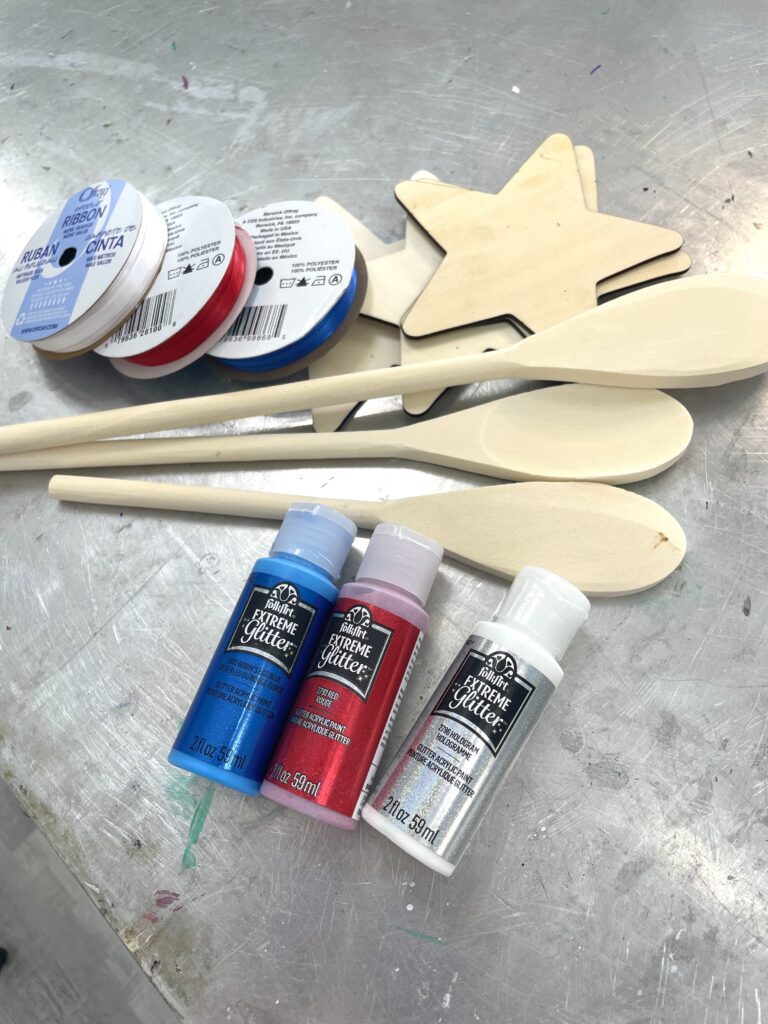 *Disclosure: This blog uses affiliate links from Amazon and other retailers. I earn a small amount from qualifying purchases at no additional cost to you.
Or look at this beautiful

Sea Glass

Glass vase or large pickle jar
Instructions Fourth of July Celebration Wooden Spoon Centerpiece
Step 1 – Paint the Wooden Spoons and Stars in Patriotic Colors
Use acrylic paint to paint the spoon end of each wooden spoon in vibrant shades of red, white, and blue in glitter paint.
And paint the wood stars with glitter paint in red, white, and blue. Apply multiple coats if needed and allow them to dry completely. Because I had never used that paint before, I used white acrylic paint as a base so the colors would be more vibrant.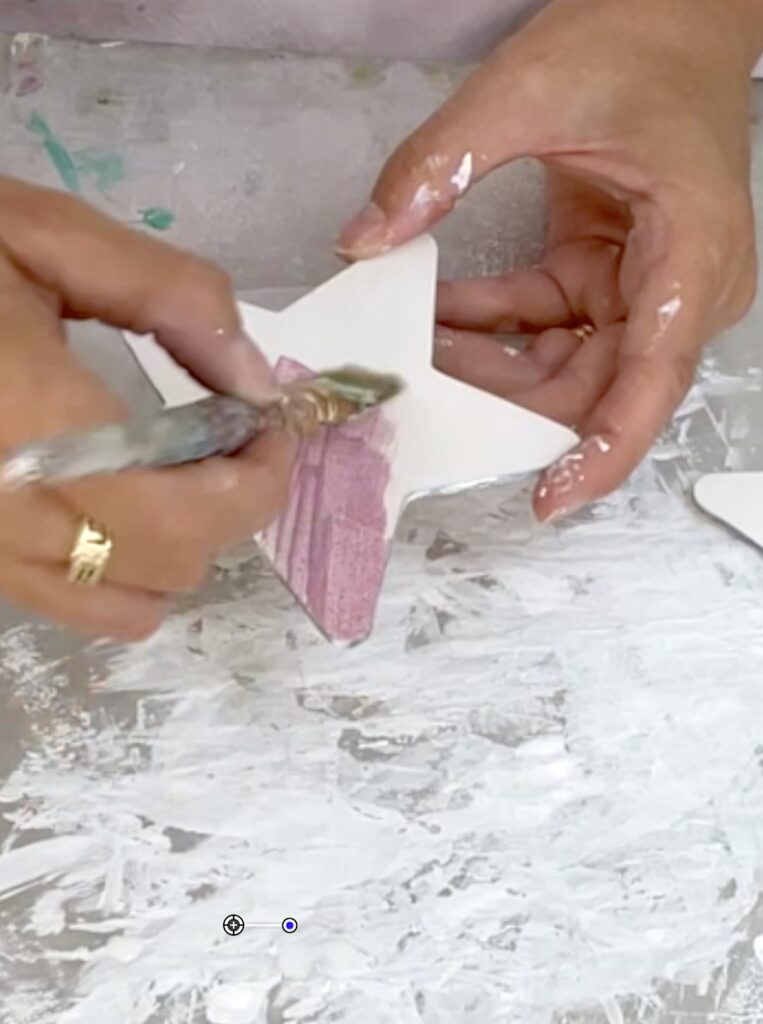 *Let me just say that the paints are very glittery and I love them. The glitter doesn't show up well on camera, but it's definitely there!
Step 2 – Add Sparkling Glitter Details
Apply Mod Podge or glue to the handles of the wooden spoons. Sprinkle silver glitter generously over the glued areas, creating a dazzling effect. Shake off the excess glitter and let the spoons dry.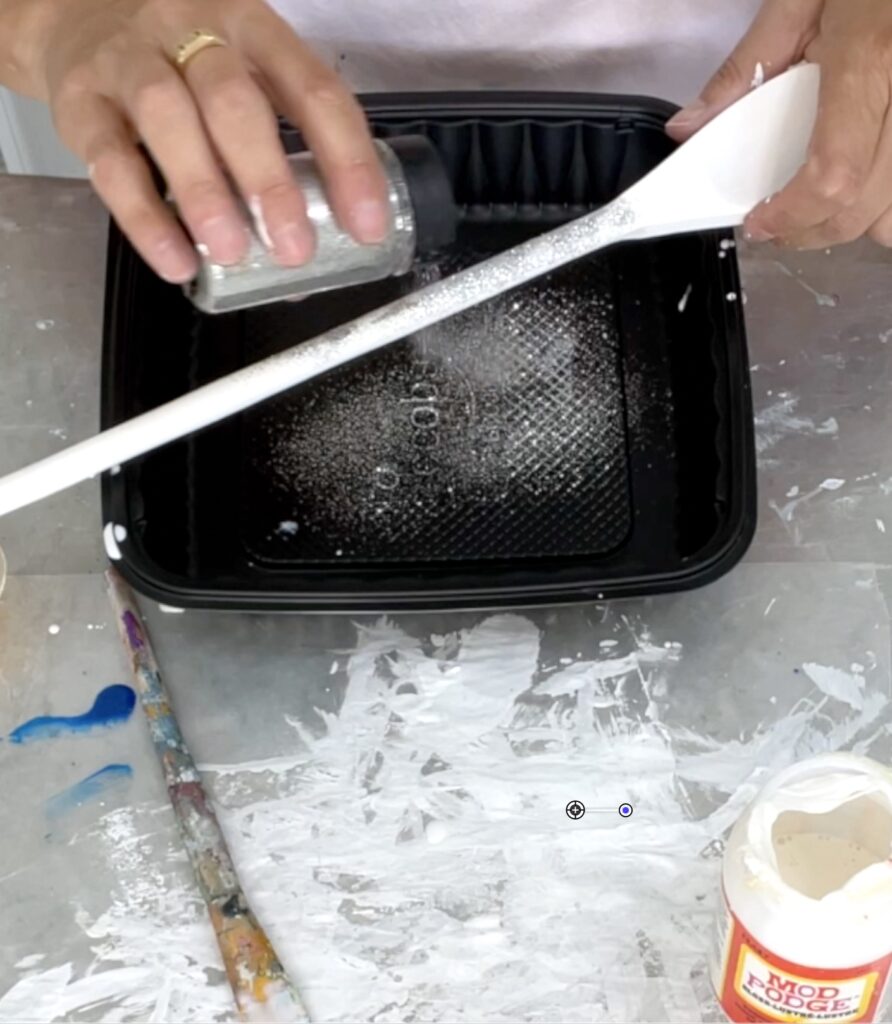 Step 3 – Glue the Stars
Your Fourth of July celebration centerpiece is starting to come together!
Glue one star on each side of the spoon heads. Use the stars that are the corresponding colors.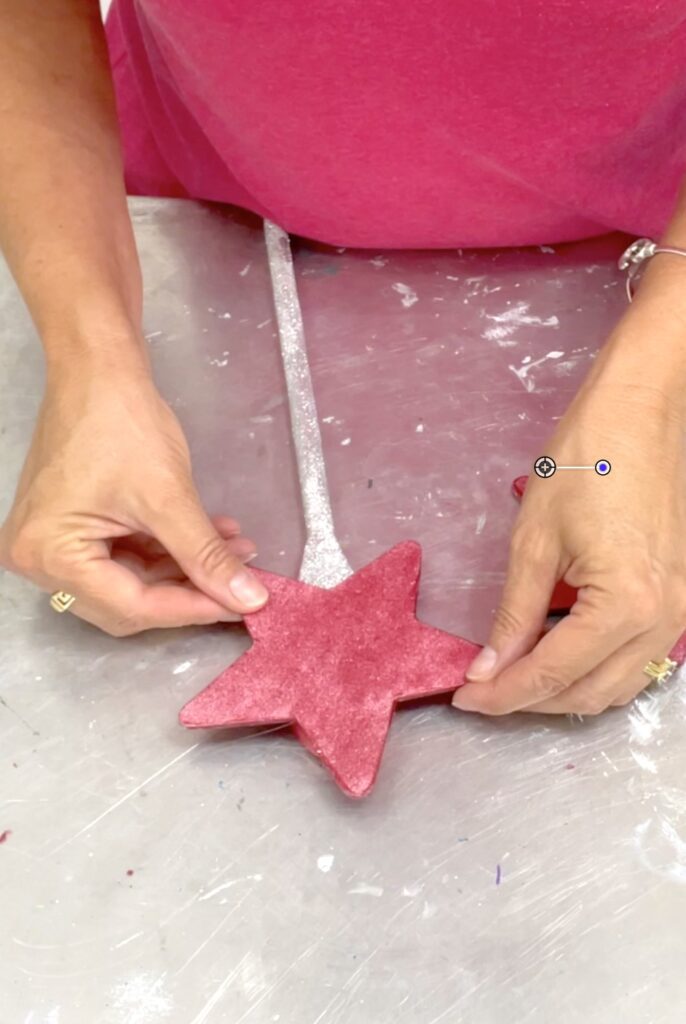 Step 4 – Attach the Ribbon Tails
Cut red, white, and blue ribbons in varying lengths. Then, glue them in between the stars, so they look like streamers coming down. I used red white and blue on all of the stars but you can keep like colors if you would rather!
Let me just say, they look like the cutest wands! They would be perfect for kids to bring to the 4th of July parade and wave around! Also, a great opportunity to let them decorate their wands themselves!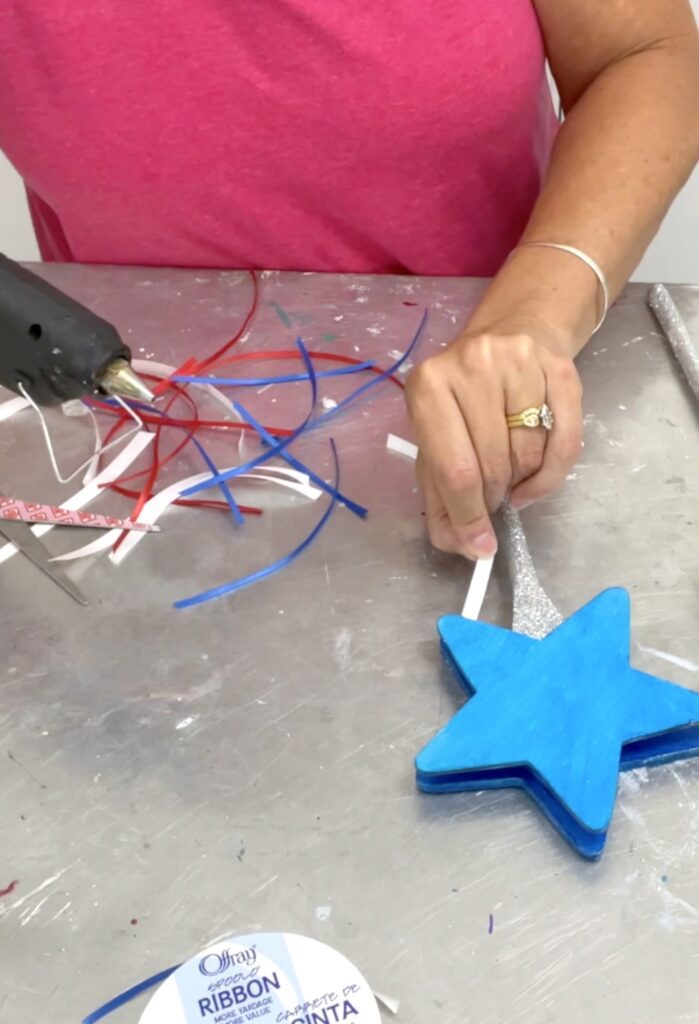 Step 5 – Display Your Festive Fourth of July Decorations
Arrange your decorated wooden spoons in an old jar or vase. I was originally going to use sand but decided it would be more fun to use glass stones and fairy lights.
I added the fairy lights, glass stones, and then stuck the stars in.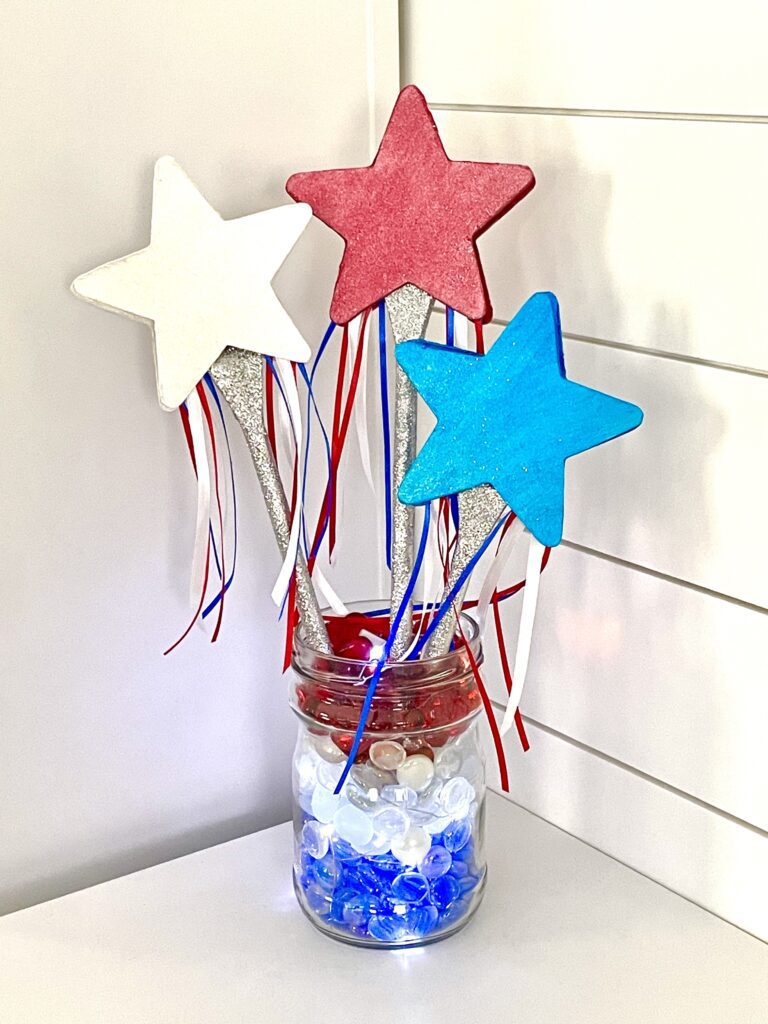 So, so easy!
I love that it lights up!
Enjoy Your Fourth of July Celebration
Admire the beauty of your handcrafted wooden spoon decorations as they enhance the festive ambiance of your Fourth of July celebration. Revel in the patriotic spirit and share the joy with family and friends.
NOW!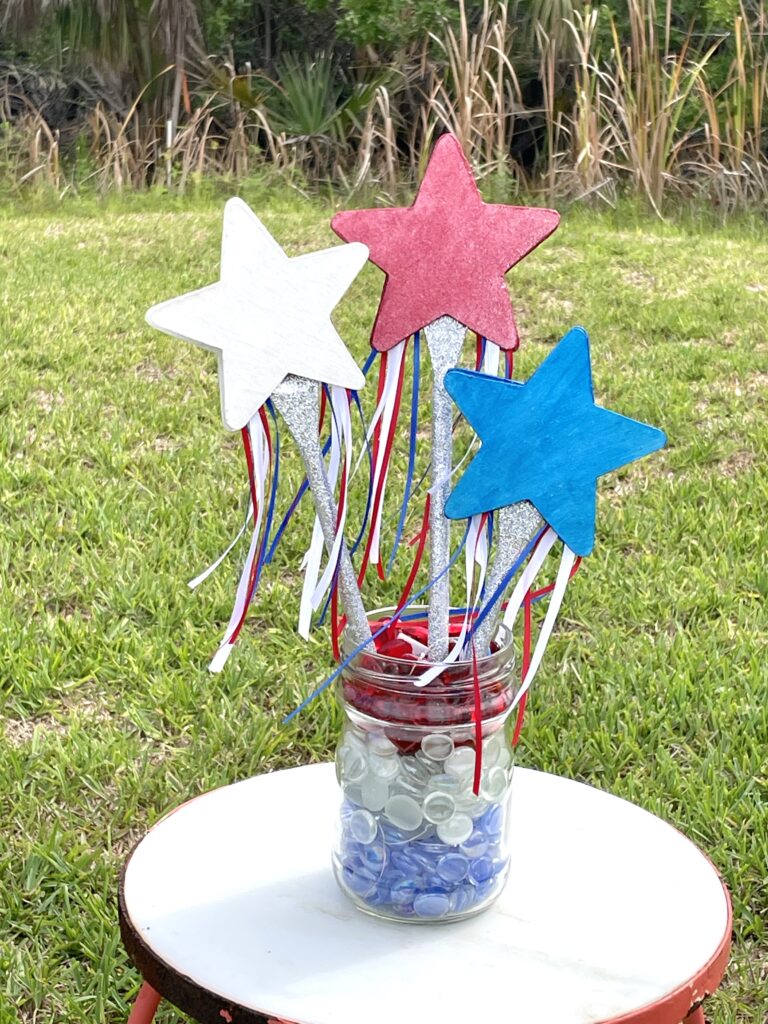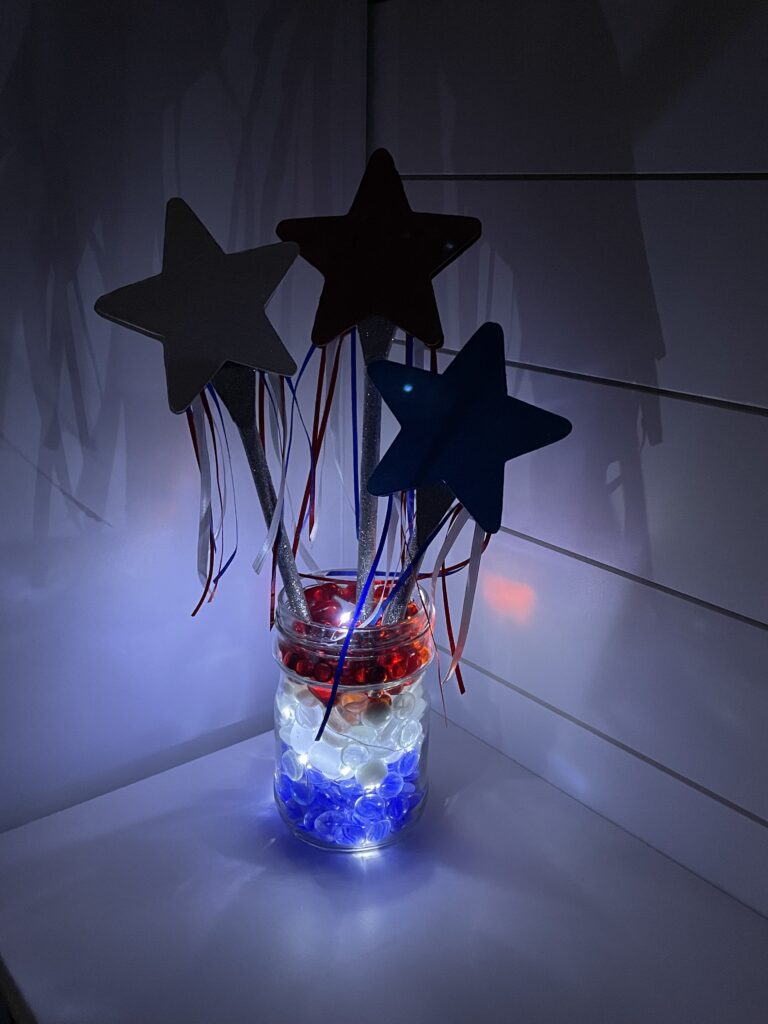 Go check out Chas' Craft or Crap Challenge project! I can't wait to hear what you think about both!
You can find Chas' video HERE!
Other Fourth of July Crafts You are Sure to Love!
Fun Fourth of July Decorations
Make your Fourth of July celebration extra special with these fun decorations!
Remember: Life's too short not to shimmer, so grab your glue gun and your glitter!™ Stay safe!
Mona