I'm part of Plaid's Ambassador Program and I was selected to try their new Sugar Metallic paints!
What on earth are Sugar Metallic Paints?
I asked that same question…until they arrived on my front doorstep!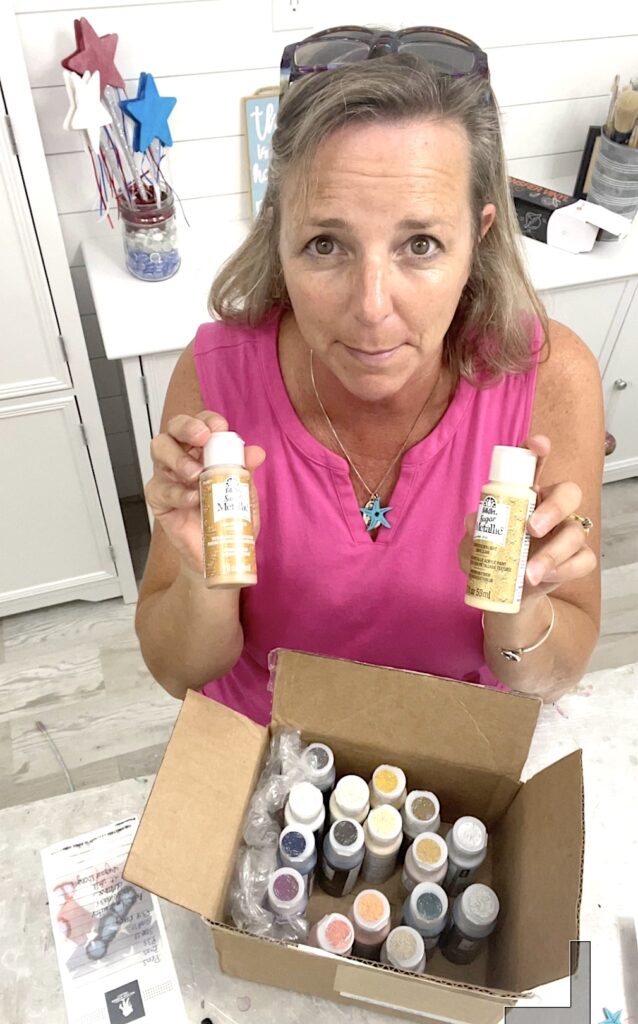 *Plaid sent me the paints, but the ideas and opinions are all my own.
They have a fine sugar texture but are metallic and have vibrant colors!
How exciting is that?!?!
I couldn't wait to give them a try! I had the wood vase from my welcome package and had been planning on painting it to hold my paintbrushes.
So that's what I did!
The project was so easy and the paints made it look extra special!
Sugar Metallic Paints Video Tutorial
Here is a quick video tutorial, so you can see how it all came together.
Materials Needed
*Disclosure: This blog uses affiliate links from Amazon and other retailers. I earn a small amount from qualifying purchases at no additional cost to you.
Wood vase
Flower embellishment
Brush Holder Directions
Step 1: Select your colors
The paints come in so many beautiful colors but I decided to go bold with the Magnet Purple and the Teal.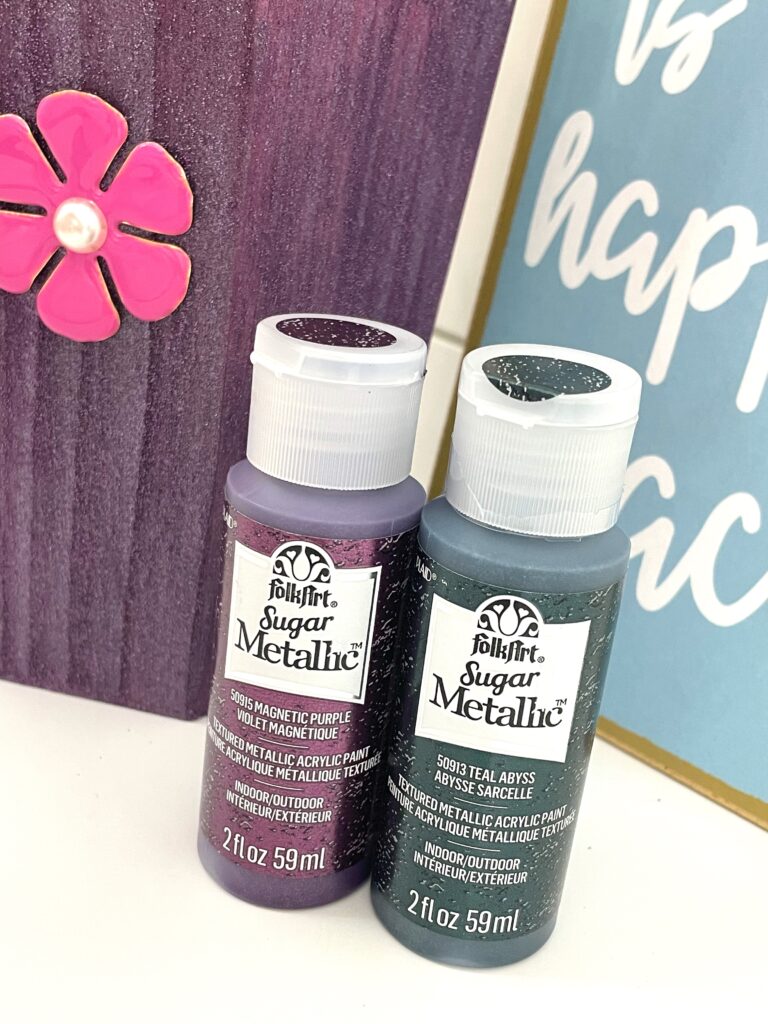 Step 2: Paint inside and out
I did the outside with the purple and the inside with the teal. Both are beautiful colors!
What I especially love about the sugar metallic paints is when they dried, the colors were bold, they had a fine sugary texture and you could still see the wood grain through them!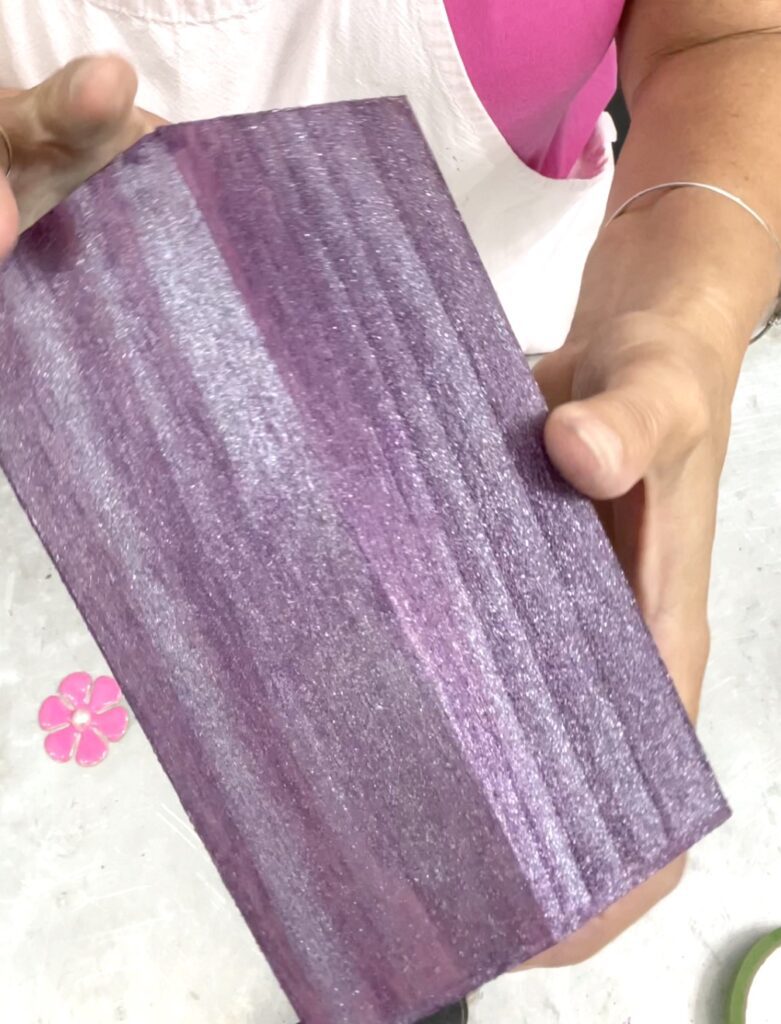 Beautiful!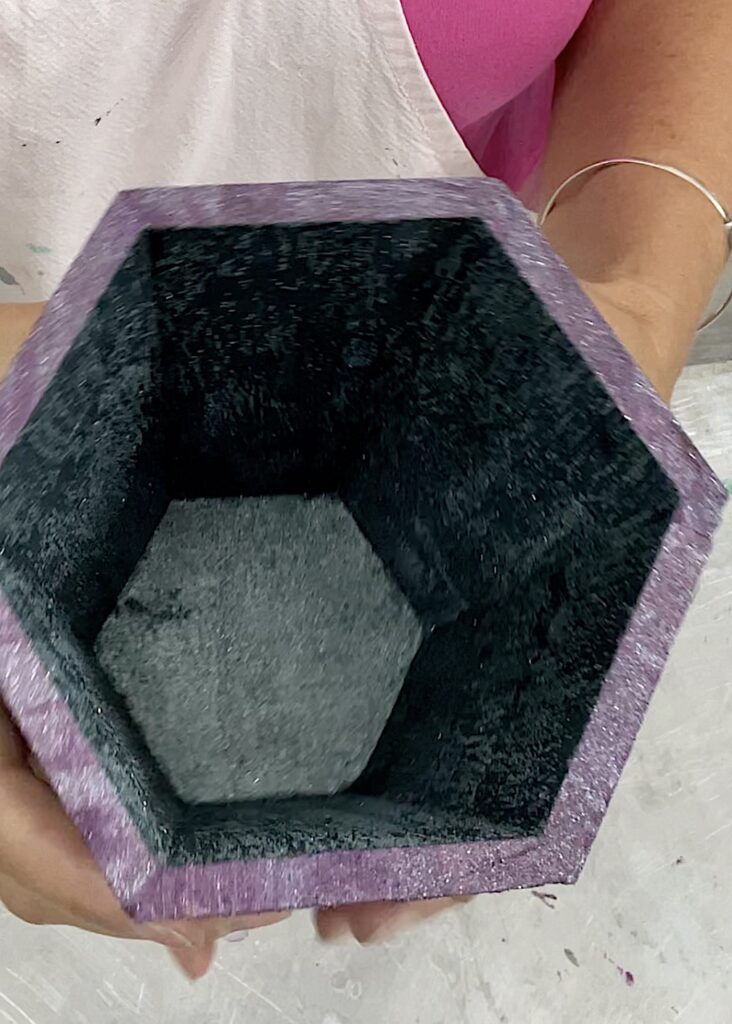 Step 3: A little embellishment
I have lots of embellishments in my craft stash. Whenever possible, I like to pick up odds and ends in the clearance department.
When I went to see what I had, I found this bright pink flower that was the perfect contrast to the bold, jewel colors of the sugar metallic paints.
So, I hot-glued it right on!
Now, it is the perfect container to hold all my paintbrushes!
My Thoughts
I'll be honest, I didn't know what to think about the sugar metallic paints, or how they would work out. I was worried the texture would overwhelm the paint or it might go on clumpy.
That was not the case!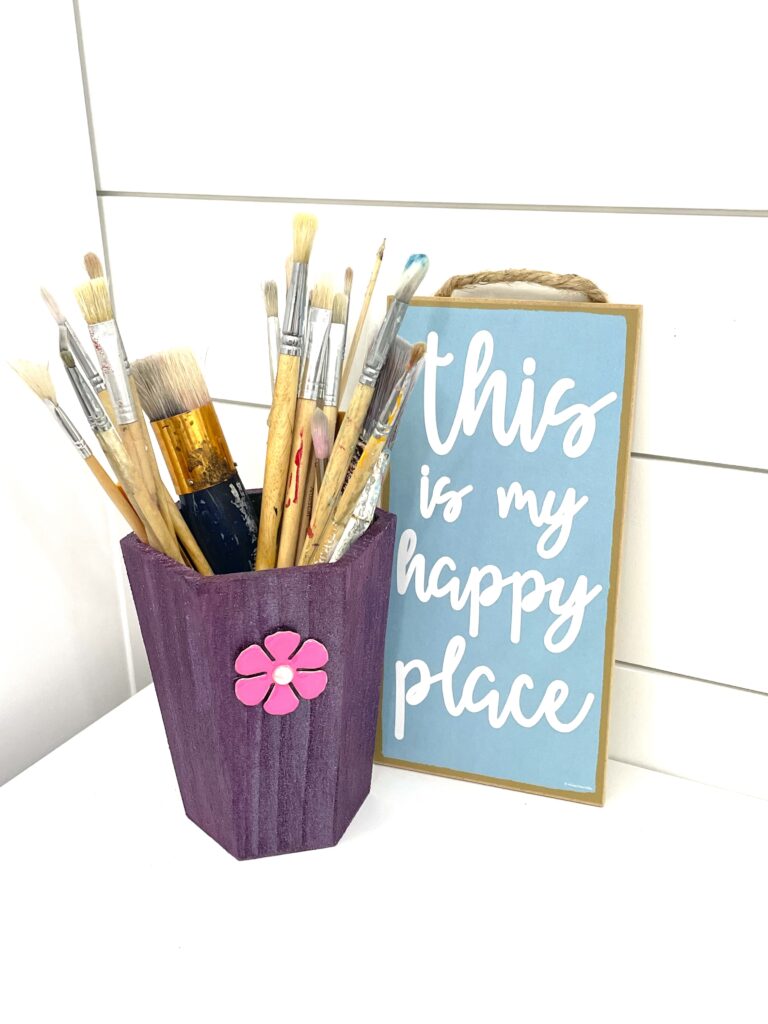 Questions:
My questions for you are:
Have you tried the Sugar Metallic Paints?
Do you want to try the paints?
Recently, I was at the craft store and didn't really realize how many new paints Plaid has released. I found Extreme Glitter Paints and used them on a Fourth of July Centerpiece.
Other Fun Painting Projects
Remember: Life's too short not to shimmer, so grab your glue gun and your glitter!™ Stay safe!
Mona