Garden ants are a pest, but if you make them using recycled materials, you can have giant ants that don't bother you at all!
Here's a giant ant that won't invade your picnic, or eat your house! I promise!
Be sure to PIN IT for later!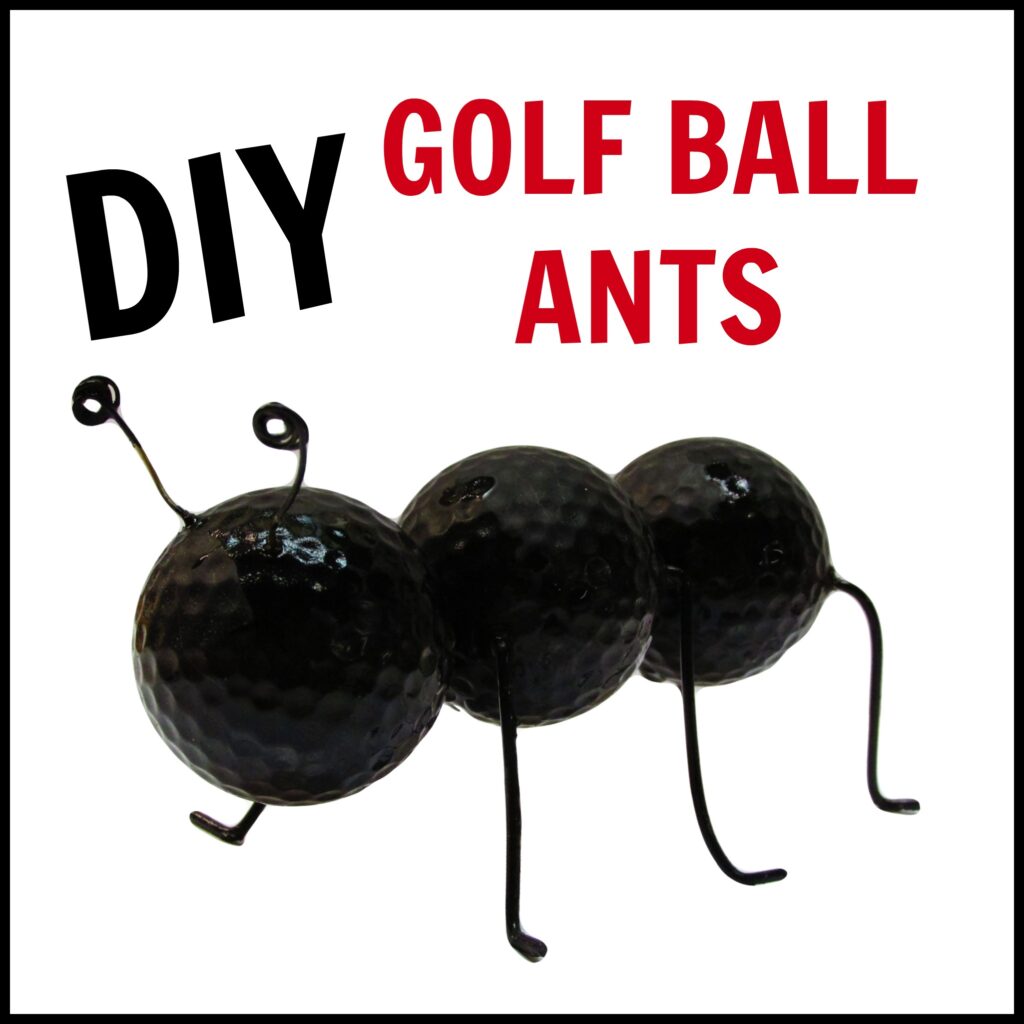 Materials to Make Giant Garden Ants:
*This blog uses affiliate links. As an Amazon Associate I earn from qualifying purchases.
Recycled Materials
Paint, Glue & Wire
Tools
Here is the Garden Ants Video Tutorial:
So you can exactly how I made the Giant Garden Ants!
Garden Ant Directions
1. Gather three golf balls and glue them together to make the body of the garden ants.
2. Drill six holes in the sides (three on each side) of the ant. I put one on the back part and two in the middle and left the head without any holes (for now). Also drill two holes in the head for the antennae.
3. Here is another chance to use recycle materials in this project. Cut six pieces of the wire hanger – approximately 2.5 inches in length- and bend each end.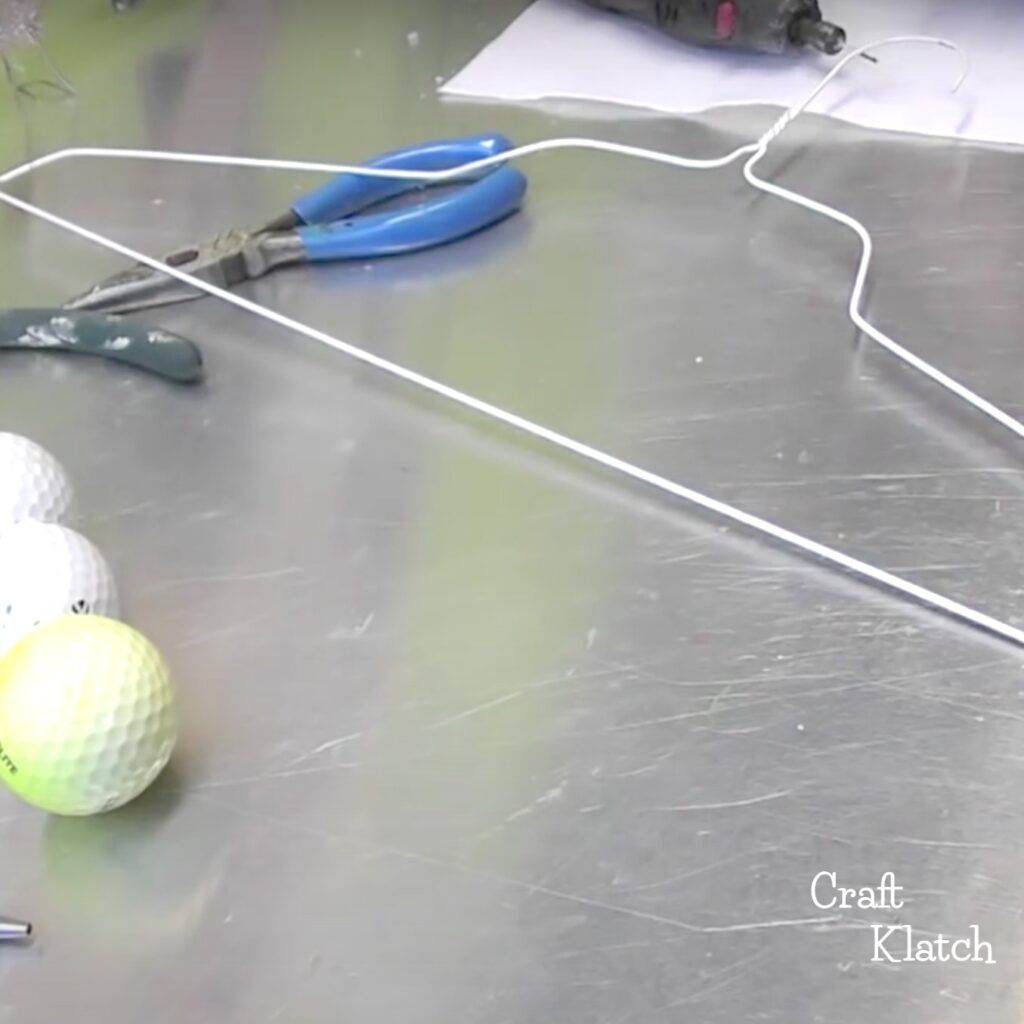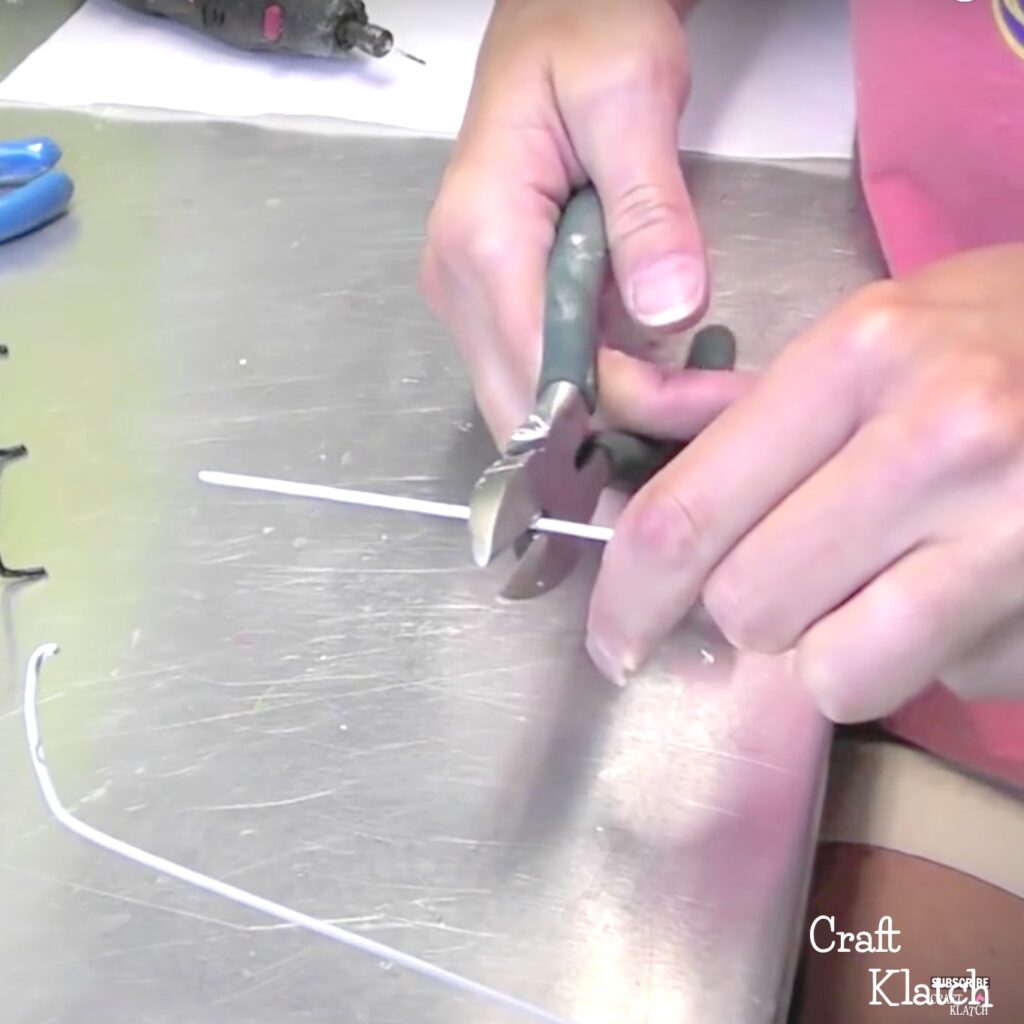 4. Insert into the leg holes, so the garden ants can stand.
5. Take a few inches of the 20 gauge wire and wrap it around a pen or skewer to create the antennae.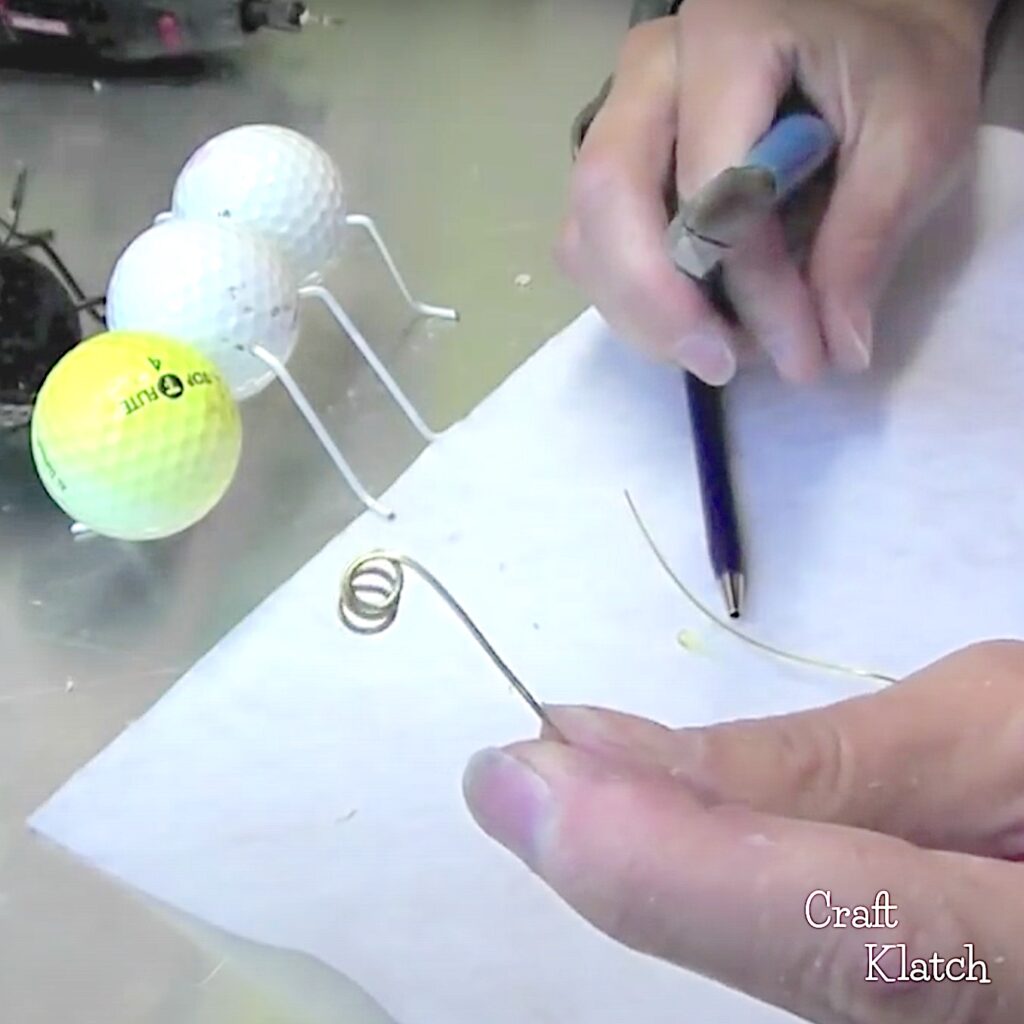 6. Hot glue the legs and antennae.
7. Spray paint the garden ants. Let them dry and your are done!!
8. Display your garden ants made from recycled materials proudly!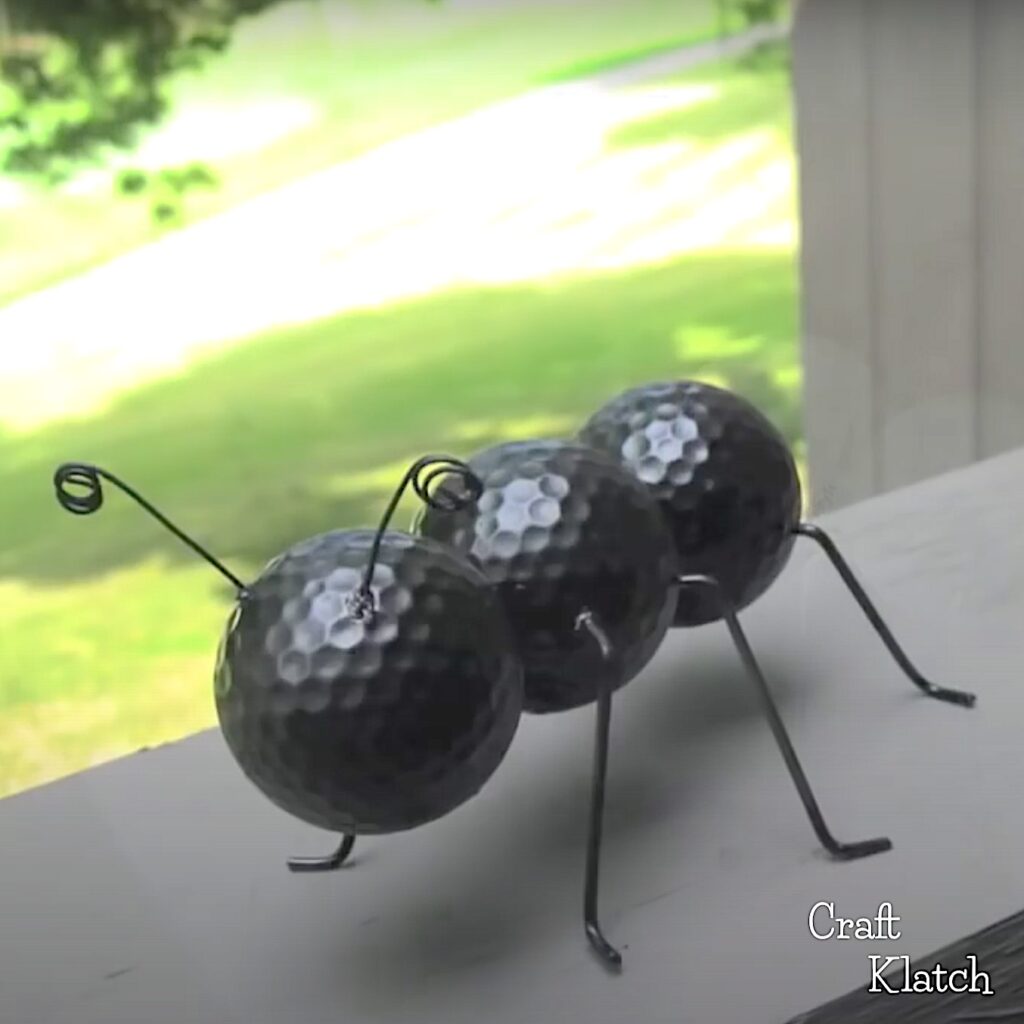 *For those of you down south, you might want to go red for fire ants! Make it the same way with the recycle materials and paints, except use red spray paint instead!
I'd LOVE to see what you come up with! Share your creations on our Facebook page!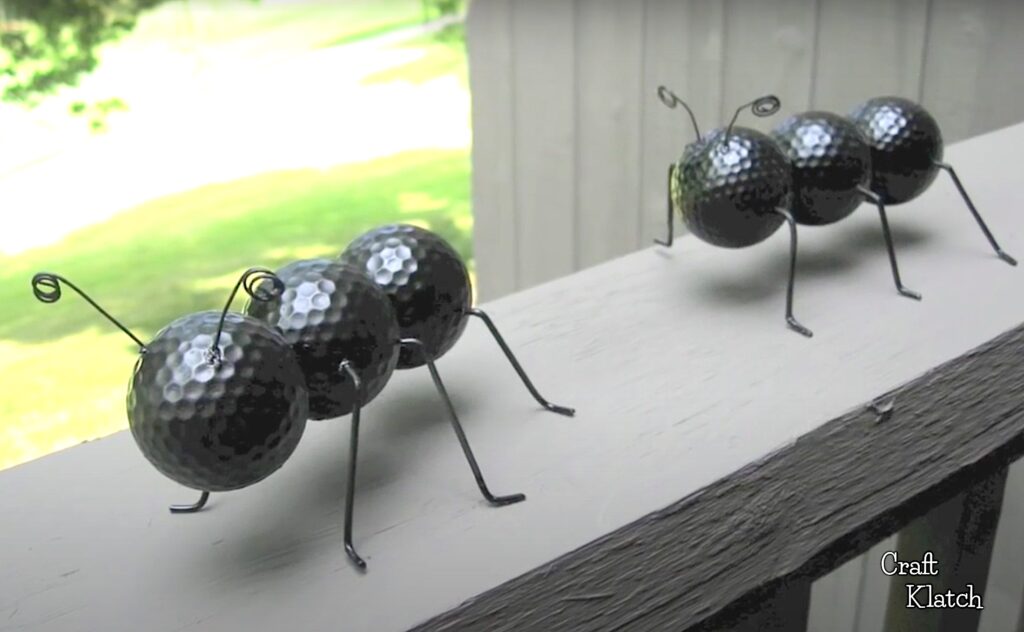 DON"T MISS THESE!
More Garden Decor Ideas You Can Make!
Aside from giant garden ants, here are other great projects for your backyard and garden!
UPDATE:
Just a warning. We have had 90-100 degree+ heat here in the Chicago area (most of the summer) and they held up well, but eventually, the hot glue just couldn't hold it anymore. So, I would suggest using epoxy, or what I did to fix it. I broke out my rotary tool and drilled a hole where they were glued together, used another piece of a wire hanger, squirt some glue in holes and hot glued them together again. I let it all dry and spray-painted it. It worked like a charm and you can't tell they ever came apart. Now if it gets hot, the hanger inside doesn't allow it to try and pull apart. The heat here has continued and they are holding up fine! If you are using them inside, the hot glue is more than enough.
Ants and other bugs that won't bug you!
If you love the idea of adding whimsical bugs to your home and garden, check out these ideas!

Have fun! Remember: Life's too short not to shimmer, so grab your glue gun and your glitter!™ Stay safe!
Mona