Inspired by the ever-popular Teenage Mutant Ninja Turtles, this craft can be used as a keychain, backpack charm, ornament, or just to have to hanging around!
Supplies You Will Need To Make Teenage Mutant Ninja Turtles Keychains
*This blog uses affiliate links. As an Amazon Associate I earn from qualifying purchases.
Teenage Mutant Ninja Turtles Keychain Video Tutorial
We are making keychains for this project, but be sure to check out these Teenage Mutant Ninja Turtles Coasters I made!
Teenage Mutant Ninja Turtles Keychain Directions
1. Drill a hole into each of the golf balls. This will allow a keychain finding to be attached to the keychains later.
2. Screw in the eye screws.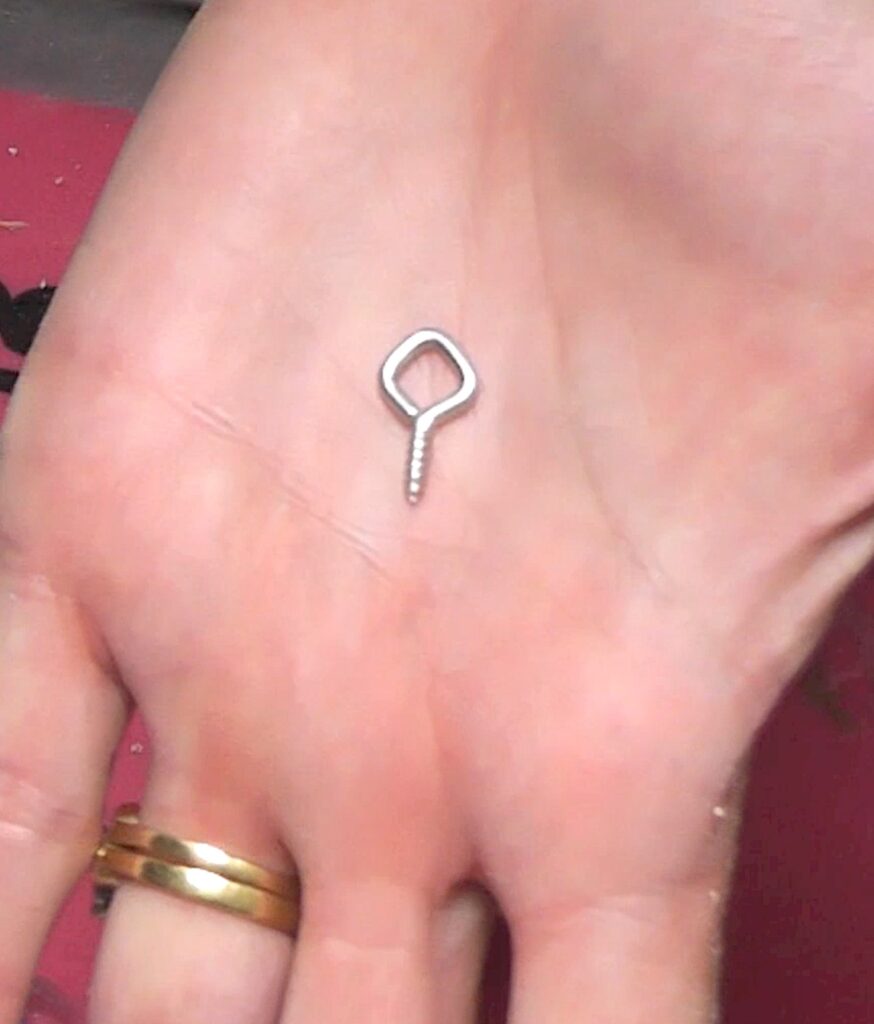 3. Paint golf balls green.
TIP: If you use acrylic paint, that is fine. If it is to be used as an ornament or just hanging around, the acrylic should be fine. If you are using it as a keychain or a backpack charm, you should either use spray paint that adheres to plastic, but you use acrylic paint, you can use spray polyurethane to give it extra protection.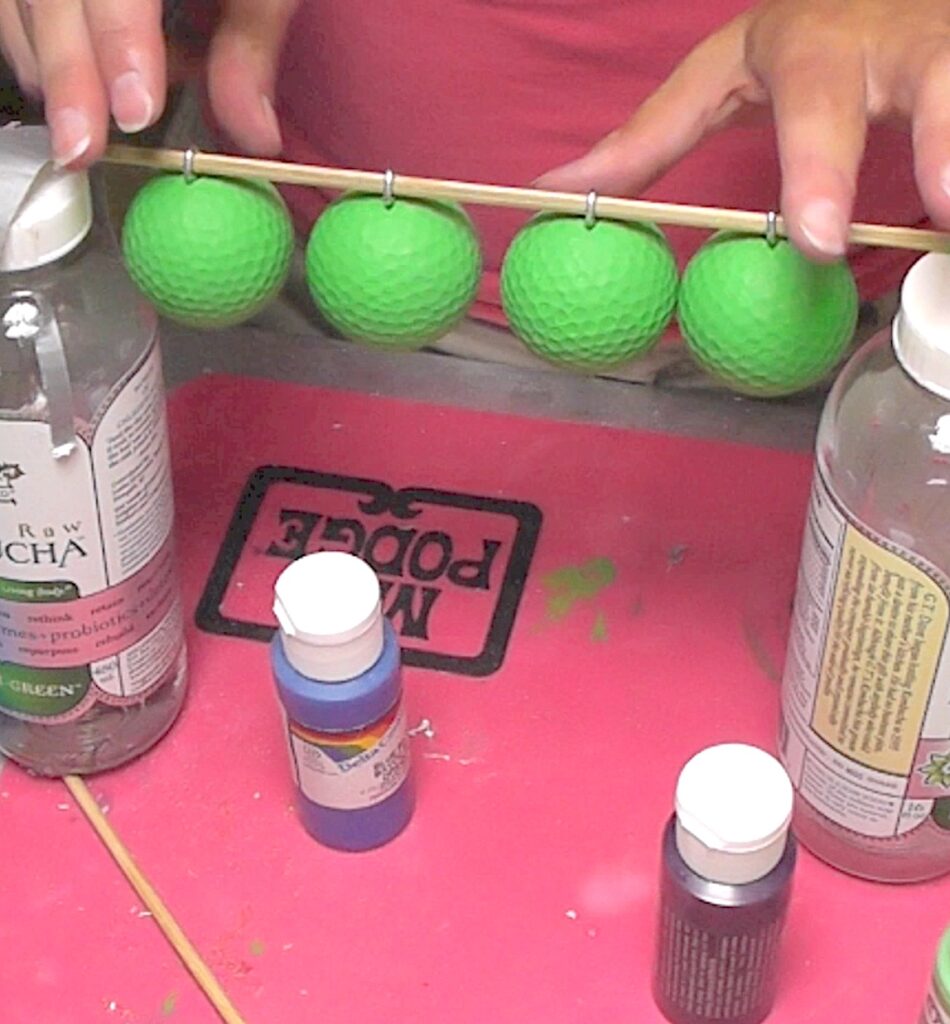 4. Take a piece of paper and draw a mask. Fit it around a golf ball and adjust the size accordingly. Then, trace the piece of paper on the craft foam and cut it out.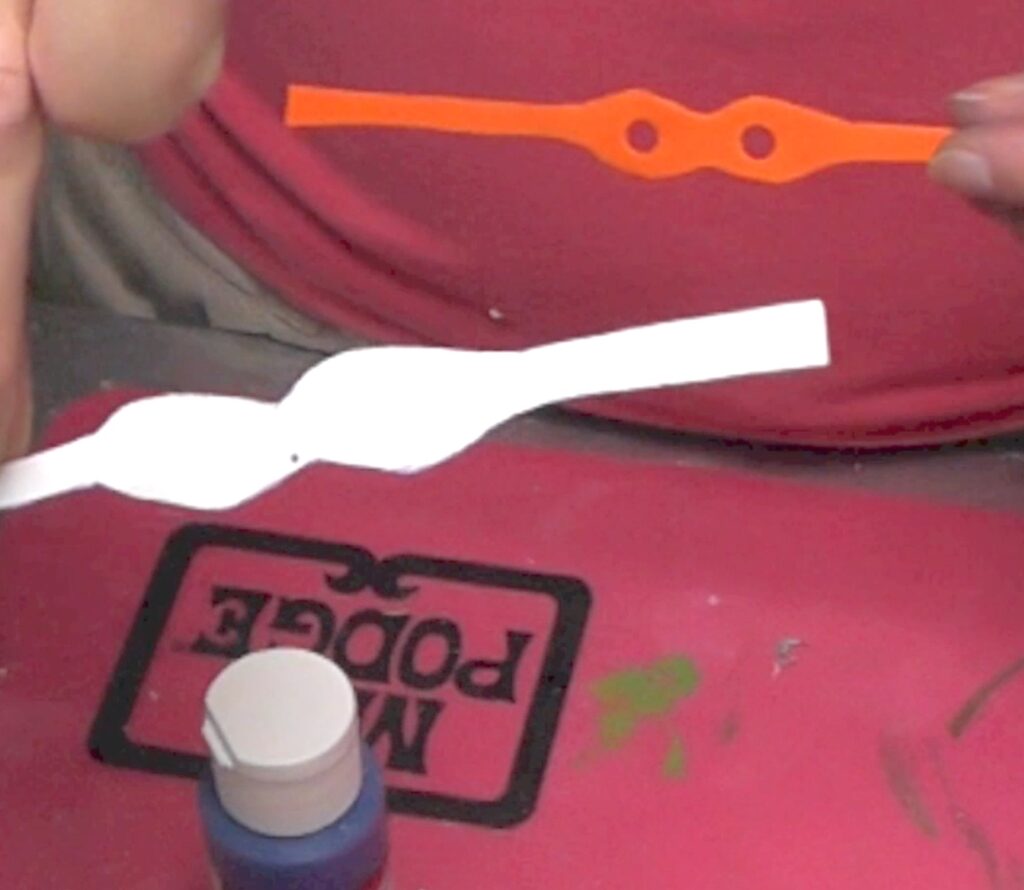 5. Take the paper hole punch and punch out eye holes from the craft foam.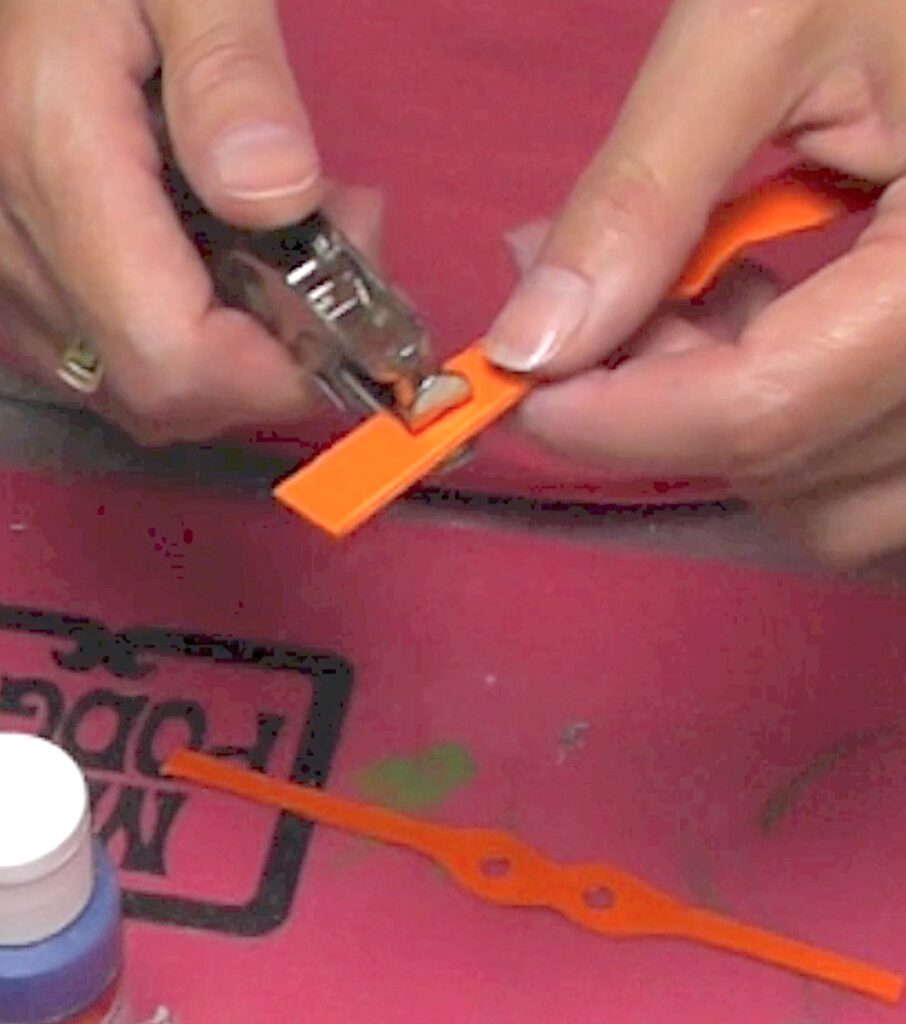 6. Insert googly eyes in the eye holes. Put glue behind the eyes and the mask and glue it onto the golf ball. Glue all the way to the ends of the mask and wrap it around the golf ball, gluing in place.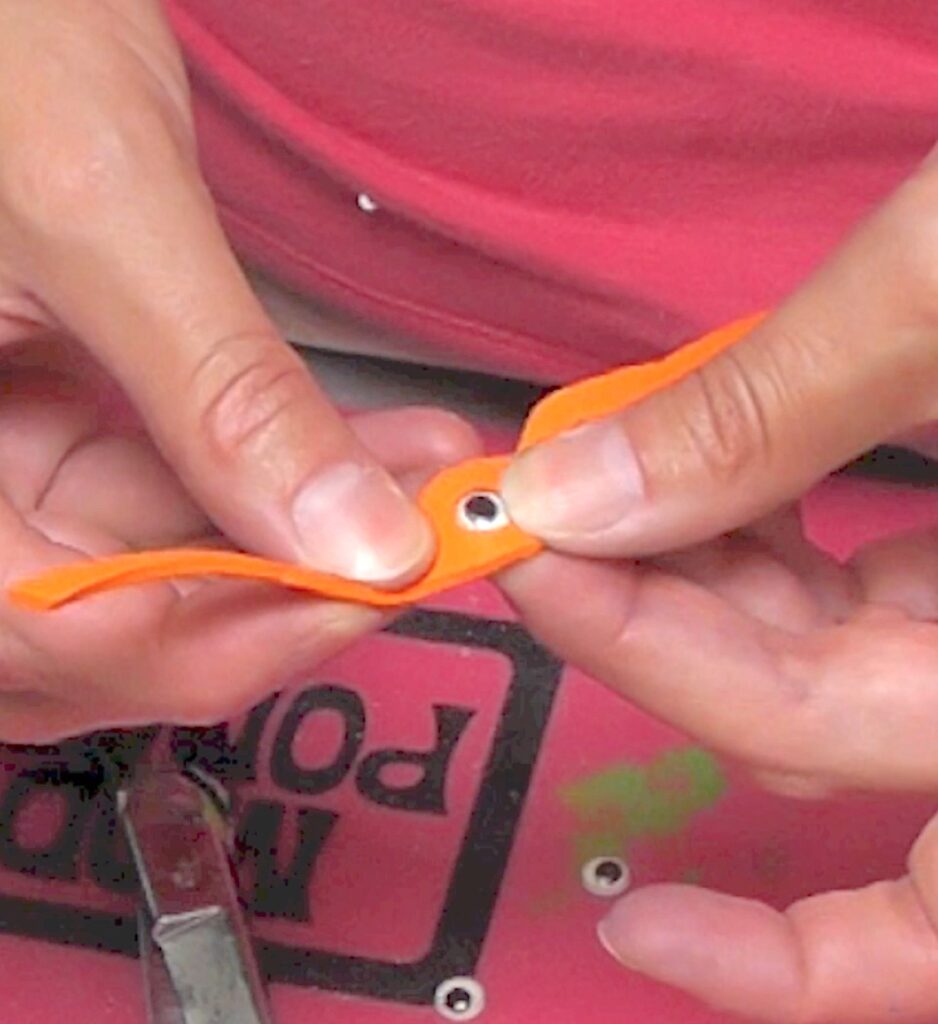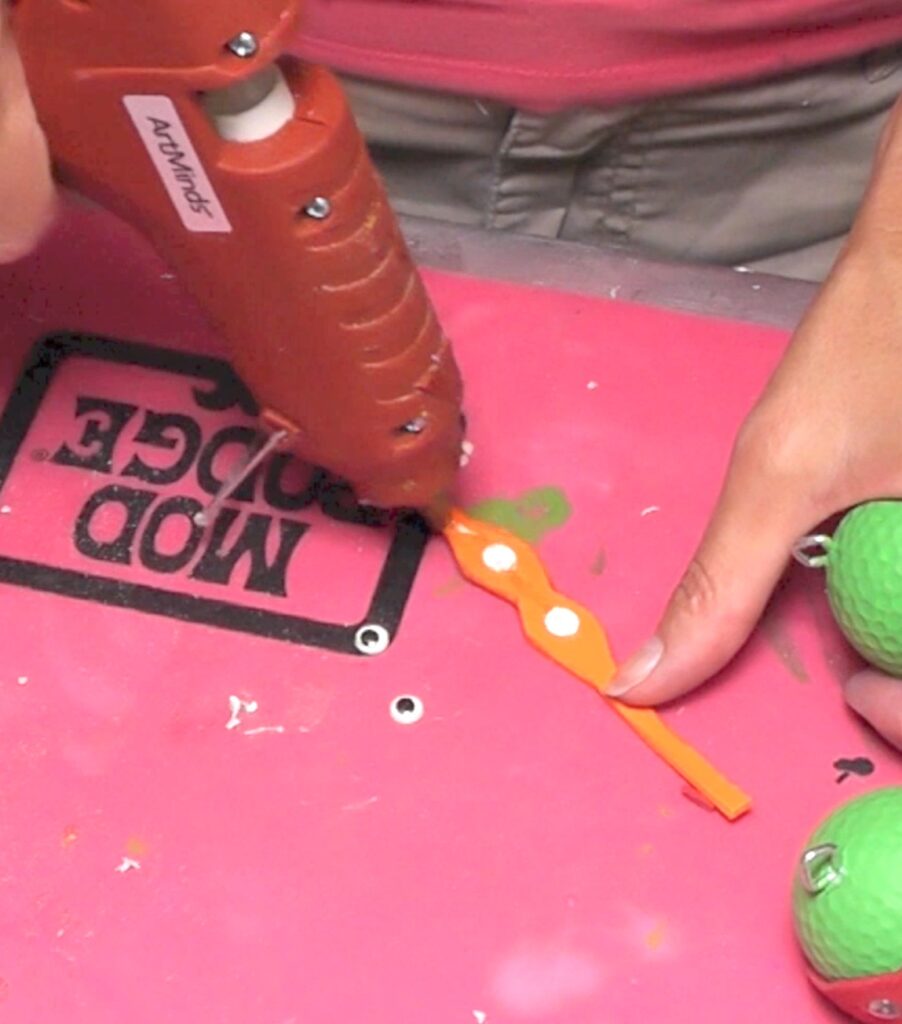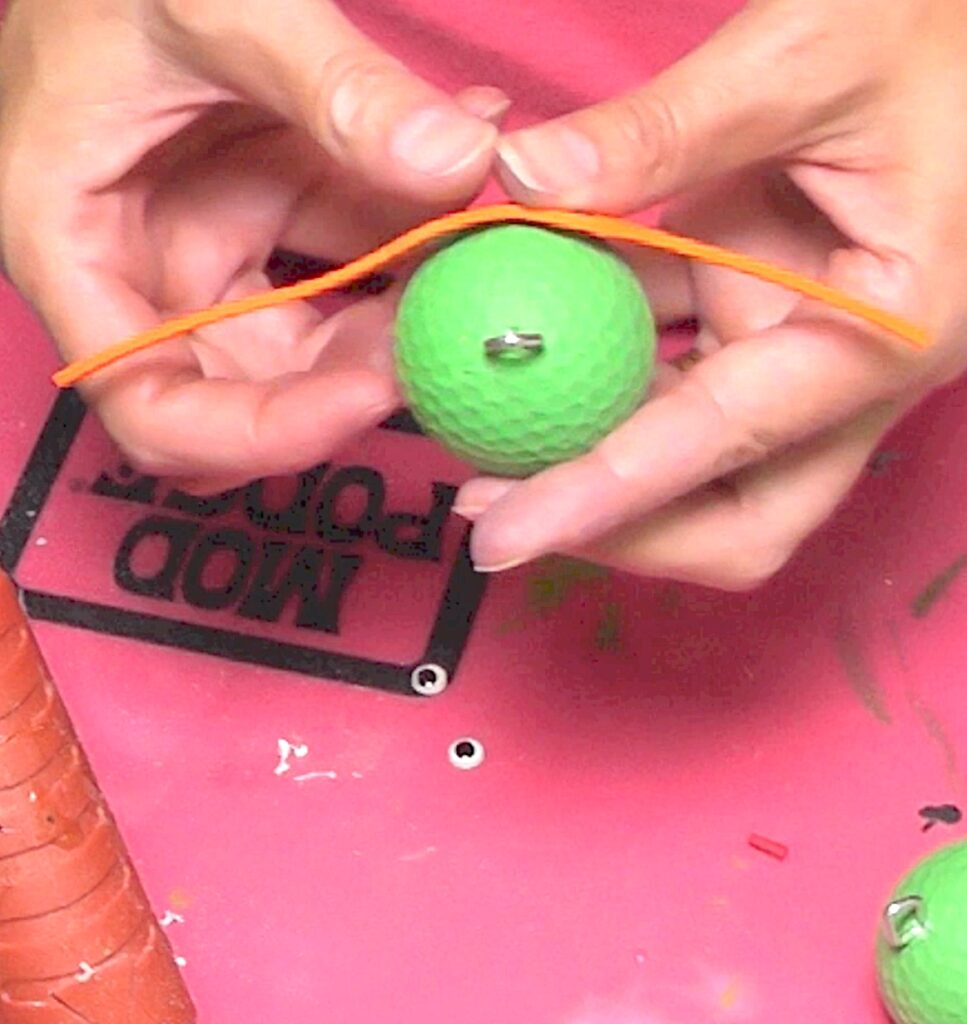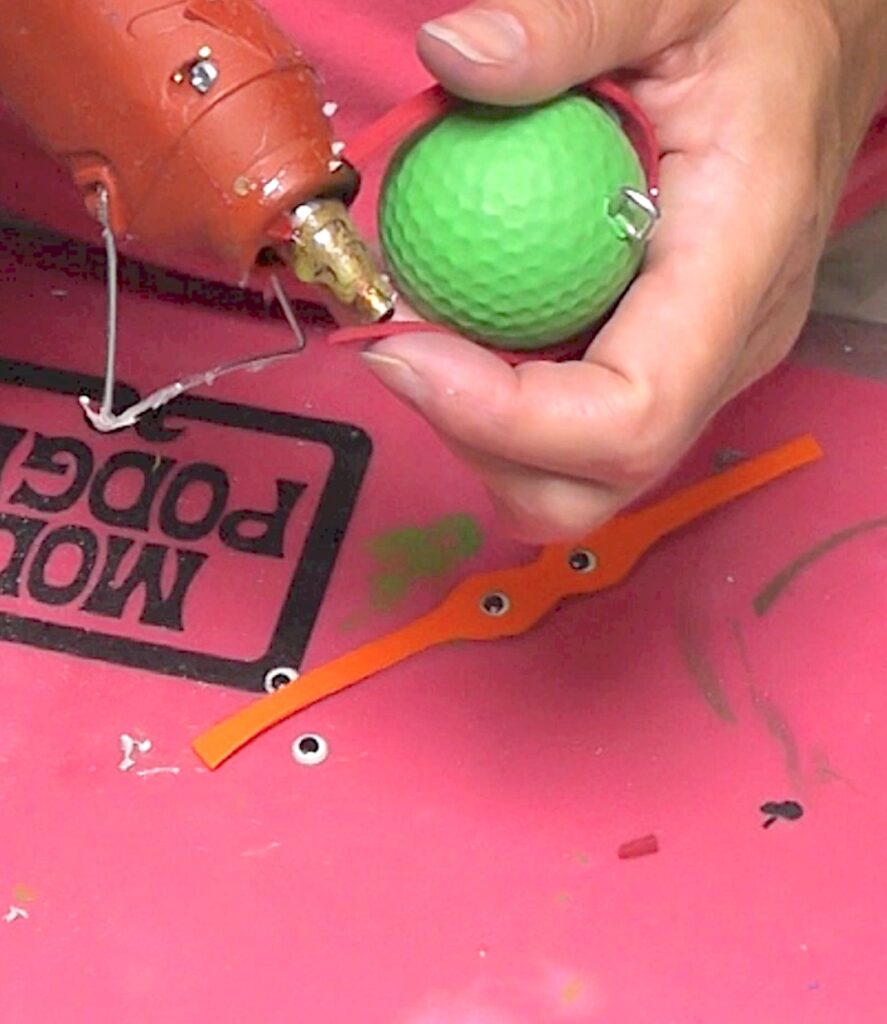 7. Take a permanent marker and draw on the mouth.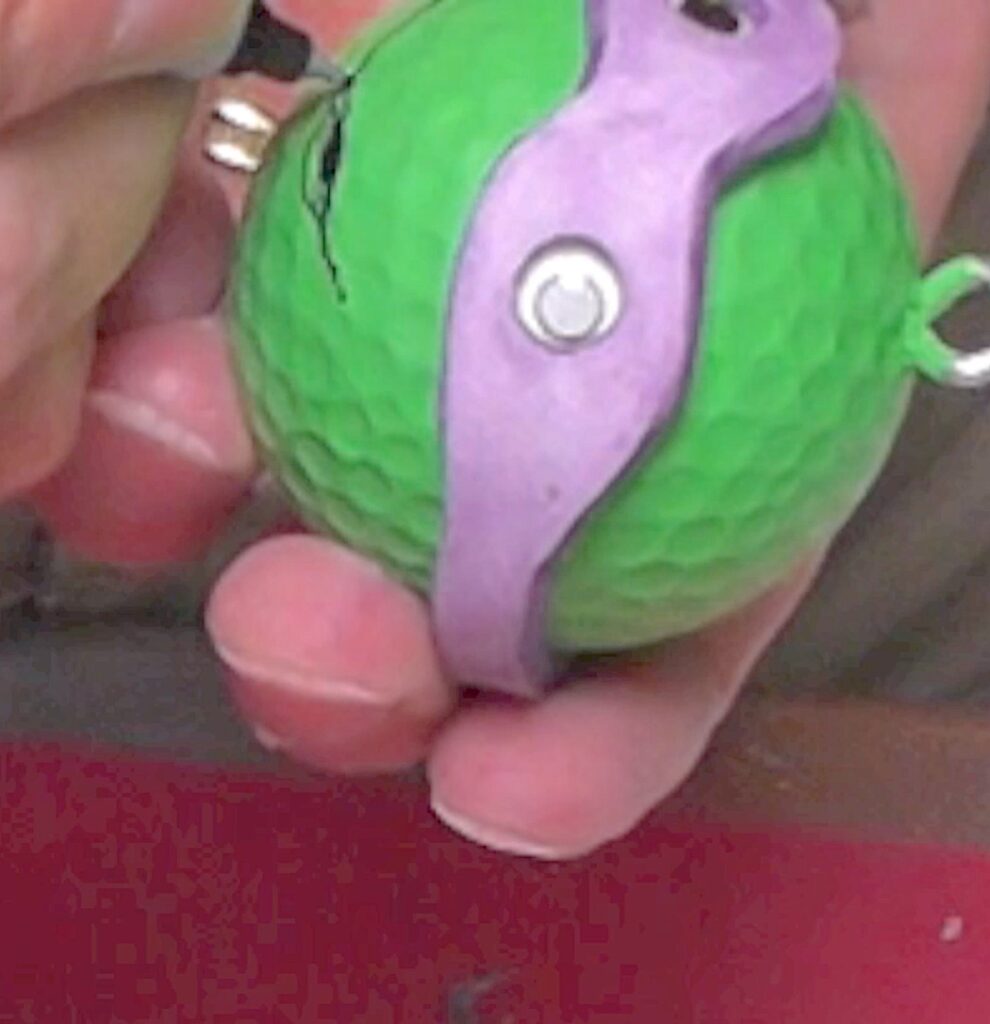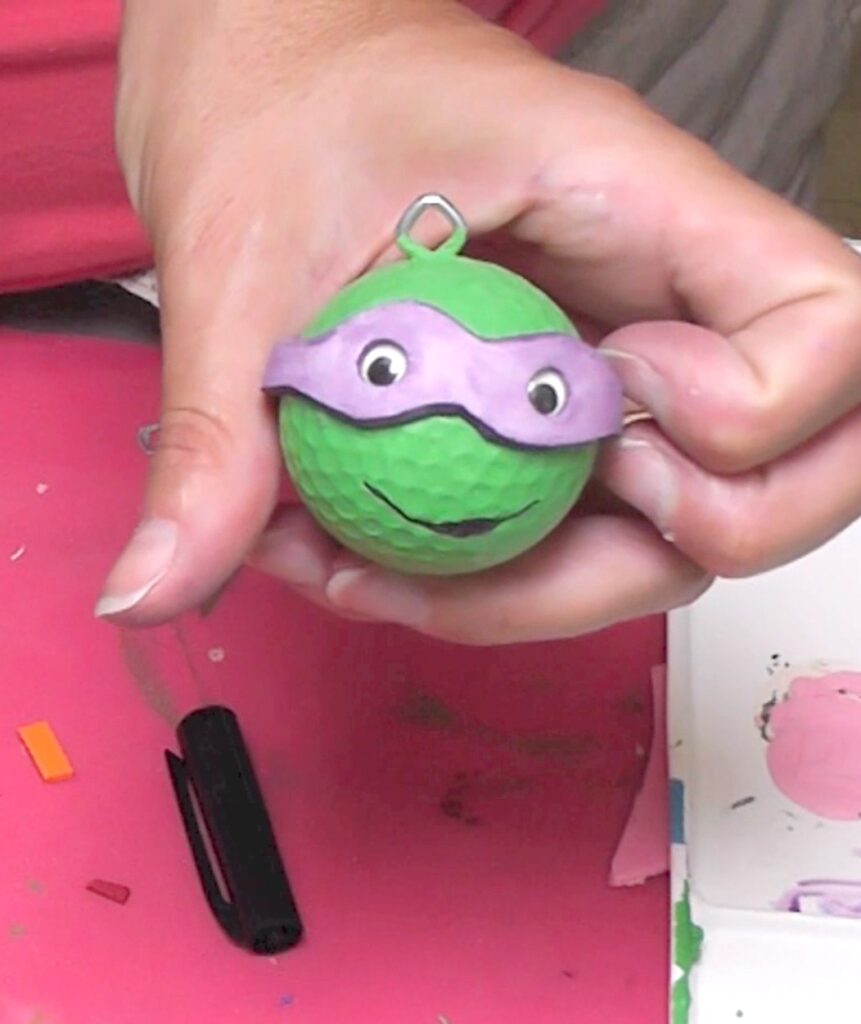 8. Use pliers to open the jump ring on the keychain and attach it to the eye screw. Close jump ring.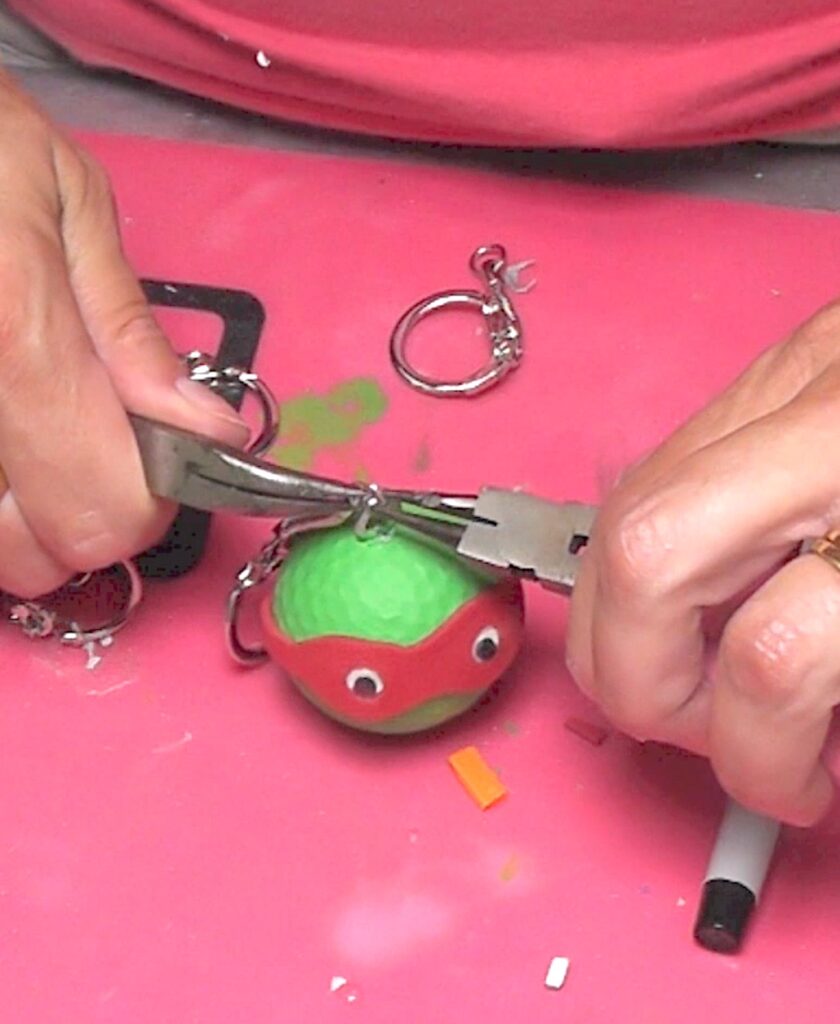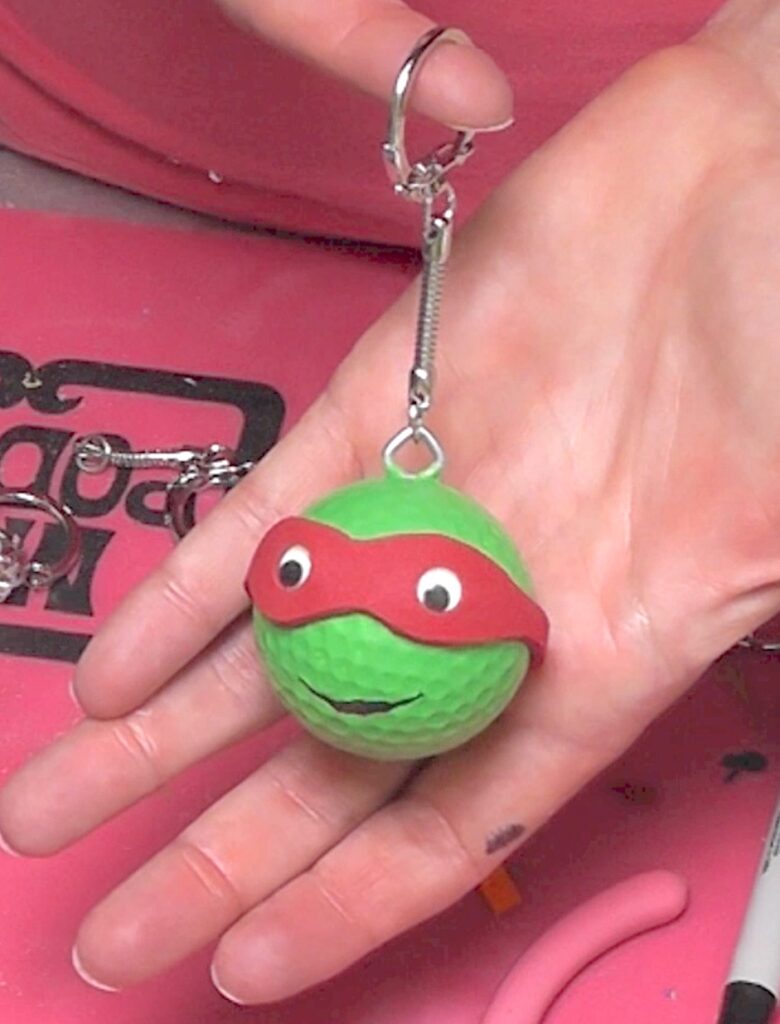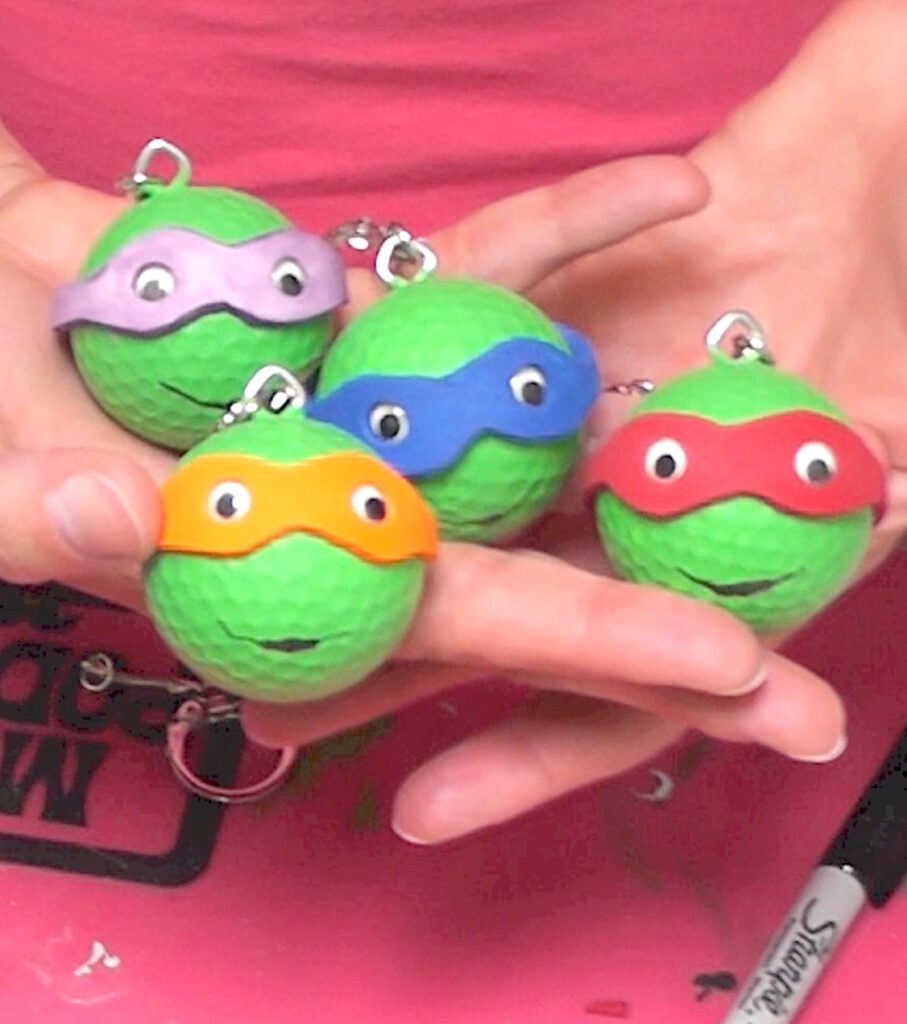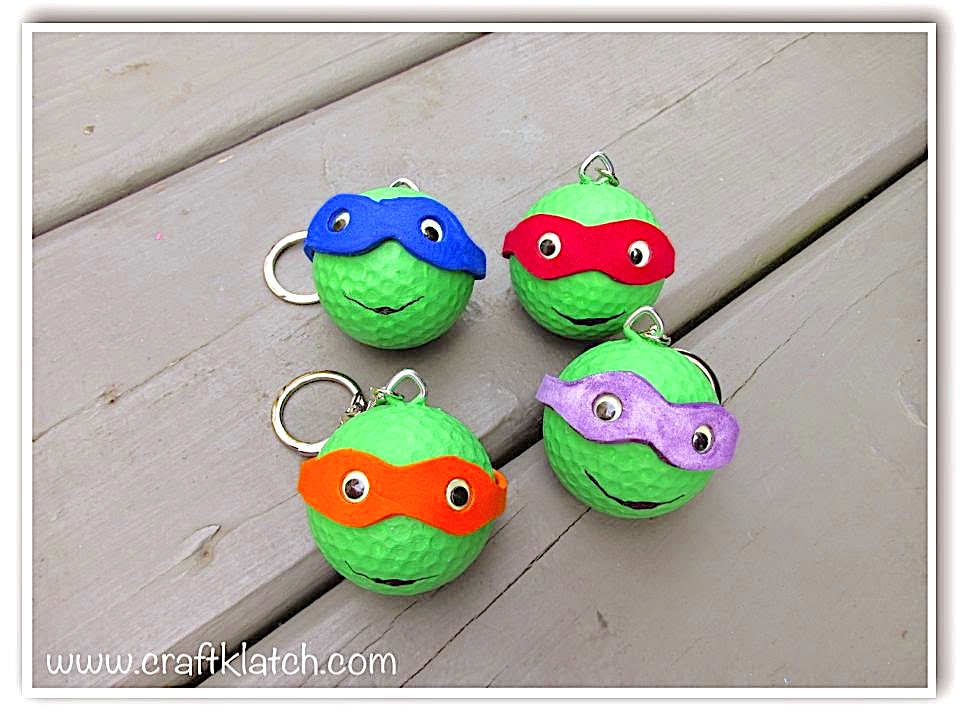 Other Fun Keychain Crafts
Be sure to check out these other fun keychains I have made! So fun!
Fun Teenage Mutant Ninja Turtles Items You Will Love
If you are a TMNT fan, here are some cool things you can get to feed the obsession!

Be sure to PIN IT for later!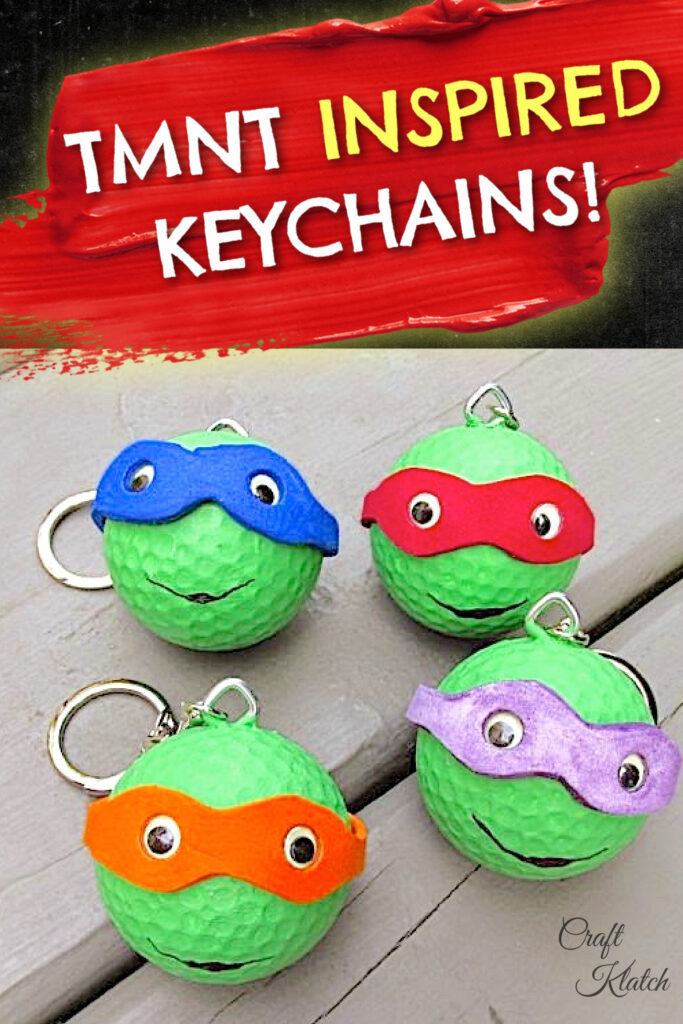 Thanks for stopping by! Remember: Life's too short not to shimmer, so grab your glue gun and your glitter!™ Stay safe!
Mona