It's time for another golf ball critter! We are making a cute butterfly. Let's craft up a little spring decor by recycling an old golf ball!
This is perfect for butterfly room decor or butterfly decorations for parties! They would be cute as party favors or a party project to make!
Supplies You Will Need for Your Cute Butterfly
*This blog uses affiliate links. As an Amazon Associate I earn from qualifying purchases.
Here is the Cute Butterfly Video Tutorial
Cute Butterfly Directions
Step 1
Paint the golf ball and dowel head yellow. Allow to dry.
Step 2
Drill a hole into the golf ball that would fit a skewer stick.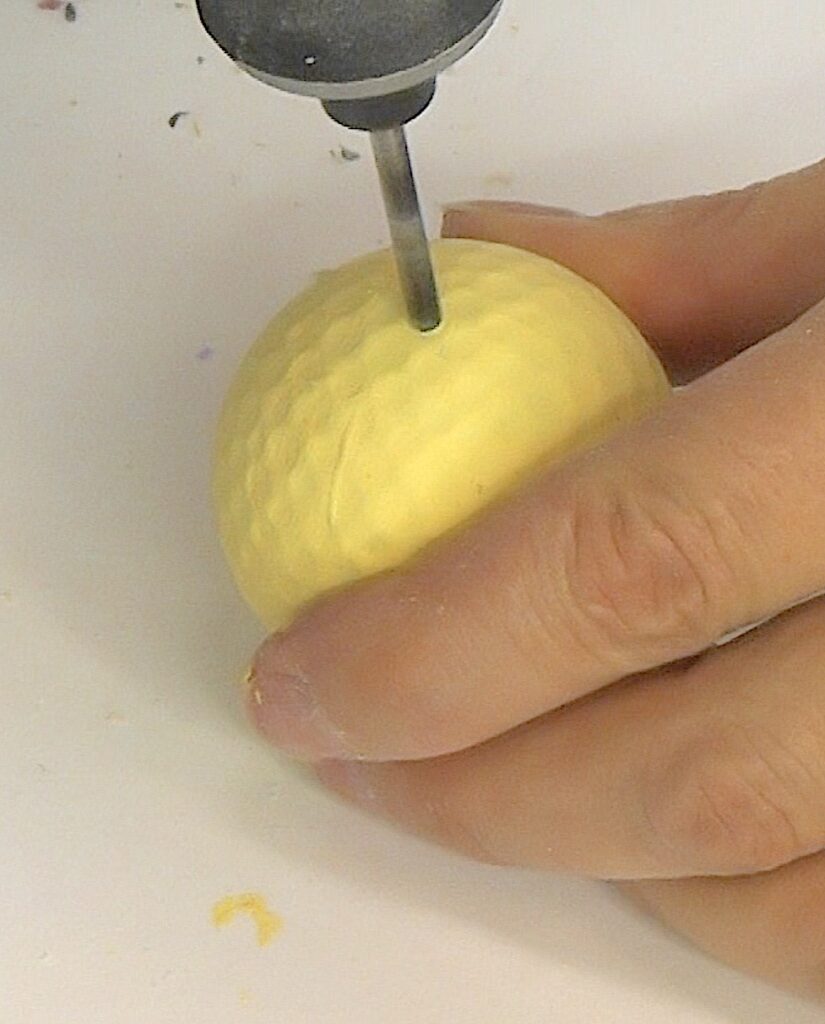 Step 3
Drill a hole into the dowel head to in the size to fit the eye screw.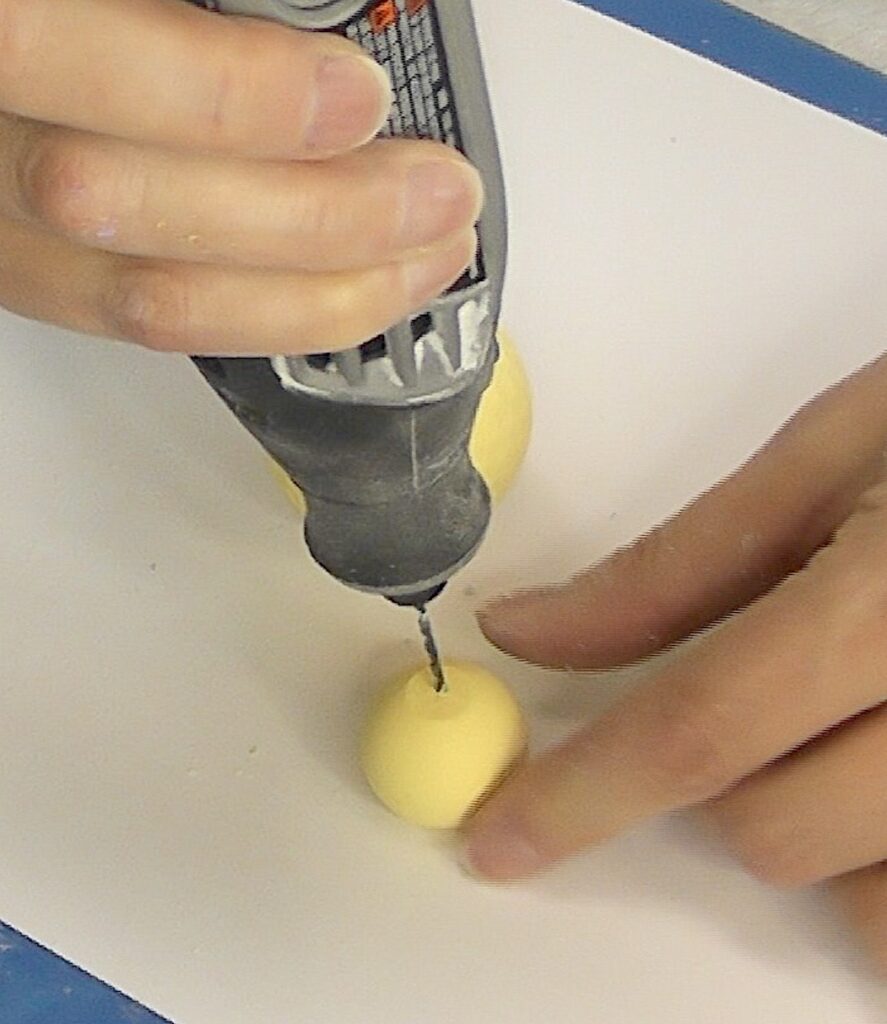 Step 4
Put glue in the golf ball hole and insert a skewer stick. Cut the skewer stick to the length that it will fit into the dowel head opening.
Add glue to the dowel head opening and put hot glue around the skewer stick. Press together. The hot glue will keep everything in place, while the other glue dries.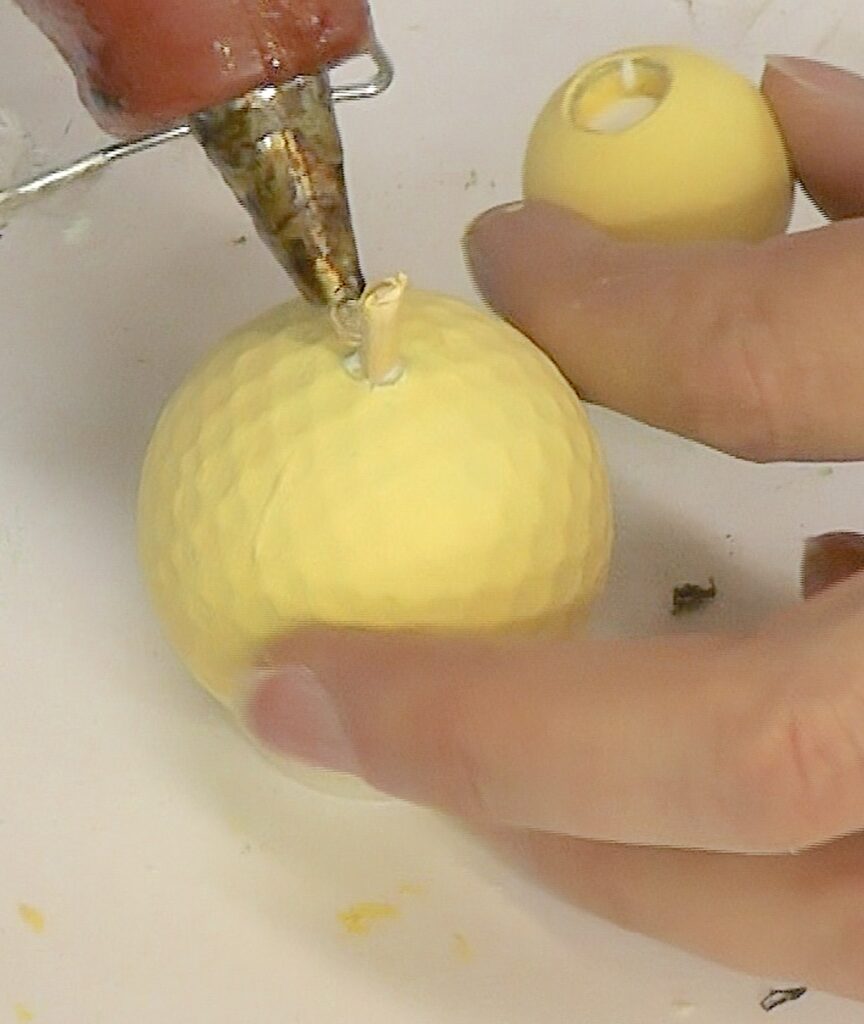 Step 5
Screw in eye screw.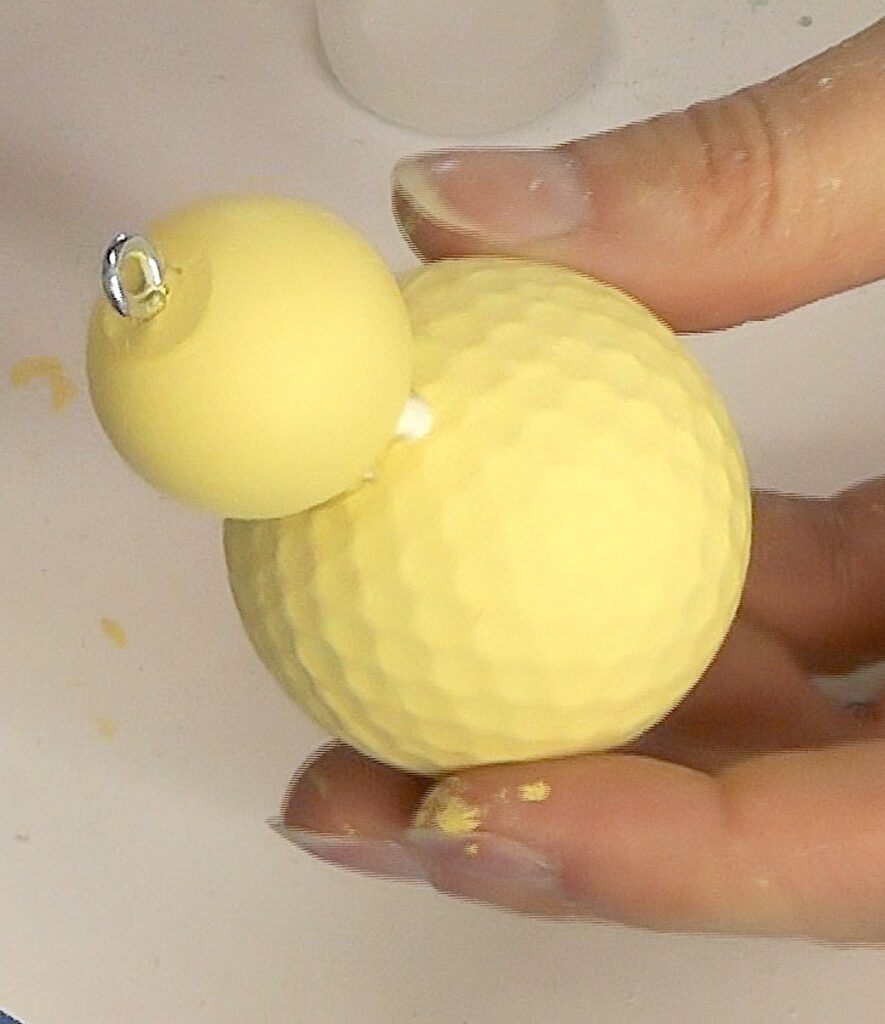 Step 6
Place the golf ball and head onto the craft foam. Draw the wings and cut them out.
When you pick out your colors you can coordinate the colors for butterfly room decor. Or if you are thinking butterfly decorations for parties, there might be a color theme too!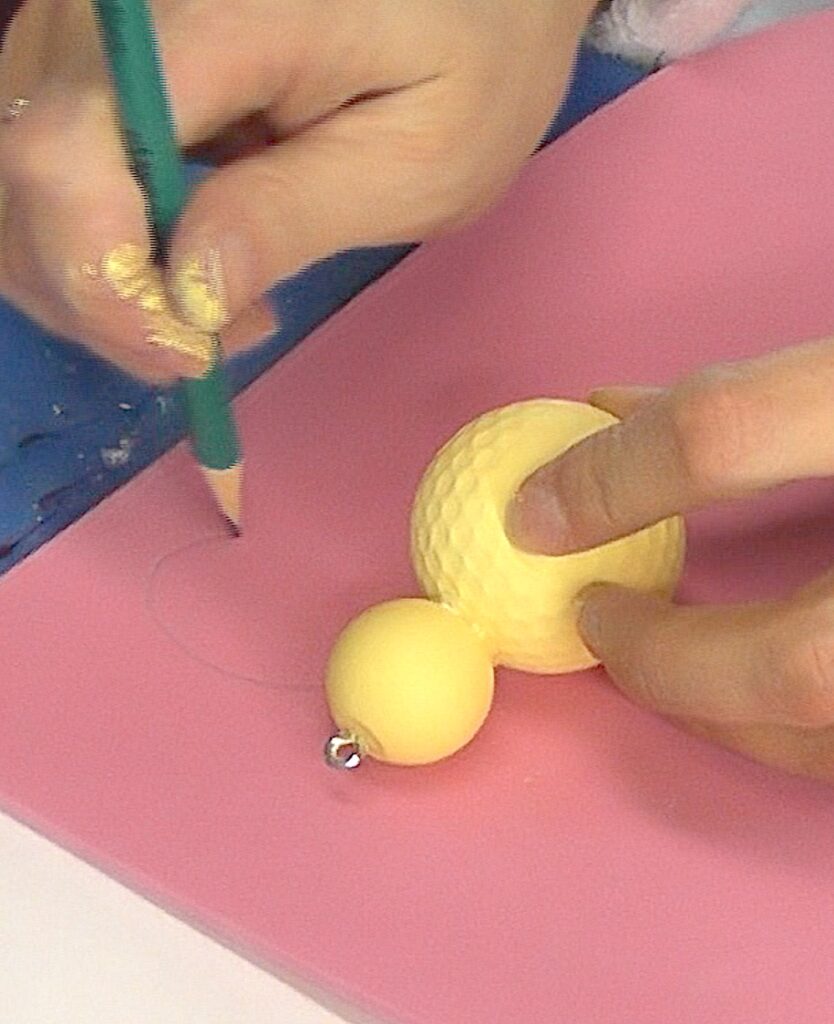 Step 7
Using hot glue, glue the wings onto the golf ball.
Step 8
Using the clear drying glue, trace the wings and sprinkle on glitter. Shake off excess and allow it to dry.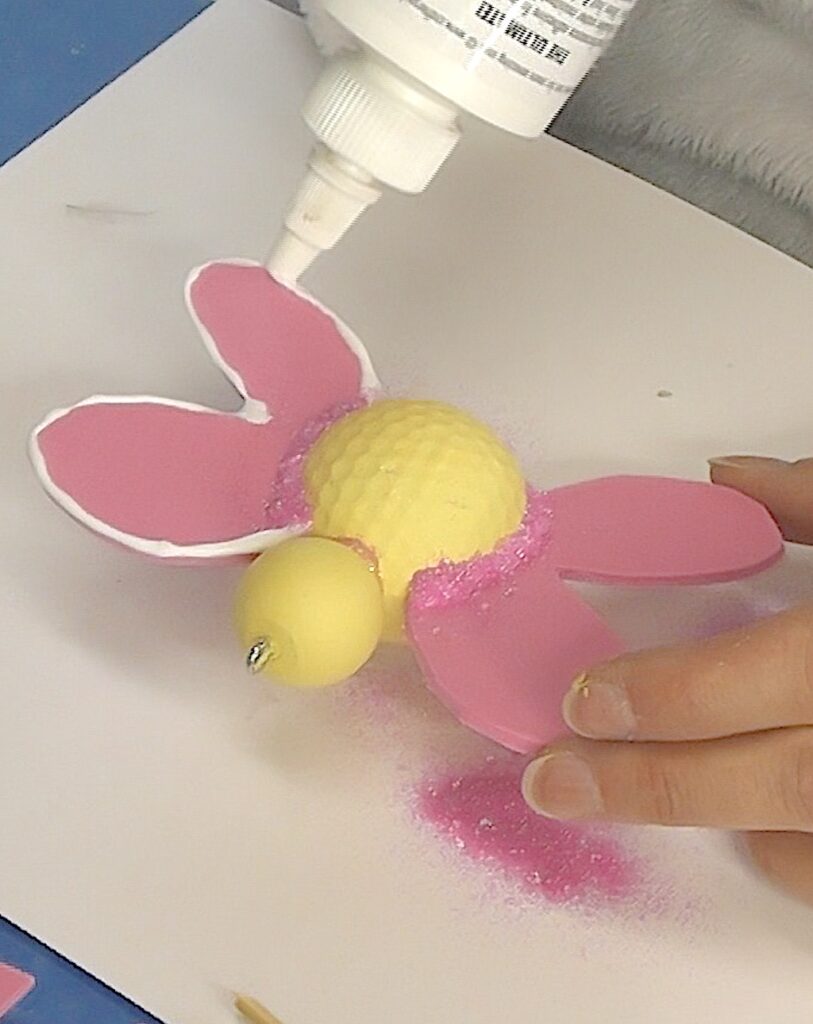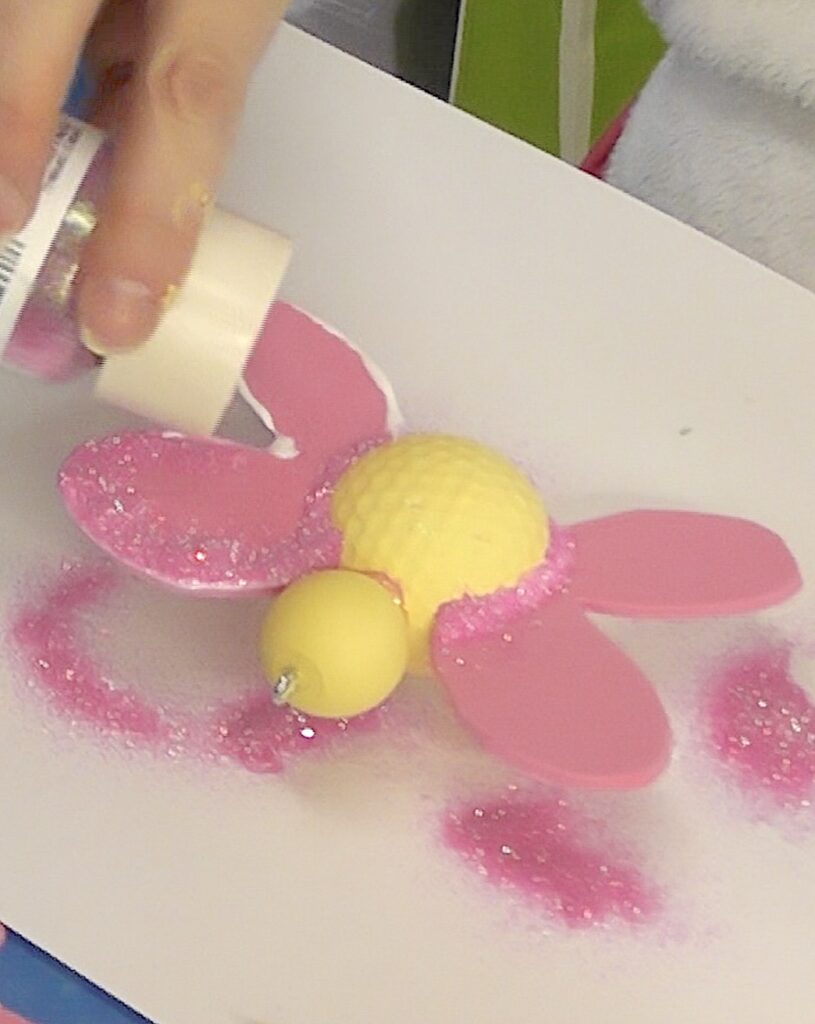 Step 9
Drill small holes in the head and cut wire to the length of antennae. Twist the ends of the wire antennae to make the curls.
Step 10
Dip ends of the antennae into glue and insert into the head holes.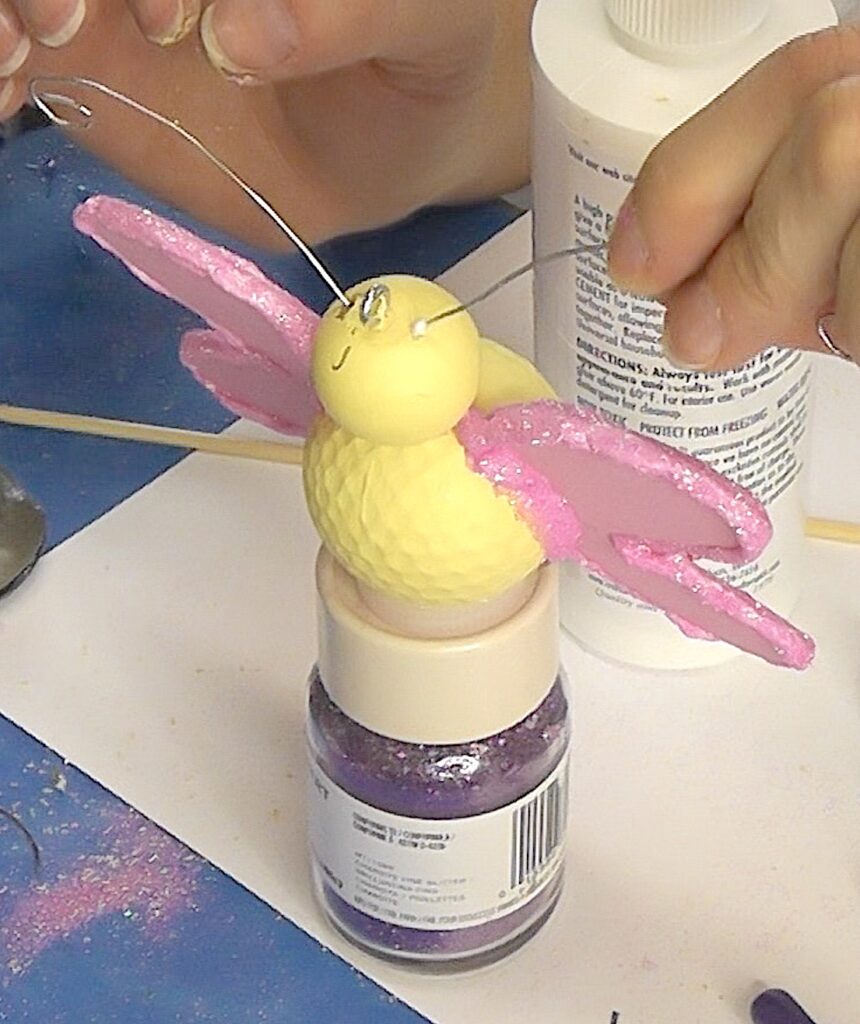 Step 11
Glue on eyes and draw a smile with a permanent marker.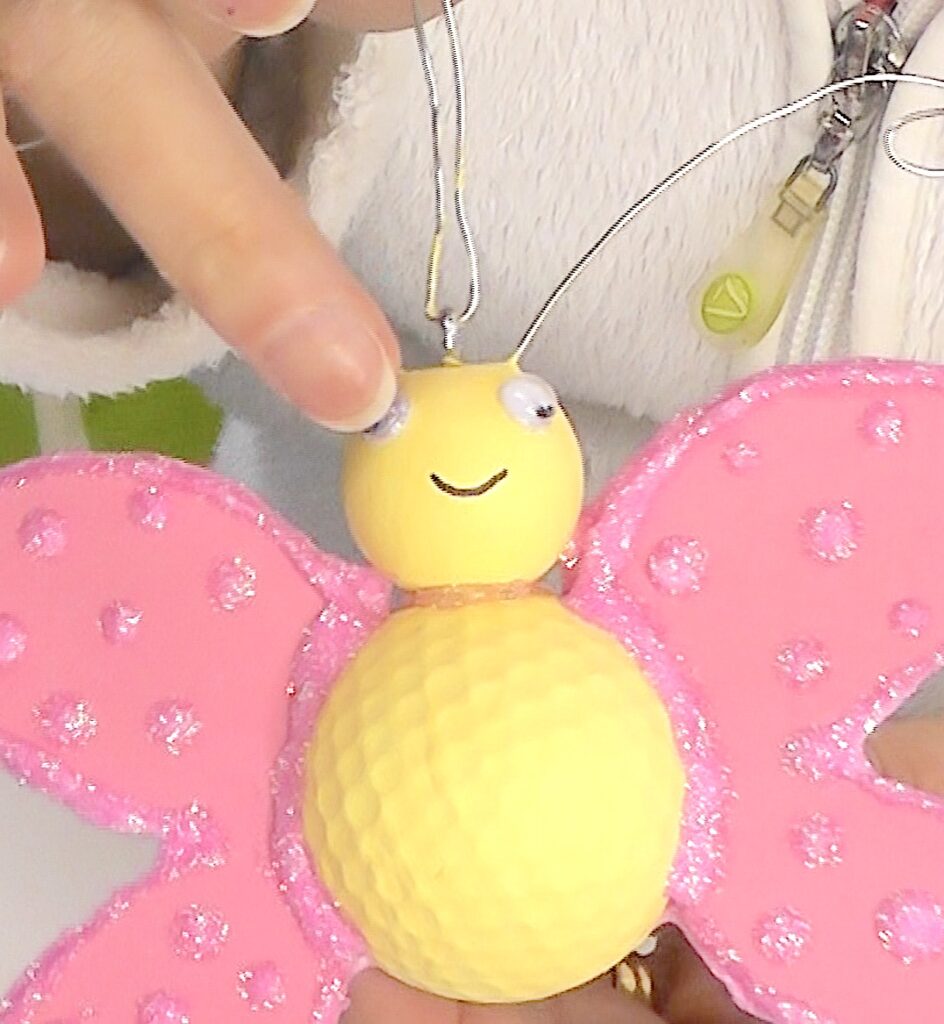 That's it! Now you can hang it up and feel like spring is coming!!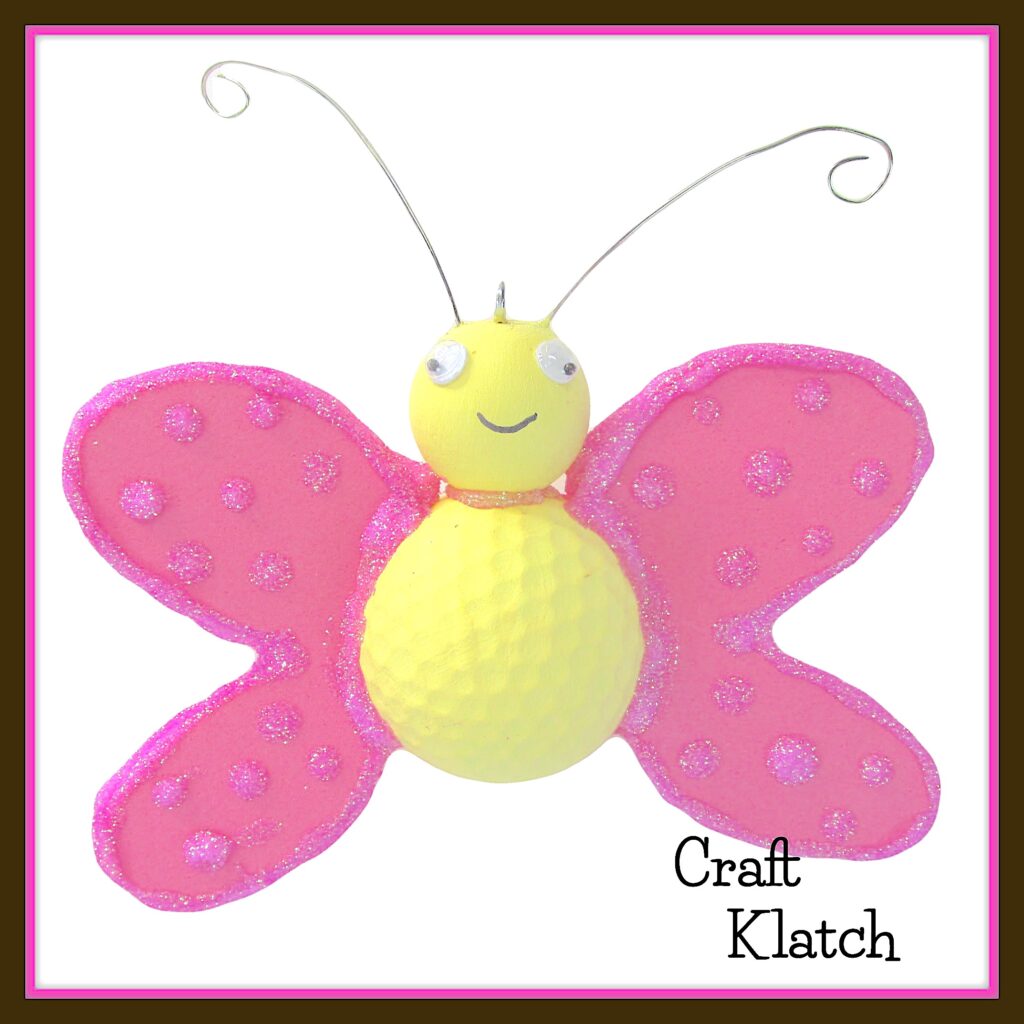 Have fun with it! I'd LOVE to see what you make! Be sure to share it over on my Craft Klatch Facebook Group! It's Free! ❤️
Other Cute Butterfly Projects
For More Inspiration!
Fun Butterfly Stuff

Thanks for stopping by! Remember: Life's too short not to shimmer, so grab your glue gun and your glitter!™ Stay safe!
Mona
Be sure to PIN IT for later!