Now this is an EASY craft that you can whip out in no time! It is a golf ball dog!
It's a great idea for kids to make a Father's Day gift!  
Materials You Will Need
*This blog uses affiliate links. As an Amazon Associate I earn from qualifying purchases.
Here is the Video Tutorial
Directions
Step 1
Start by gluing four golf balls together.
Keep in mind that you need to put a dab of glue wherever the balls touch – it's surprisingly sturdy!
Step 2
Glue two more on top of the four golf balls.
Step 3
Add the last ball – I put it up high, but you can put it lower for a different look.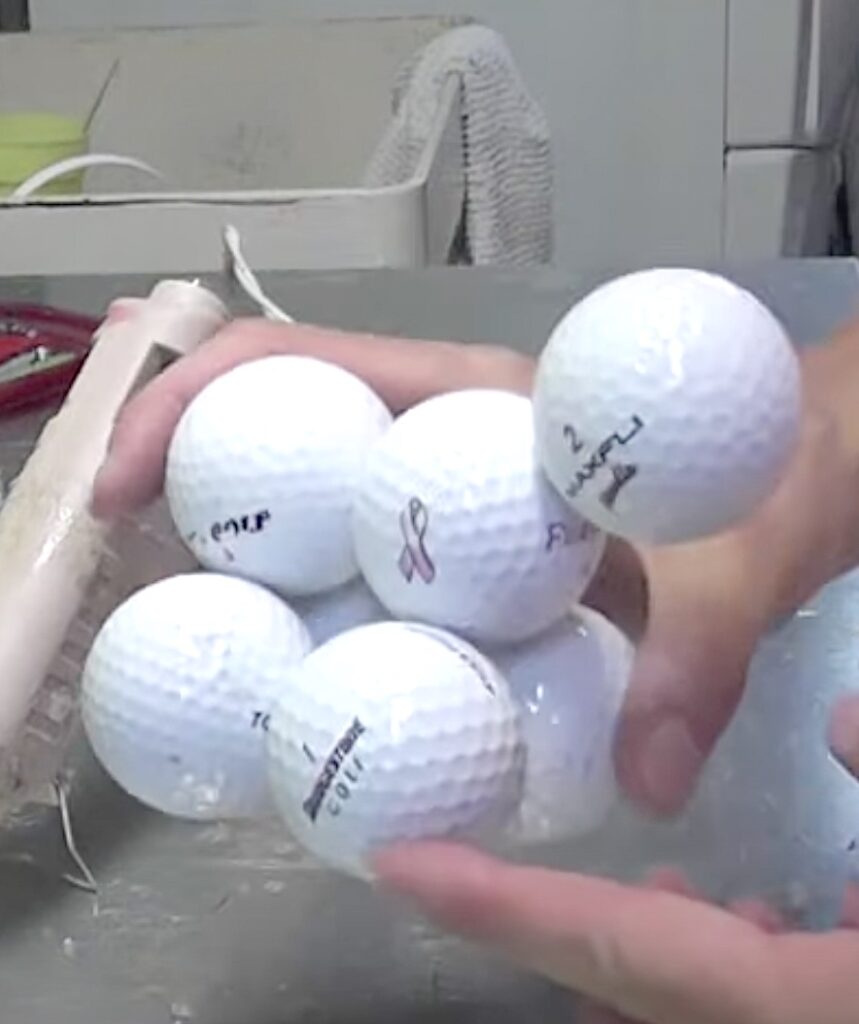 Step 4
Glue the golf tee on for the tail.
Step 5
Glue on the google eyes.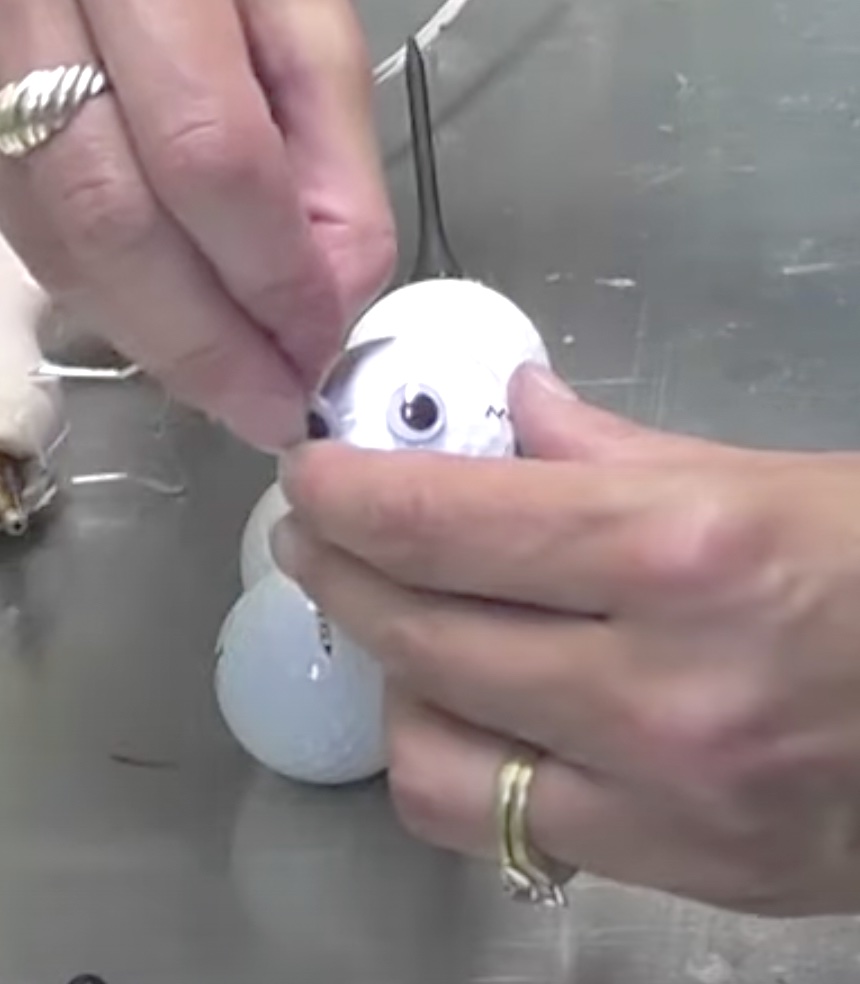 Step 6
Glue on pom pom for the snout. Then, glue the black bead on pom pom for the nose.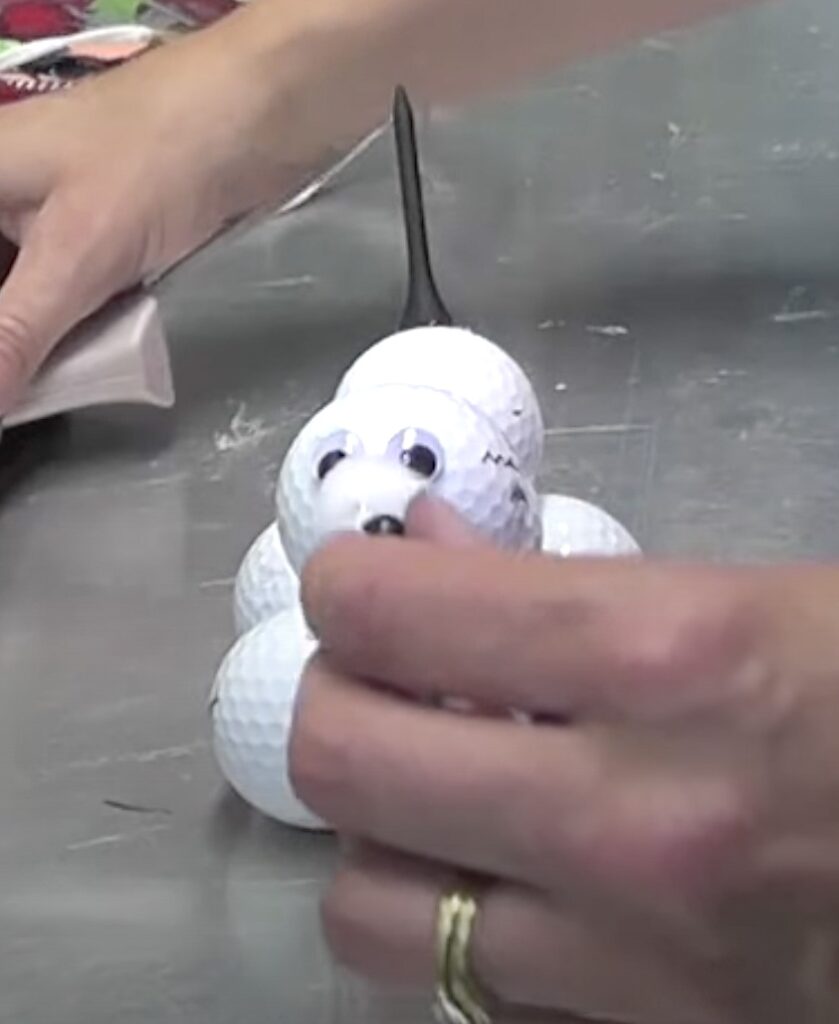 Step 7
Glue on the felt ears.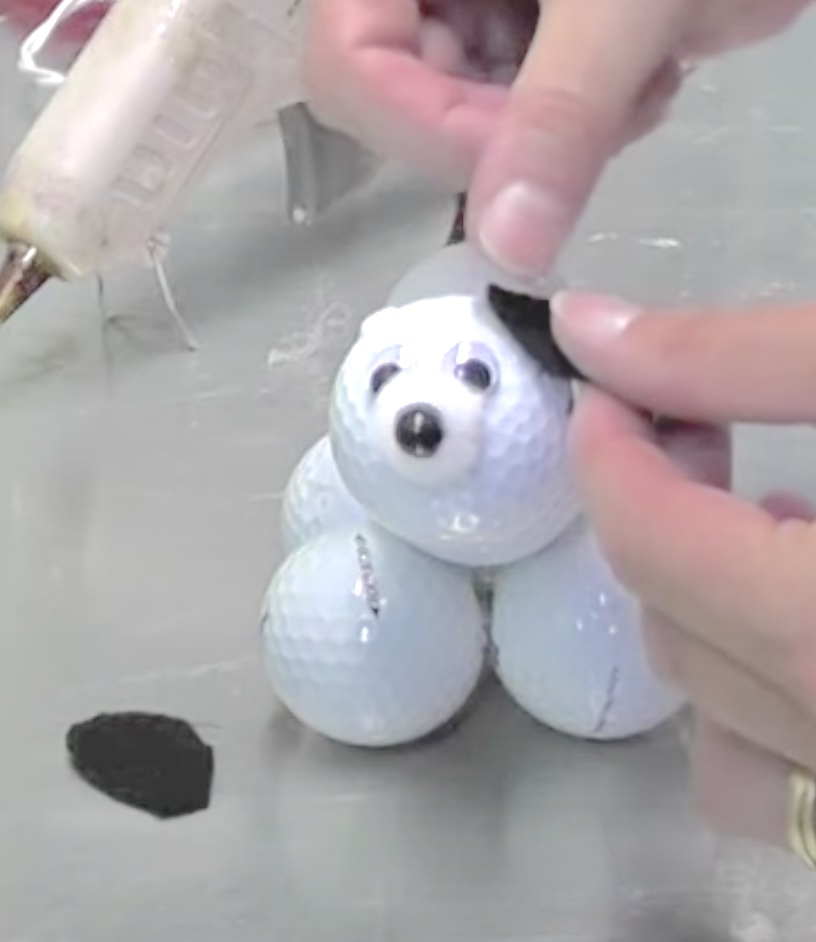 Step 8
Add ribbon and note if you want!
This will look great on Dad's desk or a bookshelf! You also have the option to paint the balls if you want a different color.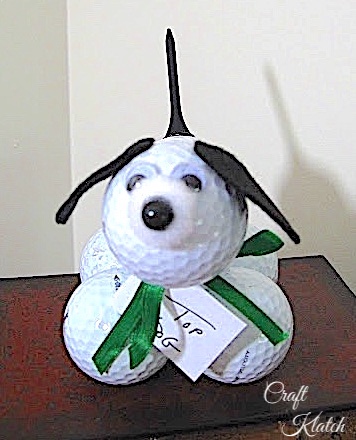 Other Fun Crafts That You Will Love!
Dog and Golf Stuff!

Thanks for stopping by! Remember: Life's too short not to shimmer, so grab your glue gun and your glitter!™ Stay safe!
Mona