This is a really cute project to give as a gift or to do with kids. How cute would it be to have the pink poodle as a centerpiece at a wedding for avid golfers, a golf outing, or a little girl's birthday party?
If you want to see how to make the Black and White Golf Ball Dog, you can find it HERE!
Pink Poodle Dog Craft Video Tutorial
Of course, you don't need a reason to make them! Do it because it's fun! Here's the video tutorial for the Pink Poodle:
Supplies You Will Need to Make the Pink Poodle
*This blog uses affiliate links. As an Amazon Associate I earn from qualifying purchases.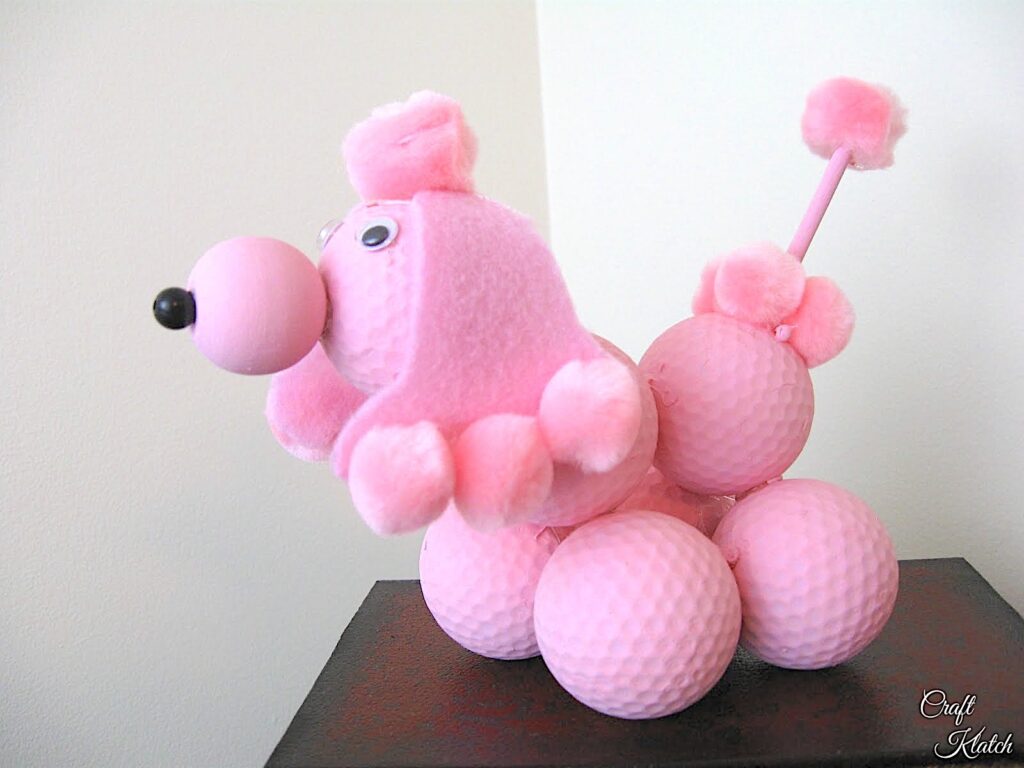 Pink Poodle Golf Ball Dog Directions
Step 1
Paint all of the golf balls pink. I found the caps for bottled water make excellent stands so the golf balls don't roll away. It will leave a mark, but you can touch it up and just have those parts glued to the inside.
Step 2
Paint wood bead and golf tee pink.
Step 3
Cut ears from felt. I folded my felt in half and did a freehand cut. I folded it in half so both would come out identical.
Step 4
Hot glue pom poms to bottom of ears.
Step 5
Start gluing the golf balls together. First glue the bottom four. Then the two directly above. Make sure you have a dab of glue wherever the balls touch one another. Finally, glue on the head.
Step 6
Glue on the golf tee as the tail. Take four smaller pom poms and glue around the base Take one larger pom pom and glue at the tip of the tail. Glue on the wood bead for the snout. Glue on a small black bead for the nose.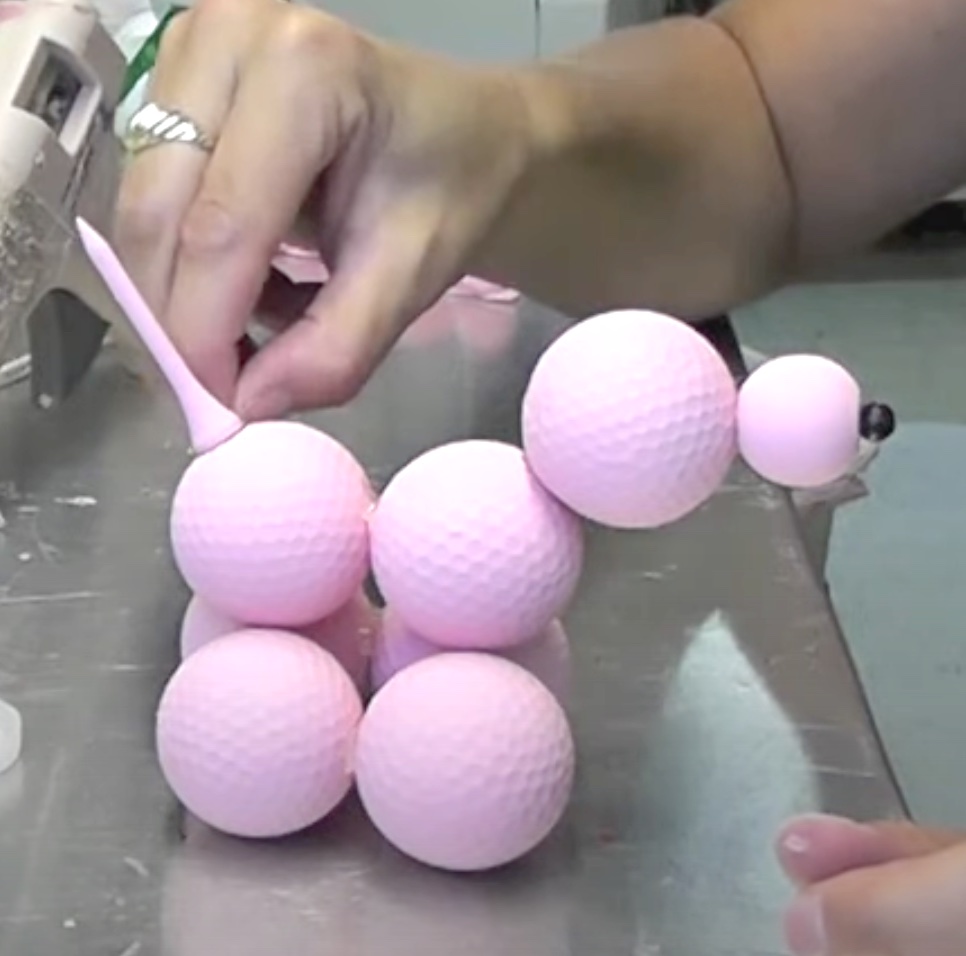 Step 7
Glue on google eyes.
Step 8
Glue on ears.
Step 9
Glue on large pom poms on top of head, between ears.
That's it!
Other Fun Animal
Crafts
I have Made!
I also have 30 Golf Ball Crafts you will Love!
AWESOME POODLE STUFF!!!

Be sure to PIN IT for later!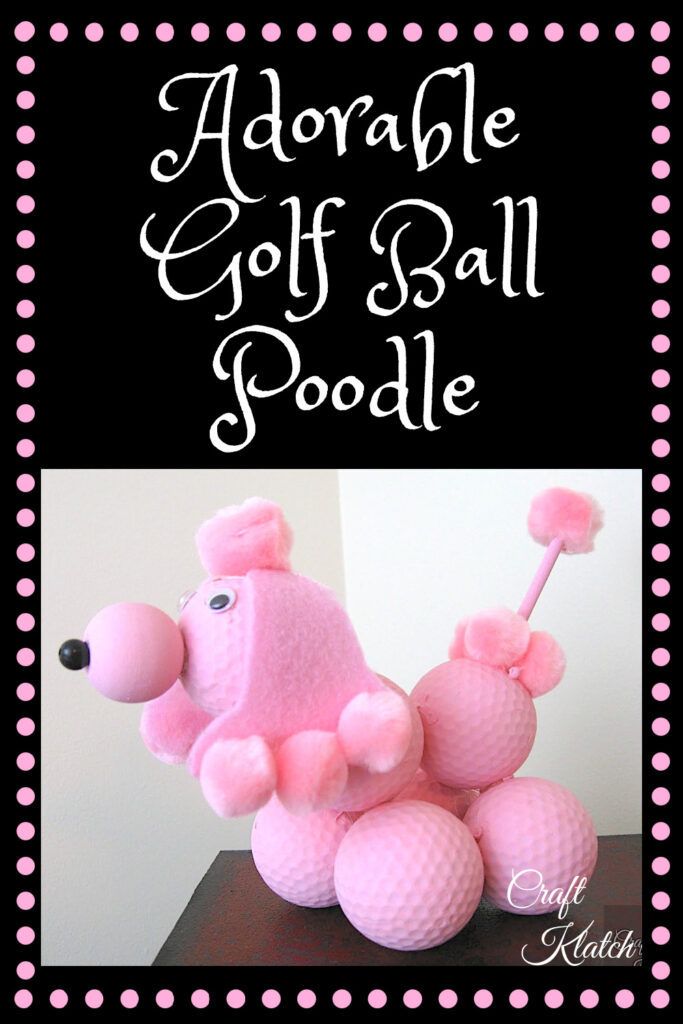 Remember : Life's too short not to shimmer, so grab your glue gun and your glitter!™ Stay safe!
Mona