It's time for Valentine's Day decor and when you make it from Dollar Tree items, it makes it extra fun and budget friendly!
I'm pretty excited about this one!
I purchased three wood hearts from Dollar Tree a few years ago. My intention was to make three versions of the wood heart for Valentine's Day decor.
Lots of personal stuff happened (Dad's open heart surgery, packing and moving Mom and Dad, and then moving us, etc.), so it just never happened.
Now…
…the time is finally here to put those hearts to work and create that affordable and unique Valentine's Day decor!
What I Found
I found the wood hearts, pink, red, and white styrofoam balls, and a wood XOXO at Dollar Tree in the Valentine's Day section. I immediately knew what I wanted to do!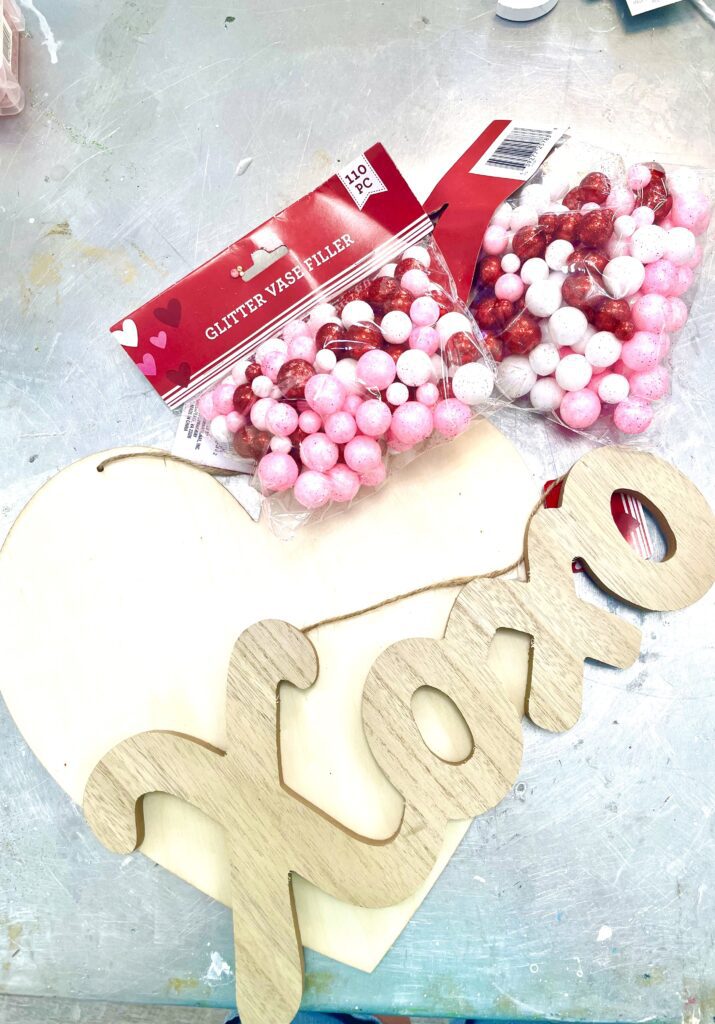 Valentine's Day Decor Video Tutorial
Be sure to follow me on INSTAGRAM!
Materials You Will Need
*This blog uses affiliate links. As an Amazon Associate I earn from qualifying purchases.
Here are the materials you will need to make the Valentines Day decor:
Dollar Tree Valentine's Day Decor Directions
Step 1
Paint the heart and XOXO red.
I used spray paint but you could do it with acrylic paint instead.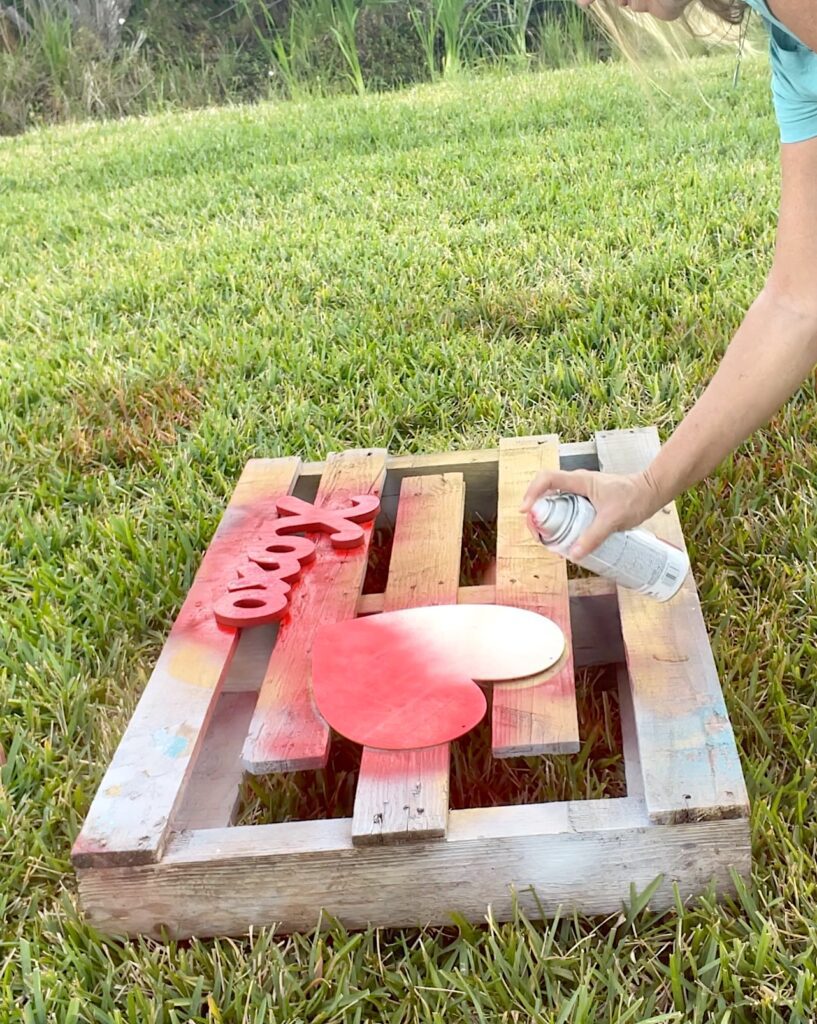 Step 2
Glue the XOXO to the wood heart.
I used a combo of hot glue and Ultimate glue. The hot glue holds it in place, while the other glue dries.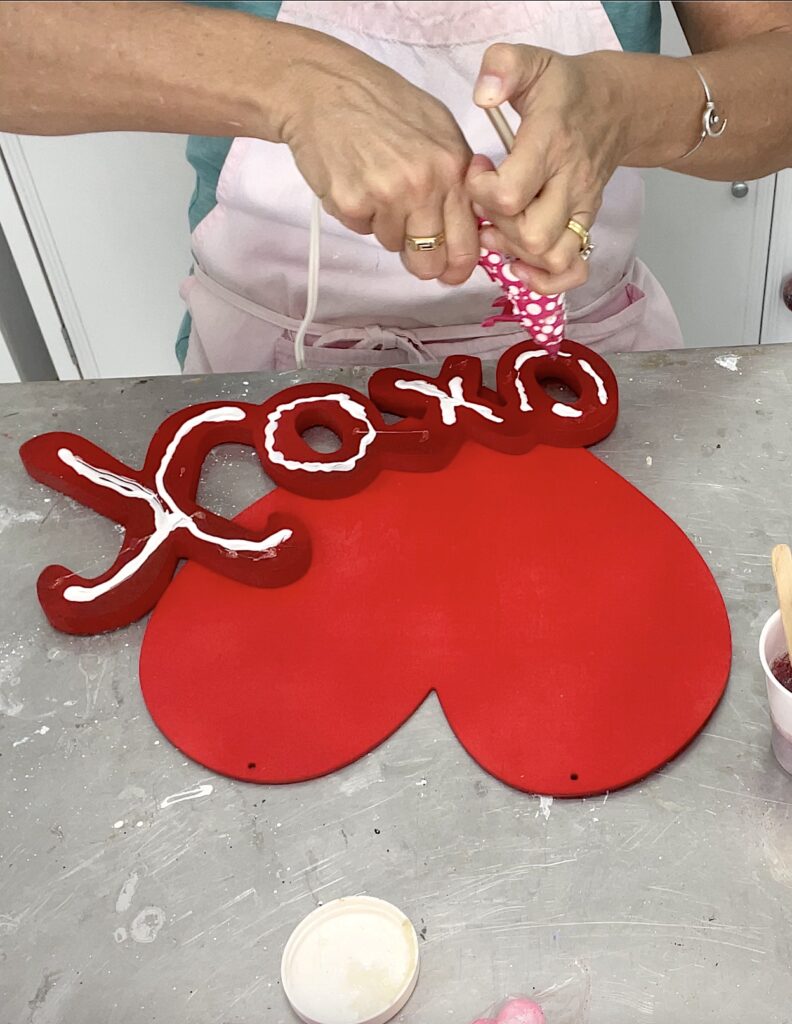 Step 3
Glitter the Dollar Tree XOXO.
I added fine and chunky glitters in red, white, and pink to Mod Podge. Once well mixed, I brushed a thin layer on the XOXO.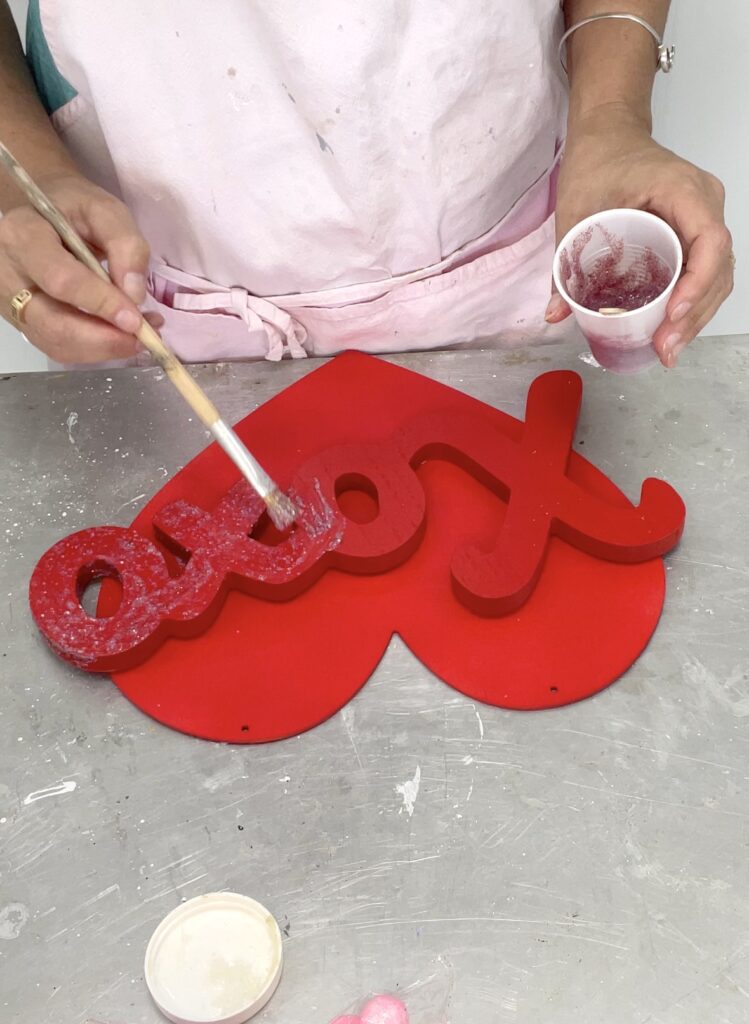 Step 4
Time to make this Valentine's Day decor extra special!
I added glue to all the edges of the XOXO that didn't lay flat on the wood heart, just to make sure it stuck.
Then, I dipped the styrofoam balls in glue, one by one, and stuck them to the wood heart.
I did it around the XOXO until the entire heart was covered.
The balls are different sizes so it gives the heart a texture and dimension.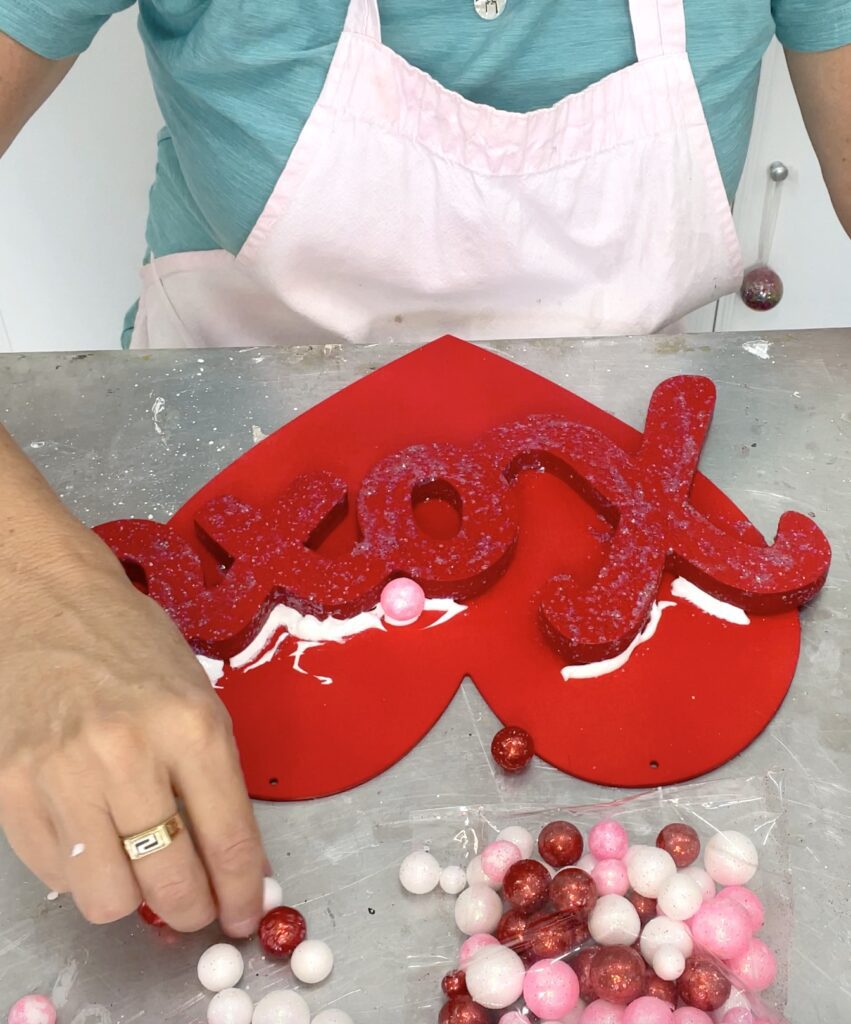 Step 5
Make the Valentine's Day decor ready to hang.
I had removed the jute string that came with the heart before I painted it.
Once everything was done, I wanted to put it back so I could hang it.
When I was gluing on the styrofoam balls, I made sure that I did not cover the holes.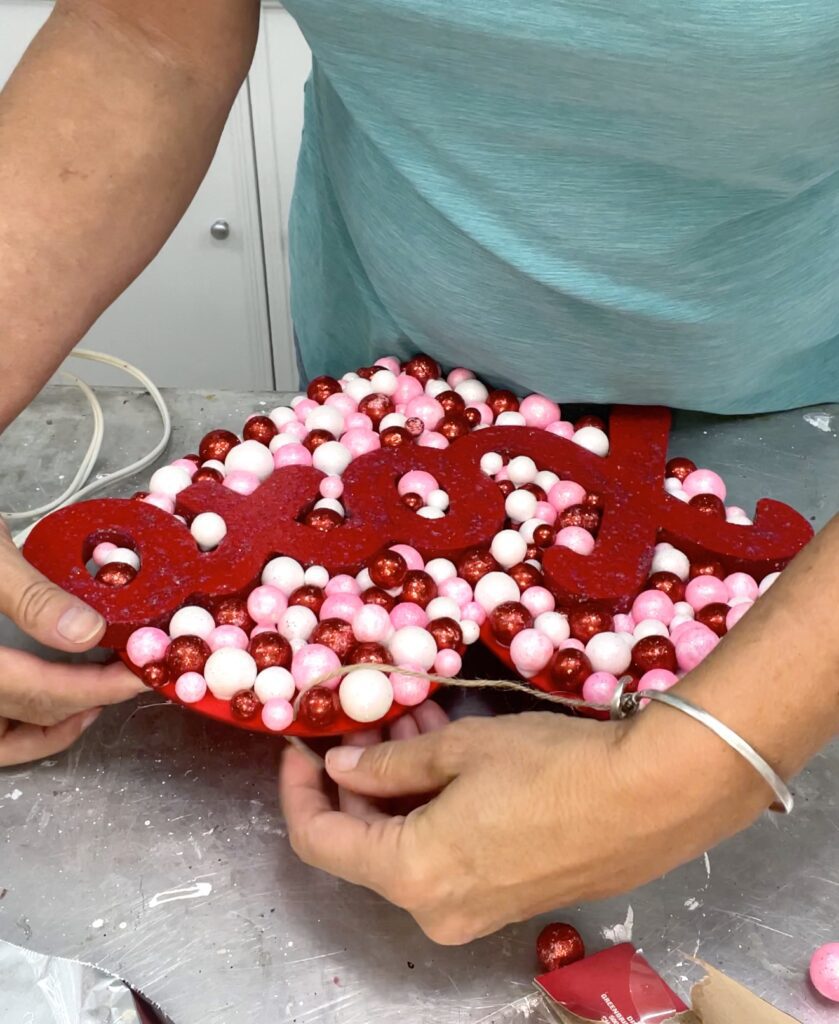 The Completed Valentine's Decor
Look how fun this project is!
And with the exception of the paint, glue, and glitter, it is made from Dollar Tree supplies!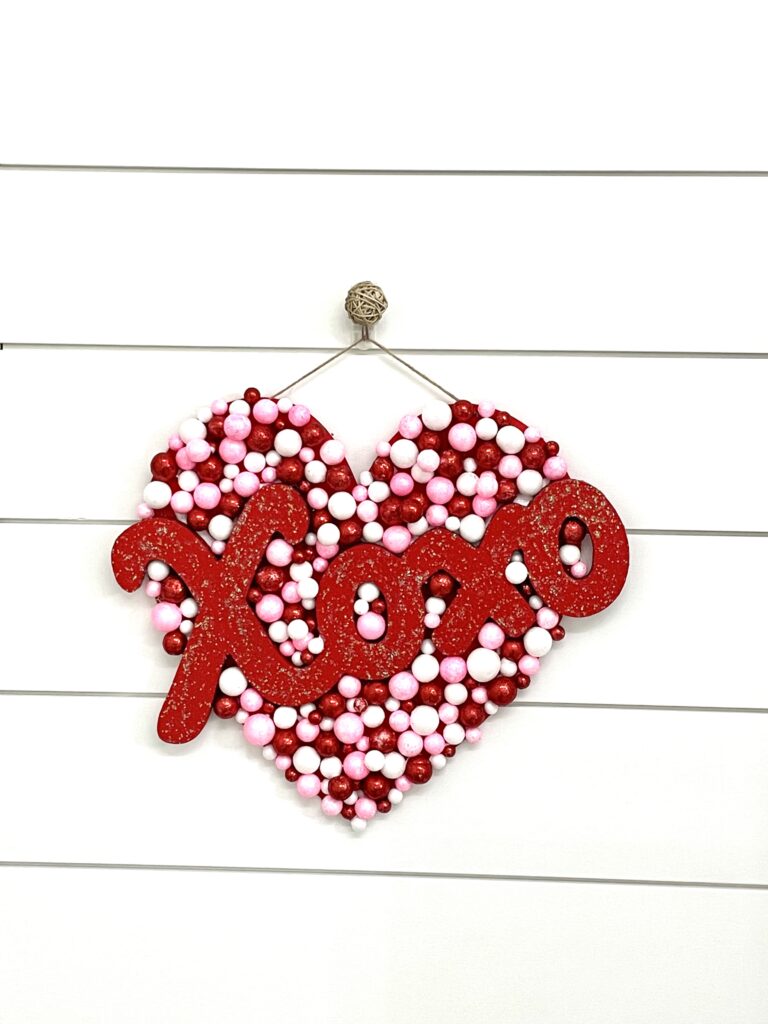 Other Great Valentine Projects
I've made lots of heart projects over the years. Here are a few you will enjoy:
Other Heart Decor
In case you don't want to make your own Valentine's Day decor, here are some great options:

Thanks for stopping by! Remember: Life's too short not to shimmer, so grab your glue gun and your glitter!™ Stay safe!
Mona
Be sure to PIN IT for later!