Get prepared for the zombie apocalypse with DIY easy Halloween decorations! Use dollar store items to make this creepy cemetery decor Zombie Votive! Doesn't everybody love budget-friendly ideas?
And come on…this little creeper is what nightmares are made of!
FYI: You can find the Video Tutorial at the bottom of this post!
If You Love Zombies!
If enjoy good DIY easy Halloween decorations, with a zombie theme, I have some great ones for you!
Materials You Will Need
*This blog uses affiliate links. As an Amazon Associate I earn from qualifying purchases.
Votive: http://shrsl.com/1ujxn
Vase: http://shrsl.com/1ujxu
Zombie & gravestone options: https://amzn.to/2neSjvz
Moss: https://amzn.to/2oMmx9G
Base: https://amzn.to/2n36a8h
Hot glue: https://amzn.to/2oNTGSr
Crackle medium: https://amzn.to/2n38agN
Mushroom paint: https://amzn.to/2nhbiWd
Black paint: https://amzn.to/2o4VnKA
Satin sealer: https://amzn.to/2oNZBH9
You can find the full video at the bottom of this post!
Cemetery Decor Zombie Apocalypse Votive Directions
Step 1
I bought these two glass vases/candleholders at the dollar store. The zombie was from Michaels, as were the gravestones. I had the wood plaque/base on hand.
FYI: The company that makes the figures changes them every year, so you may not find the exact one. You can also do a witch, or skeletons, or Dracula instead of a zombie.
Step 2
I painted the base a mushroom color.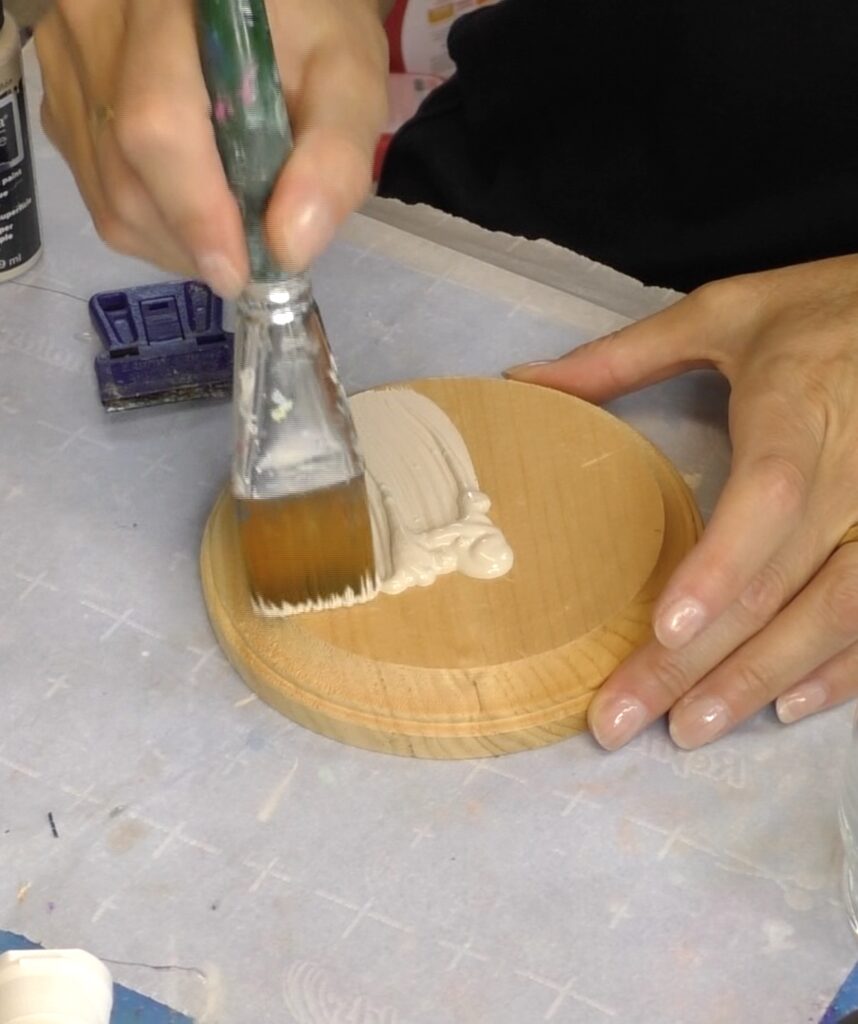 Step 3
Once dry, I painted it with a crackle medium.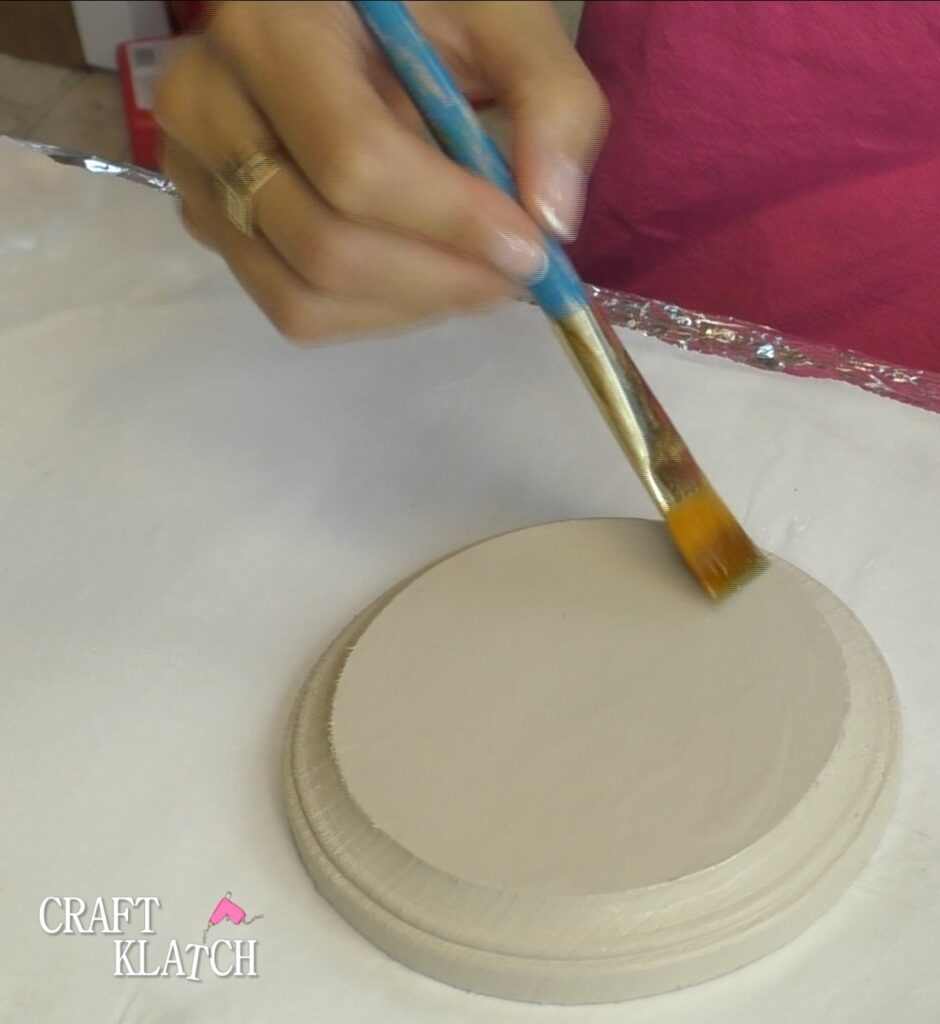 Step 4
Once the crackle medium dried, I painted it with black acrylic paint and it crackled almost immediately.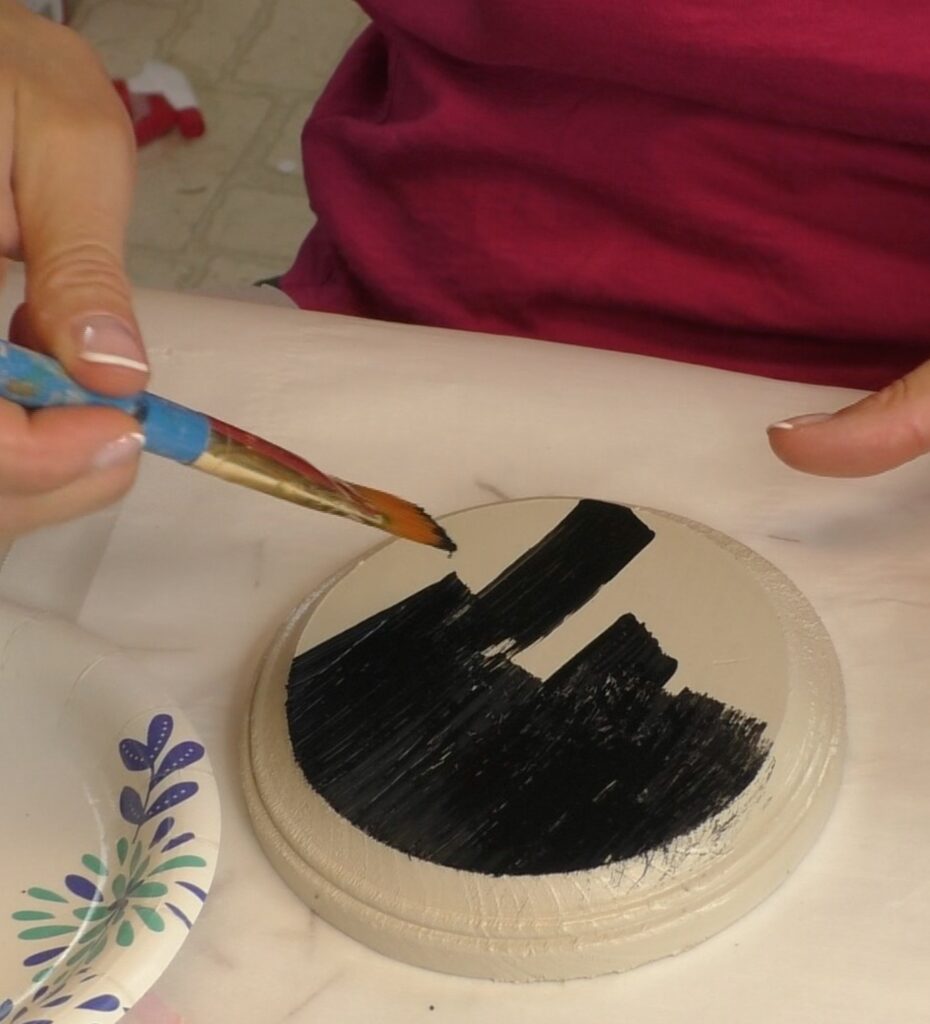 It has a nice aged look to it. The mushroom gives it a nice contrast to the black.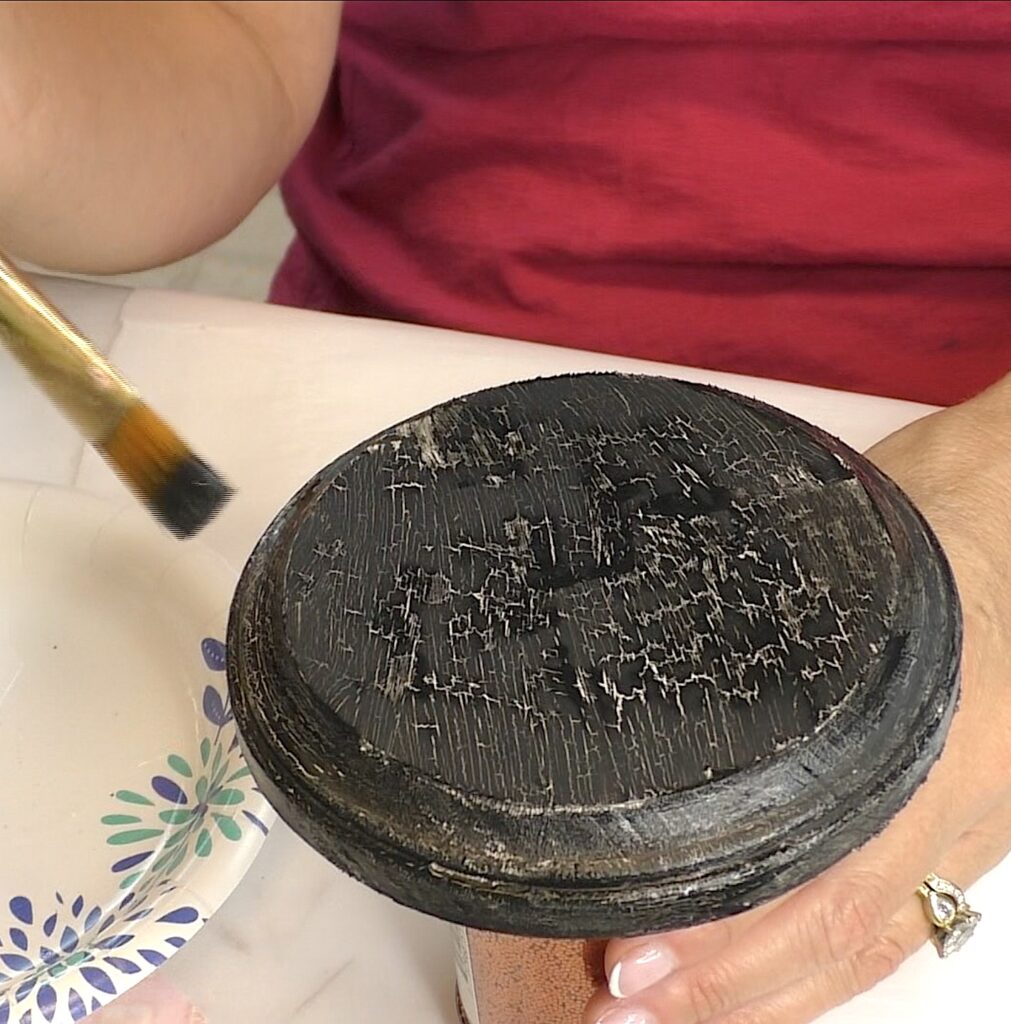 Step 5
I painted the crackle medium on the inside of the candle holder and let it dry. It goes on clear, so be careful to make sure you get it all covered.
Step 6
Once dry, I painted on the black paint and again, it began to crackle almost immediately.
Step 7
I painted a satin varnish on the base and let it dry before a trial placement. Then, I glued the figures in place. A little DIY paint and it makes for easy Halloween decorations!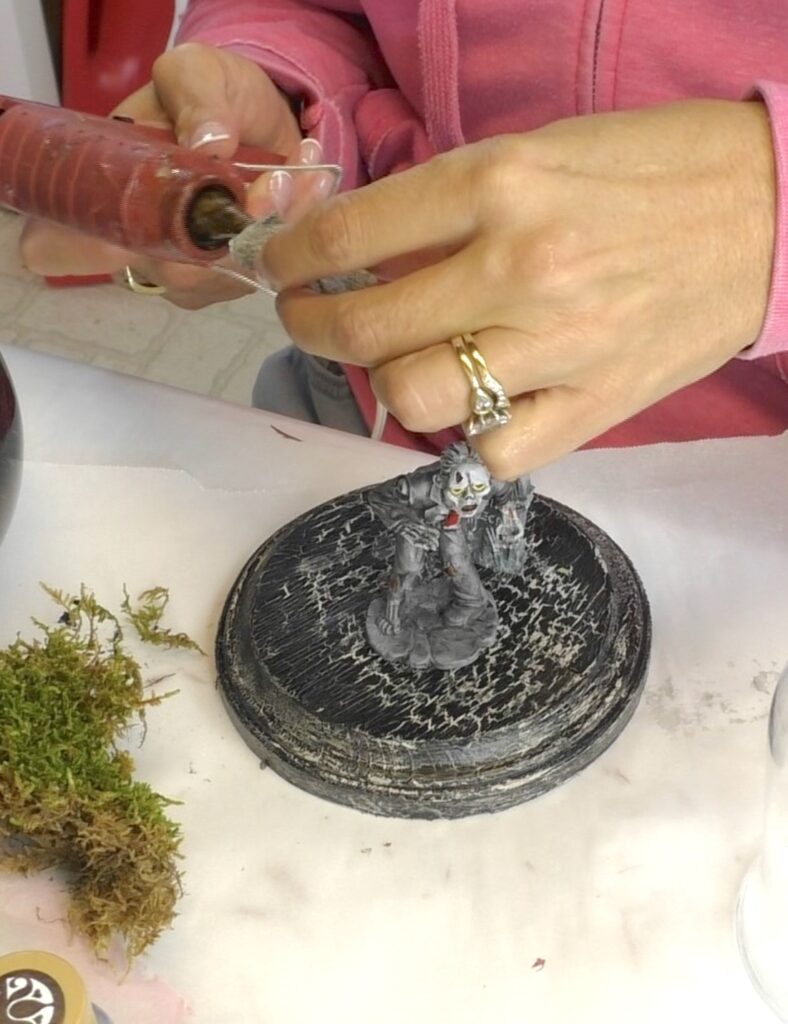 Step 8
I added hot glue and moss around the gravestones and the base of the zombie.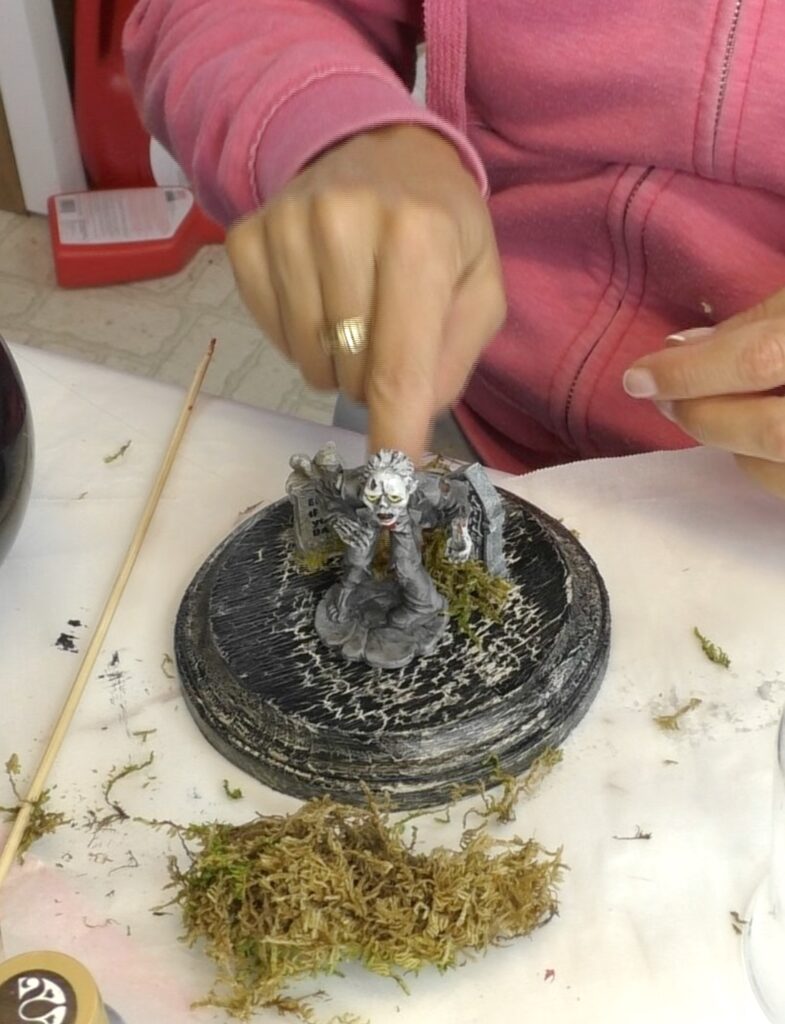 He's starting to look creepy already! It would even be fun to keep it as is and just have several different figures on display.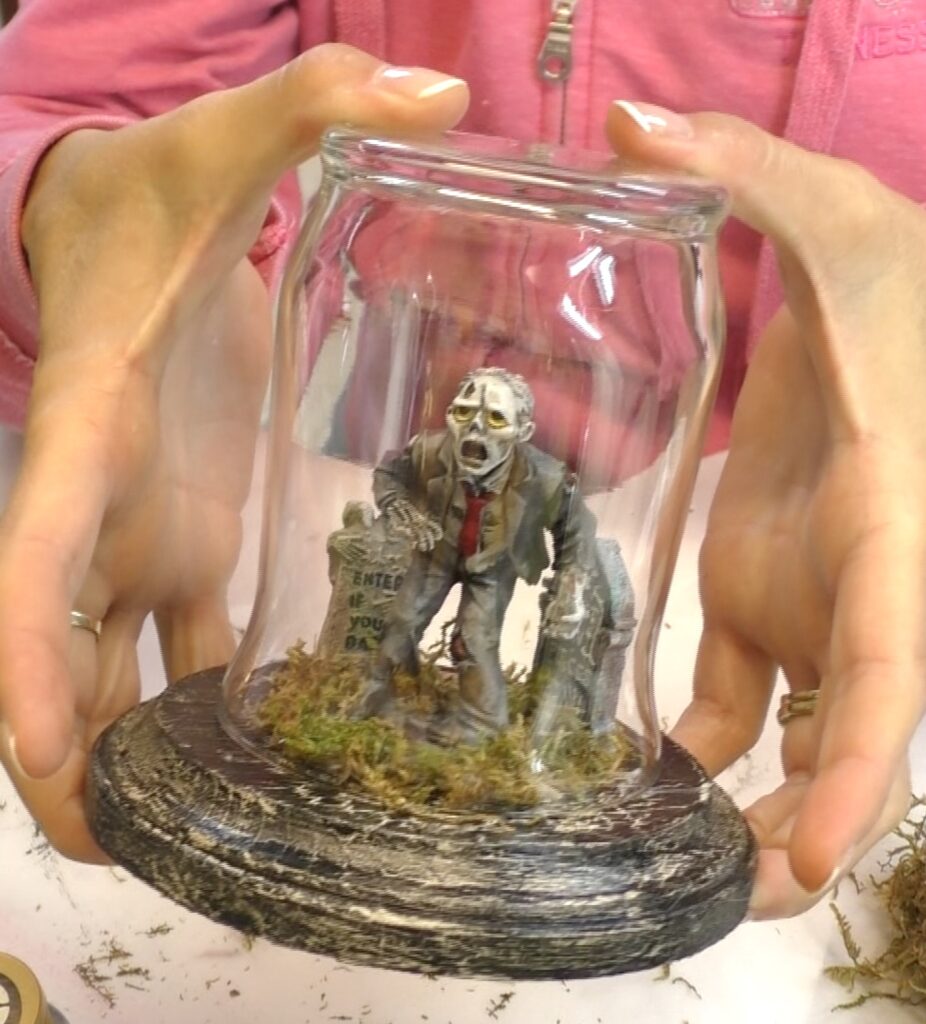 Step 9
I hot glued the crackled votive to the top of the zombie cover.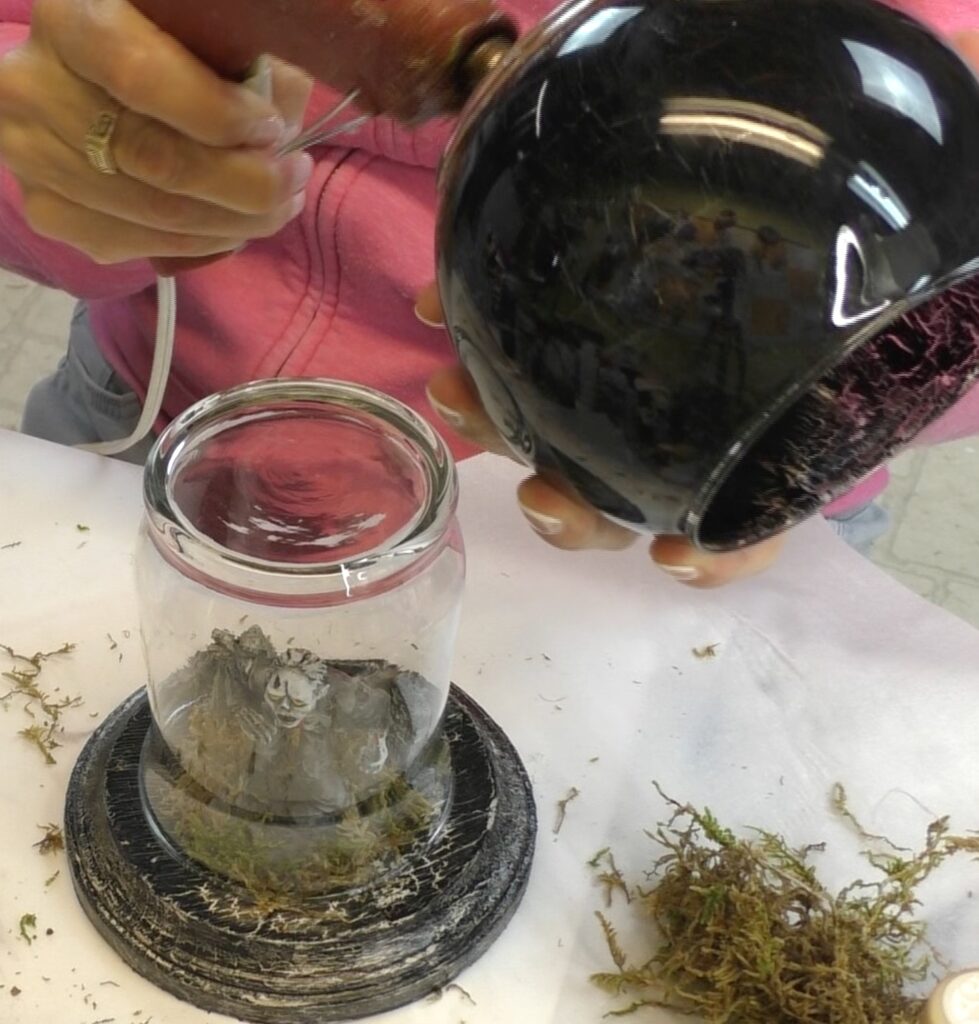 Step 10
Add a couple of battery operated votive candles and you are done!!!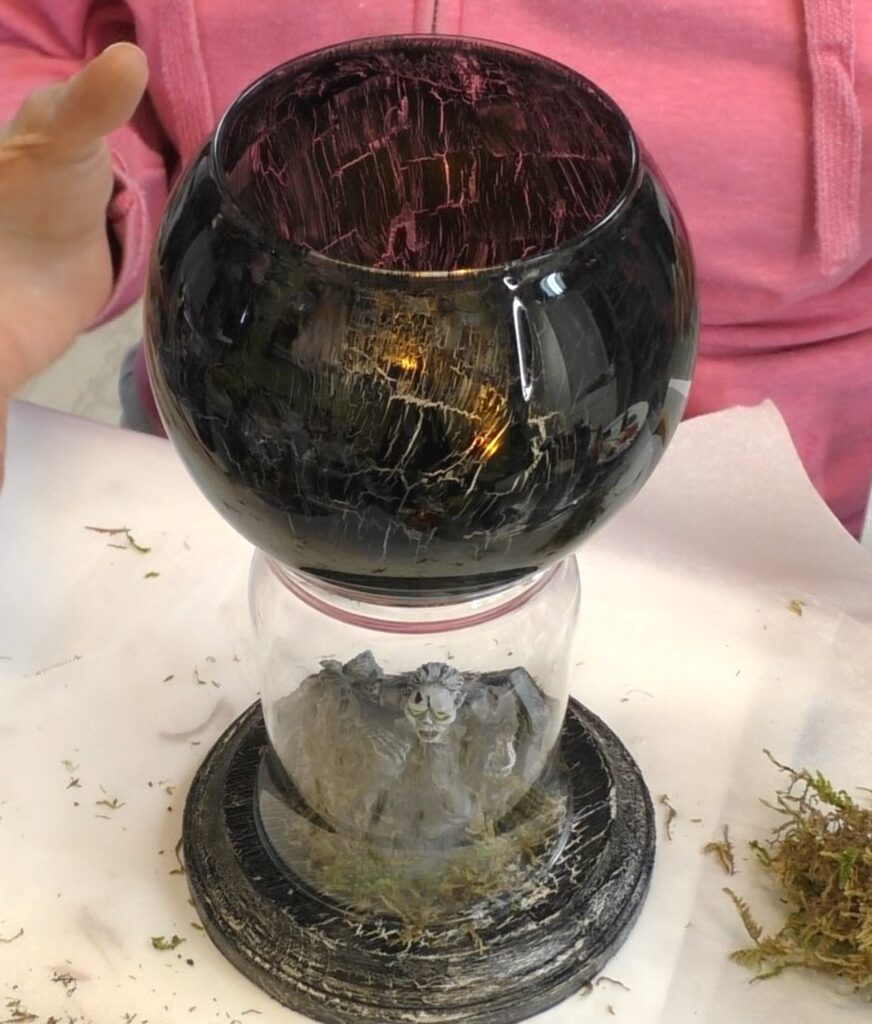 Have fun with it! I'd LOVE to see what you make! Be sure to share it over on my Craft Klatch Facebook Group! It's Free! ❤️
Be sure to PIN IT for later!
Other Amazing Zombie Stuff!
Maybe you don't want to make the Zombie Apocalypse Cemetery Decor Votive, but you still want DIY Easy Halloween Decorations and by DIY I mean you just want to set it out. Here are some really great zombie decor items you can buy instead of make!

DIY Easy Halloween Decorations: Zombie Apocalypse Cemetery Decor Full Video Tutorial!
Here is the video tutorial, so you can see exactly how I made it:
Thanks for stopping by! Remember: Life's too short not to shimmer, so grab your glue gun and your glitter!™ Stay safe.
Mona