Create a Halloween sign using your Cricut cutting machine! It's an easy DIY and a BOO-tiful thing!
You can buy amazing decorations at the store, believe me, I know!
But I also love making Halloween decorations that no one else will have!
Here are just a few I have made and all are Easy!!
Back to the Halloween Sign with a Video Tutorial!
Here is a quick video so you can see exactly how I made it! Click to watch!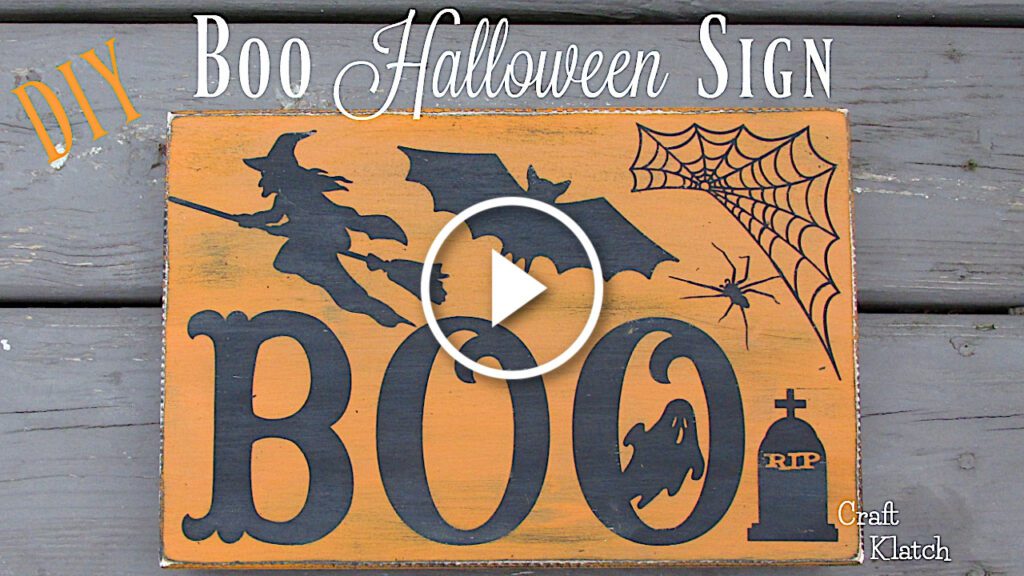 Supplies You Will Need for the Halloween Sign
*This blog uses affiliate links. As an Amazon Associate I earn from qualifying purchases.
Halloween Sign Directions
Step 1
I designed a collage of images for my Halloween sign in the Cricut Design Space. Then, cut it out of vinyl with my Cricut.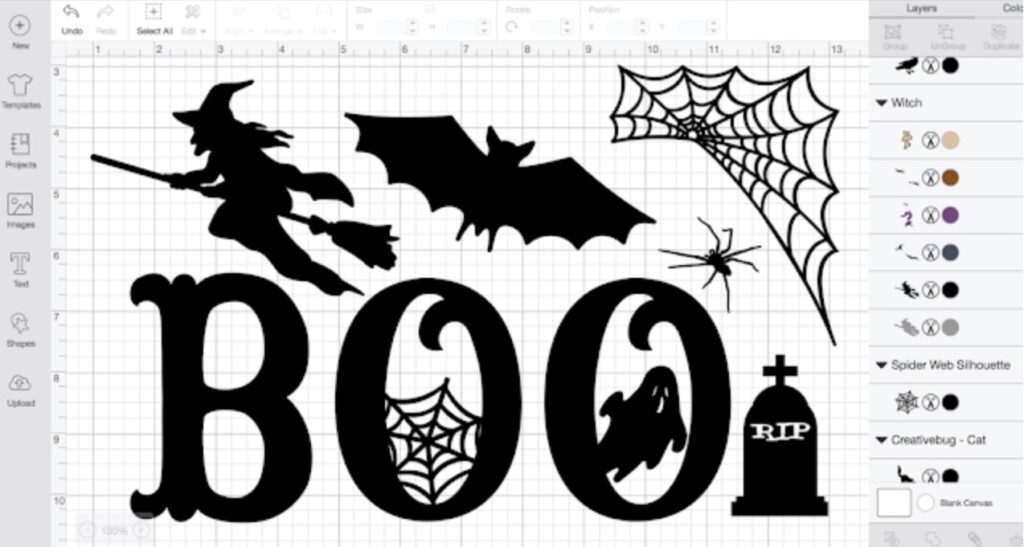 Step 2
While it was cutting, I painted my sign black.
Step 3
When the vinyl was finished cutting, I pulled off the excess pieces and put the transfer tape on the image.
Step 4
I placed it on my wood piece and burnished it down.
Step 5
I slowly pulled the transfer tape off of the vinyl and burnished the vinyl down again to make sure the edges were down.
Step 6
I painted over the design with black paint. I made sure to paint in every direction. This step is to make sure if any paint should seep under the vinyl that it is the base color. This will guarantee nice crisp edges.
Step 7
Once the black dried, I painted over the piece with orange paint.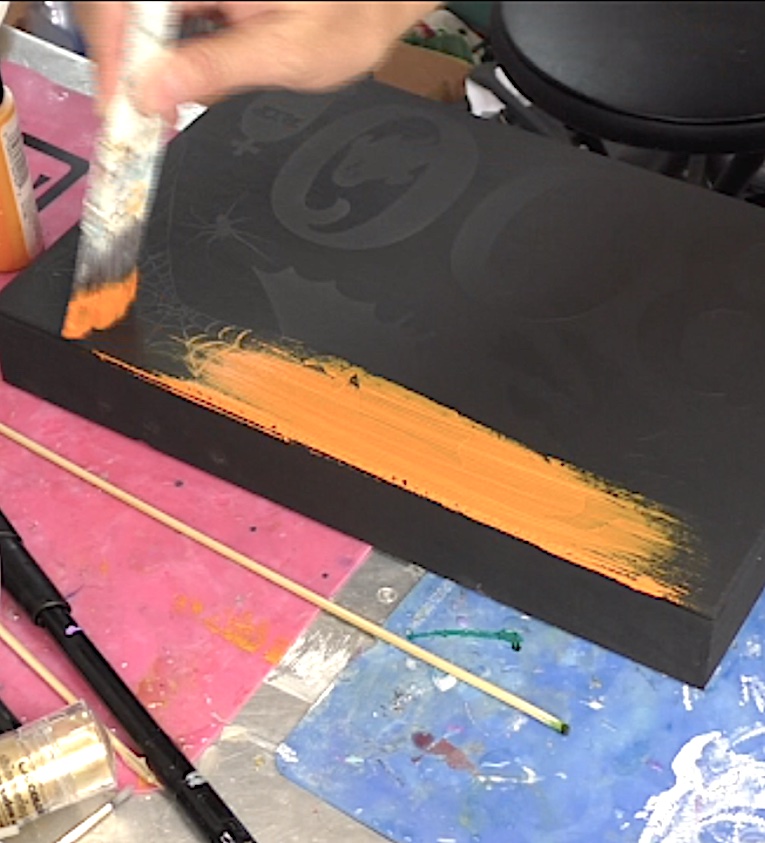 Step 8
Once dry, I carefully peeled off the vinyl.
Step 9
I sanded the edges to give it a little distressed/worn look.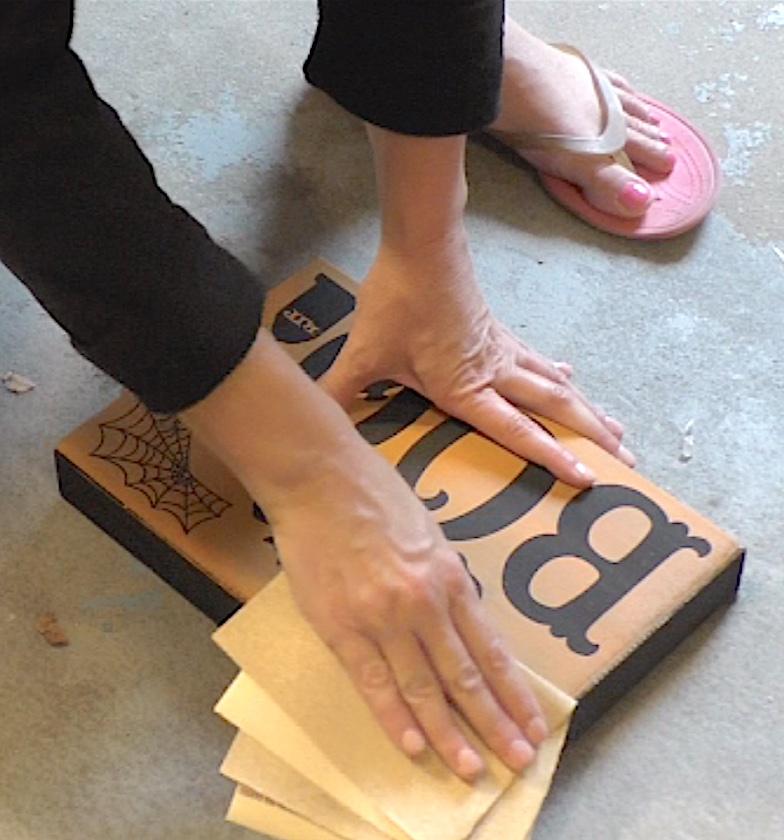 That's it!  Now you have a fun sign and can customize it with colors and designs to fit any decor!
Great Halloween Signs
If you don't have time to make your own Halloween sign, no worries! Here are some great signs you can buy!

Thanks for stopping by! Remember to check out some of those other projects!
Life's too short not to shimmer, so grab your glue gun and your glitter!™ Stay safe!
Mona