Dollar store craft ideas for Halloween are fun and affordable, especially when it's a Frankenstein craft! With a little creativity, you can easily make inexpensive Halloween crafts to spookify your haunted house.
I do a lot of Dollar Tree crafts because I have one located nearby. They have so many inexpensive items for home decor, but with a little imagination, you can turn them into anything!  
Be sure to follow me on Pinterest!
*This blog uses affiliate links. As an Amazon Associate I earn from qualifying purchases.
Here is the Frankenstein craft video tutorial, so you can see exactly how I made it:
Directions for Frankenstein Craft
Step 1
Buy a square votive from the dollar store.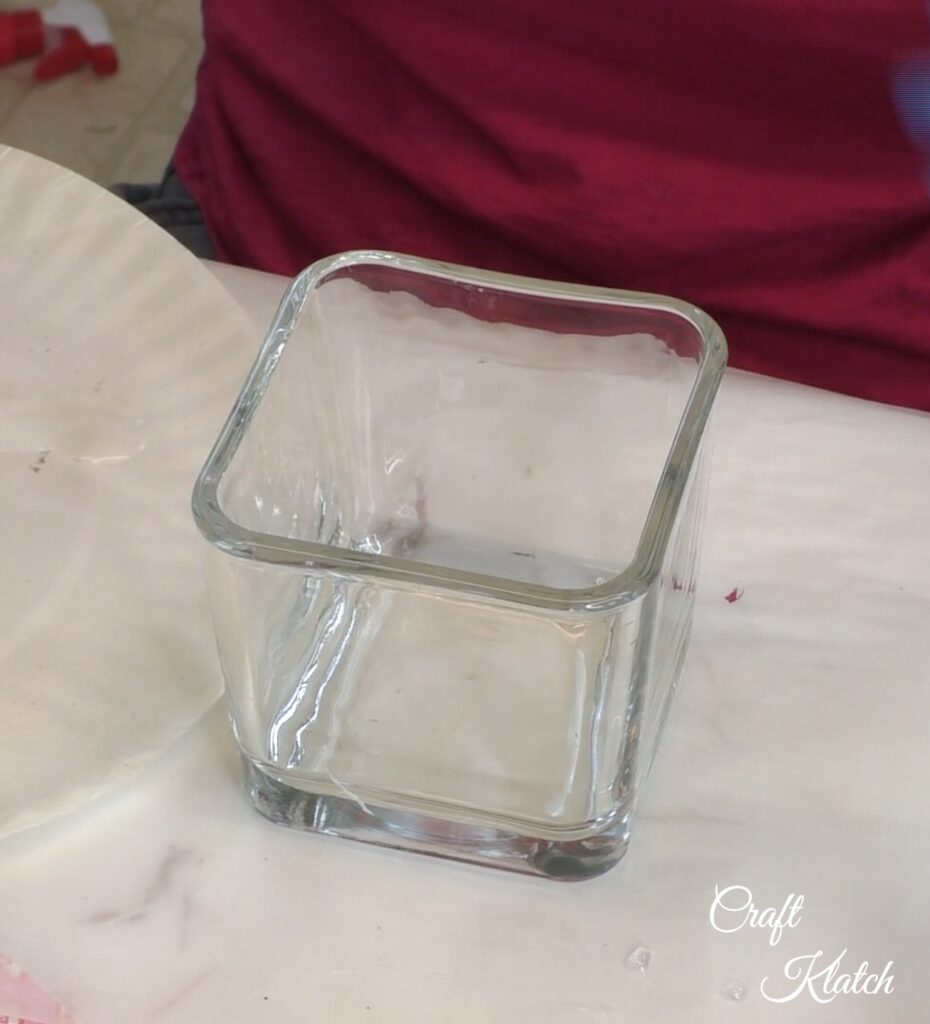 Step 2
Paint the inside of the votive. Expect it to take two coats.
Step 3
Paint pegs silver, again expect to do two coats.
Step 4
Use paint pens and draw on Frankie's face.
The only thing easier than drawing a face on a Frankenstein craft is a pumpkin face.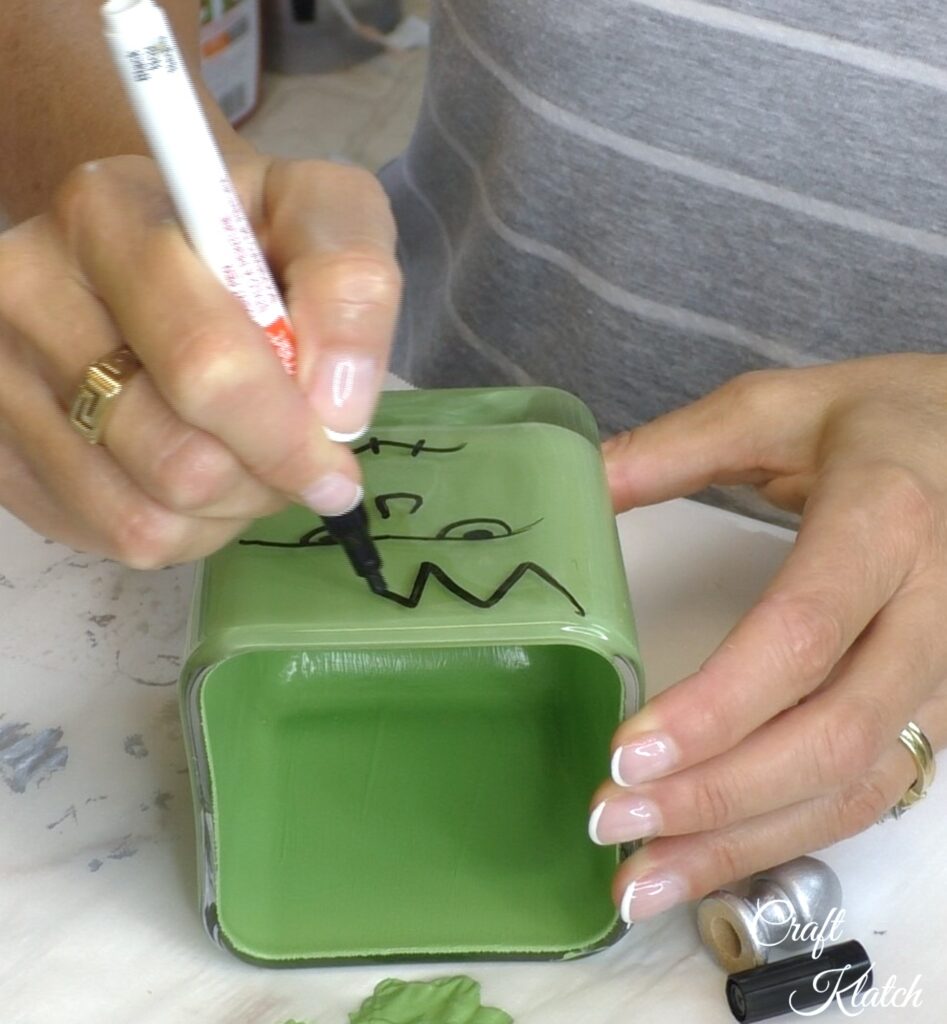 Step 5
Glue on the pegs with hot glue.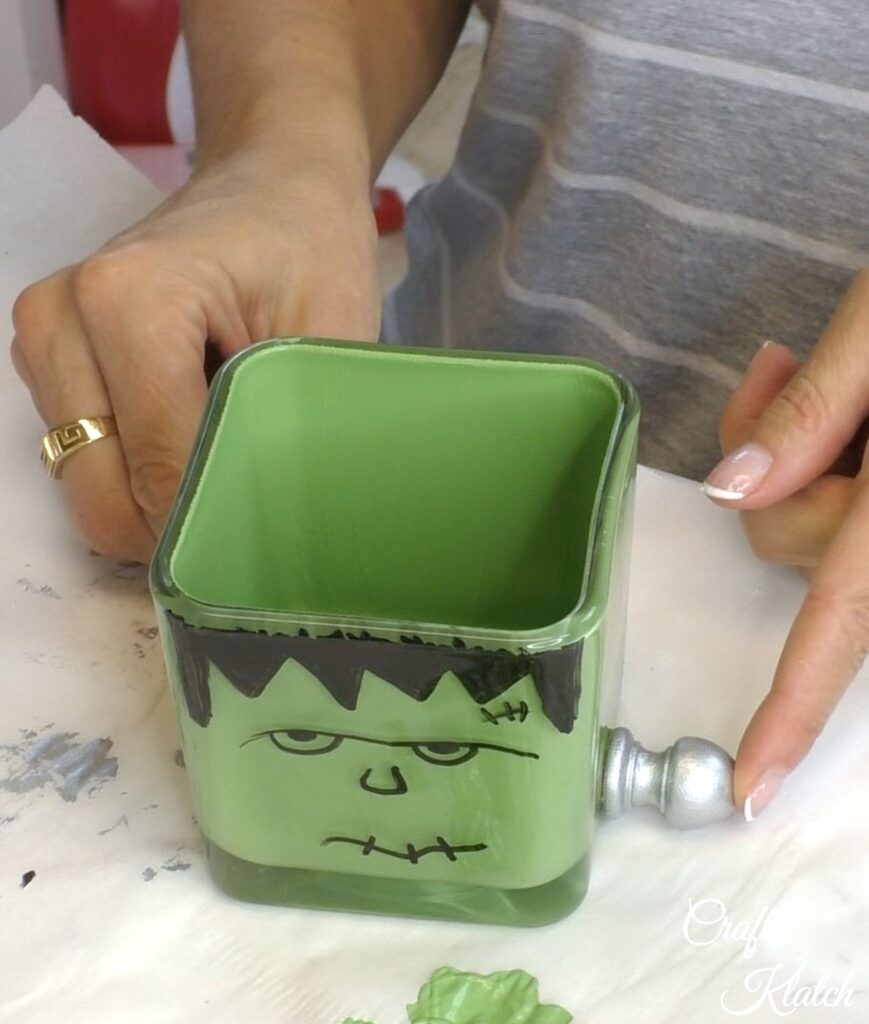 That's it!  Now you have a cute Frankenstein craft to add to your Halloween decor!
Have fun with it! I'd LOVE to see what you make! Be sure to share it over on my Craft Klatch Facebook Group! It's Free! ❤️
Frankenstein Crafts and Other Monsters
I love Frankenstein and all kinds of other creepy characters! Here are a few I believe you will enjoy!
Frankenstein Decorations!
If you love Frankenstein and want to incorporate him into more of your decor, be sure to check out these items you can buy!

Be sure to Share and PIN IT!
Thanks for stopping by! Remember: Life's too short not to shimmer, so grab your glue gun and your glitter!™ Stay safe!
Mona