To carve or not to carve. When I grew up, we definitely fell into the pumpkin decorating without carving category! We were strictly a painted pumpkin household. Probably because they would last longer or it was less of a mess for mom to clean up. I have several easy painted pumpkin ideas. Today, we are going to make a Frankenstein painted pumpkin!!!
If you like Frankenstein decorations, be sure to check out my Frankenstein Votive, Frankenstein Coaster, and my Monster Silhouette Coasters!
Supplies You Will Need
*This blog uses affiliate links. As an Amazon Associate I earn from qualifying purchases.
Frankenstein Painted Pumpkin Video Tutorial
Frankenstein Painted Pumpkin Directions
Step 1
Paint your pumpkin tree. I used Christmas green and it was dark, but was a good layer. Allow to dry.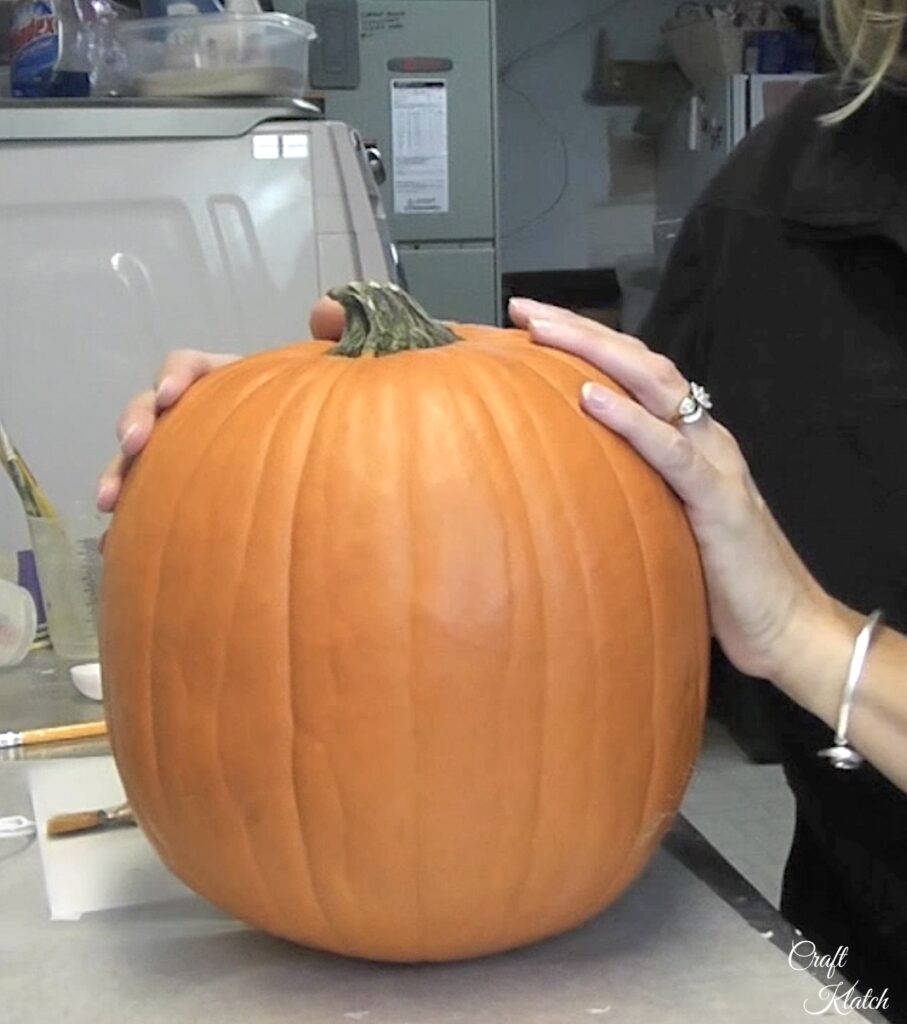 Step 2
Mix white and green together to get a better color for your Frankenstein painted pumpkin. Paint the whole pumpkin and allow it to dry.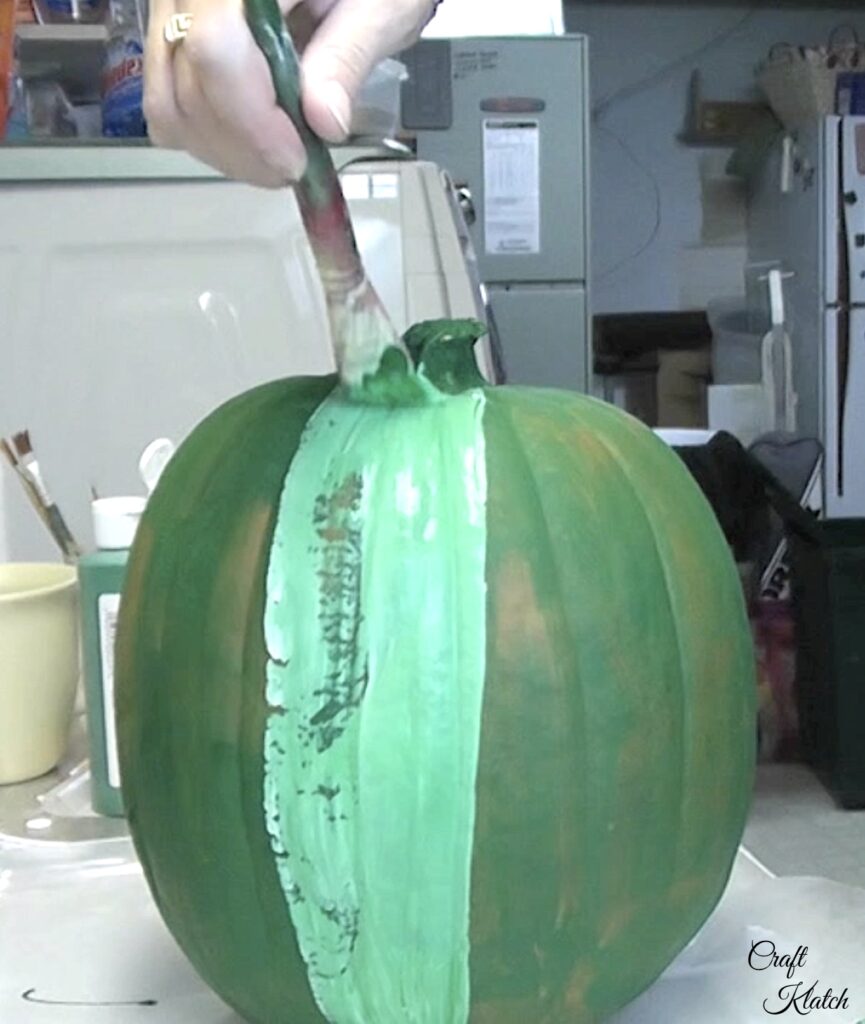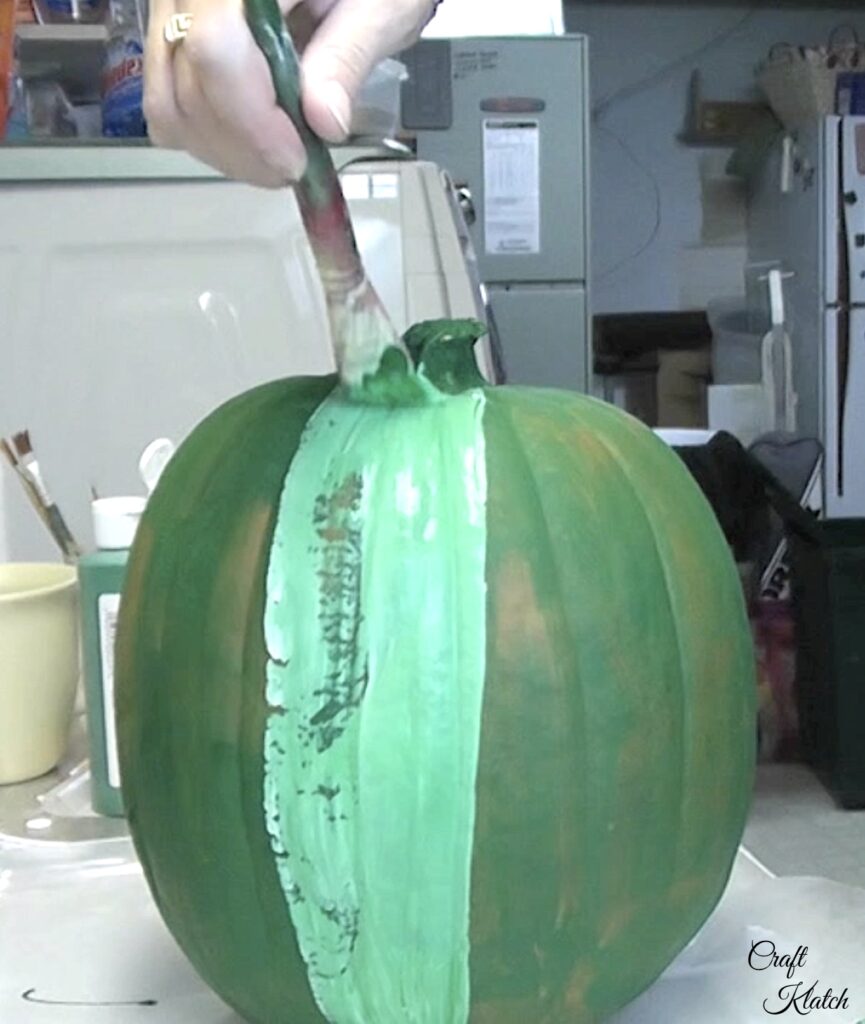 TIP: To speed up the drying between coats, use a hair dryer.
Step 3
Use a permanent marker to draw the Frankenstein hairline onto the painted pumpkin. Then, use black paint to fill it in.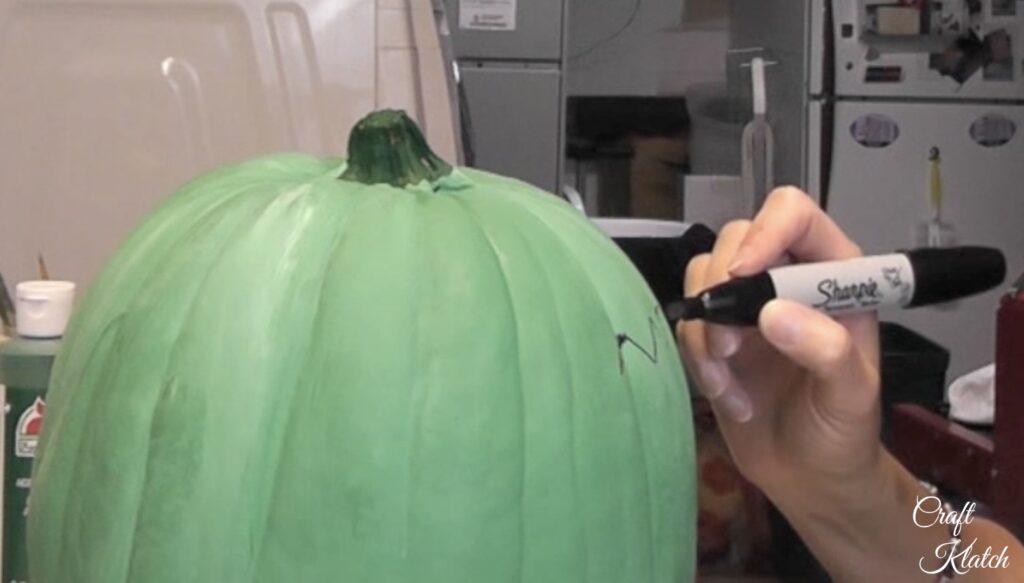 Step 4
Use a smaller brush to paint on the eyes, eyelids, the brow the scars and the mouth.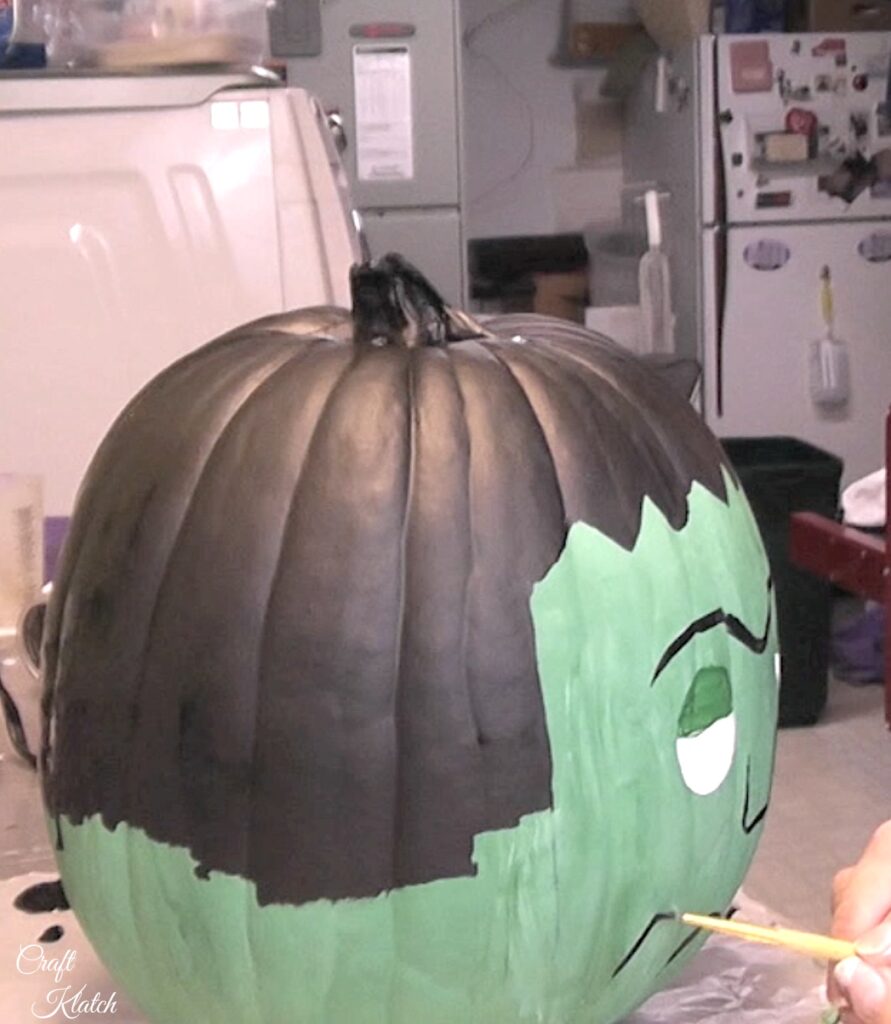 Step 4
Use polymer clay and shape a piece to the head of the bolt and another into the cylinder part of the bolt. You can bake it together using liquid polymer clay, or you can glue them together after the pieces have been baked and cooled.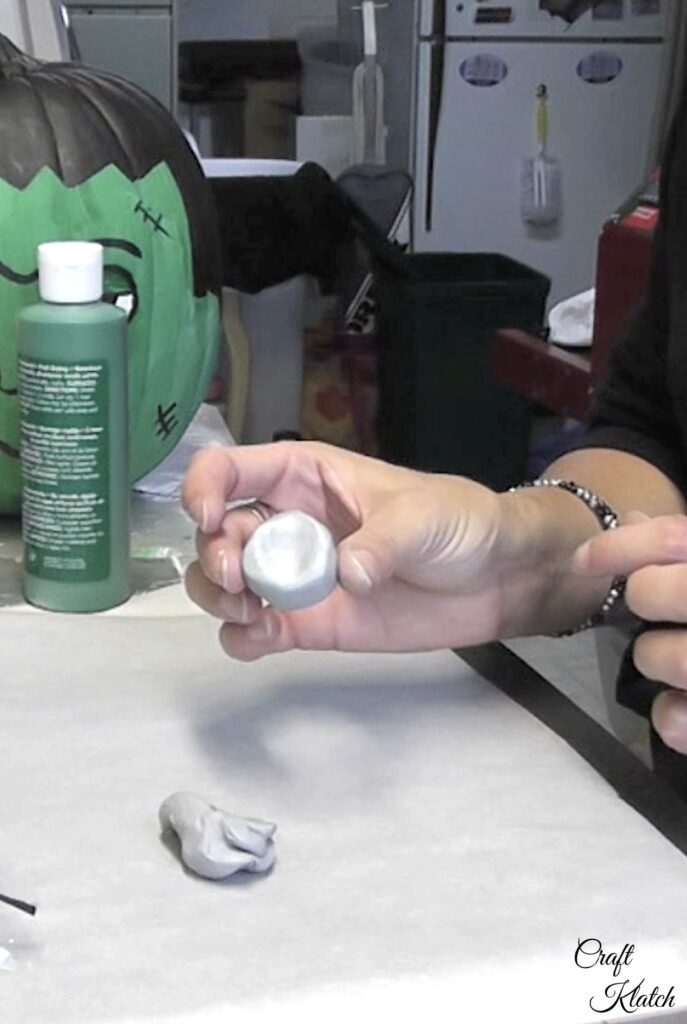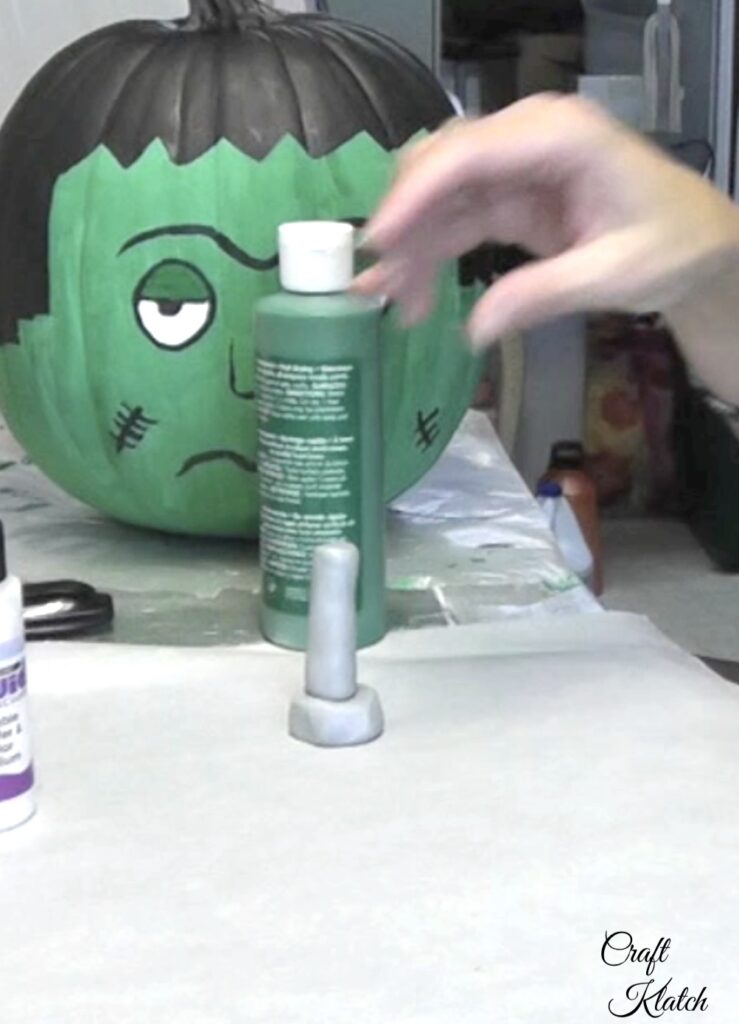 Step 5
Glue bolts on, or just place them under, so you can use them again for next year's Frankenstein painted pumpkin!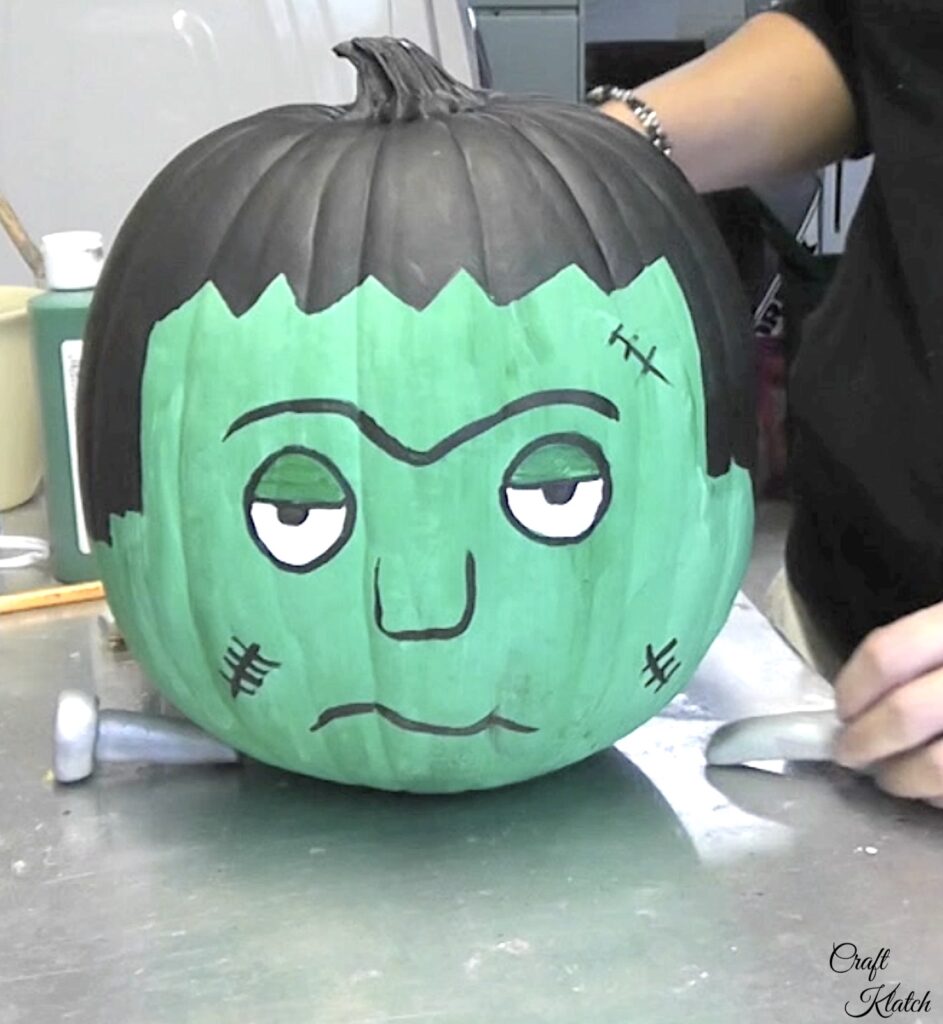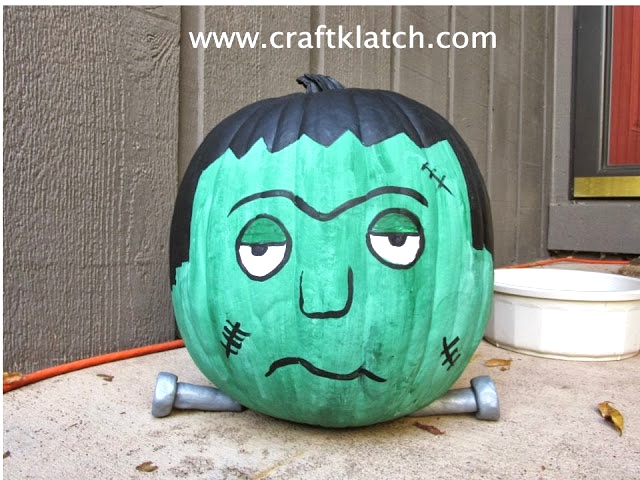 Have fun with it! I'd LOVE to see what you make! Be sure to share it over on my Craft Klatch Facebook Group! It's Free! ❤️
Remember to PIN IT for later!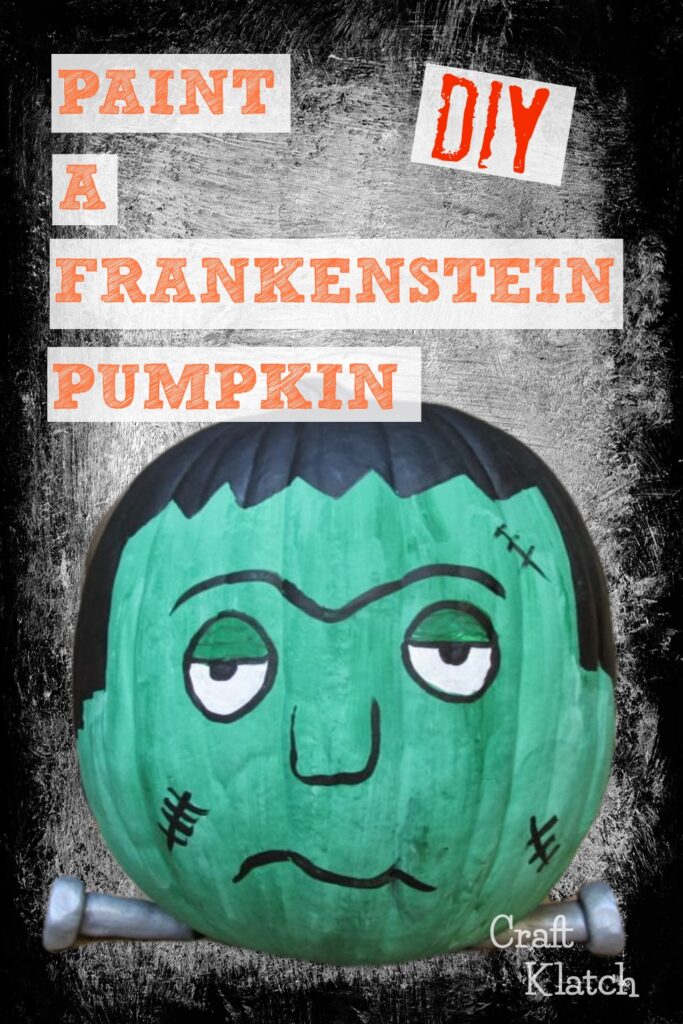 Easy Painted Pumpkin Ideas
If you are into the pumpkin decorating without carving, here are a bunch more that you are sure to love!
Frankenstein Decor
If you like Frankenstein and want to add some cool Halloween decorations to your collection, here are some fun ideas!

Thanks for stopping by! Remember: Life's too short not to shimmer, so grab your glue gun and your glitter!™
Mona