Our friend dropped off an old wine holder. It was just screaming for a wine holder makeover! I took it from 90's grapes to beachy fun! It's a great before and after!
I was lucky enough to have the old wine holder show up at my front door. If you don't have one, be sure to scour thrift stores and you will be sure to find something that works!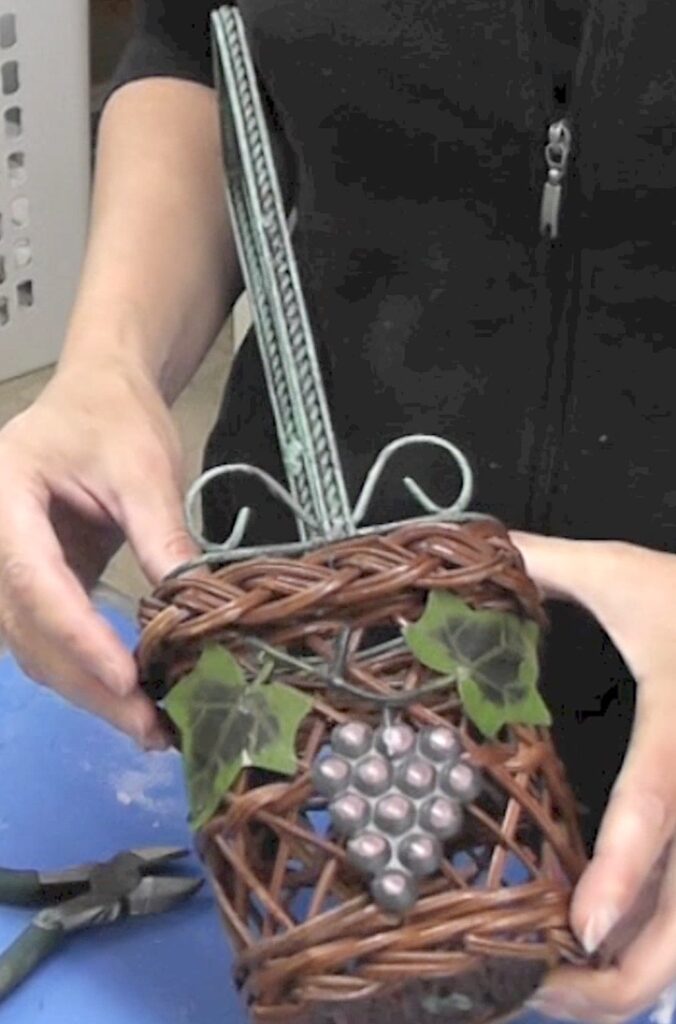 Supplies You Will Need For the Beach Wine Holder Makeover
*This blog uses affiliate links. As an Amazon Associate I earn from qualifying purchases.
Beachy Wine Holder Makeover Video Tutorial
Beachy Wine Holder Makeover Directions
Step 1
Remove the grapes and leaves off of the basket. In this case, the handle came off too. Then, clean it and dry it.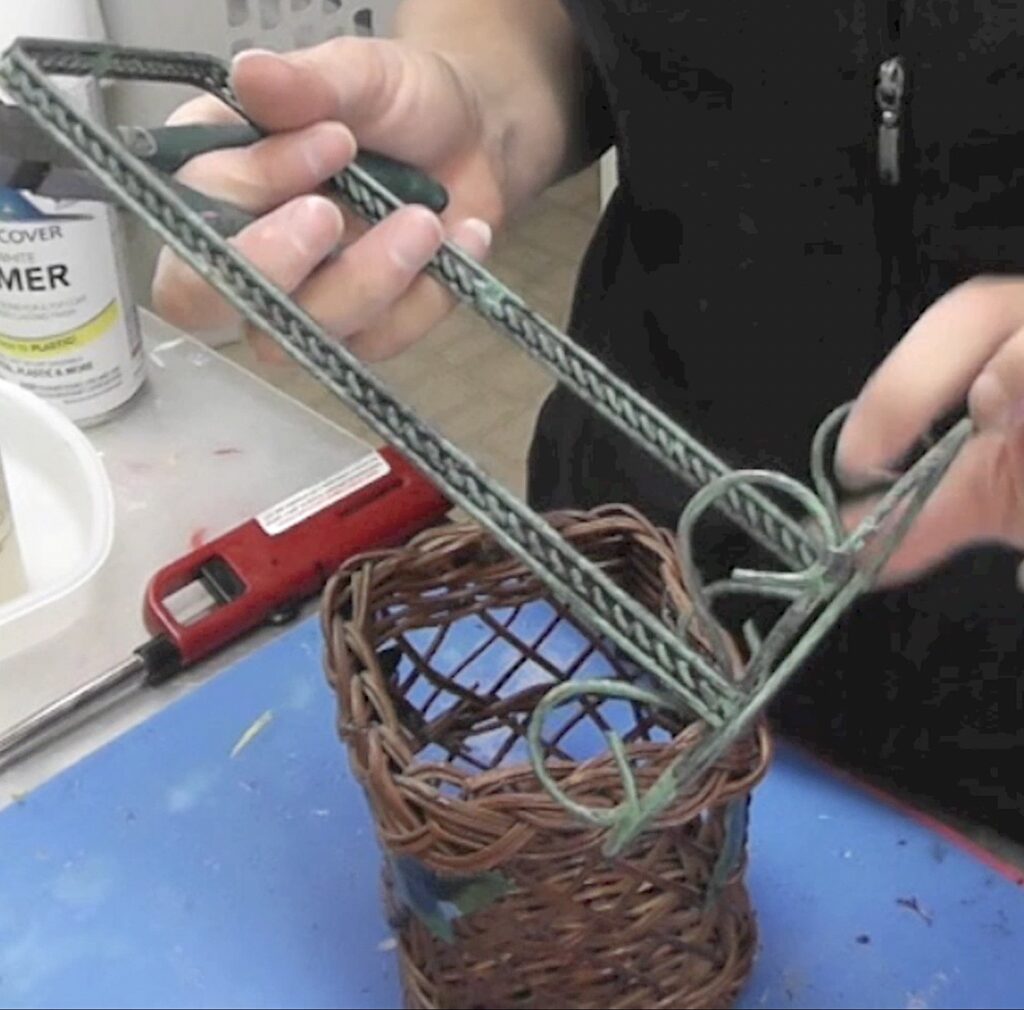 Step 2
Prime the entire piece.
Step 3
Using a paint brush, load half of the brush with parchment paper and half with gray. Use both colors on one brush to streak the basket.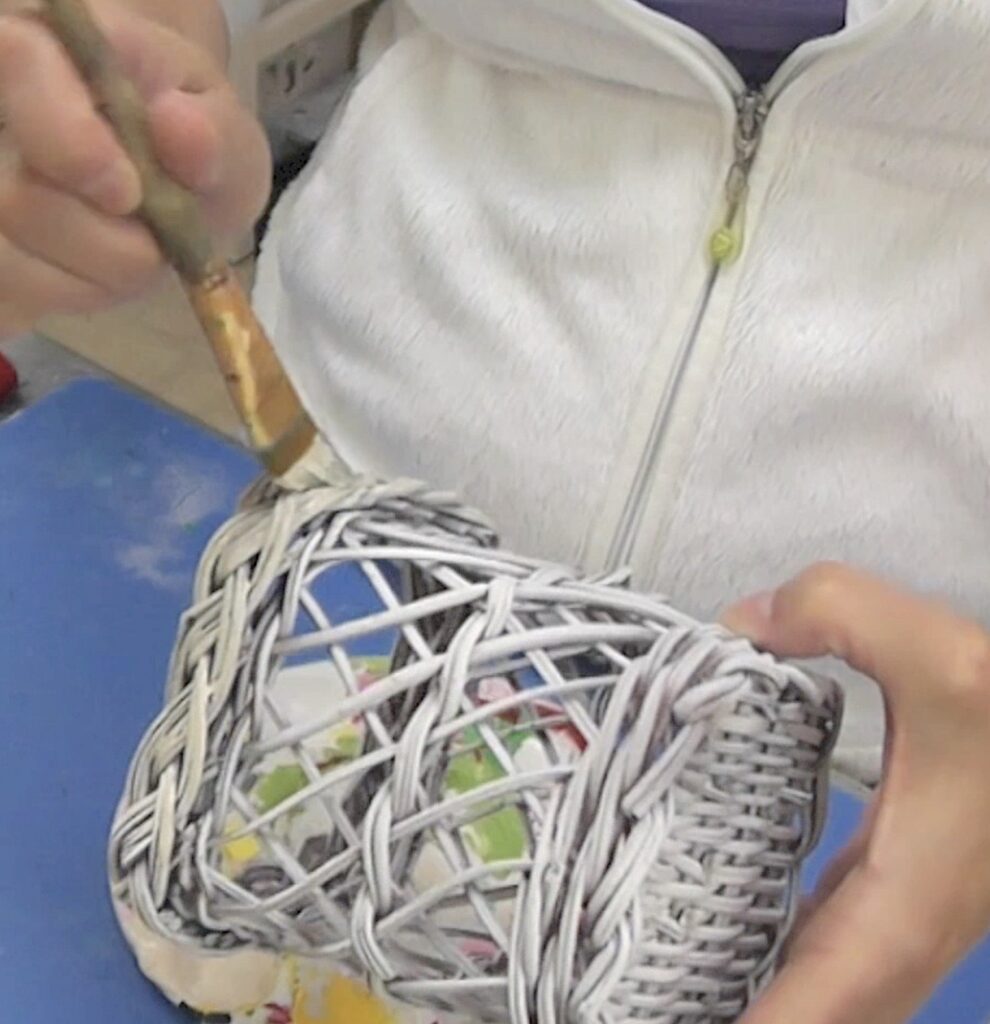 Step 4
Do the same on the handle, but use mostly gray. I did a blue accent on the rope portion of the handle. It's subtle and just ties in the blue from the dragonfly.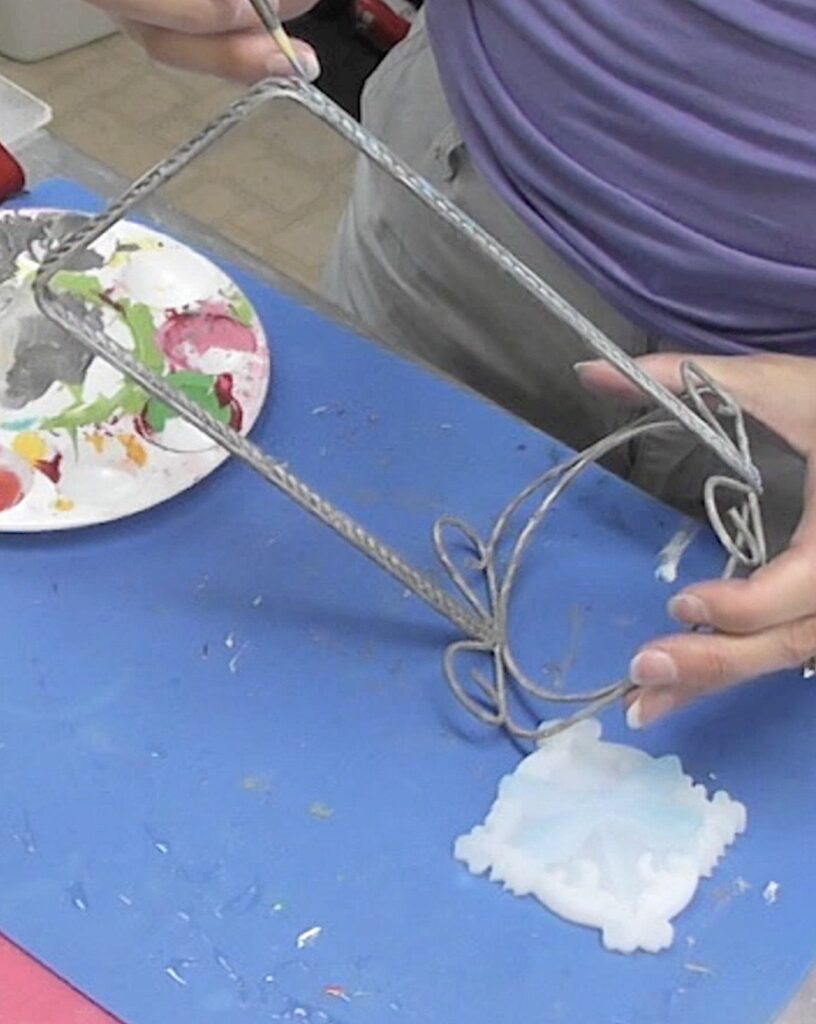 Step 5
Allow to dry, then wire back together.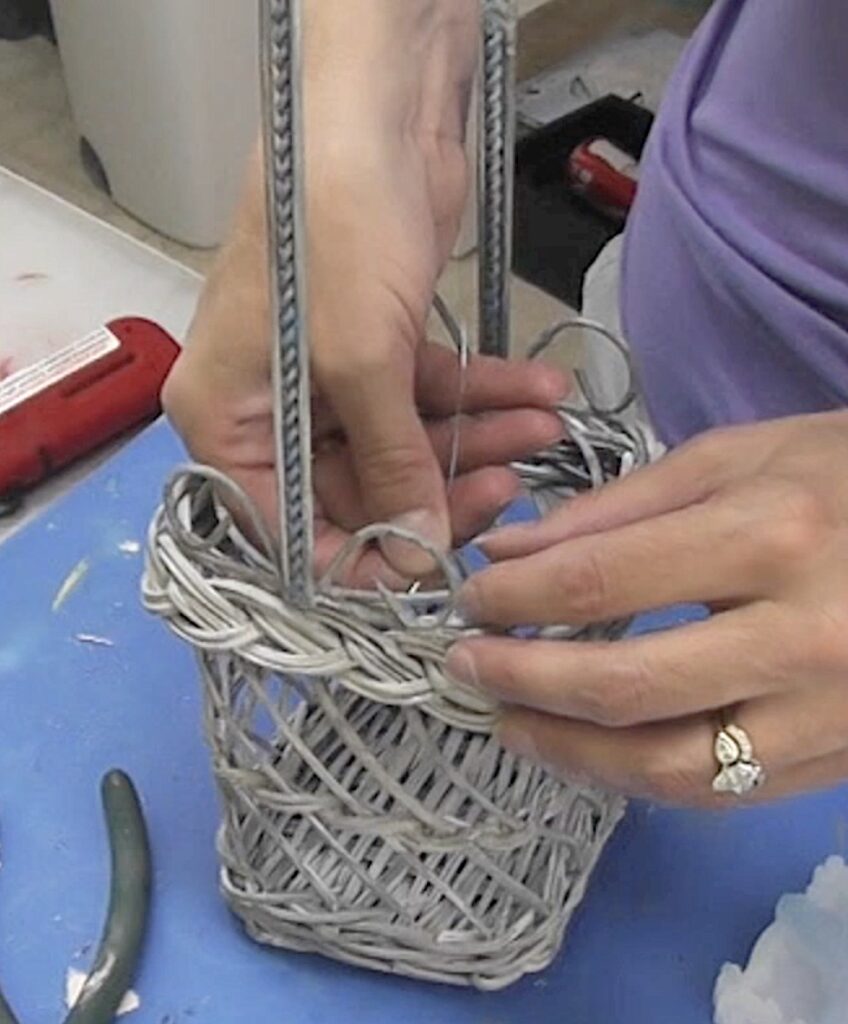 Step 6
Use a combination of hot glue and a Weldbond or The Ultimate glue to attach the faux sea glass dragonfly piece.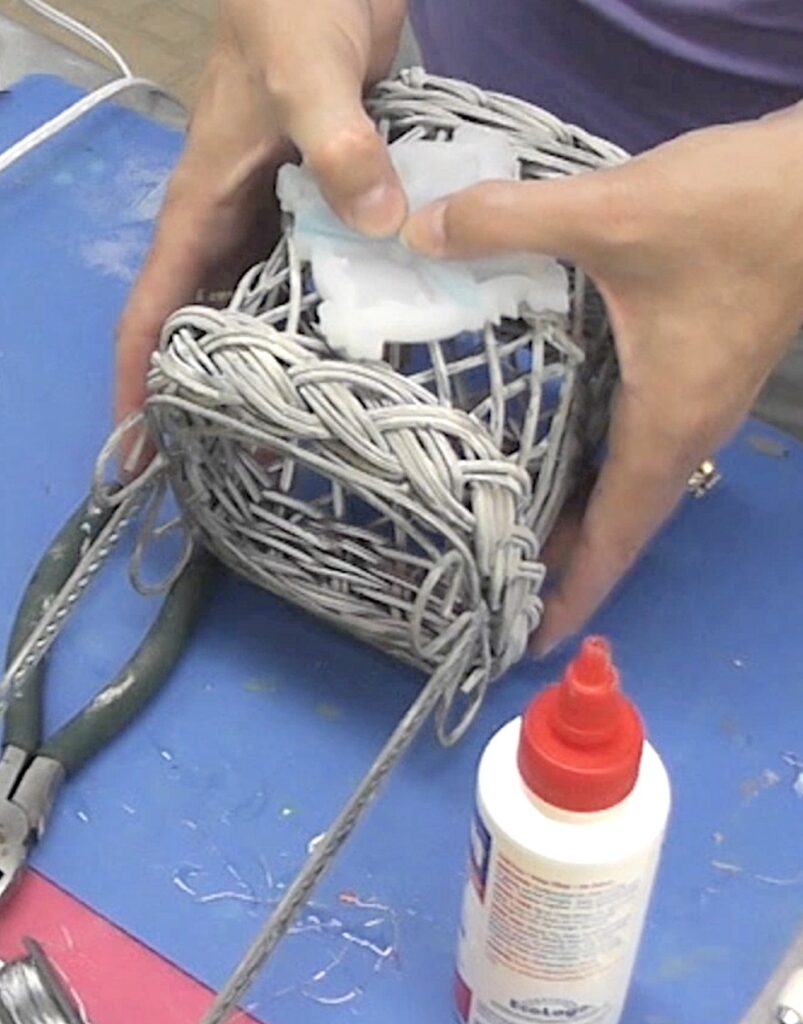 Be sure to CLICK HERE to see how to make the Faux Sea Glass Dragonfly!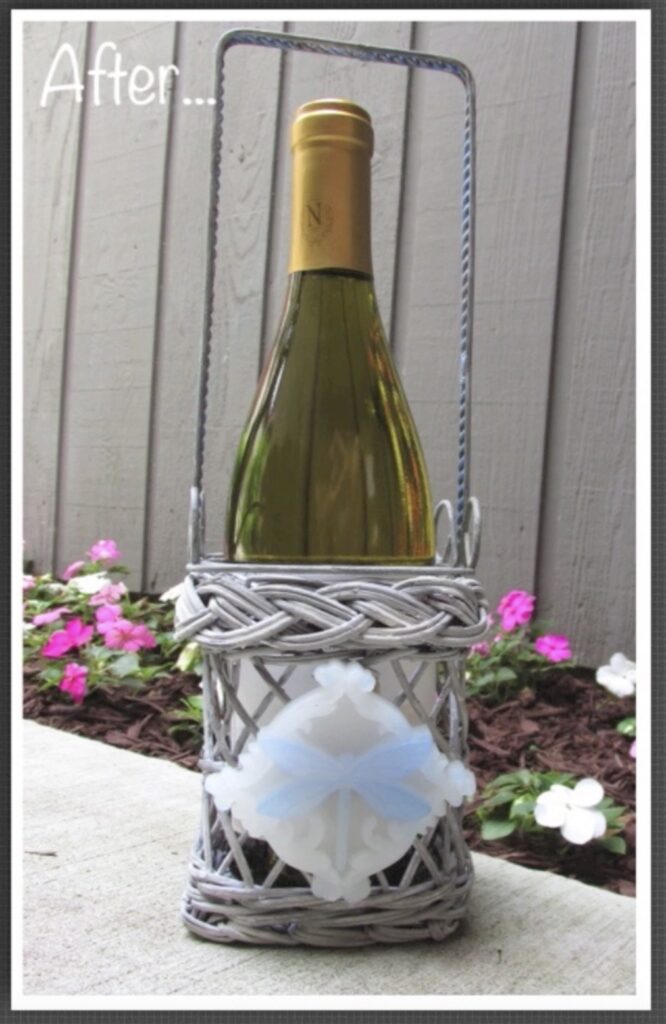 That's it! Now you have a perfect hostess gift!
Have fun with it! I'd LOVE to see what you make! Be sure to share it over on my Craft Klatch Facebook Group! It's Free! ❤️
If You Enjoy Before and After Projects, Wine, and Beachy Decor…
I have a bunch of Garbage to Gorgeous® projects that are fun before and afters! I'm sure you will enjoy them! I also have wine and beach decor your are sure to love!
If You Like Wine Holders…
If you enjoy unique wine holders, you are going to love these!

Thanks for stopping by! Remember: Life's too short not to shimmer, so grab your glue gun and your glitter!™ Stay safe!
Mona
Be sure to PIN IT for later!