If you are looking for ideas for office decor, you can create stunning home decor items using dollar store items! For example, this colorful, eye-catching, and just plain fun paper clip coaster.
Ideas for Office Decor
You don't need to look far and wide for ideas to decorate your office. I have made similar coasters that are perfect for a splash of color, like my Rubber Band Coaster and the Push Pin Coaster!
Of course, you can add fun office lighting by making your own. You can do a Gumball Lamp for a fun look or a Golf Ball Lamp for a more traditional lamp.
You can also do a furniture makeover to make your office your own, like my Glam Resin Table or a simple accent Chair Makeover!
Most important, when you are thinking of ideas for office decor, think of repurposing items to help keep you organized, like my Candle Jar Makeover! Fun and functional!
Quickie Paper Clip Coaster Video
Here is the quick video for the paper clip coaster. You can find the full video, which offers more details at the end of this post.
Supplies You will need
*This blog uses affiliate links. As an Amazon Associate I earn from qualifying purchases.
Resin
When deciding on which resin to use for your coasters, you need to keep in mind whether you want it just for cold cups or for hot ones as well.
If only for cold drinks, you can be flexible and use whatever brand you like:
If you want it to work for both hot and cold drinks, you need to look for a heat-resistant resin, like these:

FX Poxy

~ According to the manufacturer, this one is heat resistant to 500° F.
Directions for Paper Clip Coaster
Step 1
Find some colorful and inexpensive paper clips. Check your local dollar store.
Step 2
Mix two ounces or resin, according to the package directions. Add some paper clips.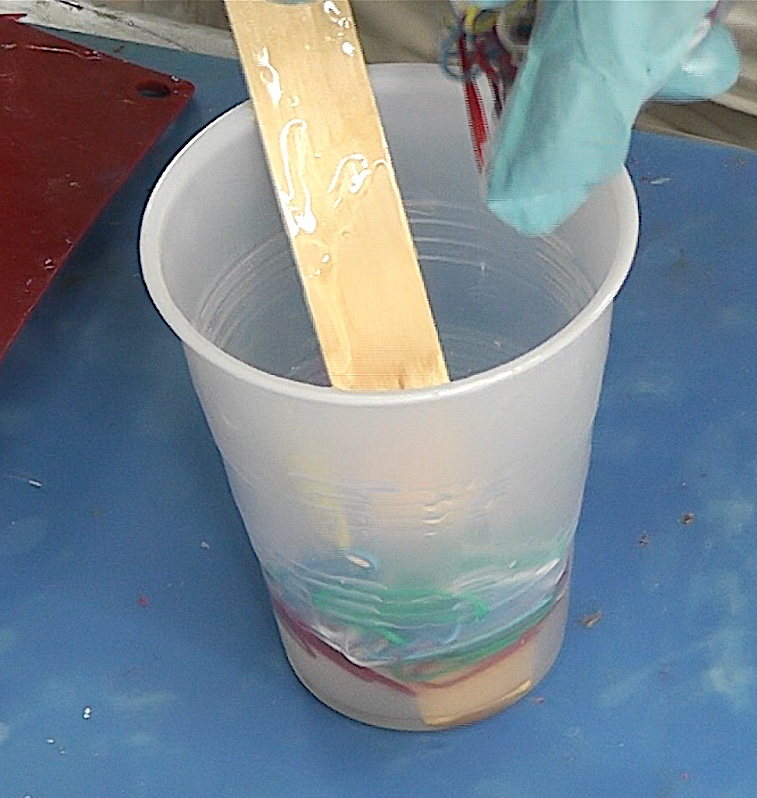 Step 3
Mix the resin and paper clips until the paper clips are covered.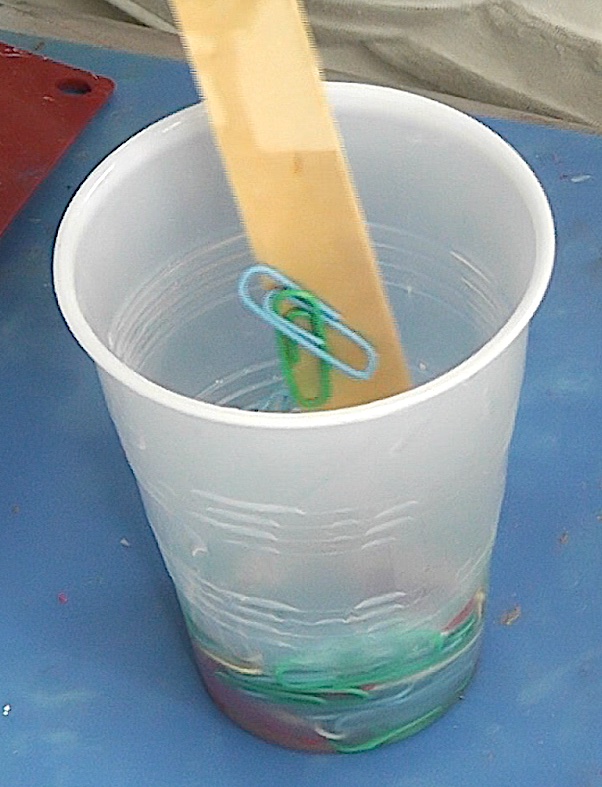 Step 4
Pour the covered paper clips and resin into the coaster mold.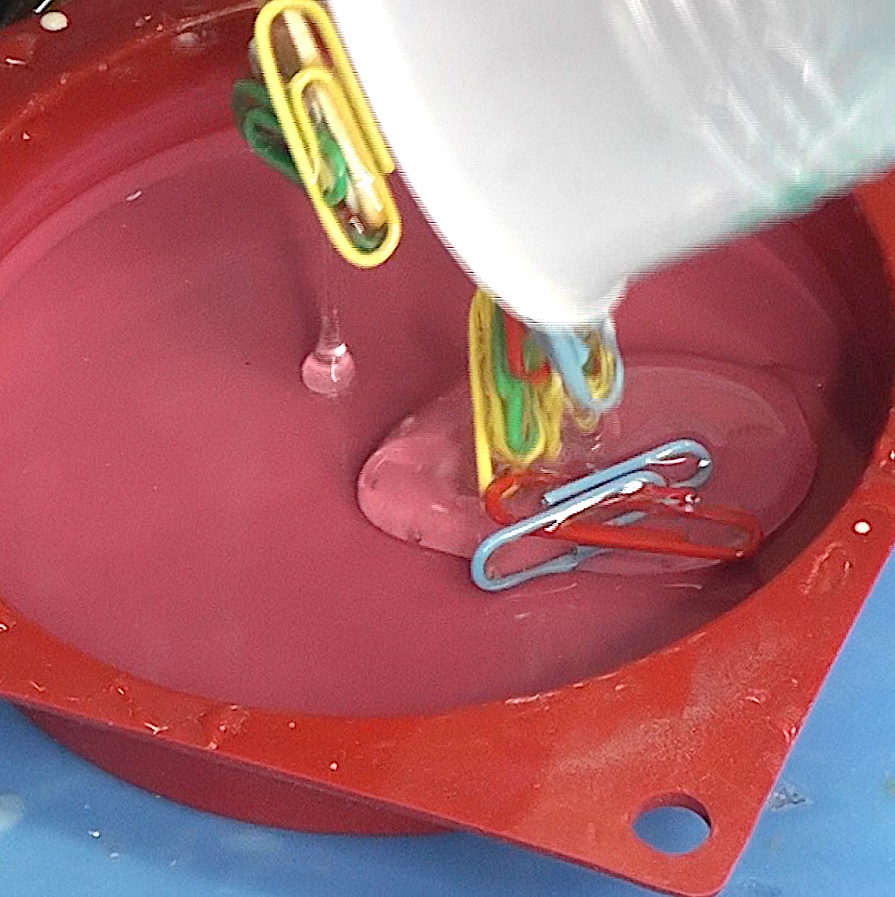 Step 5
Spread the paper clips around with your stir stick.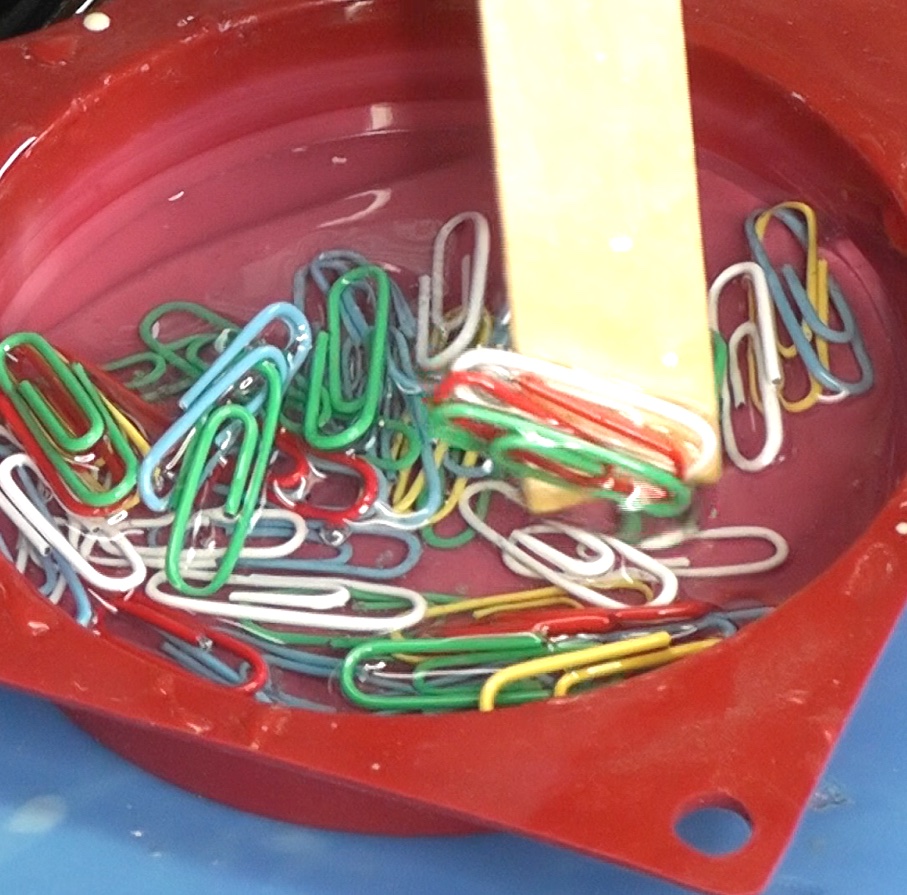 Step 6
Pop bubbles with your lighter and let it cure a minimum of 12 hours, before removing from the mold.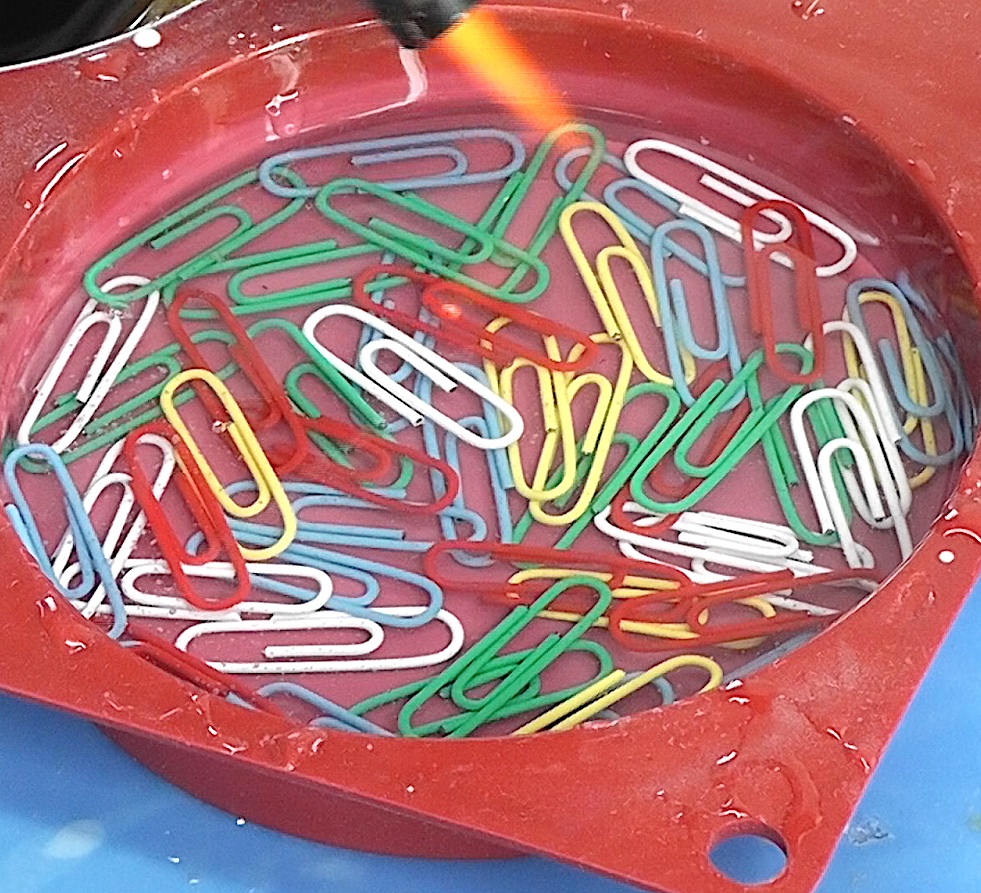 Then, you end up with this beautiful paper clip coaster!
Have fun with it! I'd LOVE to see what you make! Be sure to share it over on my Craft Klatch Facebook Group! It's Free! ❤️
Other Fun Ideas for Office Decor Using Paper Clips
If you don't have time to make a coaster, but love the idea of using paper clips. Check out these amazing paper clip items you can buy!

That's it!  Easy peasy!  Thanks for stopping by!  Remember:  Life's too short not to shimmer, so grab your glue gun and your glitter!™  Stay safe!
Mona
Full Paper Clip Coaster Video
Be sure to PIN IT for later!