Have you ever come across a front step trip hazard? Like you just don't see and everyone else keeps tripping too? I have a solution…it's called Oracal vinyl.
Stop falling down!
My sister and family just moved into a new home. We noticed everyone kept tripping on the front step leading to the walk.
(FYI: Not sponsored…I just love it!)
That's not good!
You can get a neon yellow and black WATCH YOUR STEP sticker and put that on the concrete…
…it works…
*This blog uses affiliate links. As an Amazon Associate I earn from qualifying purchases.

...but that's not very pretty!
We started thinking…
…there MUST be a better solution.
After a little brainstorming and a trip to the craft store…we knew what we were going to do!
It has to be attention grabbing enough without being in your face obnoxious.
She has the coolest flamingo planters in her front yard, so a flamingo theme was a no brainer!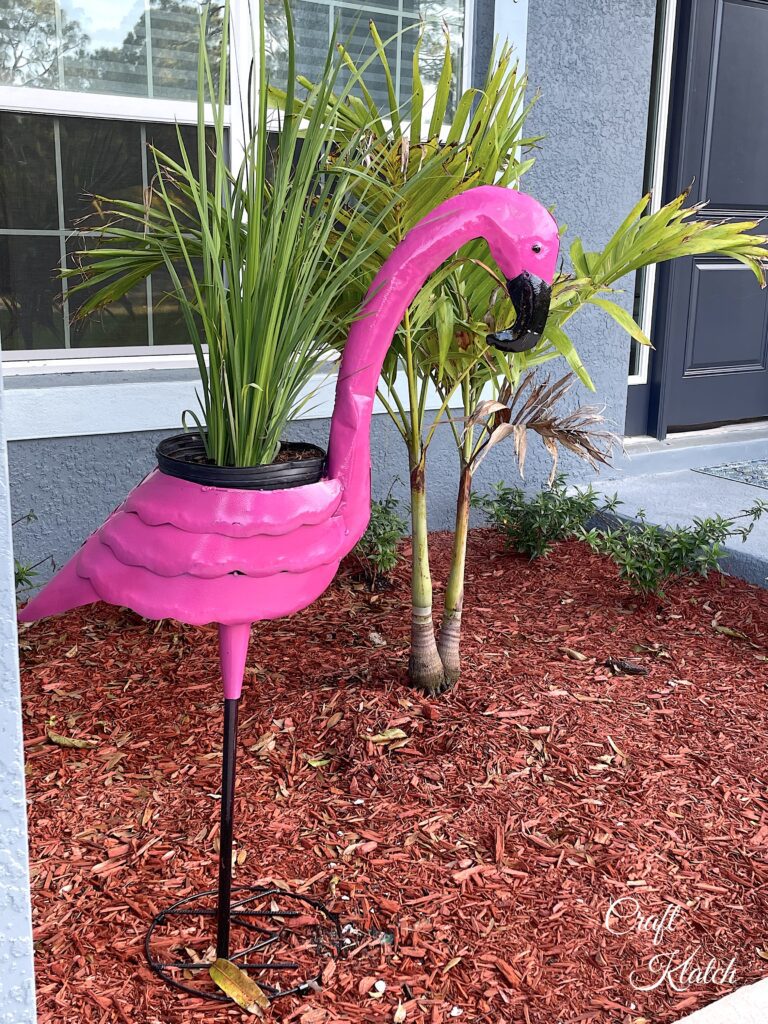 Front Step Trip Hazard Fix Materials
We bought two different color pinks and a sheet of yellow permanent Oracal vinyl and I broke out my Cricut!
Oracal Vinyl Front Step Fix Instructions
Step 1
I found flamingo and sun images and put them into the Cricut Design Space and cut them out.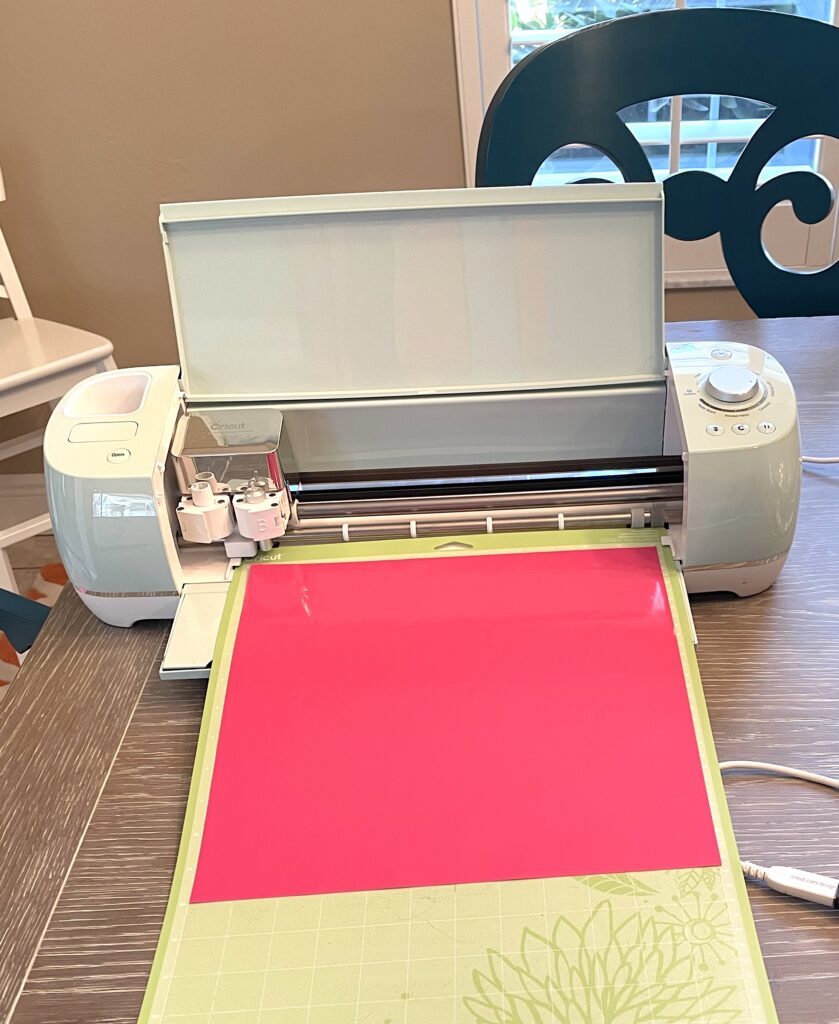 Step 2
Then, I removed the excess vinyl. I cut out the individual pieces and put transfer tape on all of them.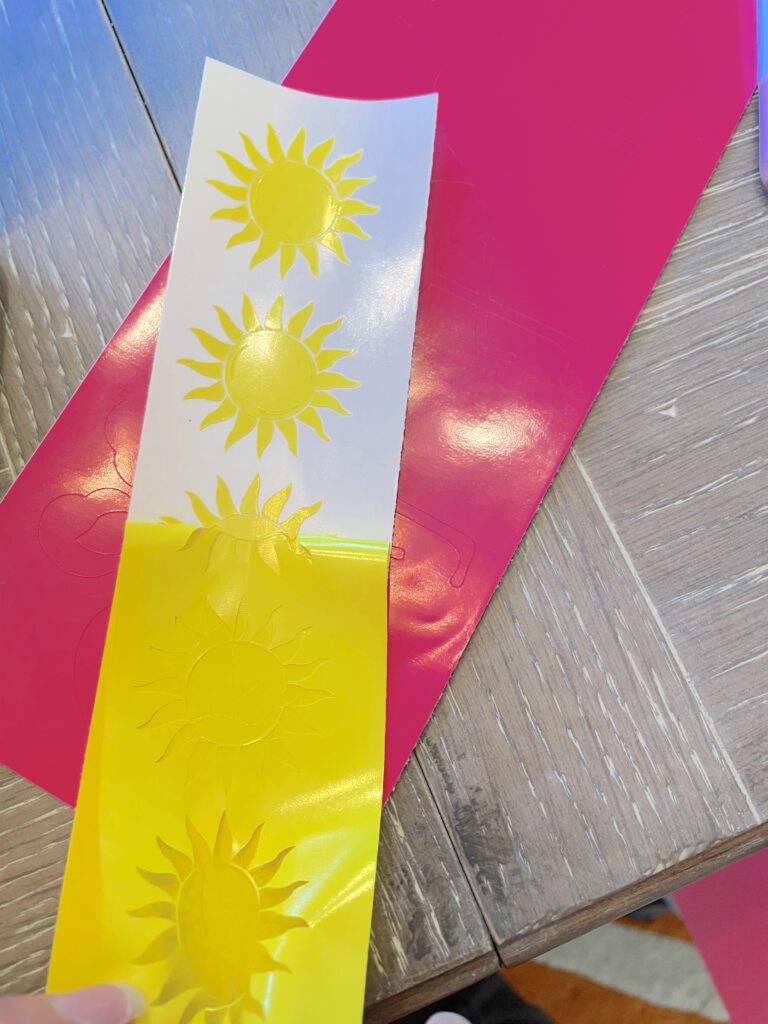 Then, I drove over to Tina and Dave's house and we went to work!
Step 3
We measured for the front step trip fix with the Oracal vinyl to make sure we had the spacing right.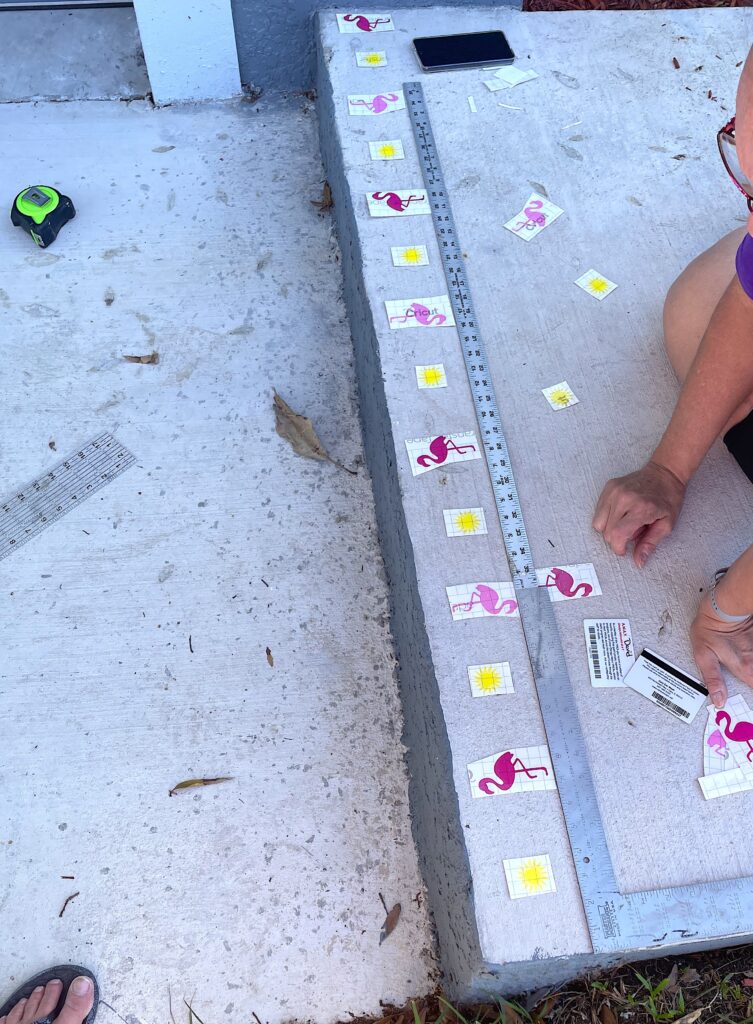 Step 4
After peeling off the back of the transfer tape we placed them and burnished them onto the concrete.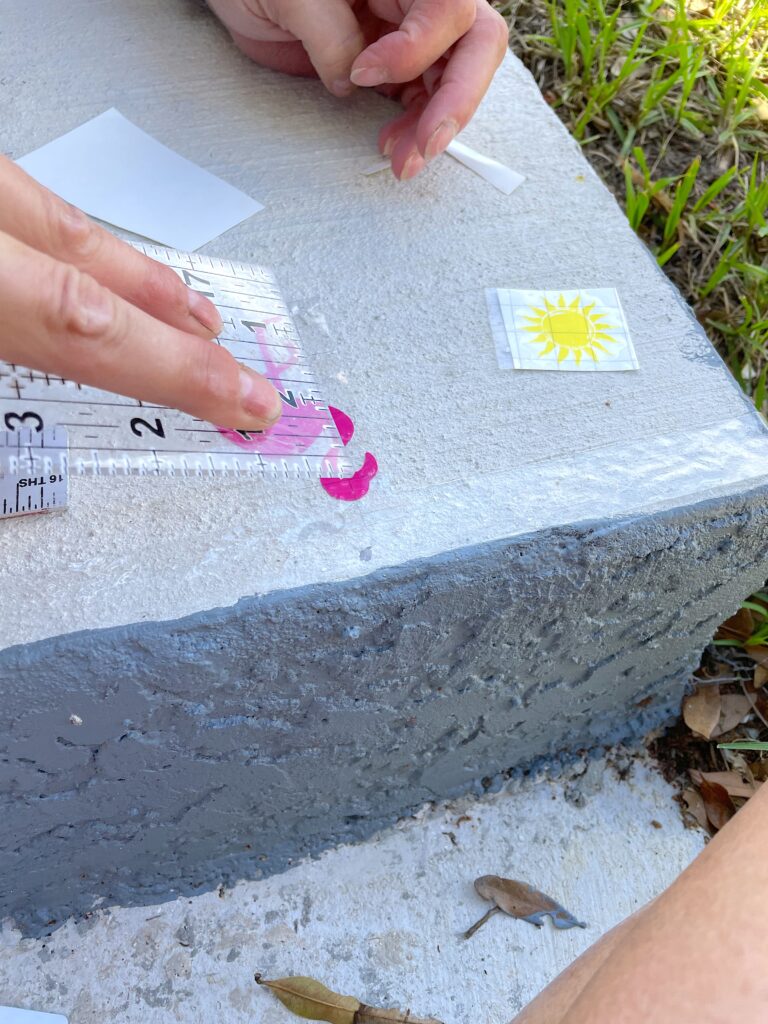 Step 6
Then, Tina carefully removed the transfer tape from the suns and the flamingos.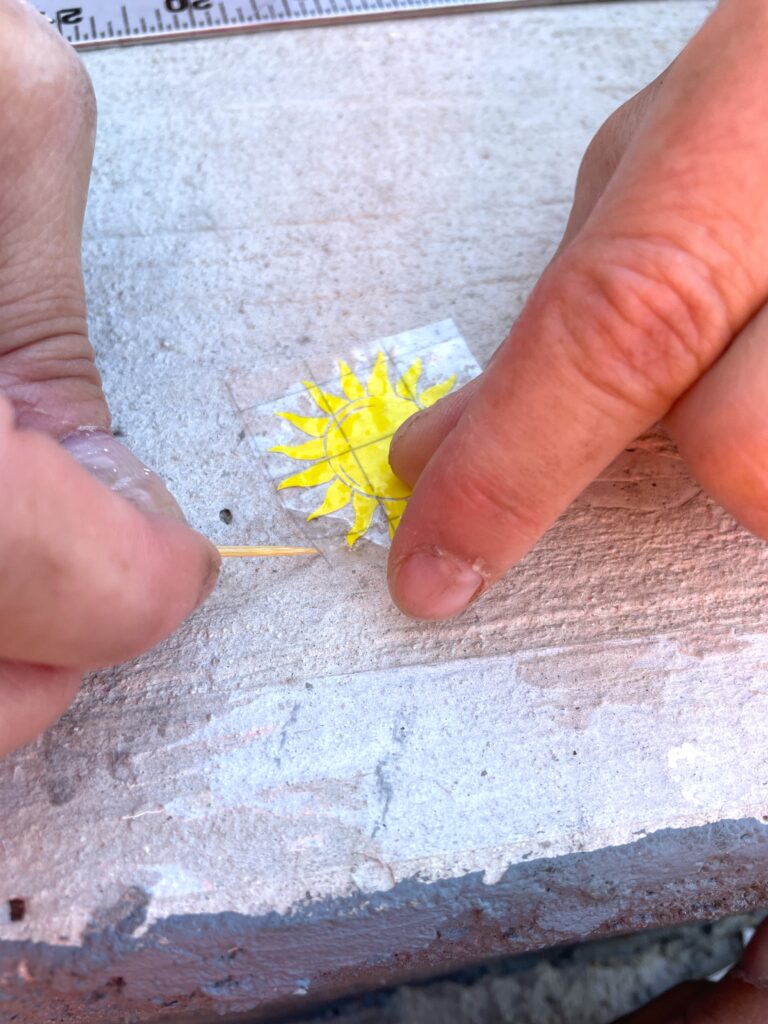 Be sure to follow me on

Instagram

!
Enough color to get your attention without being in your face!
Decorative and functional!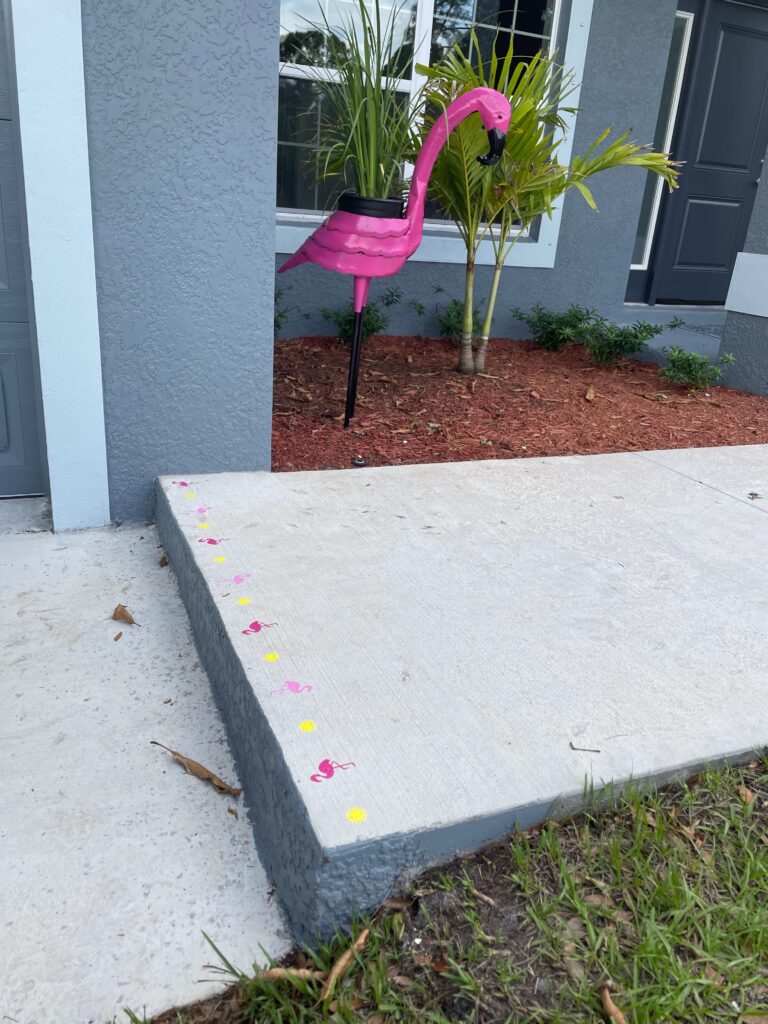 They have made it through weeks and weeks of burning sun and consistent over 90 degree weather, lots of rain, and so far a tropical storm!
They have not peeled and they have not faded! And nobody has tripped on the front step since!
(Knock on wood!)
I call that a win!
The Oracal vinyl comes in all kinds of colors! I snuck a bigfoot, in bright orange, in the wheel well of my sister's car.
When she found it, she loved it!
It's been there for a couple of years, surviving northern salt and snow!
Other Fun Projects
If you want other fun projects, I have a few that you might really enjoy!
Thanks for stopping by!
Remember: Life's too short not to shimmer, so grab your glue gun and your glitter!™ Stay safe!
Mona