Today is the day we tackle the kitchen table refinish! You can restore a damaged piece of furniture instead of replacing it!
I'm redoing my parent's kitchen table which has a farmhouse style.
The top had gotten stripped and beat up by years of use. Mom was ready to unload it, but I said…
…STOP!
I can totally fix it.
The only problem was the top, which is the easiest part to refinish!
Video to Refinish a Table
Here is a quick video tutorial, so you can see exactly how I did it.
Supplies You Will Need to Refinish a Table
*This blog uses affiliate links. As an Amazon Associate I earn from qualifying purchases.
The Kitchen Table Refinish BEFORE
Here is the table, which was not in bad condition but the top needed help.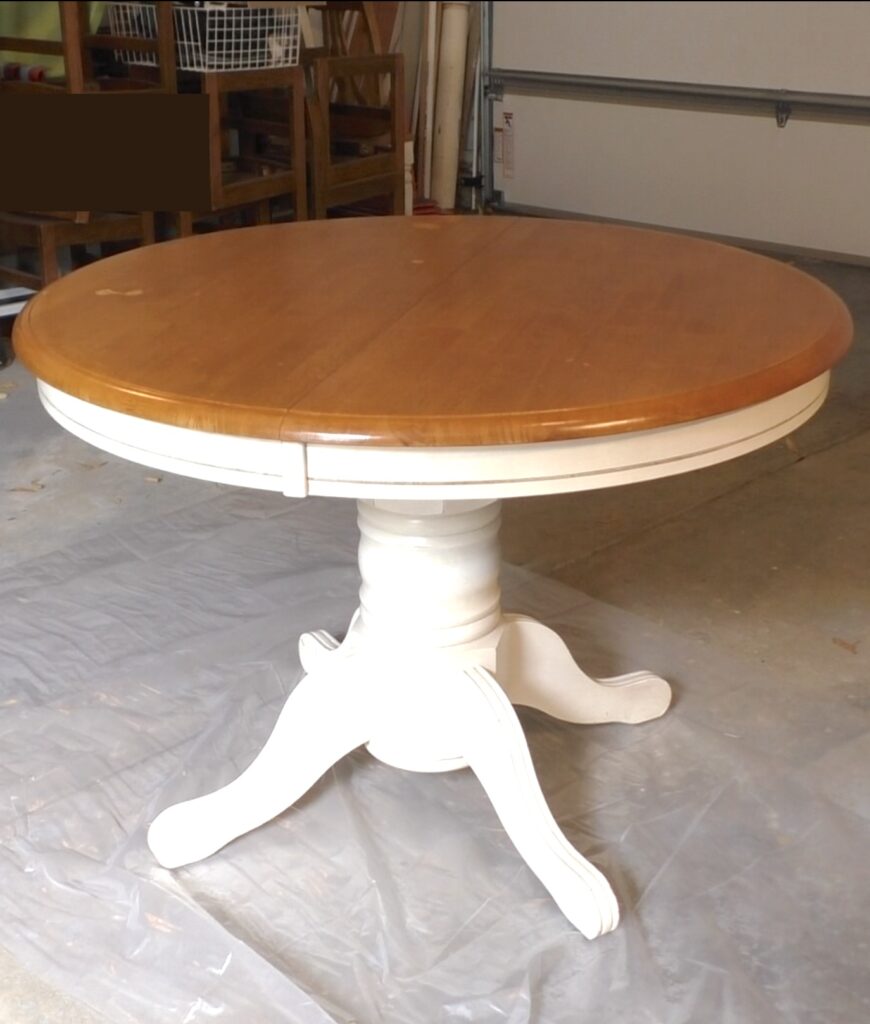 There were scratches and stripped spots.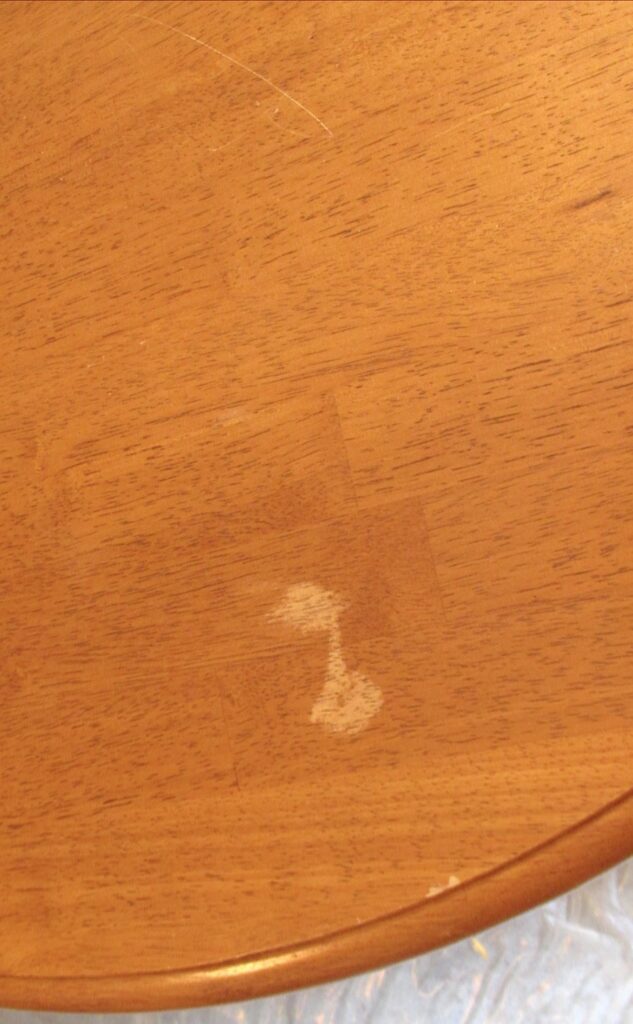 Kitchen Table Refinish Directions
Step 1
I wrapped the table to protect the other areas. The only part that was damaged was the top, so there was no reason to strip the rest of the table.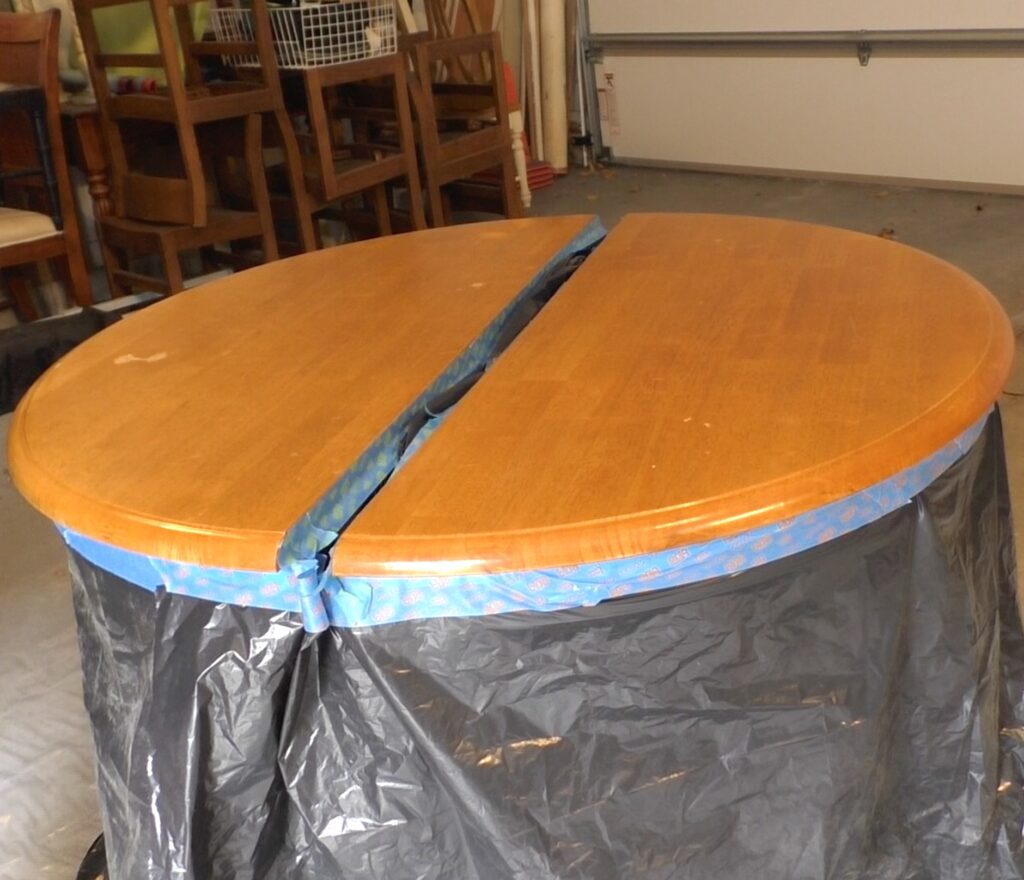 Step 2
I wanted to start with a clean slate for this kitchen table refinish, so I brushed on the stripper.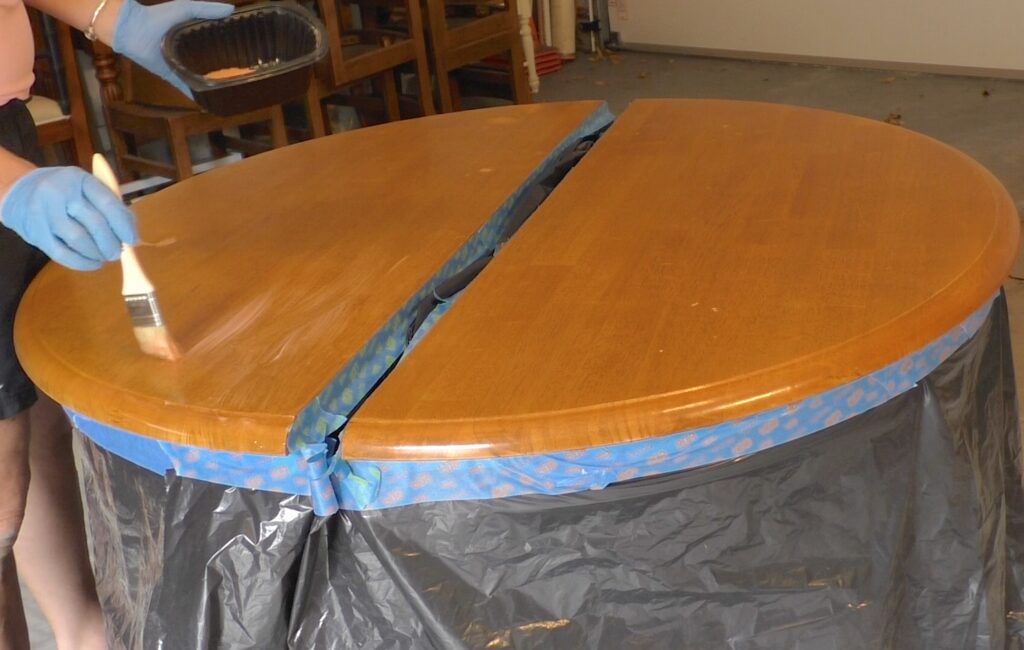 Step 3
After it sat long enough, I began to scrape the finish off.
The stripper I used just liquified the finish and makes the removal messy but easy.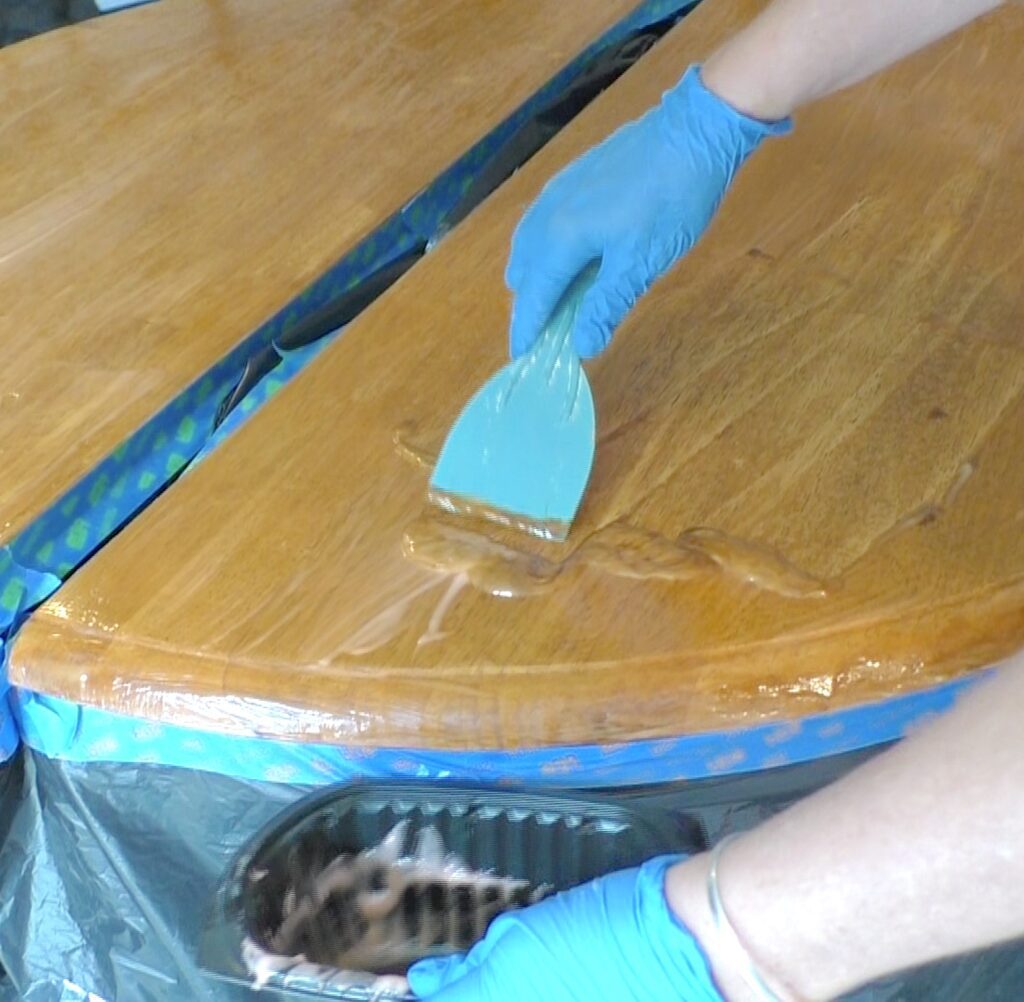 Step 4
Once I scraped off the finish, I wiped it and washed it. It's always good to have a nice clean base before you stain a wood table.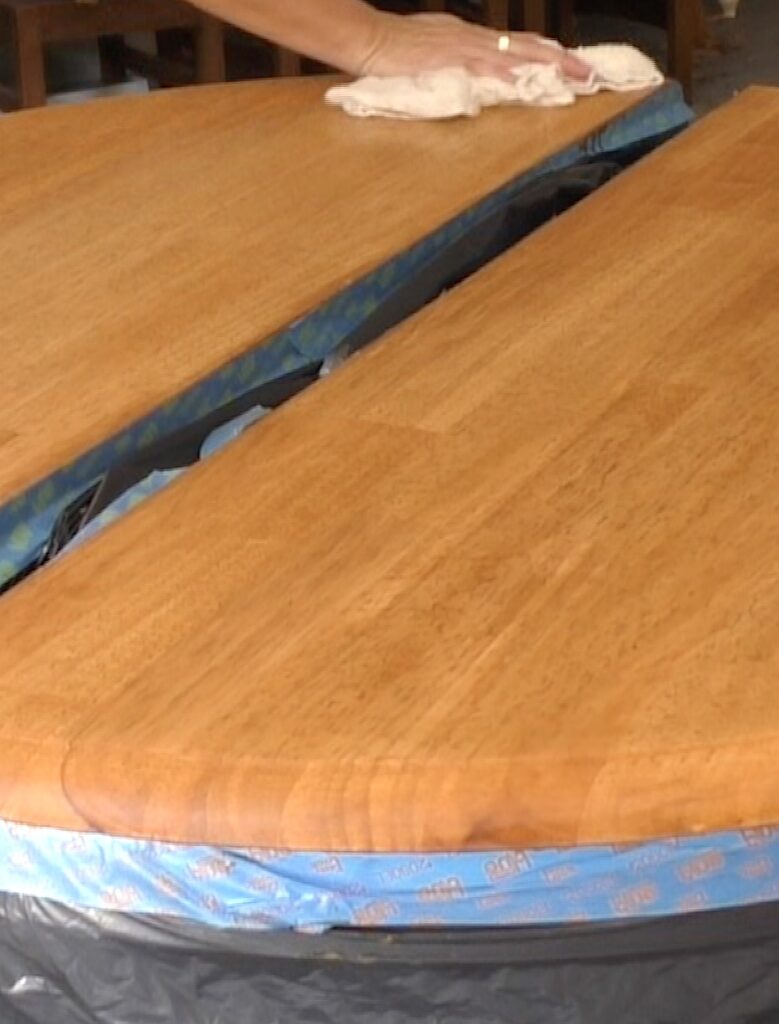 Step 5
Then, I stained the top.
Remember to always follow the directions of the stain you are using. If it says to sand between coats, be sure to do that.
Some stains have the protective coat already built in. If your does not, be sure to follow up with a good clear coat.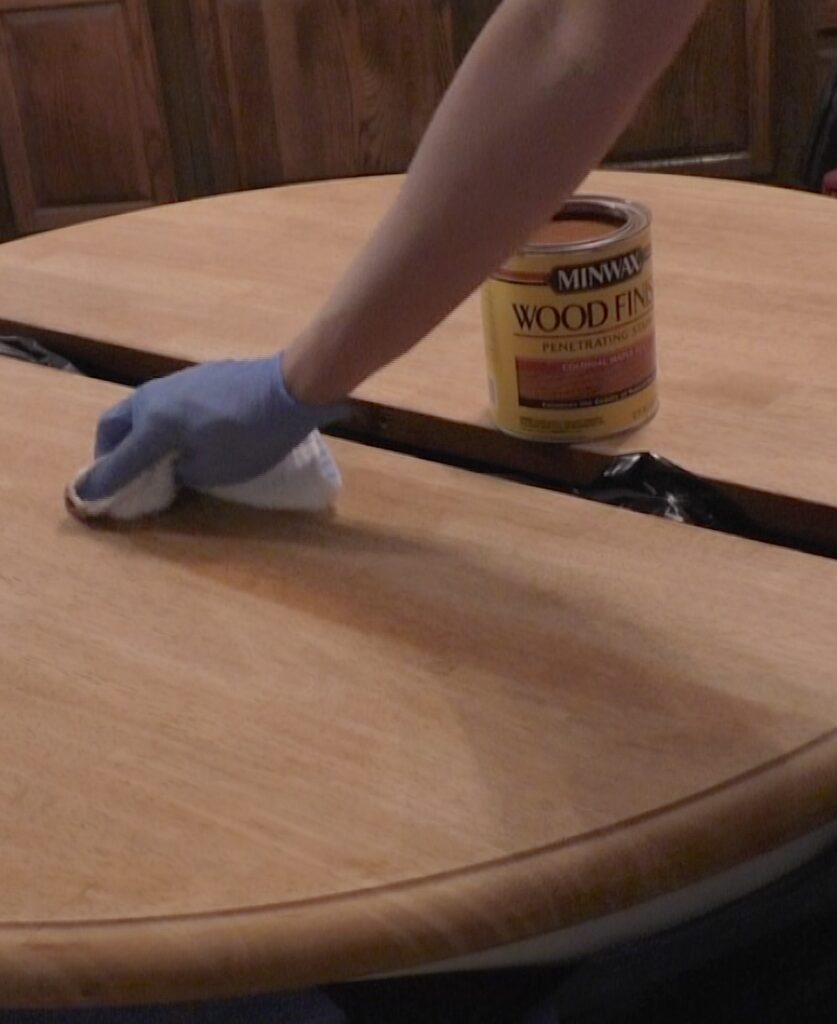 Here it is all finished! Like it was never scratched or damaged!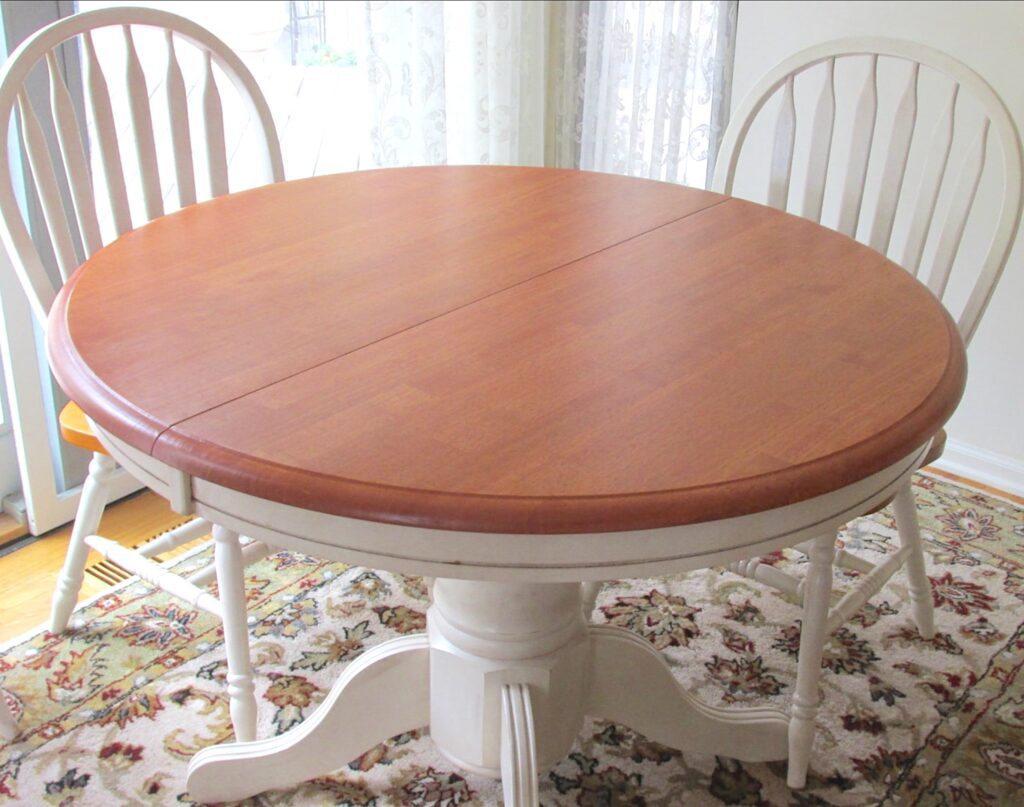 Whether doing a farmhouse table style or any other from rustic to formal, they have stain colors and finishes for all your needs!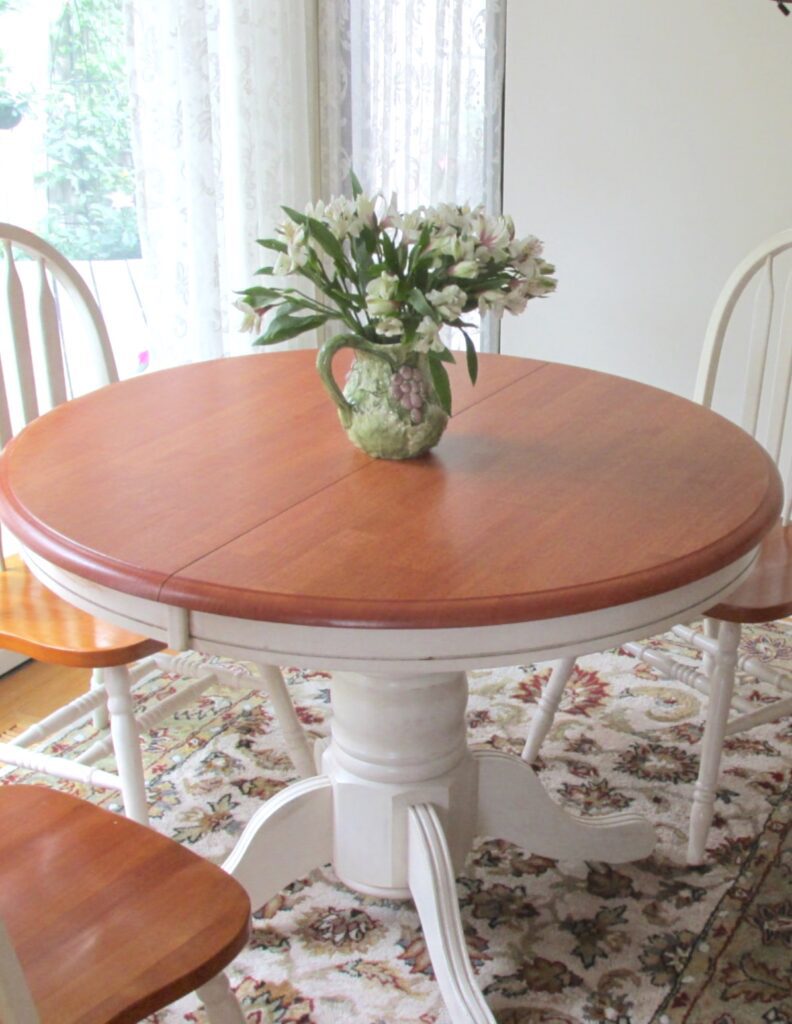 Furniture Makeovers
If you like a good furniture makeover, I've done lots! So be sure to check these out!
That's it! Remember: Life's too short not to shimmer, so grab your glue gun and your glitter!™ Stay safe!
Mona