If you are thinking of going with a classic Halloween costume and zeroed in on witch, don't forget witch accessories are just as important as the pointy hat! In this case, make a handmade witch's broom to fly around on!
My brother-in-law made a broom years ago when my niece dressed up as a witch.
I thought I'd give it a try!
This is such an easy project and super cheap! Depending on their ages, you can have the kids gather sticks for the broom and/or have them help you put it together!
Other Important Witch Costume Accessories, to get the look!
Supplies for the Witch's Broom Tutorial
*This blog uses affiliate links. As an Amazon Associate I earn from qualifying purchases.
How to Make a Witch's Broom Video
Directions
Step 1
Gather a big stick along with smaller sticks and twigs. Then, decide which end of the big stick you want covered for the broomstick bristles and which end you want to be exposed.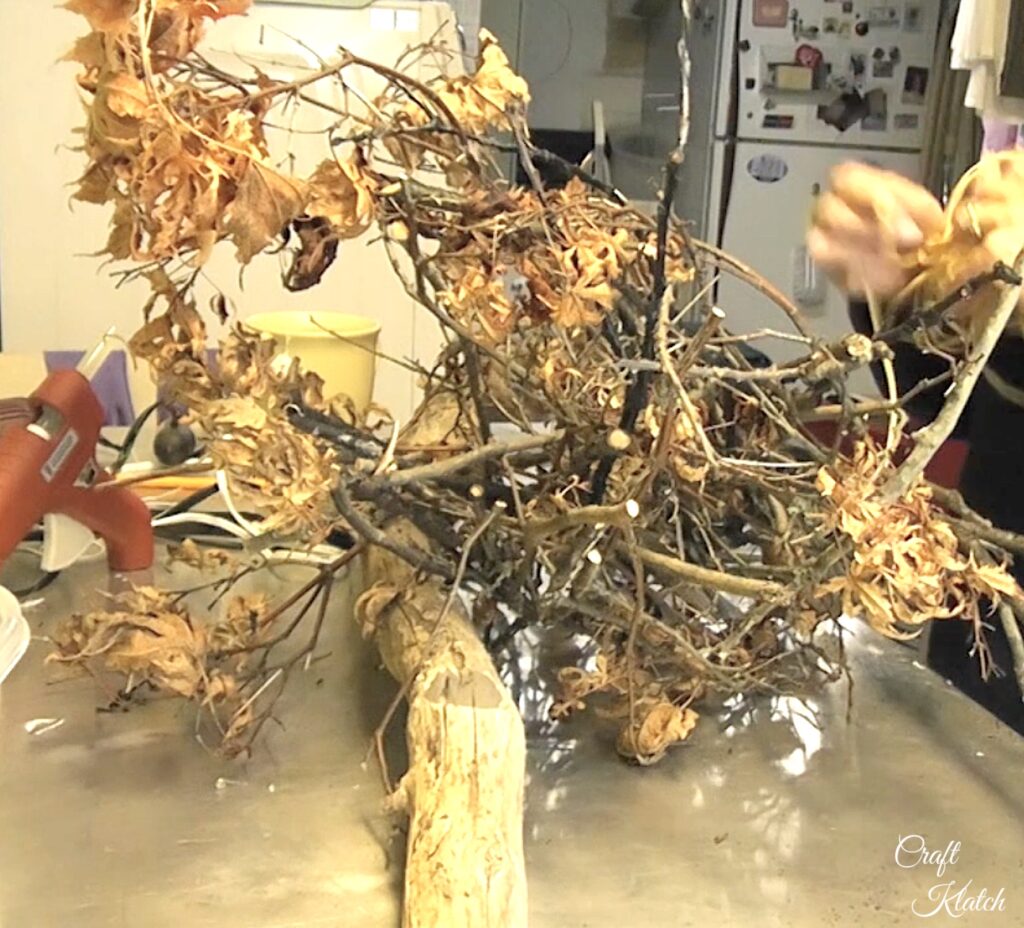 Step 2
Begin hot gluing the twigs to one end of the stick.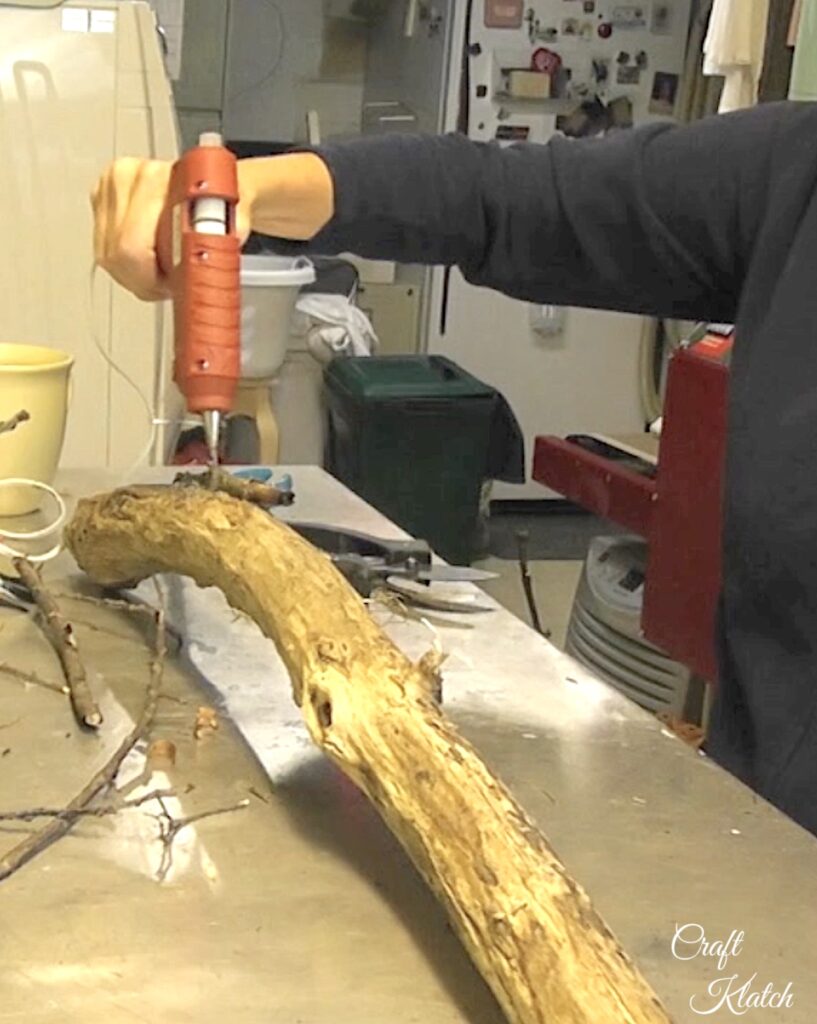 Step 3
When you have one layer complete, take the twine and wrap it around a couple of times, tying it tight. Add a little hot glue for additional strength.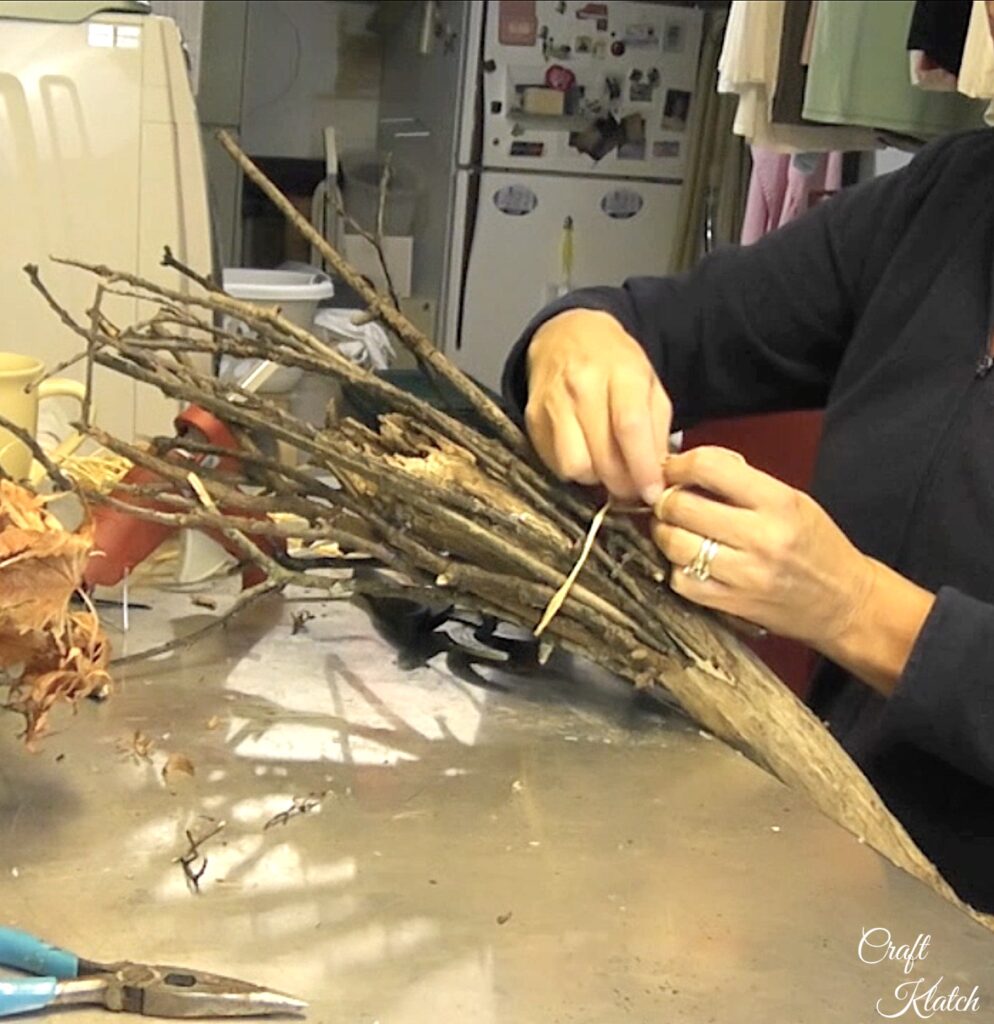 Step 4
Add another layer of twigs and do a larger wrap with the twine, again adding hot glue.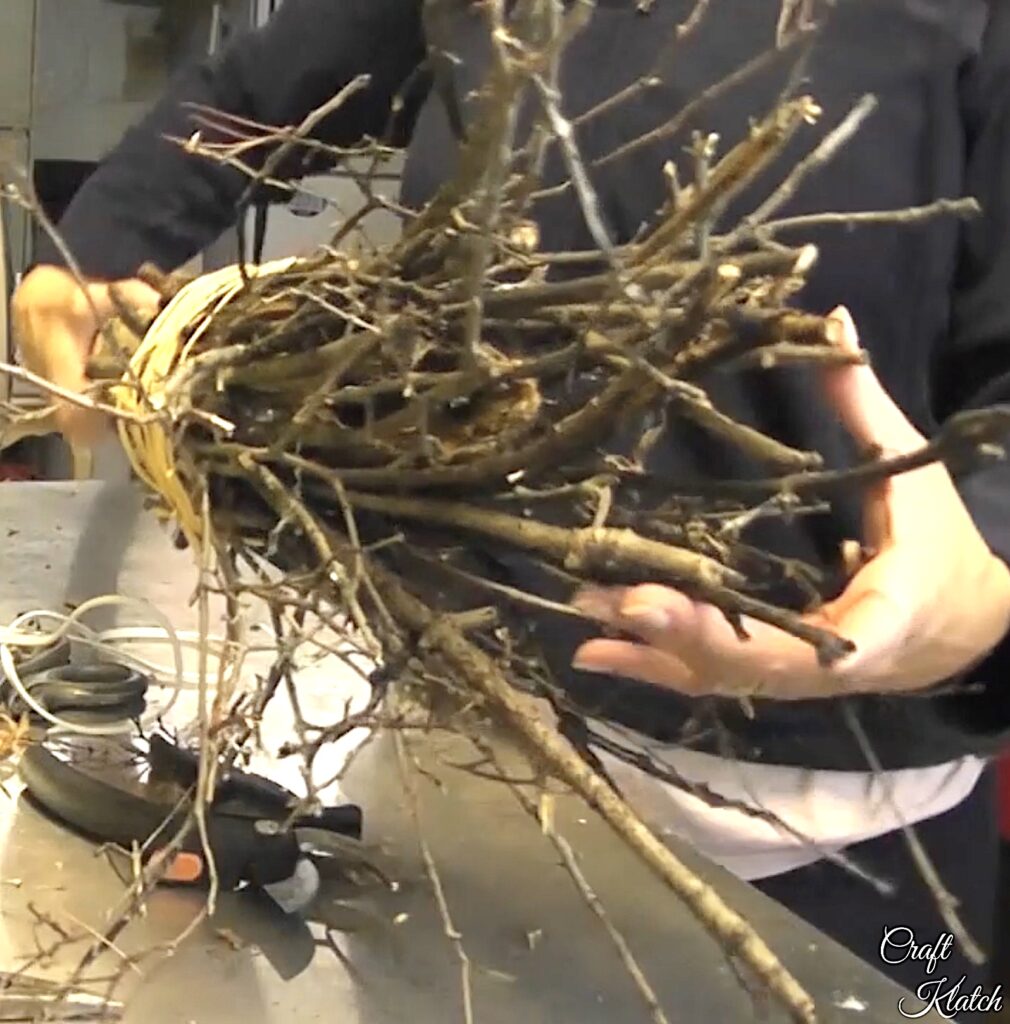 That's it!
It's that simple and you can embellish it further if you want. Add a little spider or cobwebs. You can stain the stick if you want it to be a different color. You can add a little glitter if you want to glam it up!
Have fun with it! I'd LOVE to see what you make! Be sure to share it over on my Craft Klatch Facebook Group! It's Free! ❤️
Other Great Halloween Projects!
If you are ready to tackle more Halloween projects, I have some fun ones!
Witch Broom Alternatives
If time is getting away from you or you don't have a good stick supply, here are some great and affordable witch brooms. Also, remember they make great Halloween decorations propped up on the front porch or in the corner of a room.
Hey! Even hang them from the ceiling!

Happy Halloween!
Remember: Life's too short not to shimmer, so grab your glue gun and your glitter!™ Stay safe!
Mona
Be sure to PIN IT for later!