Are you ready for a fun craft? I'm going to show you how to make donuts to wear as necklaces! You can customize it to make your favorite donut!
If you want to go big, I have a fun Donut Paperweight project I know you will love!
Supplies You Will Need When I Show You How to Make the Donuts to Wear!
*This blog uses affiliate links. As an Amazon Associate I earn from qualifying purchases.
How To Make Donuts to Wear Video Tutorial
Here is the video tutorial, so you can see exactly how I made them!
Directions on How To Make Donuts To Wear!
Step 1. Mix one ounce of resin, according the package directions.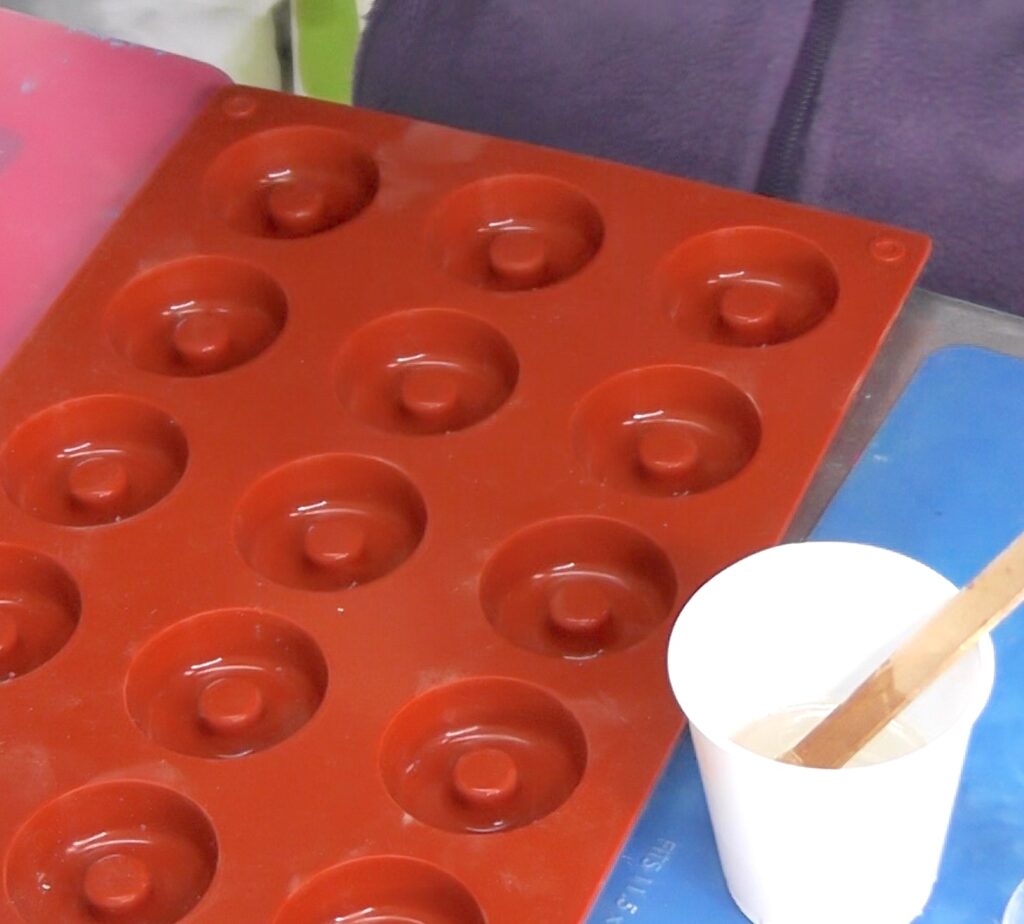 2. Mix in a little bit of brown, white and yellow pigment dye. You want your donut necklace to have a realistic color.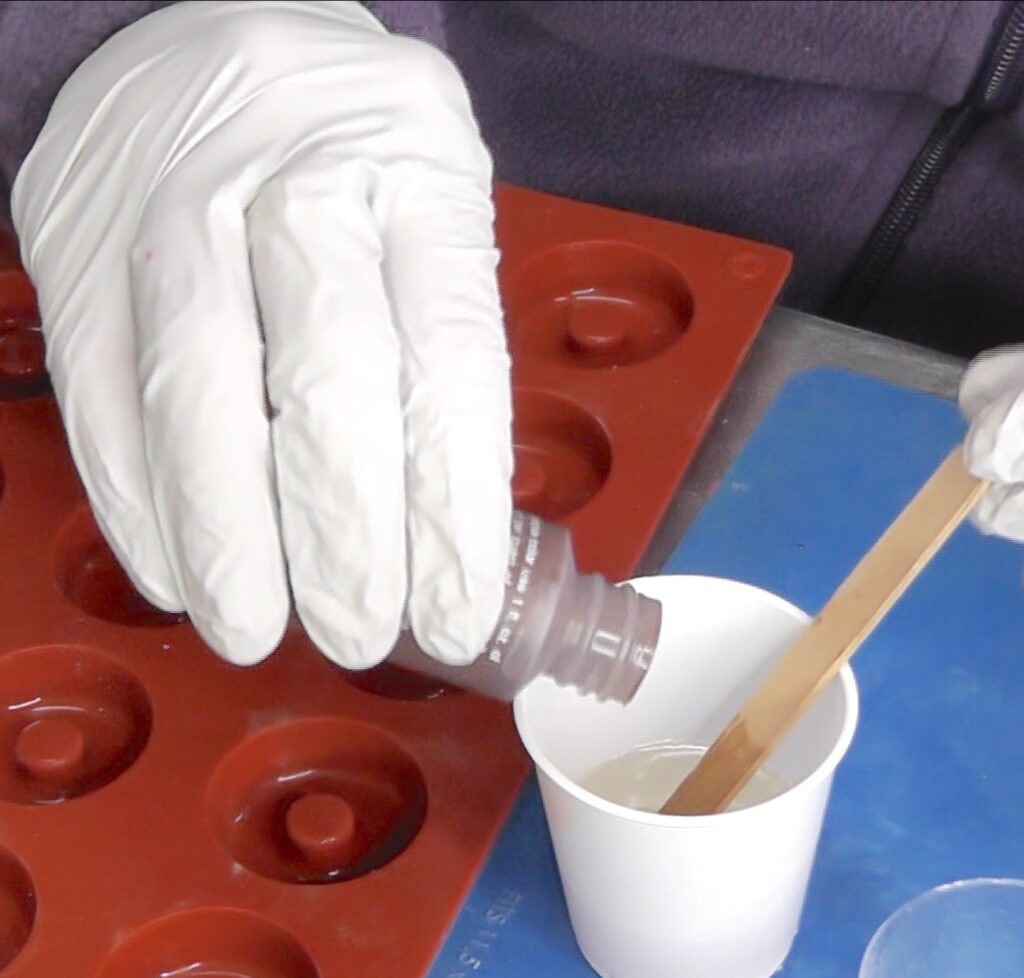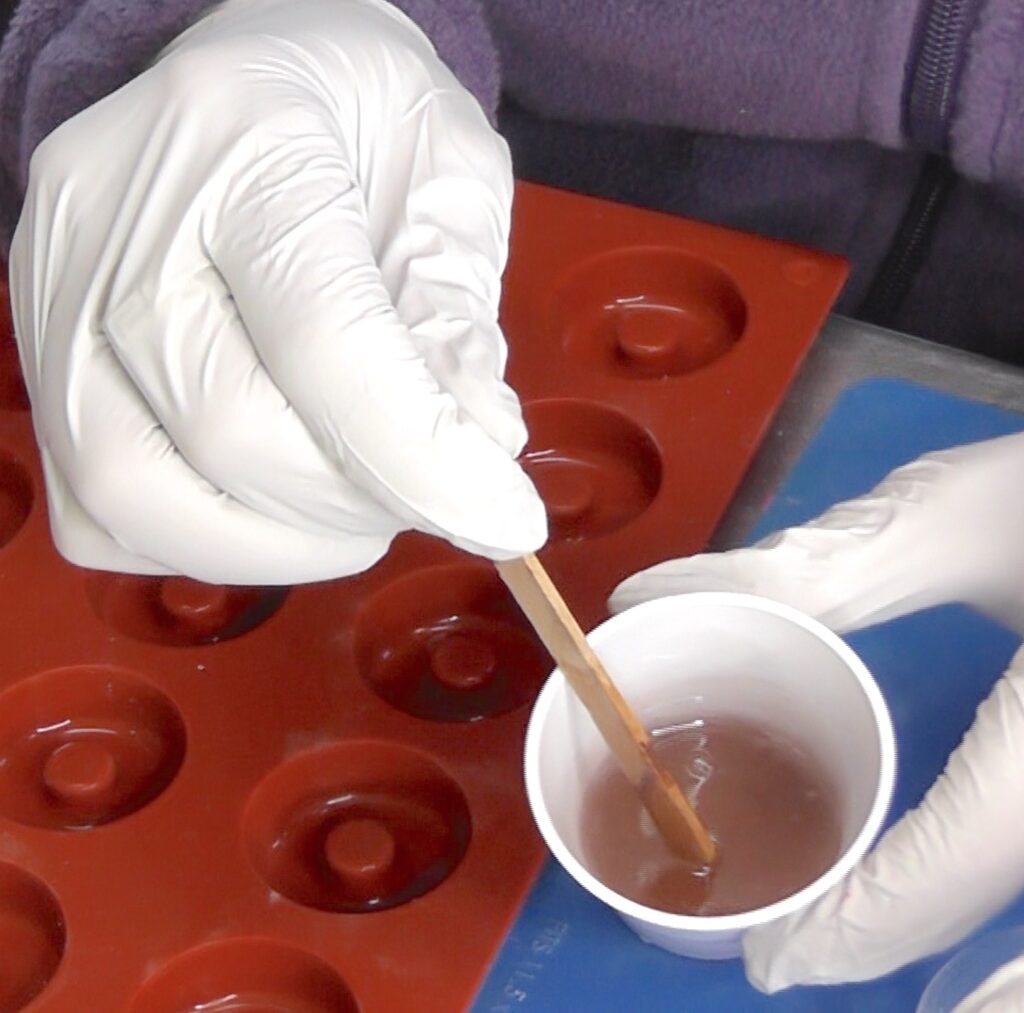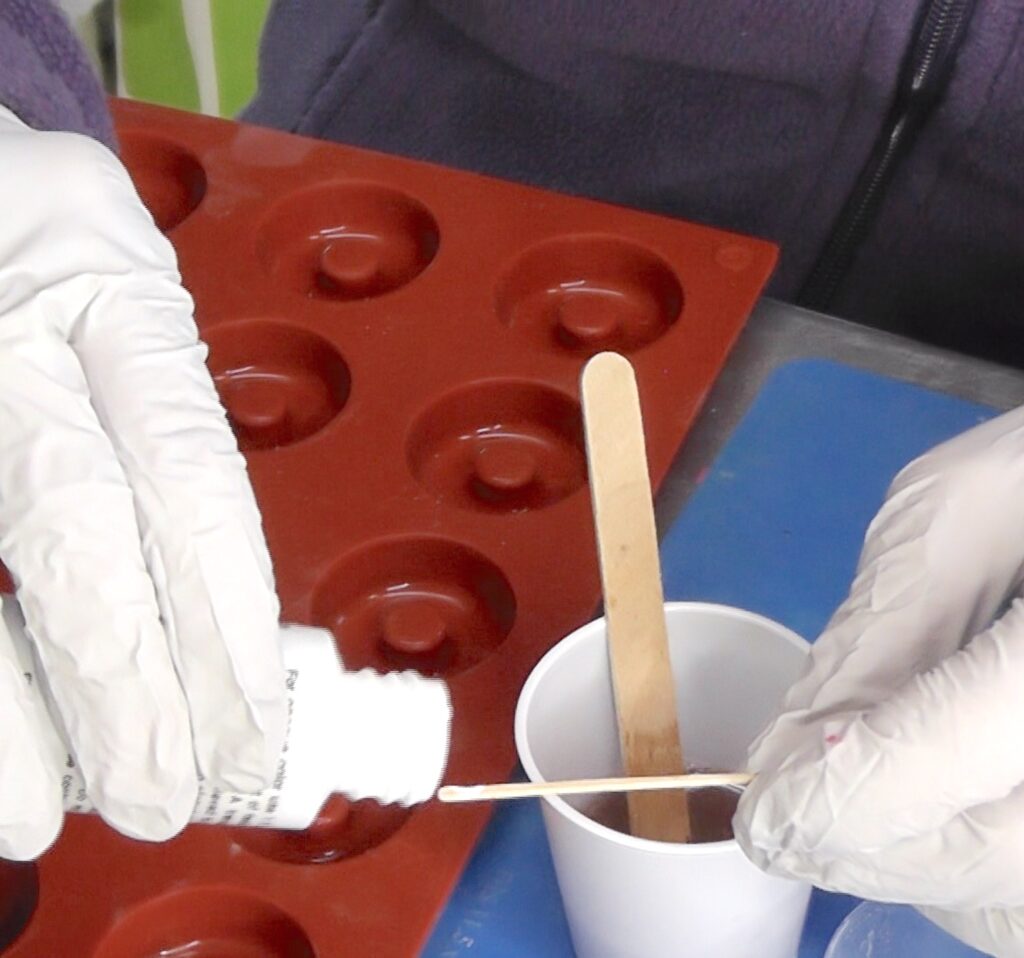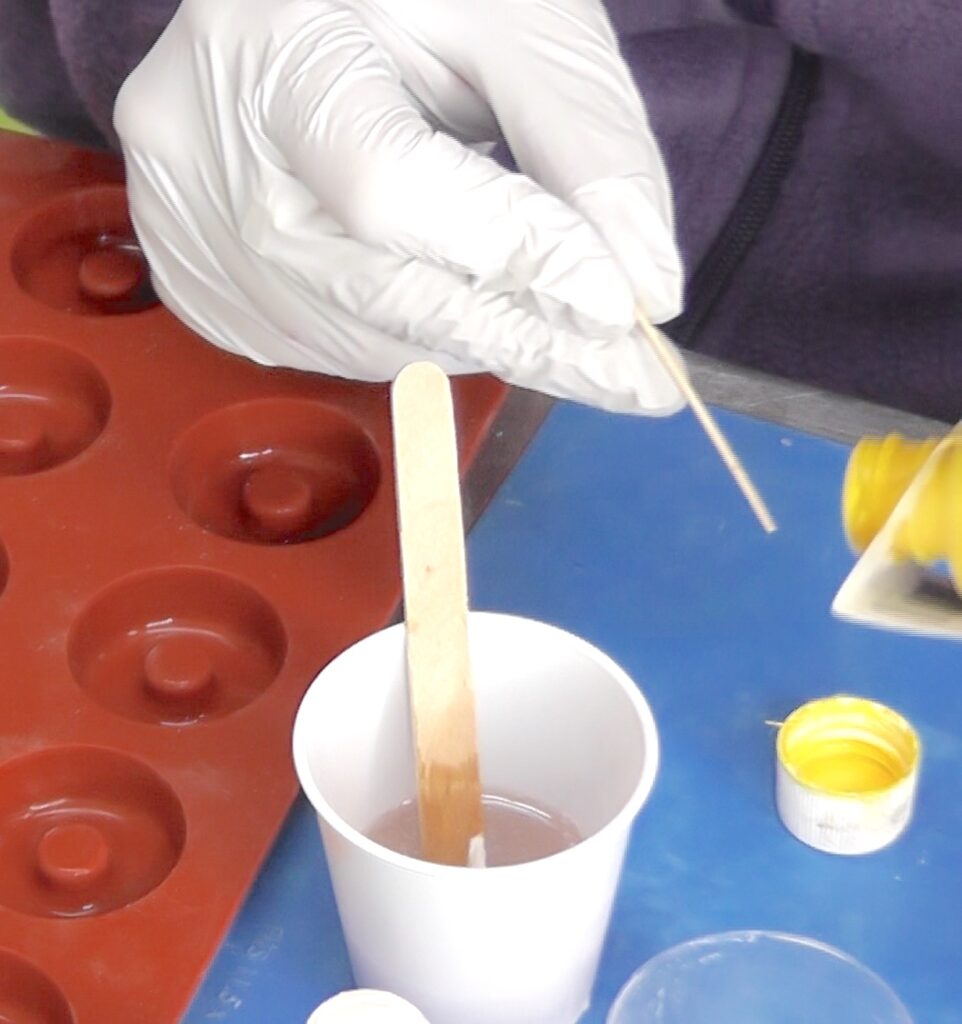 3. Pour the resin into the mold. Try to fill them to equal levels – not all the way full. You should get roughly 10 donut halves out of one ounce.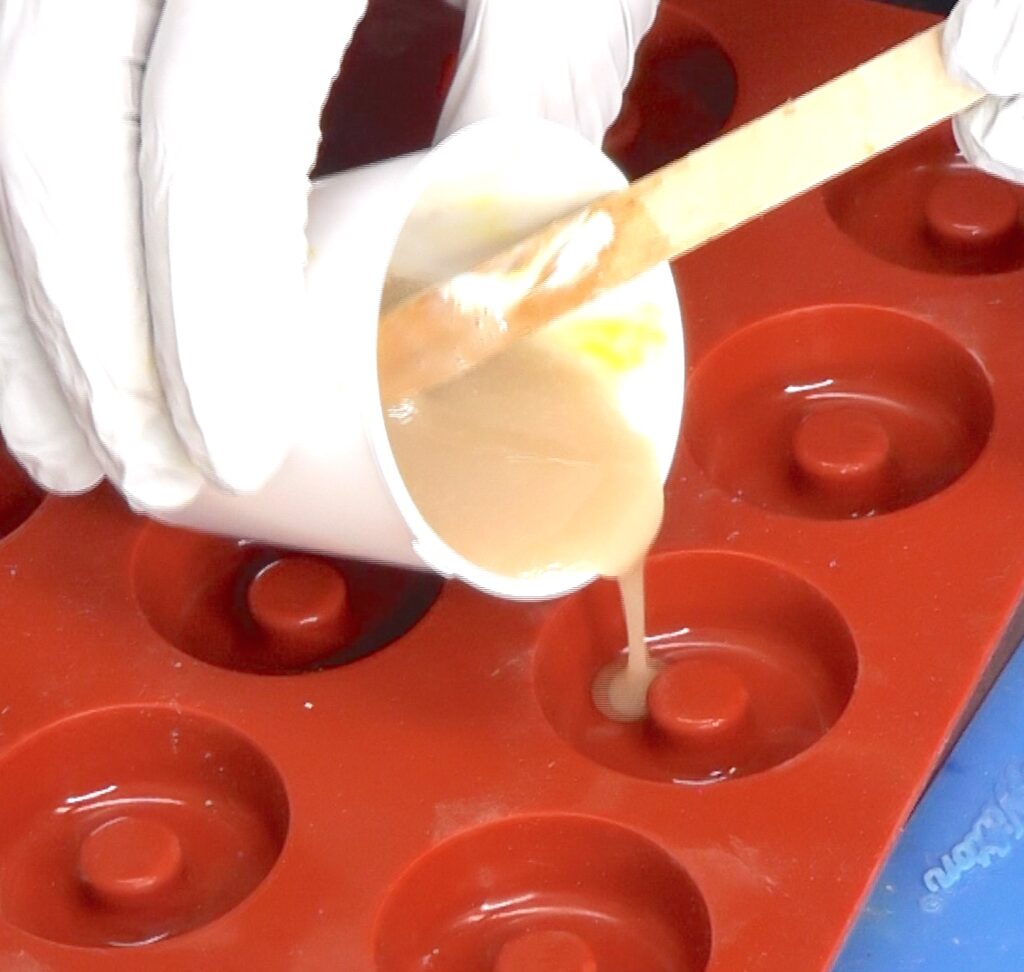 4. Pop bubbles with a lighter and allow to cure at least 12 hours.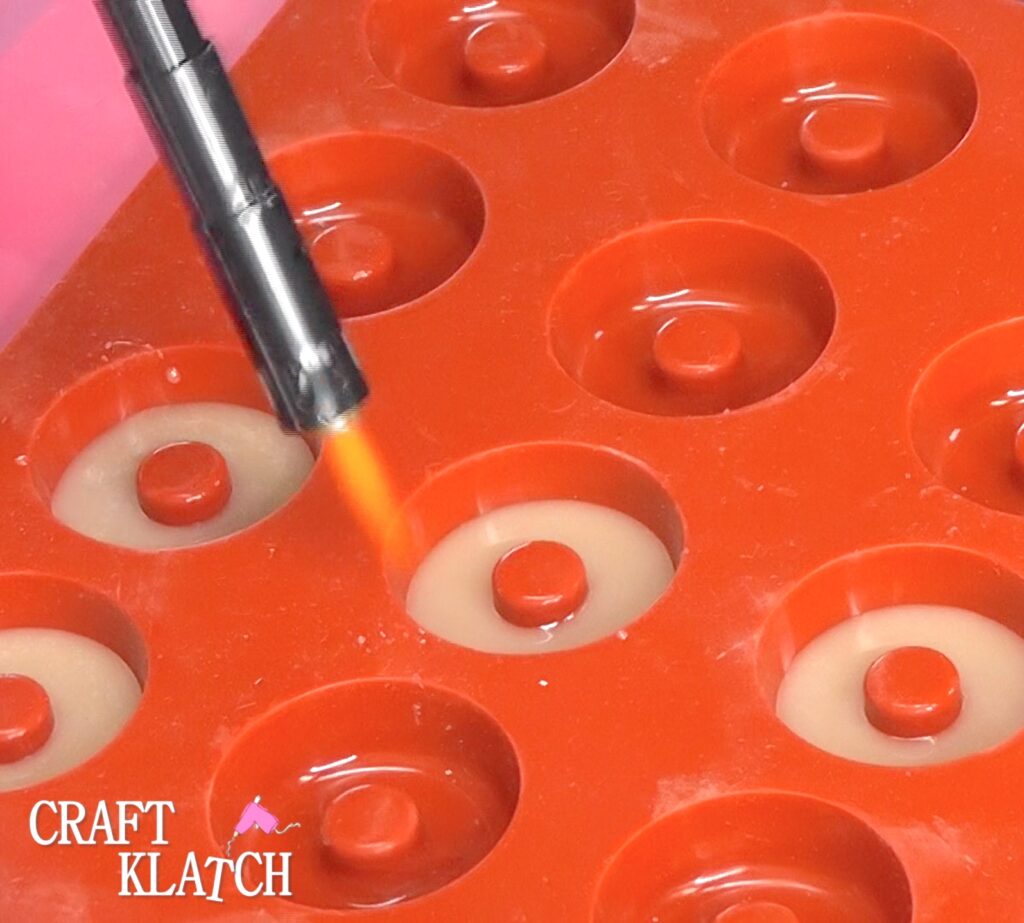 5. Remove the donut halves from the mold, so you can start to put together the donut necklaces.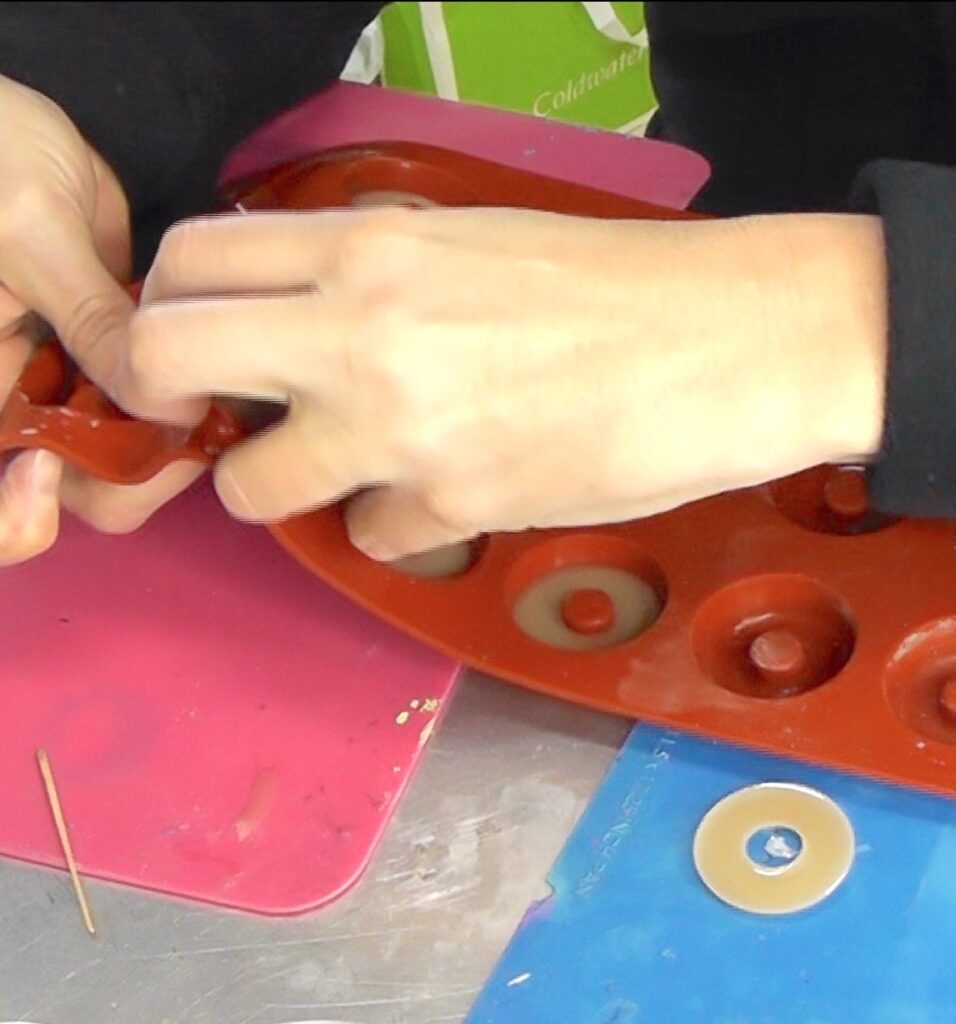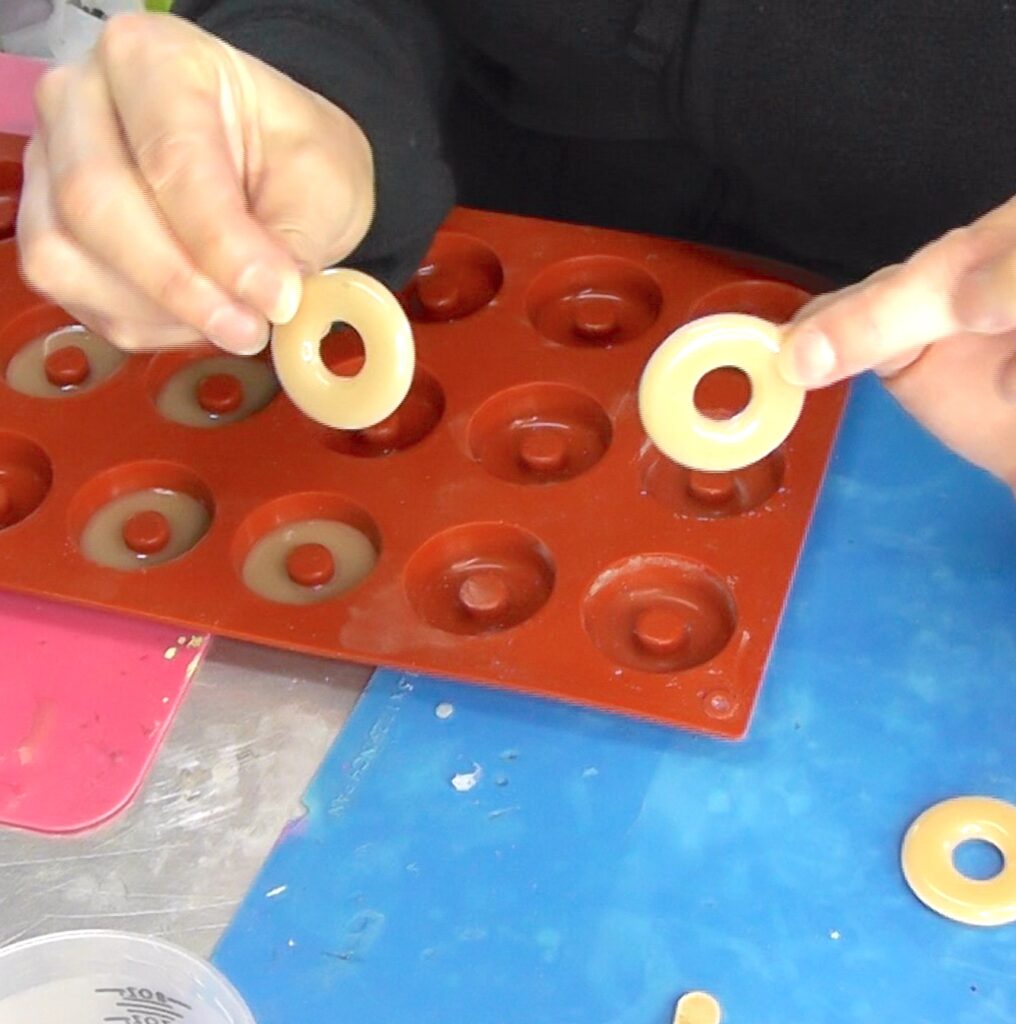 6. Glue the halves together, wipe any that might ooze out and allow to dry.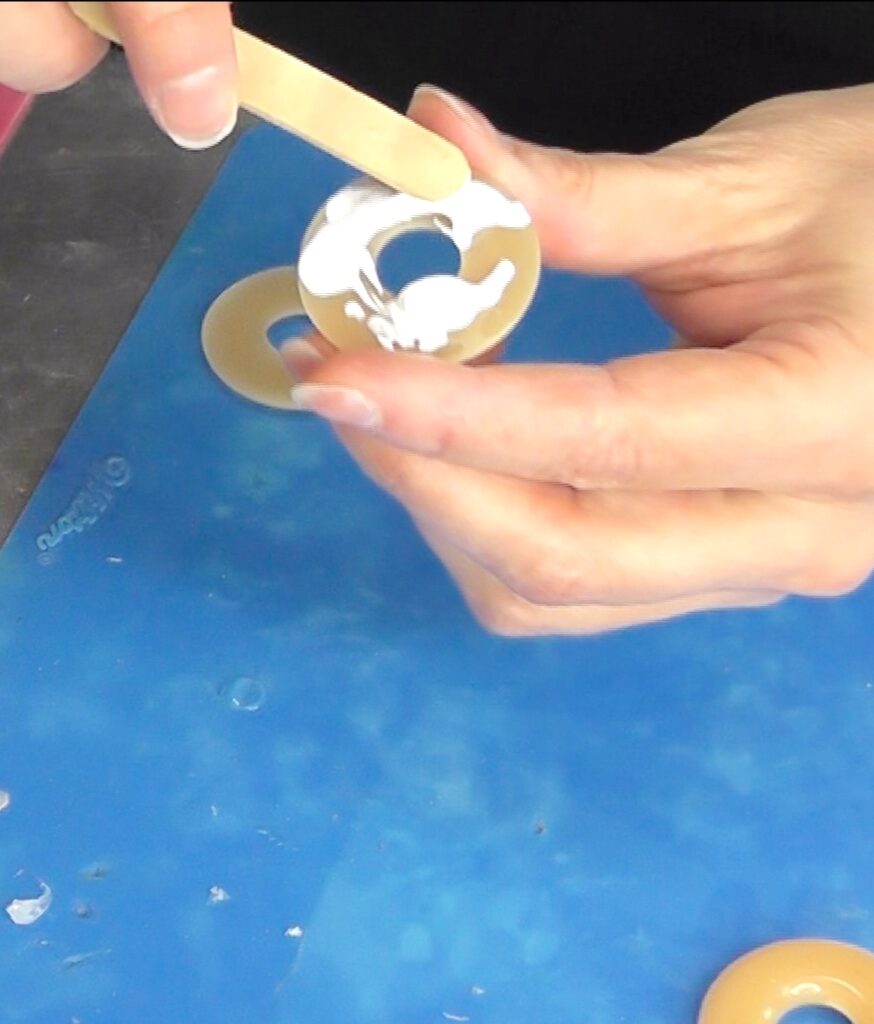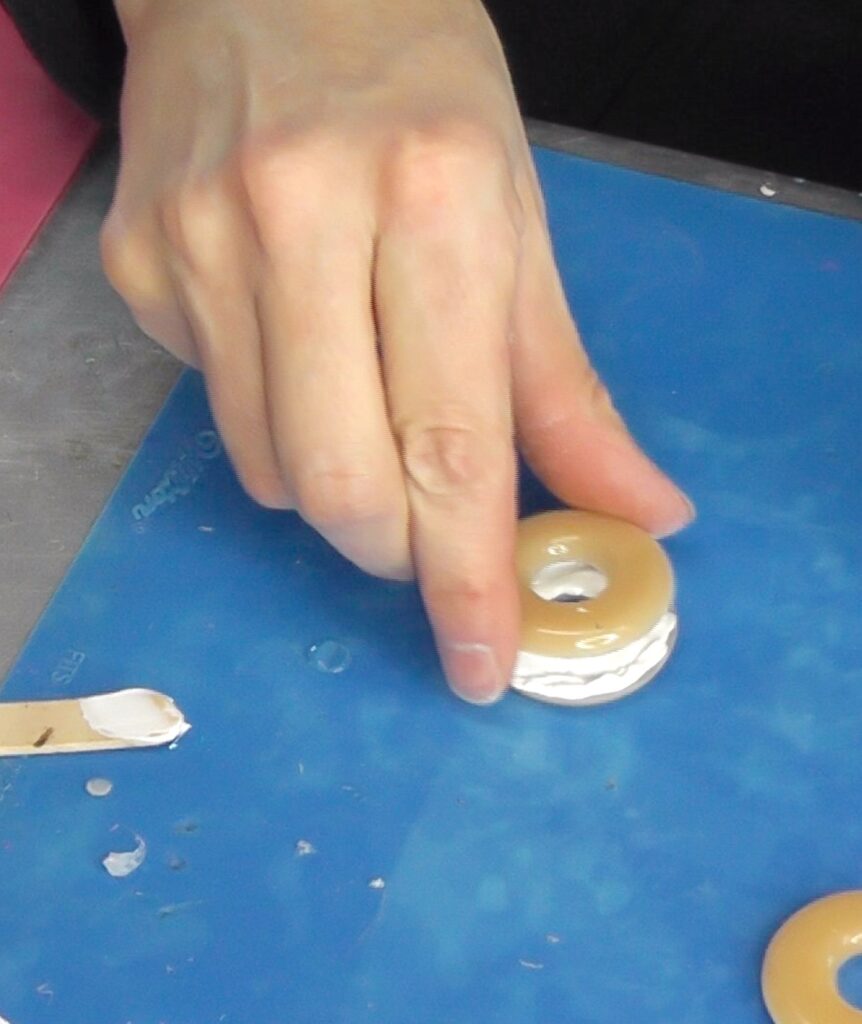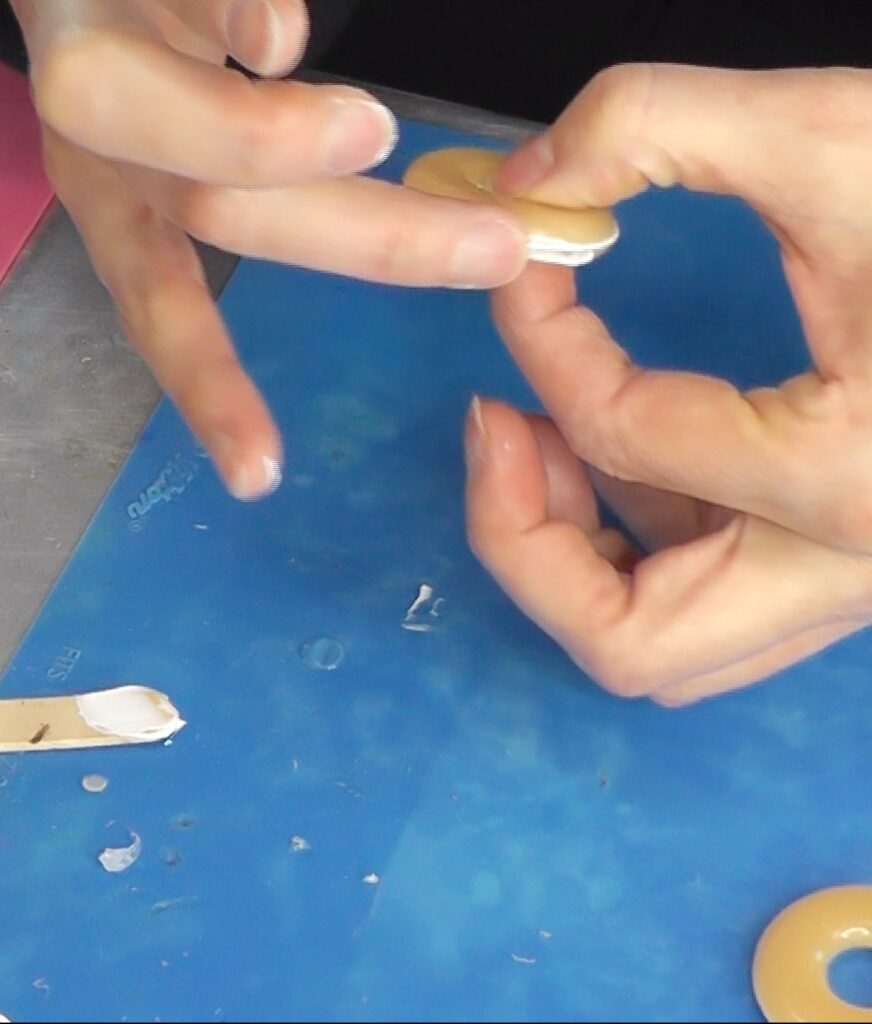 7. Use the glue to create a frosting on the donuts.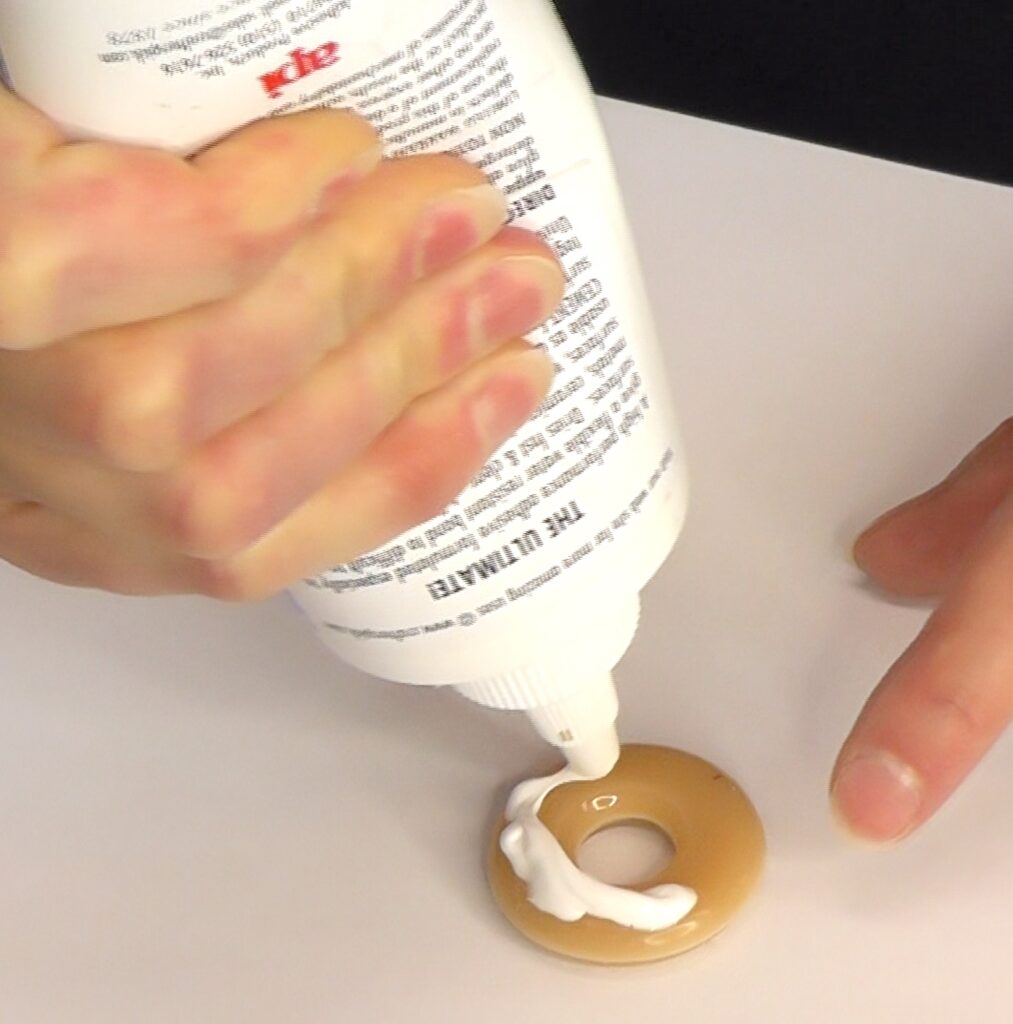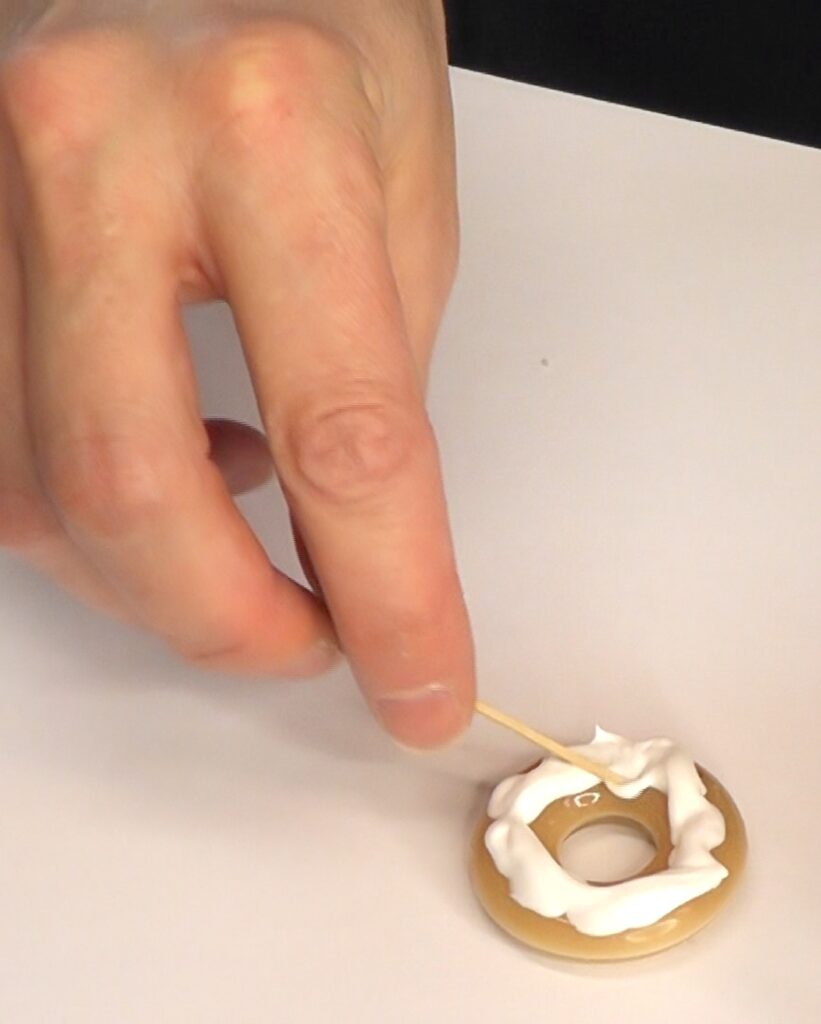 8. Add bugle beads as sprinkles. Gently press them into the glue.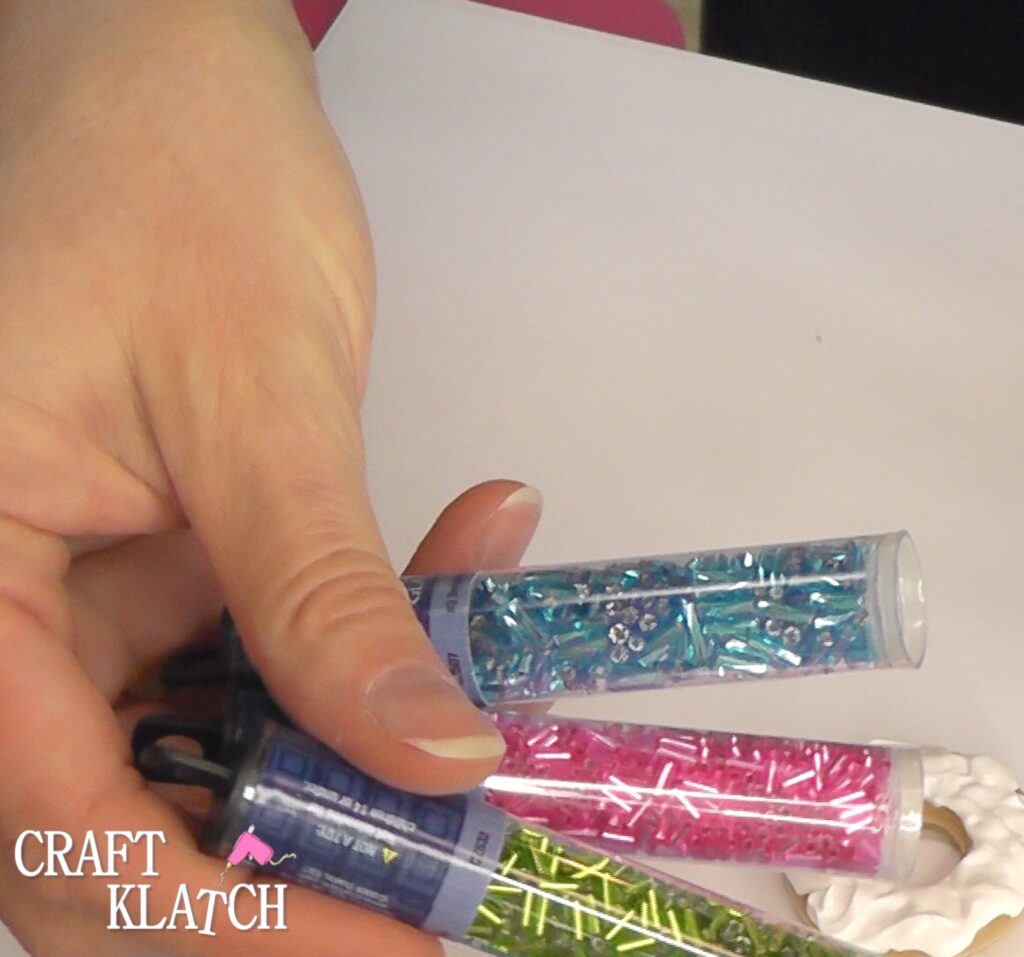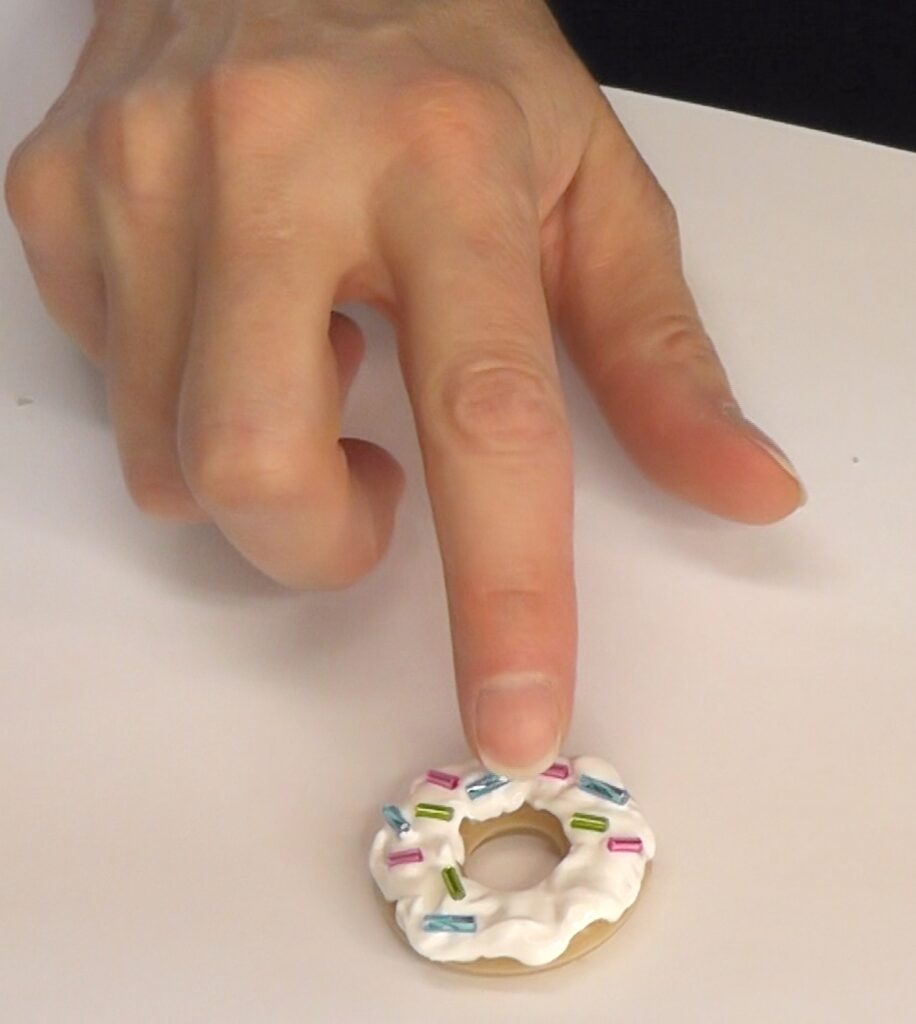 9. Sprinkle glitter onto the glue and allow to dry.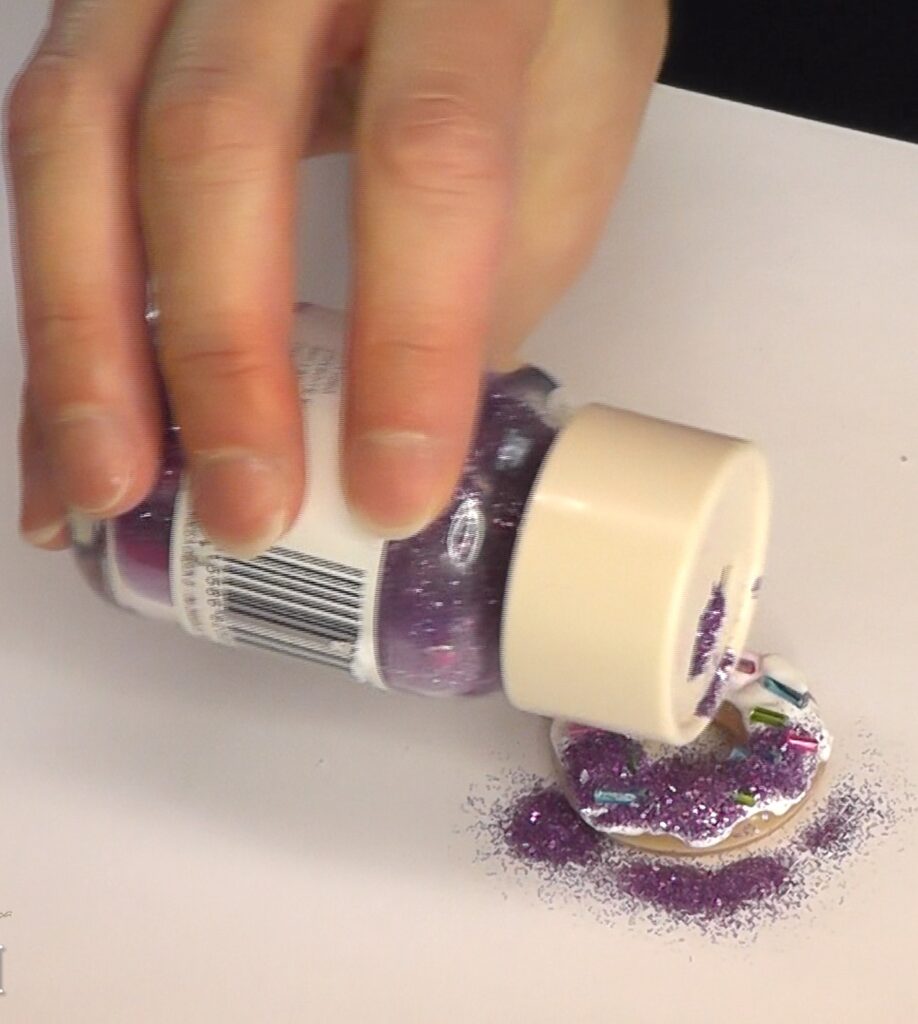 10. An alternative, mix pigment powder into some glue and spread it on the donut like frosting. Press in bugle beads.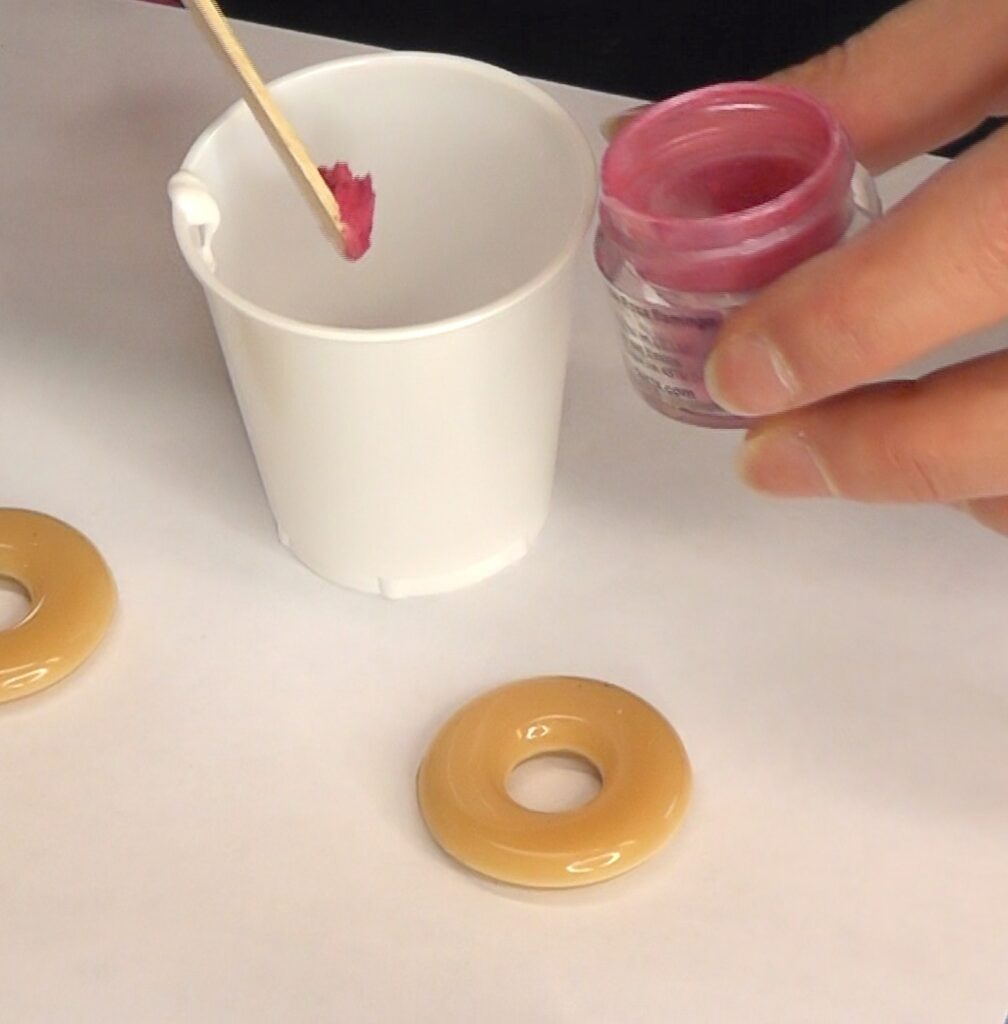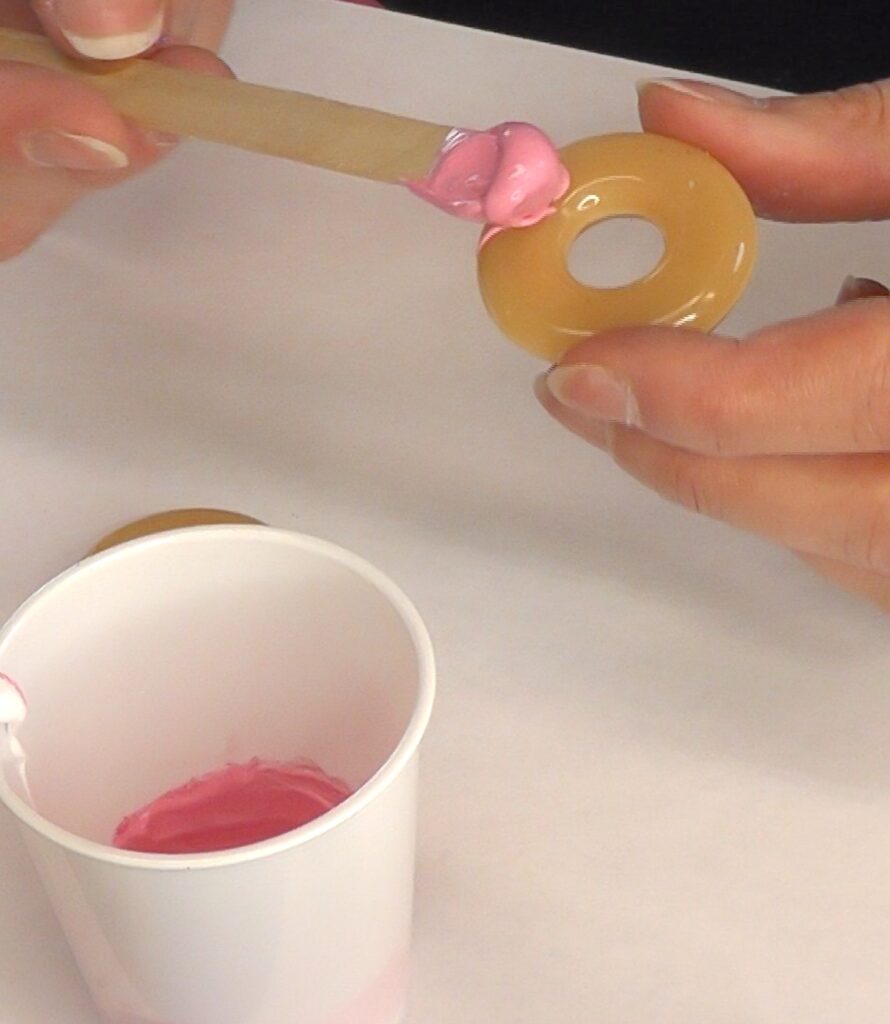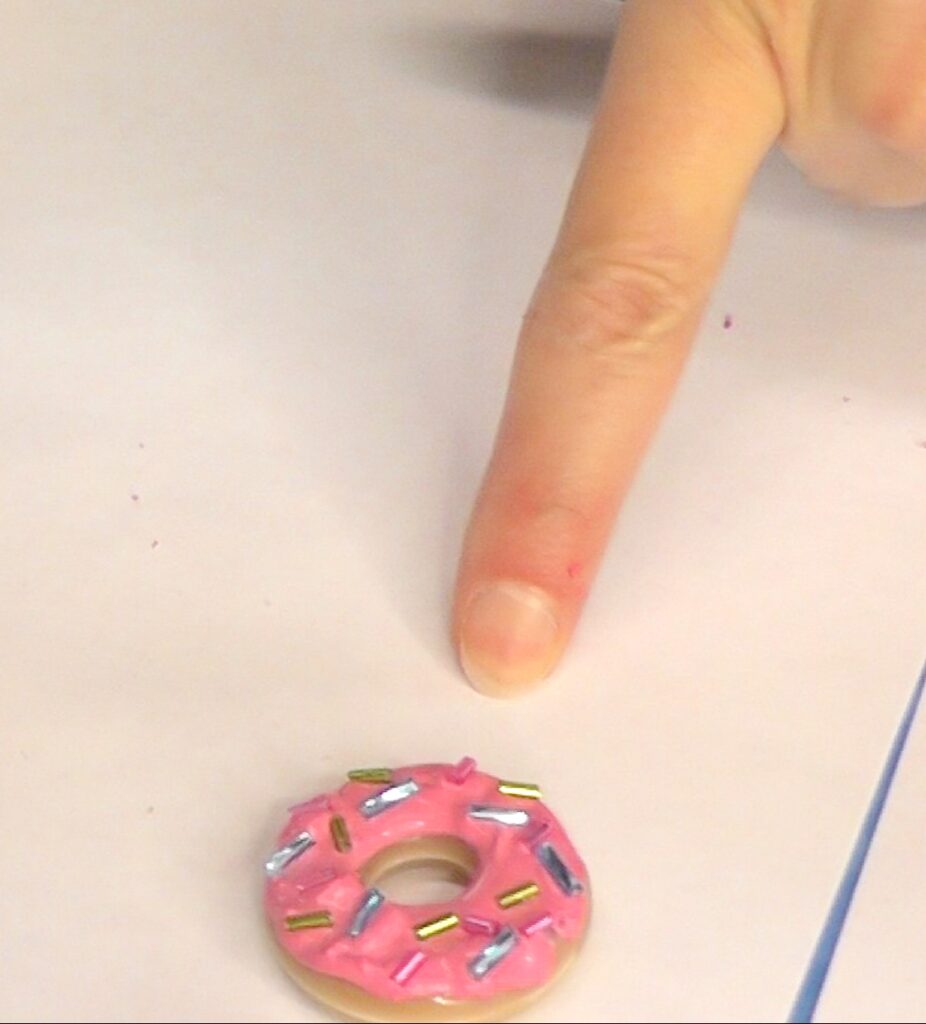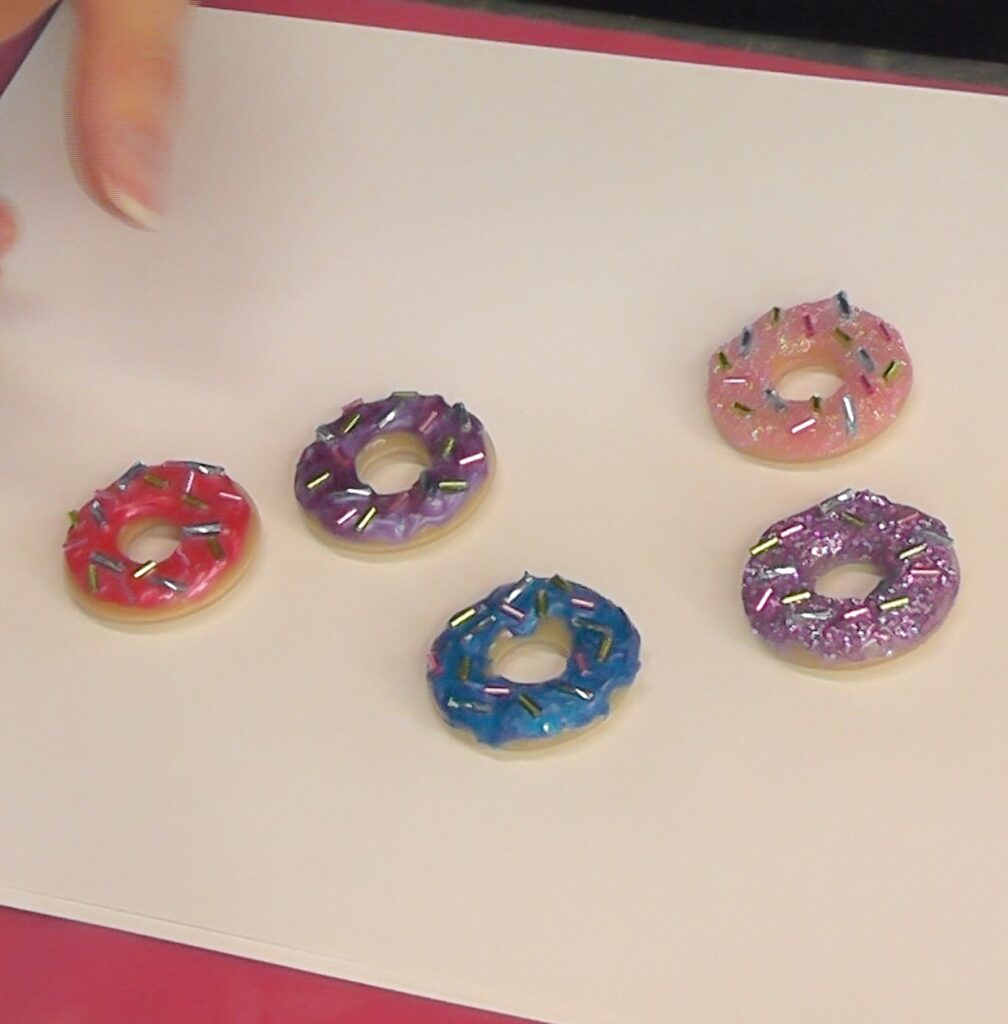 11. When dry, drill a small hole into the donuts.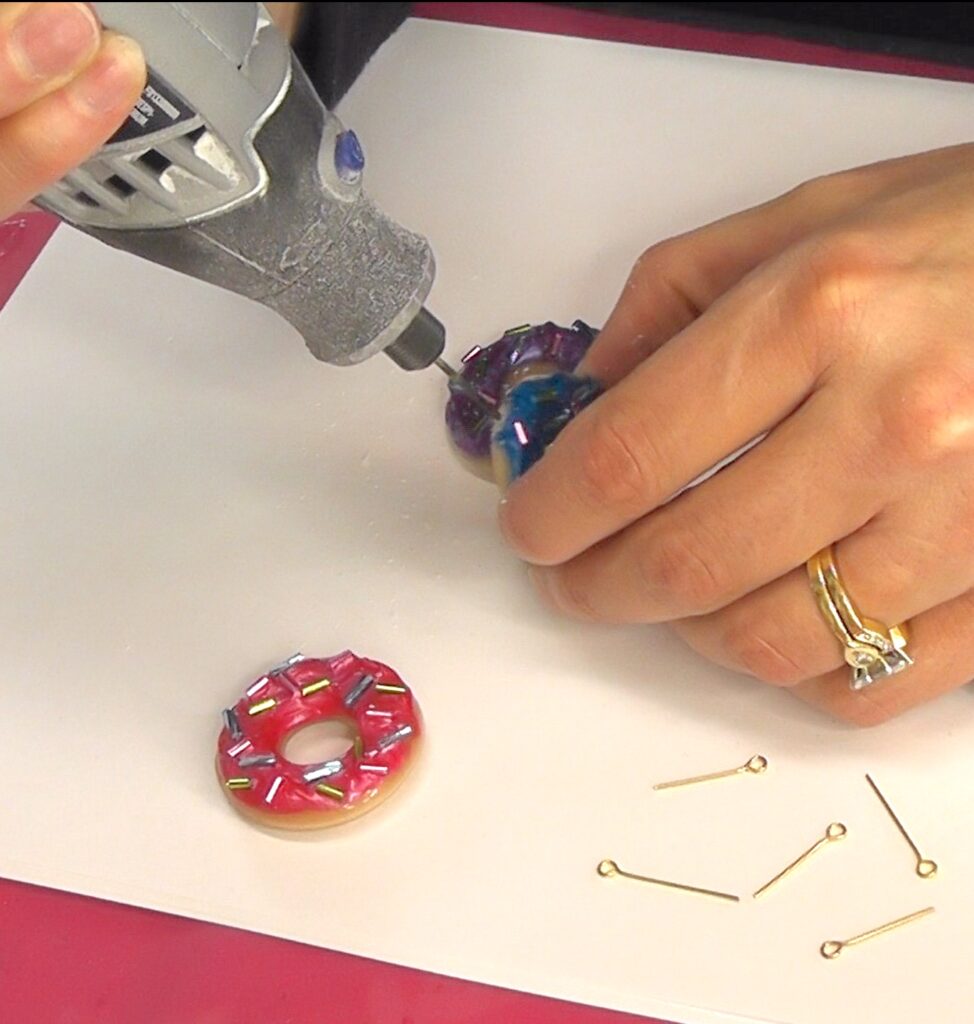 12. Trim down and add an eye pin with glue.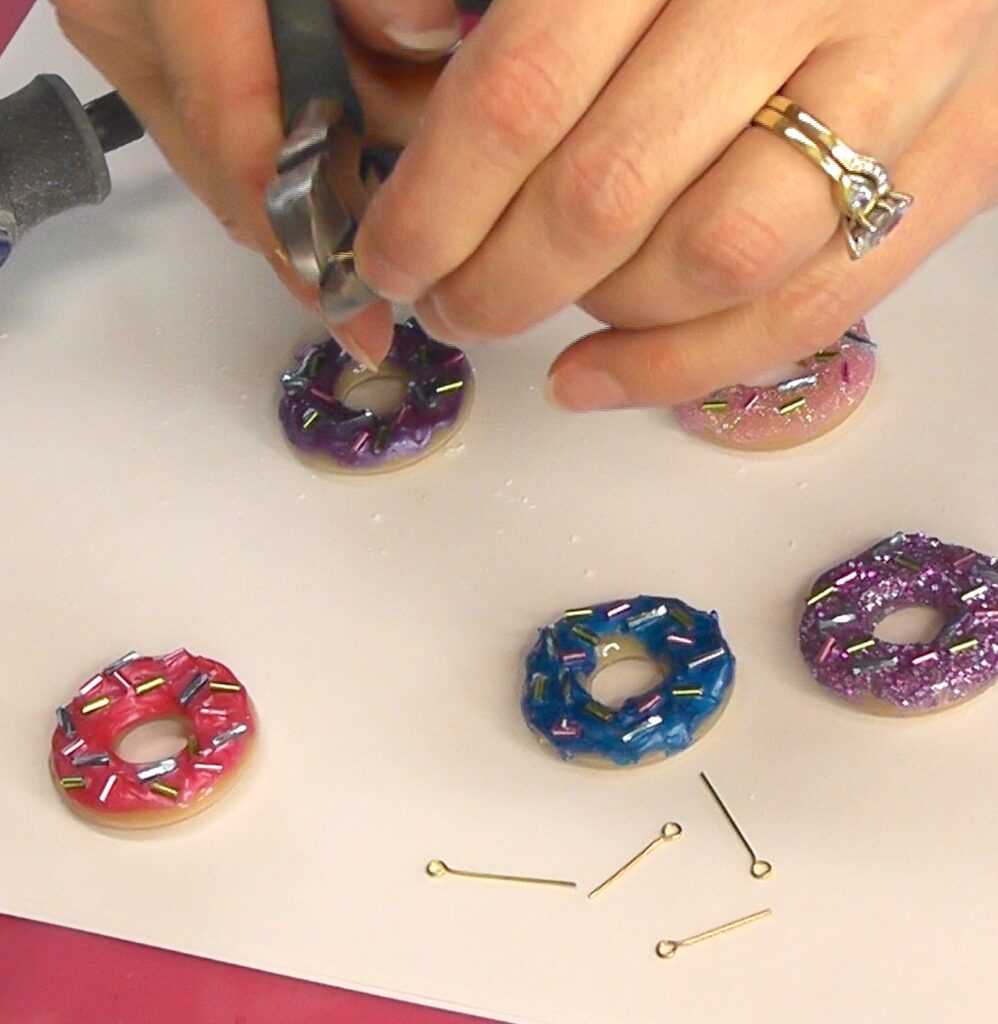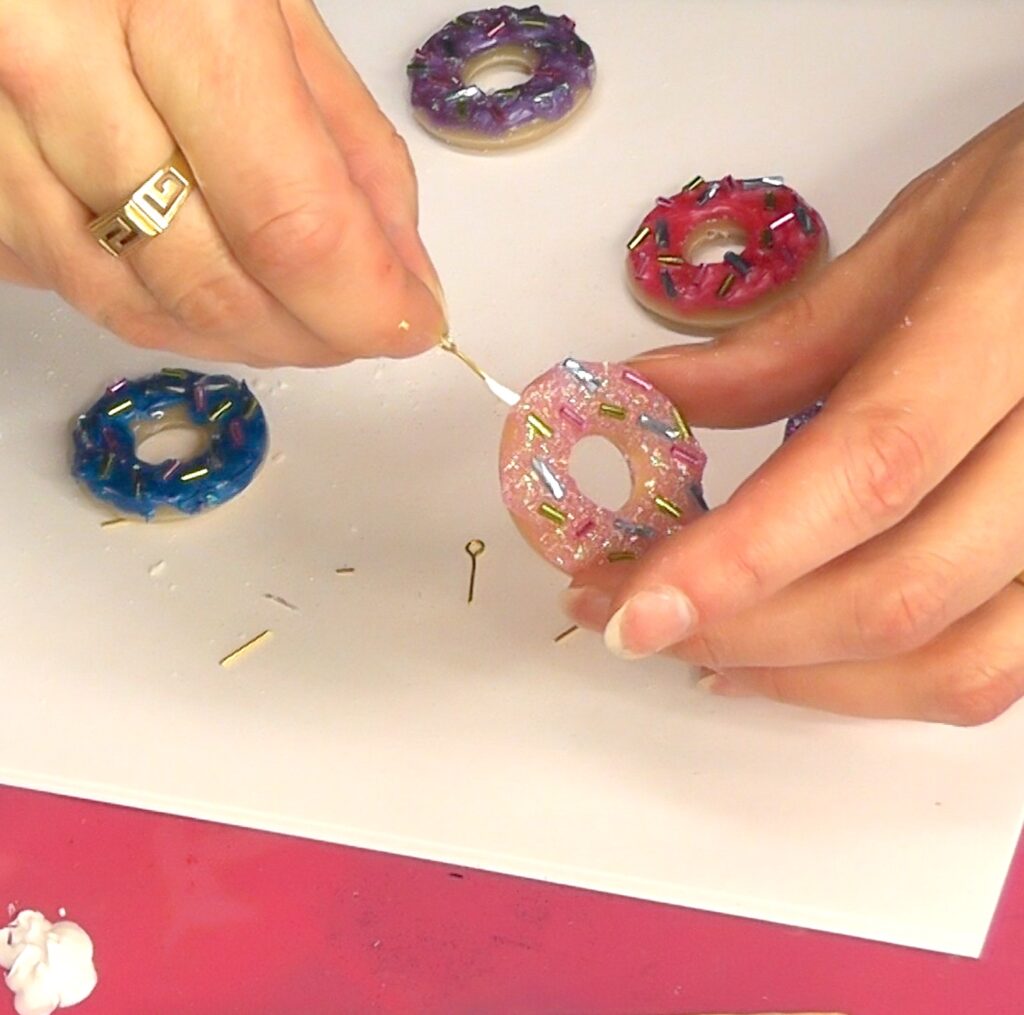 13. Add a jump ring.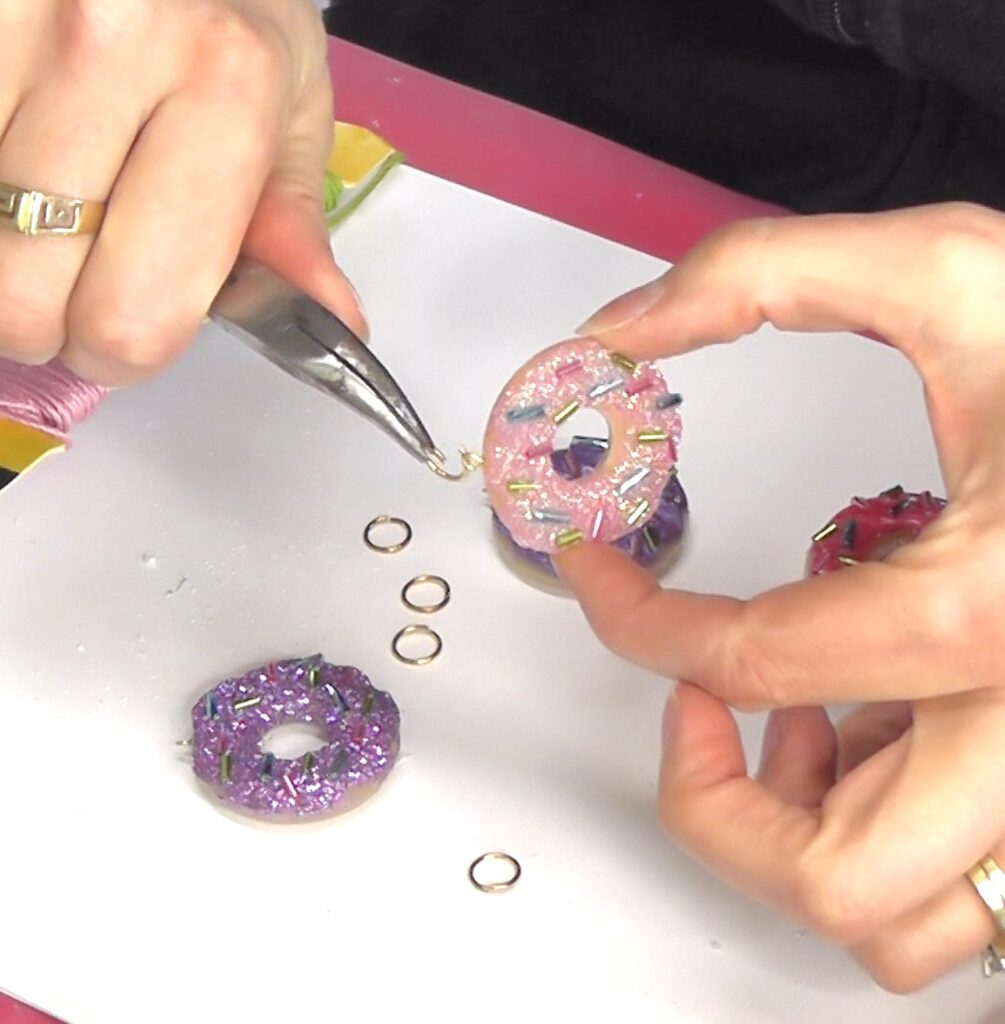 When you add a cord, you have a super cute donut necklace!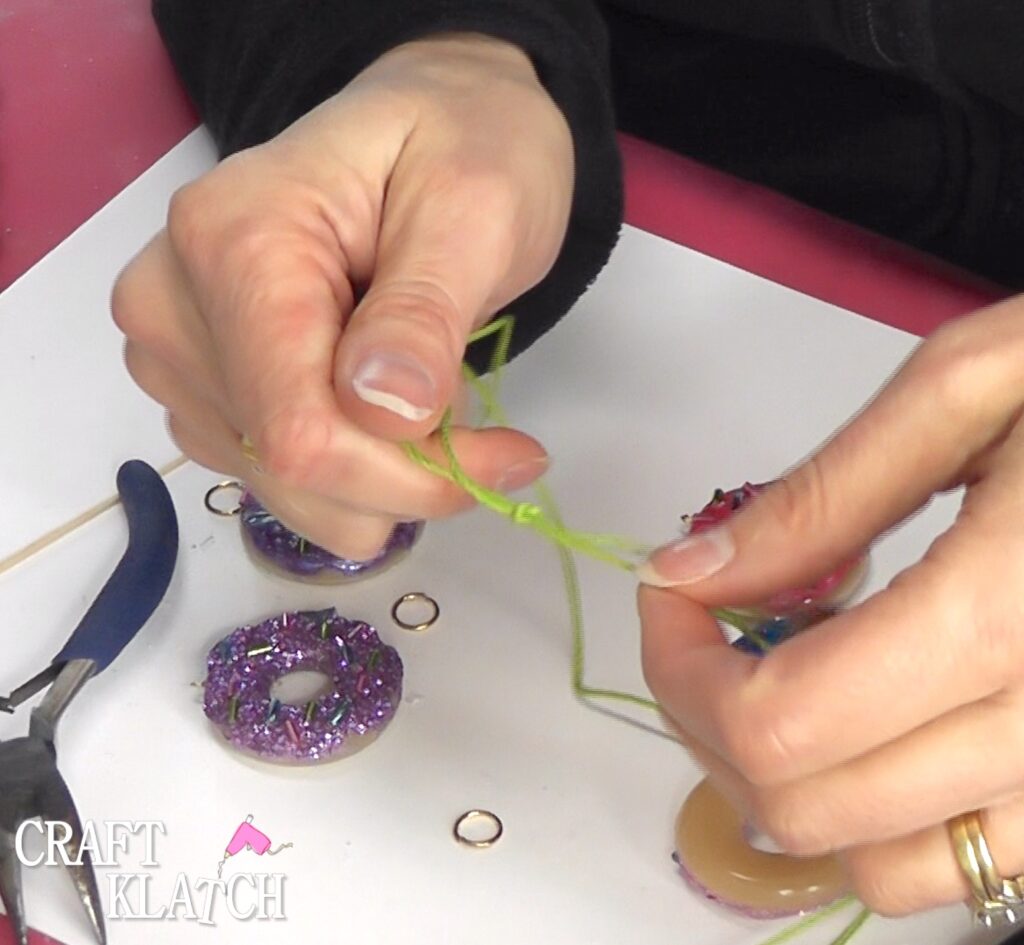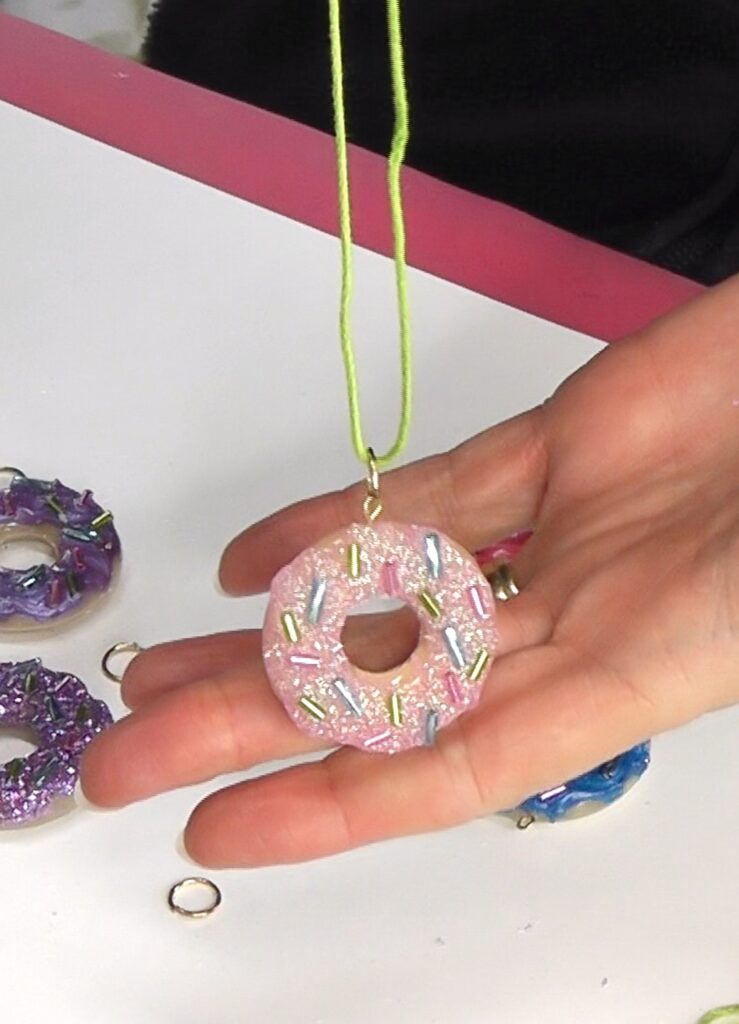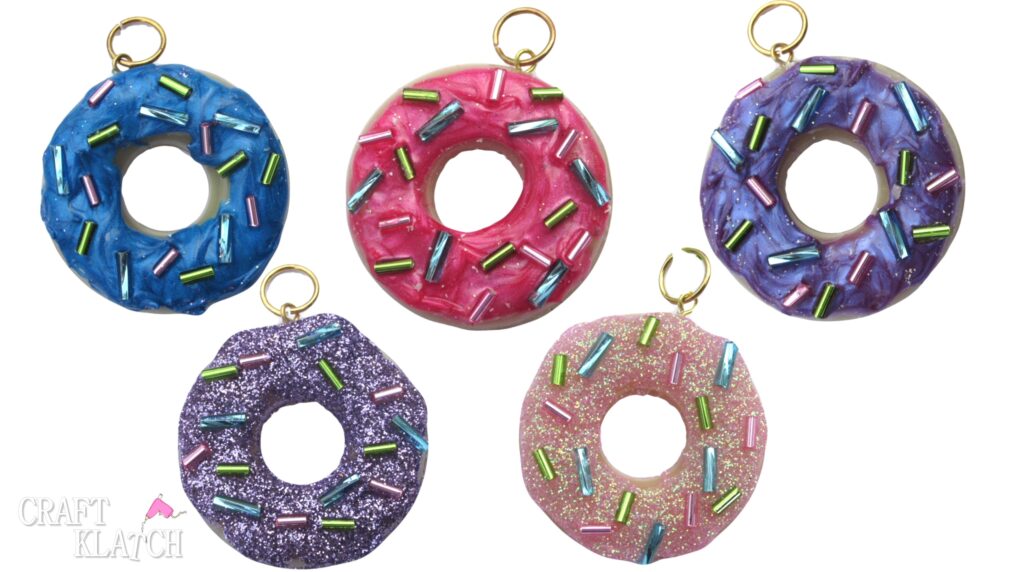 Other Jewelry Project You Need to Check Out!
Now You Know How To Make Donuts To Wear, BUT….
Maybe you don't want to make your own donut necklaces, but you still want one. Here are some great donut jewelry options!

Thanks for stopping by! Remember: Life's too short not to shimmer, so grab your glue gun and your glitter!™ Stay safe!
Mona