Learn how to make cute chick charms, using cute buttons and resin! It's an easy Easter Craft!
Easter makes me think of pastel and cuteness in the form of bunnies and chicks!
When I found these buttons, I could not resist buying them! I thought they would make the perfect Easter project!
If you can't resist chicks for Easter, I also have Goofy Chick Resin Coasters and other Easy Chick Coasters that anyone can make!
If you are thinking bunnies, I have a fun Easter Bunny House that I made out of resin and an Easter Bunny Coaster that is sure to make you smile!
Cute Chick Charm Video Tutorial
Here is the full video tutorial, so you can see exactly how I made them:
*This blog uses affiliate links. As an Amazon Associate I earn from qualifying purchases.
You Will Need:
Cute Chick Charms DIY Directions
1. I had found these bezels a while back, in the clearance section, and thought they would be perfect for the cute chick charms project.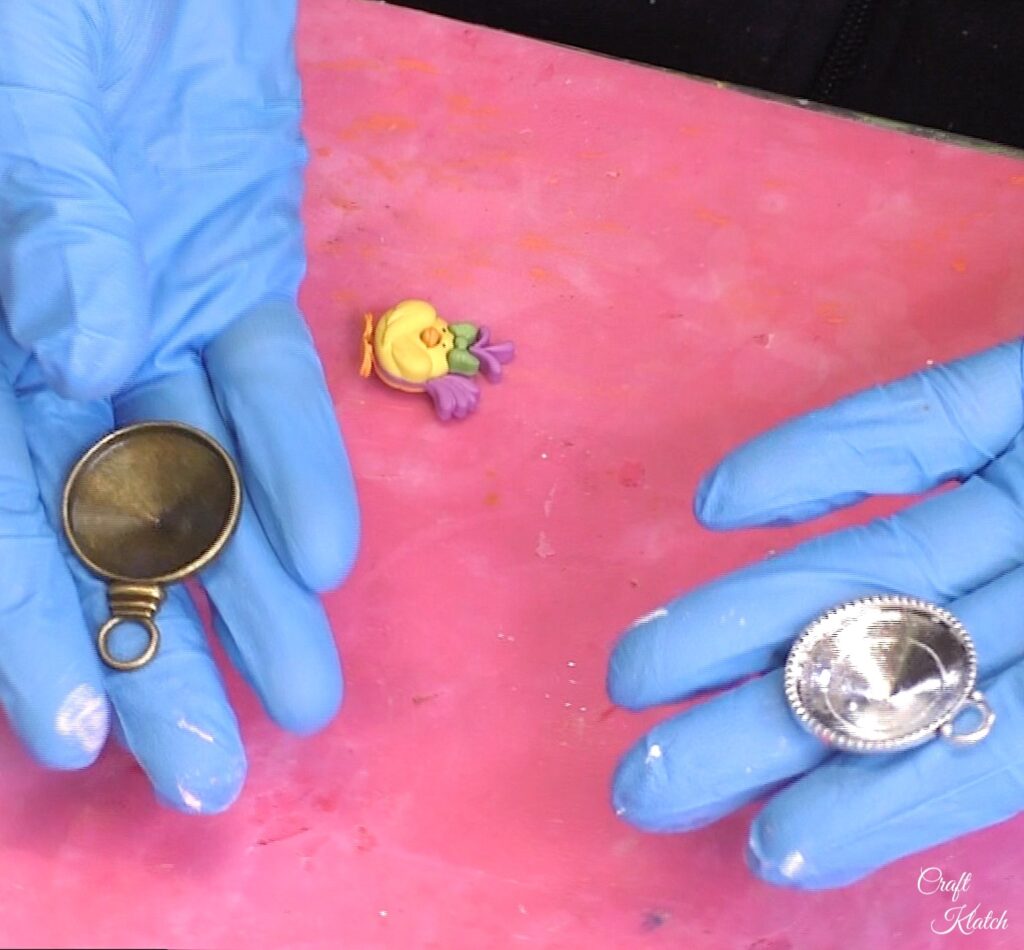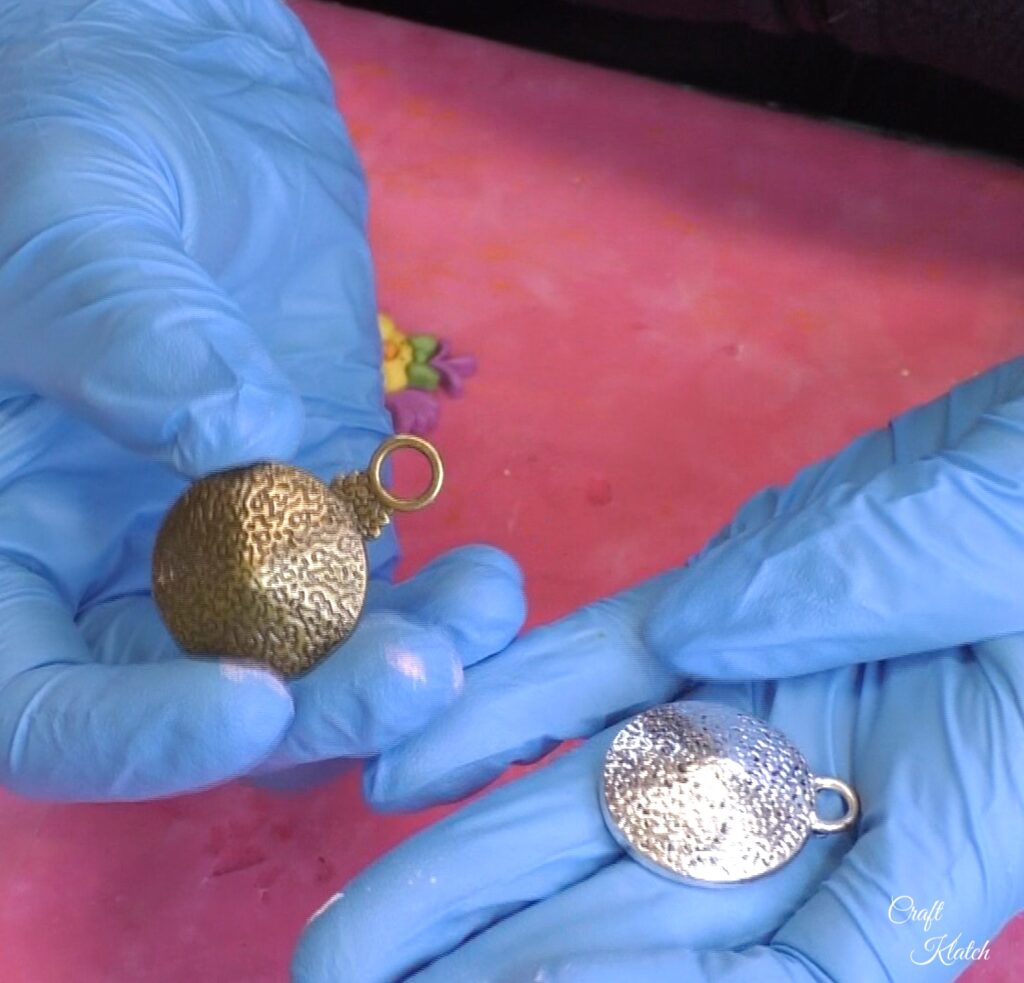 2. Because they do not have flat backs, I used bottle caps to keep them in place.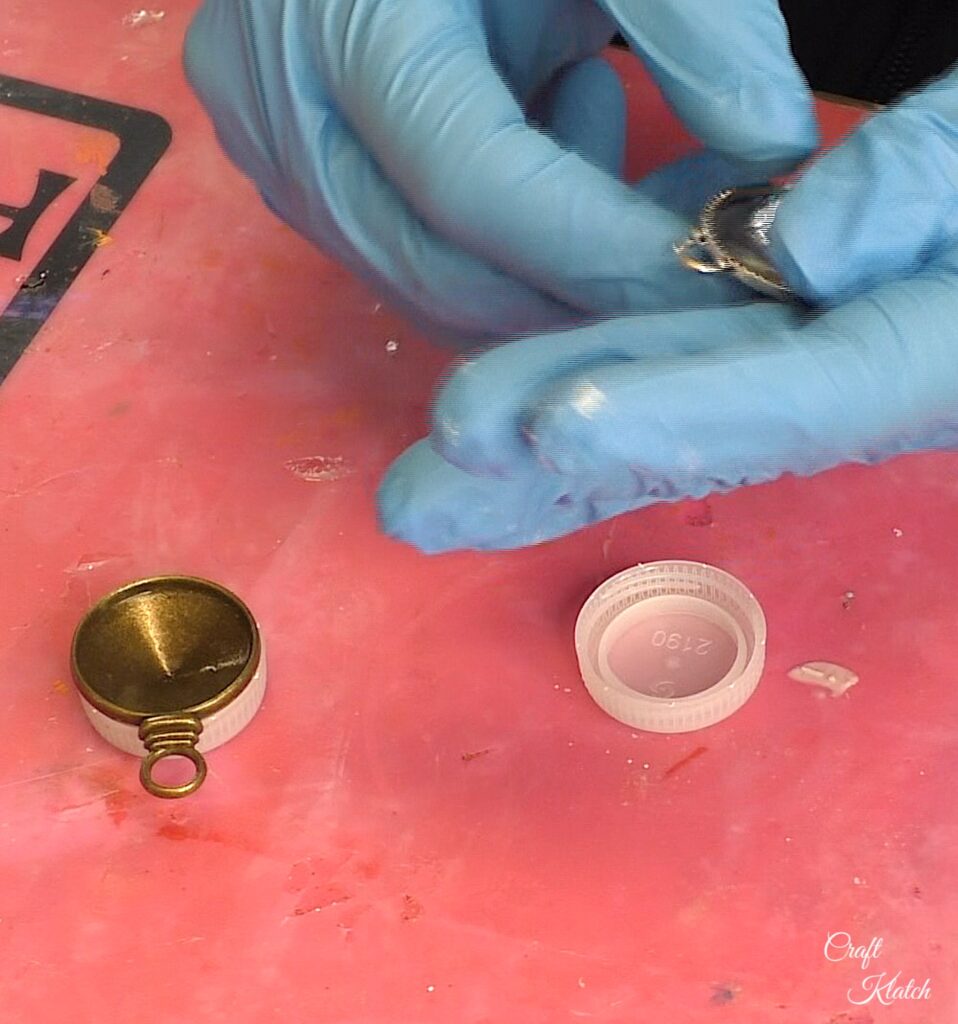 3. I mixed my resin. The resin I used is a fast curing resin and it cures white. I had to work fast!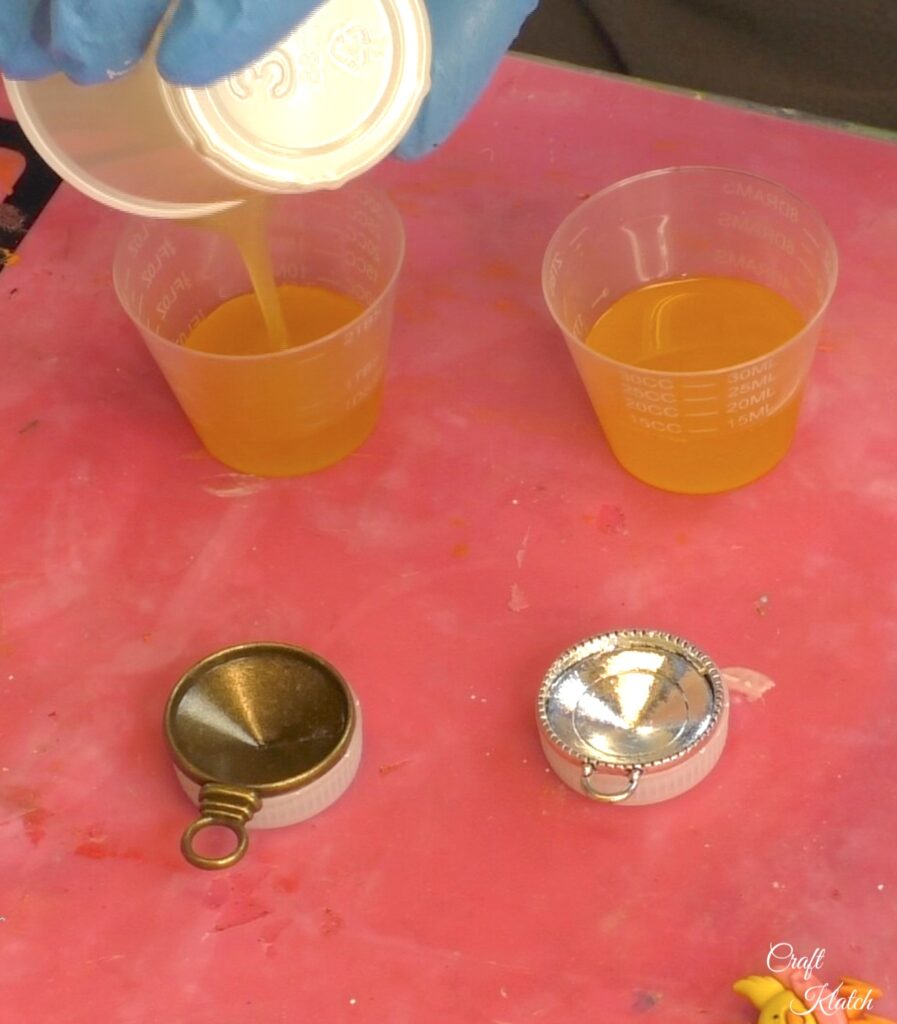 Be sure to follow me on

INSTAGRAM!
4. I separated the resin into two small cups and added pigment powder to each. Pigment powder can have a very strong color, but because the resin cures white, it makes them pastel.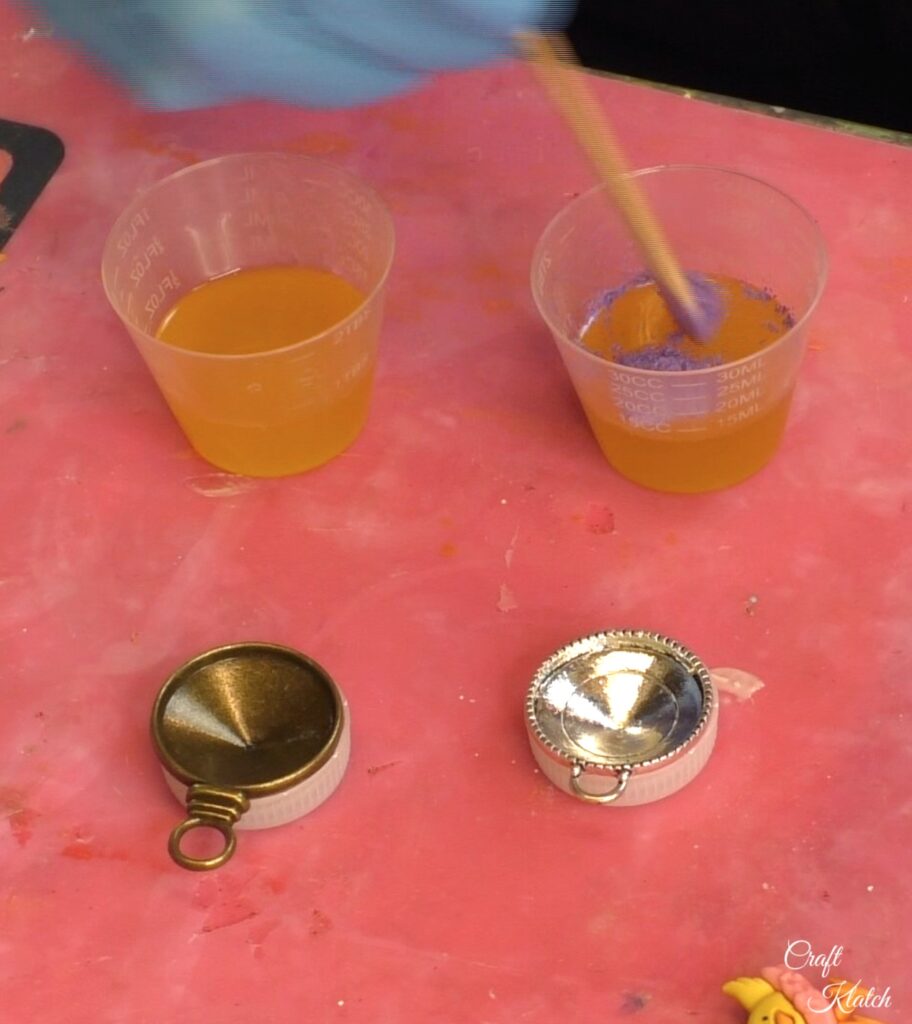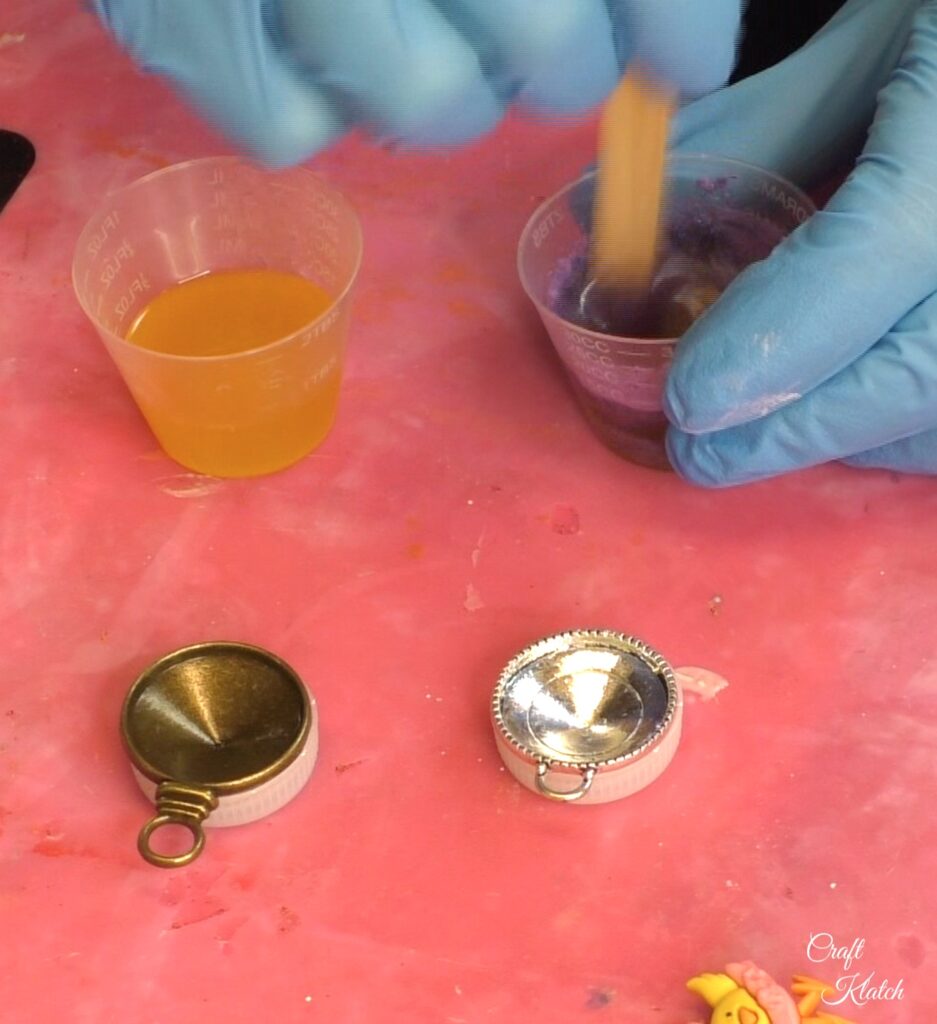 5. I poured the resin into the bezels.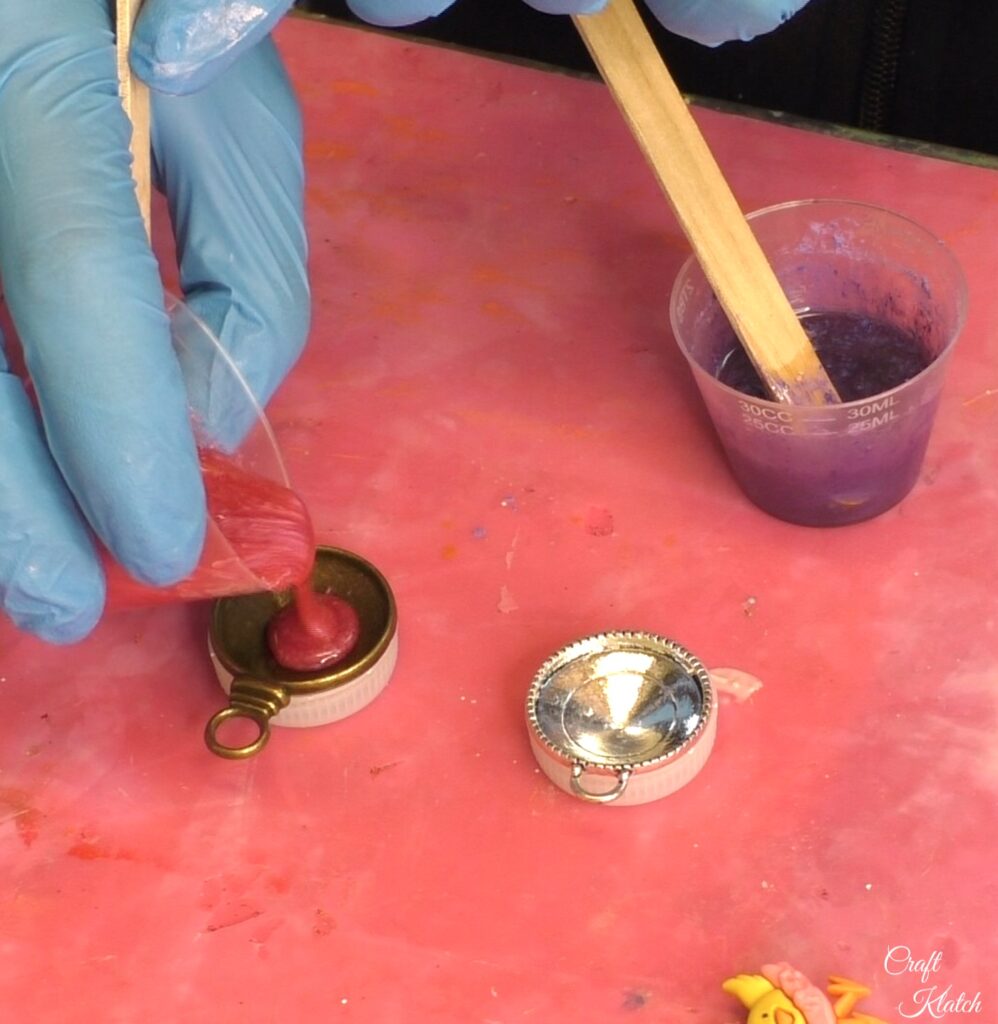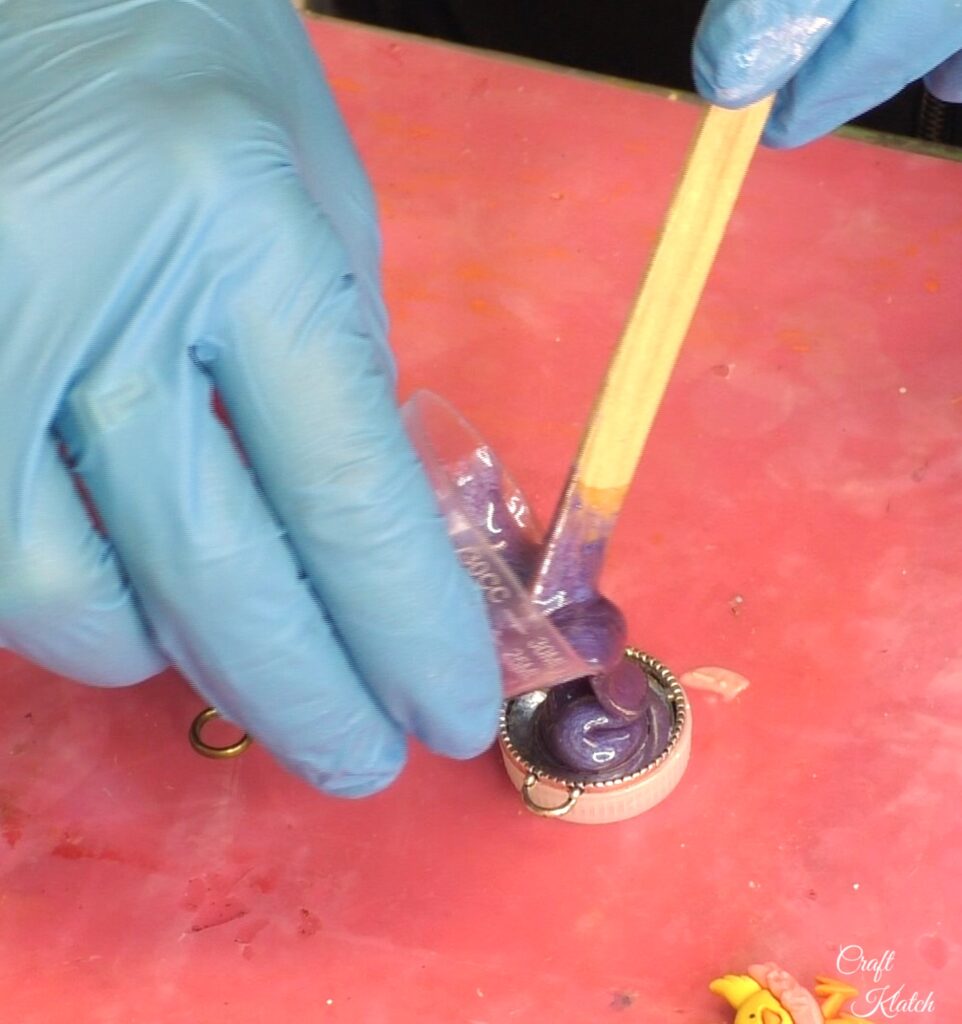 6. I dropped the first cute chick button into the pink resin and let it sit.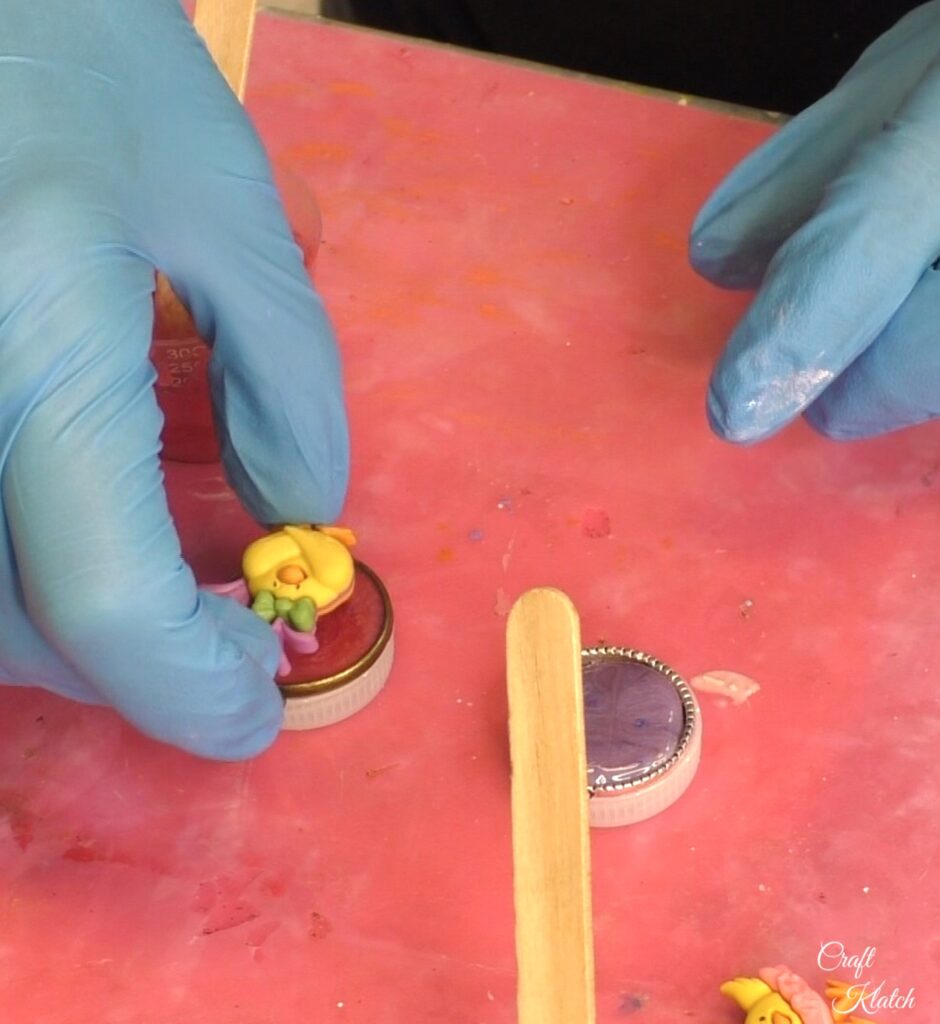 7. The purple resin was curing quickly, so I had to squish the other cute chick into it and hold onto it. It all cured within 15 minutes.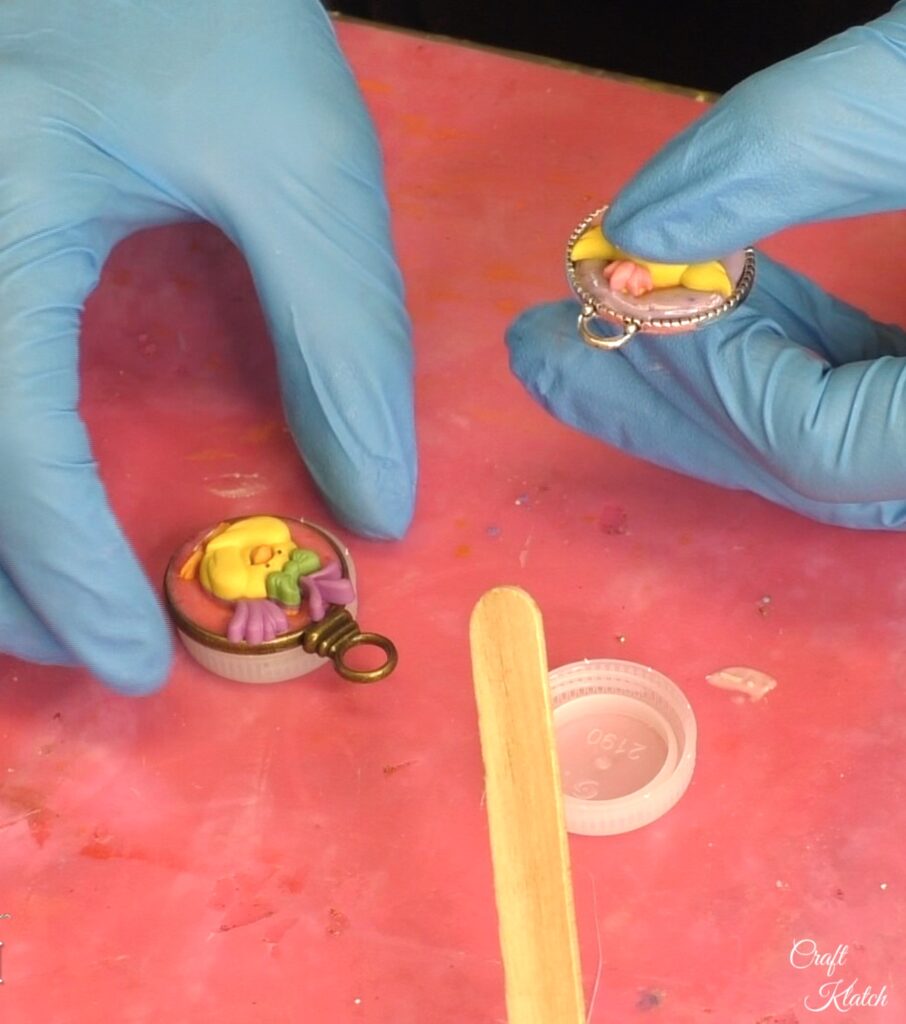 That's it! Now we have two super cute chick charms! Add a jump ring and a cord and you have a necklace. You can also turn it into a keychain.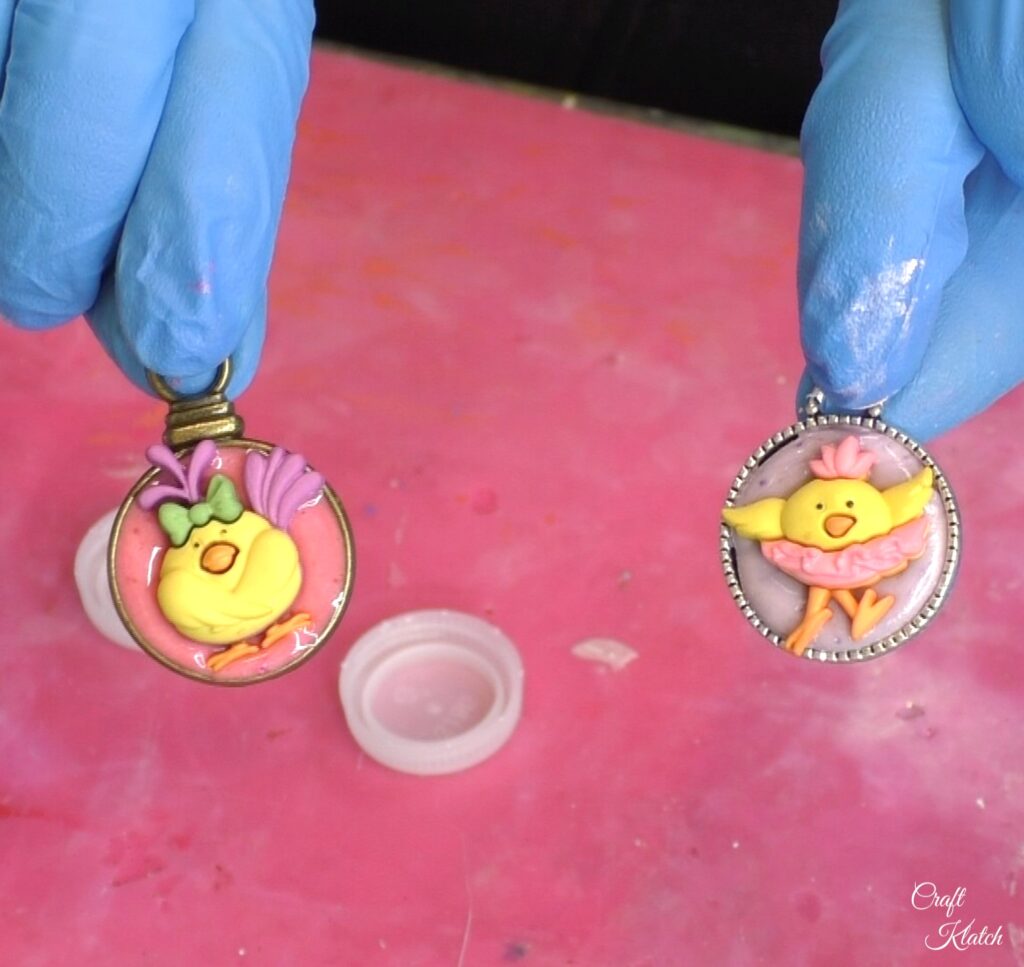 Easter Necklace Alternatives:
Holidays come upon us before we know it! If you don't have time to make the Chick Charms, here are some really fun alternatives:

Thanks for stopping by! Remember: Life's too short not to shimmer, so grab your glue gun and your glitter!™ Stay safe!


Mona
Remember to Pin It for later!