Learn how to make Glitter Heart Coasters! It's a great Valentine's Day gift idea and a great way to add heart to your home decor!
Some more heart Valentine Crafts
Video Tutorial for Glitter Heart Coaster
Here is a quick video, so you can see exactly how I made them:
*This blog uses affiliate links. As an Amazon Associate I earn from qualifying purchases.
Materials:
Resin
When deciding on which resin to use for your coasters, you need to keep in mind whether you want it just for cold cups or for hot as well.
If only for cold drinks, you can be flexible and use whatever brand you like:
If you want it to work for both hot and cold drinks, you need to look for a heat resistant resin, like these:

FX Poxy

 ~ According to the manufacturer, this one is heat resistant to 500° F.
Directions for the Glitter Heart Coaster:
1. I mixed two ounces of resin and poured it into two of the coaster mold cavities.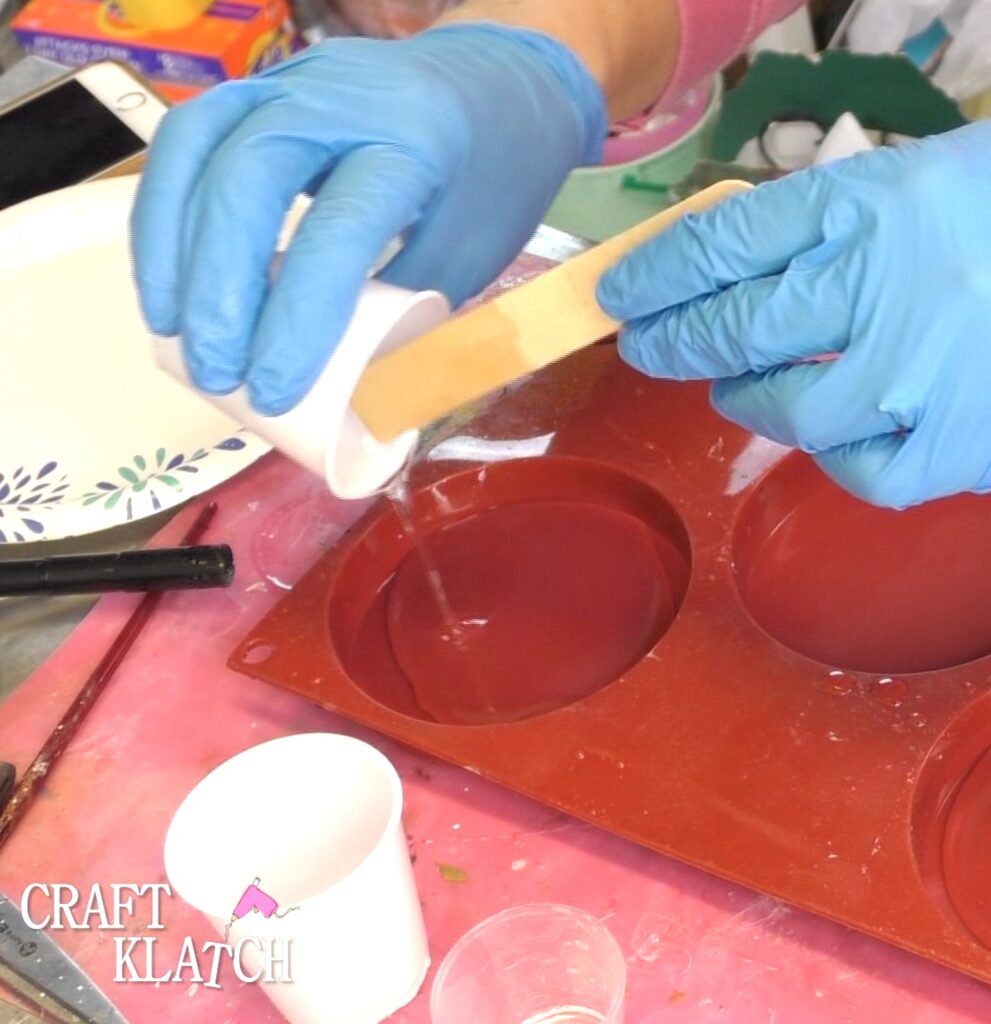 2. I used my lighter to pop the bubbles and let it cure a minimum of 12 hours.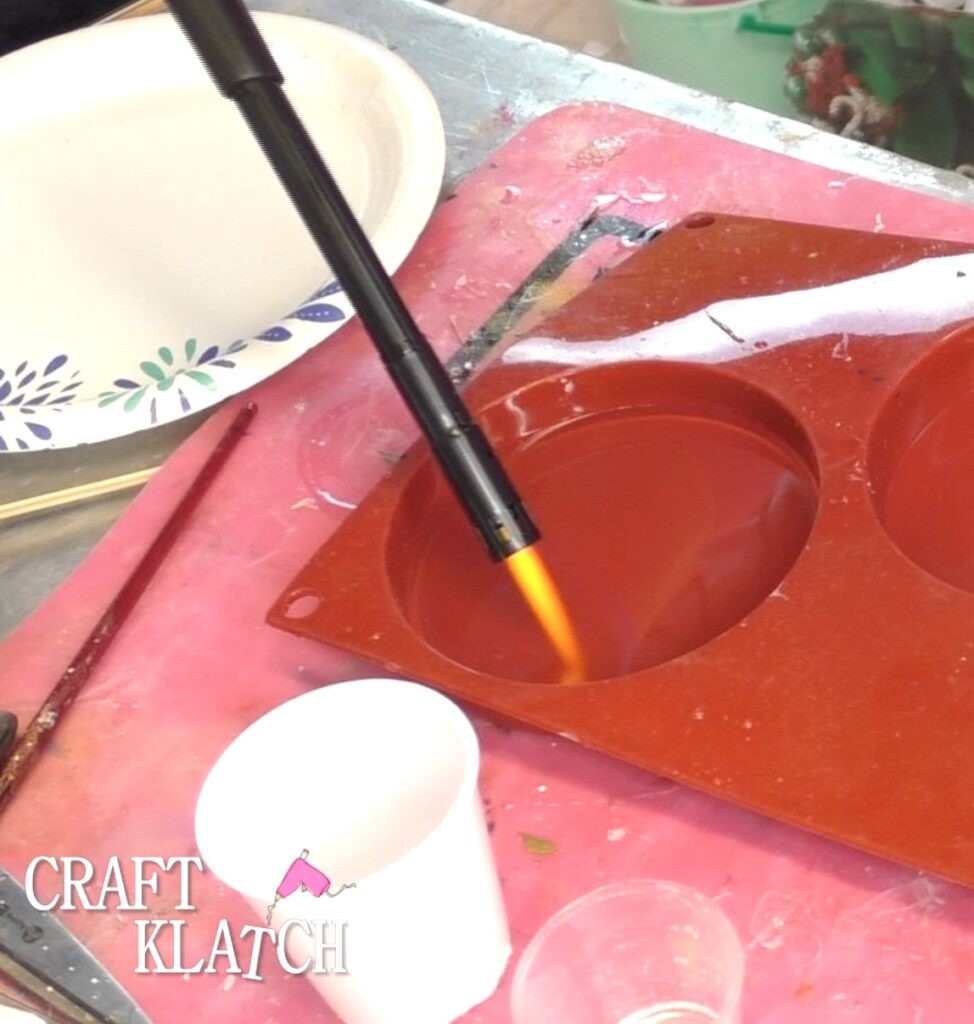 3. Once cured, I removed the pieces.
4. I am using the same stencil I used on the Easy Stenciled Heart Coasters.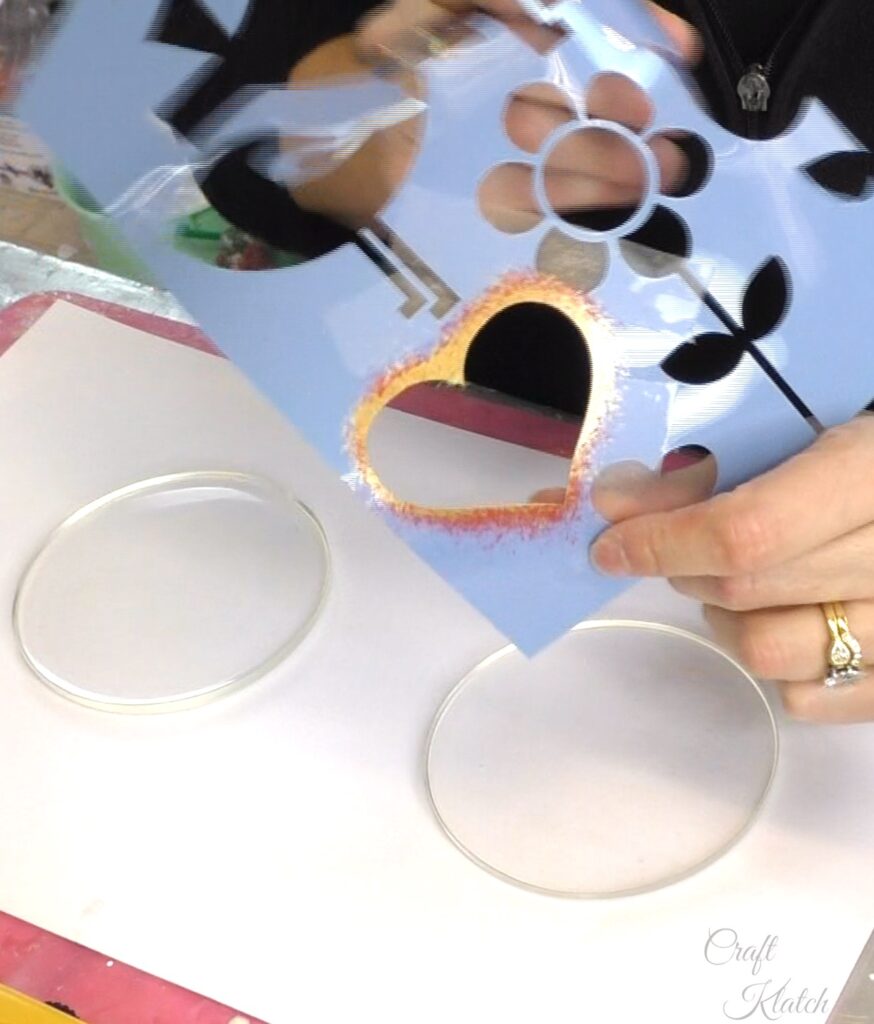 5. I used a paint brush to put the Mod Podge in the heart portion of the stencil.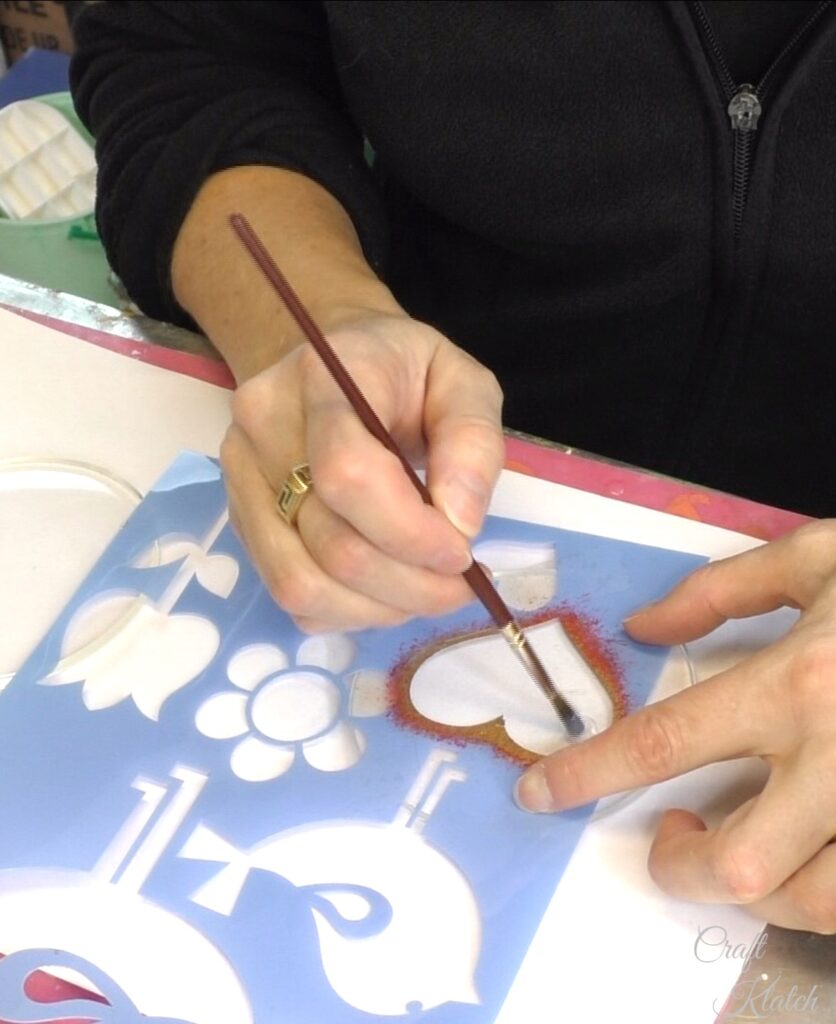 6. I sprinkled fine red glitter onto the Mod Podge.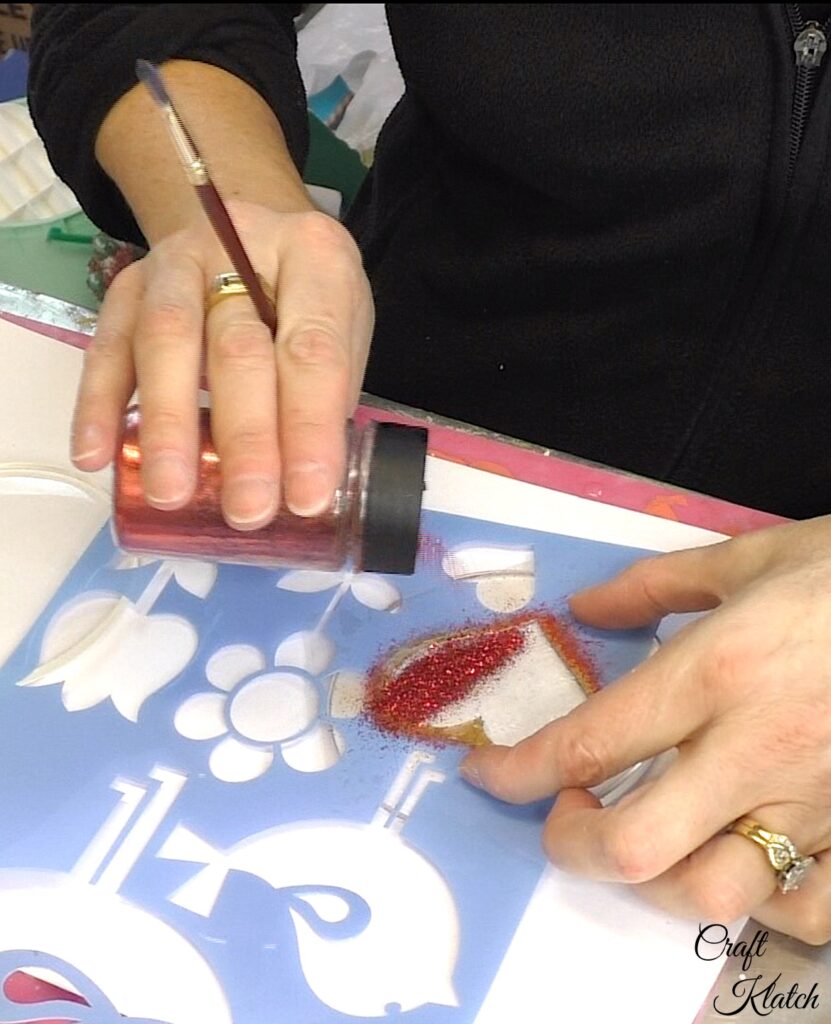 7. I carefully removed the stencil.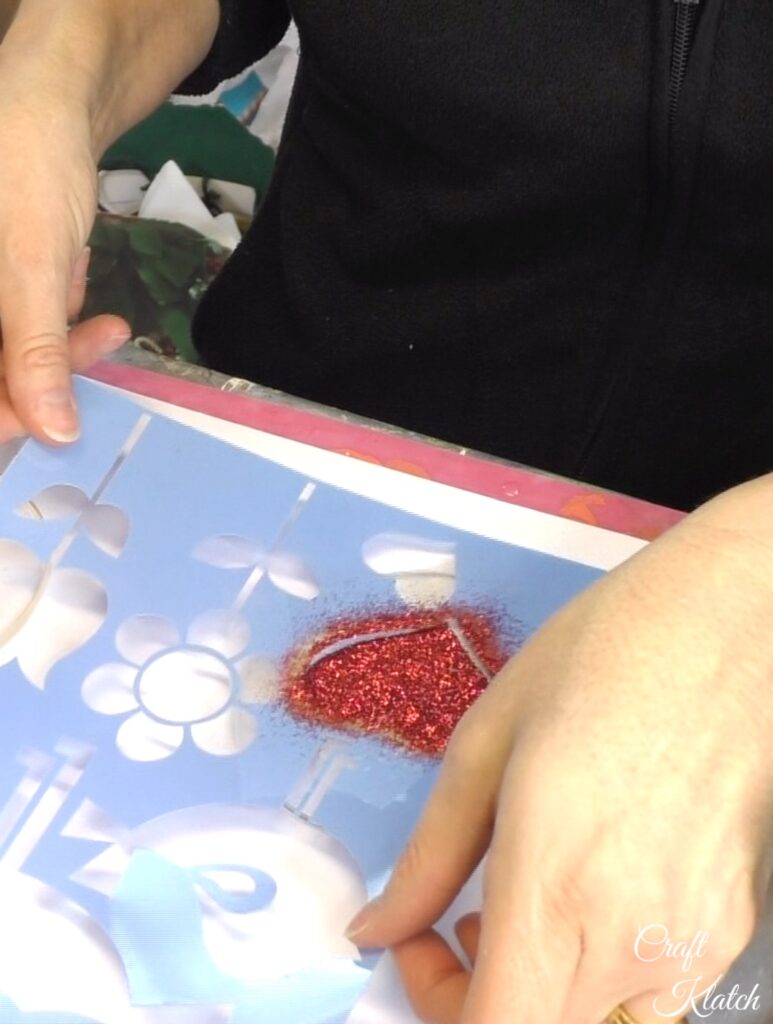 8. I then poured the glitter all over the coaster. This is because you will never get all of the glitter off, so if there are small specks of glitter, they should be everywhere.
9. When dry, take a soft brush and sweep off the excess.
10. I mixed two more ounces of resin and carefully pour it onto the coasters.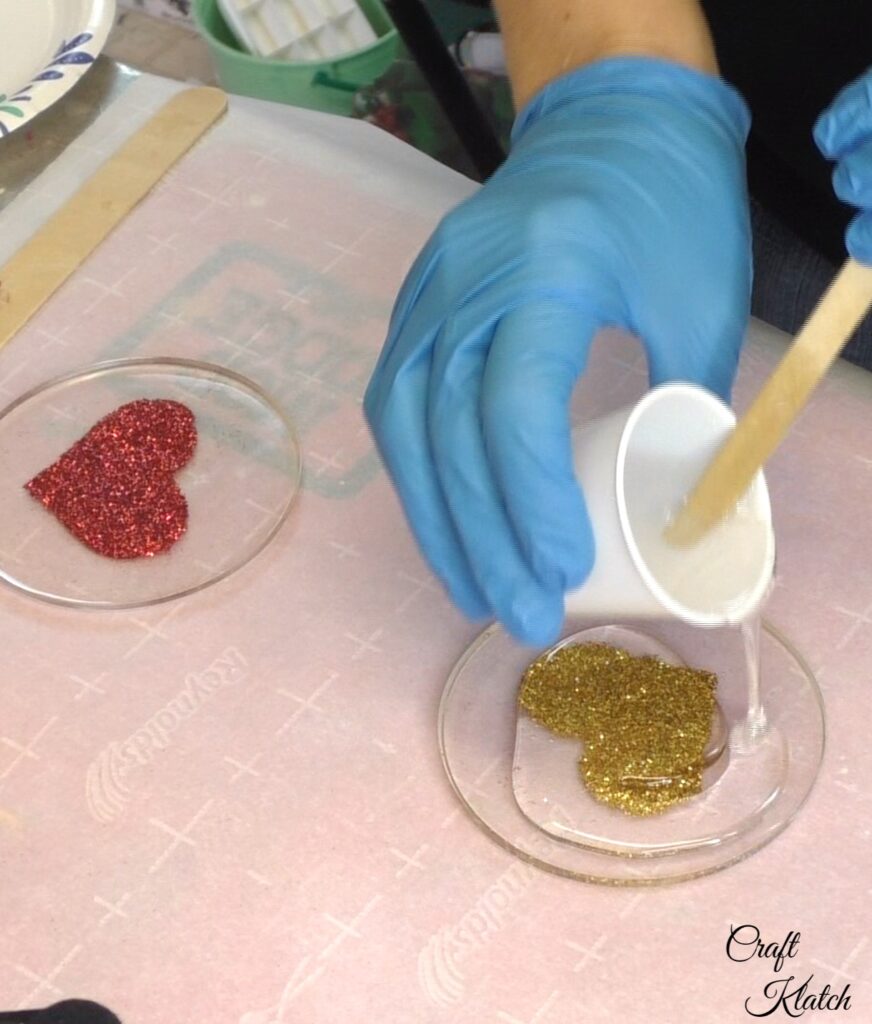 11. Use your lighter to pop the bubbles.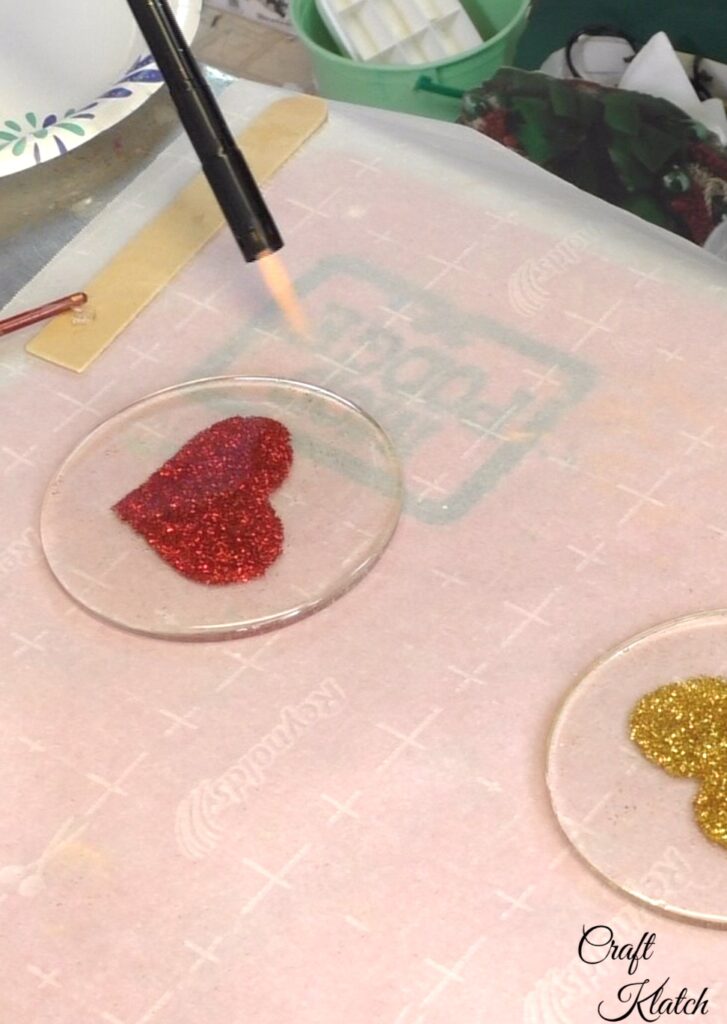 That's it! Now you have beautiful coasters! They are great for Valentine's Day, a wedding, anniversary etc.
Alternatives!
If you don't have time to make these coasters, but want some more heart in your life, these are great alternatives, or Valentines gift ideas!

That's it! Thanks for stopping by! Remember: Life's too short not to shimmer so grab your glue gun and your glitter!™ Stay safe!
Mona