Learn how to make a cone from paper for less than $1. It's easy and perfect for all of your crafting needs. Think Christmas decorations!
I was buying styrofoam cones and was surprised at how expensive they were!
I mean really expensive!
So from the craft store, I went to the dollar store and found cones for a dollar…
Yay!
…… but they only came in one size (kinda small) and weren't very pointy at the top. Not ideal.
For a while, I made do but I longed for an alternative.
The How To Make a Cone From Paper Struggle Is Real
I set out to make my own cones from paper and poster board and had quite a time figuring it out! Who knew it could be so hard?!?!  
I searched online…a lot…but didn't find it to be especially helpful. Then, I found someone on Pinterest who would tell you how to make them, I was excited and even repinned before I realized you had to buy her pattern.
Bummer…I mean…for a cone? I need a pattern for a cone?
Surely I must be smart enough to figure this out without having to pay someone! Right?
IT'S A CONE, NOT ROCKET SCIENCE!
Admittedly, I questioned my intelligence MANY times while figuring out this VERY SIMPLE process. 🙄 Maybe I should have just bought the pattern.
Don't go running away to look for the pattern! You don't need it!
I'm going to show to you how to make a cone out of paper for FREE!
The Cone and The Christmas Trees
When I started my quest to figure out how to make a cone from paper, my focus was on Christmas trees. I was really bent on making a bunch of Christmas trees. So far, I have made seven Christmas trees using a cone.
7 Christmas Tree Crafts Using A Cone
The pine cone and the hat Christmas trees actually involved larger cones. So when I finally figured out how to make a regular cone from paper, I decided to make a cone on steroids, aka a really big cone. (Hint: The process is the same).
Supplies You Need To Make A Cone From Paper (or poster board)
– Poster board
– Pencil
– String
– Hot glue or tape – if you decorate right over it, you will never see the tape!
Directions
Hold onto your hat, Sally!
This is going to blow your mind!
Okay…not really…but it's going to help!
For a cone, you need either a semi-circle or a quarter of a circle. With poster board, you can have overlap, but if you were doing foam, because of its thickness, you would want it to butt right up to itself and you would need a quarter circle then.
Step 1: String It
Take a string and tie it to the end of a pencil.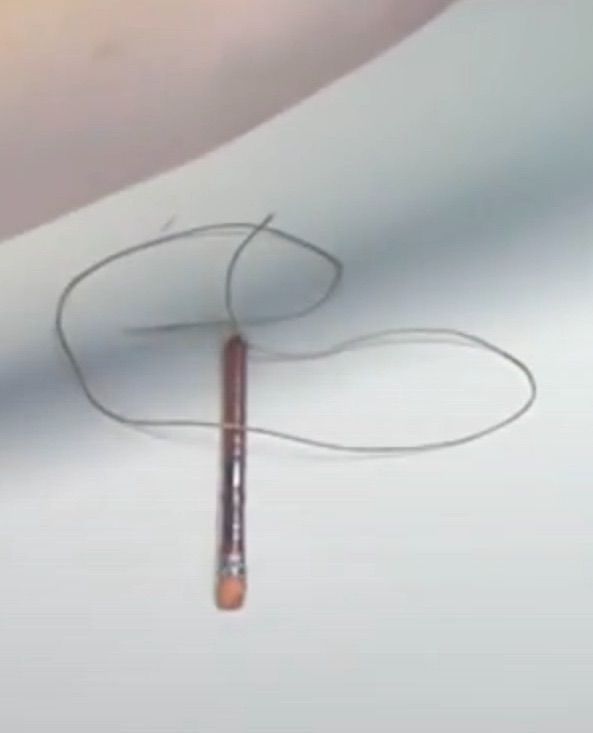 Step 2: Draw The Cone
Put the end of the string on the edge of the poster board and draw a semi-circle.
Step 3: Cut It Out
Use regular scissors to cut out the traced shape. It will be a triangle with a curved bottom.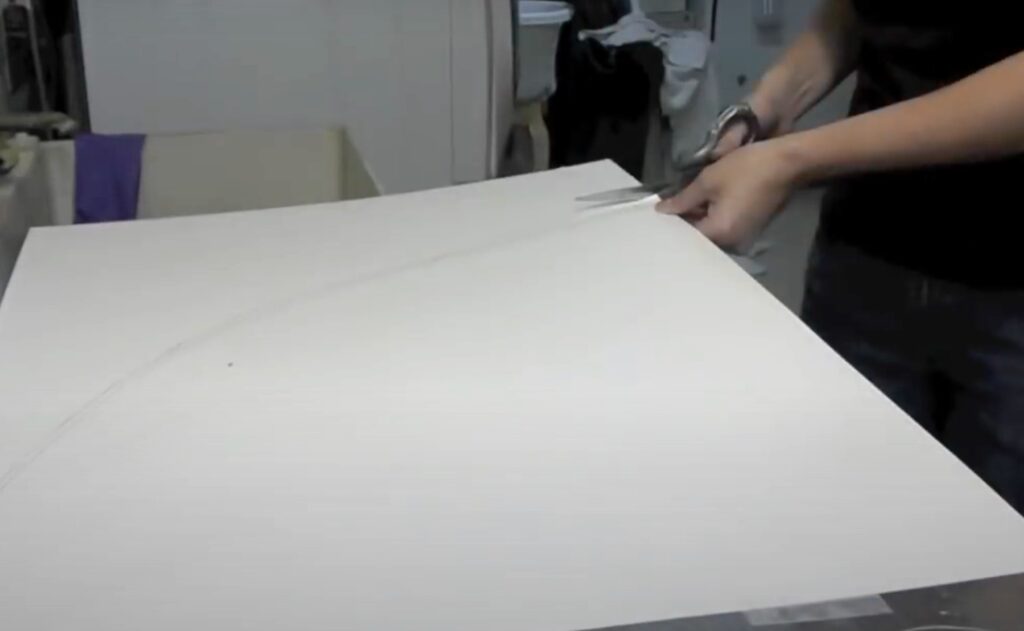 Step 4: Roll It
Roll it together until you get the cone shape.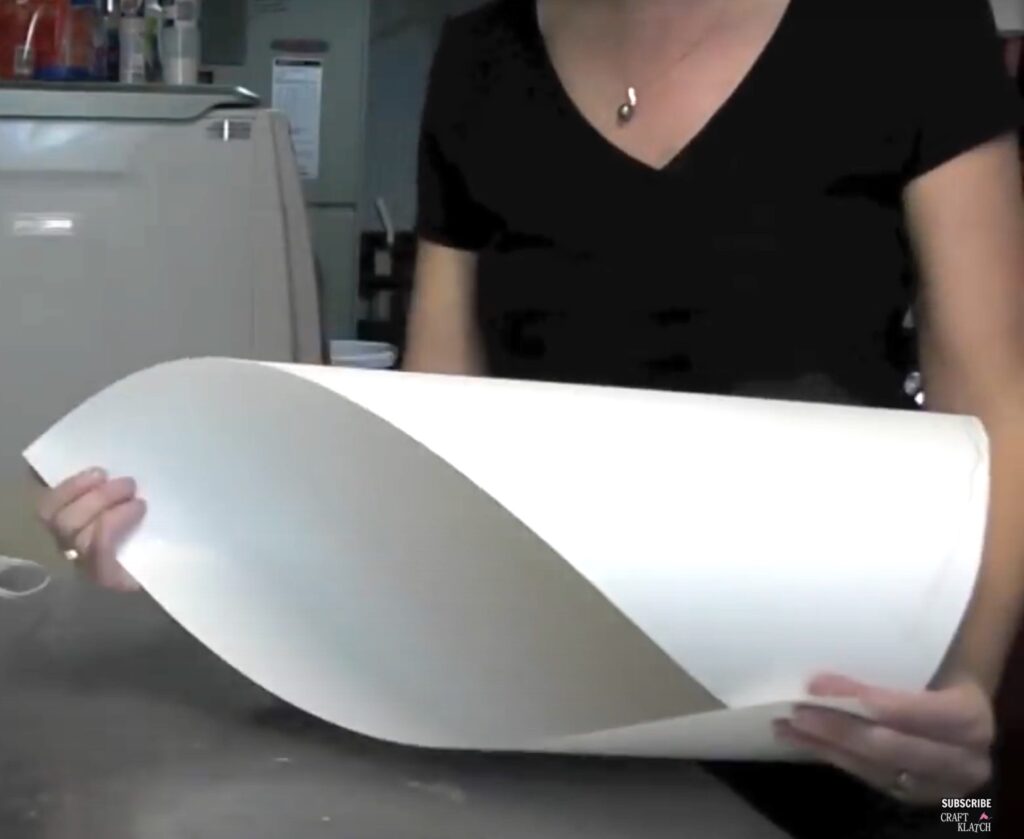 Yup! That's how to make a cone from paper.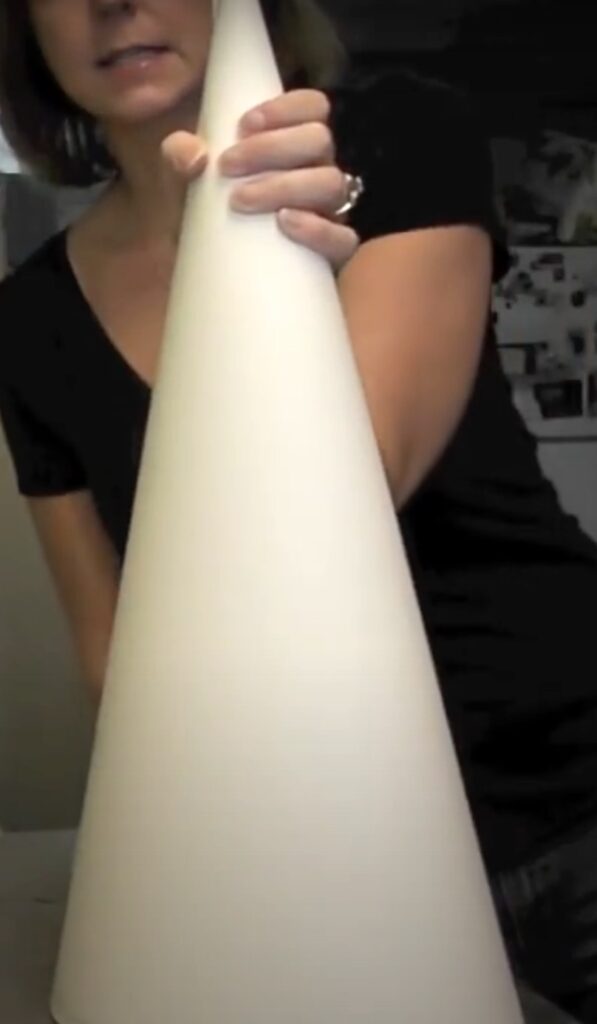 Step 5: Glue It
Carefully glue it with your hot glue and hold it together while it cools.
Or you can use tape. If you are decorating over it, you can use tape on the outside or the inside.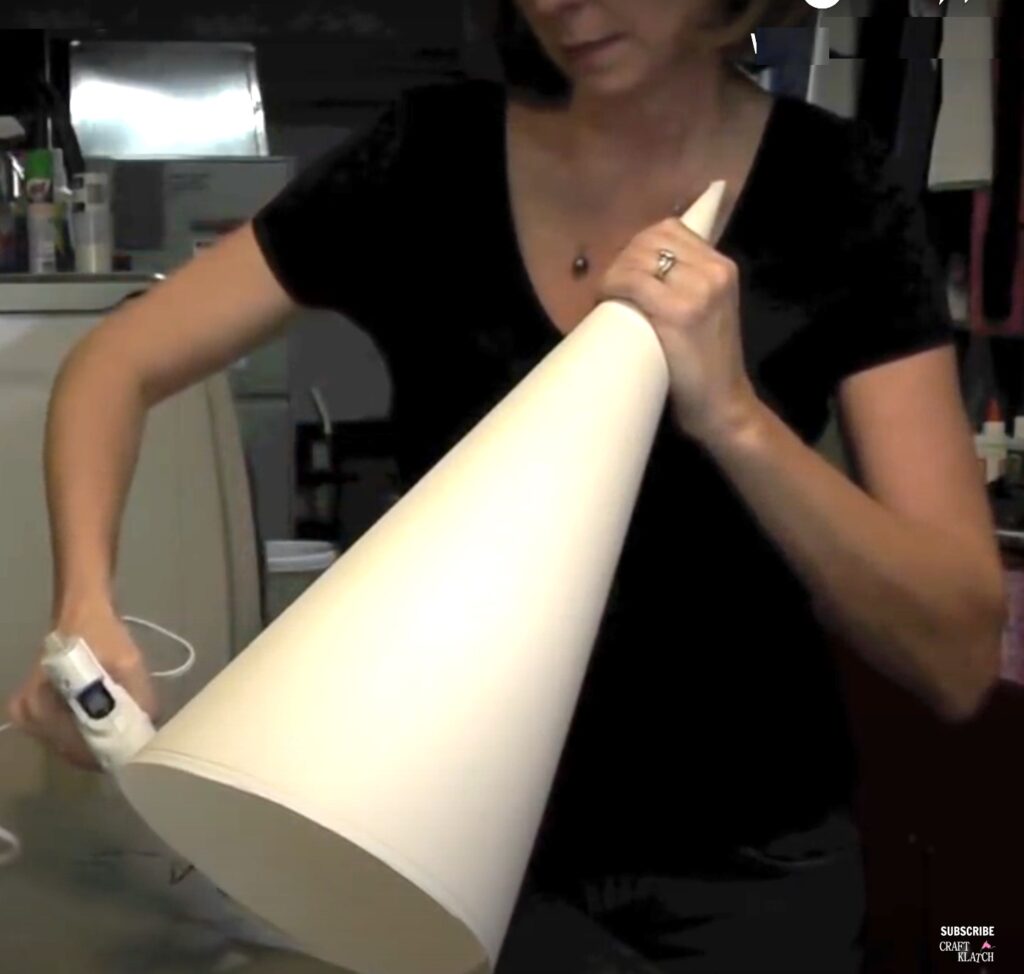 If you get a chance, be sure to follow me on Instagram!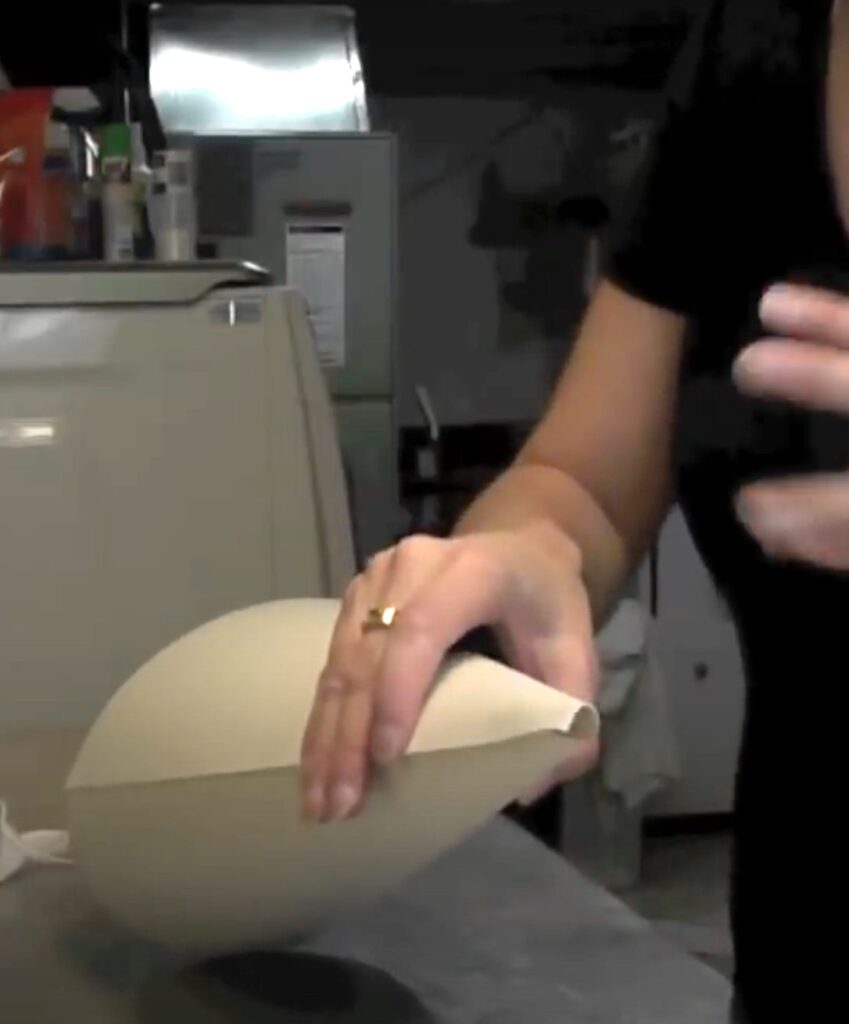 That's it!
Hope it is helpful! Now you can make a bunch of cones or one big cone for less than a $1.00!
Beyond The Christmas Tree
Once I had the process down, I also used poster board, a paper shopping bag, and craft foam. I also expanded my cone use to beyond the Christmas tree.
7 Cone Crafts That Are Not Christmas Trees That I Have Made
10 Ideas On How To Use A Cone That I Have Not Made…Yet
A rocket for Fourth of July decorations
Carrots for Easter decorations
Turn them upside down add a ribbon for Wedding decorations (hold candy or flowers)
The cone part of an ice cream cone
Santa
Birthday hats
Thanksgiving cornucopia
A centerpiece with

foil tinsel picks

coming out the top for New Years Eve
A horn for New Years Eve
A pointy bra…if you wanted to dress up like Madonna from the 80's.
Anyway, I hope this all helps! Now you can make as many cones as you want!! In any size your want!
Incase you don't have time for cone crafts this year, here are some fun decor items you might enjoy!

I have two video tutorials, which I hope you find helpful!
How To Make A Cone From Paper Video Tutorial
How To Make A Really Big Cone From Paper Video Tutorial
Yay! Thanks for stopping by!
Remember: Life's too short not to shimmer, so grab your glue gun and your glitter!™ Stay safe!
Mona