If you have ever wanted to know how to make a Christmas tree out of pine cones, I am going to show you how, from the base to the star to the ornaments! I also call it my Golf Ball Christmas Tree because I love making things out of golf balls!
I created this Christmas pine cone tree because I had created a big cone out of poster board and needed to figure out how to decorate it! Being a few days before Christmas, having a bunch of pine cones I hadn't touched, it all began to fall into place for this perfect holiday craft!!
How To Make A Christmas Tree Supplies
*This blog uses affiliate links. As an Amazon Associate I earn from qualifying purchases.
Large poster board cone

– I don't know if you can buy them or not but you CAN make one! Check out my post and watch the video HERE! I'll show you how ridiculously easy and inexpensive it is!!
Pine cones – If you can, go outside and find some. If you can't, buy some!
Gold star tree topper – I'll show you how I made this one! So easy!
How To Make A Christmas Tree Video Tutorial
Pine Cone Craft Christmas Tree Directions
Step 1
Once you have made the Big Cone, glue pine cones onto it with hot glue until you cover the whole thing. Small pine cones work well as fillers.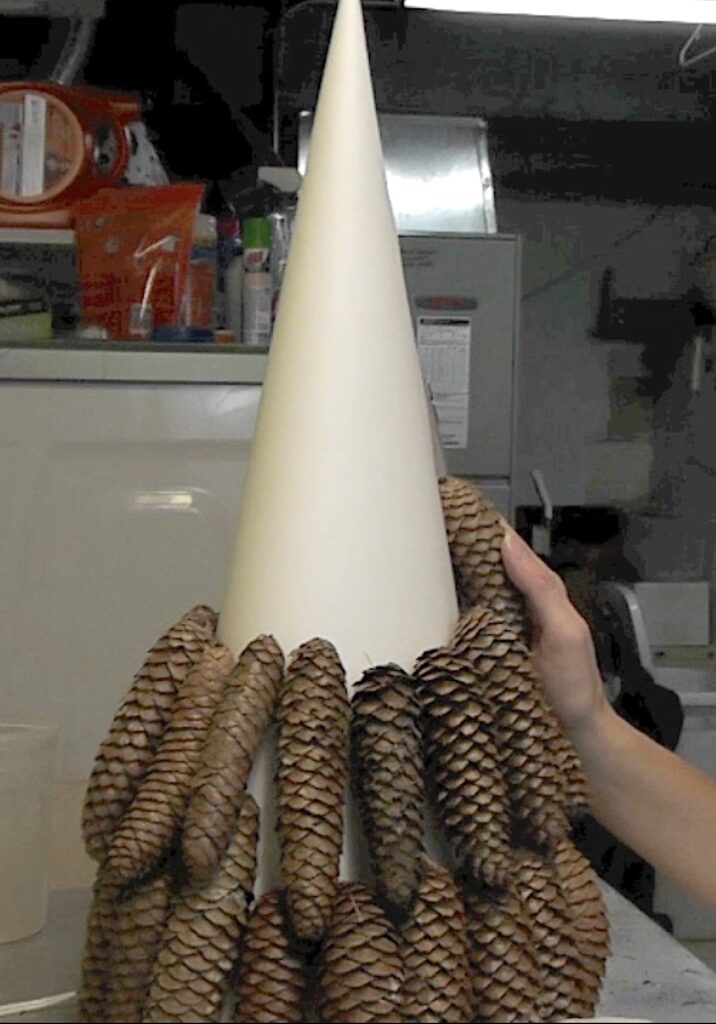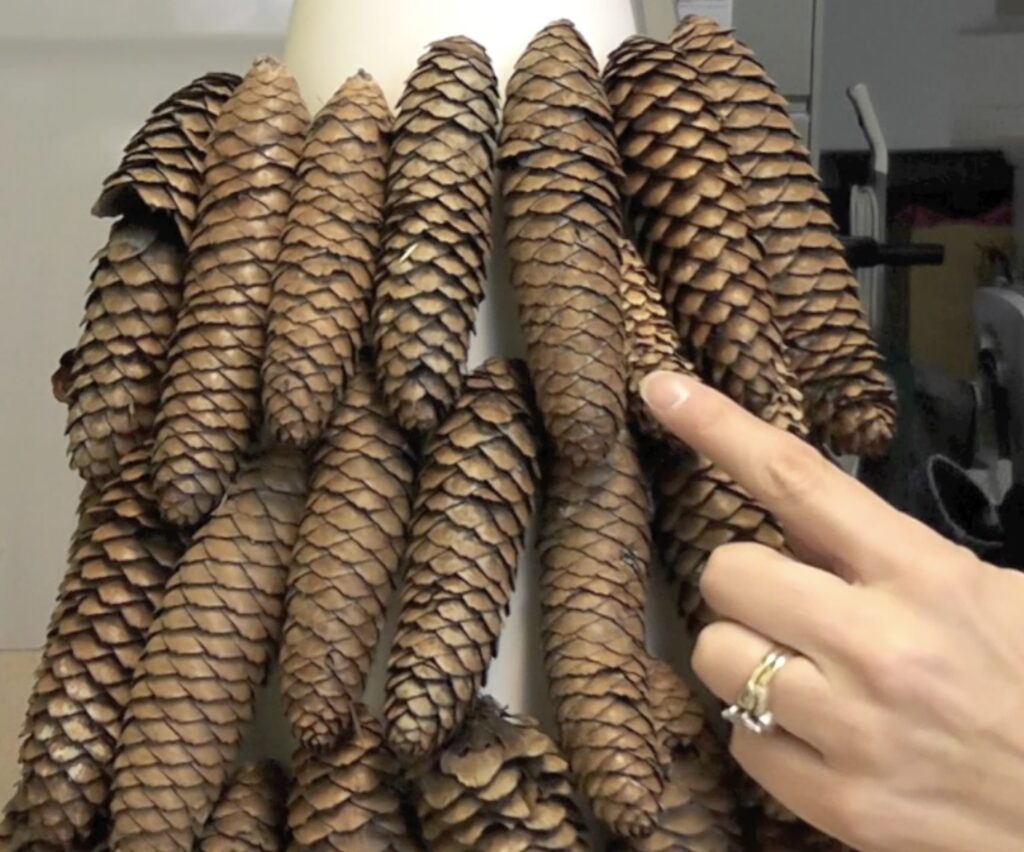 Step 2
Spray paint the entire tree green. I did not paint the cone beforehand because I always had the intention of spray painting the entire thing.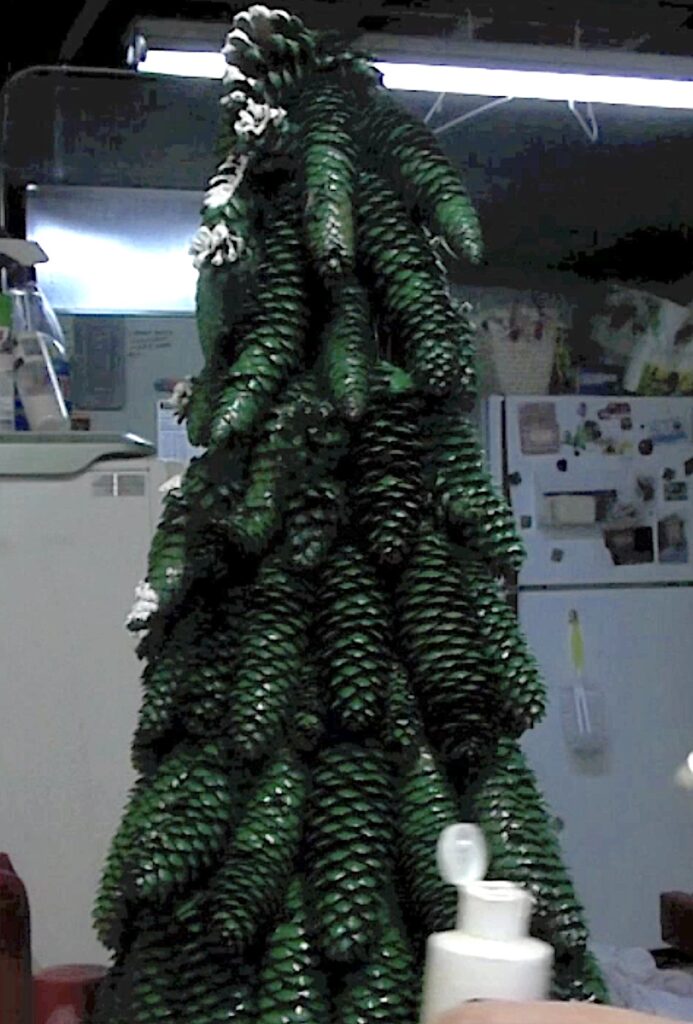 Step 3
While that is drying, take golf balls (or any purchased or made ornament will work) and paint them red and glitter them. Allow to dry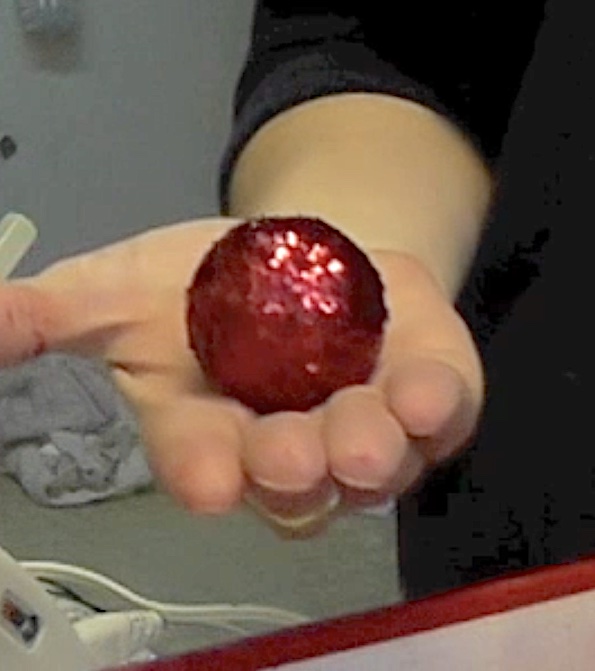 Step 4
When the tree is dry, paint the ends of some of the pine cones with white acrylic paint and sprinkle with white or clear glitter to give the illusion of snow – allow to dry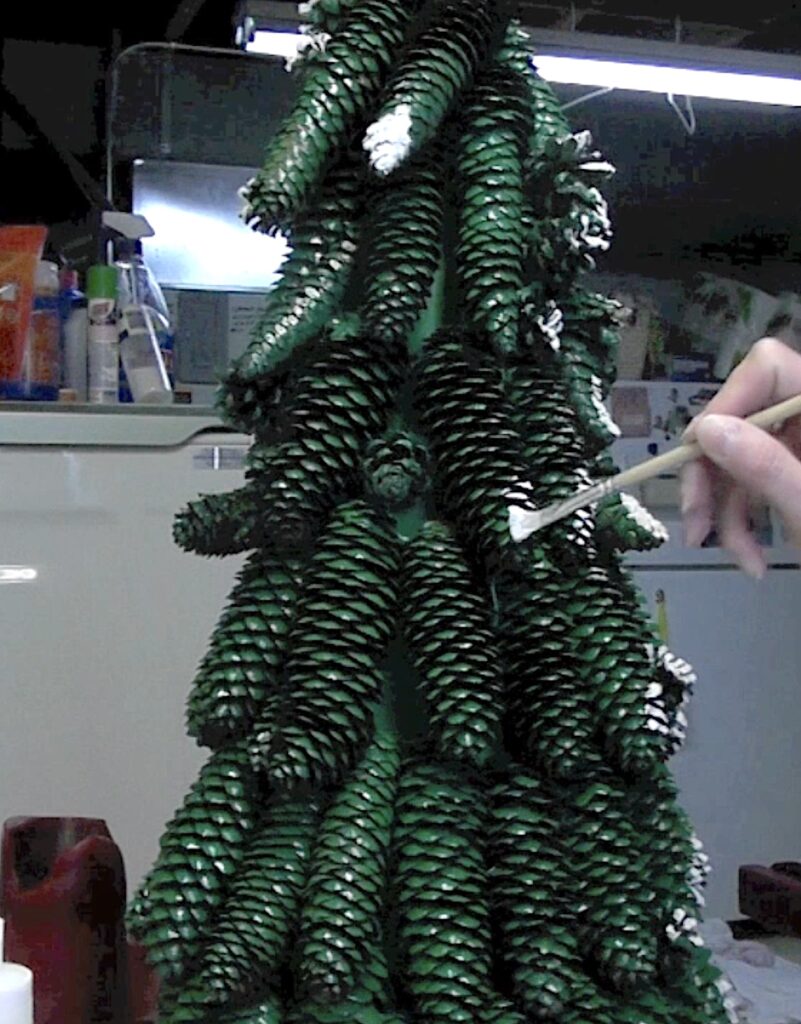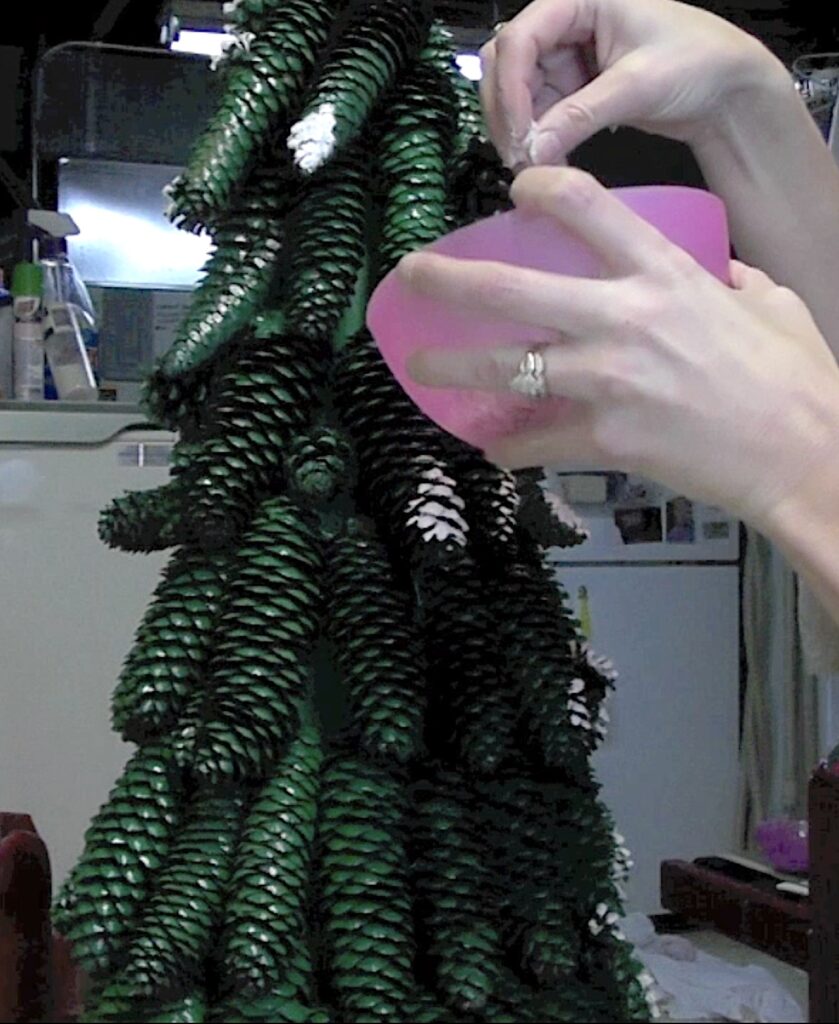 Step 5
When dry, glue glittered golf balls onto the tree
Step 6
Make or buy a star for the top of the tree and hot glue into place.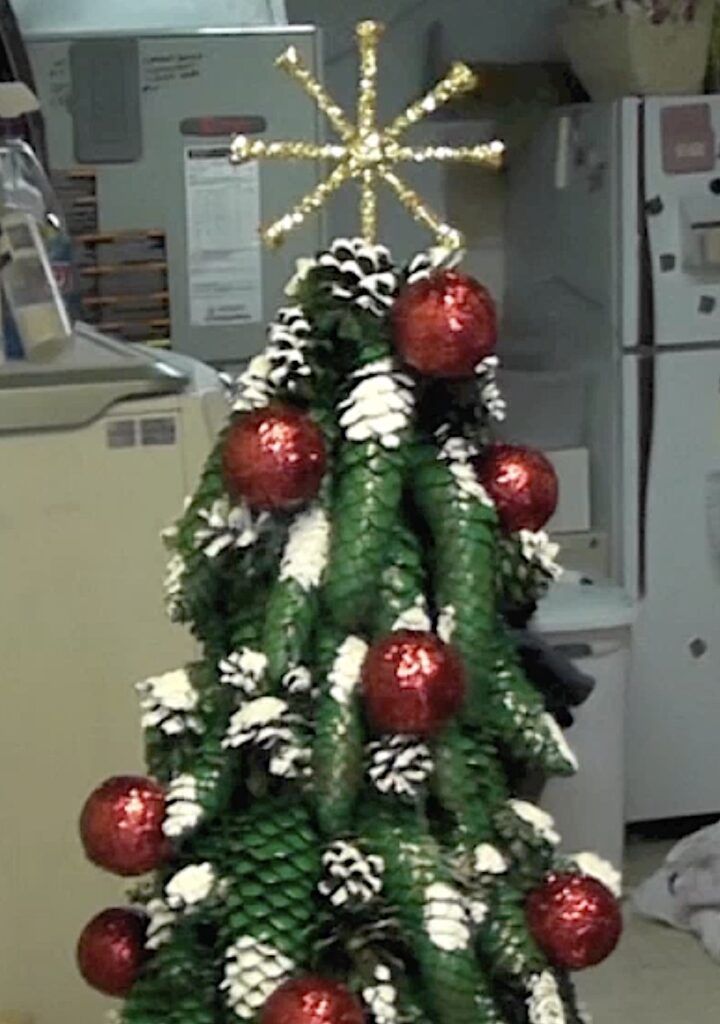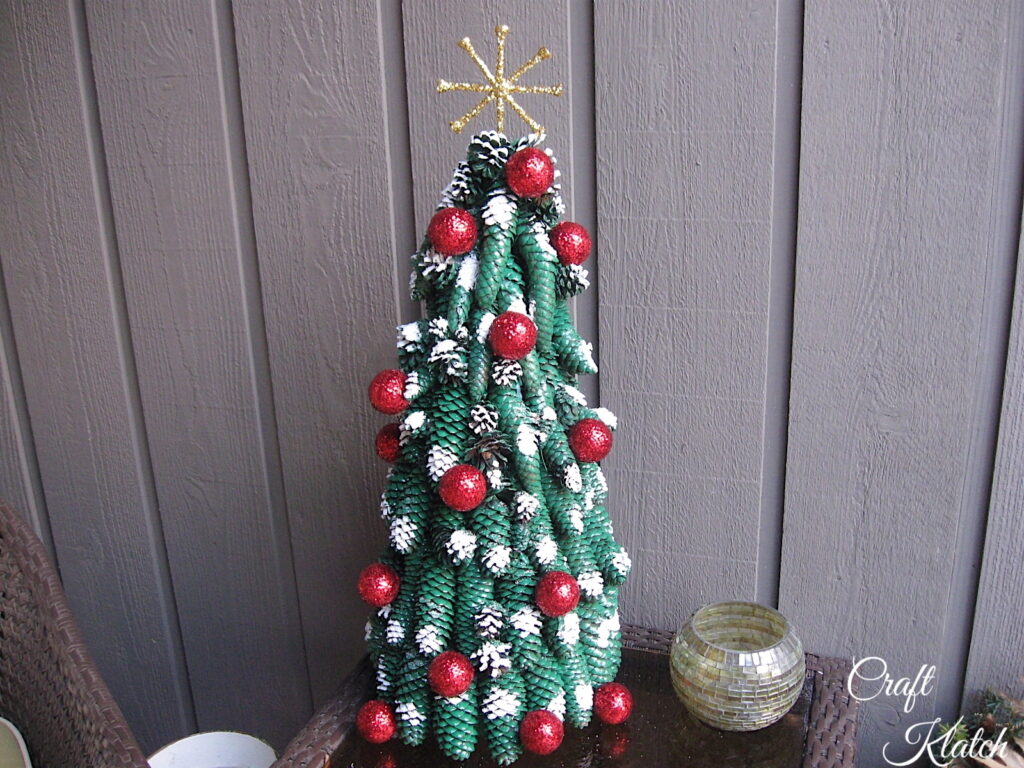 Have fun with it! I'd LOVE to see what you make! Be sure to share it over on my Craft Klatch Facebook Group! It's Free! ❤️
So Many Christmas Crafts! So Little Time!
I have used pine cones in an unexpected way for The Glam Table Makeover and a more traditional way in the Autumn Vase Craft. However, I have made a bunch of cone Christmas Trees that I think you are gonna love!
Amazing Christmas Trees You Can Buy!
The holidays get super hectic for everyone! If you don't have time to make this pine cone craft for Christmas, don't feel bad! Check out these beauties you can buy!

Merry Christmas! Happy Holidays! Remember: Life's too short not to shimmer, so grab your glue gun and your glitter!™ Stay safe!
Mona
Be sure to PIN IT for Later!