Learn how to preserve bar coasters in resin! It's an easy resin craft!
I'm not sure what people call them. I'm talking about how to preserve beer coasters, or cardboard beer coasters, cardboard bar coasters, paper beer coasters, or bar coasters. Whatever you call them, you know the ones I'm talking about.
The ones I have are from our honeymoon to Tahiti. Greg collected them and they have been sitting around in our basement wet bar forever. He actually had the idea to preserve the paper coasters, which I thought was a great idea!
If you want to preserve a souvenir from your travels or a vacation, this is a perfect way to do that.
Video Tutorial on How To Preserve Bar Coasters
Here is a quick video tutorial, so you can see exactly how I did it:
*This blog uses affiliate links. As an Amazon Associate I earn from qualifying purchases.
Supplies You Need To Preserve Bar Coasters
You will need:
Resin
When deciding on which resin to use for your coasters, you need to keep in mind whether you want it just for cold cups or for hot ones as well.
If only for cold drinks, you can be flexible and use whatever brand you like:
If you want it to work for both hot and cold drinks, you need to look for a heat-resistant resin, like these:

FX Poxy

~ According to the manufacturer, this one is heat resistant to 500° F.
Directions on How To Preserve Bar Coasters
Step 1: Preserving Bar Coasters was Greg's Idea
We had these coasters from our honeymoon. Greg has saved them all these years. It was actually his idea to preserve them. They are just regular cardboard bar coasters.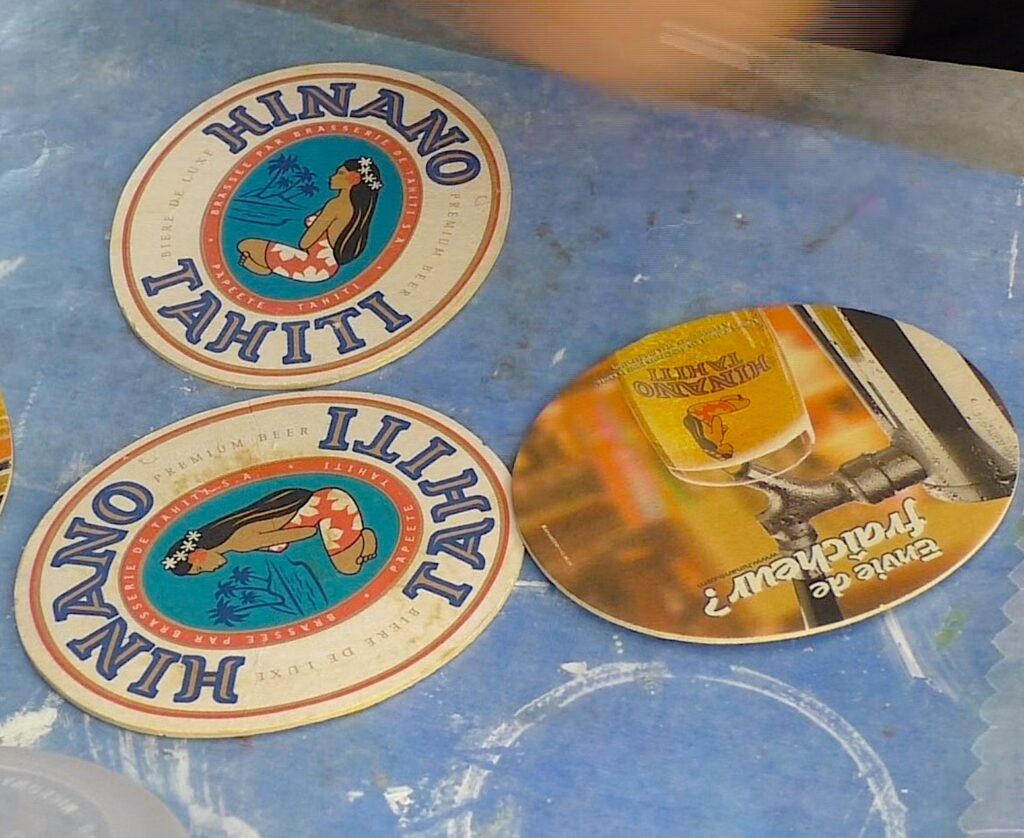 Step 2: How To Seal Paper Coasters
Because the bar coasters are a cardboard-type or paper type of material, I wanted to seal them. I used Mod Podge on both sides and on the edges. I did two coats and I made sure it was completely dry, before moving on.
Don't skimp on this step! If you feel better doing three coats, do three coats. Make sure every bit of it is sealed.
Why is this so important? It's important because if left unprotected, the resin will soak into the cardboard coaster and it will create splotches that don't look that great.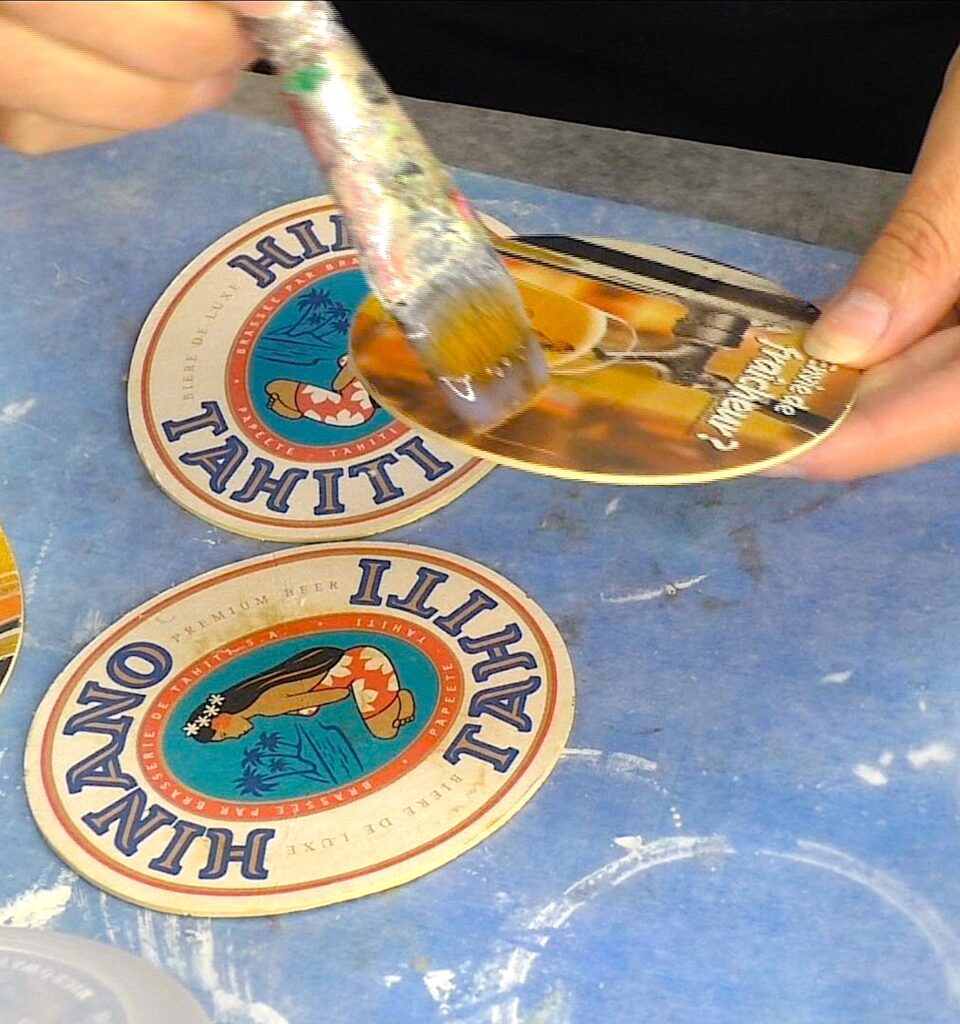 Step 3: Protect A Side of The Bar Coasters
Once dry, I used Press and Seal wrap and made sure it was stuck really well to one side of the sealed coasters. Then, I trimmed around them.
You can use painters tape if you would rather.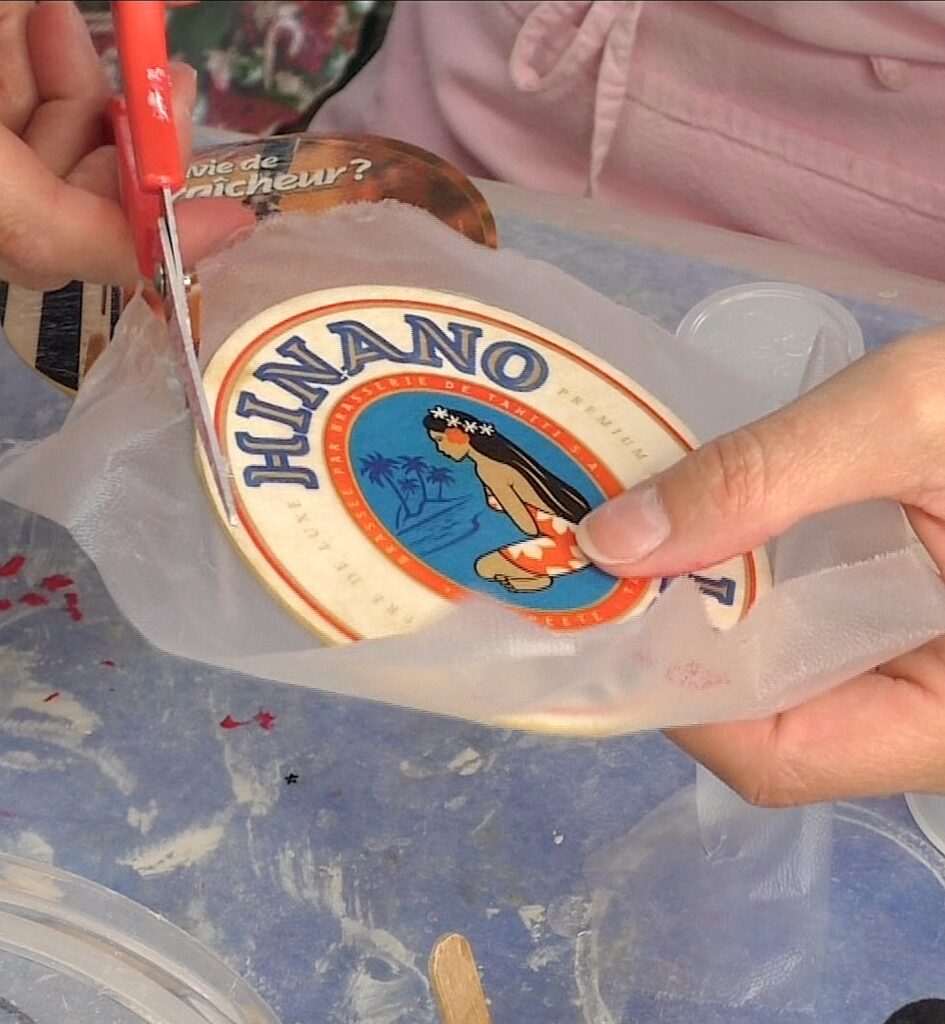 Step 4: Mix and Pour The Resin Over the Paper Coasters
This is where we start to preserve the bar coasters. I mixed the resin and poured it on the coasters. I had them raised up on cups, so any excess resin would drip off.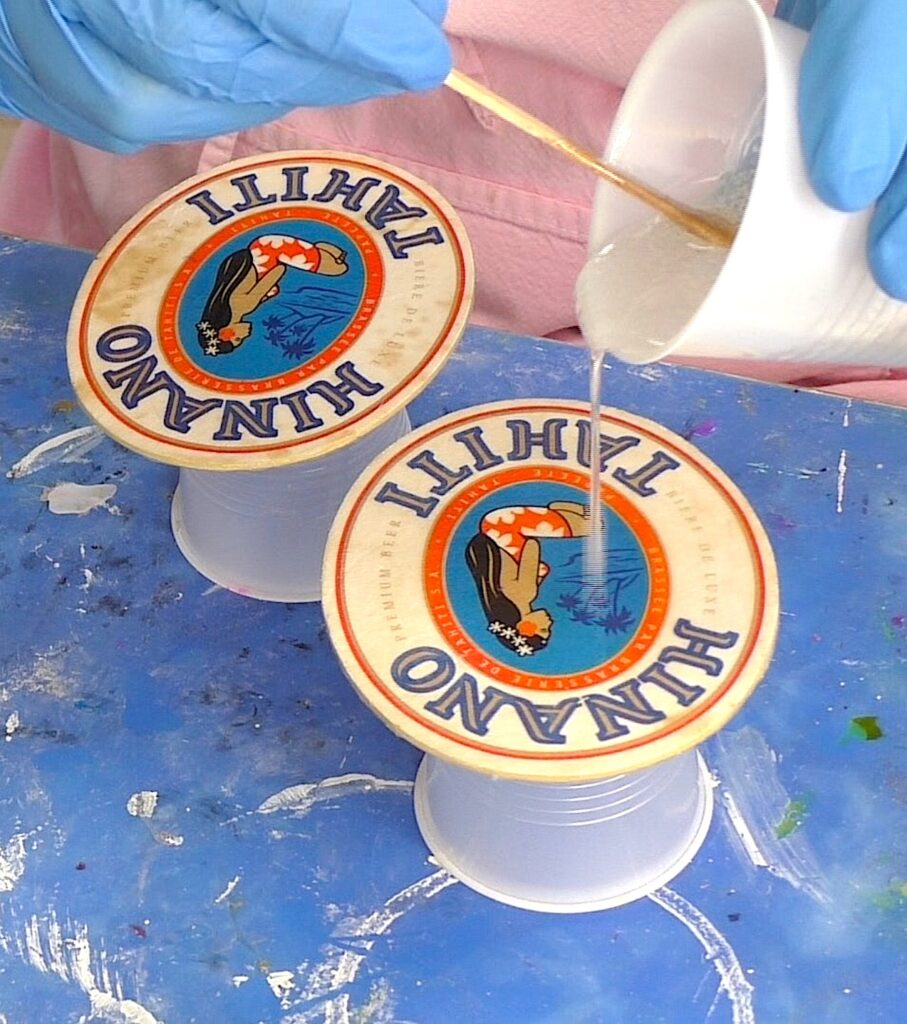 Step 5: Move The Resin Around
I used my stir stick to spread the resin on the coaster.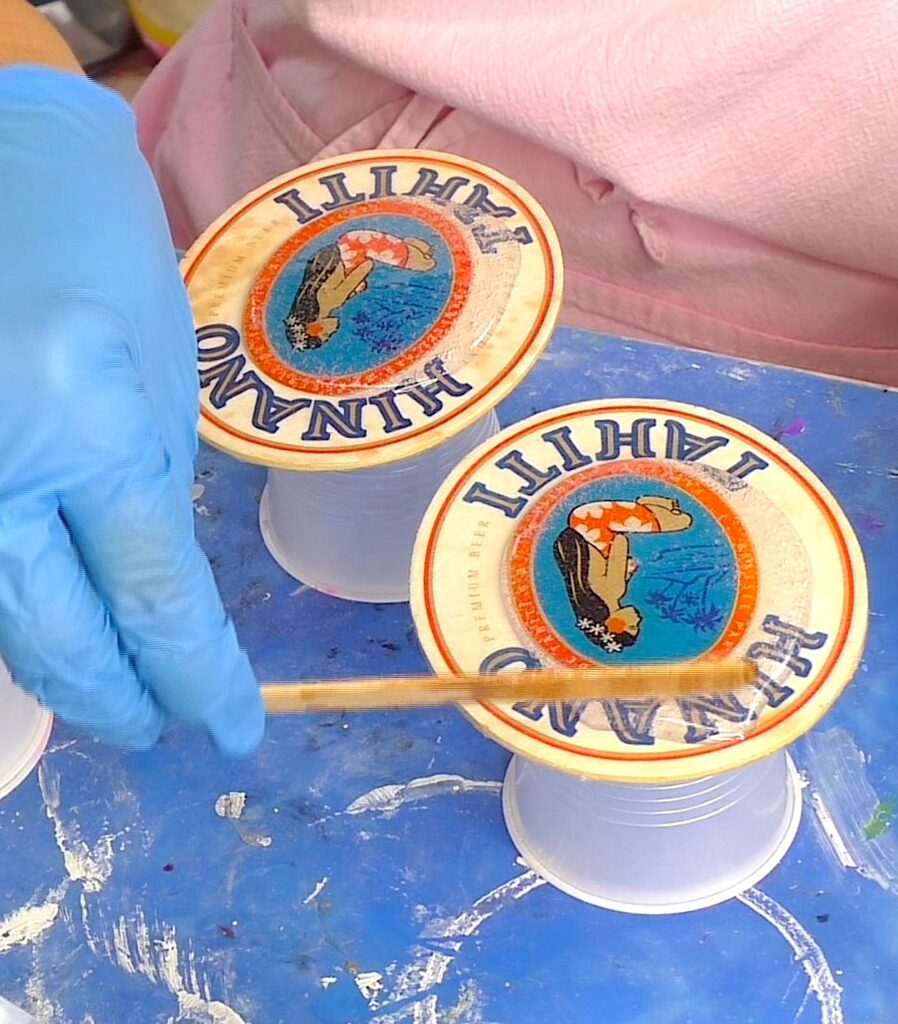 Step 6: Pop the Bubbles
I used my lighter to pop the bubbles in the resin. Be careful and move the lighter and flame around fast, so you don't set the coasters on fire!!!
Remember, these are cardboard or paper coasters. Those materials are highly flammable. Setting them on fire will cause a disappointing outcome.
Let them cure a minimum of 12 hours.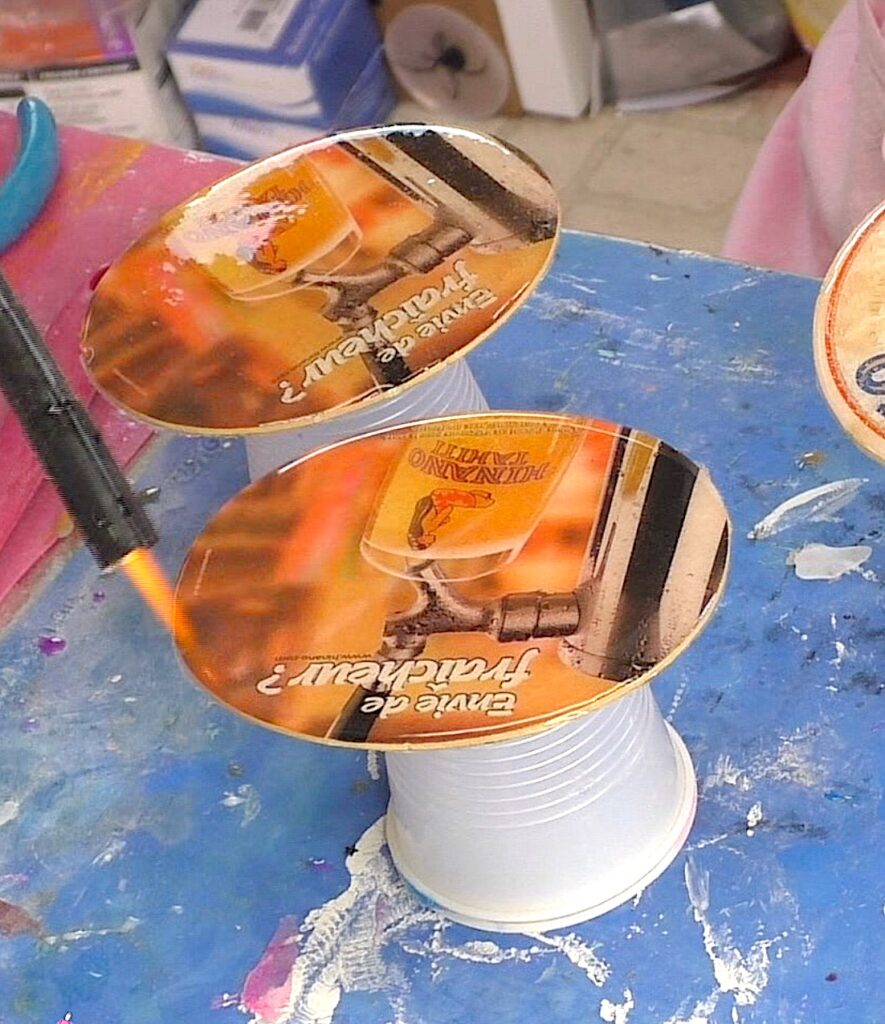 Step 7: Remove the Wrap
Once cured, you can remove the wrap and repeat on the other side.
Also, a little FYI, the wrap may leave a little residue. If that happens, you can use a wet wipe to clean it up.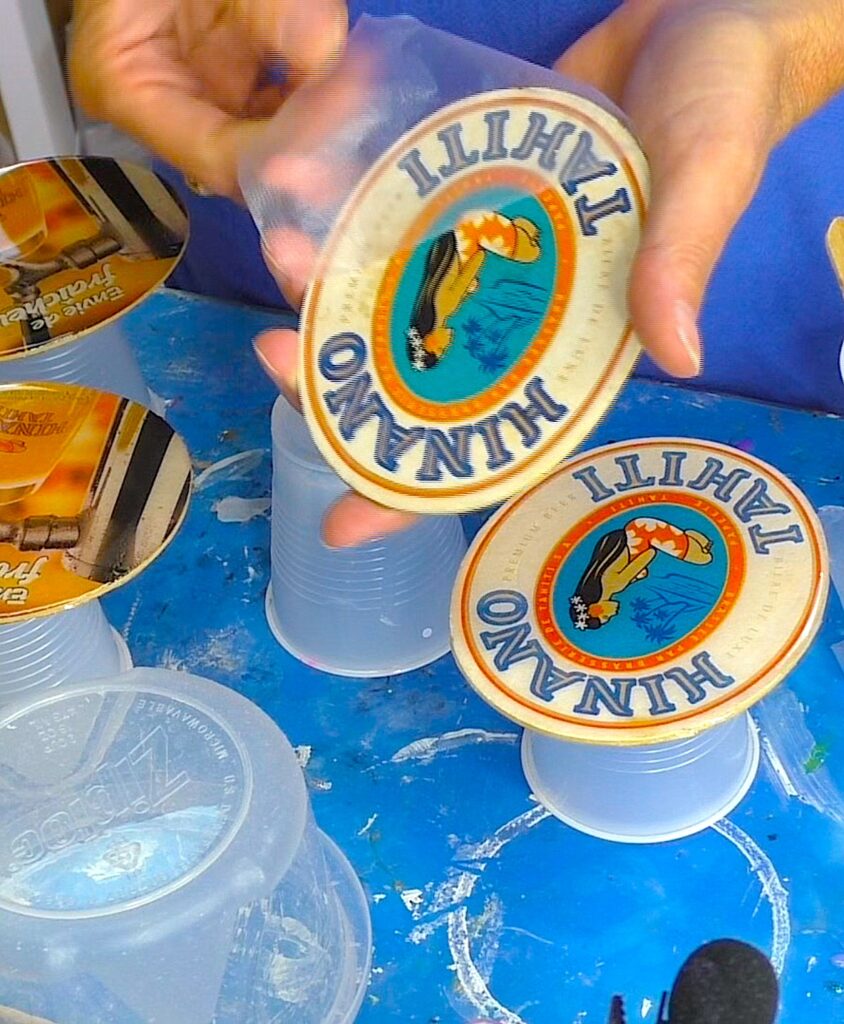 That's it! It's a great way to preserve mementos or memories!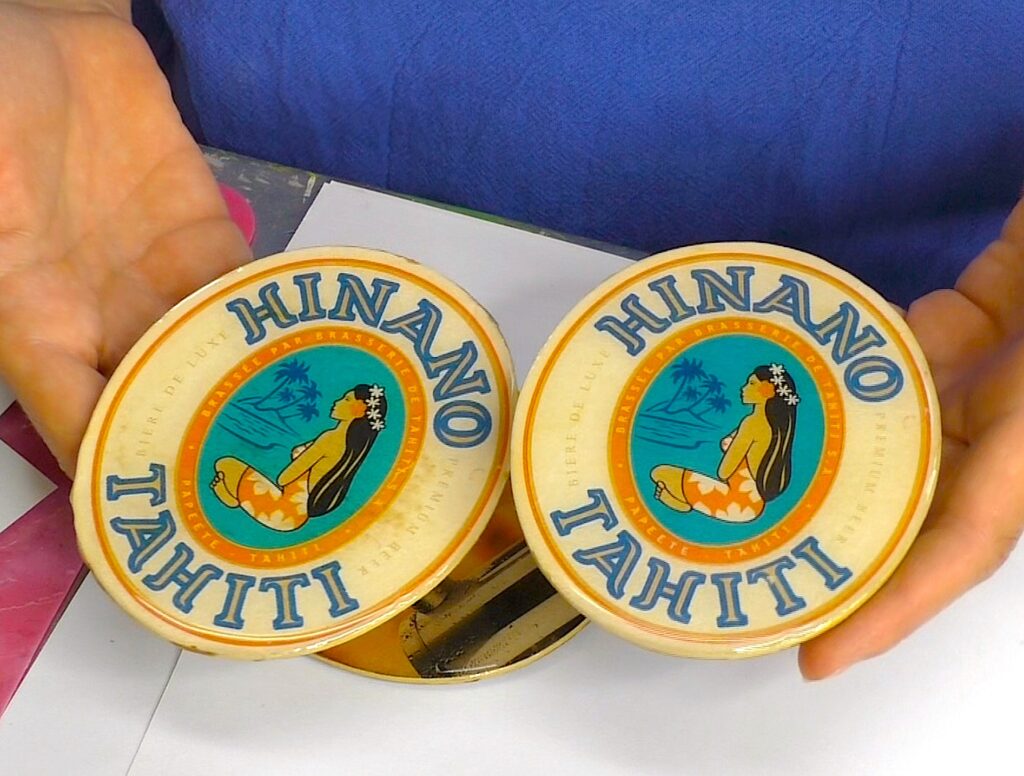 I WANT TO KNOW!
Do you have a souvenir you think you would like to preserve in resin? Yes or No, let me know in the comments below!
Also, if yes, what do you want to preserve in resin?
I made a Beachy Vacation Memory Coaster and a Resin Memory Ball, which are also great ways to preserve vacation memories and souvenirs.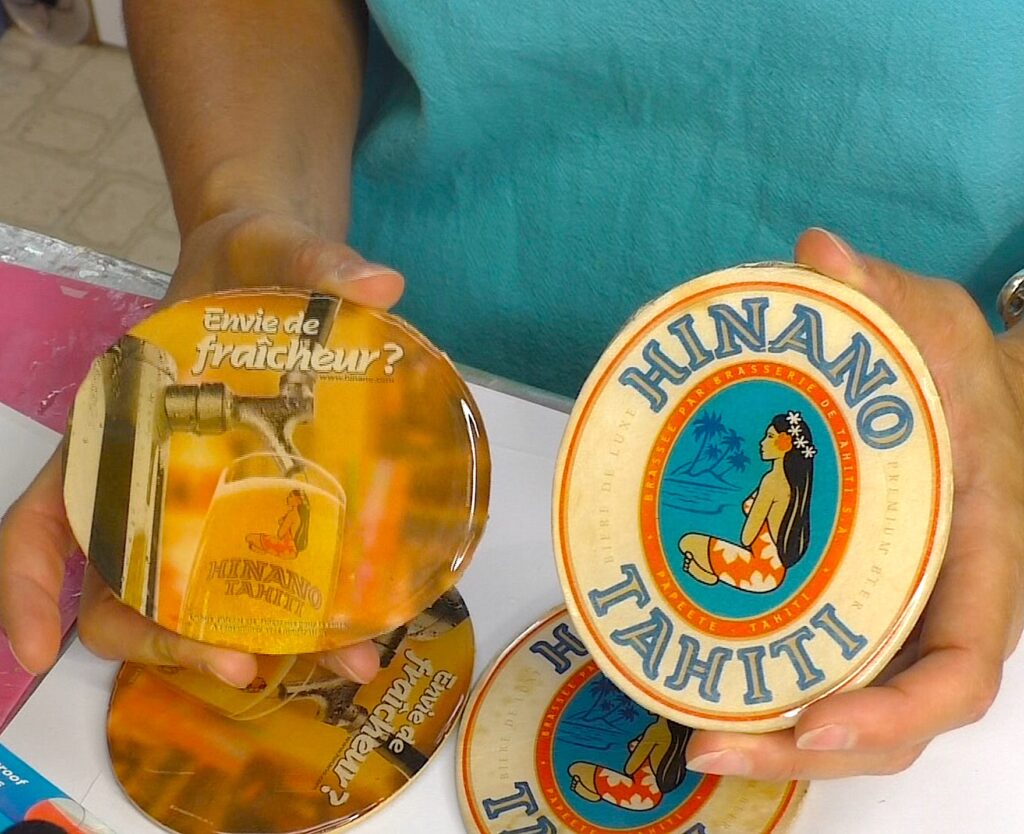 Thanks for stopping by!  
Remember: Life's too short not to shimmer, so grab your glue gun and your glitter!™ Stay safe!
Mona
Be sure to PIN IT for later!