I was asked to use pencils in a back to school coaster, so here it is! A little glitter, a few over-sharpened pencils, and resin. It would make a great homemade teacher gift too!
If you love back to school ideas you should check out these posts:
Products You Will Need
*This blog uses affiliate links. As an Amazon Associate I earn from qualifying purchases.
Resin
When deciding on which resin to use for your coasters, you need to keep in mind whether you want it just for cold cups or for hot ones as well.
If only for cold drinks, you can be flexible and use whatever brand you like:
If you want it to work for both hot and cold drinks, you need to look for a heat-resistant resin, like these:

FX Poxy

~ According to the manufacturer, this one is heat resistant to 500° F.
Back To School Coaster Video Tutorial
**You can find the detailed video tutorial at the end of this post!
Directions for Back To School Pencil Coaster
Step 1
Prepare your resin according to the package directions and pour about an ounce into the coaster mold.
Step 2
Sprinkle your glitter into the resin. It will sink to the bottom. (Another option is to directly mix the glitter into the resin and then pour it into the mold).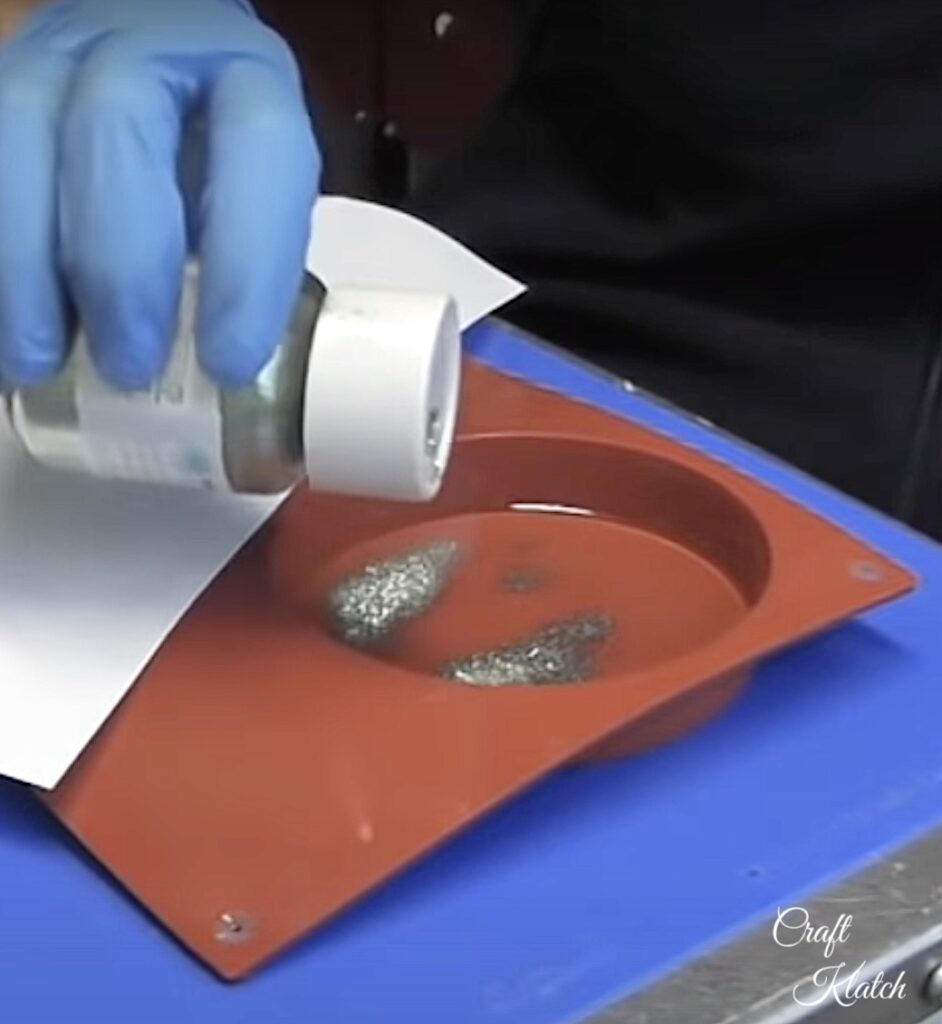 Step 3
Gently add your pencils.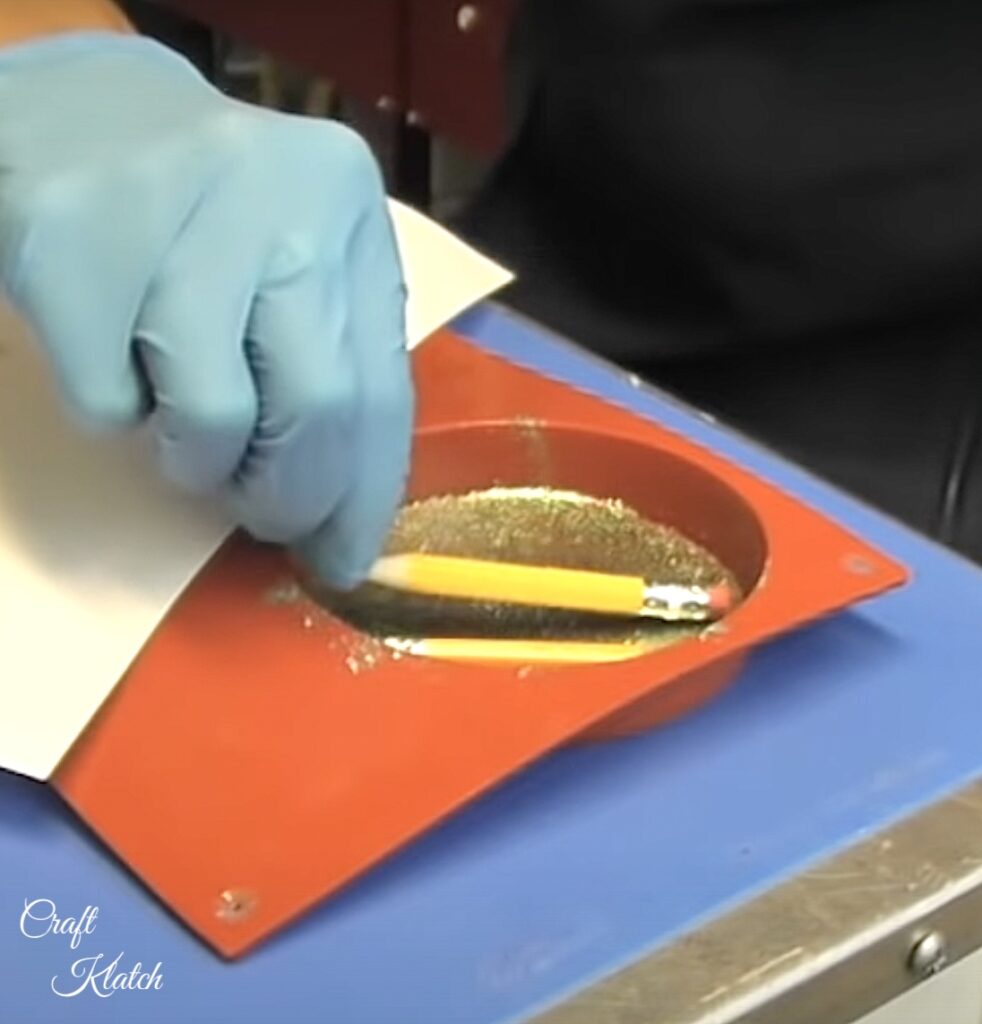 Step 4
Allow the resin to set for 12 hours. You can do it sooner, but the pencils will float and if you do it too soon, you will have to make a thicker coaster…like I did. Add enough resin to give it a flat surface.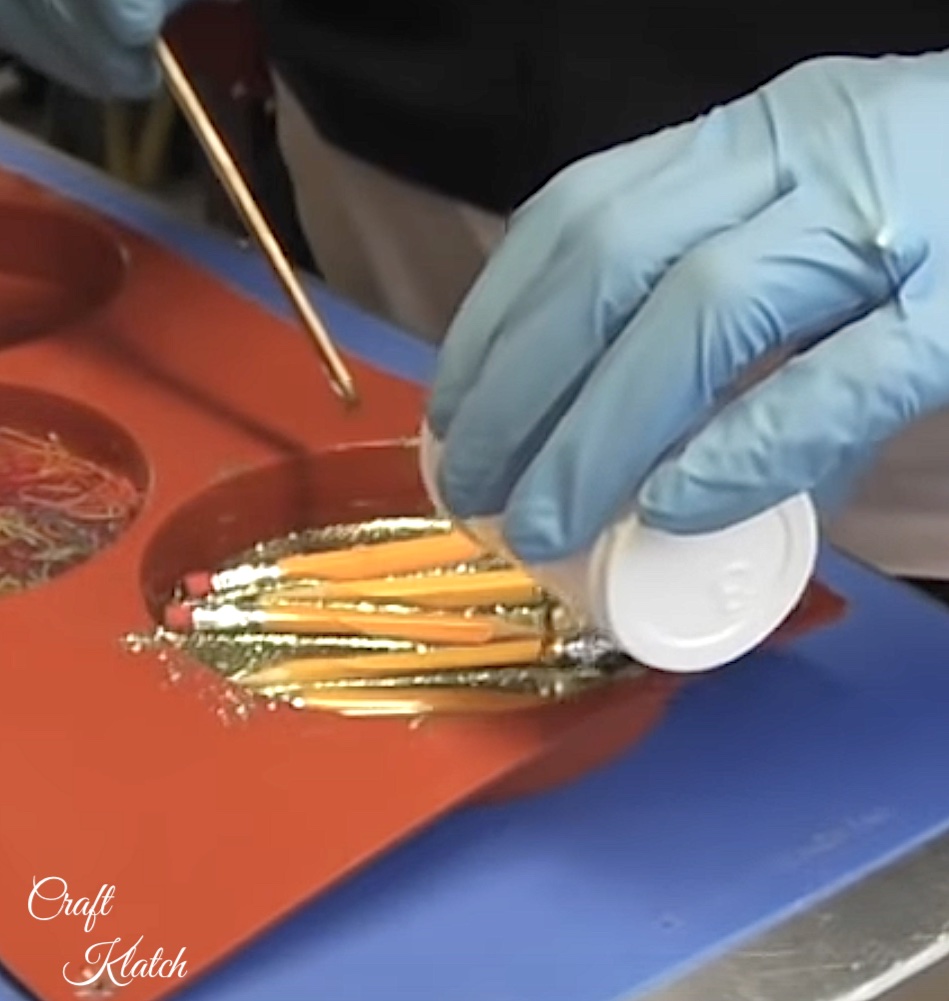 Step 5
Let it cure for at least 12 hours and unmold.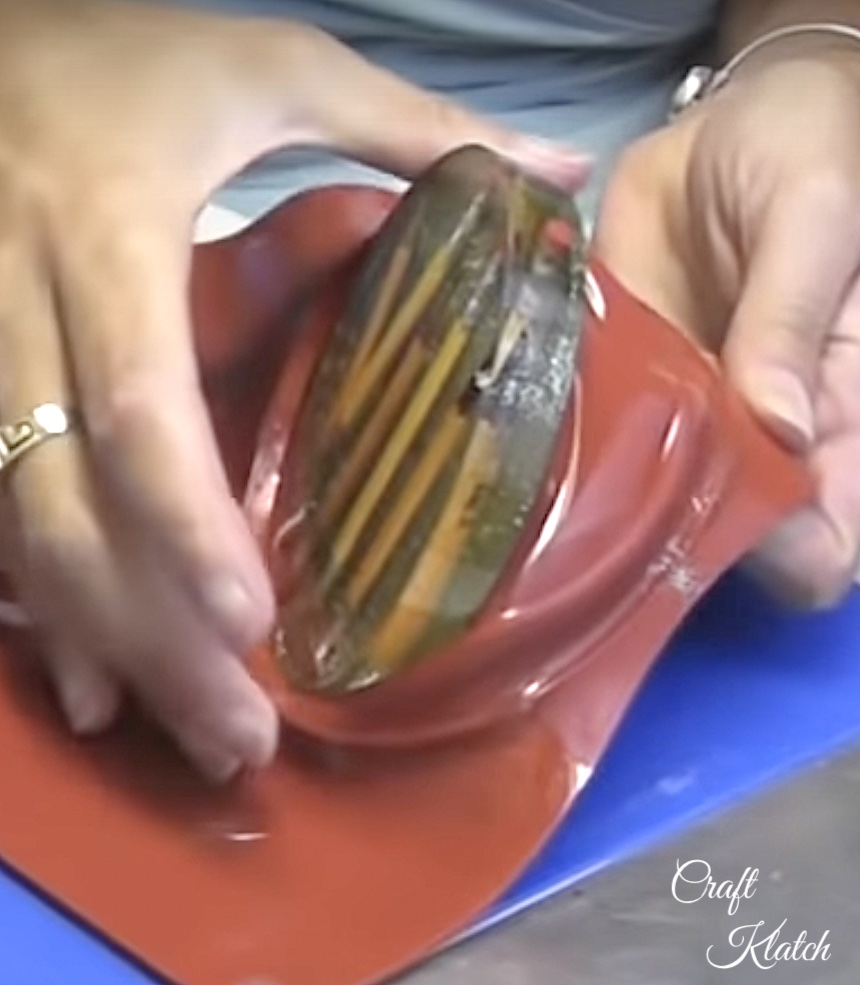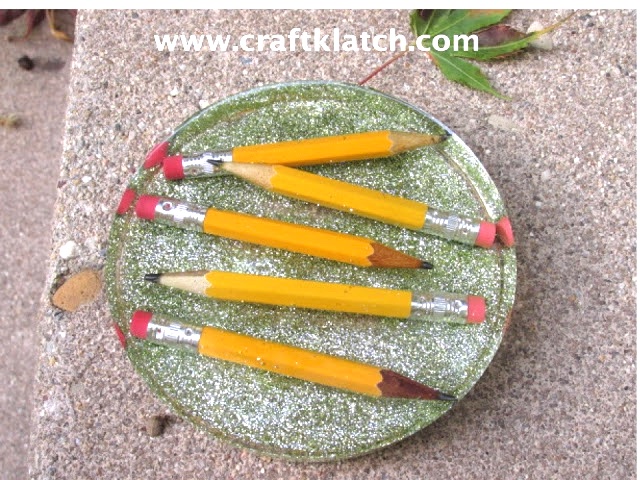 Pencil Coaster Alternatives
If you don't have time to make back to school coasters, here are some fun alternatives and other fun teacher gifts you can buy!!!


That's it! Thanks for stopping by! Remember: Life's too short not to shimmer, so grab your glue gun and your glitter!™ Stay safe!
Mona
Here is the full video tutorial!
Be sure to PIN IT for later!