These are cute little fun pumpkins to hang from various places around the house or you can wire them to a wreath.
At the bottom of the post I have some more fun pumpkin crafts for all skill levels and gourd-geous pumpkin stuff I found to buy!
*This blog uses affiliate links. As an Amazon Associate I earn from qualifying purchases.
Fun Pumpkins Materials List
Fun Pumpkins Video Tutorial
Fun Pumpkins Directions
Step 1
Take a small drill bit and drill into the golf ball. It may seem intimidating, but it's actually quite easy. You don't have to go in very far, just get it started. Of course, always wear your safety glasses!
Step 2
Take the eye screw and screw it into the hole you just drilled.
Step 3
Paint your golf balls orange. It will take several coats. Allow to dry.
Step 4
Paint on face with black acrylic paint.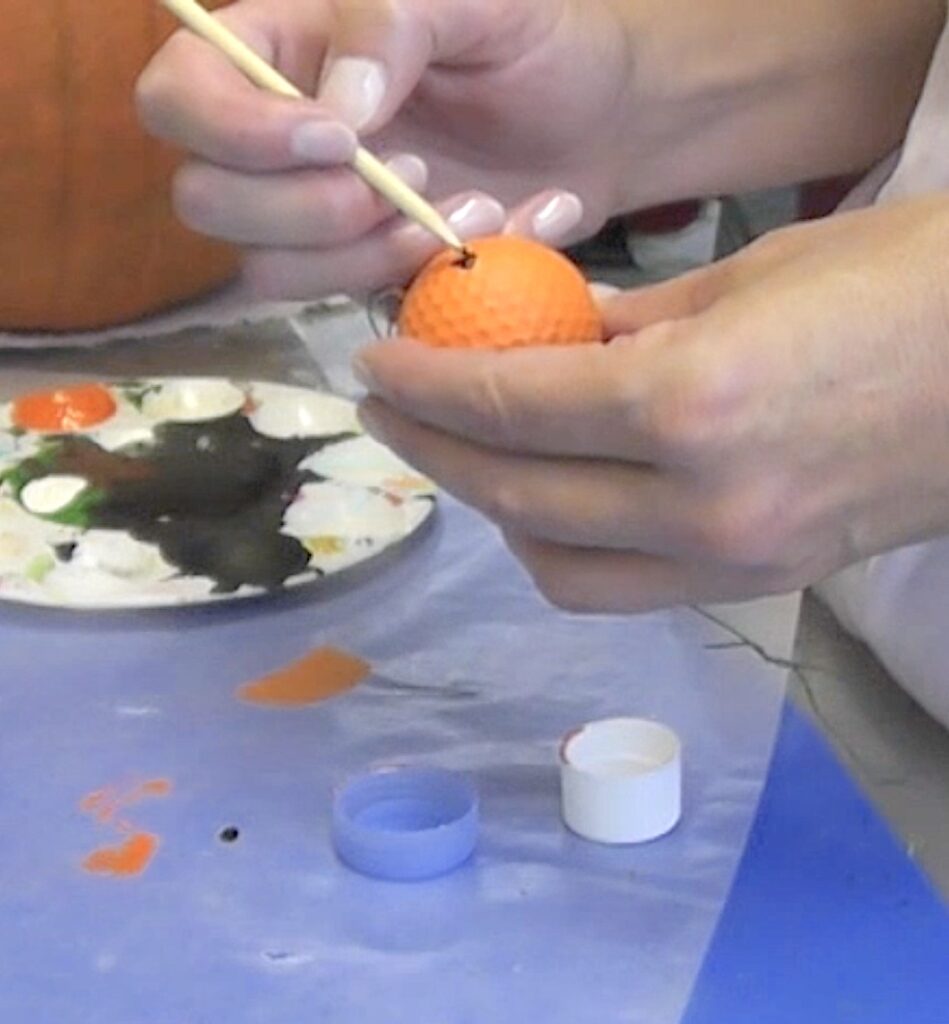 Step 5
Paint eye screw brown.
Step 6
Allow everything to dry and spray with a finish sealer to help protect it.
That's it!
Have fun with it! I'd LOVE to see what you make! Be sure to share it over on my Craft Klatch Facebook Group! It's Free! ❤️
Pumpkins, Pumpkins and More Pumpkins!
It's hard to get enough of pumpkins in the fall! They are great for Halloween, but also for Thanksgiving and the whole season! So check out these great pumpkin themed crafts that I made!
If you want more golf ball crafts check out these 30 Golf Ball Projects!
More Awesome Pumpkin Stuff!
I promised you more gourd-geous stuff I found on the internet! I think you are going love them!

Thanks for stopping by! Remember: Life's too short not to shimmer, so grab your glue gun and your glitter!™ Stay safe!
Mona
Be sure to PIN IT for later!