I'll show you how to make a cute snowman ornament! I combined the Glitter Balls idea from my last post and added a little exterior embellishment to turn it into a snowman!
And it won't melt!
Supplies For Snowman Ornament
*This blog uses affiliate links. As an Amazon Associate I earn from qualifying purchases.
Glitter Snowman Ornament Video Tutorial
Snowman Ornament Directions
Step 1
Use glass paint to draw the carrot nose and charcoal eyes and mouth, on the outside of the clear glass ornament.
Step 2
Allow to dry and oven bake to make it permanent (follow directions on the paint you are using).
The snowman glass ornament looks pretty even without the next step!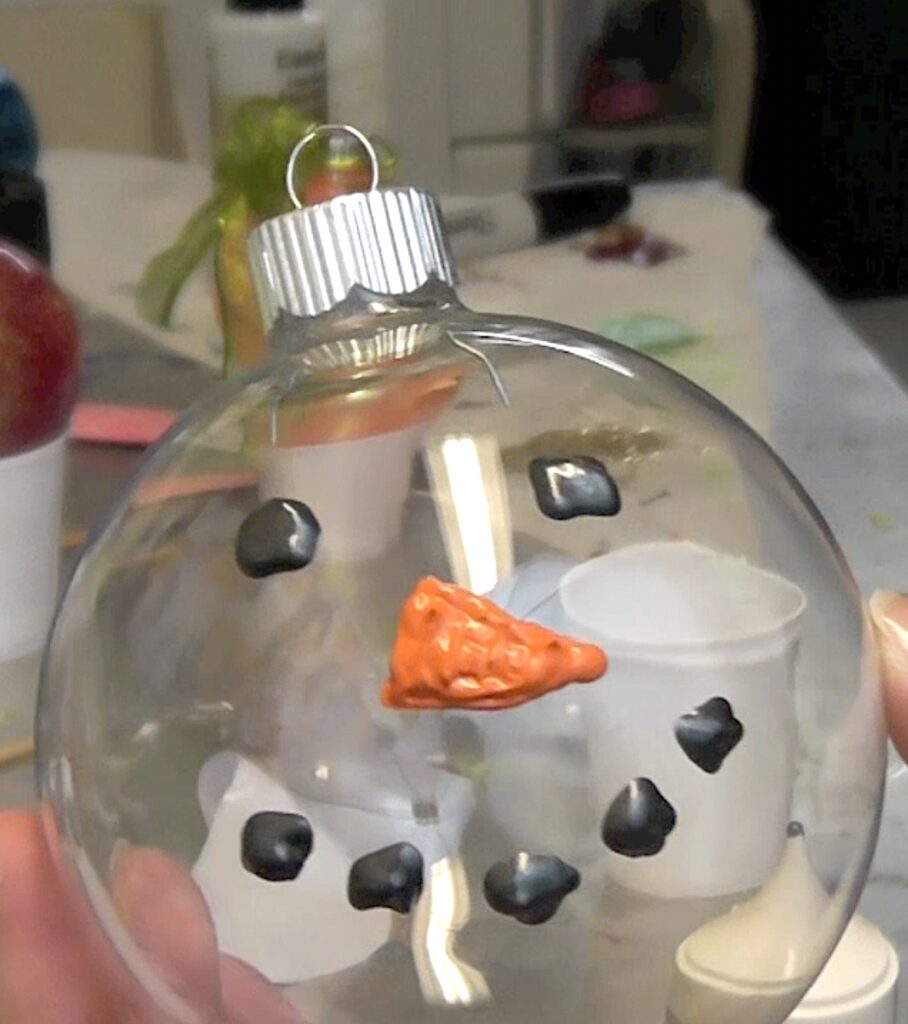 Step 3
Squirt some floor wax into the ornament and swish it around.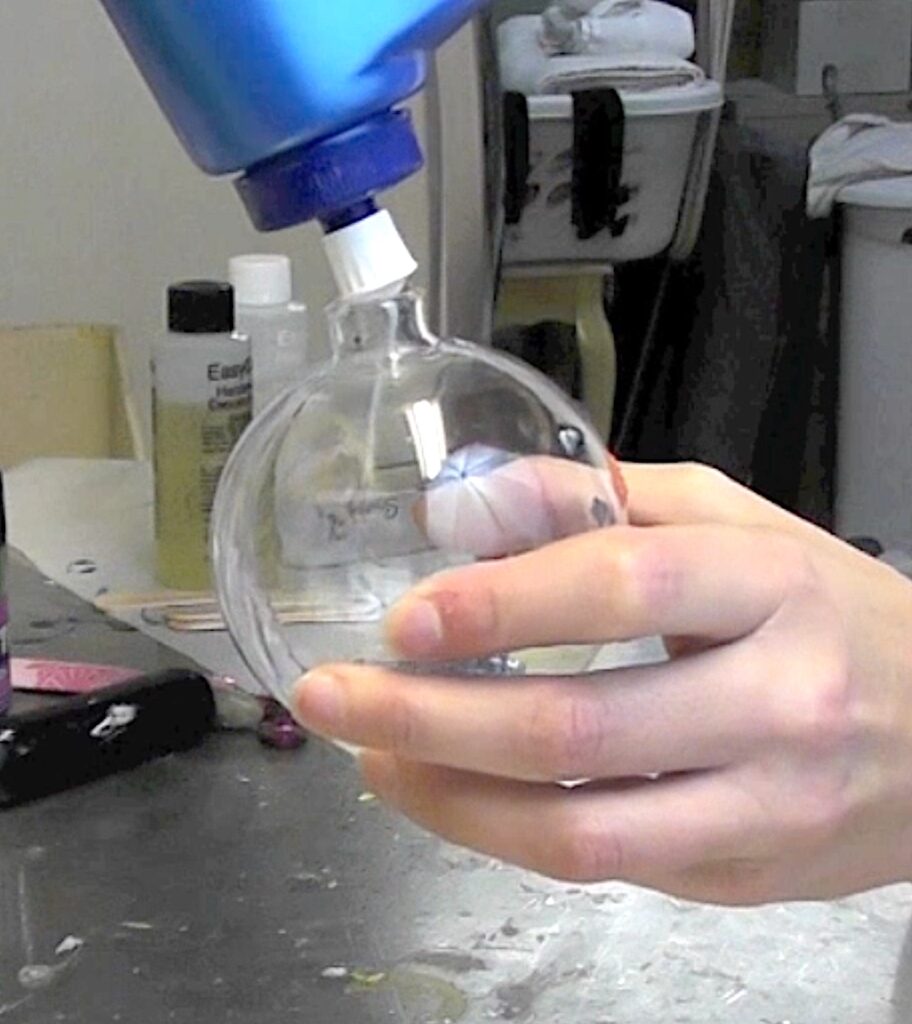 Step 4
Drain the excess floor wax back into the floor wax container.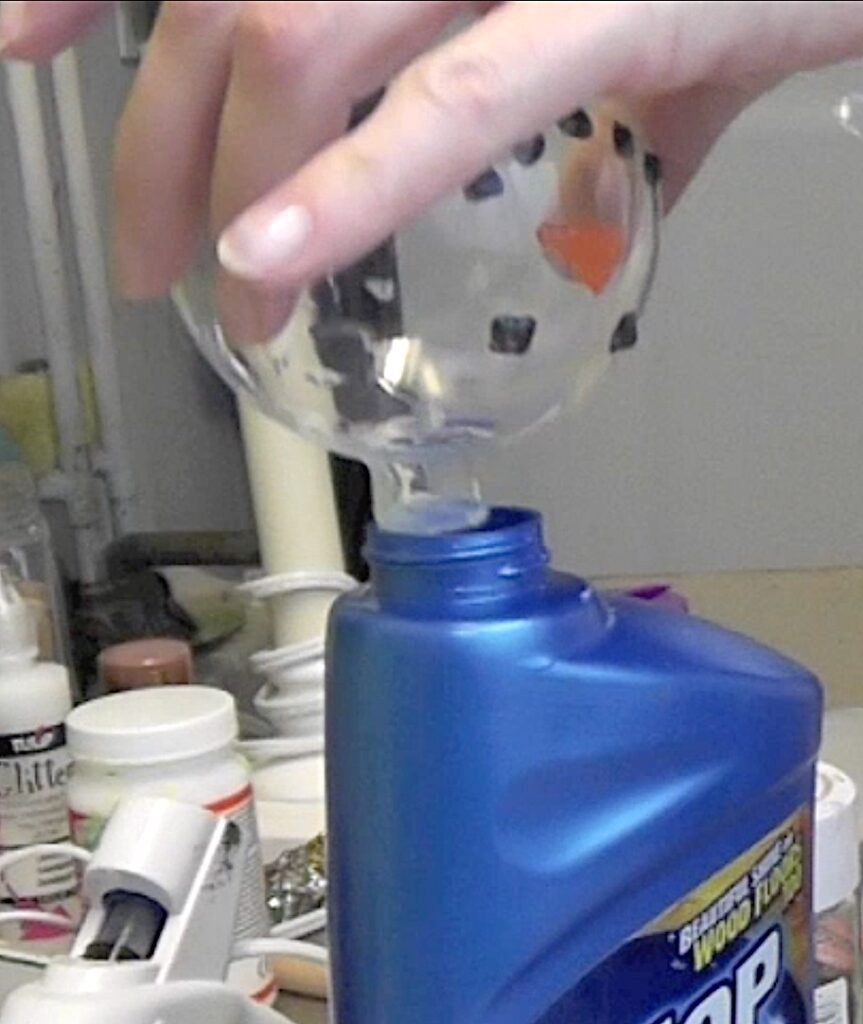 Step 5
Pour white glitter into the ornament and shake it around until it completely covers the inside.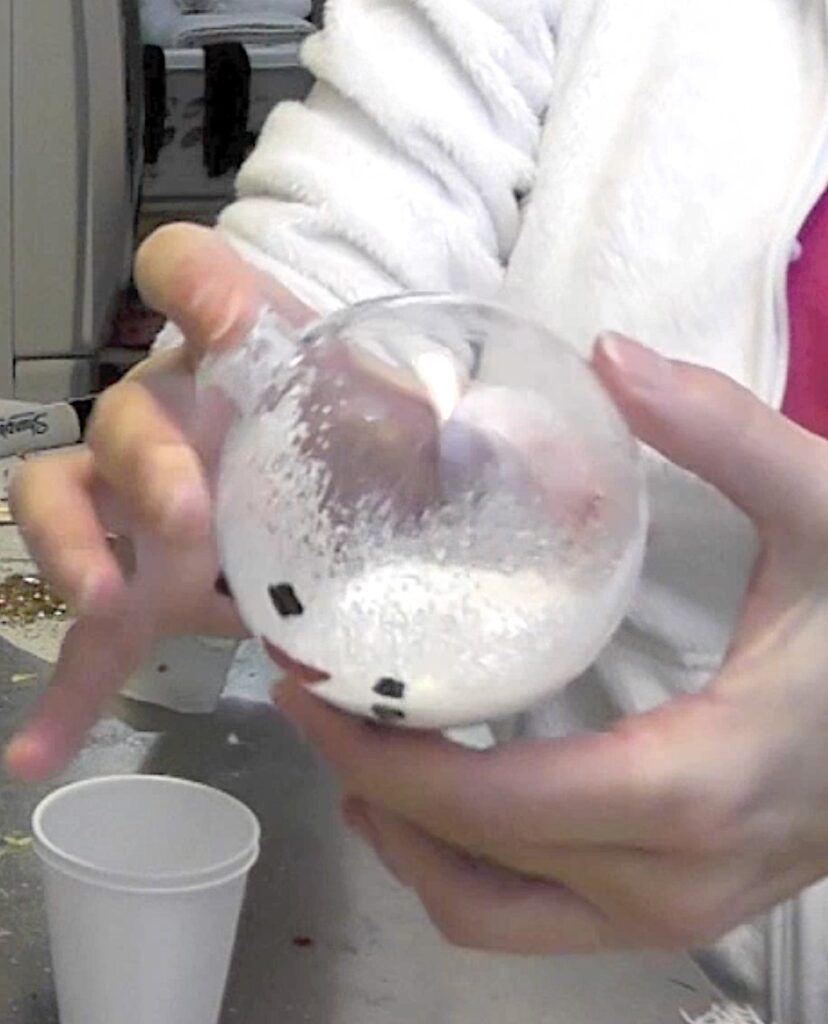 Step 6
Pour excess glitter back into the glitter container, pop the top back on and you have an adorable snowman ornament!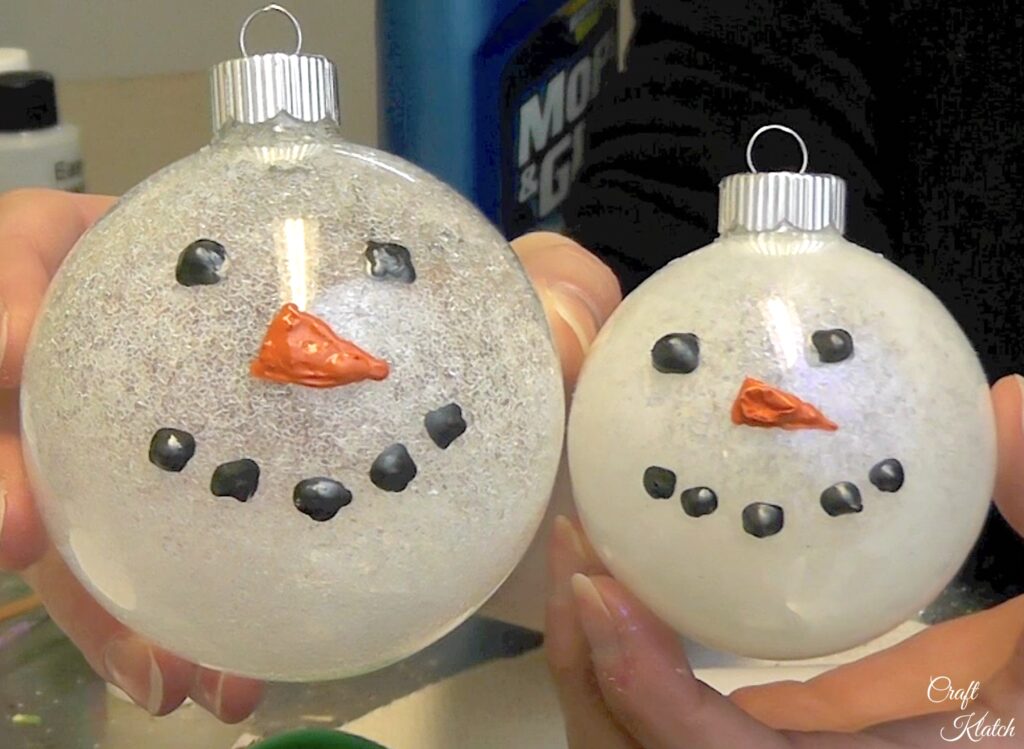 Tip: For the first snowman glass ornament I did (left), I used a coarser glitter and it looked more icy than snowy. The right one was a finer glitter
On the smaller ornament, I did try to rush the glass paint along and put it in the oven before it dried. Now, I know why they say to let it dry beforehand! It kind of blows up or puffs up in the oven, but leaves your paint rather imperfect. I touched it up and it looks okay, but lesson learned: follow the directions on the bottle!
Have fun with it! I'd LOVE to see what you make! Be sure to share it over on my Craft Klatch Facebook Group! It's Free! ❤️
If You Enjoyed That Craft…
If you enjoyed that snowman craft, I know you will love these that all feature snowmen!
Snowman Decorations You Can Buy!
The holiday season is crazy hectic and sometimes there just isn't enough time to create homemade Christmas decorations, but there are so many great ones available (some handmade, some not), like these!

Thanks for stopping by!
Remember: Life's too short not to shimmer, so grab your glue gun and your glitter!™ Stay safe!
Mona
Be sure to PIN IT for later!