Christmas ornament making does not need to be difficult! In fact, I have five easy Christmas ornaments you can make today!
The Christmas season is officially here and the decorating has started!
Mom and Dad are staying with us until their home can be put back together, so I made Mom help with the Christmas tree.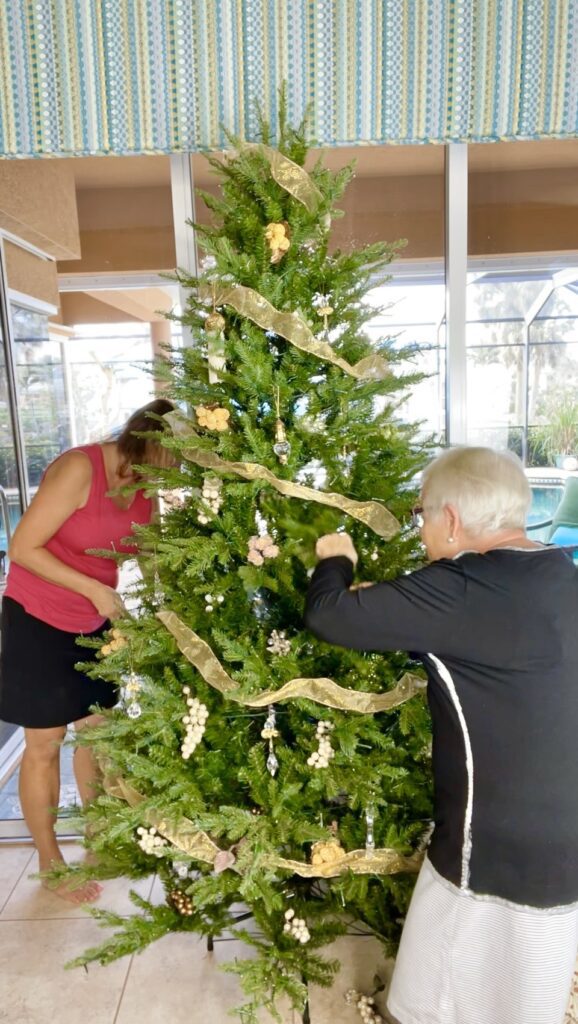 We had Christmas music playing in the background. I heard Dad do a little singing.
I love having the Christmas tree up but sometimes it's boring to put it up alone.
So this was a treat for me.
Even if I do all the decorating, it's fun to have someone hang and chit-chat with me while trimming the tree.
It just makes it more festive.
Greg usually hides.
What kind of tree do you like to decorate? Do you have a theme?
I like a little bit of an eclectic look to the tree. I like the elegant touches…
…like crystal bird ornaments…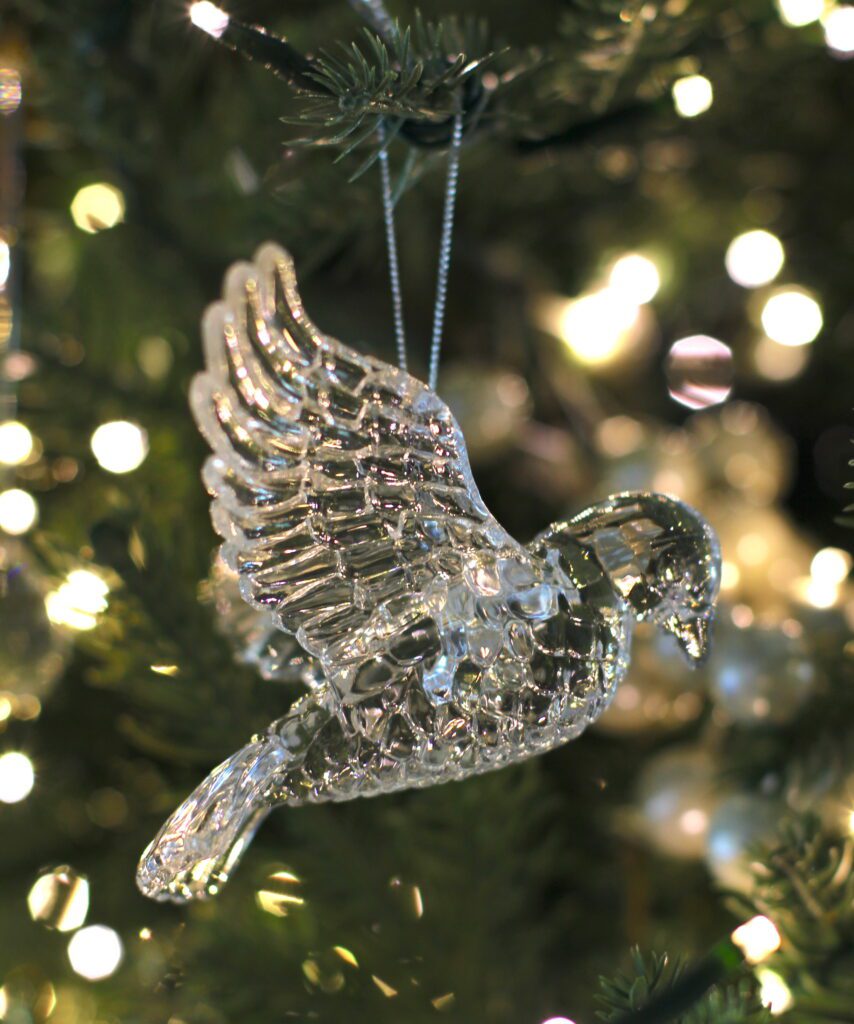 …or white and gold angels…
but I also love adding some homemade ornaments to the mix.
When you mix it all up you have a tree full of memories!
That's why, today, I am sharing 5 Easy Christmas Ornaments You Can Make Today…
…these show up on my tree year after year!
Pasta Angel Christmas Ornaments
These pasta angel ornaments are an old school classic craft! They are a classic because you can't help but love them!
They can be natural…
…or you can dress them up for the occasion!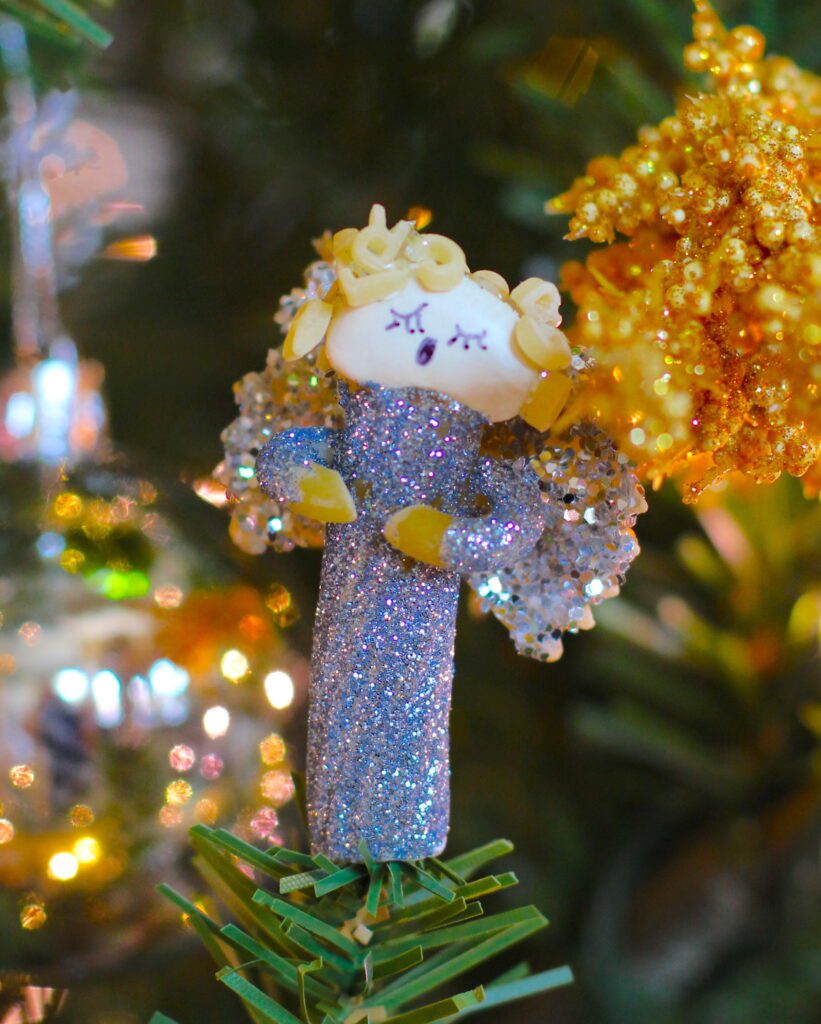 This is Ornament Making 101 and the kids can glue and glitter to their hearts' content but it's just as fun for the adults!
You can find the full Pasta Angel tutorial HERE!
Glitter Snowman Christmas Ornaments
Snowmen should glisten with all the wonder of freshly fallen snow…
…or glitter!
These snowmen won't melt and they bring a whimsical and downright happy element to the tree!
See Glitter Snowman tutorial HERE!
Coastal Starfish Ornaments
I made these starfish ornaments long before we moved to Florida. I have always had an affinity for the ocean, beaches and all things coastal.
They could not be easier and they sparkle like sand in the sunlight
You can find the Starfish Christmas Ornament tutorial HERE!
Birds On A Log
Don't these birds look cozy all snuggled together in their nest?
The only thing better is for them to be nestled in your Christmas tree!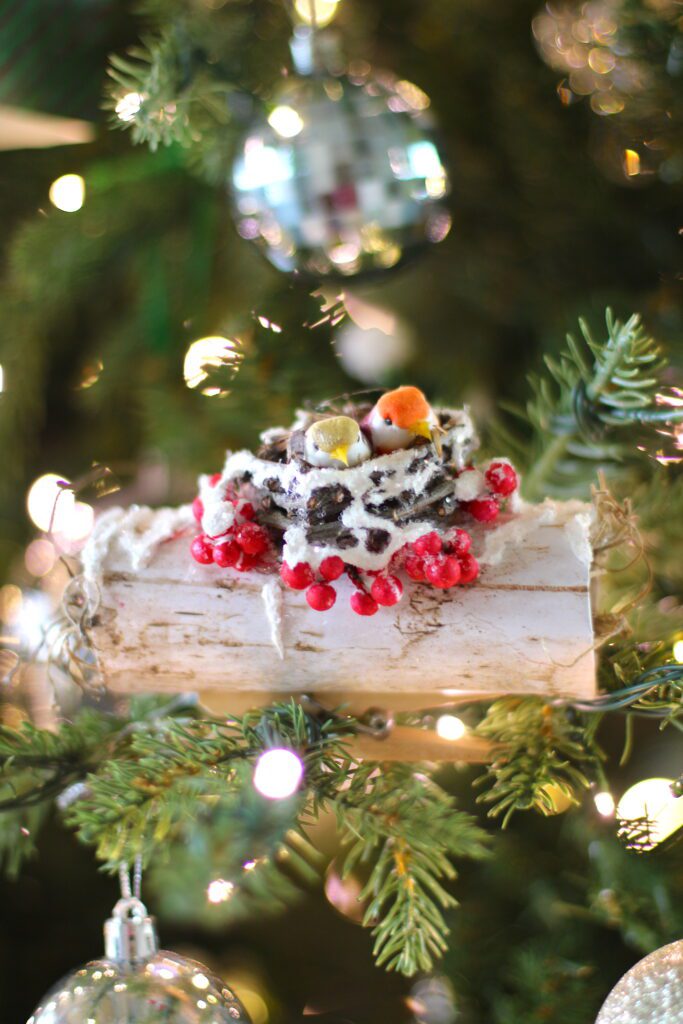 You can find the Birds on a Log Ornament tutorial HERE!
Christmas Flower Ornament
If you are ready to recycle and turn a roll of toilet paper into a flower Christmas ornament, I've got you covered!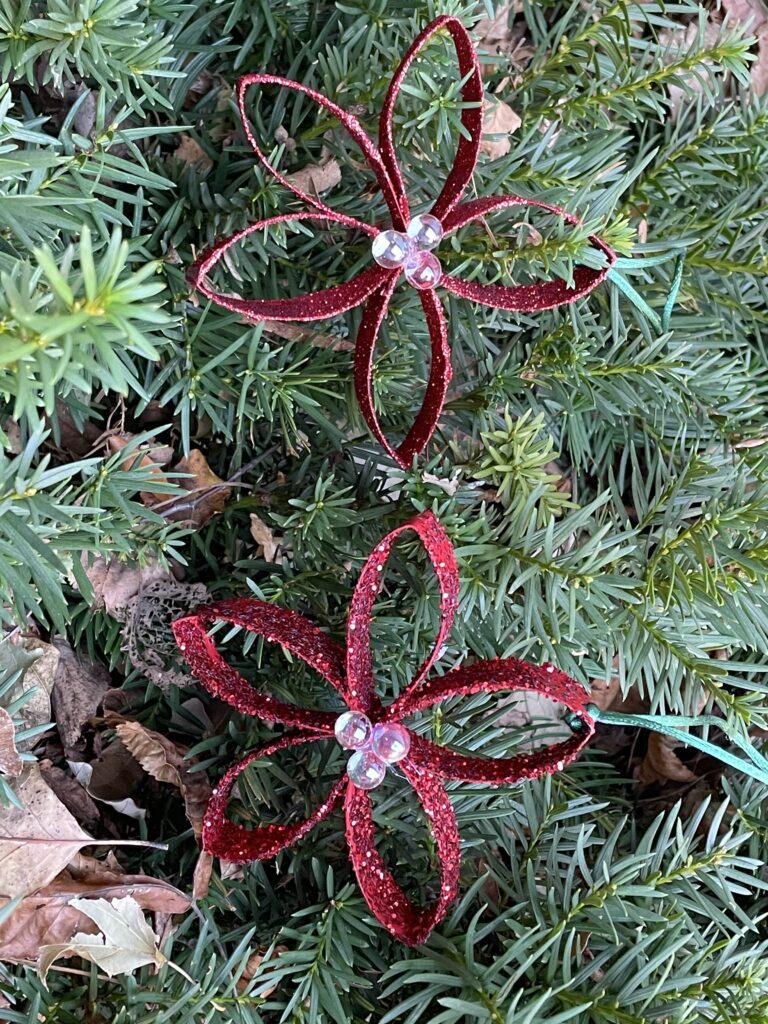 Find the Flower Christmas Ornament tutorial HERE!
As you can see, glitter is a bit of a staple in my Christmas decorating and crafting.
Greg would always say that it must be Christmastime because there would be a trail of glitter out the door of my craft room (which was in the basement) all the way up the stairs.
That's pretty much why I have a craft shed now. I'll give you a tour of it soon.
If you can't wait, I have updates on my Instagram stories, which you can find HERE!
Do you ever get overwhelmed with organizing your Christmas ornaments and holiday decor? Here is a great article on Porch.com to help keep it all under control: Storing Holiday Décor And Seasonal Clothes Efficiently: 101 With The Experts
Bonus Christmas Ornaments
Here are a few bonus easy Christmas ornaments to make! I'm sure you will find the perfect Christmas ornament!
So get out there and start crafting some memories!
Thanks for hanging out with me!
Remember: Life's too short not to shimmer, so grab your glue gun and your glitter!™ Stay safe!
Mona