Have you ever wondered if you could free form resin? This is an easy project to start experimenting with a freeform resin technique.
They have a fun honeycomb texture and you can make them any color!
For any decor!
Free Form Resin Coaster Video Tutorial
I'll explain it all later in the post, but here is a quick video tutorial so you can see exactly how I made them!
Supplies You Will Need to Make the Free Form Resin Coasters
*This blog uses affiliate links. As an Amazon Associate I earn from qualifying purchases.
Directions for Free Form Resin Coasters (First Version)
I found this silicone hot pad and thought it would make a great base for a resin project… of course I thought coasters!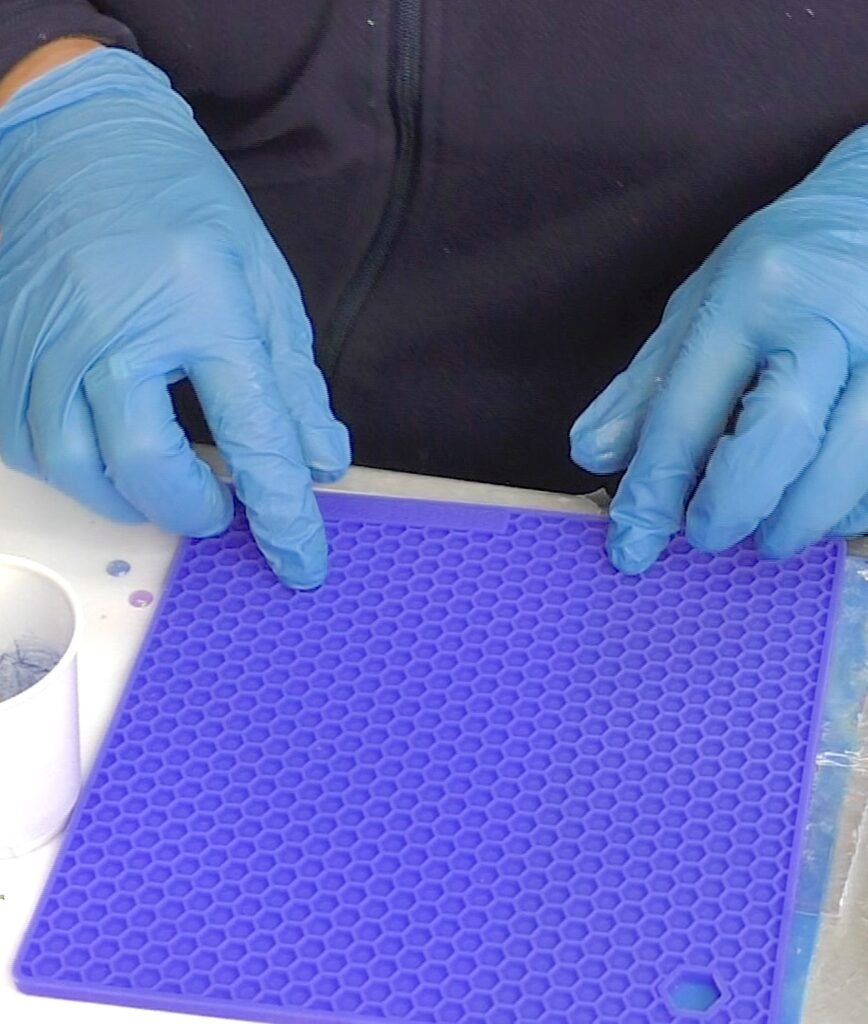 Step 1
Using leftover resin from other projects, I decided to make coasters. I had about an ounce and I had divided it and mixed different pigment colors into it.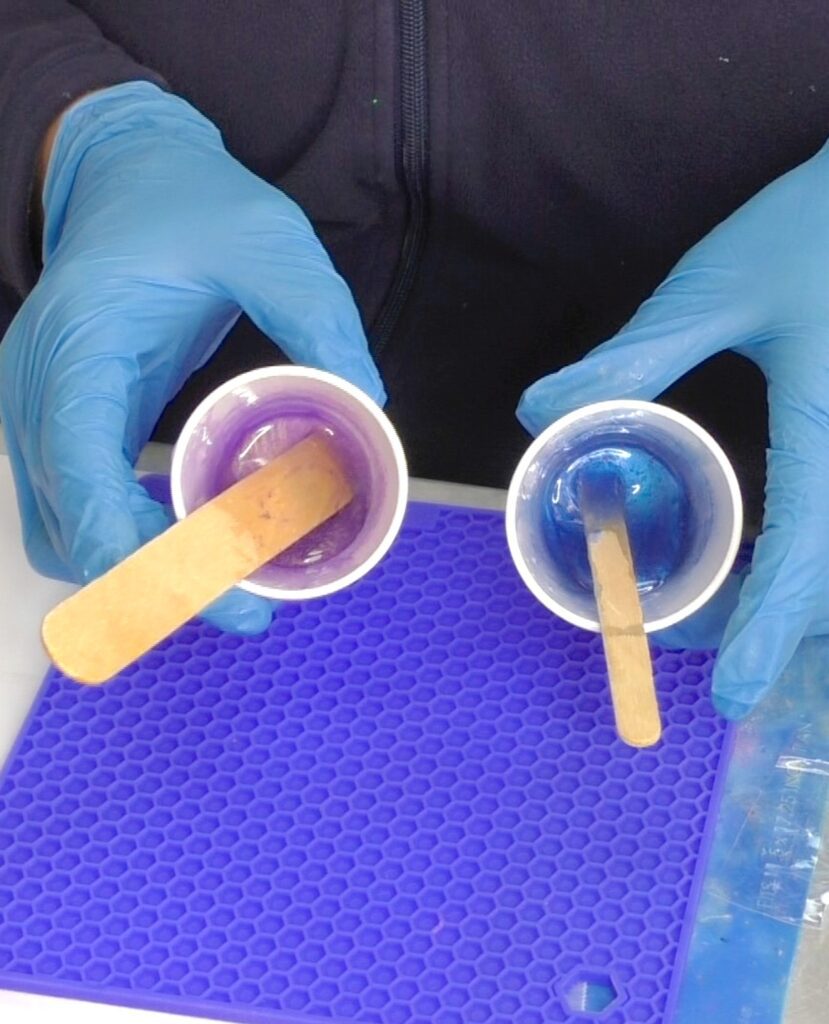 Step 2
I poured the different colors on the silicone mat…the blue, the pink, the yellow.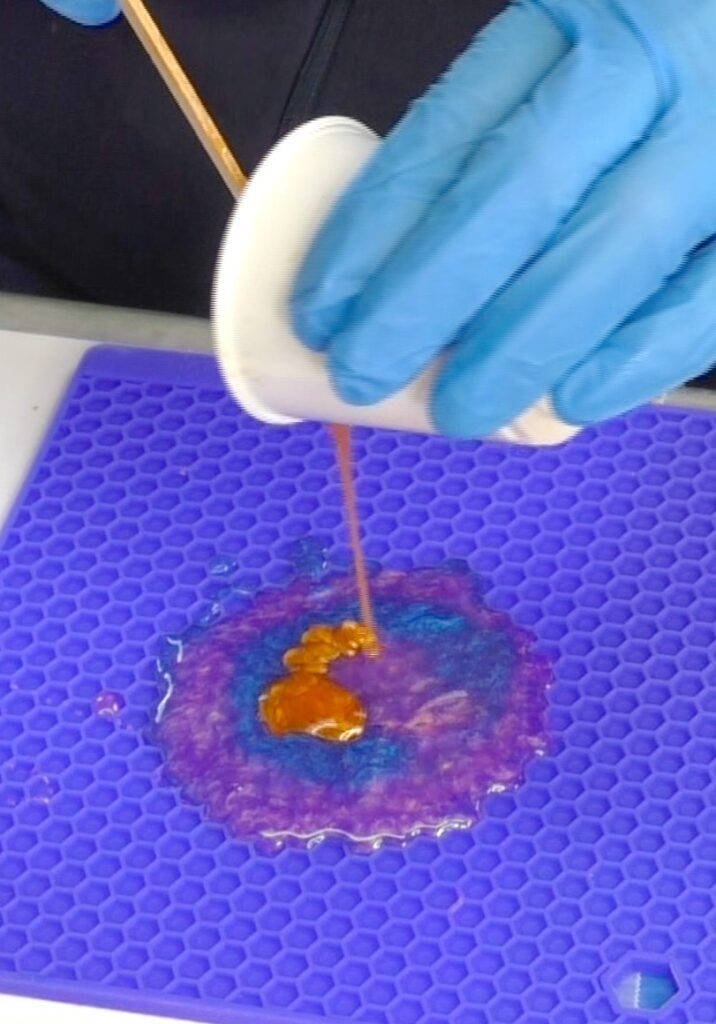 Step 3
I used my lighter to pop the bubbles and let them cure for a minimum of 12 hours.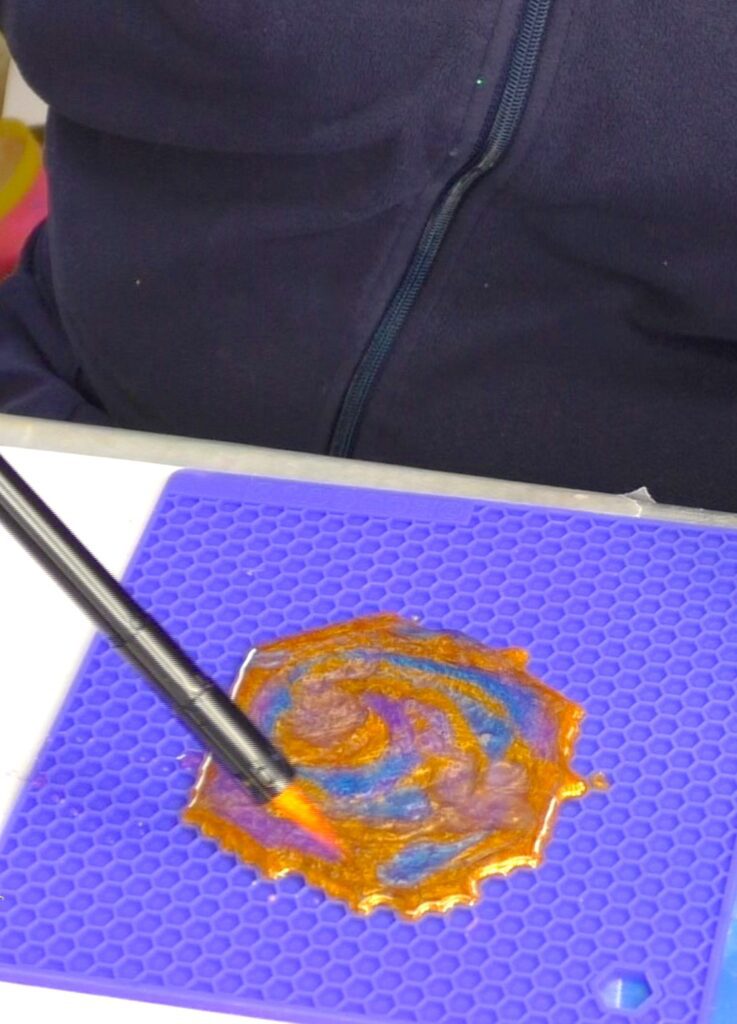 After the 12 hours, I peeled them off the mat and Viola! a free form resin coaster!
Directions for Freeform Coasters (Second Version)
Step 1
I divided one ounce of resin into three cups. The first has pink pigment powder, the second blue microbeads and the third was left clear.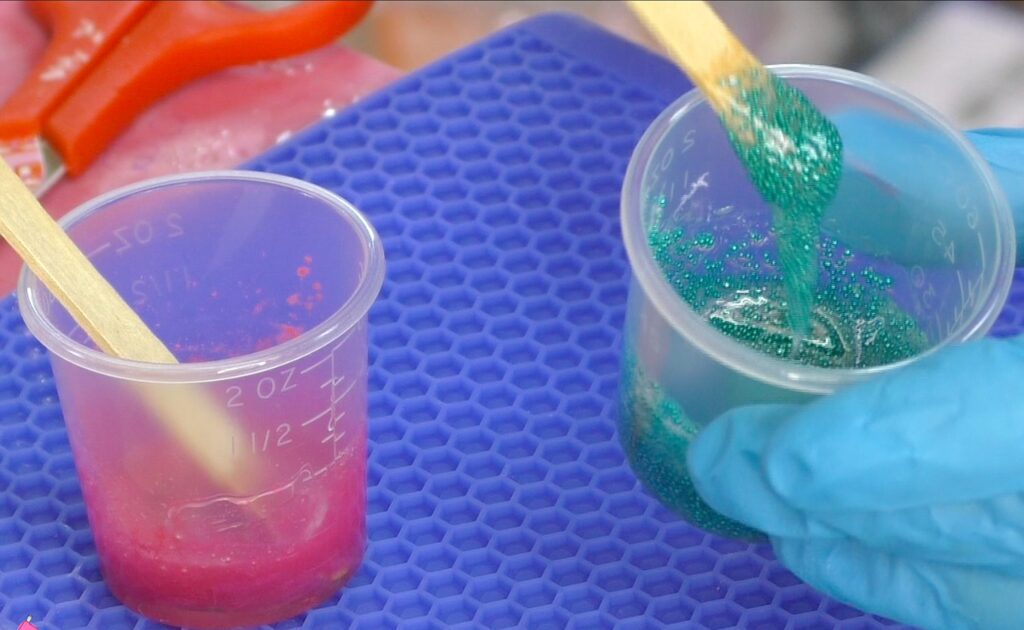 Step 2
I poured some of the microbeads, followed by the pink around it and then repeated. I finished it off with clear so the microbeads would not get covered by the pink.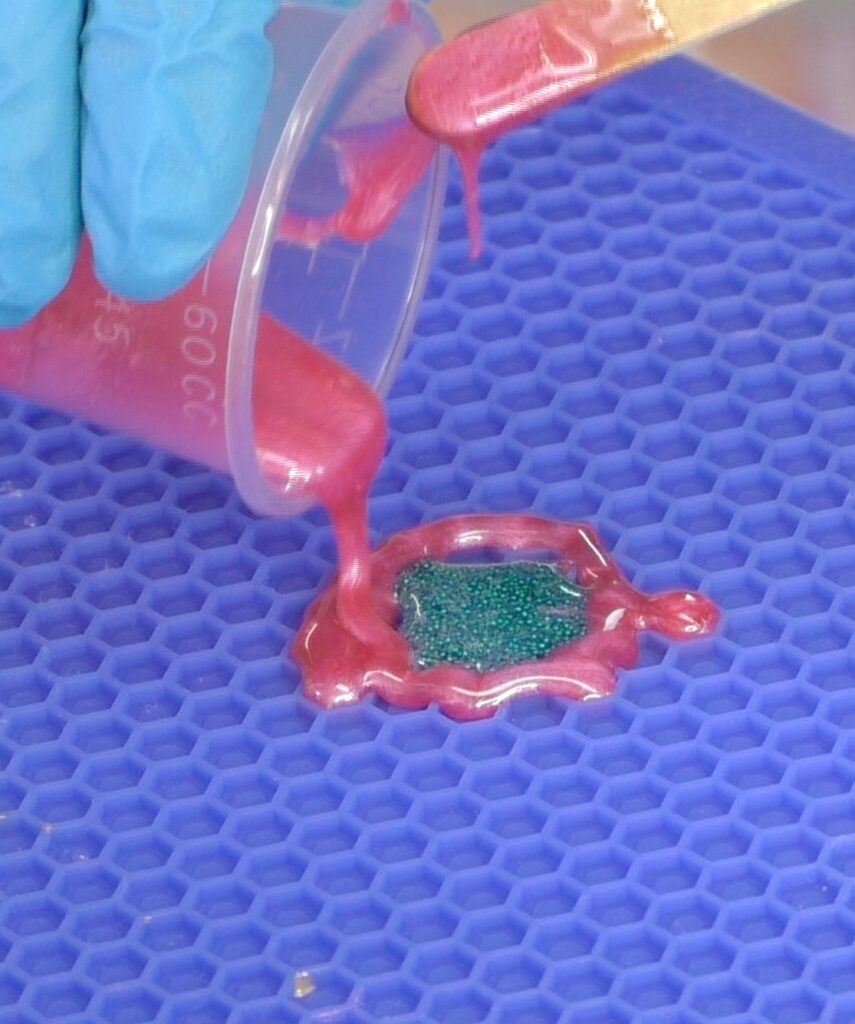 Step 3
I used my lighter to pop the bubbles and let it cure for a minimum of 12 hours. It does not get any easier than that!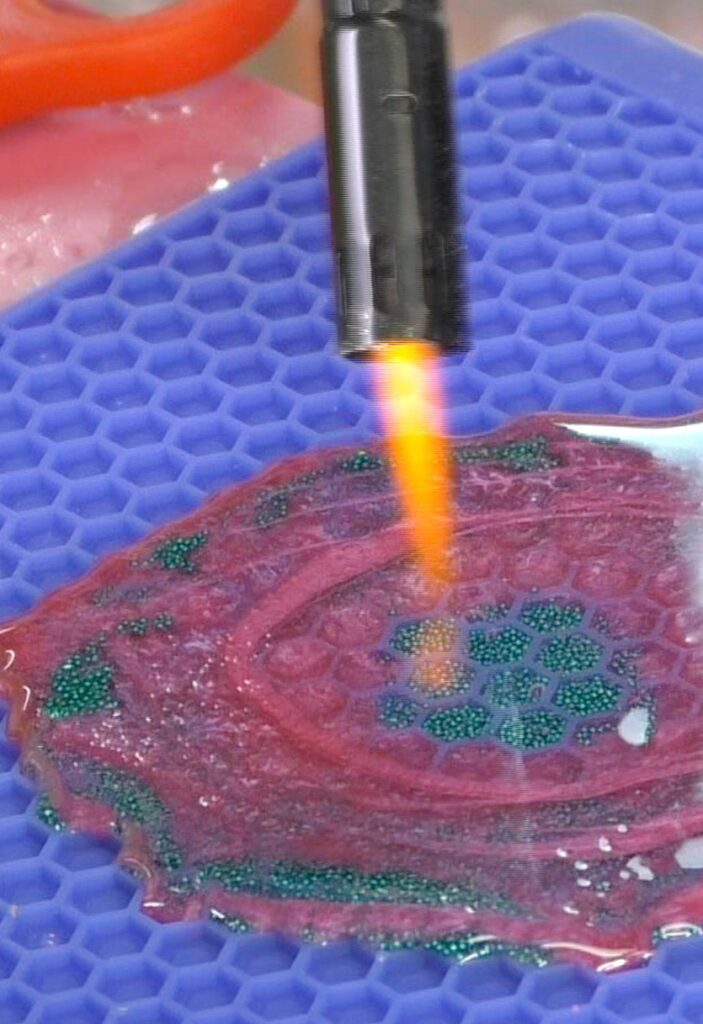 Once cured, I peeled it off and I had another freeform resin coaster!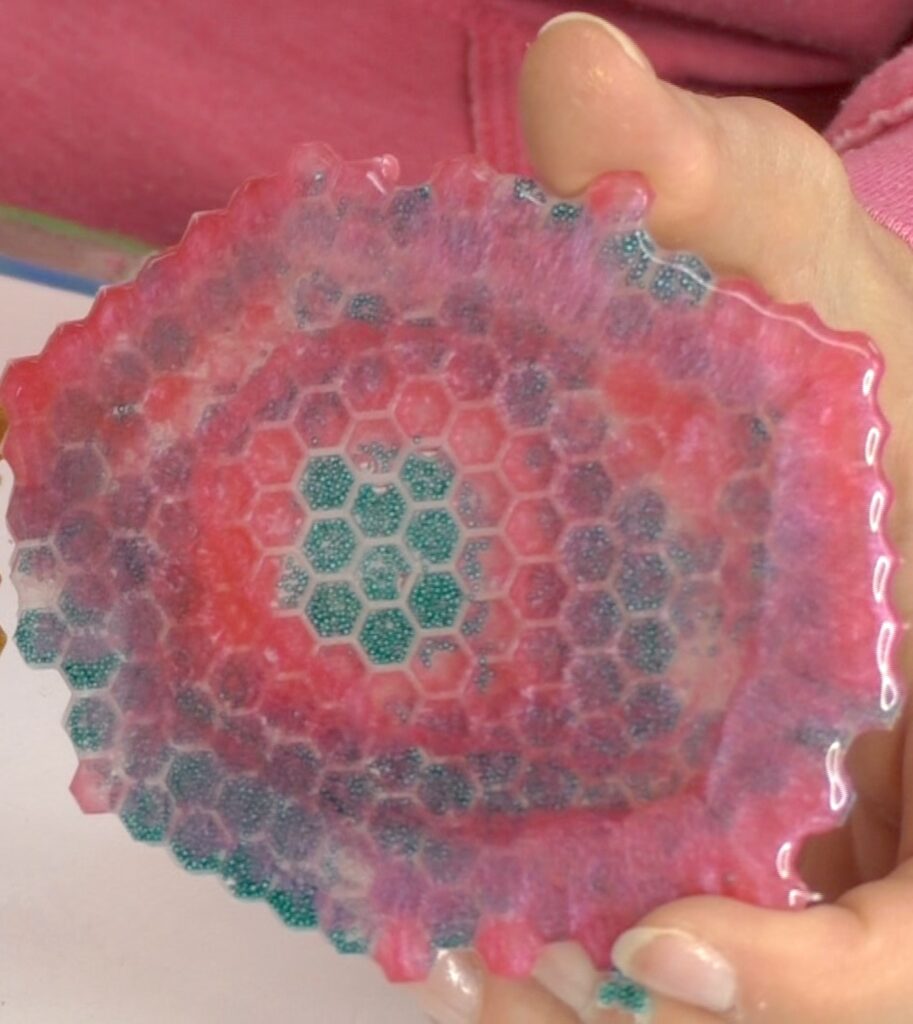 That's it! I hope you give them a try!
Other Fun Coasters
Of course, if you are looking for more freeform coasters, these two are my favorite!
Thanks for hanging out!
Remember: Life's too short not to shimmer, so grab your glue gun and your glitter!™ Stay safe!
Mona